Dragon Quest Builders 2 is the sequel to the popular sandbox game Dragon Quest Builders.
Again, this game has lived up to expectations and it's fun to play even in single-player mode.
You will encounter the need to find diamonds when you've reached Khrumbul-Dun.
Here's how you can find diamonds in Dragon Quest Builders 2.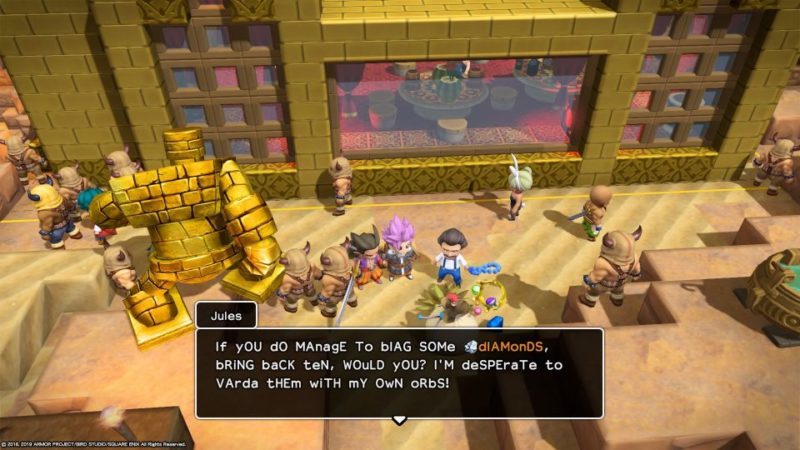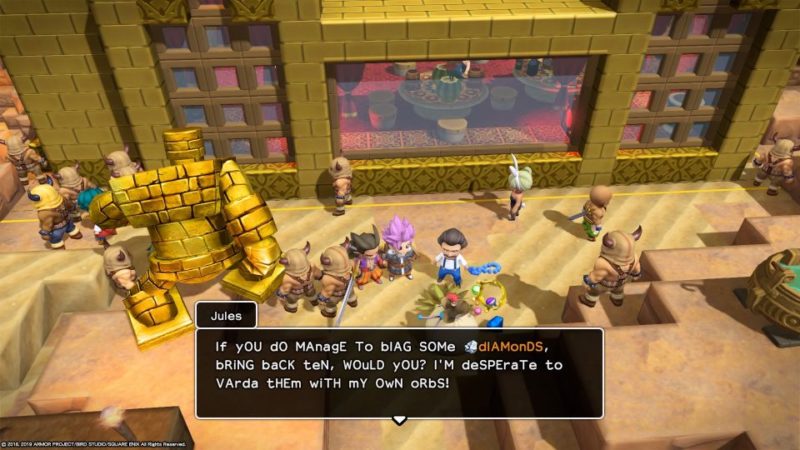 The request to find diamonds only arises when you've almost completed the Gold Bar in Khrumbul-Dun.
Blow the echo flute
First thing to do is to blow the echo flute at the Gold Bar area.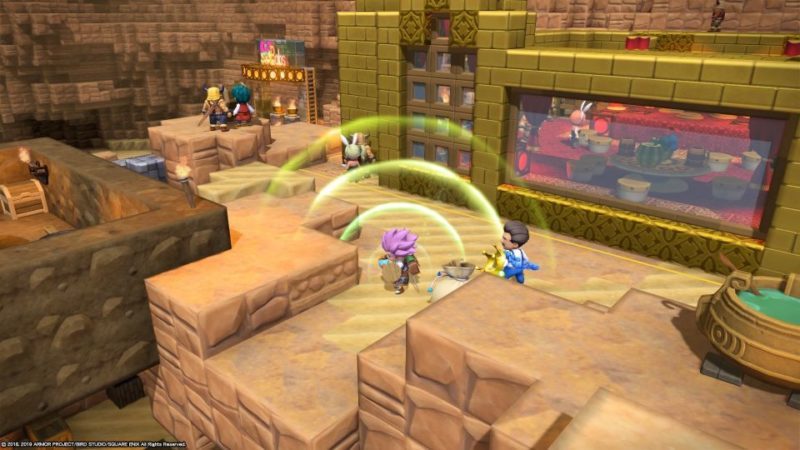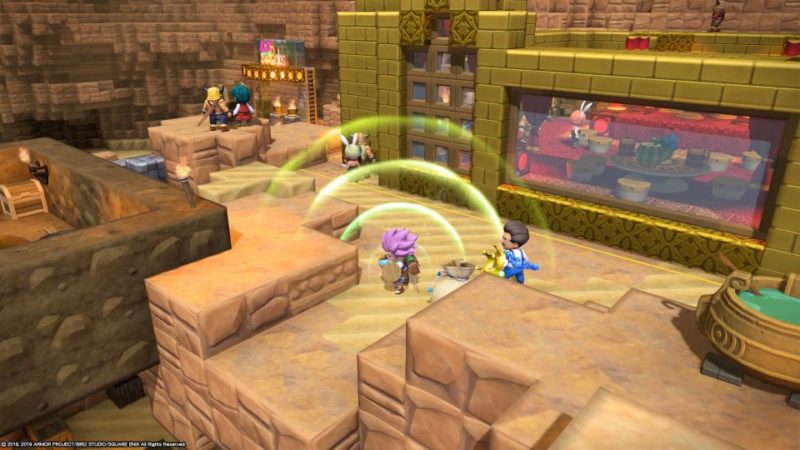 You'll be led to another area just at your base. Follow the rest.
Goldirox will then blow a huge hole into the ground that leads straight to the core.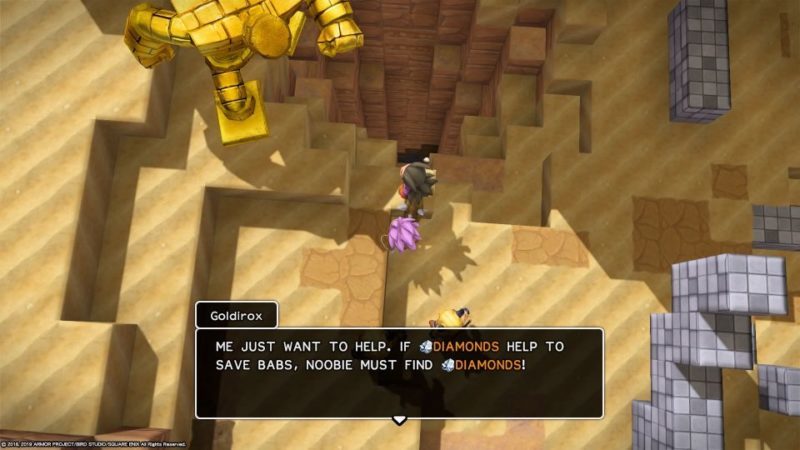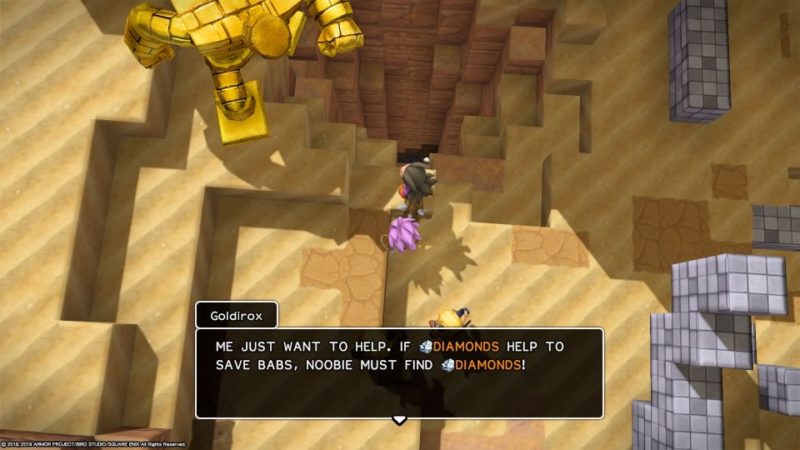 Jump inside the hole and keep using your windbraker to soften the fall. The windbraker will keep getting destroyed due to the heat, but you can keep using it many times.
Pass through the magma
The longest part towards finding diamonds is this part. You have to get through the magma.
First of all, once you've reached the bottom, just follow the route that's not covered with magma.
Go to the end and you'll have to walk a big circle / u-turn towards the other side. You know you're on the right path if you see the signboard at the end of the route.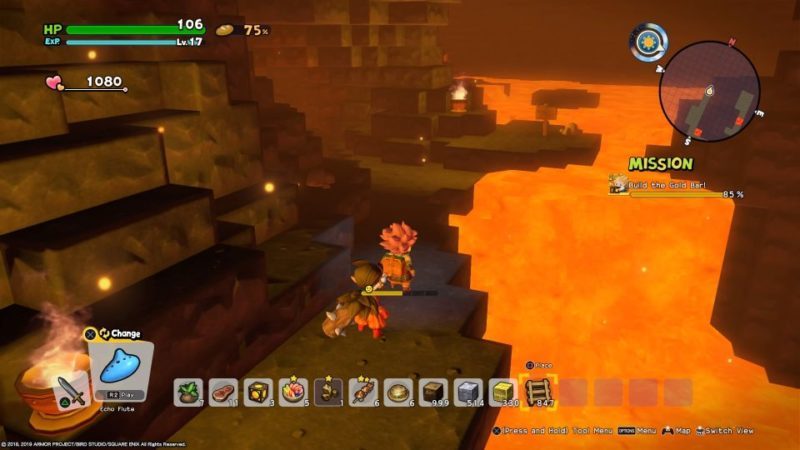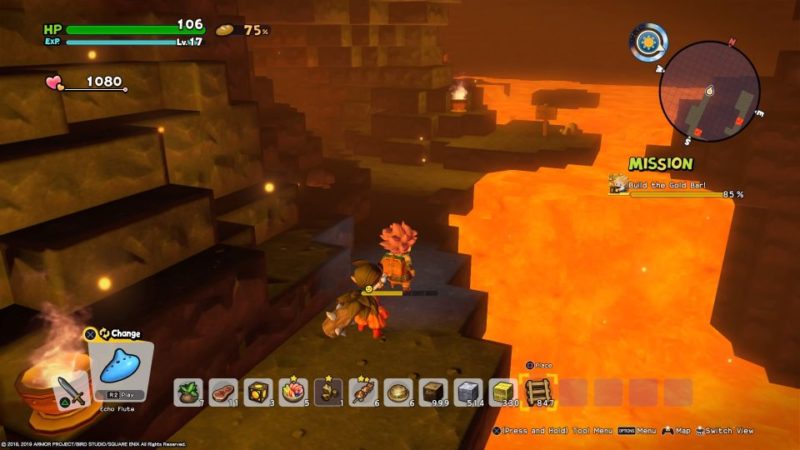 There's a pond of water nearby if you need it. Just use your bottomless pot and start pouring water into the magma.
This will lead to blocks of soil forming. It opens up a new pathway as you keep pouring water.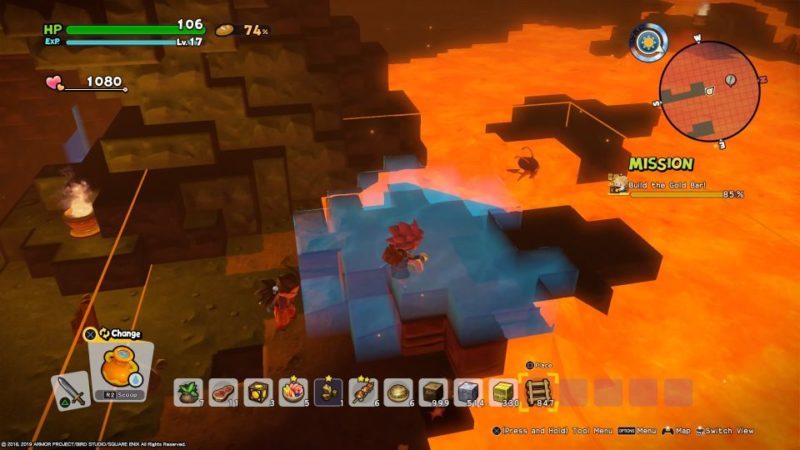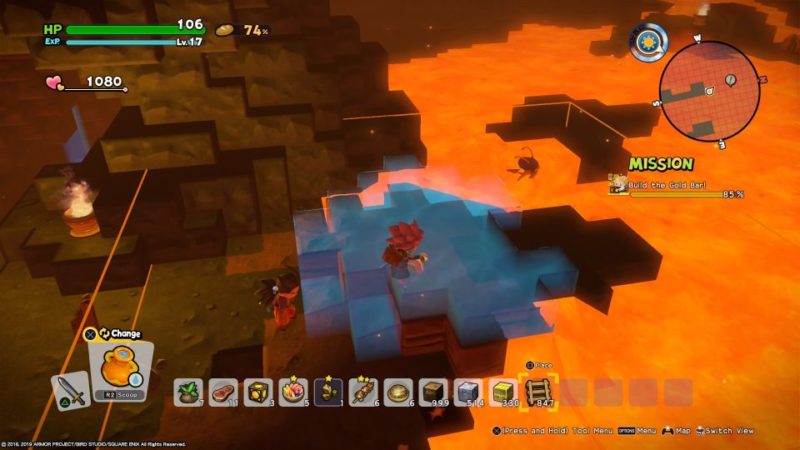 Keep going until you reach the first Naviglobe.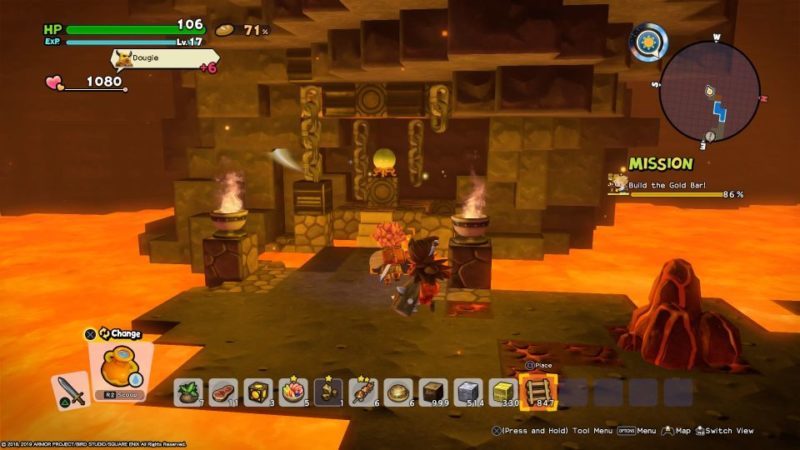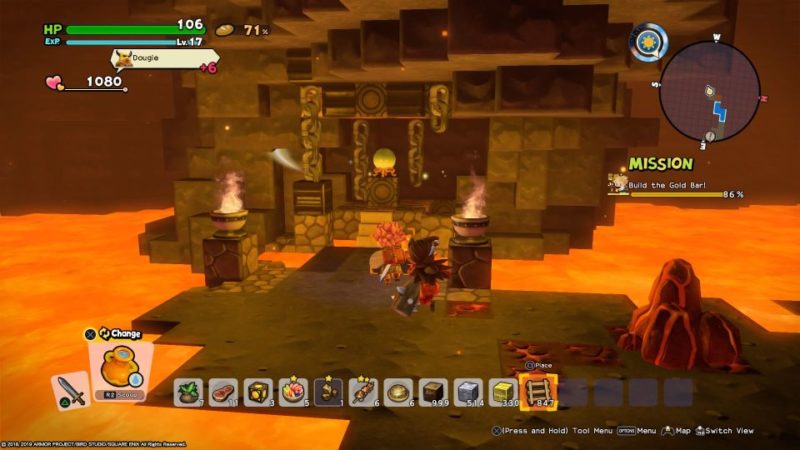 After the Naviglobe, continue pouring water to make new roads. You will eventually meet this green monster and some other monsters.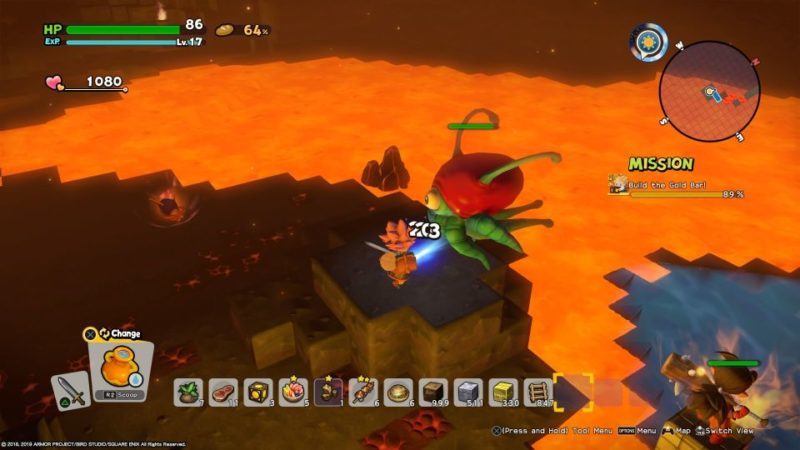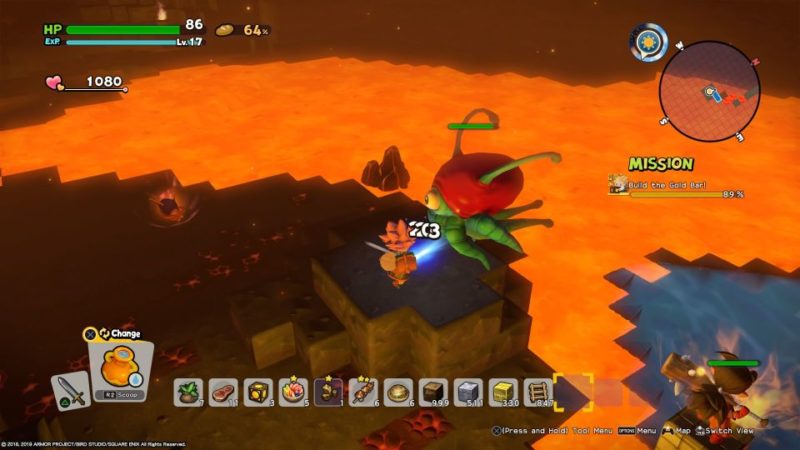 After defeating them, continue pouring water. You'll know where to pour water by looking at the individual "torches" or 'braziers" you see stranded on the magma.
That's how you know where you should go.
You will then reach a higher area where the magma is further below. You can just put some blocks to cross.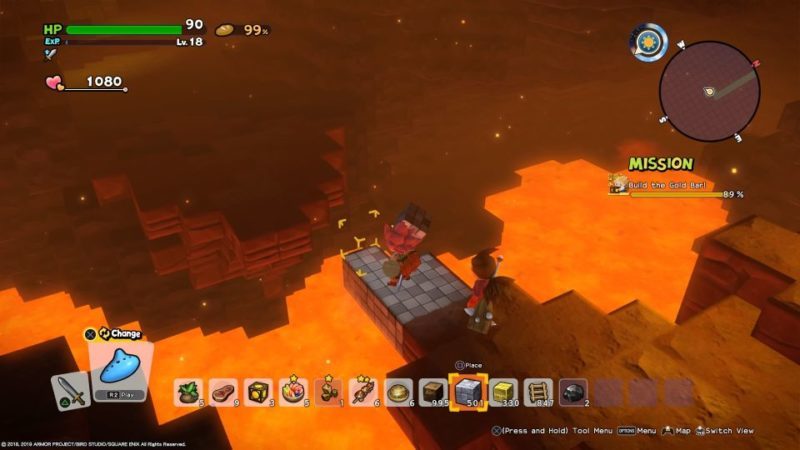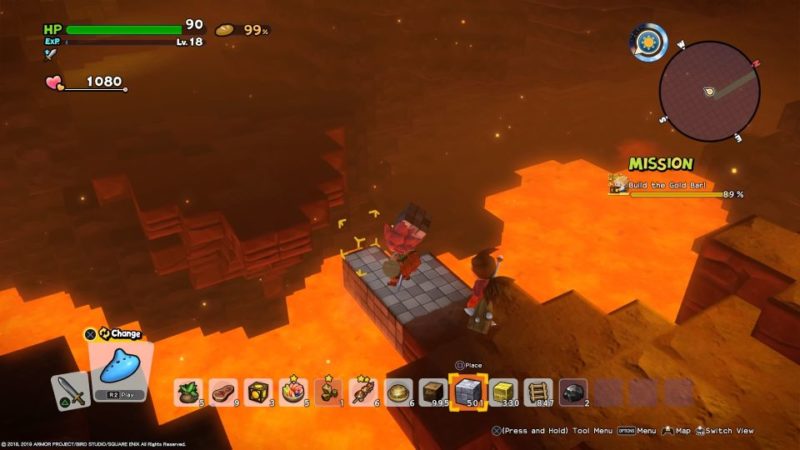 Keep going until you reach the second Naviglobe.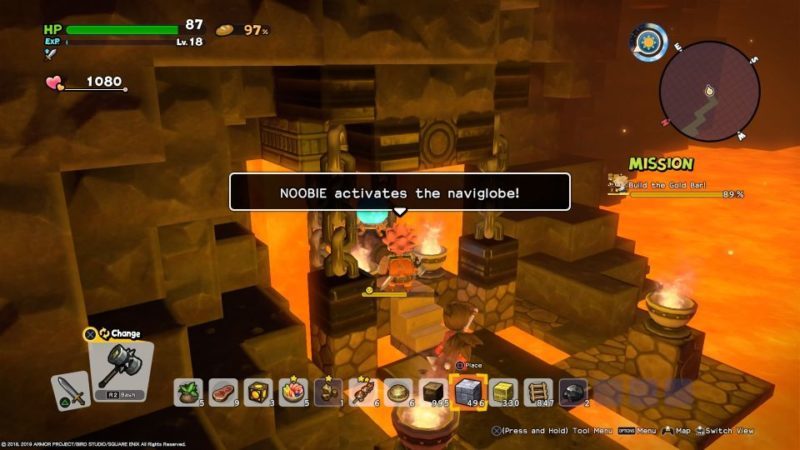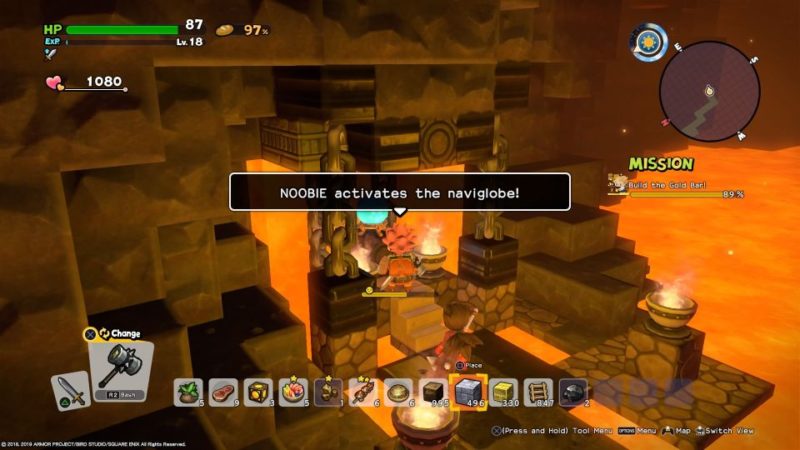 Defeat the monsters
After the second Naviglobe, you'll reach a temple.
There'll be some Children of Hargon here. Defeat them all first.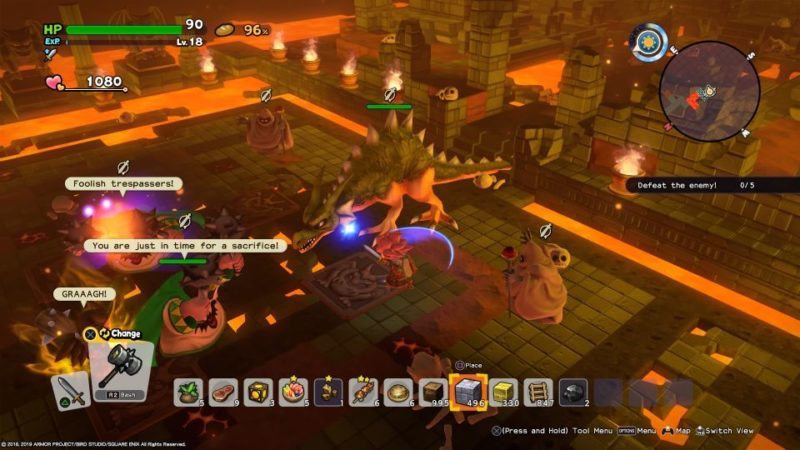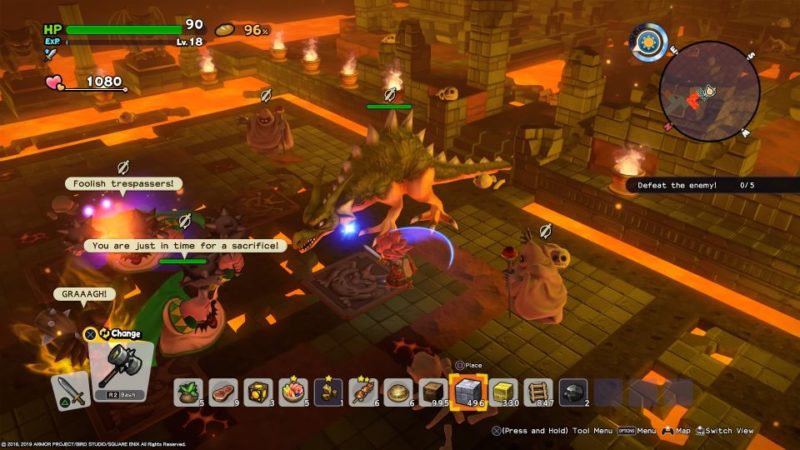 Find the diamonds
After beating the Children of Hargon, blow the echo flute again. Follow the white musical notes.
You'll be led to the back of the magma-fall, which is behind the temple.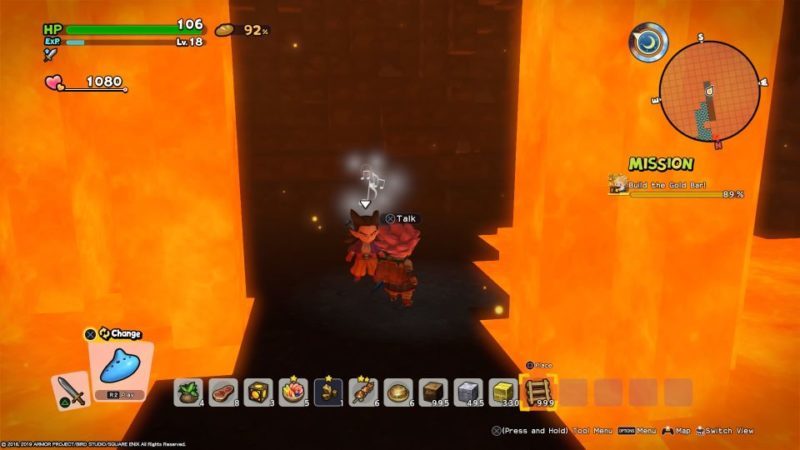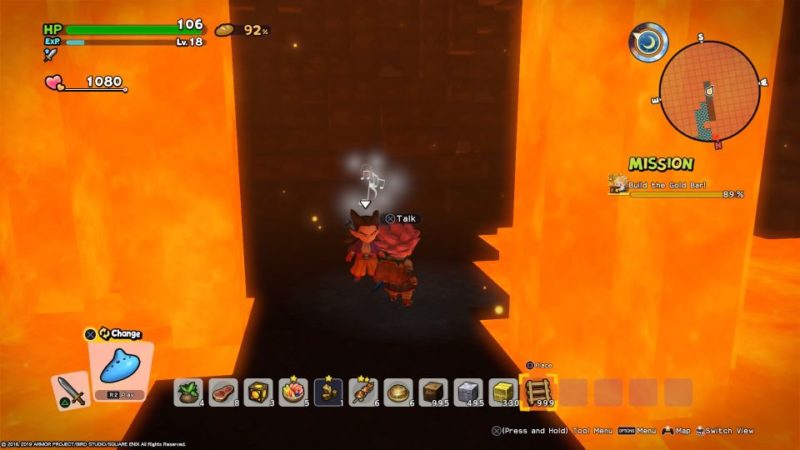 Start breaking the walls until you reach the room filled with diamonds.
Mine at least 10 of these diamonds and bring them back to town.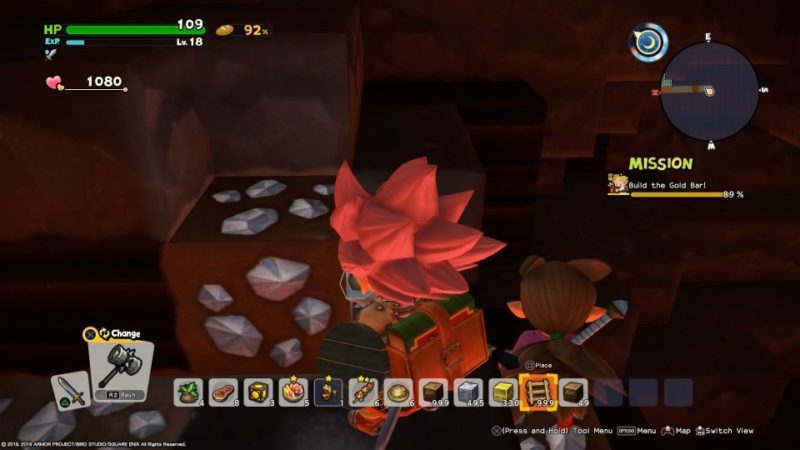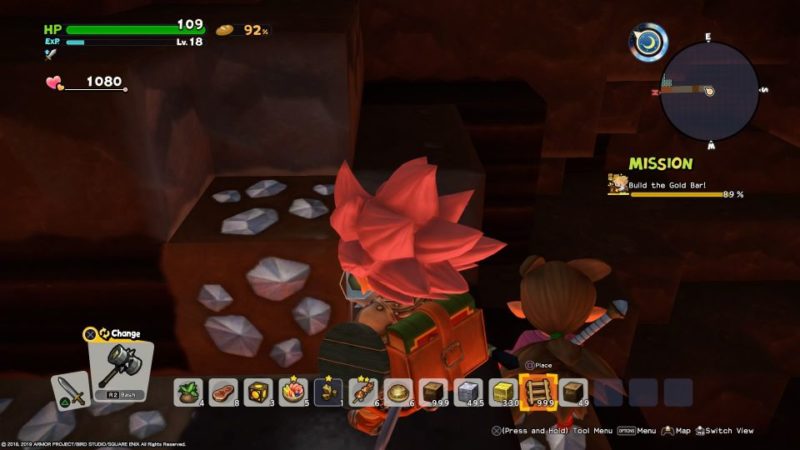 And that's how you can find diamonds in DQ Builders 2.
---
Related articles:
Iridescent Island: Dragon Quest Builders 2 Walkthrough & Guide
Skelkatraz: Dragon Quest Builders 2 Walkthrough & Guide
How To Find Zenithium: Dragon Quest Builders 2 Wiki And Guide
How To Solve Puzzles To Get Flute Fragment: DQ Builders 2
DQ Builders 2: How To Make Light Boxes
Top 10 Best Game Anime To Watch – 10 Cool Choices
How To Build A Room Somewhere High Up: DQ Builders 2