Mission 8 of Devil May Cry 5 is called Demon King and it involves Urizen.
Your task is to play as Nero and to slowly climb up the tower to meet Urizen again.
Here's a walkthrough of Mission 8 (Demon King) in DMC 5.
Story
Nero and V finally reaches the roots of Qliphoth but V goes to find the Devil Sword Sparda.
Nero continues on his journey to reach the top of the tower and meeting Urizen once again.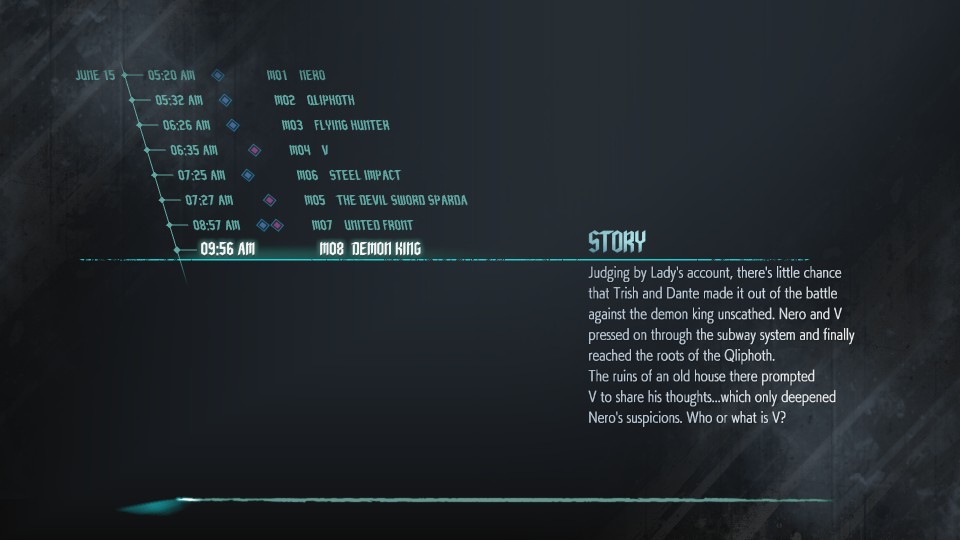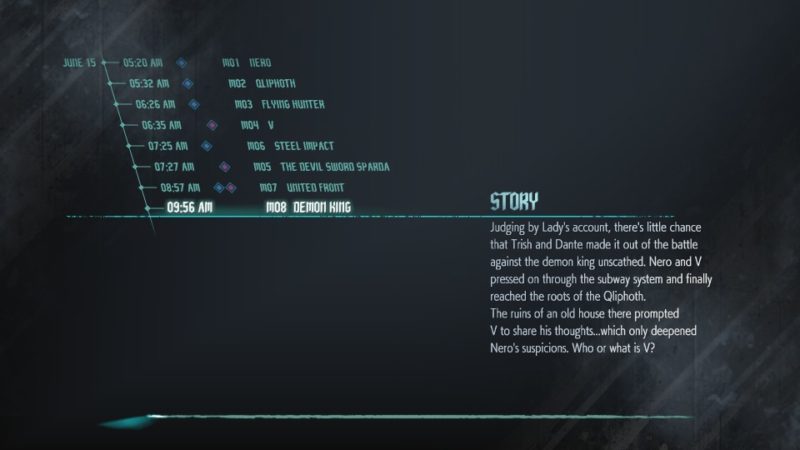 Proceed forward
You will spawn at the bottom of the root structure. Keep going forward.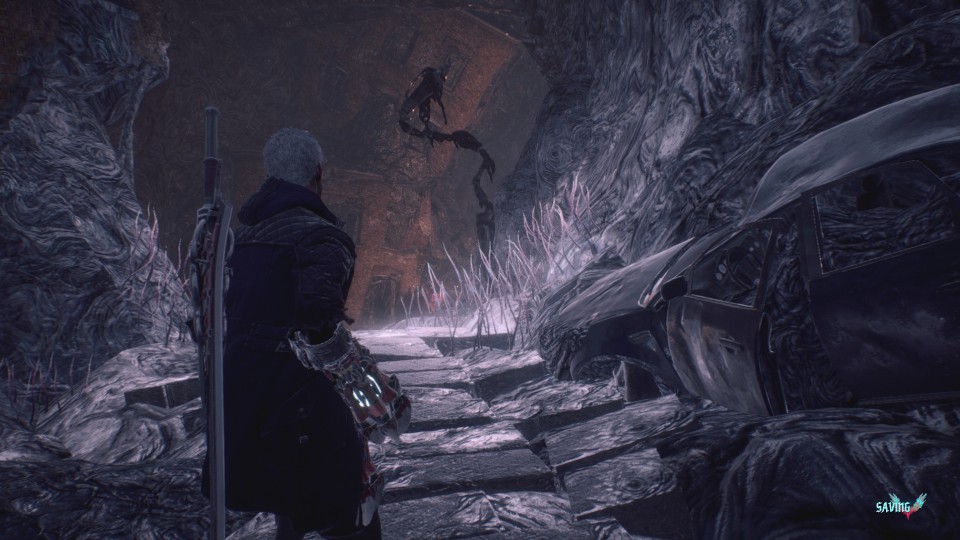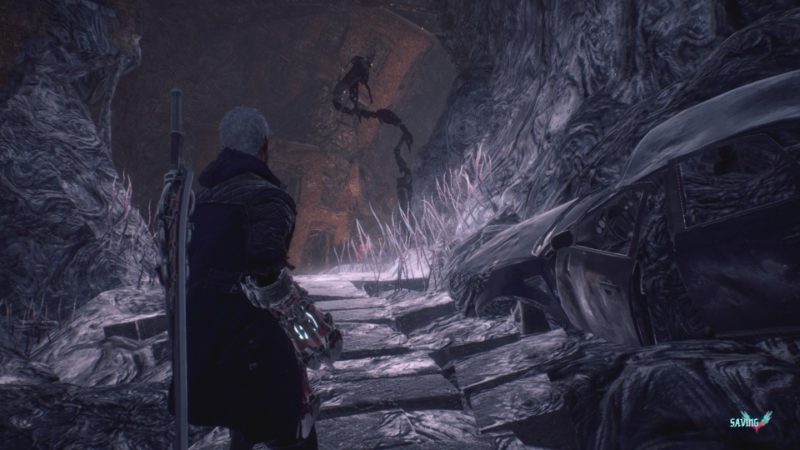 There'll be demons early on.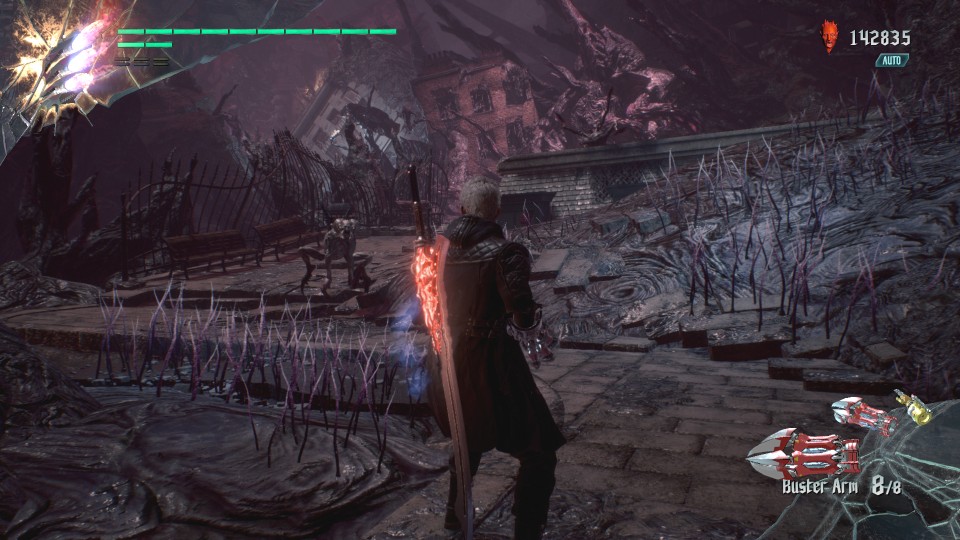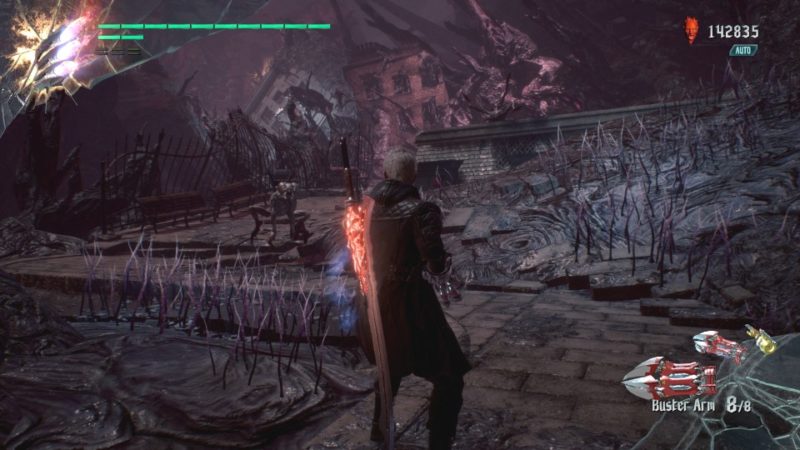 Kill all of them.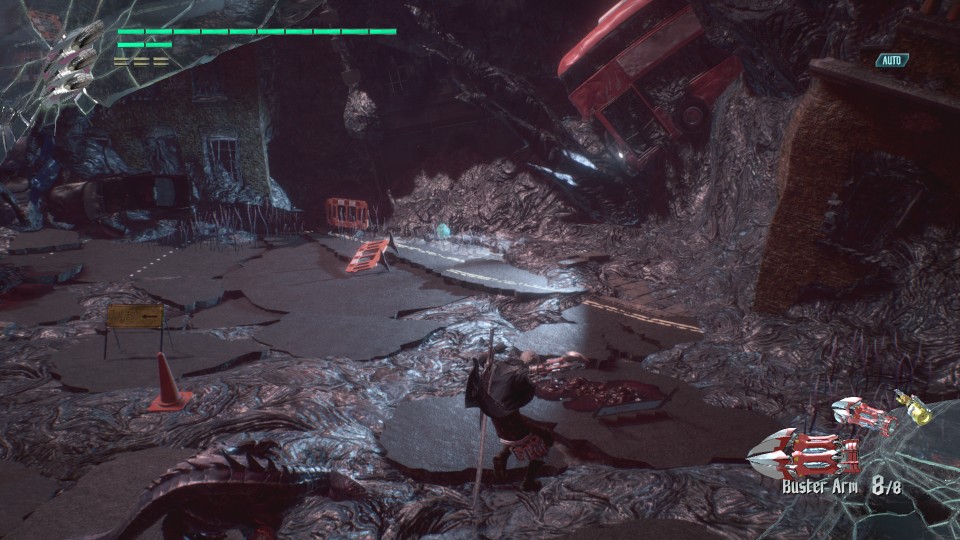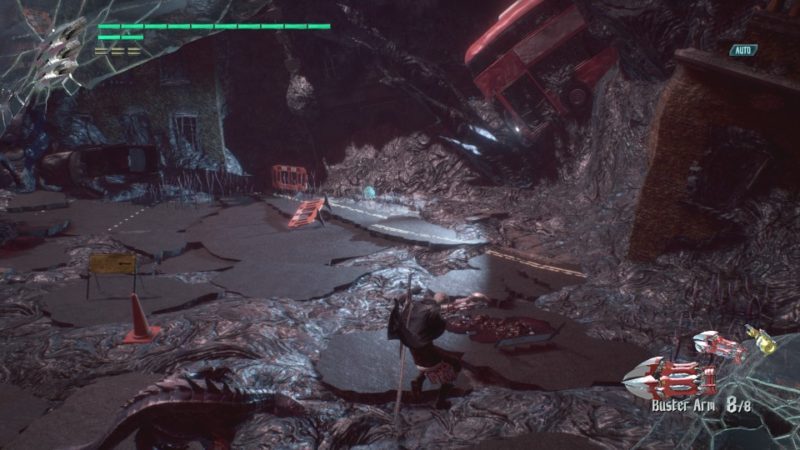 Get up using the blood flow
At the end of the road, you'll see a flow of blood going upwards.
Climb up on the structure beside it and jump on the rock that is big enough to be a platform.
Slowly wait for it to bring you up and when you're high enough, jump on the next platform.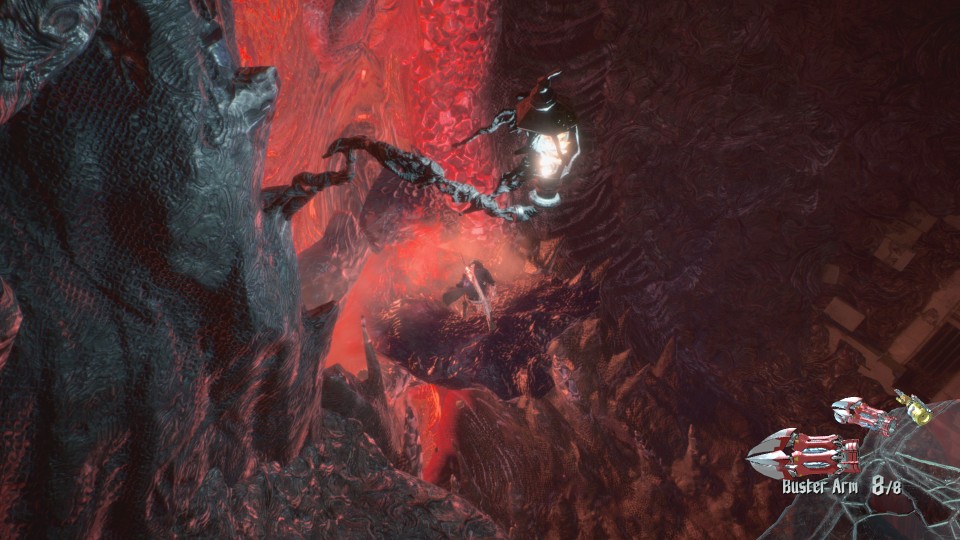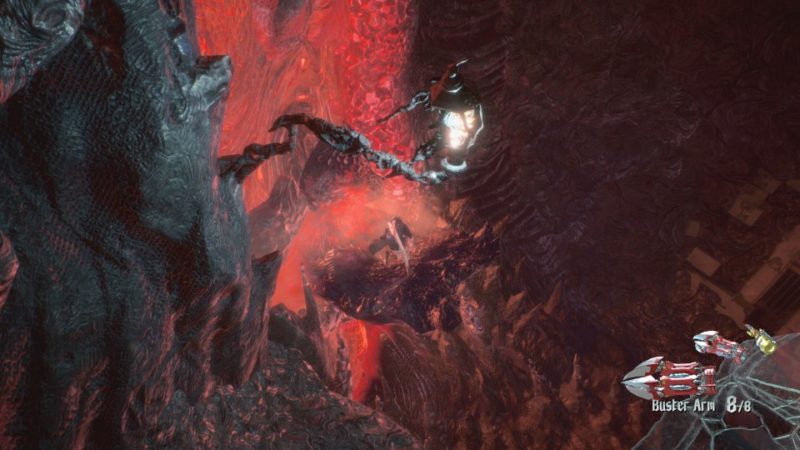 After getting up, there'll be more demons.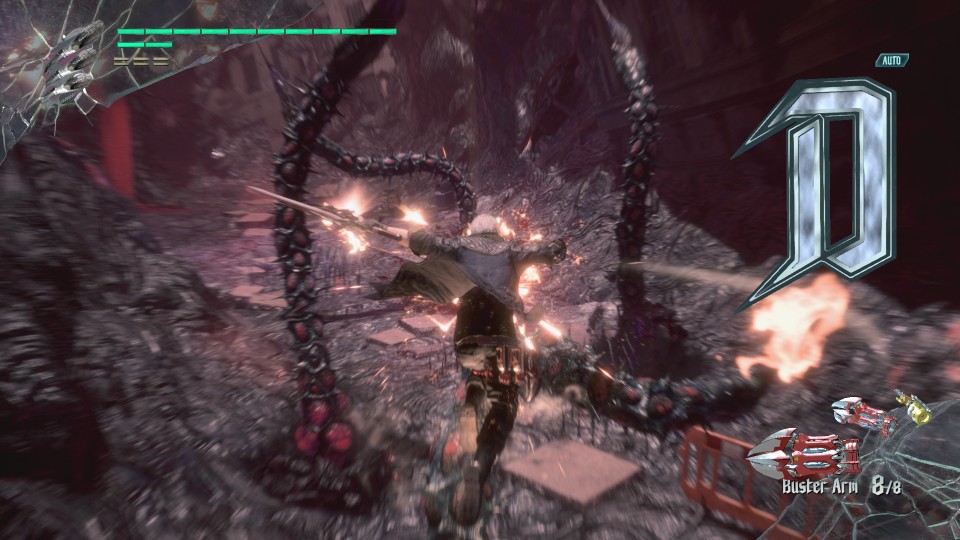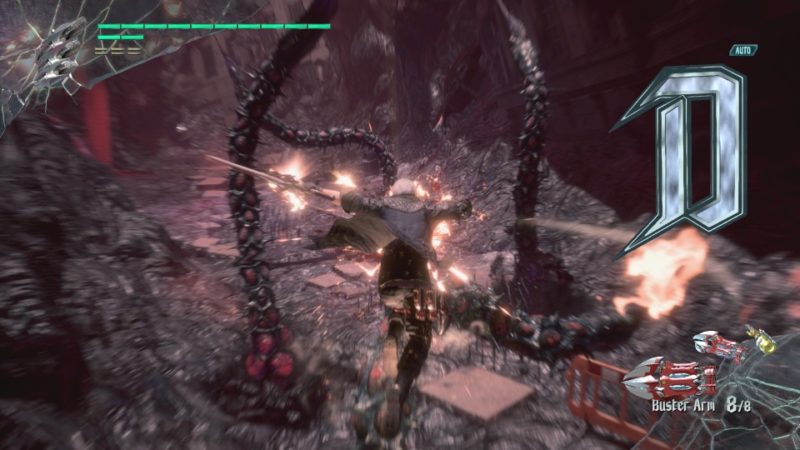 Use the blood tunnel
Now, you'll see a blood passageway that can transport you upwards like an elevator.
Enter it and you'll get to a higher place.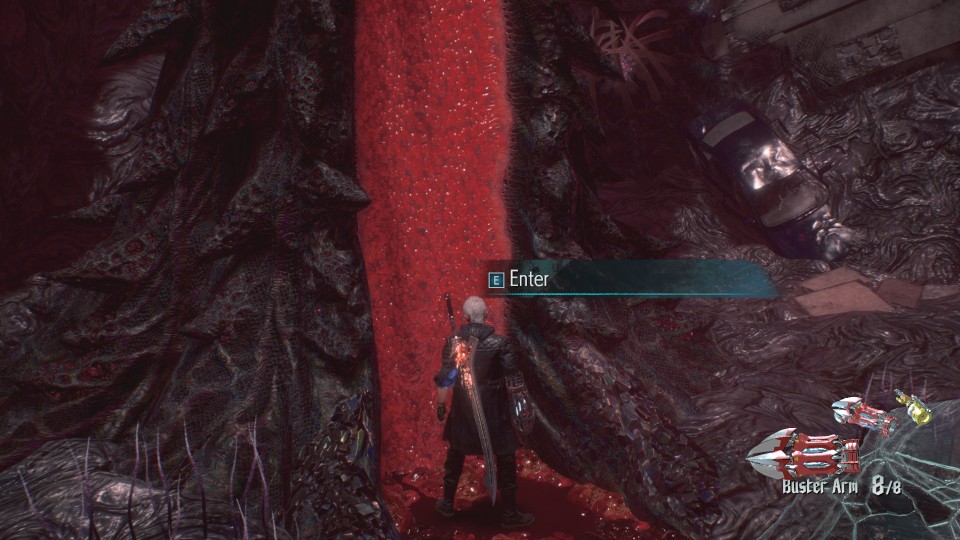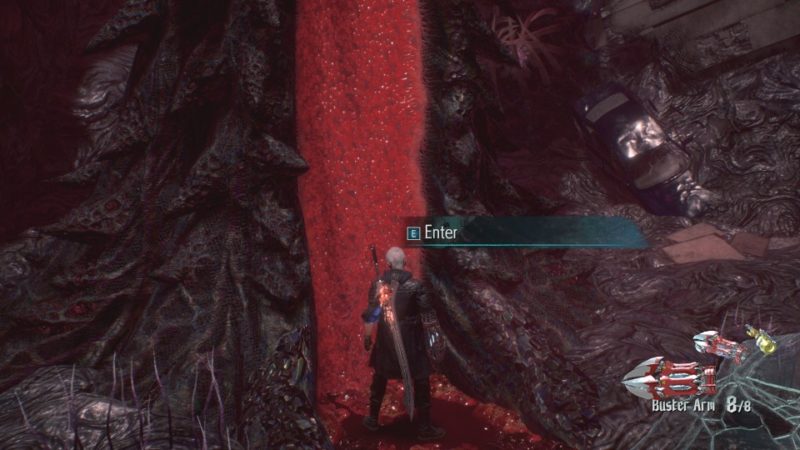 Keep going forward.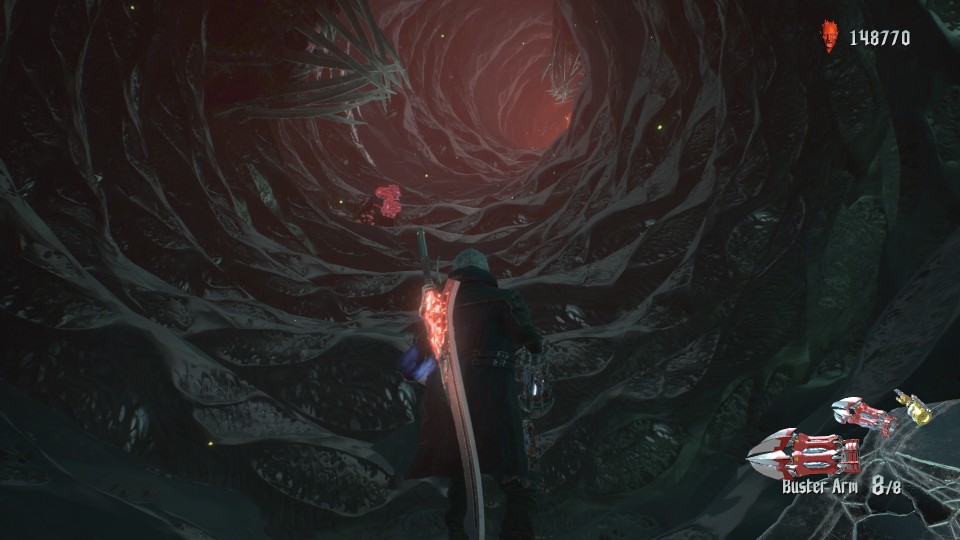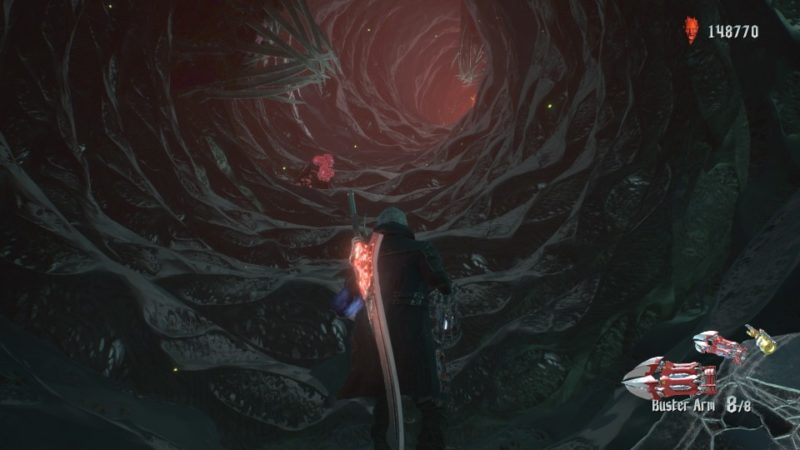 You will come across a gorge and you need to jump down.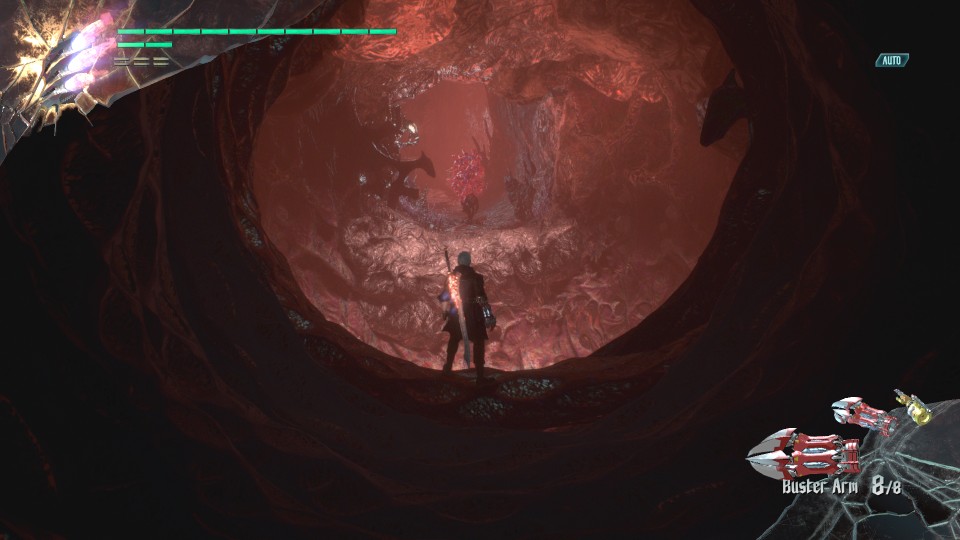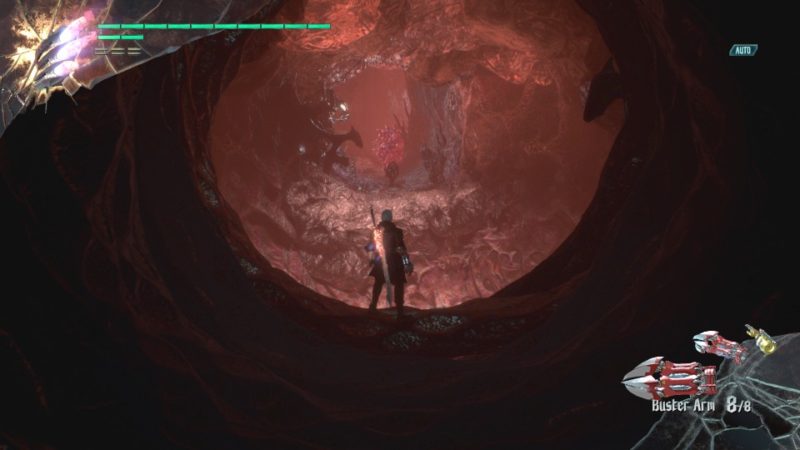 Defeat the demons
After getting down, plenty of demons will spawn.
Keep killing all of them until they stop spawning.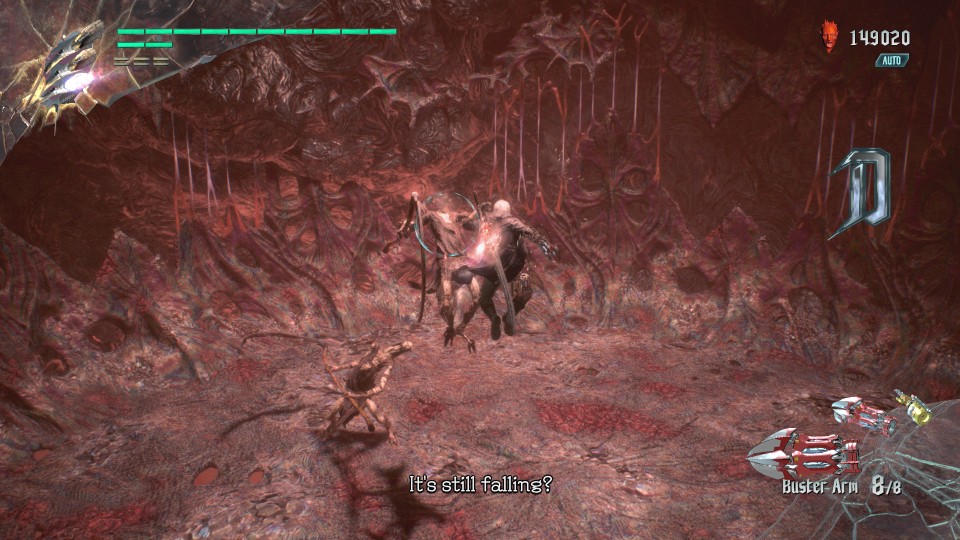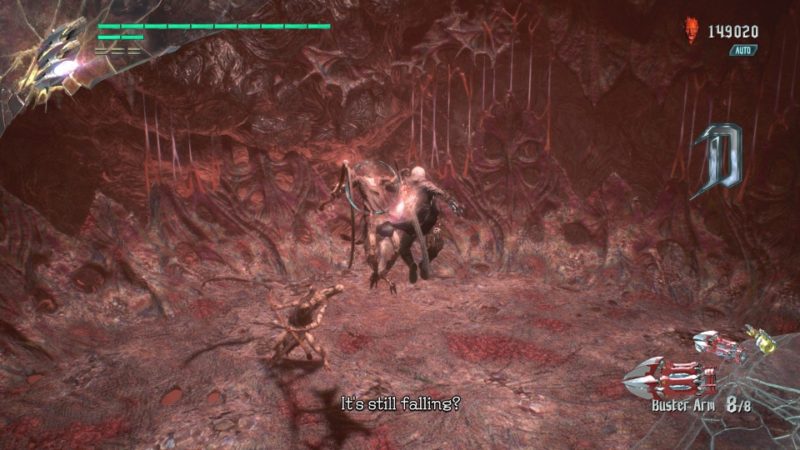 Proceed forward
Once the pathway is open, jump up and go forward.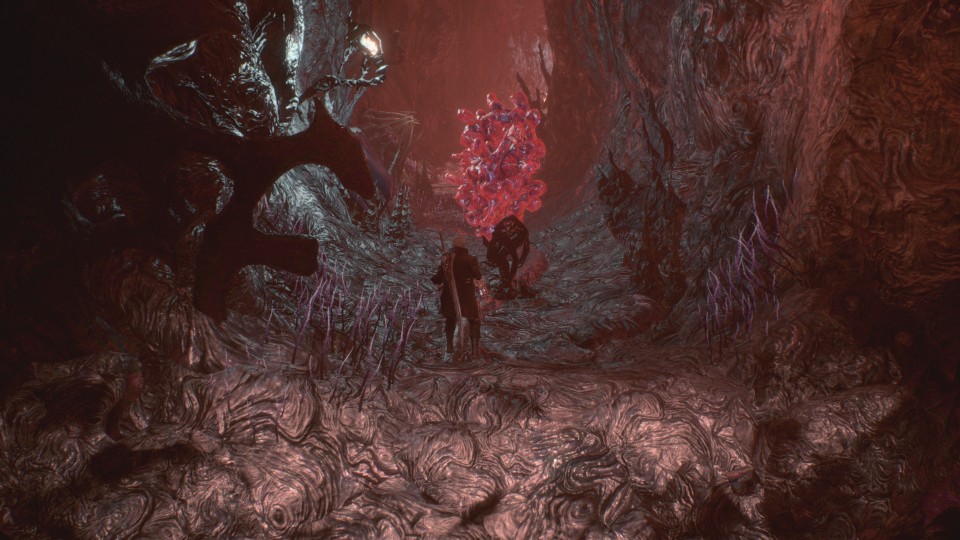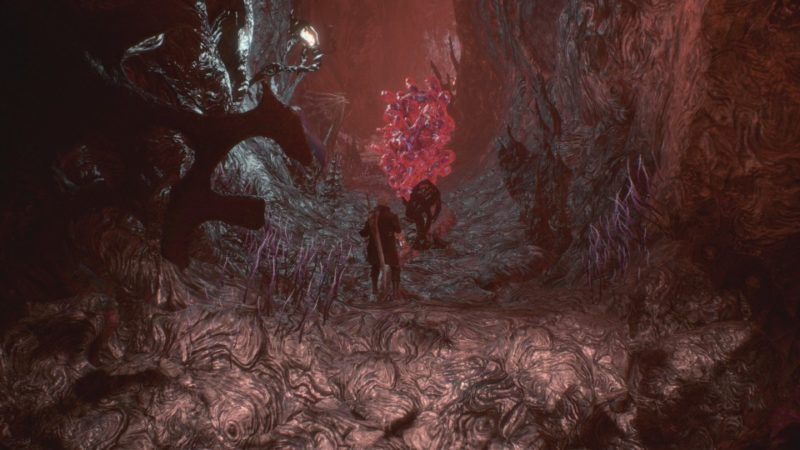 You'll once again have to get down below.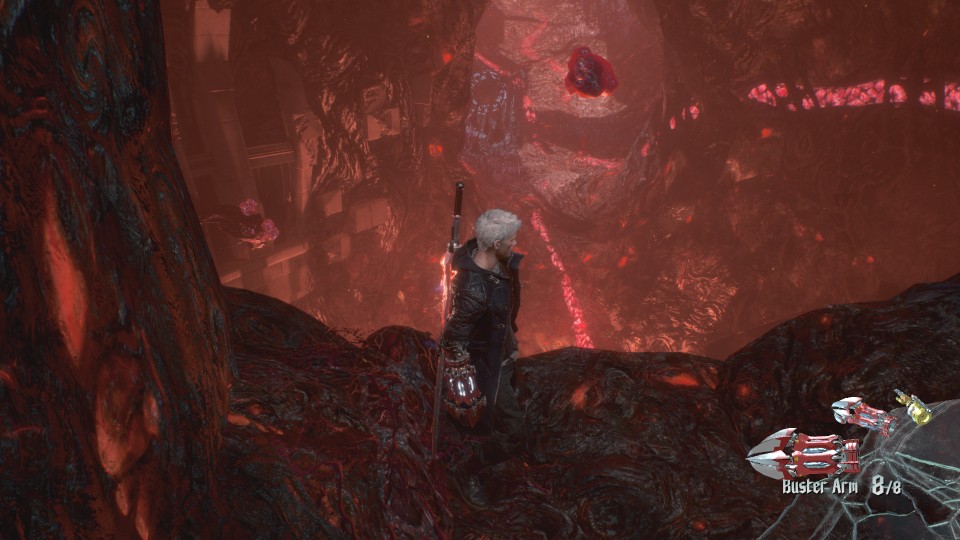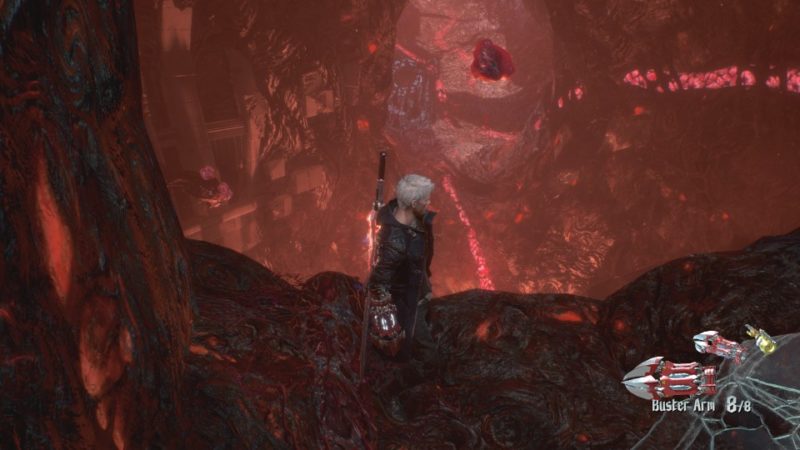 You'll be introduced to a new demon, i.e. the Baphomet.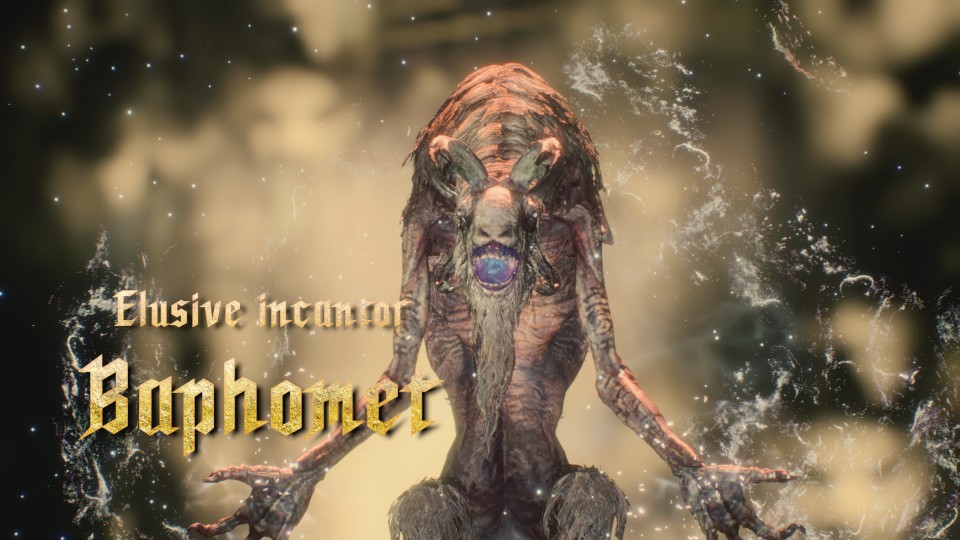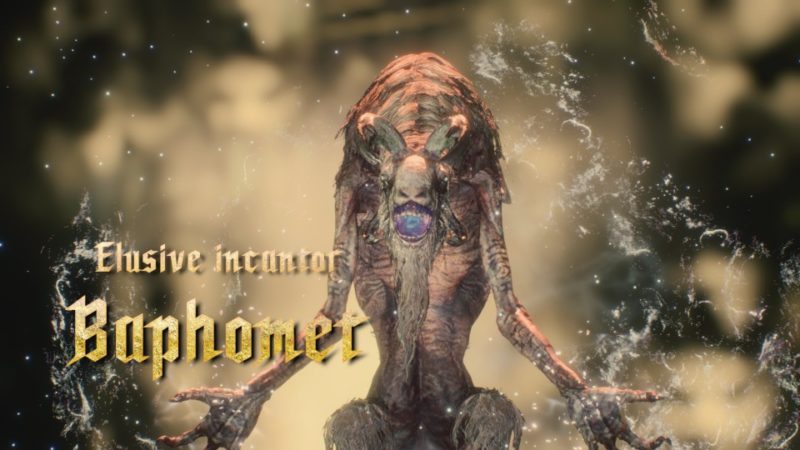 It isn't that strong. Keep using wire snatch to get to it and kill it.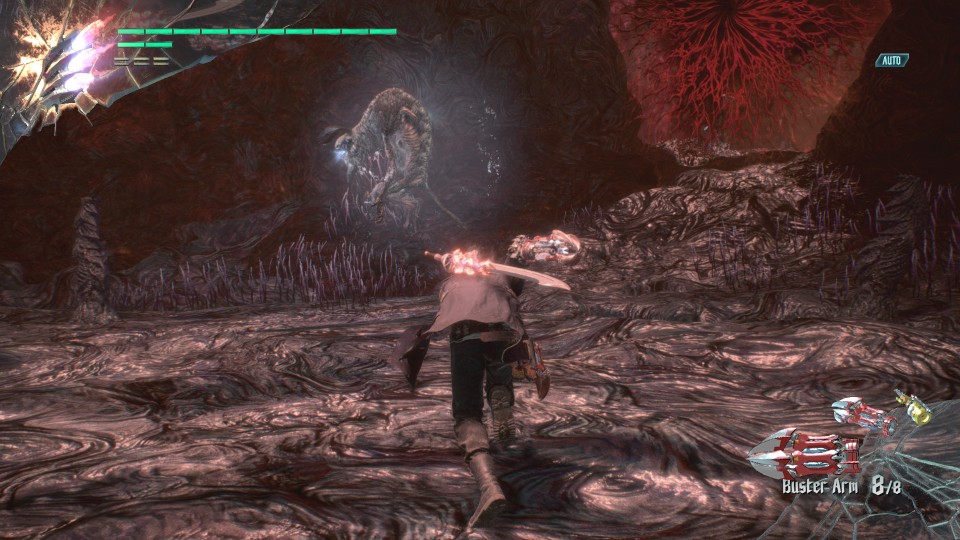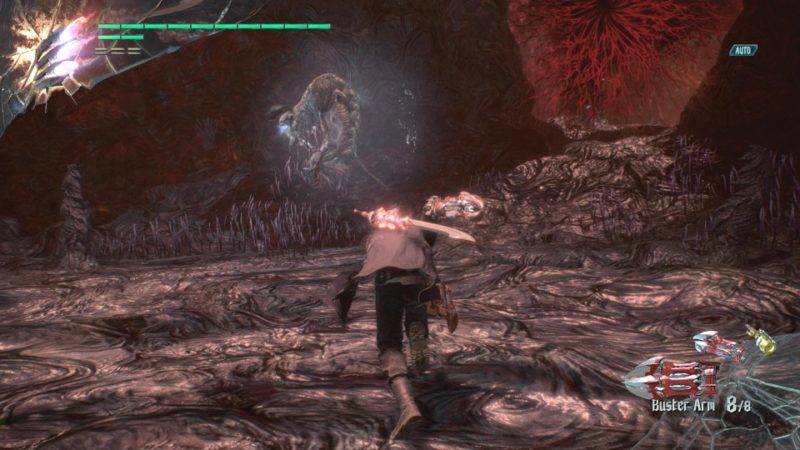 Use the blood passage again
Once again, you'll come across this "elevator". Use it to get to the next level.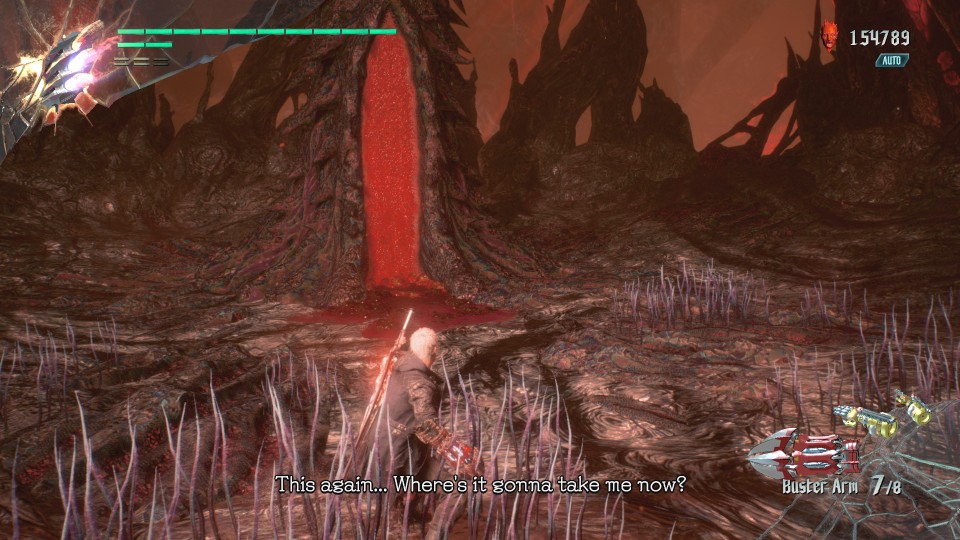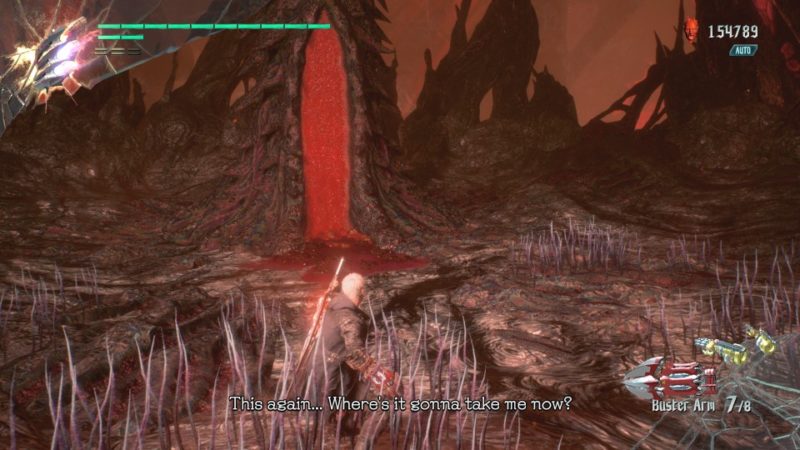 You will then see a new structure that allows you to trade your orbs for items or skills.
It's similar to using Nico's help.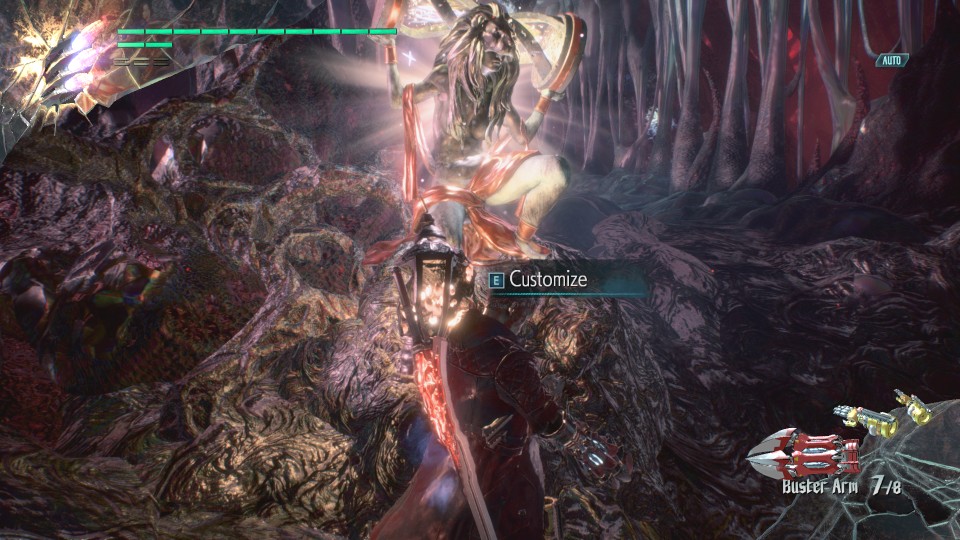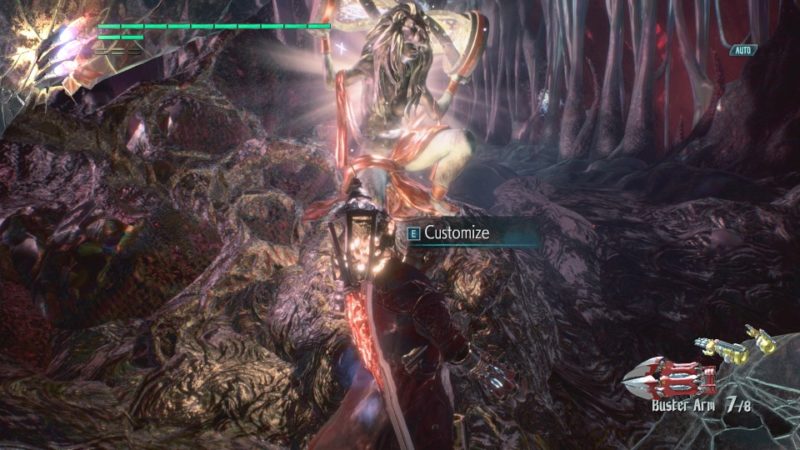 Keep going forward
Once you're ready, go through this walkway.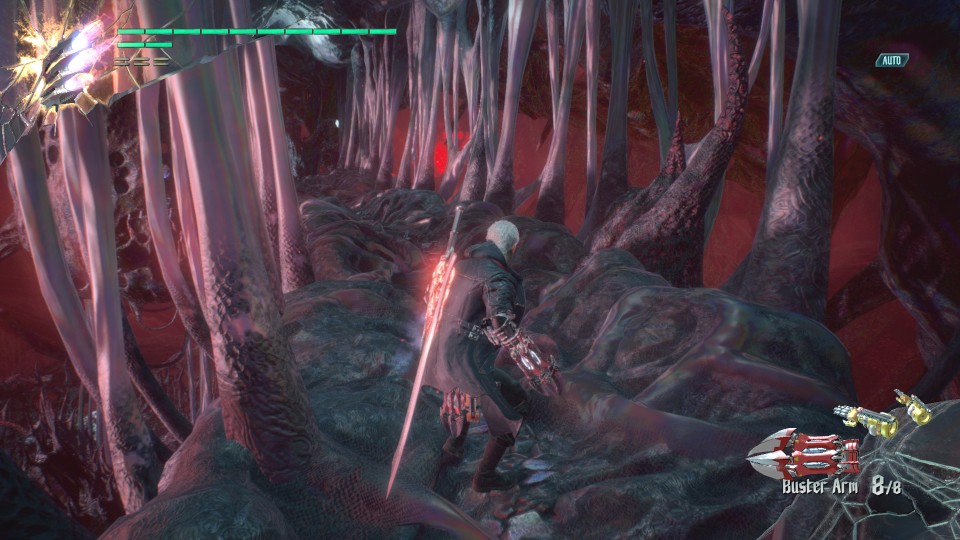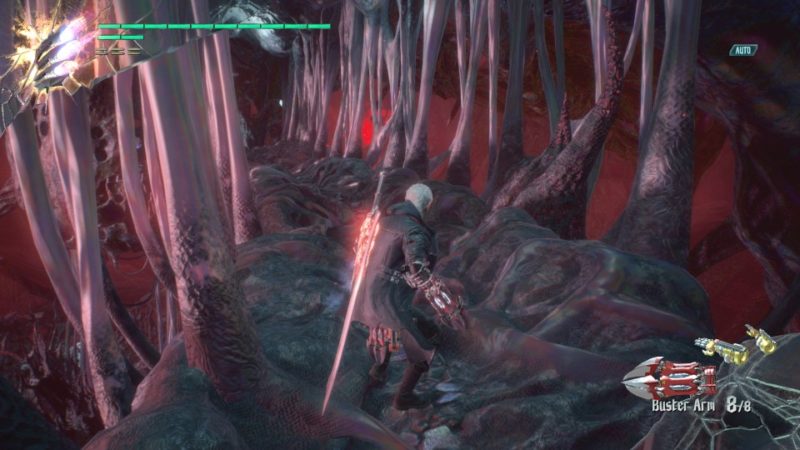 You'll have to fight more demons again.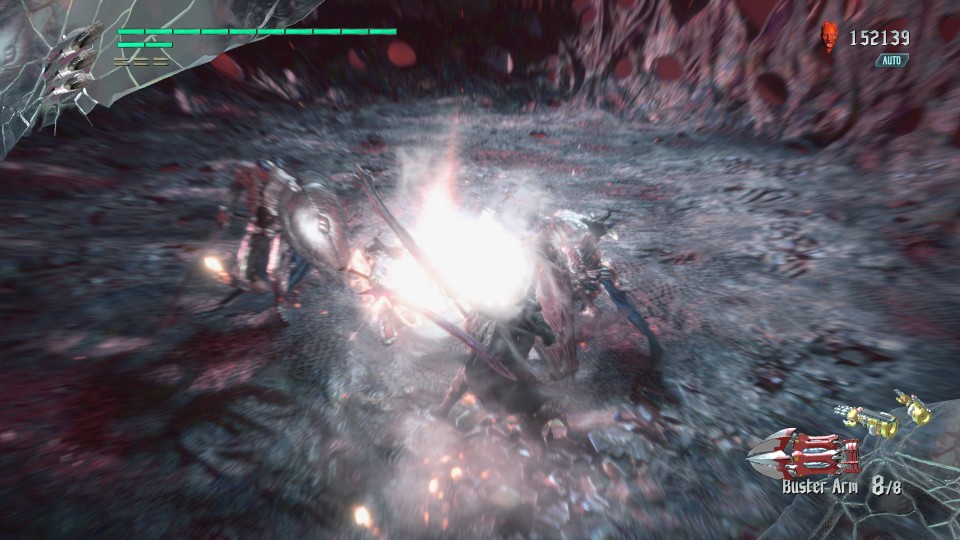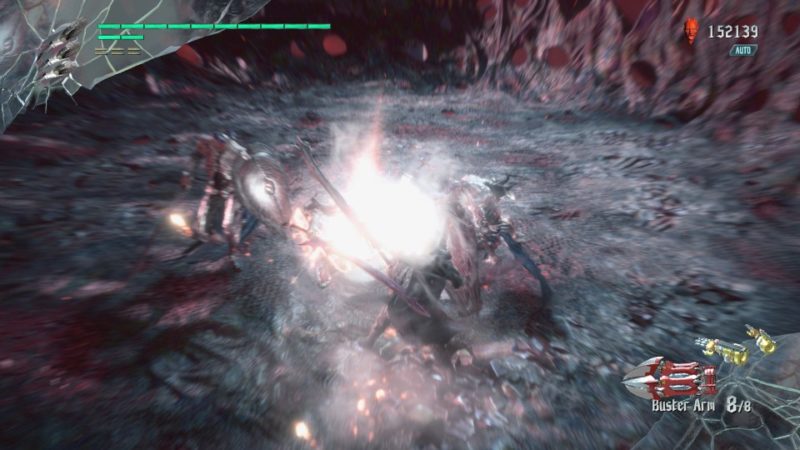 They are the Dark Knight soldiers if not mistaken.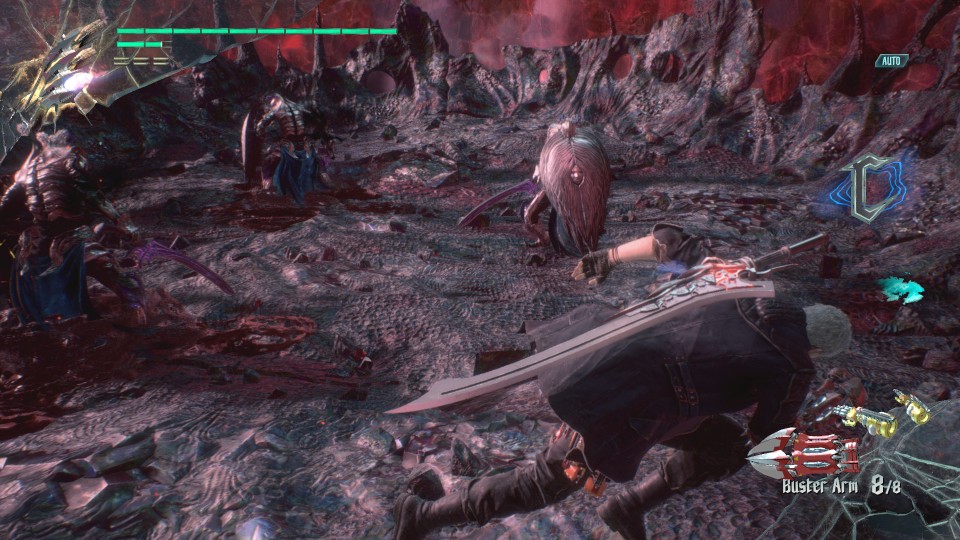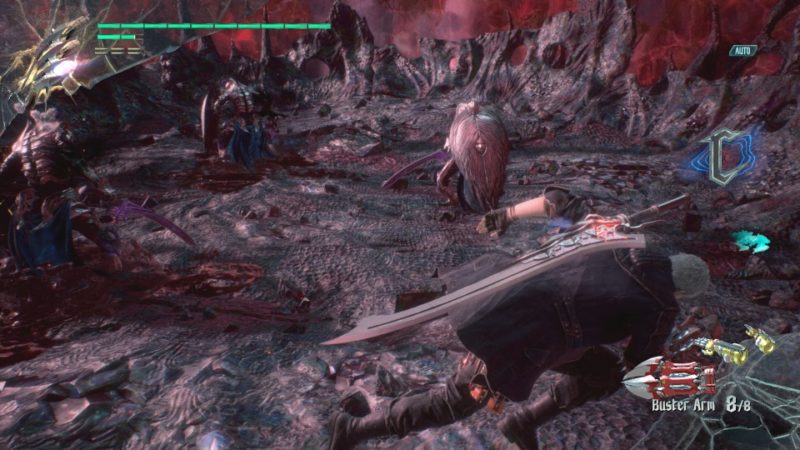 There'll also be an Elder Geryon Knight.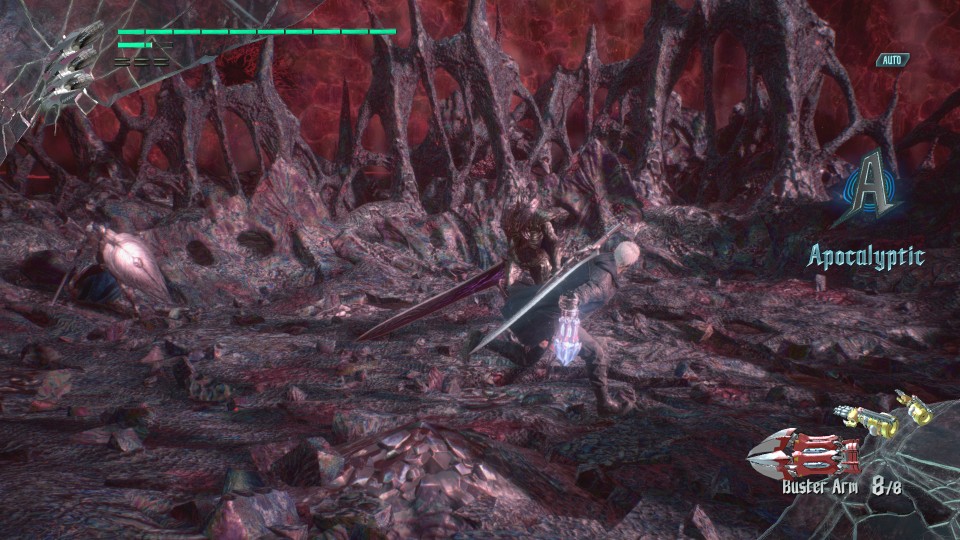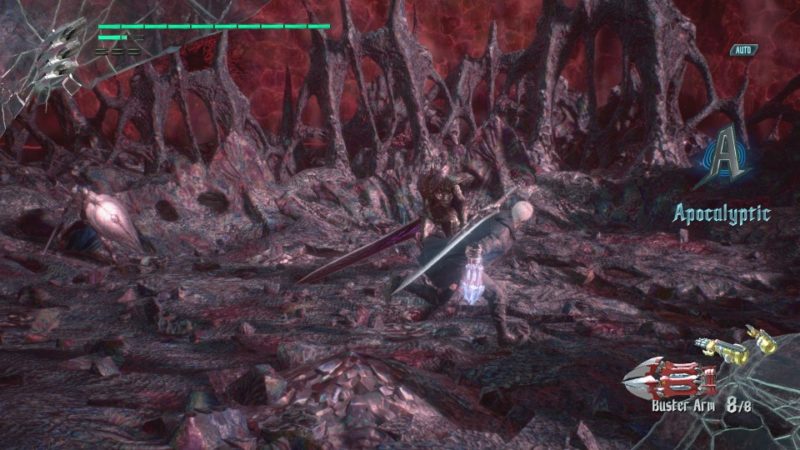 Once the fight is over, go forward again.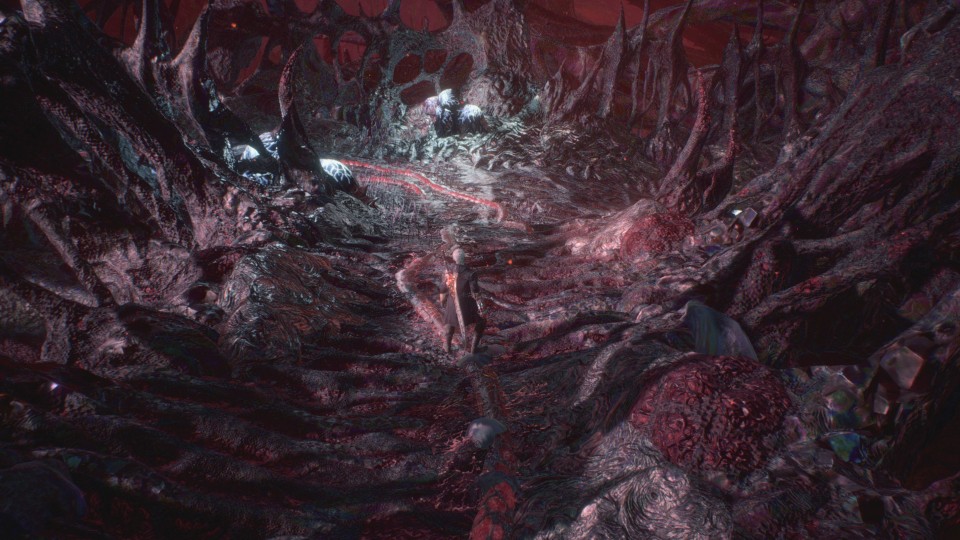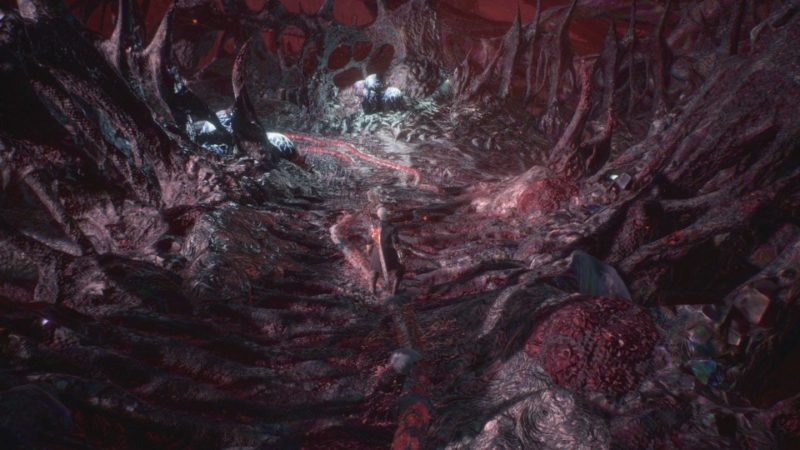 You'll come across yet another blood lift. Use it to get to the next level.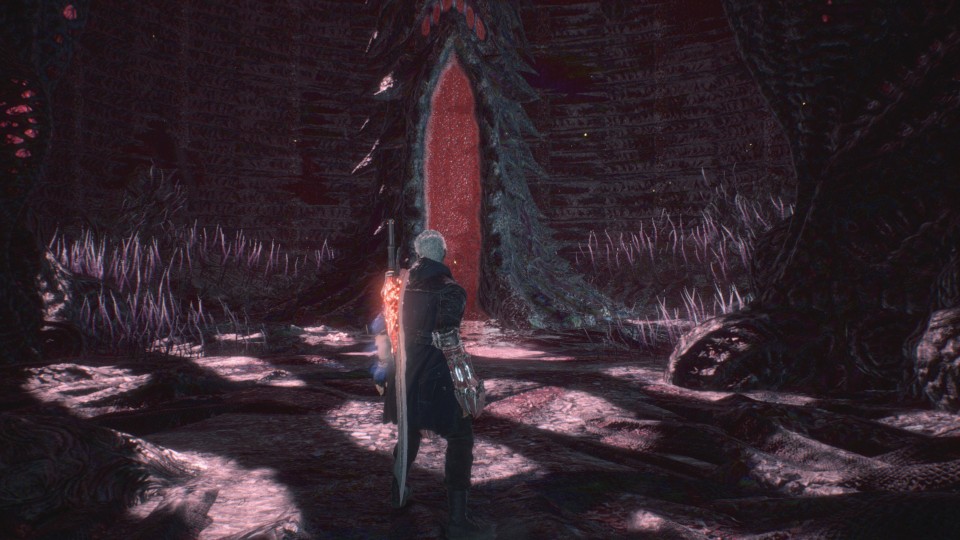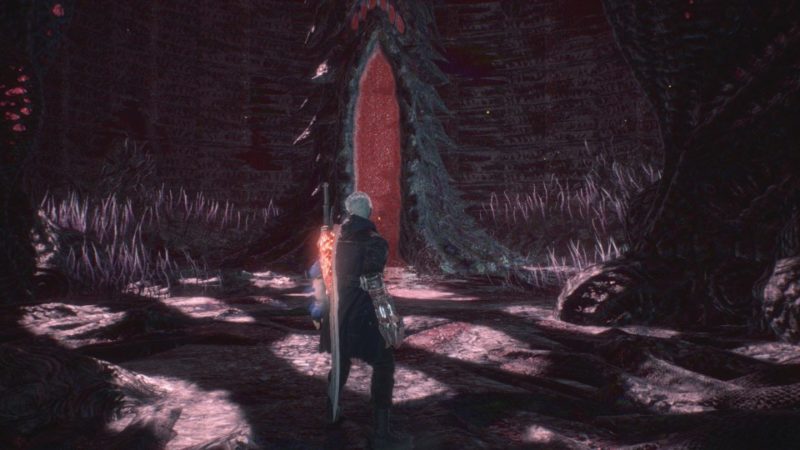 More demons will appear at the next level.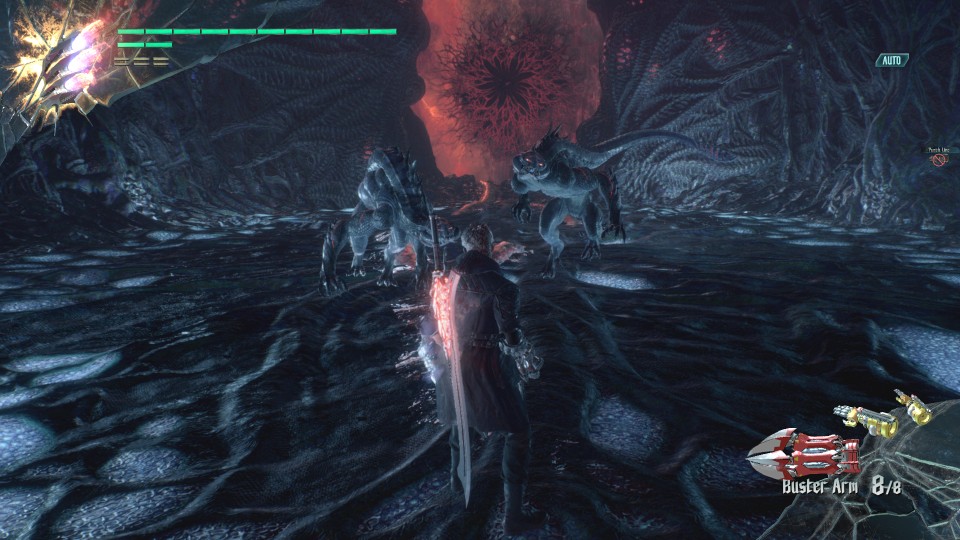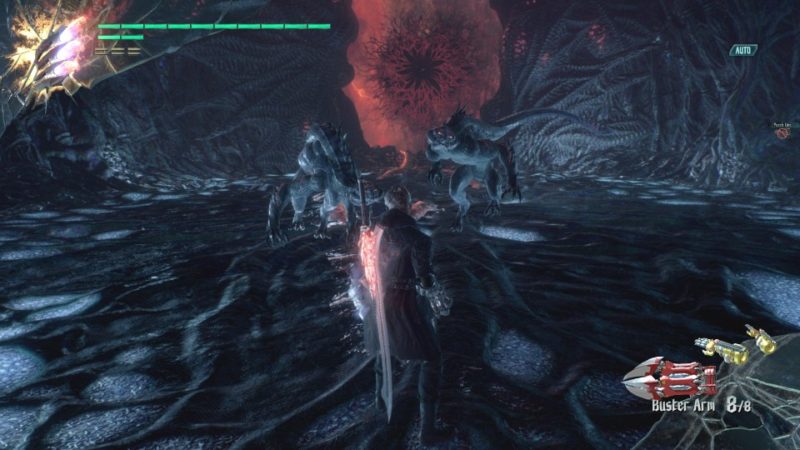 Use the rock to get up
You will come across this blood lava flow the second time. Use the rock as a platform to get to the upper level.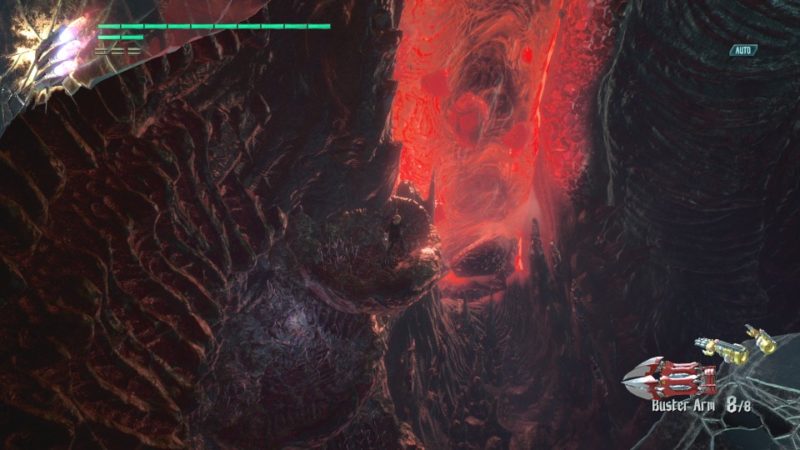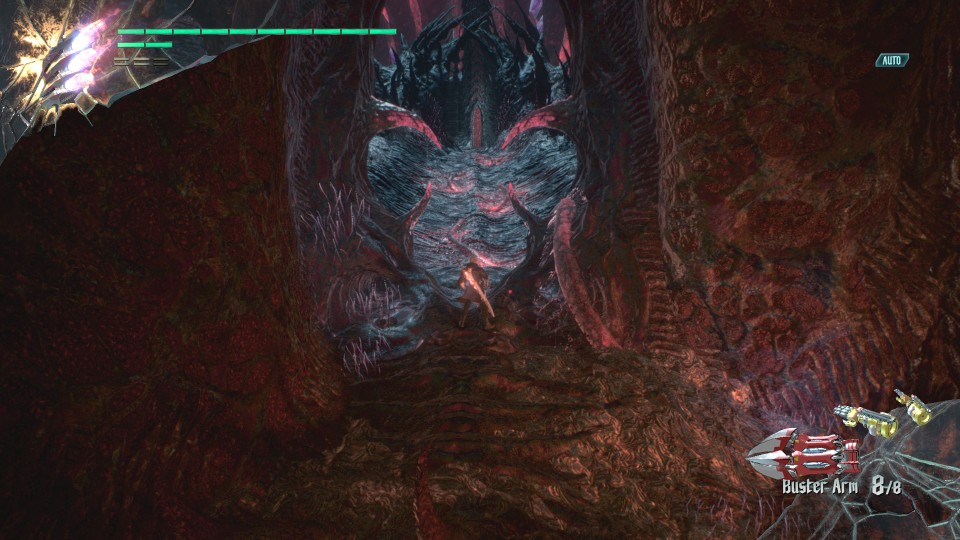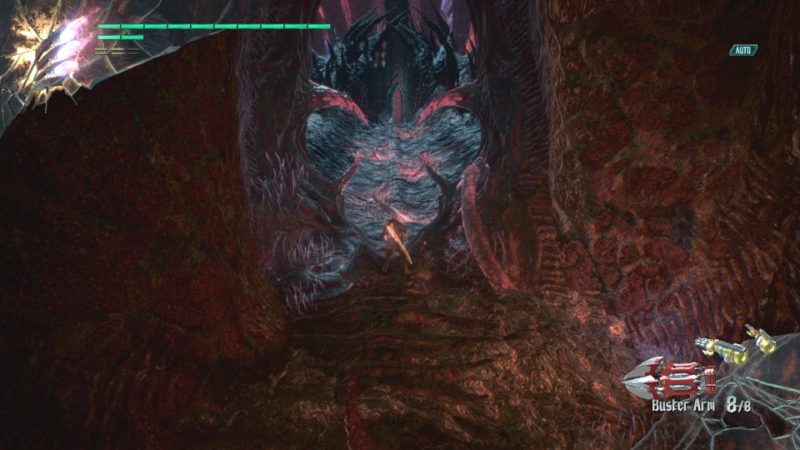 Keep going until you reach another of this blood passageway. Use it again.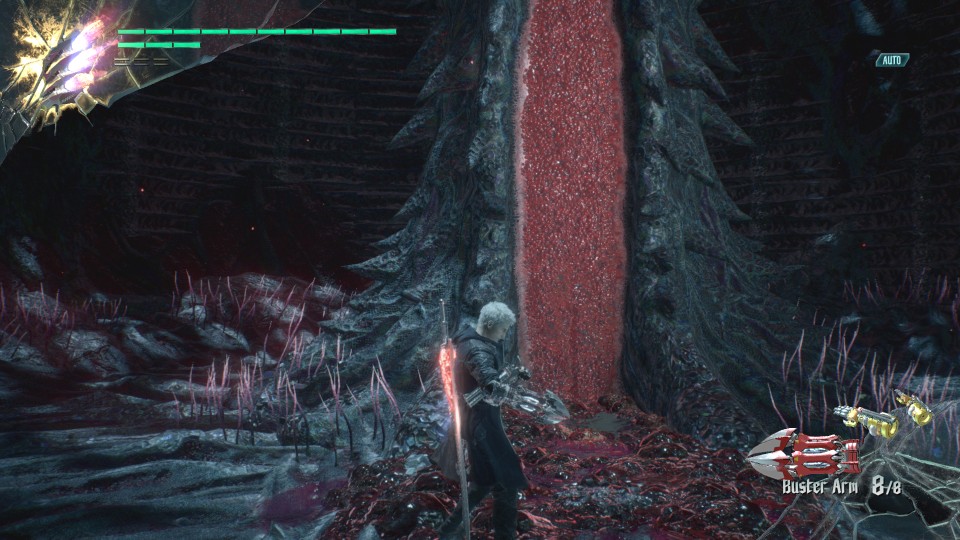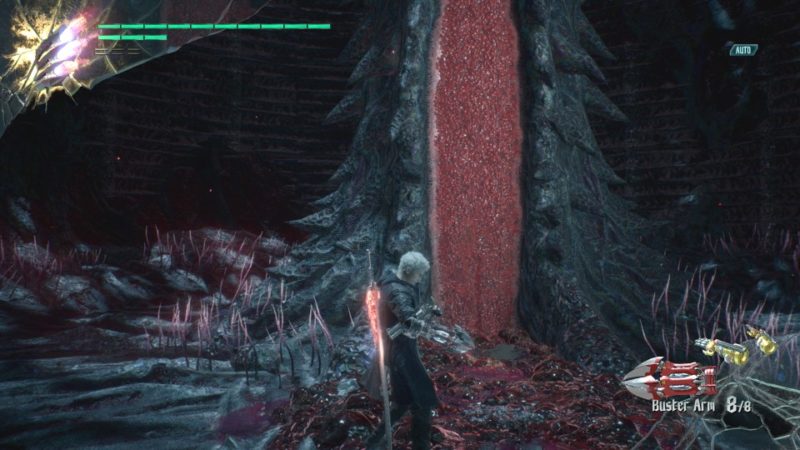 Telephone booth
There'll be a telephone booth here where you can somehow call Nico.
It's your last chance to customize before the final match.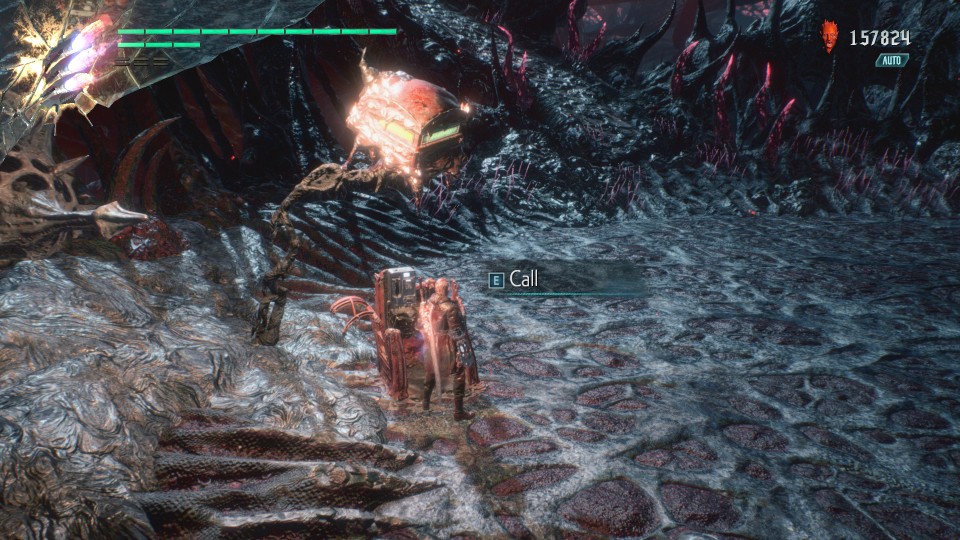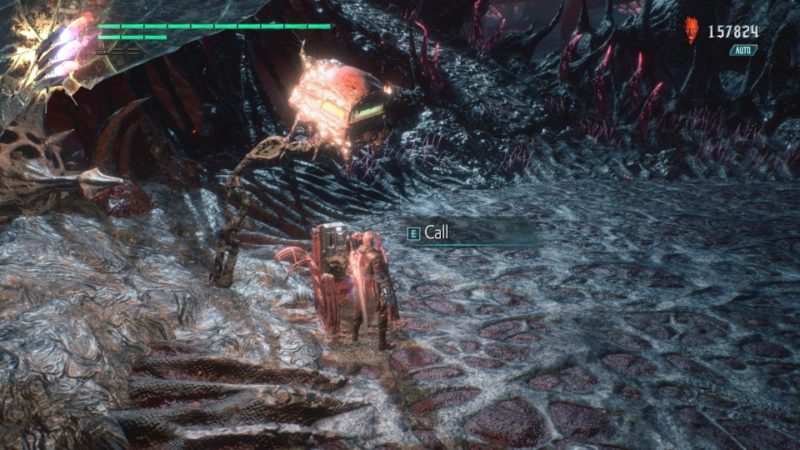 Once you're ready, head upwards and continue the journey.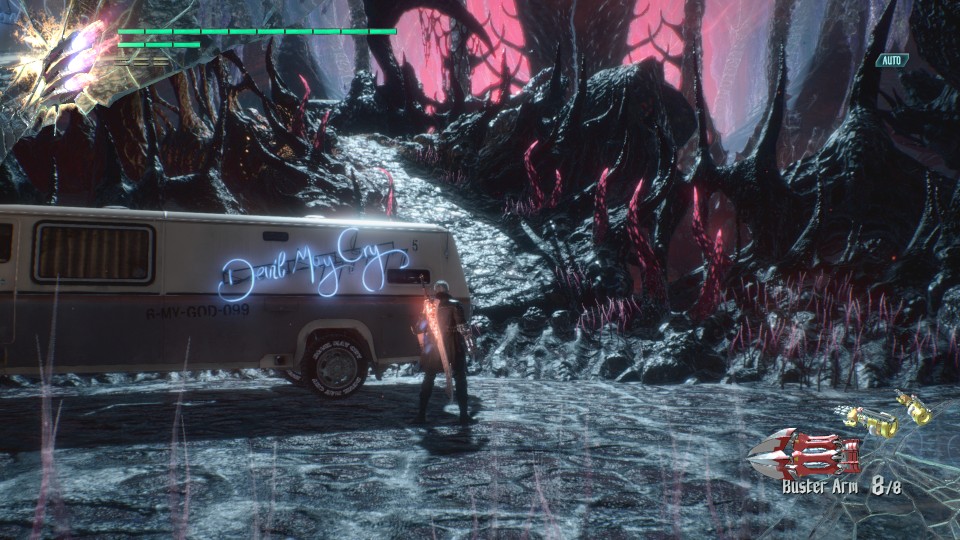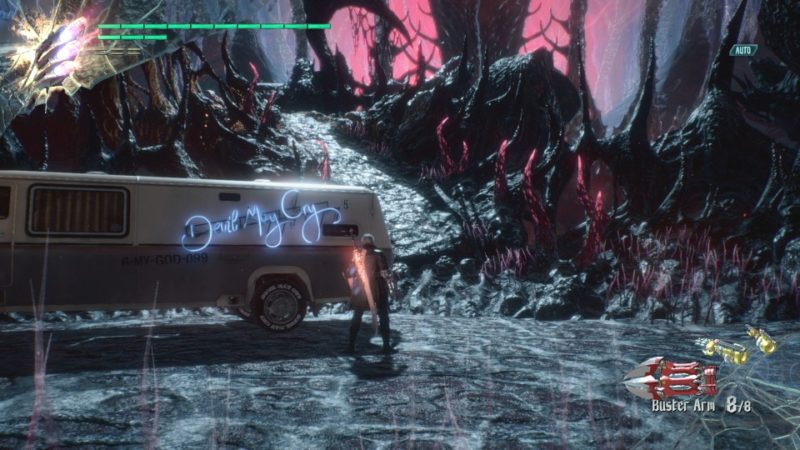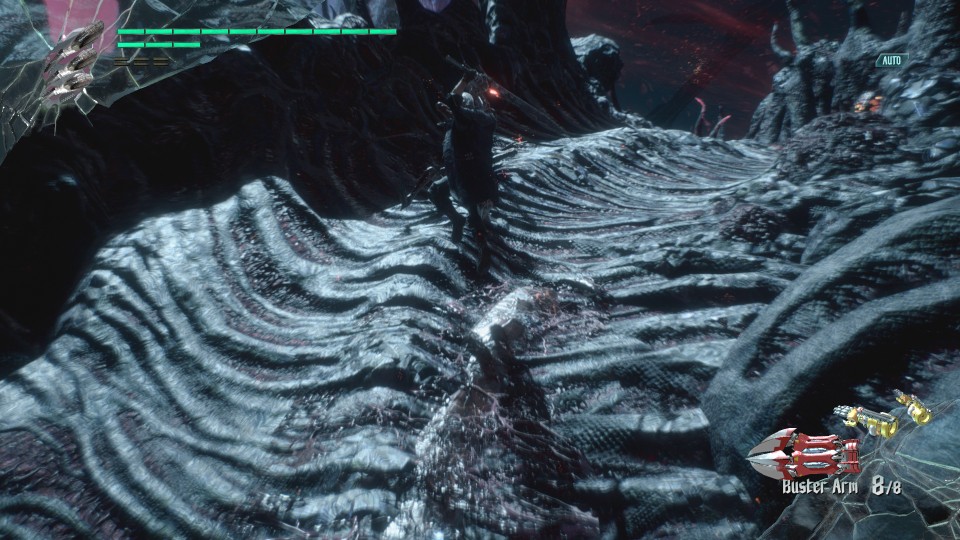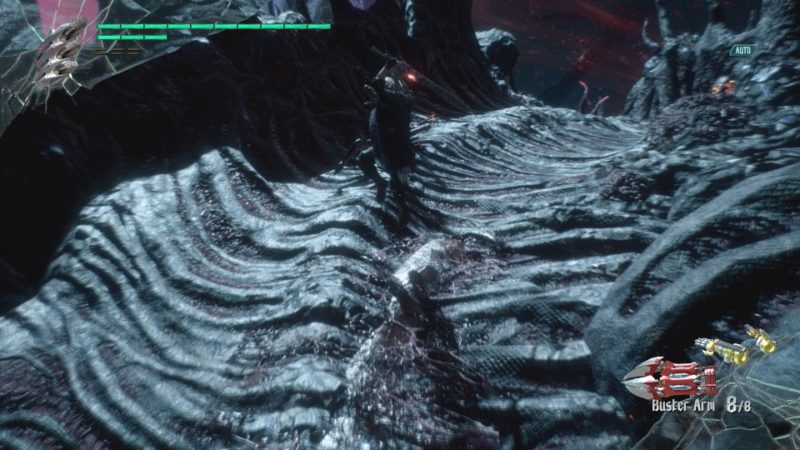 Battle with Urizen (Demon King)
Once you're ready, get into Urizen's lair.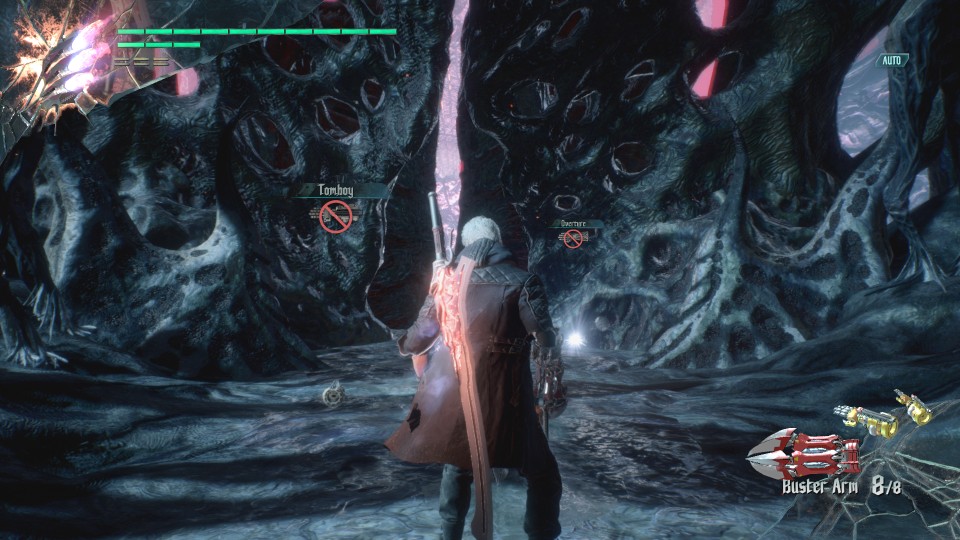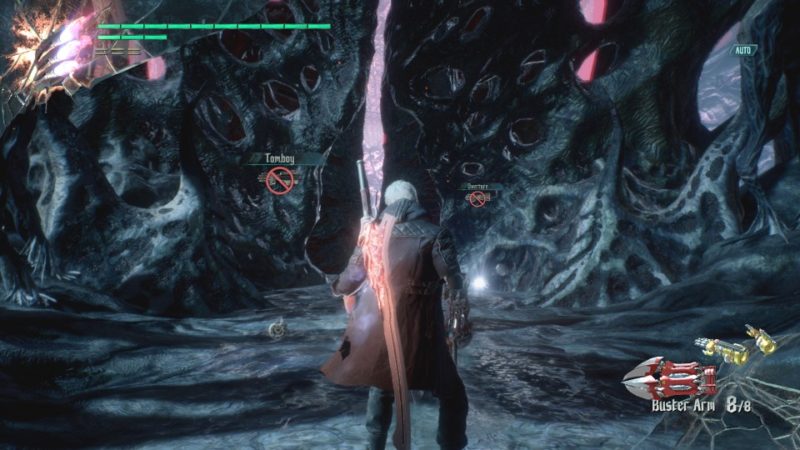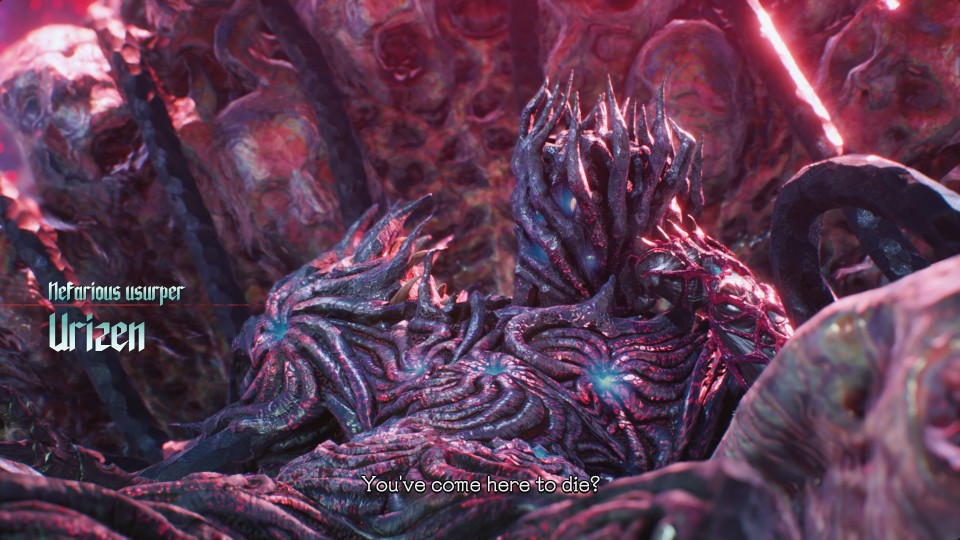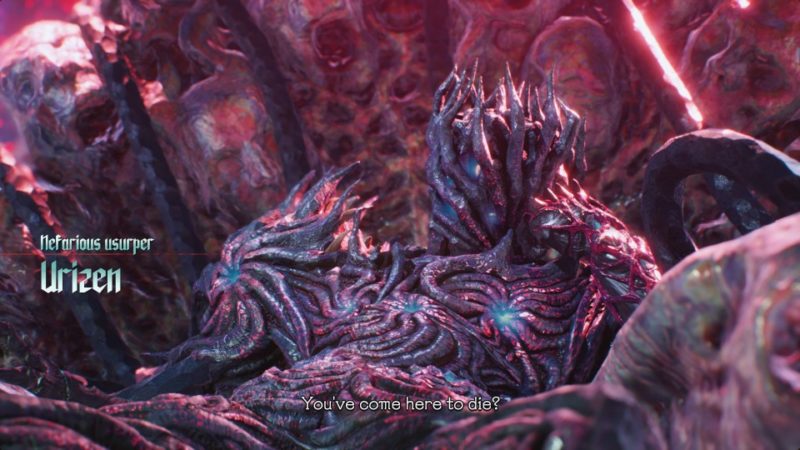 You have to fight him again like you did in the prologue. He will be protected by the red crystal. Keep hitting it.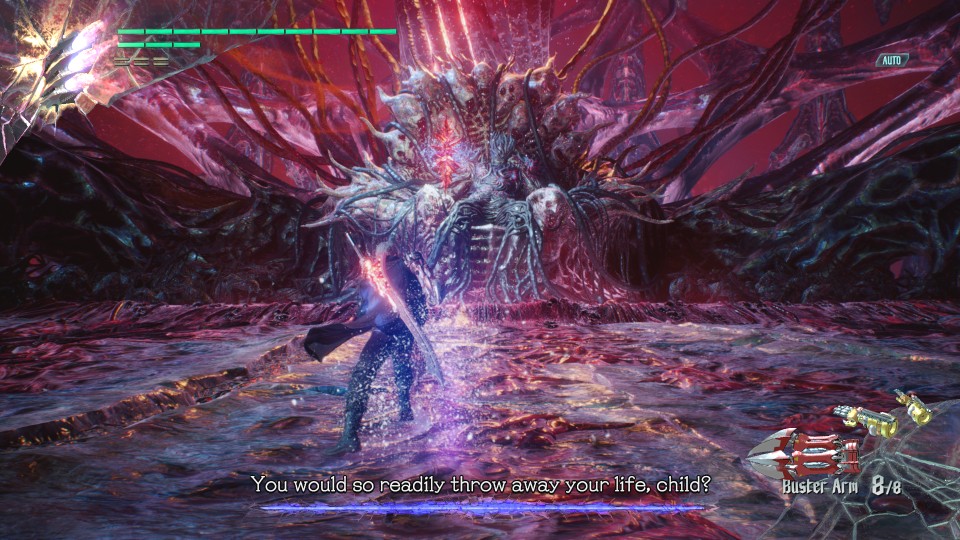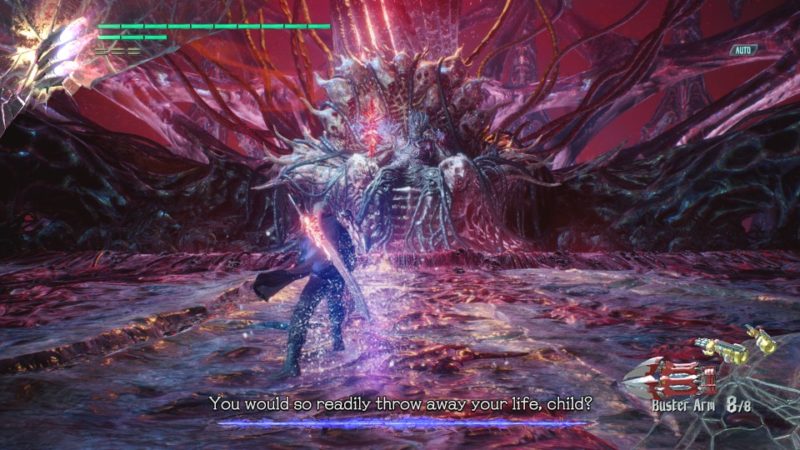 It's not a fight that you can win, so don't worry too much about dying. Keep attacking until a cutscene loads.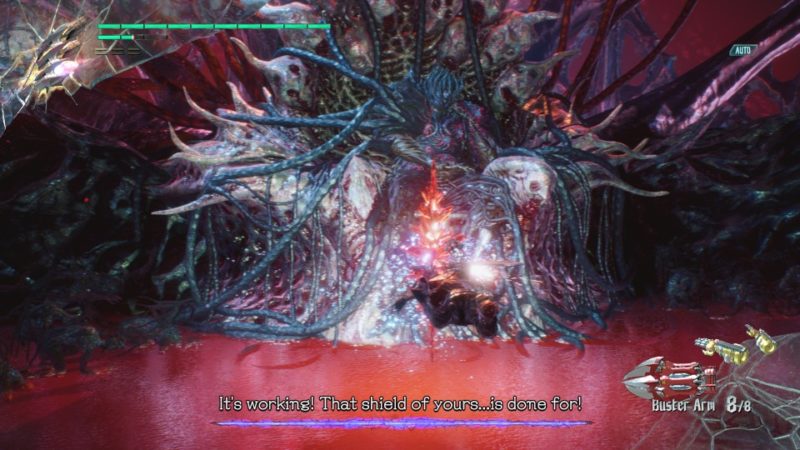 During the cutscene, Nero manages to land a strike on Urizen's hand.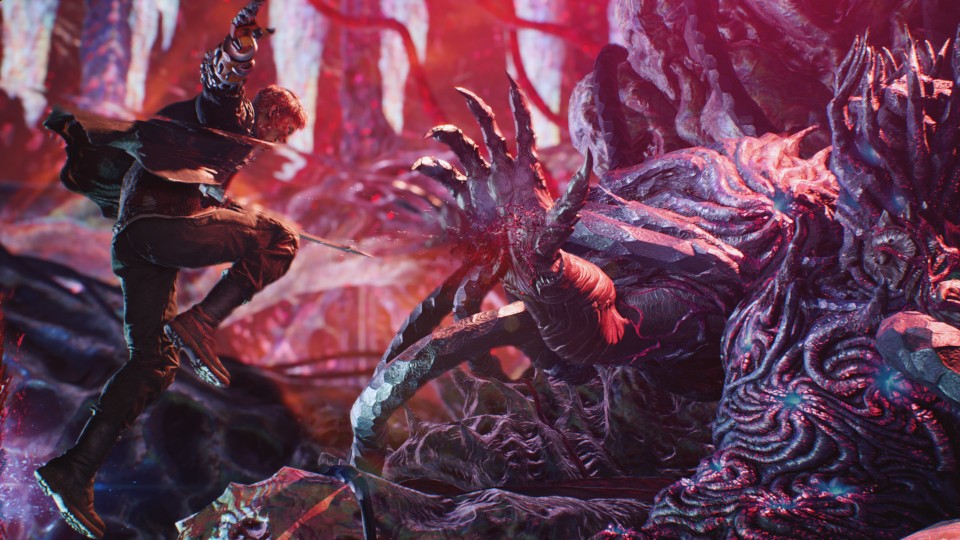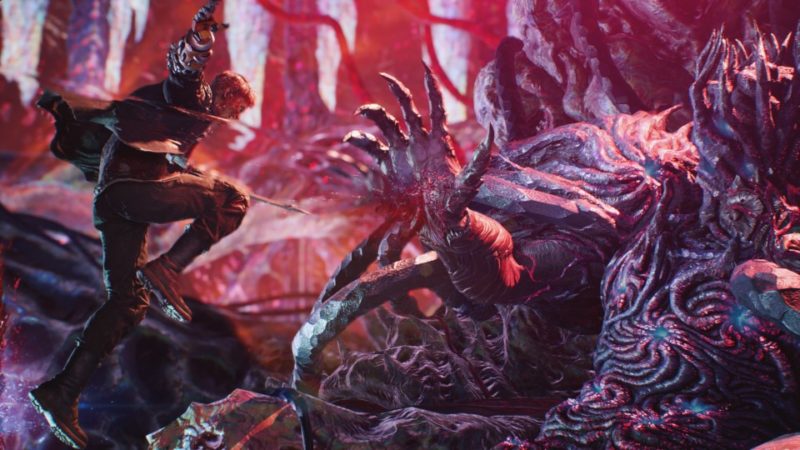 The Demon King then became furious and he came out of his chair to face you.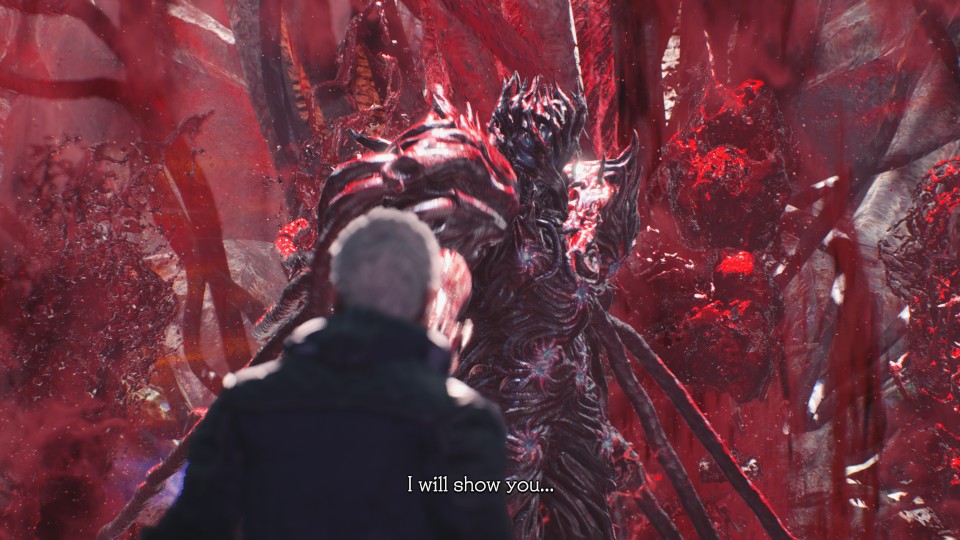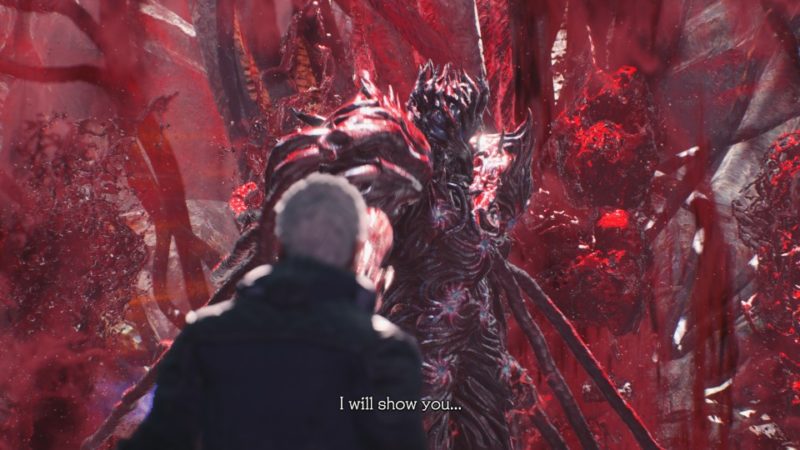 Now, you have to fight with him but the crystal still blocks you. He will use all types of attacks that are pretty hard to avoid.
Urizen can also freeze time and cause an explosion right after.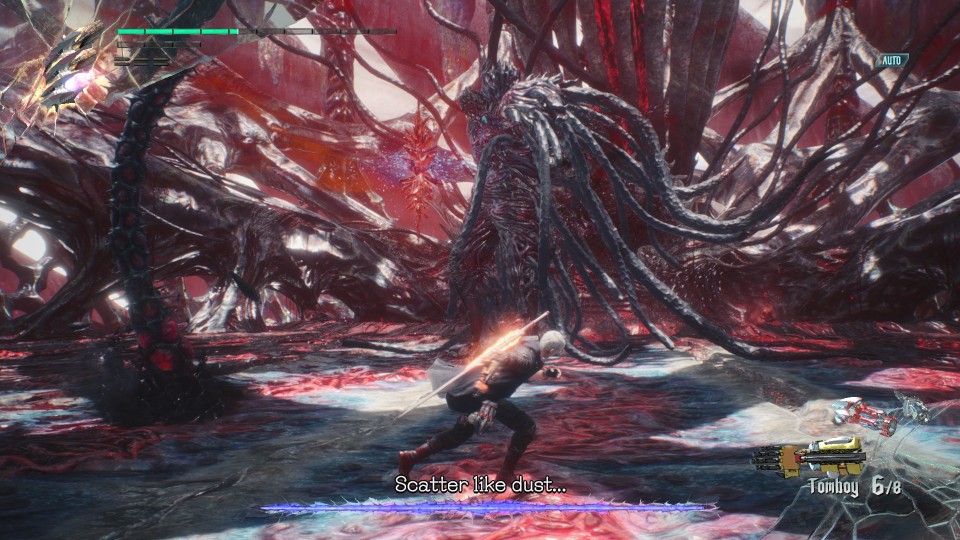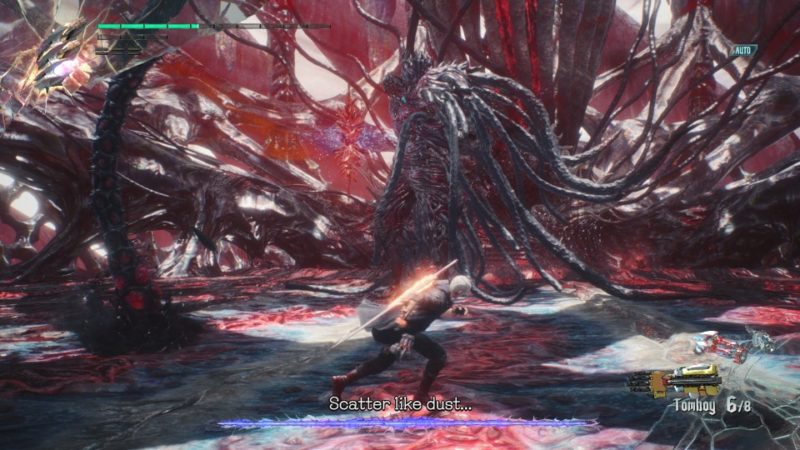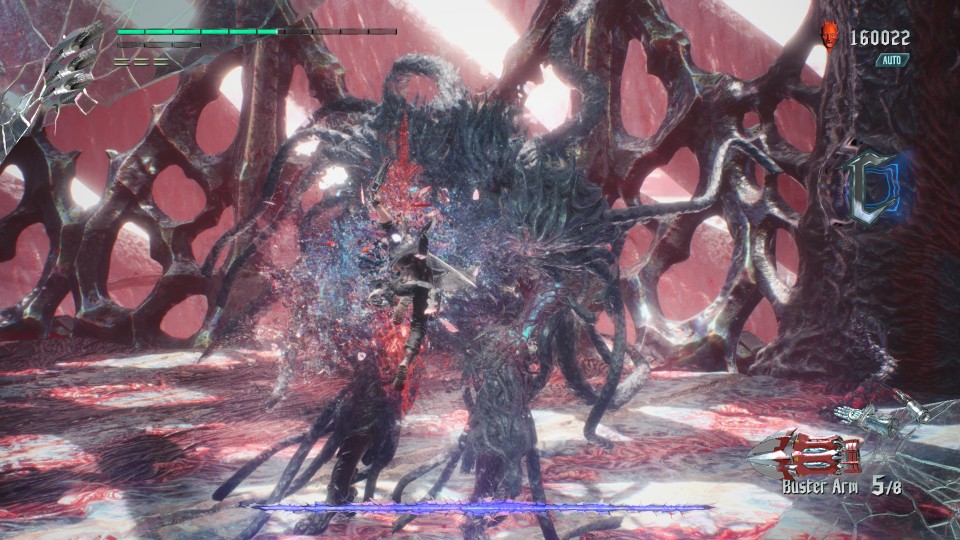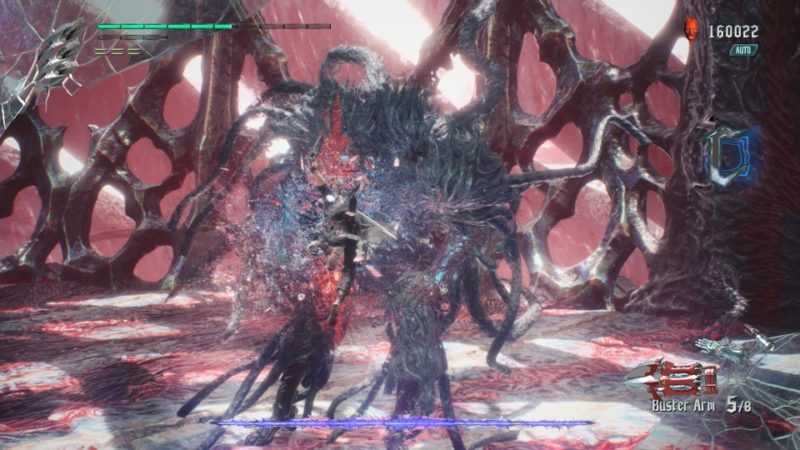 Just keep fighting until your HP goes to zero. A cutscene will then load.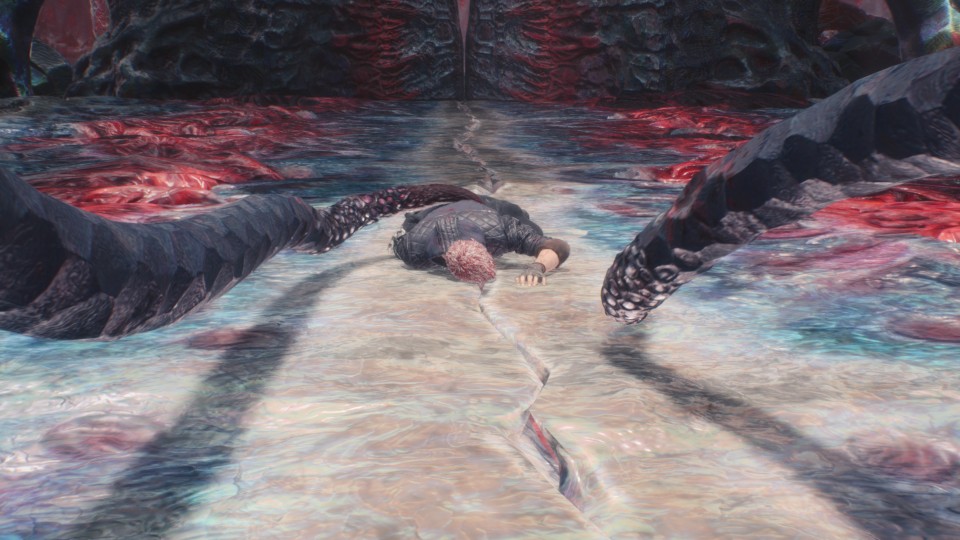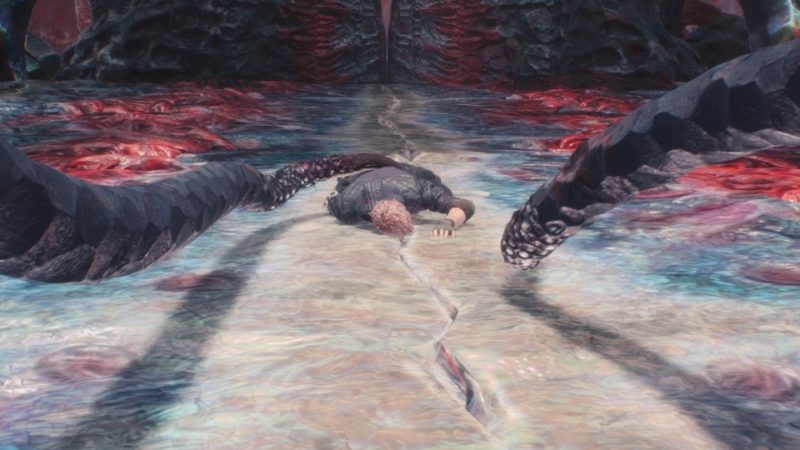 Before Nero gets killed, a demon appears to challenge Urizen, but before finding out what happens, Nero blacks out.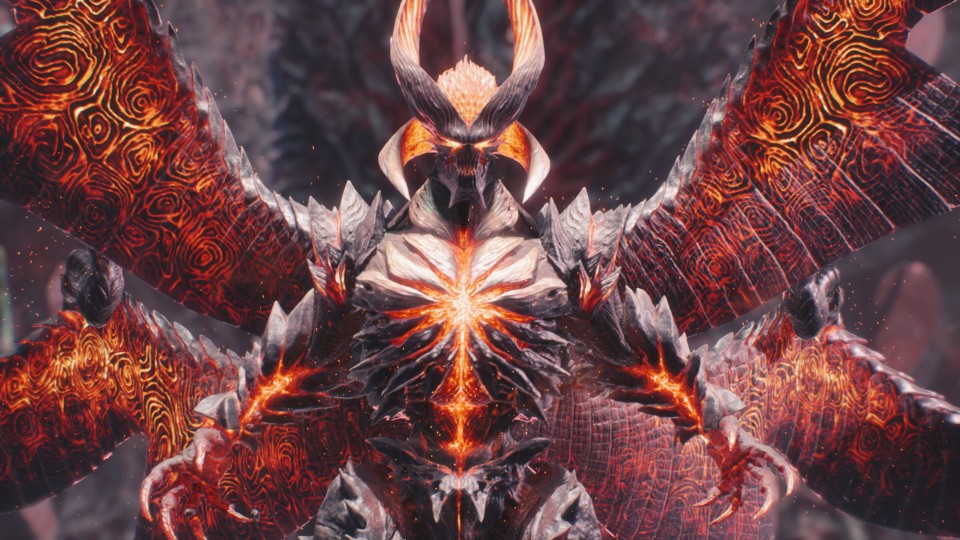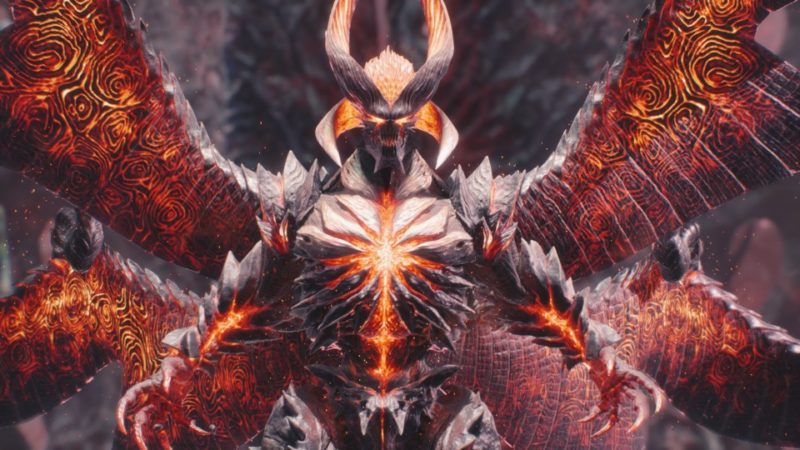 Another cutscene will appear depicting events from a month ago, where Dante's help was sought.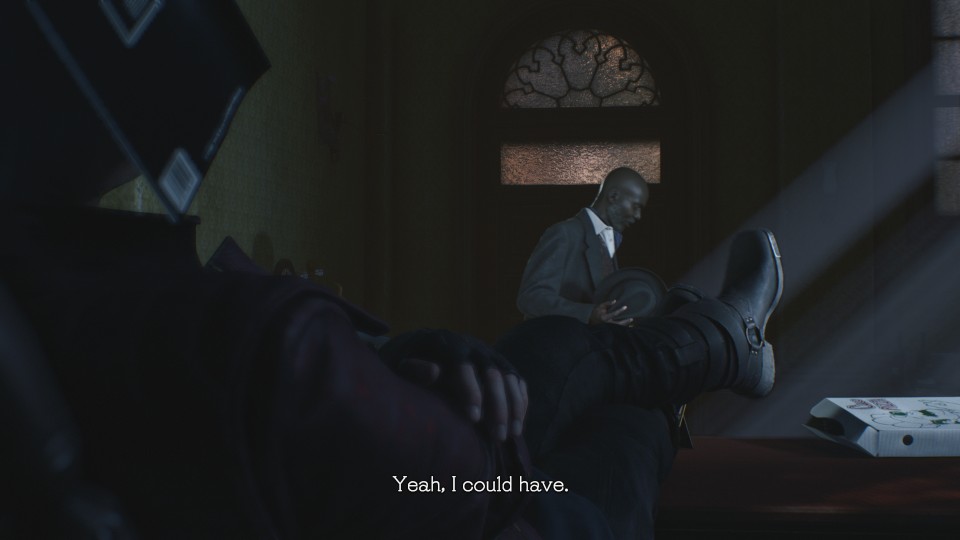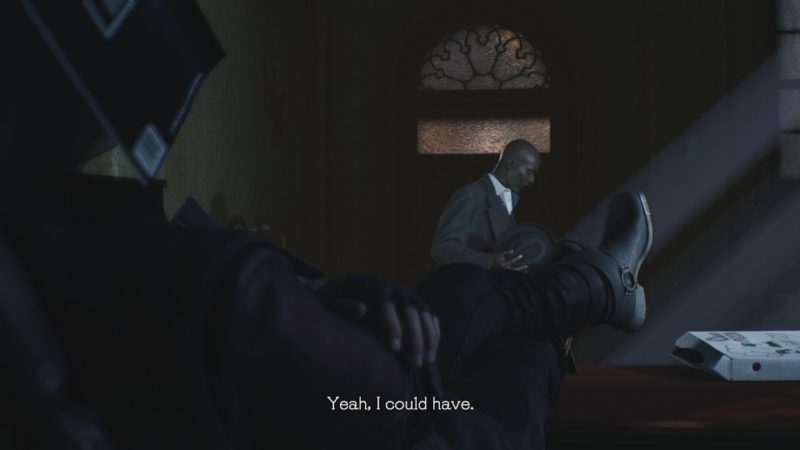 V was the one who hired Dante to defeat the demon.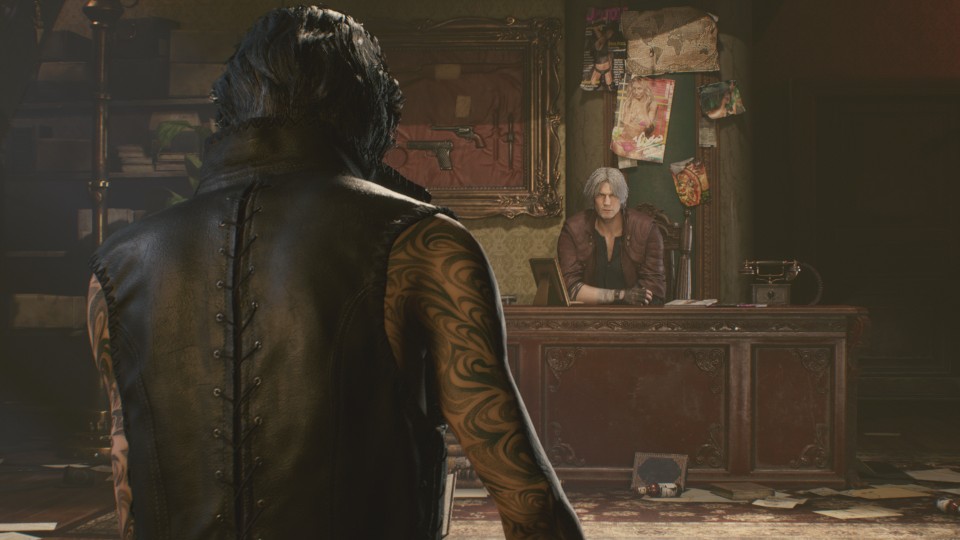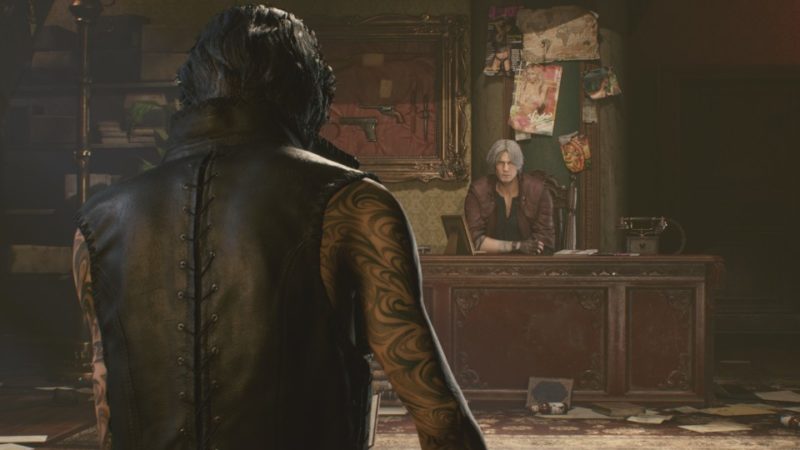 And that's it for Mission 8 of DMC 5.
---
Related articles:
Devil May Cry 5: Mission 12 (Yamato) Walkthrough
Mission 9 (Genesis) Walkthrough – Devil May Cry 5
Devil May Cry 5: Mission 7 (United Front) Walkthrough
Devil May Cry 5: Mission 6 (Steel Impact) Walkthrough
Mission 5 (The Devil Sword Sparda) Walkthrough)
Devil May Cry 5: Mission 4 (V) Walkthrough