Mission 5 of Devil May Cry 5 is called The Devil Sword Sparda and you play as "V".
Your task is to get closer to the demon tower and you need to get through the demons first.
Here's a walkthrough of Mission 5 (The Devil Sword Sparda) in DMC 5.
Story
Continuing from the previous mission, V ends up underground after a huge demon destroyed the road.
Now, you have to get back up to the surface after going through the tunnels.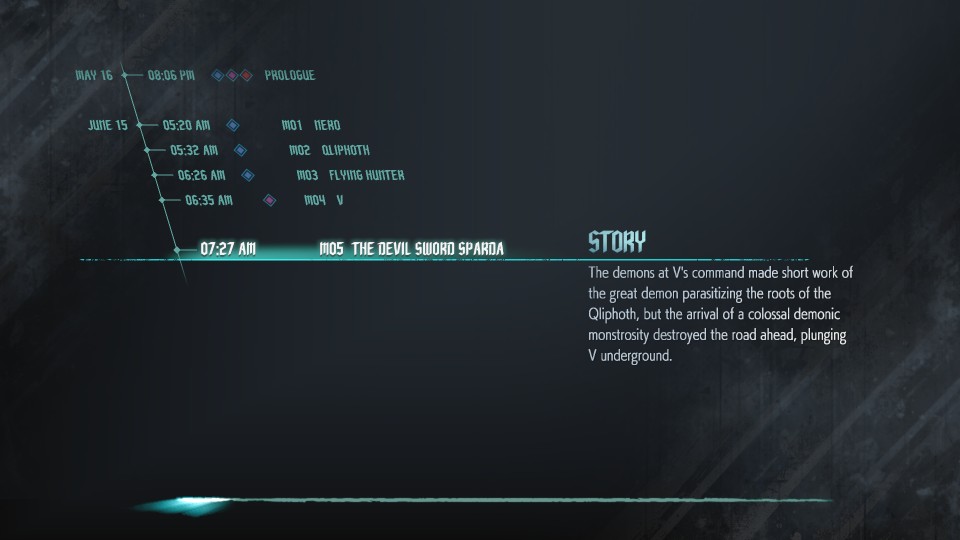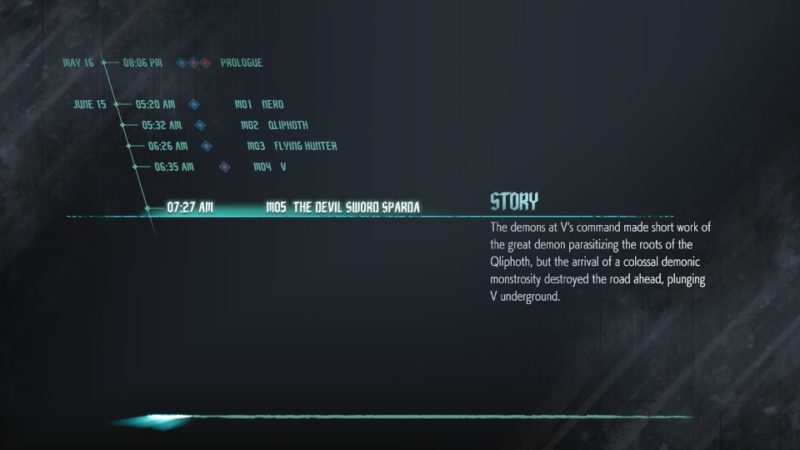 Proceed forward
You will spawn underground and there are plenty of Qliphoth roots here as well.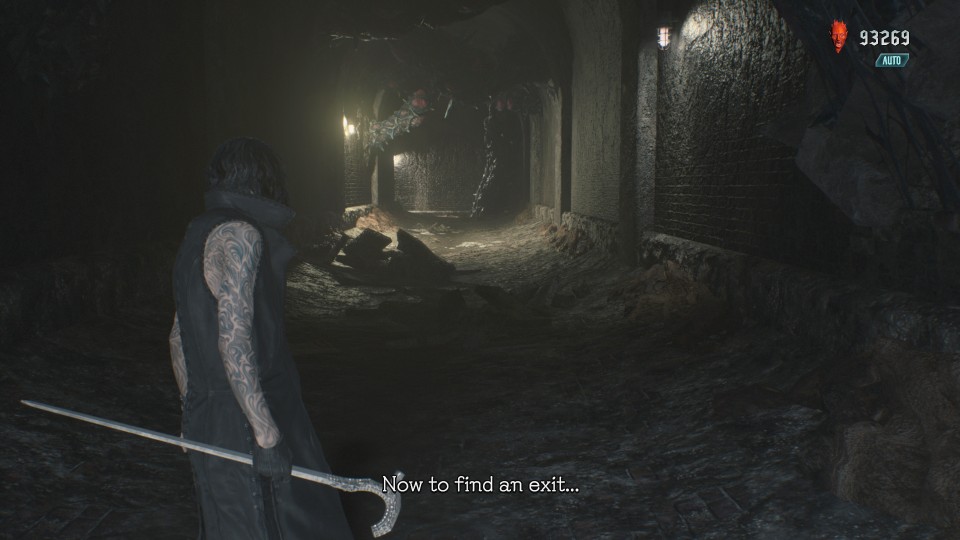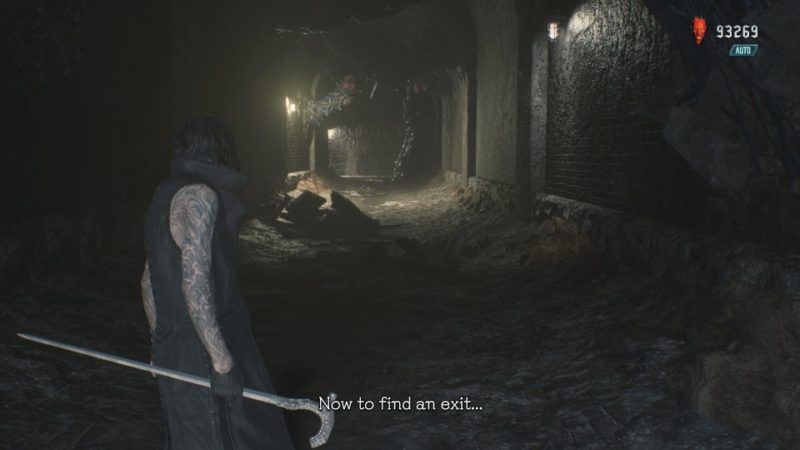 As you go forward, there'll be demons as usual.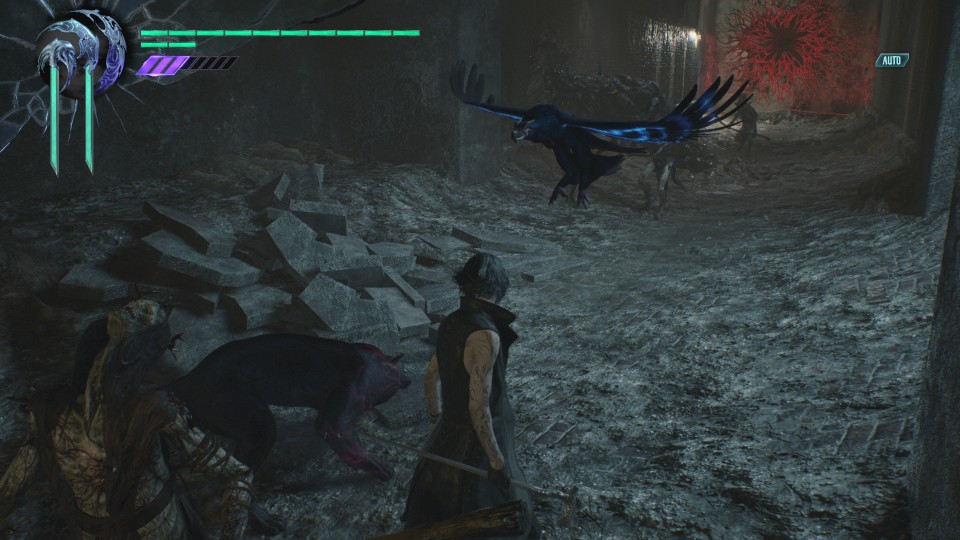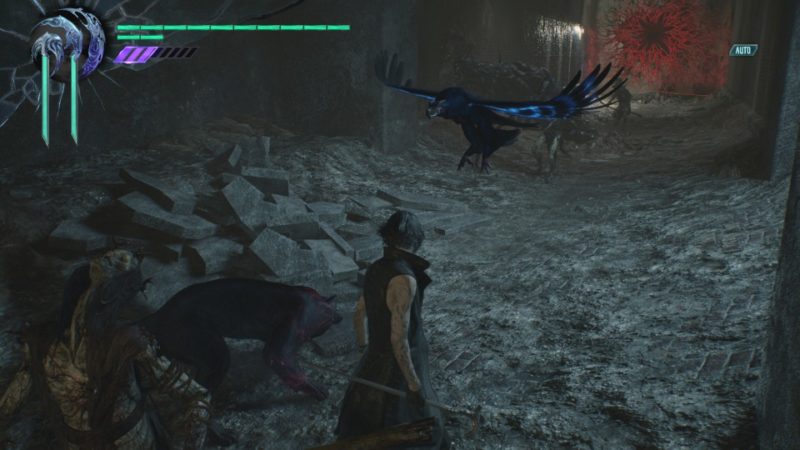 To open up new pathways, always destroy this red blob which is sort of the core.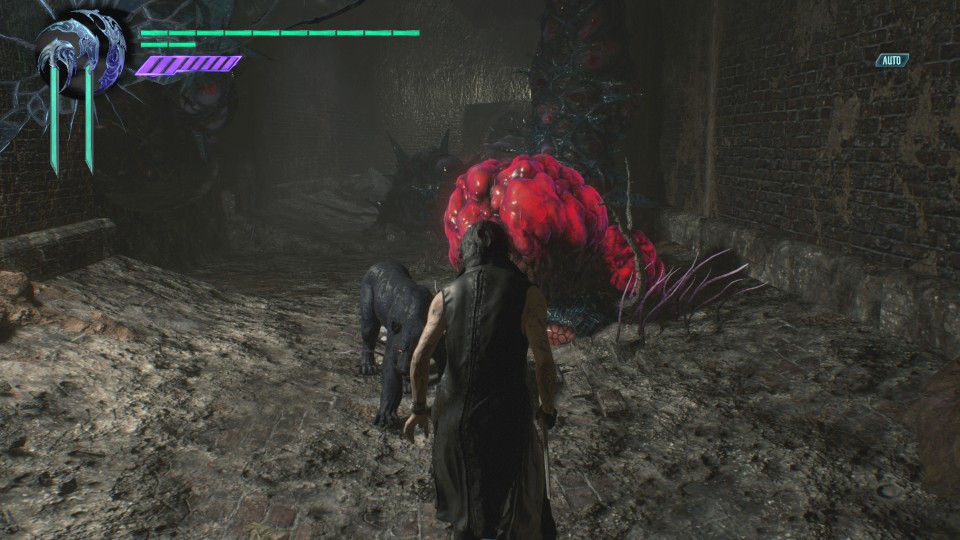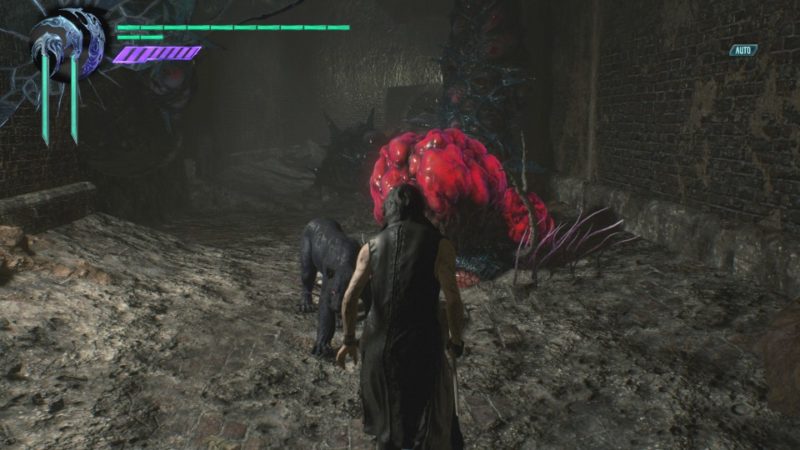 Now that the pathway's open, go through the tunnel to the next room.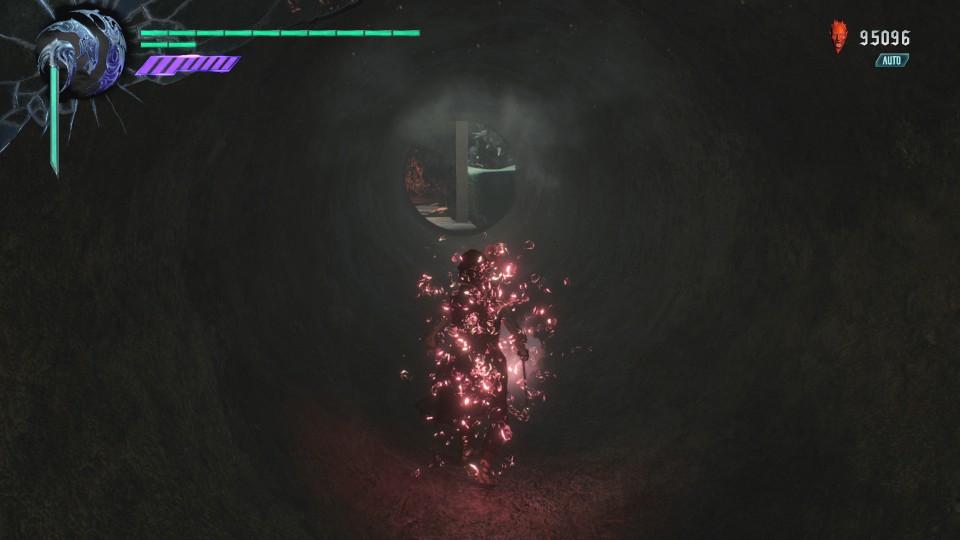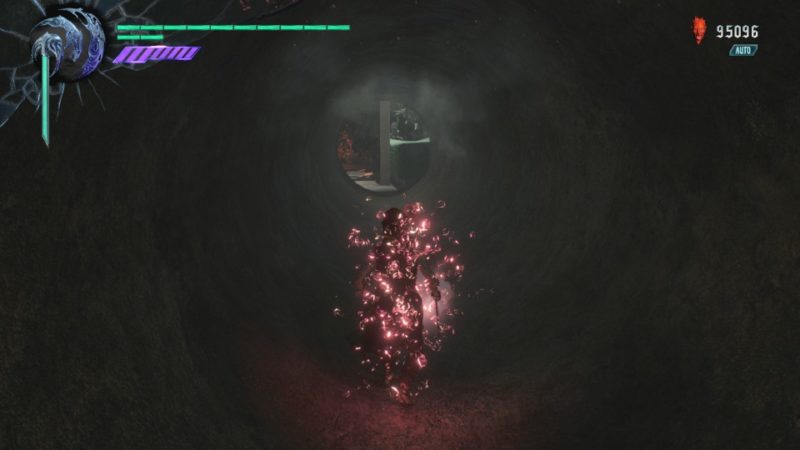 Find a way out
You will reach another area with roots all over. Destroy the red cores and the roots will fall apart.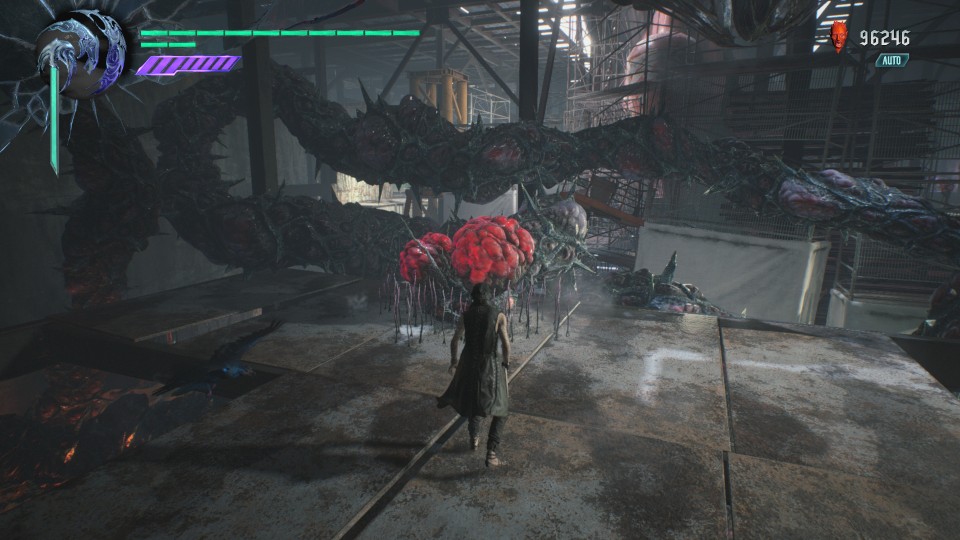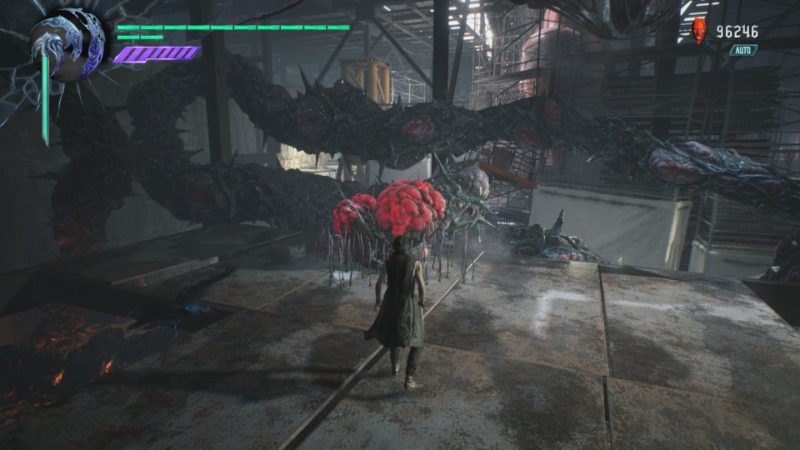 Proceed forward.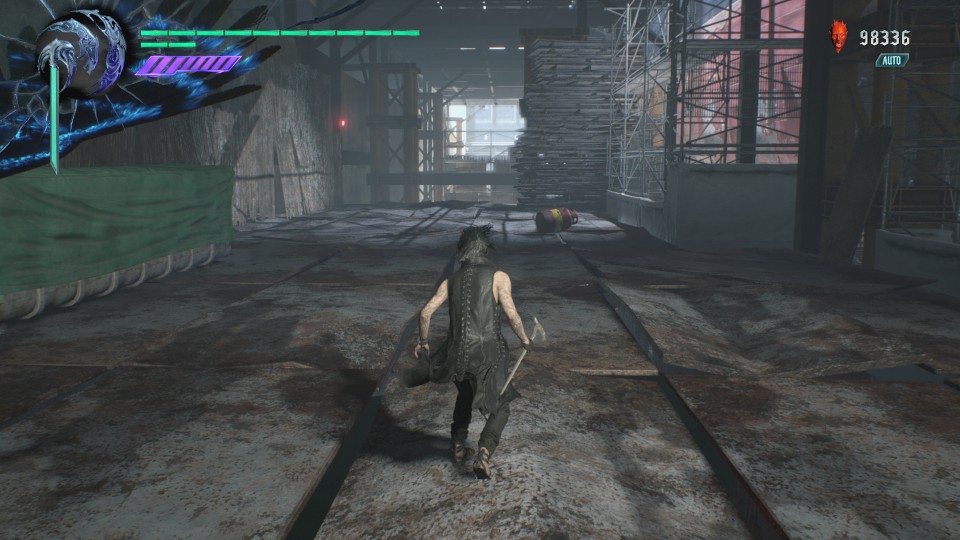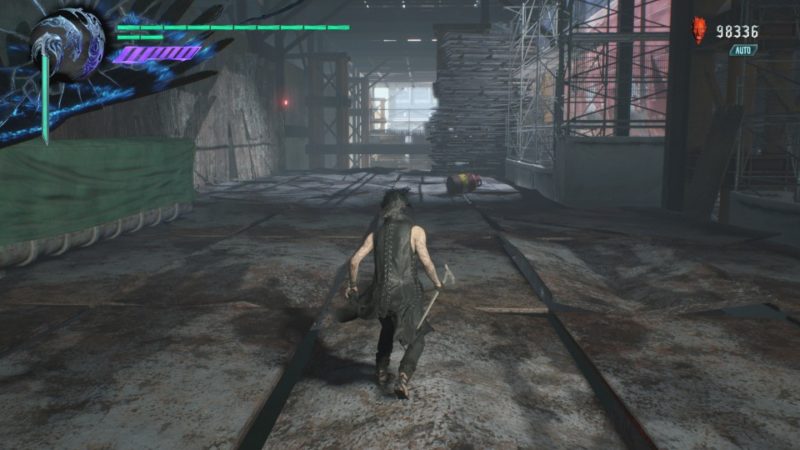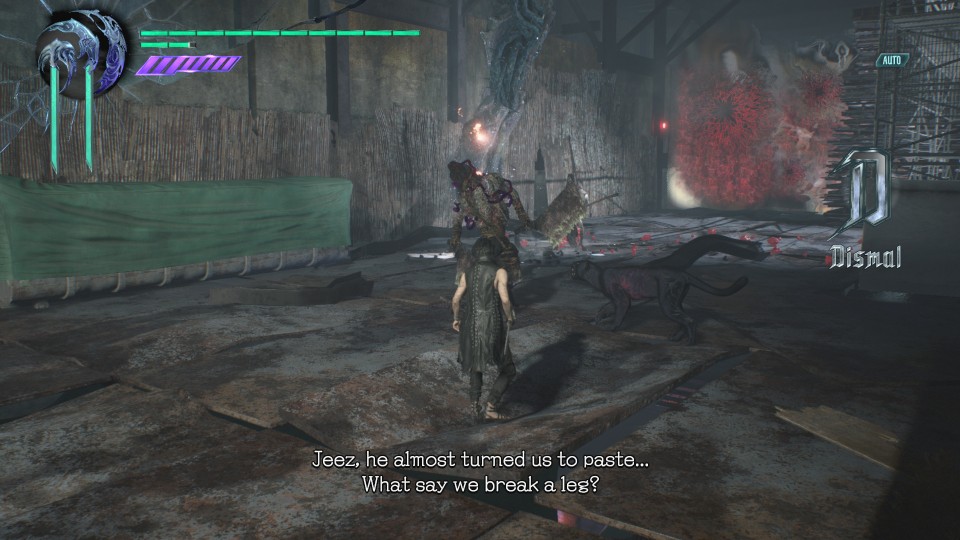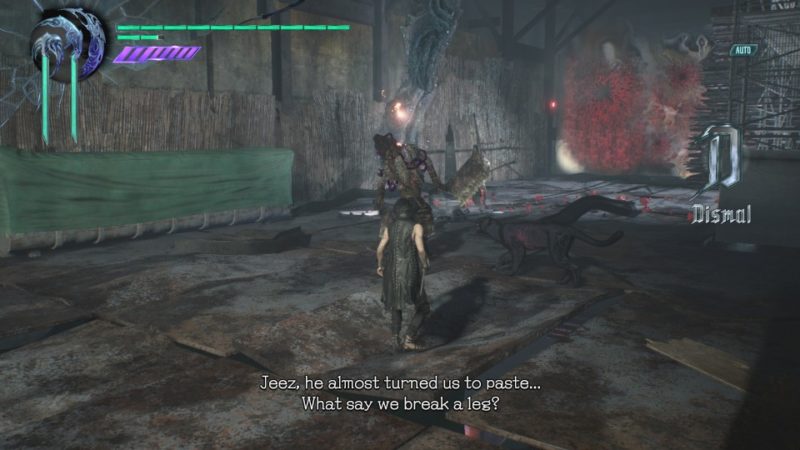 You will find another red core somewhere in front. Destroy this one too to get to the next area.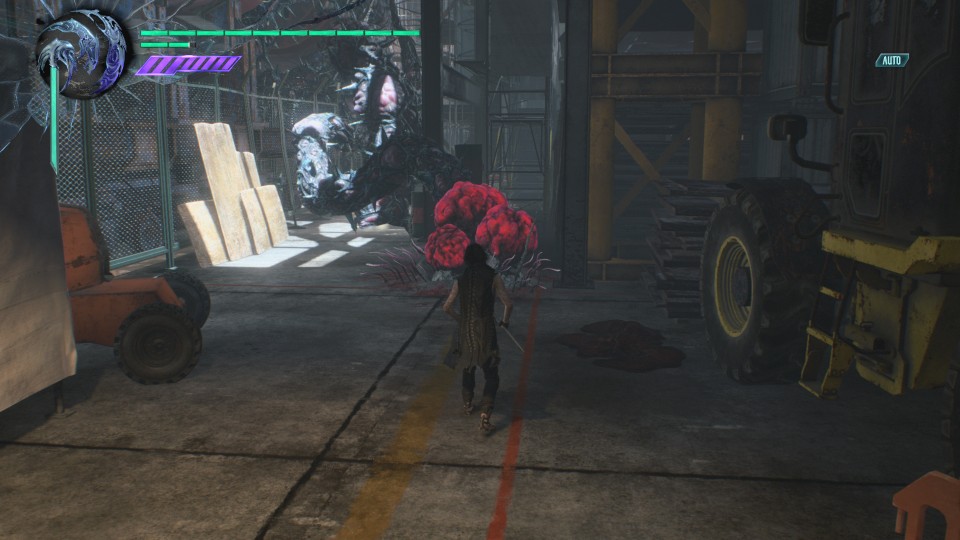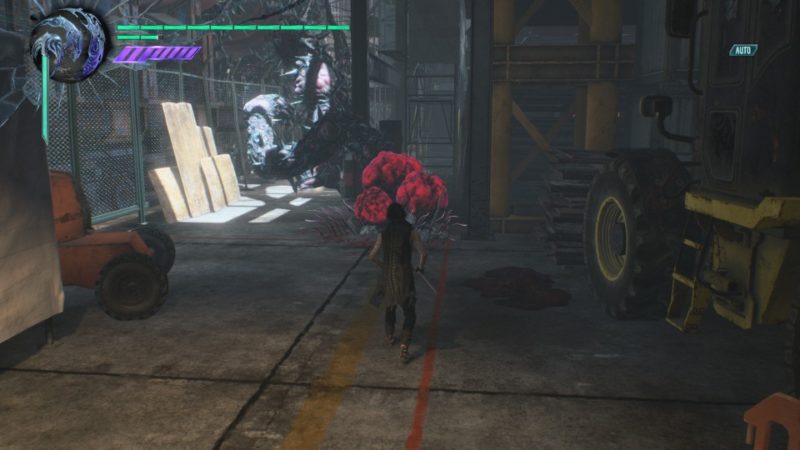 There'll be plenty of demons along the way. Get rid of them all.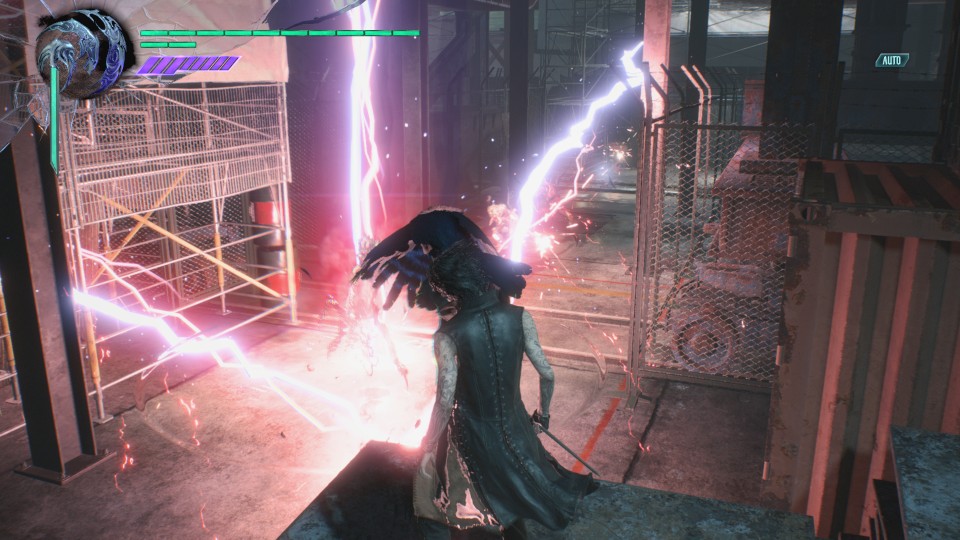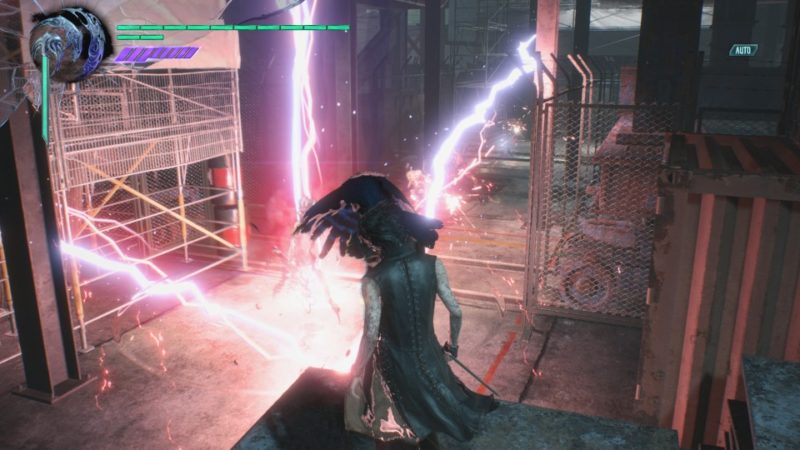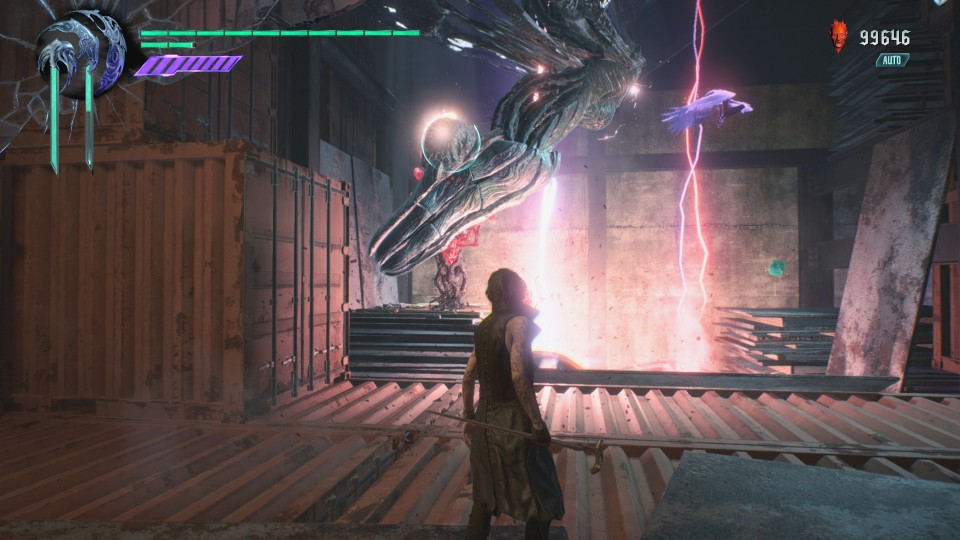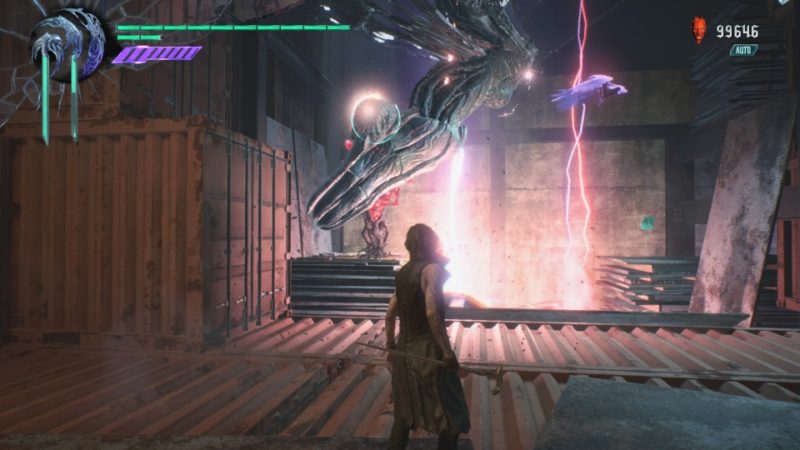 Defeat Empusa Queen
Not long later, you will meet a small boss Empusa Queen.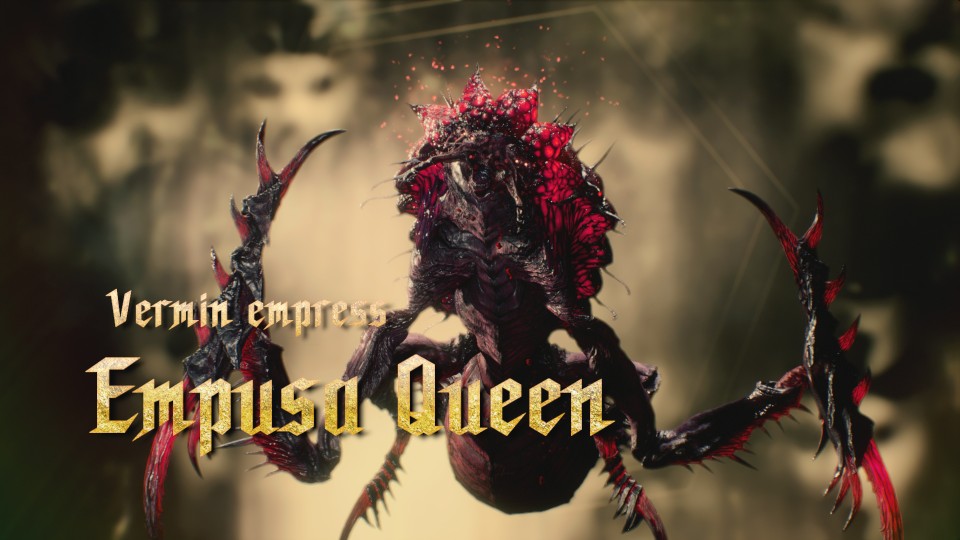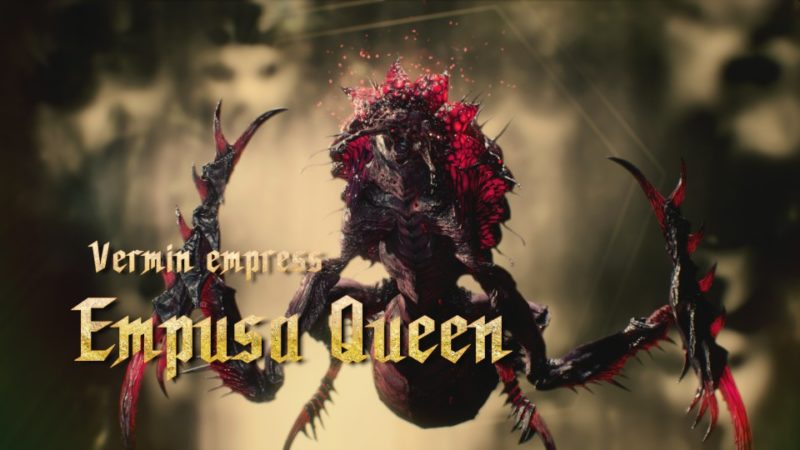 It isn't too powerful. To make it easier, summon Nightmare and have all three of your demon pets fight for you.
Just keep your distance and you will be fine.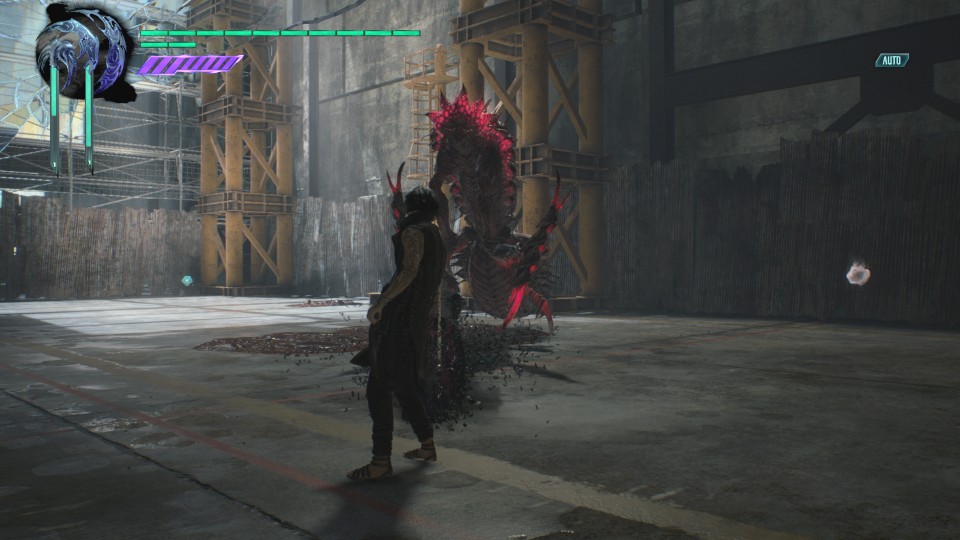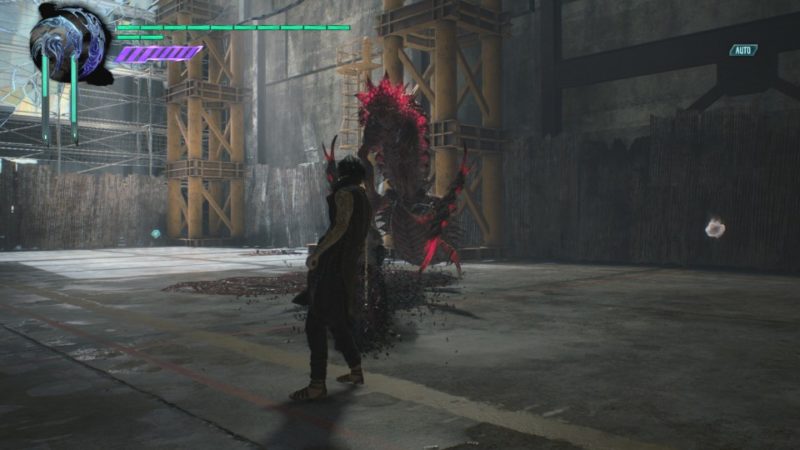 Continue on the journey
Once the demon's dead, proceed forward.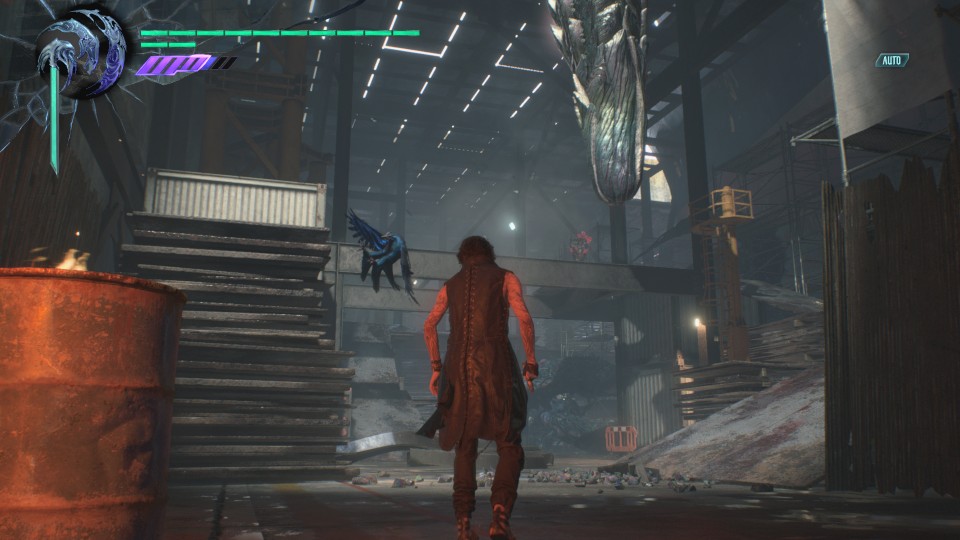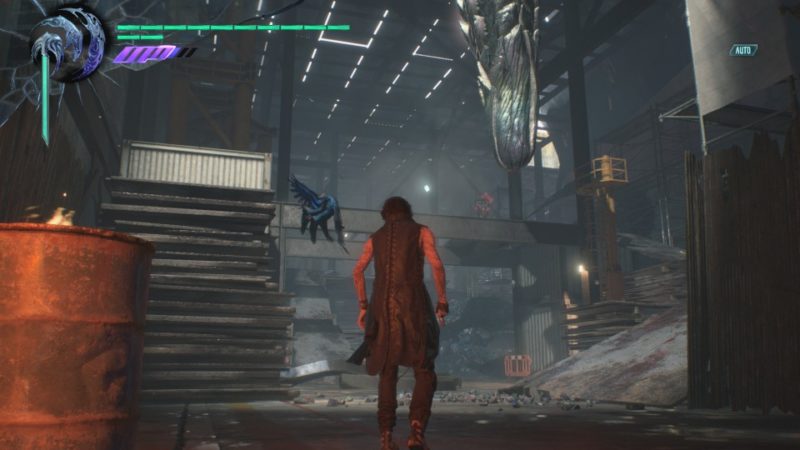 There'll be another red core for you to destroy here.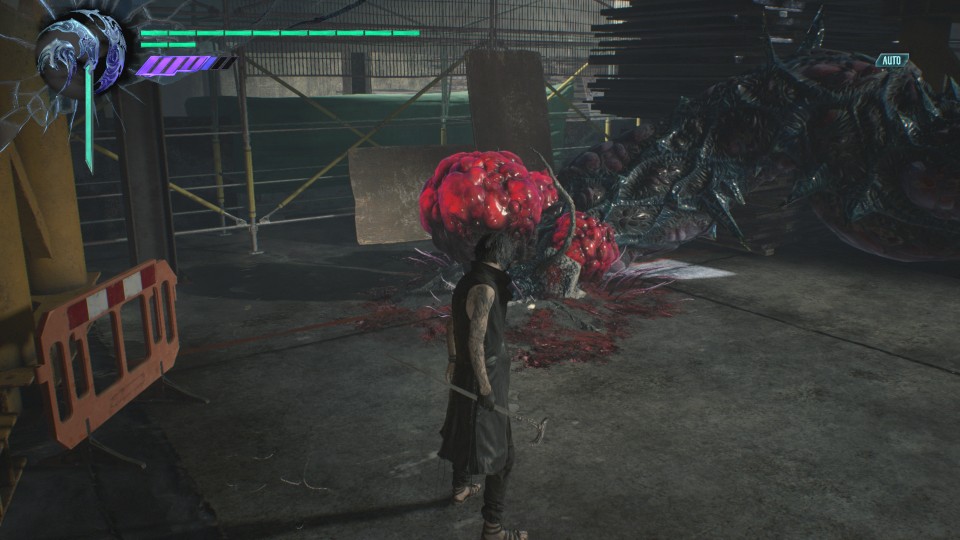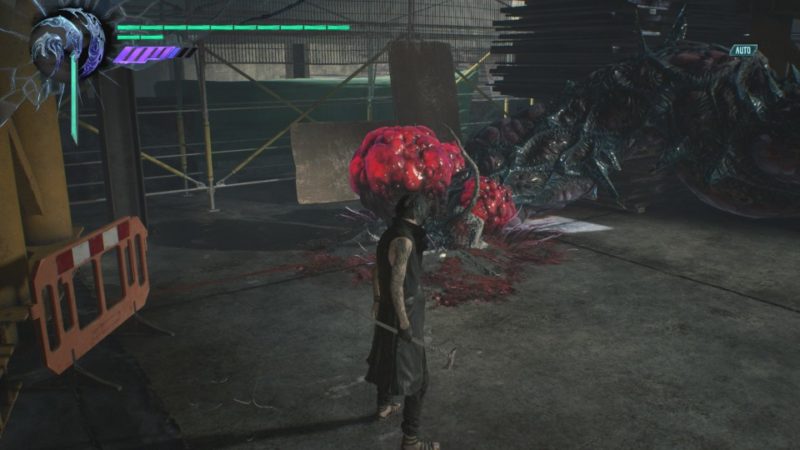 After the roots are gone, it will open up a hole on the ground.
Get into the hole.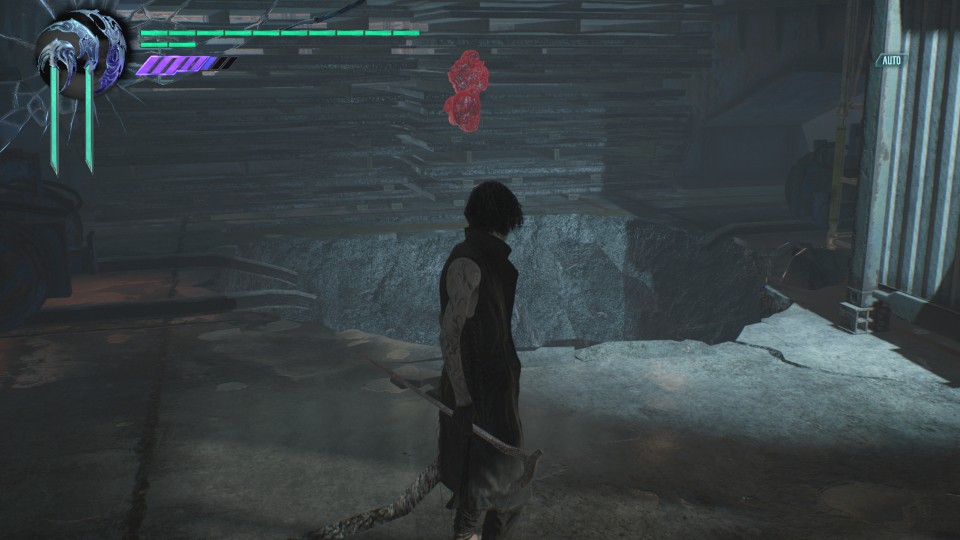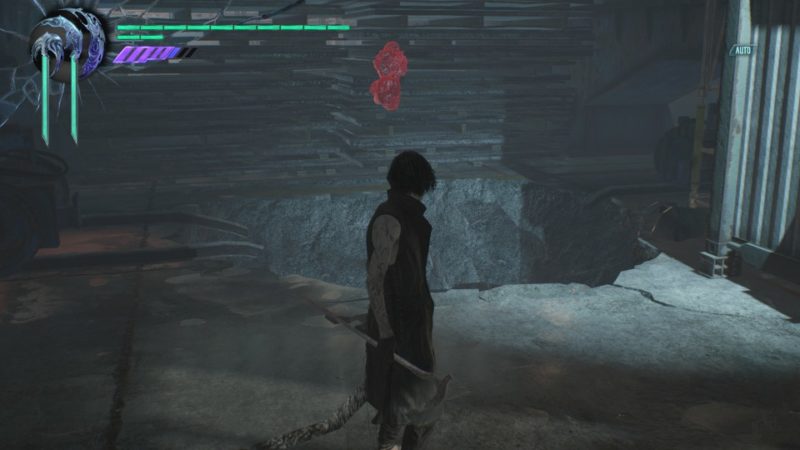 Walk in the tunnel
You will reach an underground pathway. Keep going forward.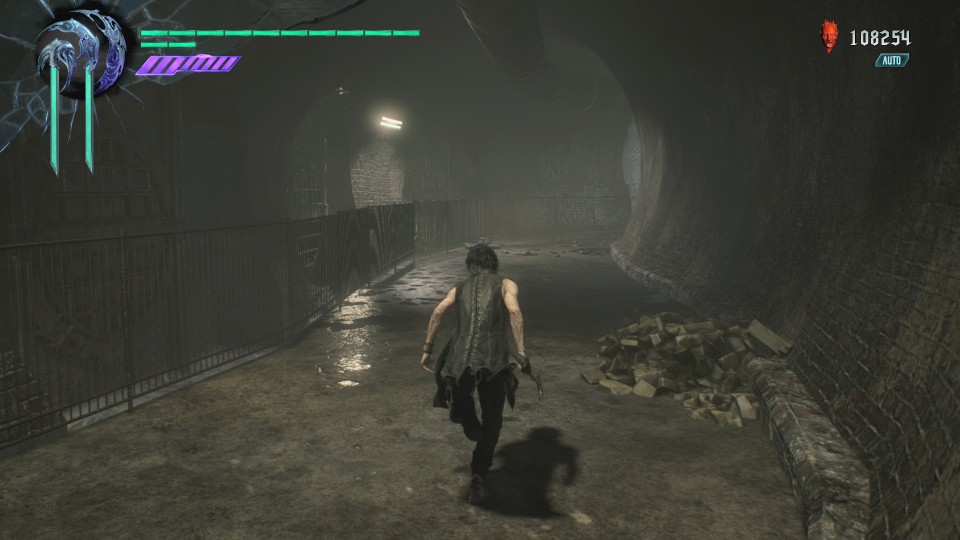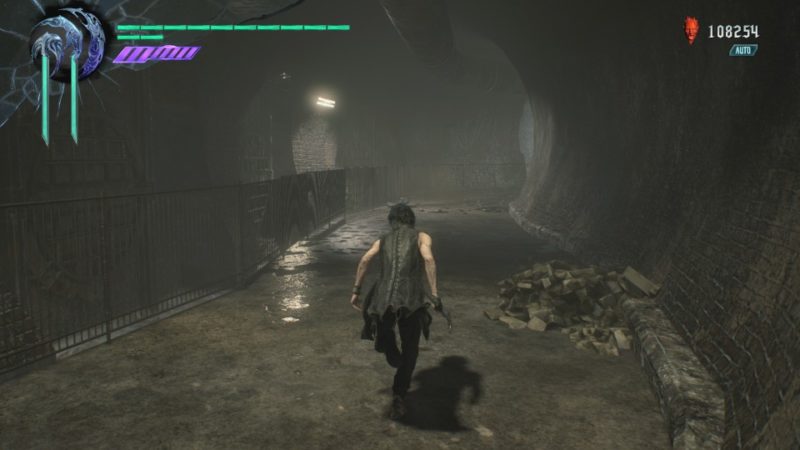 More demons await.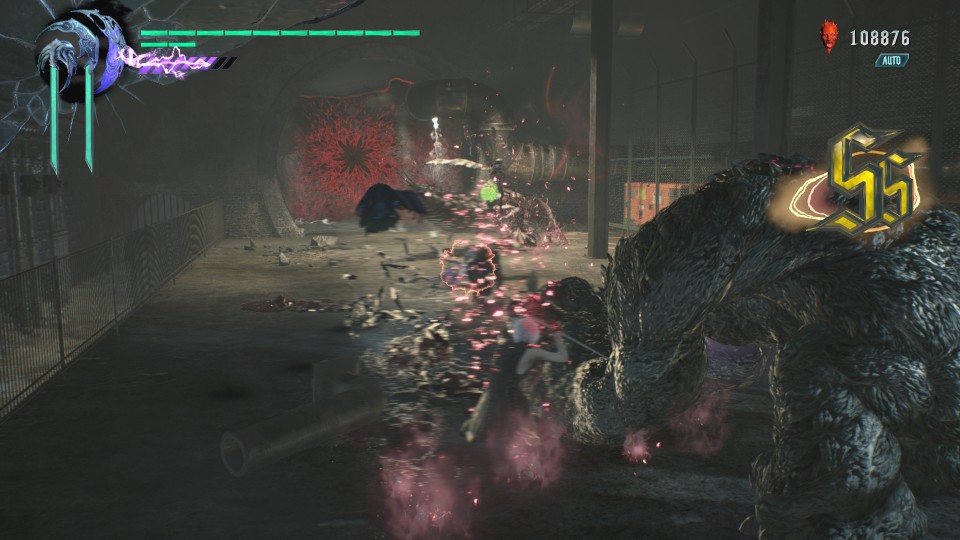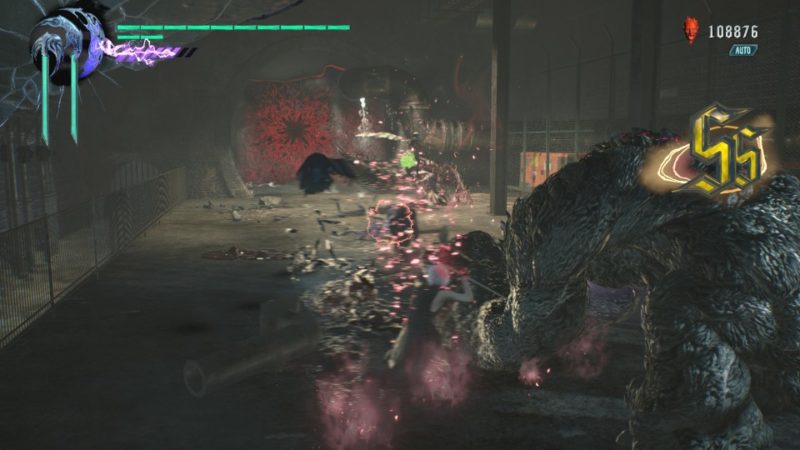 You should find a gold orb at one dead end.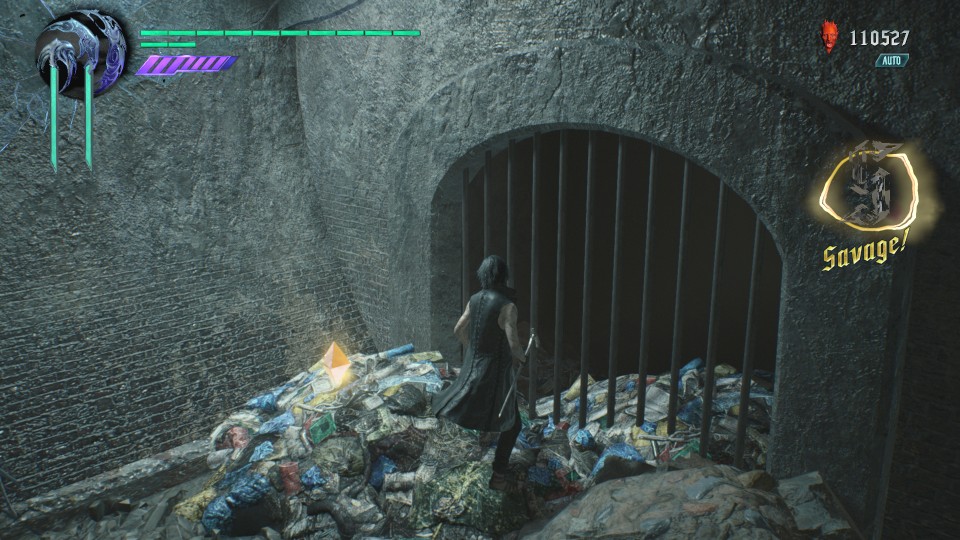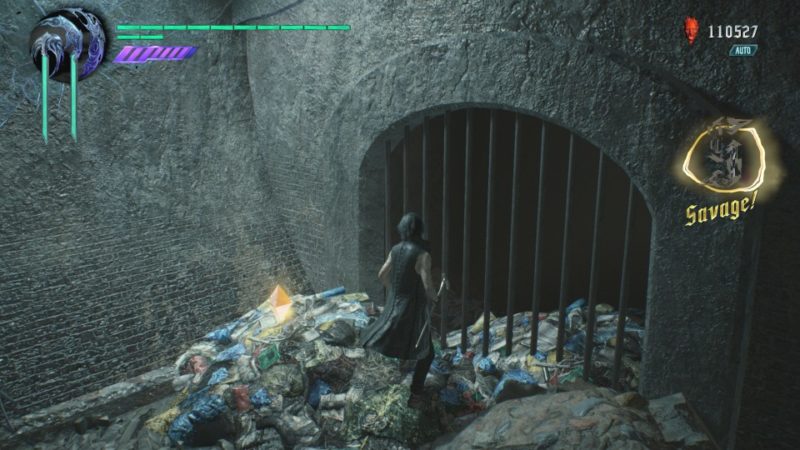 After getting the orb, go back to the correct route.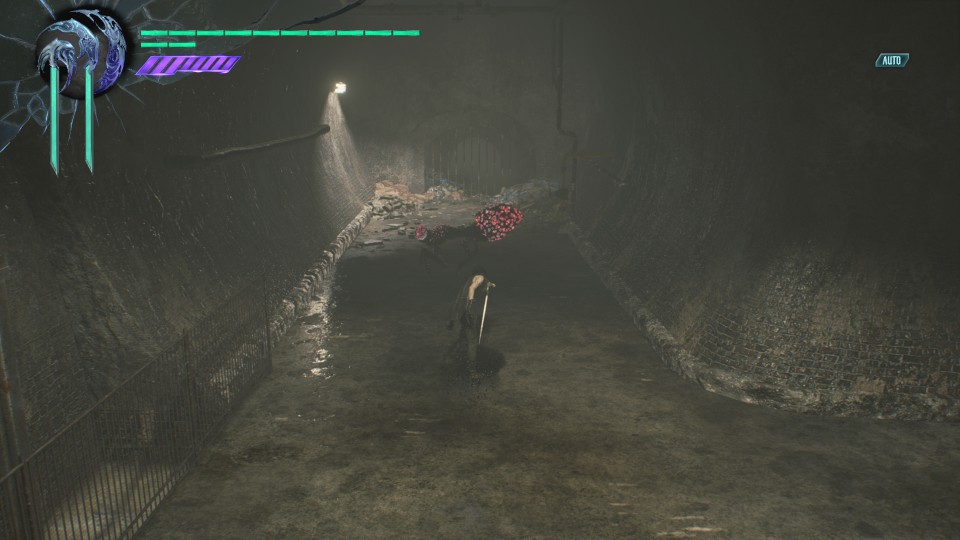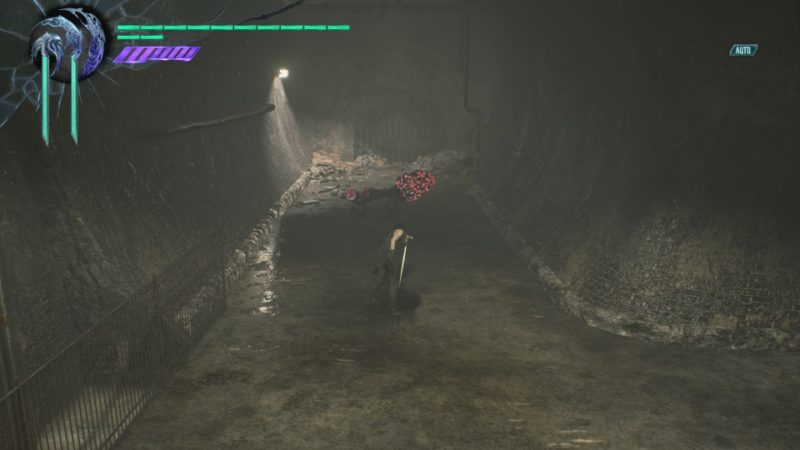 Get out of the tunnel
After some time, you should find an opening. Get out of the tunnel and to the outdoor space.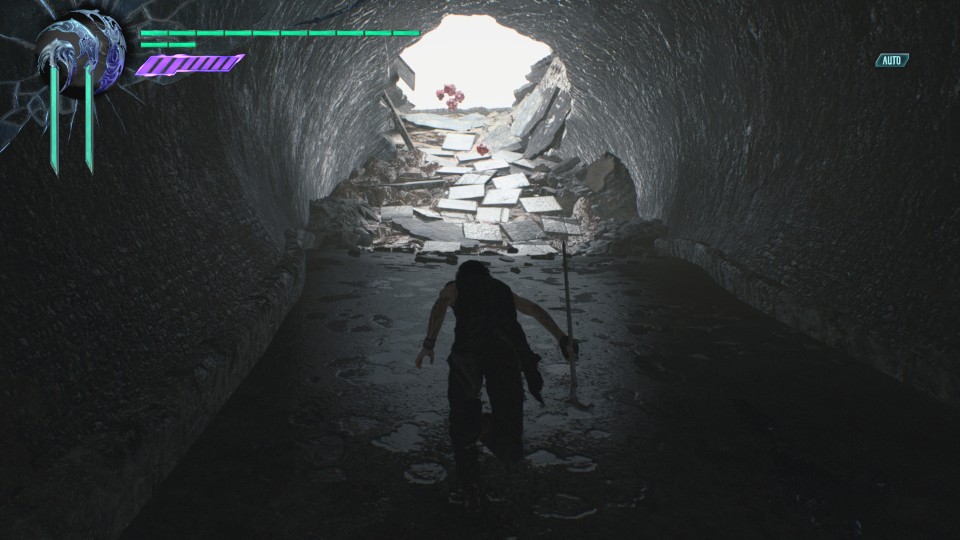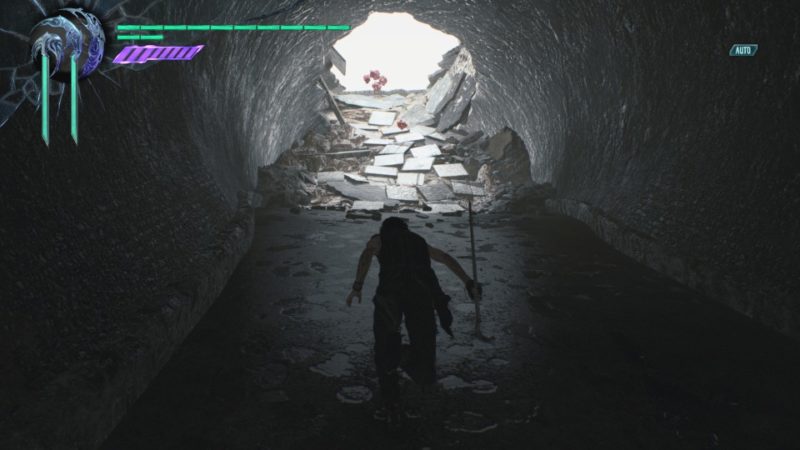 At the end of the area, you will find a red phone booth. Call Nico if you need to buy / restock anything before the final boss.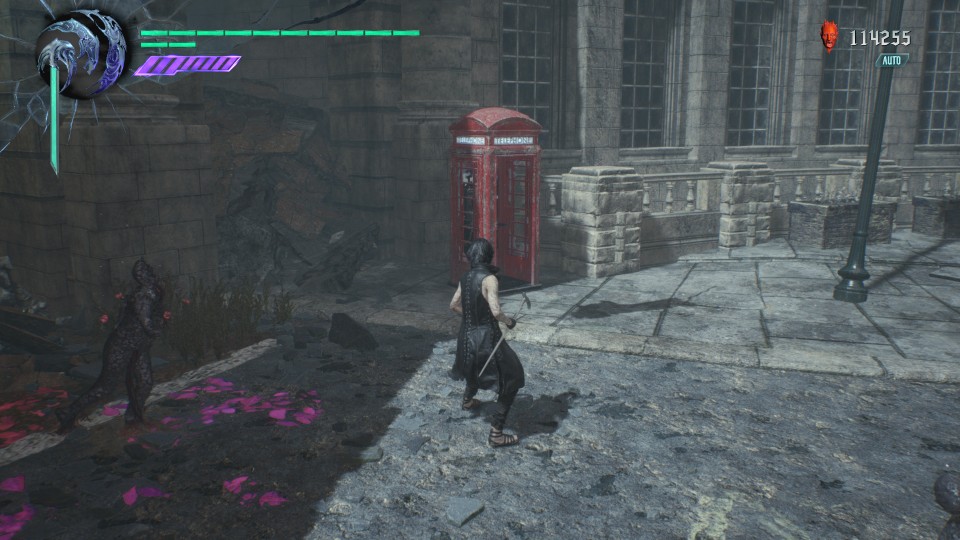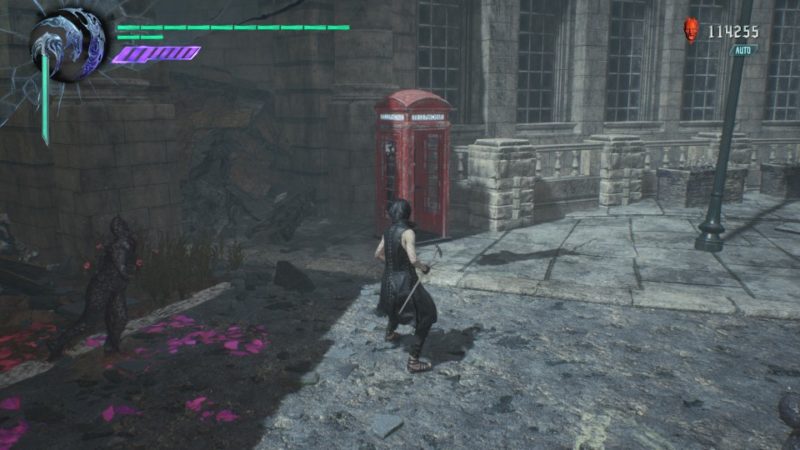 As you proceed to the next area, a cutscene will load. You will see an Elder Geryon Knight talking to a Succubus.
Apparently, they are looking for the Devil Sword Sparda.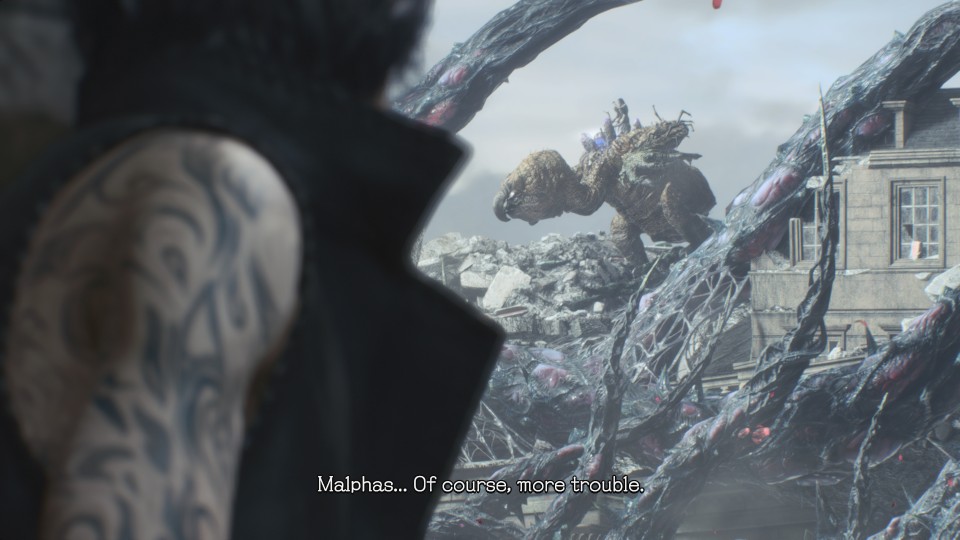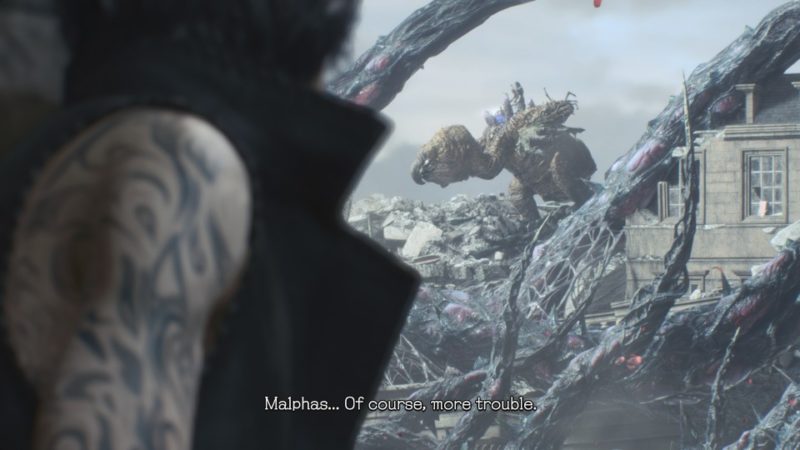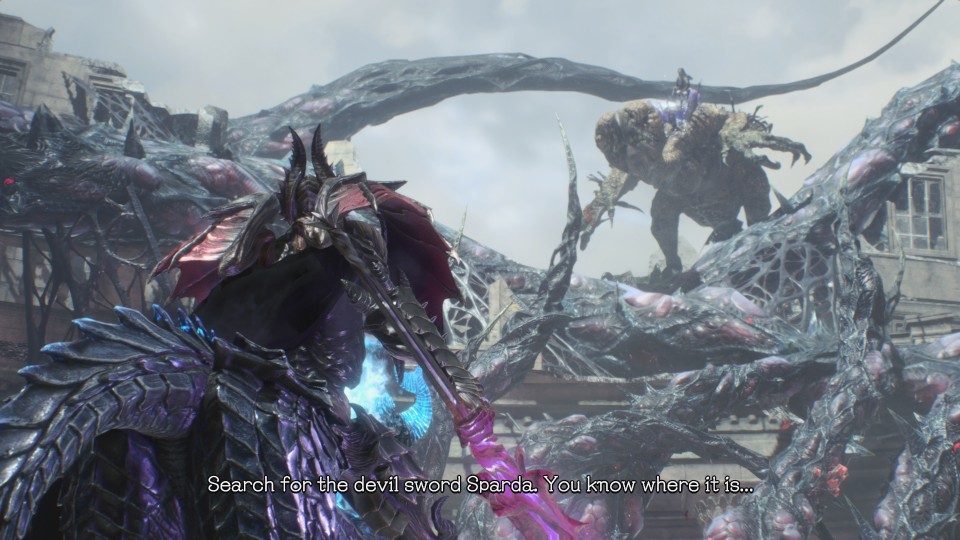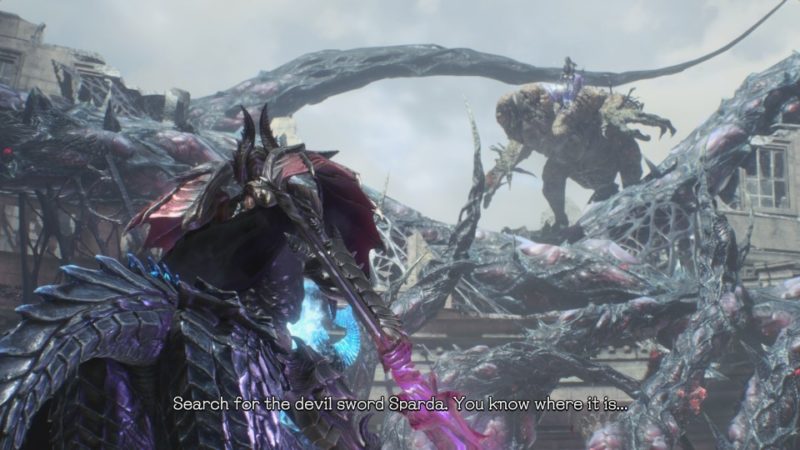 Defeat the Elder Geryon Knight
After the Succubus leaves, V will show up and battle with the Elder Geryon Knight.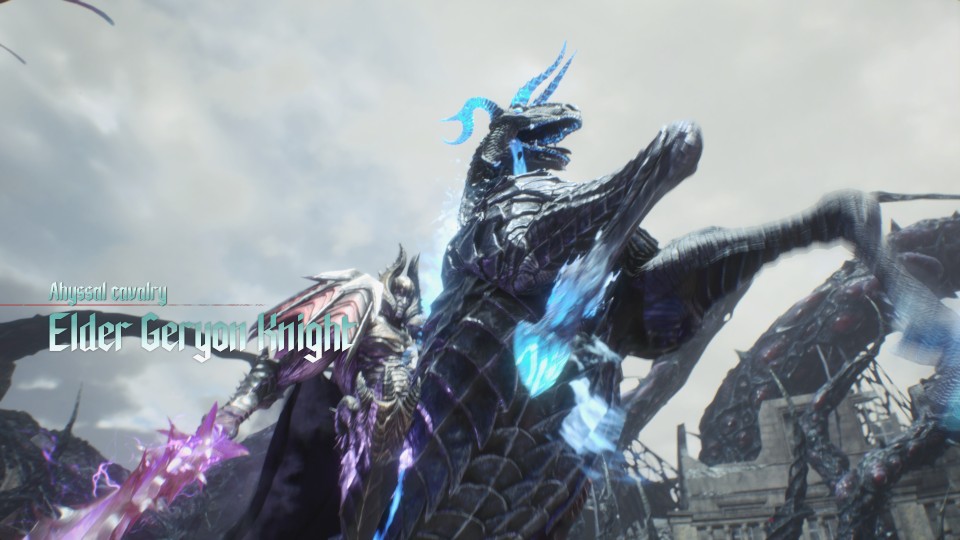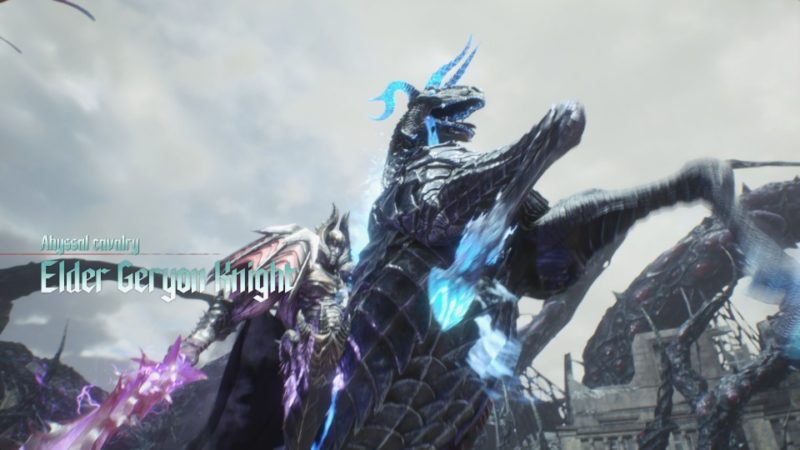 The fight isn't too difficult. Just know when to avoid his attacks. He will charge towards you with the horse, so just glide away.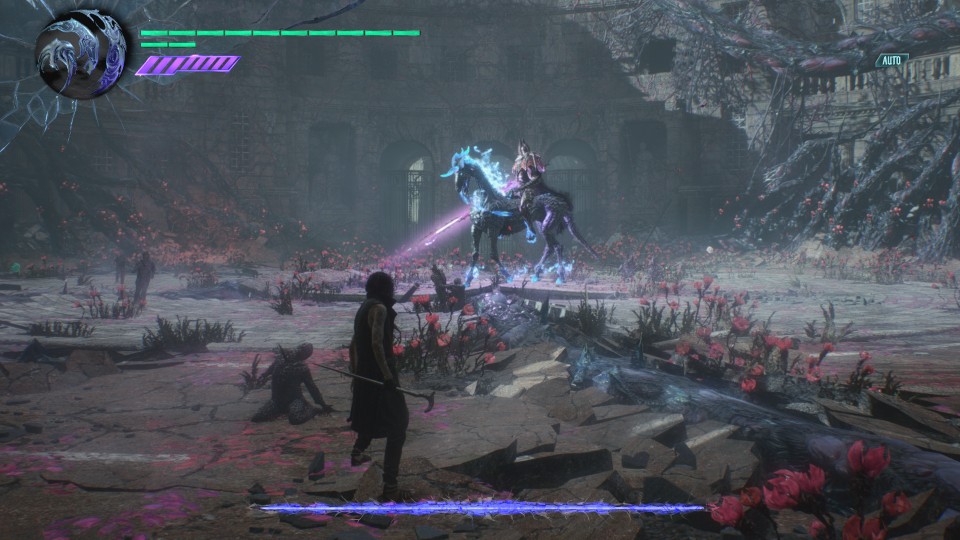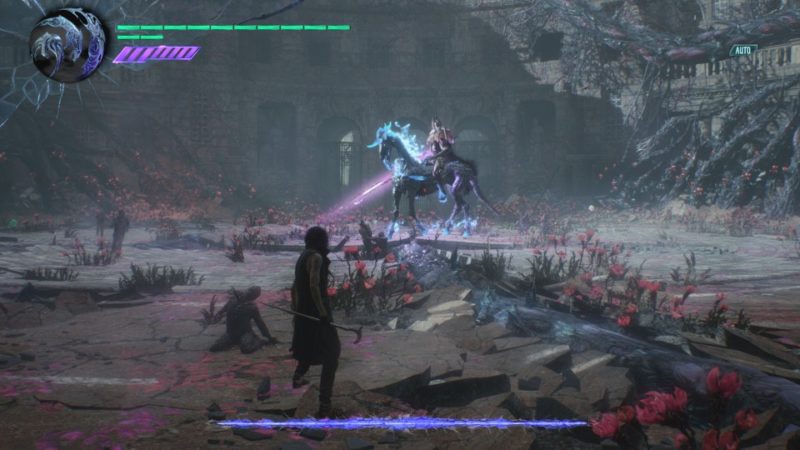 Summon all of your pets to bring this demon down. This Geryon Knight can also use energy beams. You can easily dodge the attacks.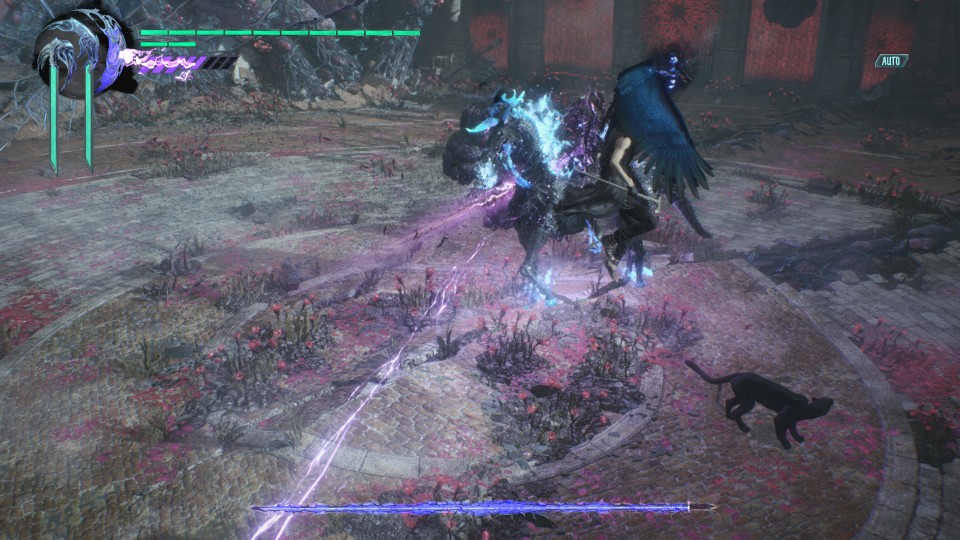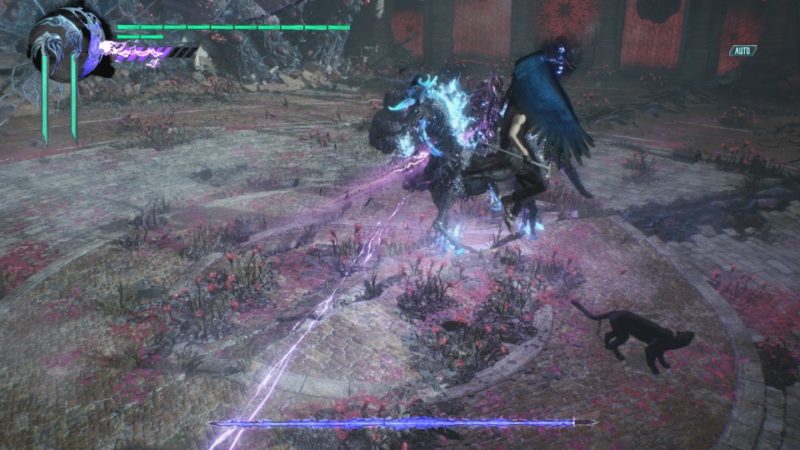 Another special attack by this boss is some sort of a time globe. If you get caught inside, it slows down time.
It is avoidable if you always keep away from its line of attack.
Just rinse and repeat using Nightmare, Griffon and Shadow to kill the boss.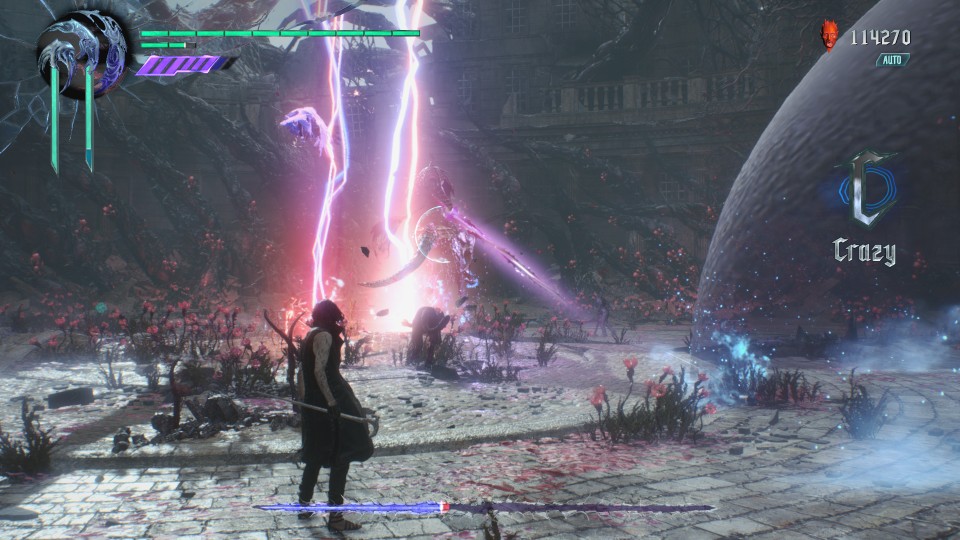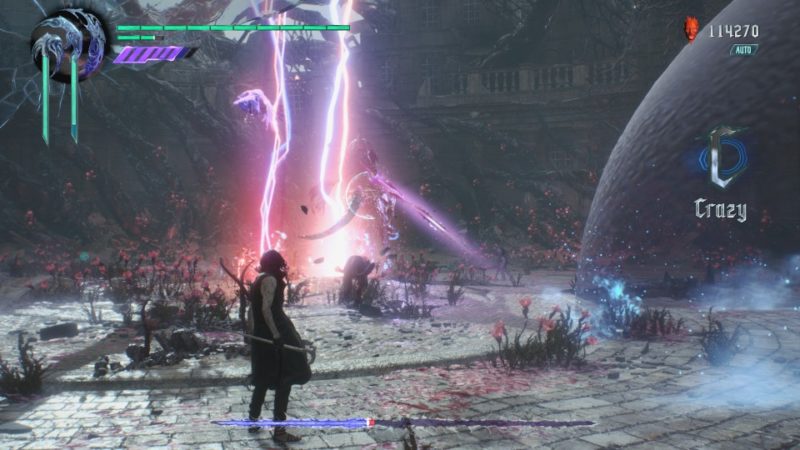 And that's pretty much it for Mission 5 of DMC 5.
---
Related articles:
Mission 7 (United Front) Walkthrough – Devil May Cry 5
Devil May Cry 5: Mission 6 (Steel Impact) Walkthrough
Devil May Cry 5: Mission 4 (V) Walkthrough
Mission 3 (Flying Hunter) Walkthrough – DMC 5
Devil May Cry 5: Mission 2 (Qliphoth) Walkthrough