Mission 4 of Devil May Cry 5 has everything to do with the newest character "V".
He is still pretty mysterious at this moment and uses his three beasts to defeat enemies.
Here's a walkthrough of Mission 4 (V) in DMC 5.
Story
After Nero defeats Artemis, V has his own journey of battling demons.
This mission is mainly on familiarizing with V's abilities and how he functions in the game.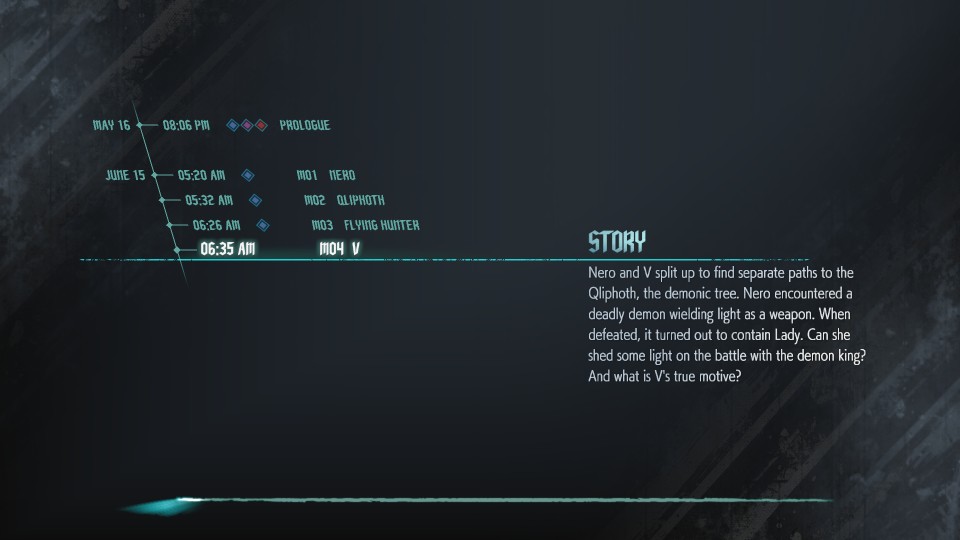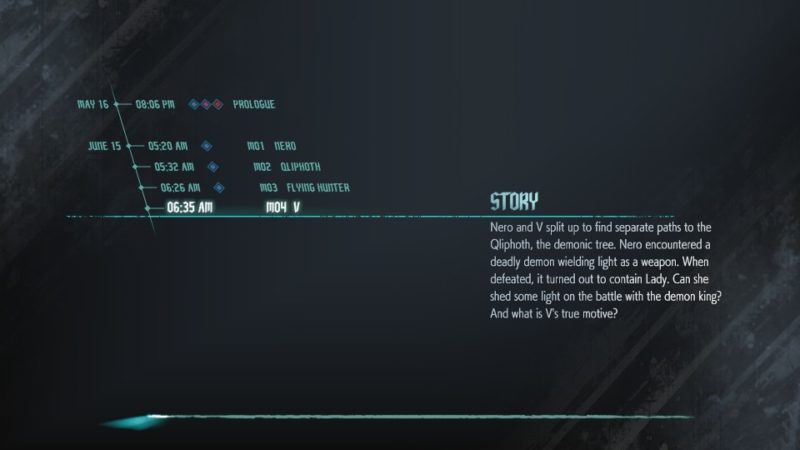 Defeat more demons
You will be using V this time and he uses beasts to attack. The only time you need to attack the enemy up close is to finish them off.
The demons won't die by themselves if V doesn't finish them.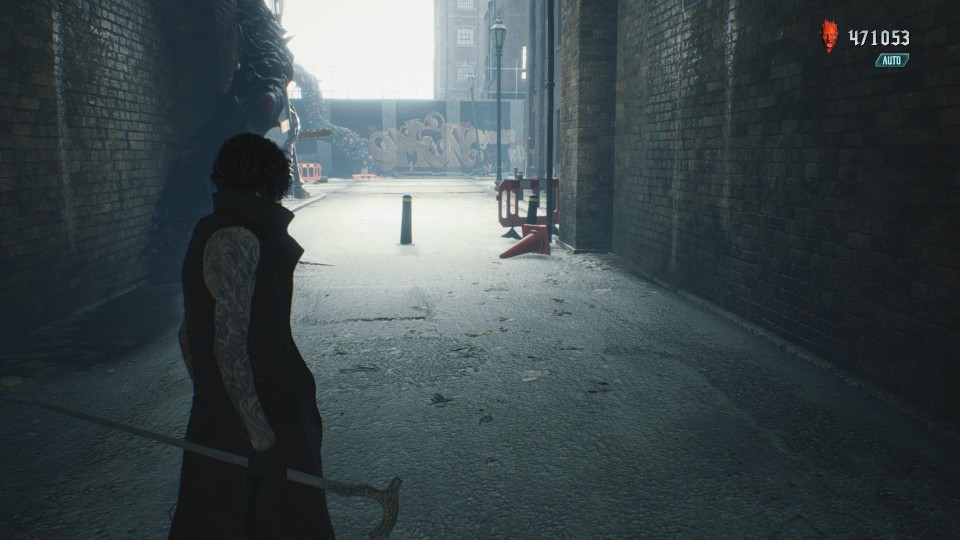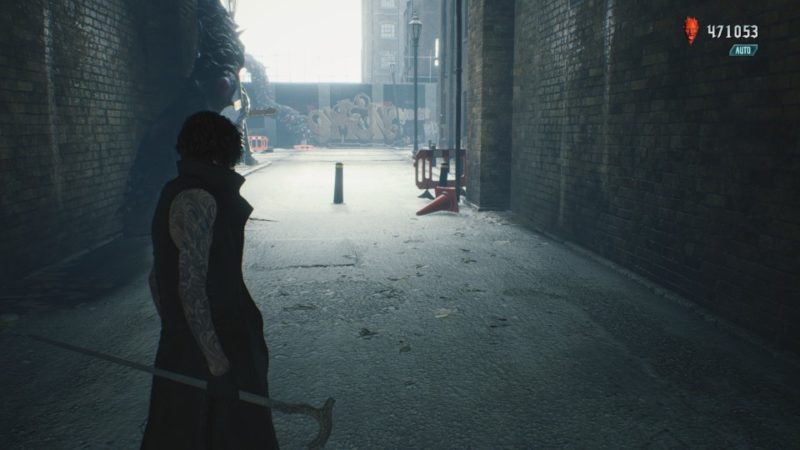 Some demons will spawn at the beginning. It's a great time to practice your skills. He has three demon pets or beasts, i.e. Griffon, Shadow and Nightmare.
Griffon is the bird that's always with him. Shadow is like a jaguar / leopard and Nightmare is a type of golem that only appears when V has enough Devil Trigger (or referred to as DT Gauge).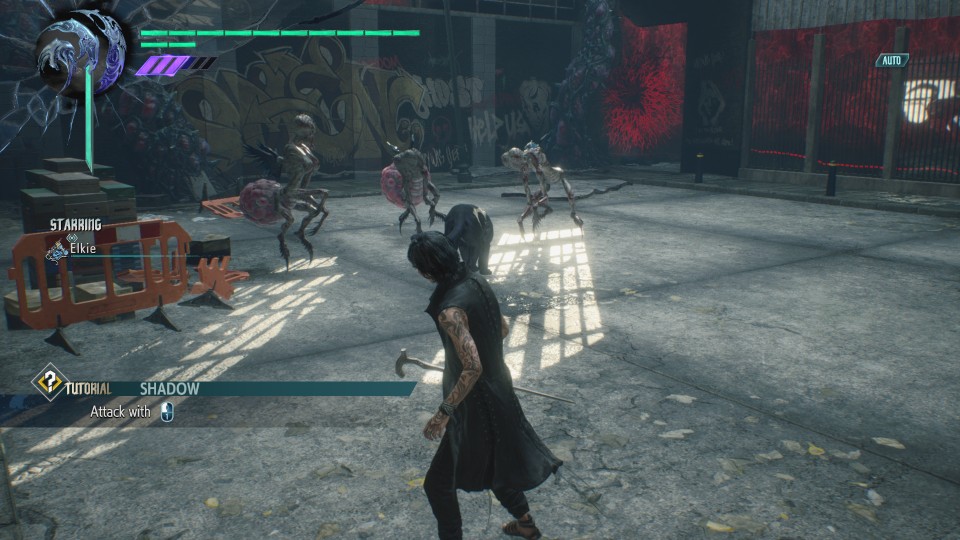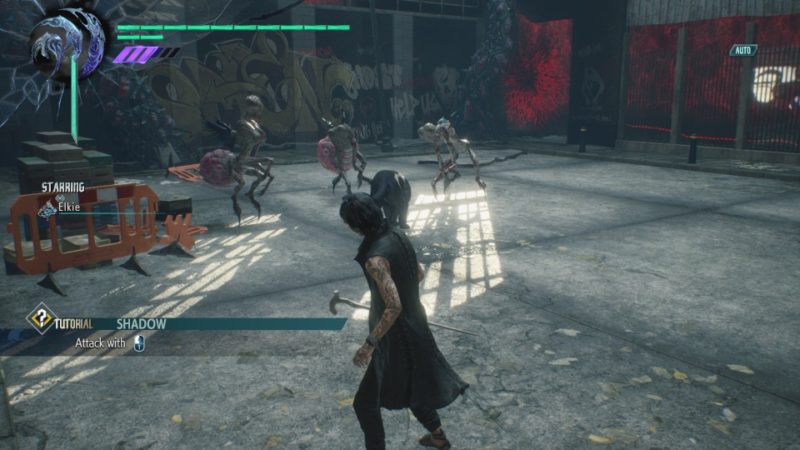 Once they're dead, keep going forward.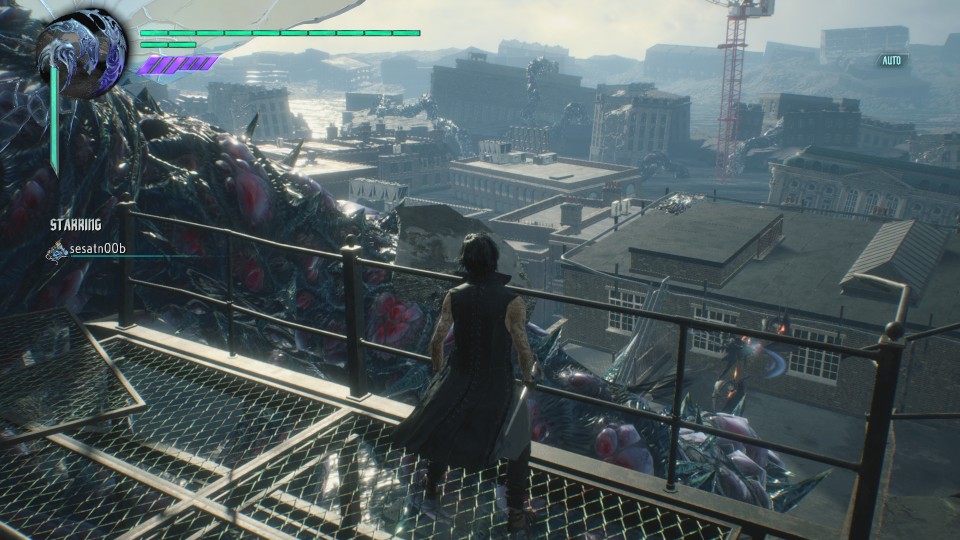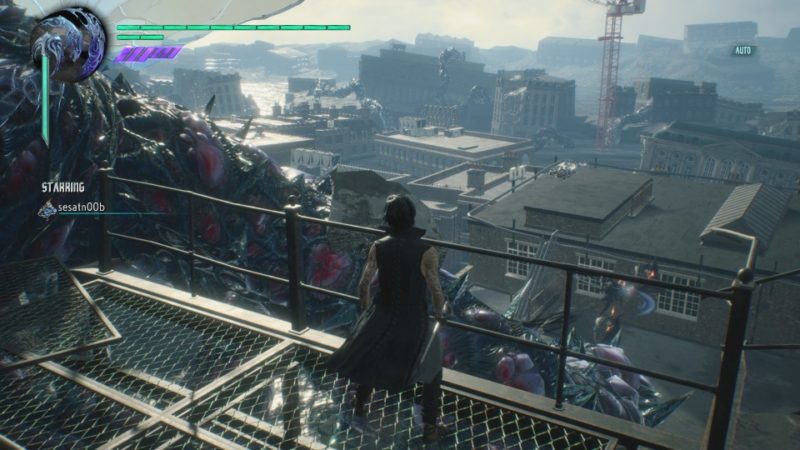 There'll be more demons at the train tracks.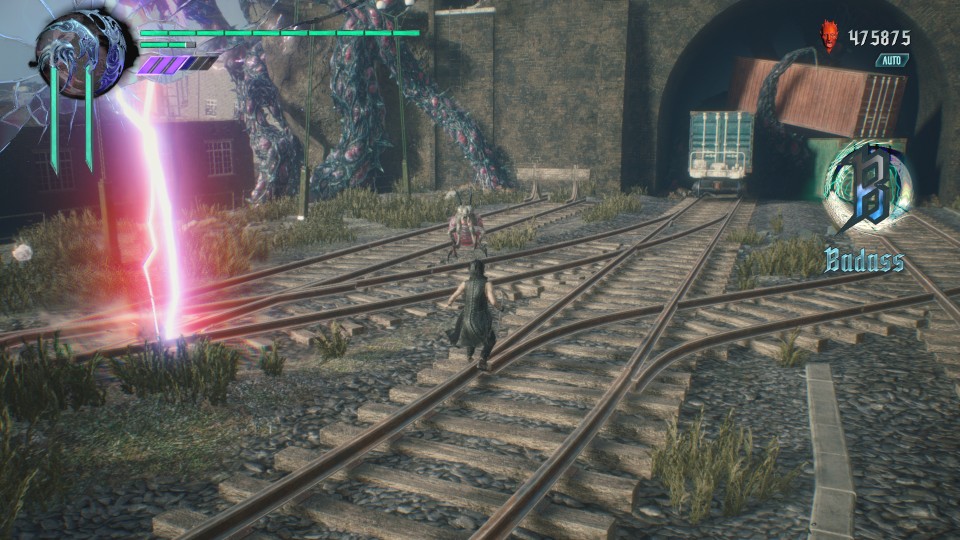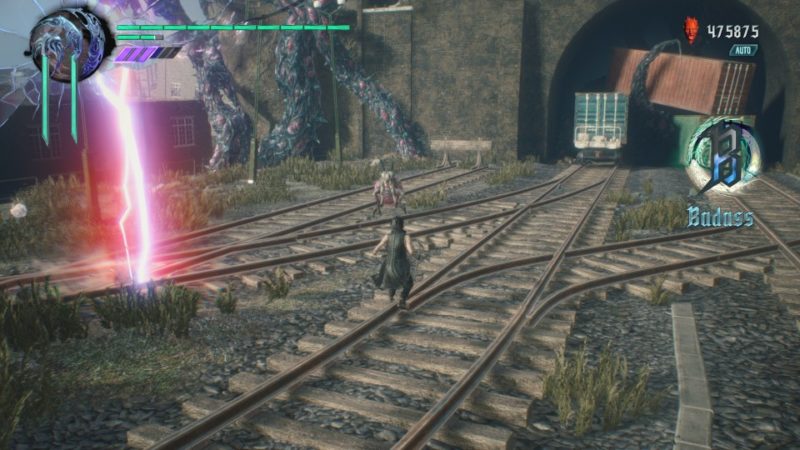 After killing them, you can find some red orbs at the containers. Keep jumping up and you'll find even more.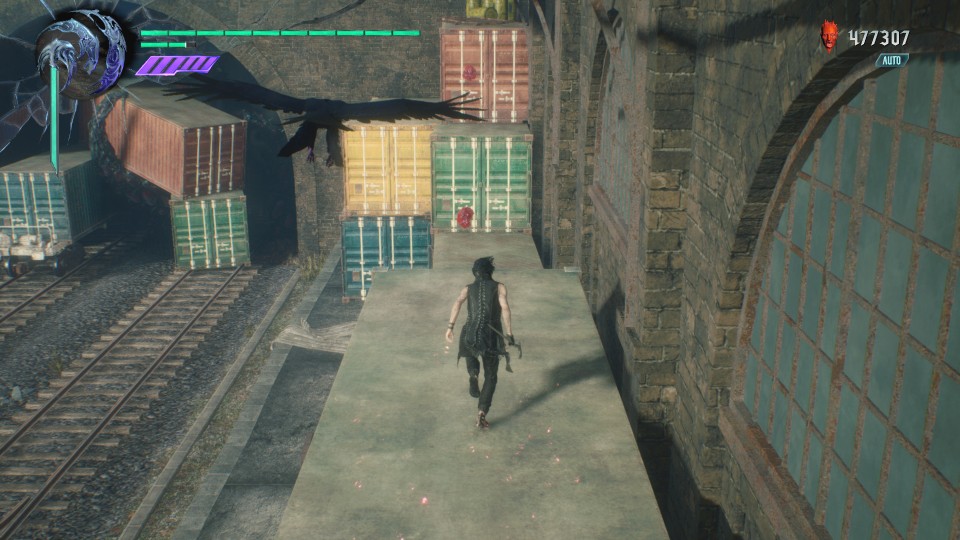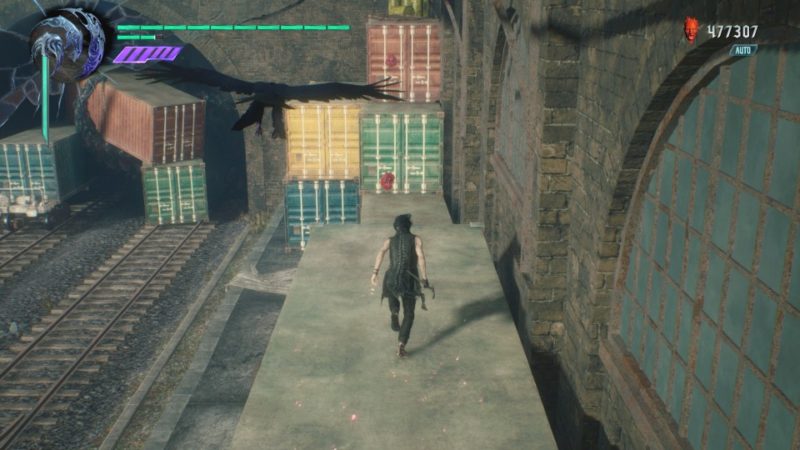 There's also a gold orb at the top. It revives you if you die.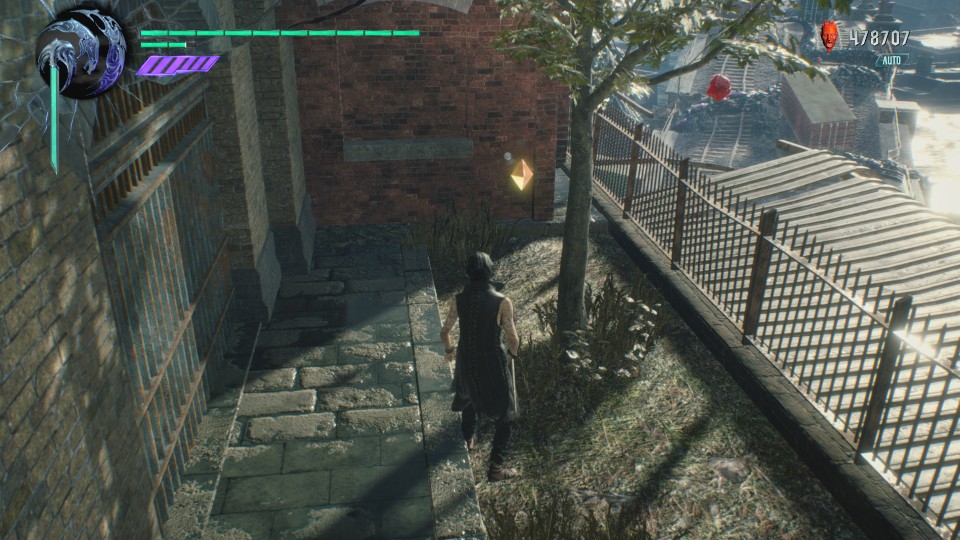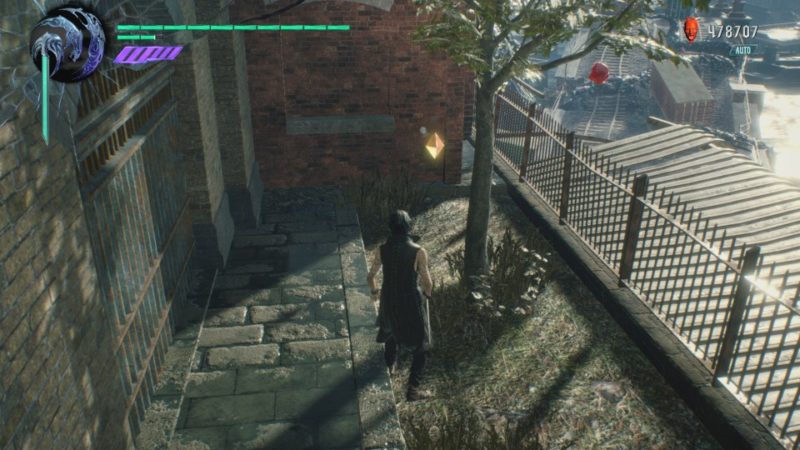 Go to the bridge
Get to the bridge. If you destroy the red blobs, the Qliphoth roots will die and the bridge will collapse in a cutscene.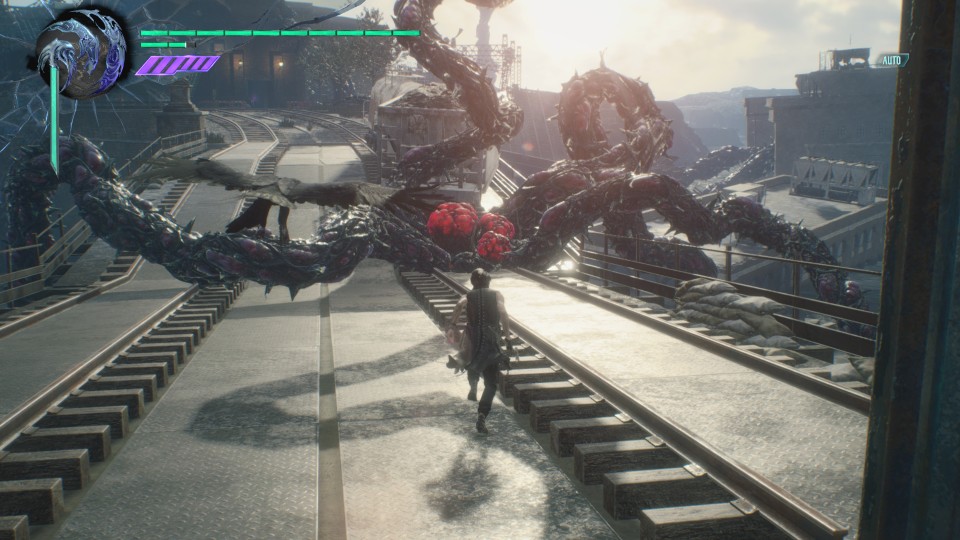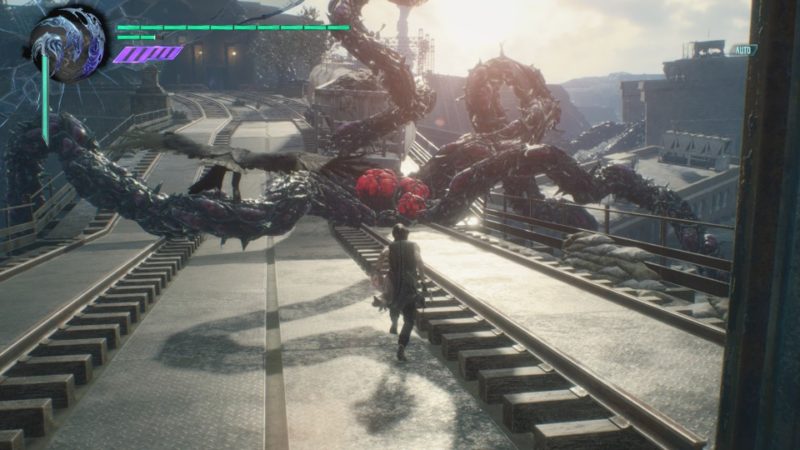 Continue forward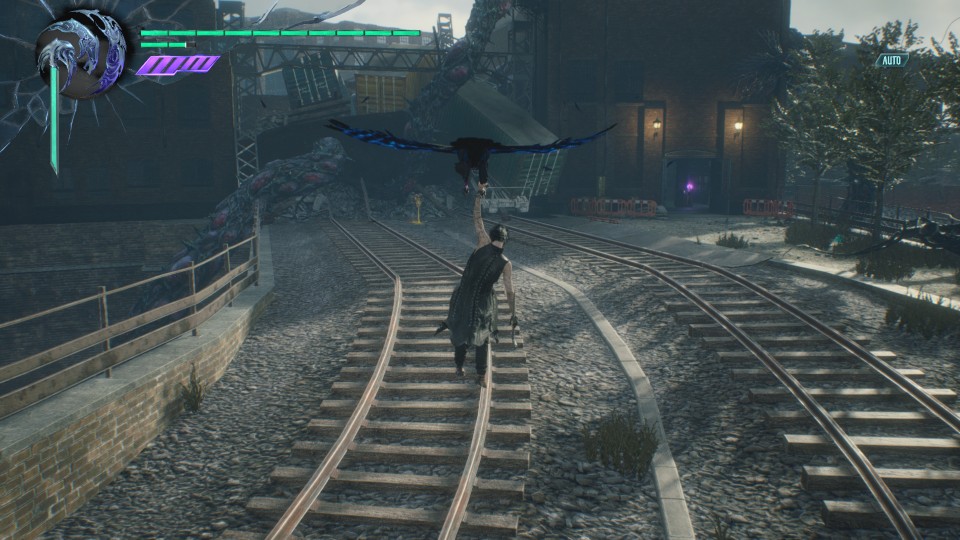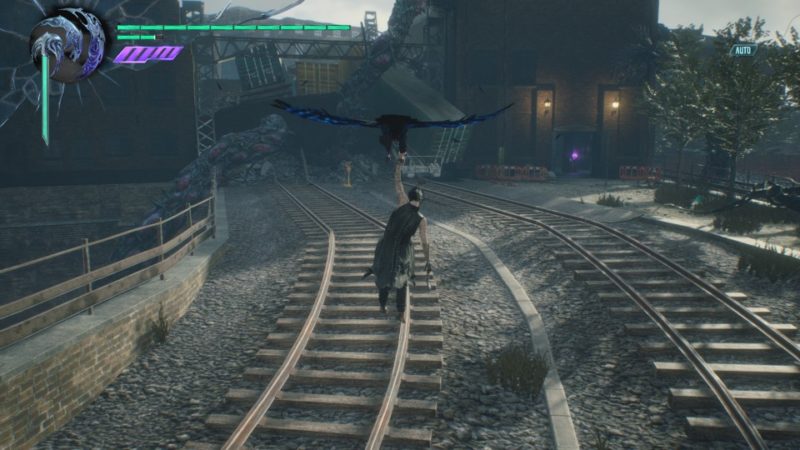 Keep going forward and you should find a Niddhog Hatchling here.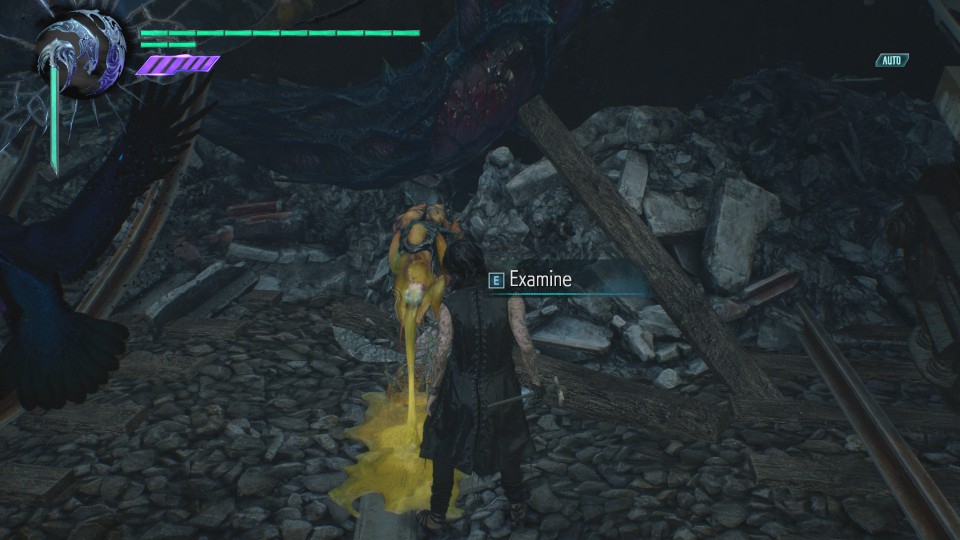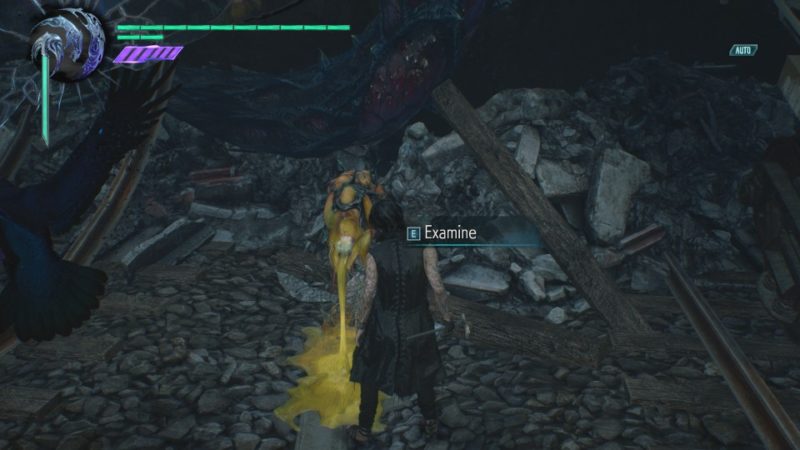 Now, get into the building.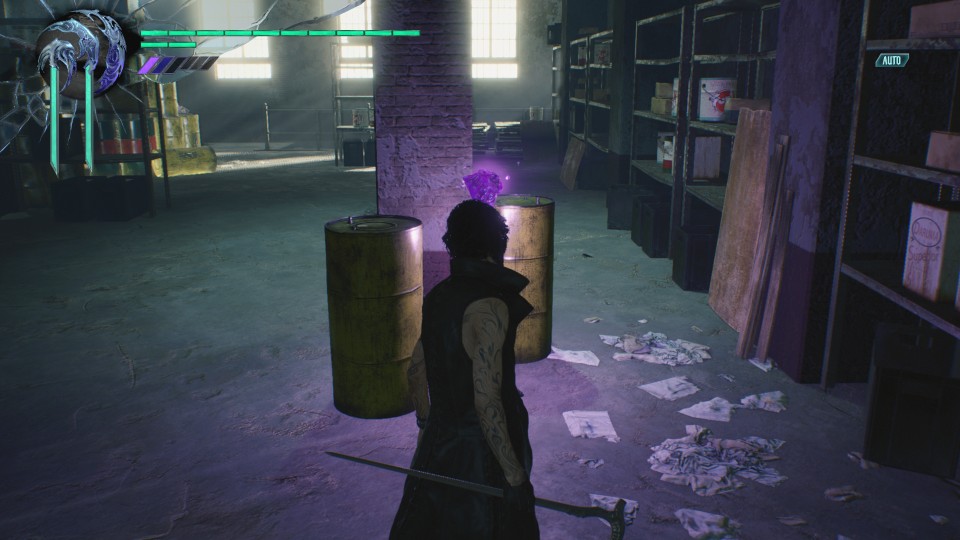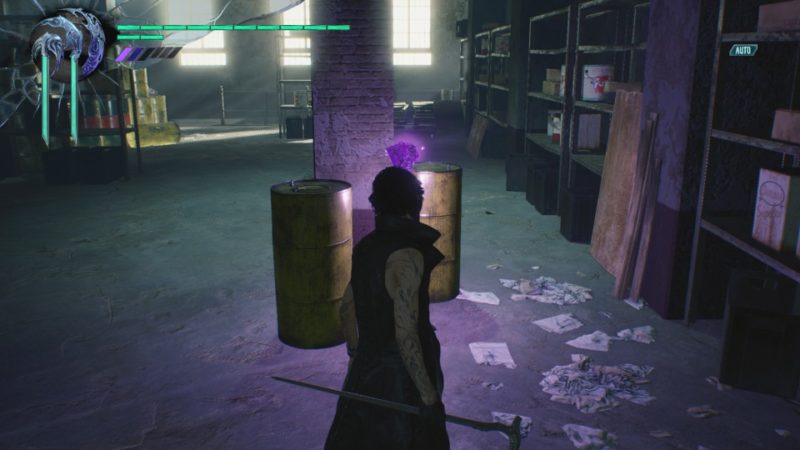 After going through both floors on the building and looting the items, get out of the building.
You will find yourself on a street with lots of graffiti.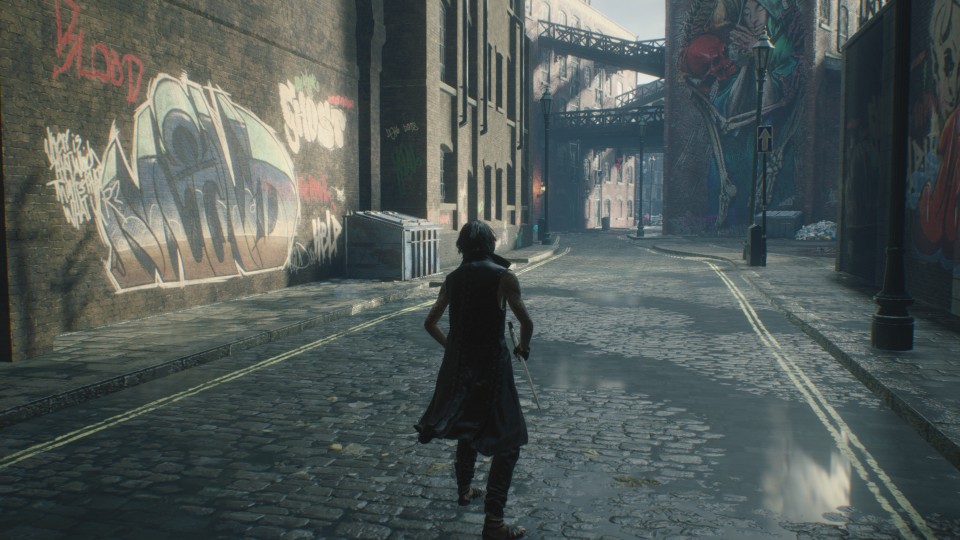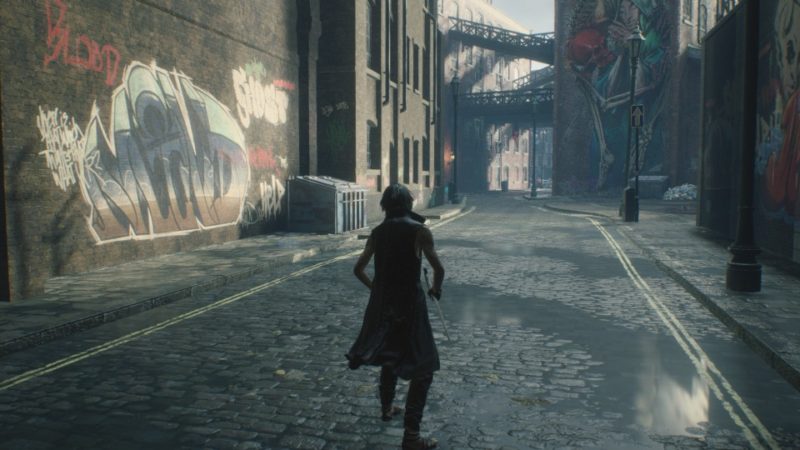 Open the pathway (optional)
You will come across a blocked pathway, and you can use your Niddhog Hatchling.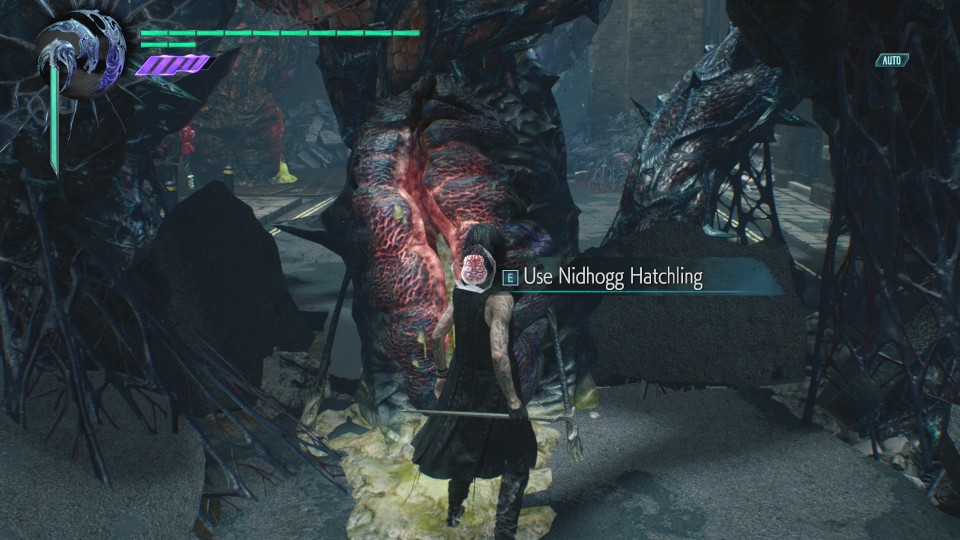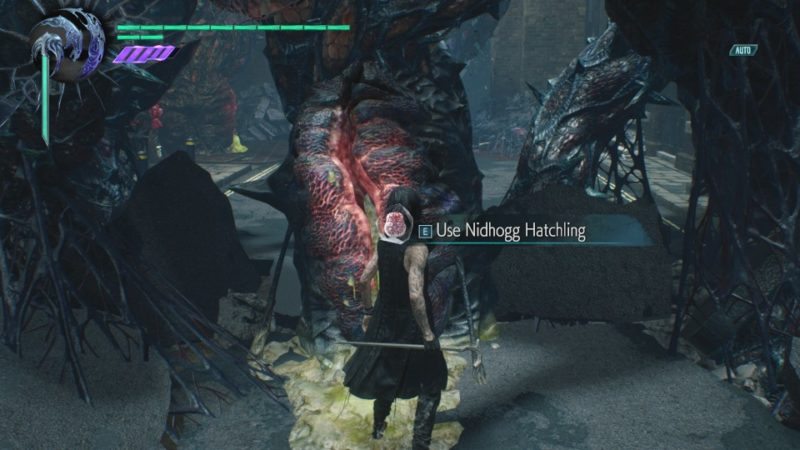 You should find some items inside.
There is another root blocking the pathway. If you have an extra Hatchling, you can open it.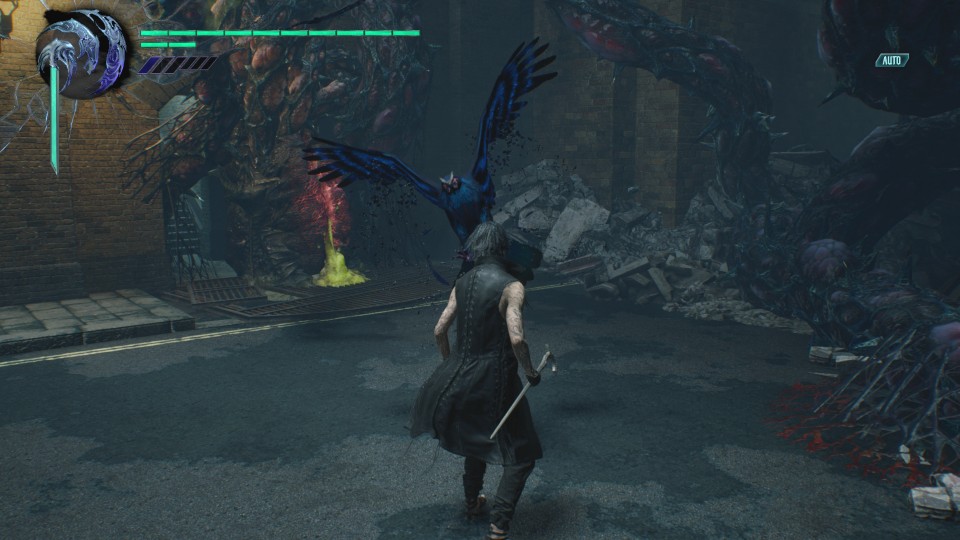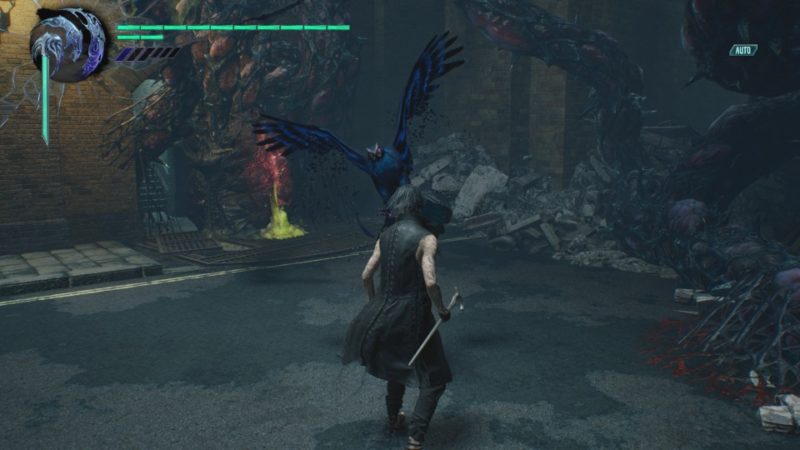 Continue your journey
Once you're done looting the items, get back on the right path.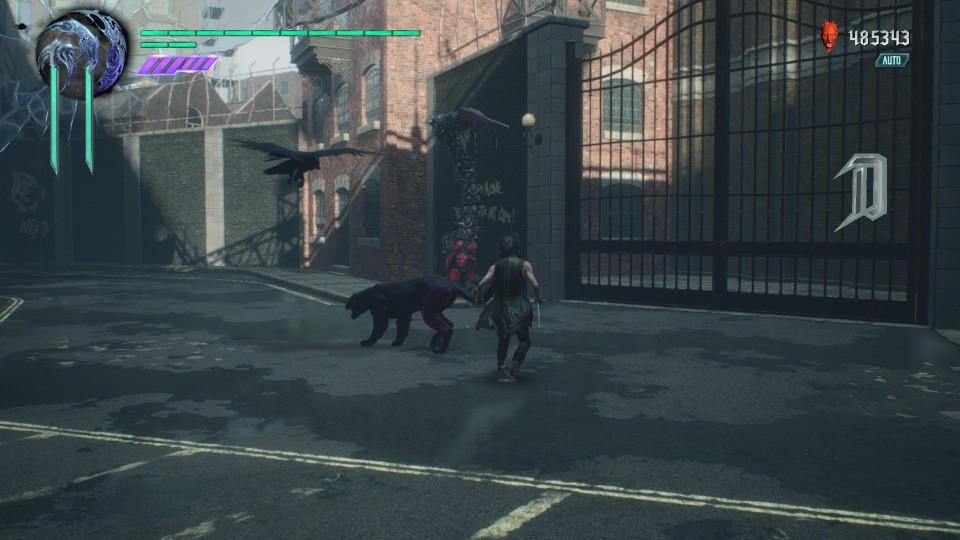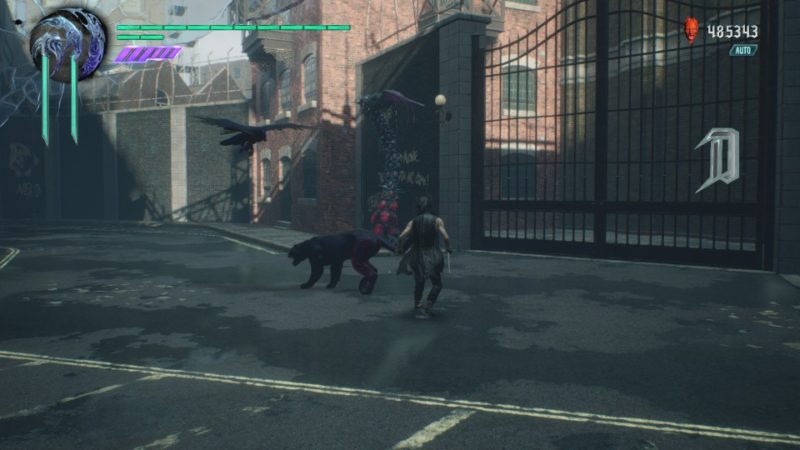 Keep going and you'll find even more demons here.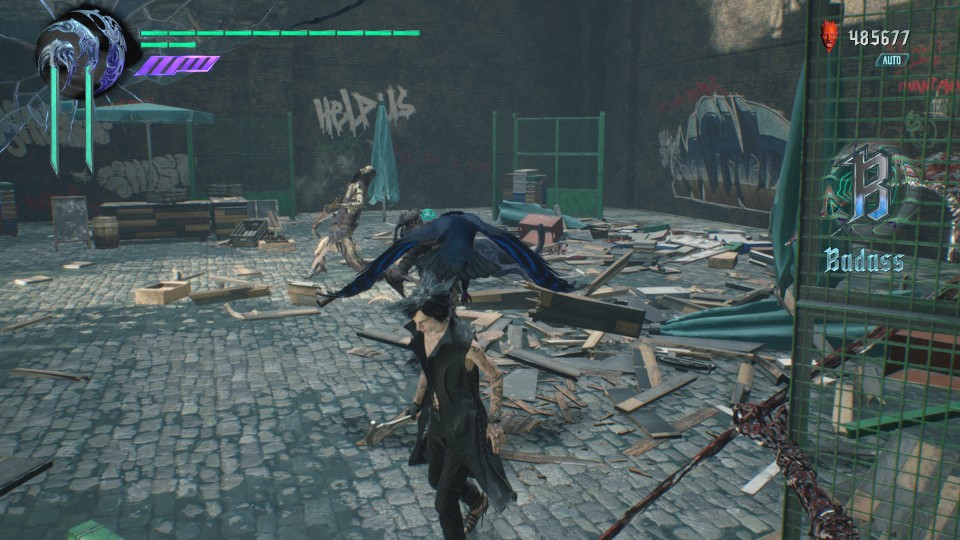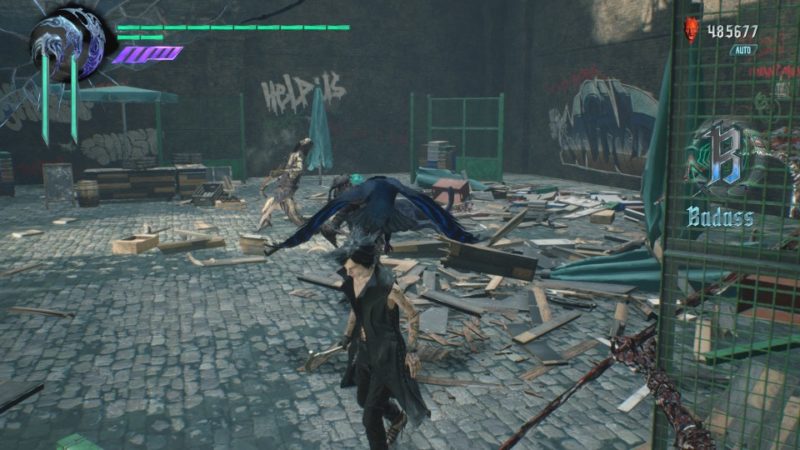 After defeating them, you should reach an area with a telephone booth.
Call Nico if you need to buy any items or supplies. Prepare for the final boss.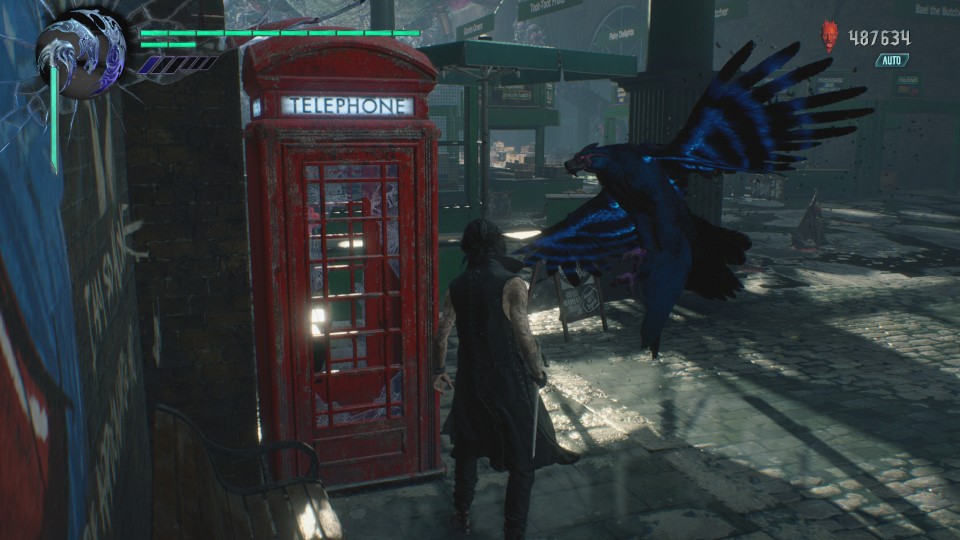 Defeat Nidhogg (boss)
After going through the marketplace, a cutscene will load and you will meet the boss of Mission 4, i.e. Niddhog.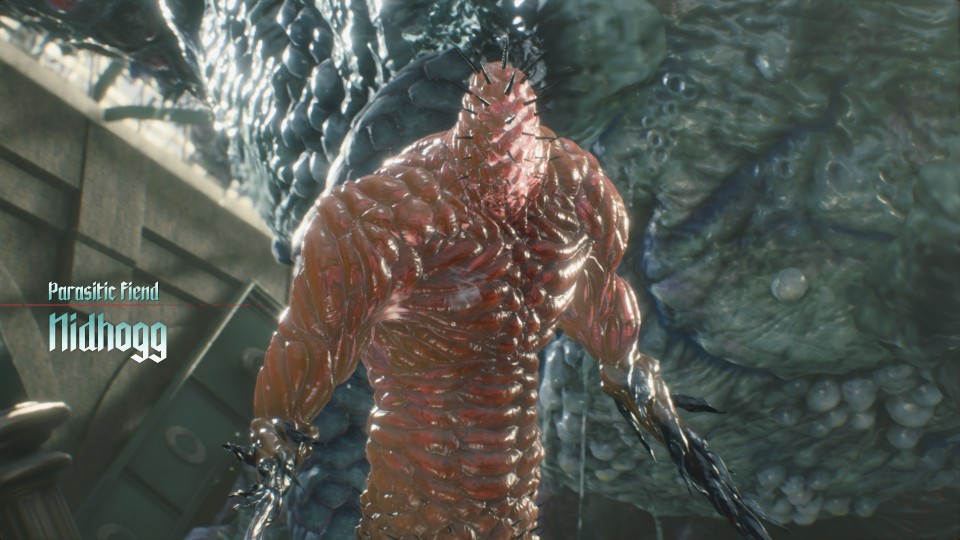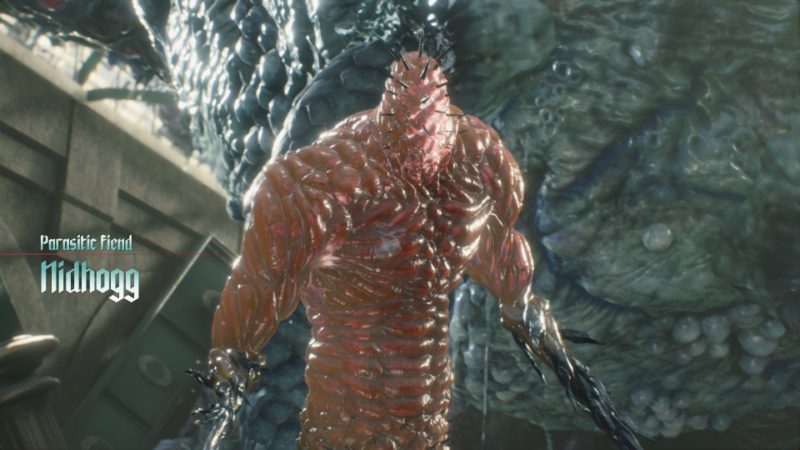 This fight isn't that hard compared to Artemis. V relies on his three demons and you can just use them to kill the boss.
When you have enough DT, summon Nightmare the golem.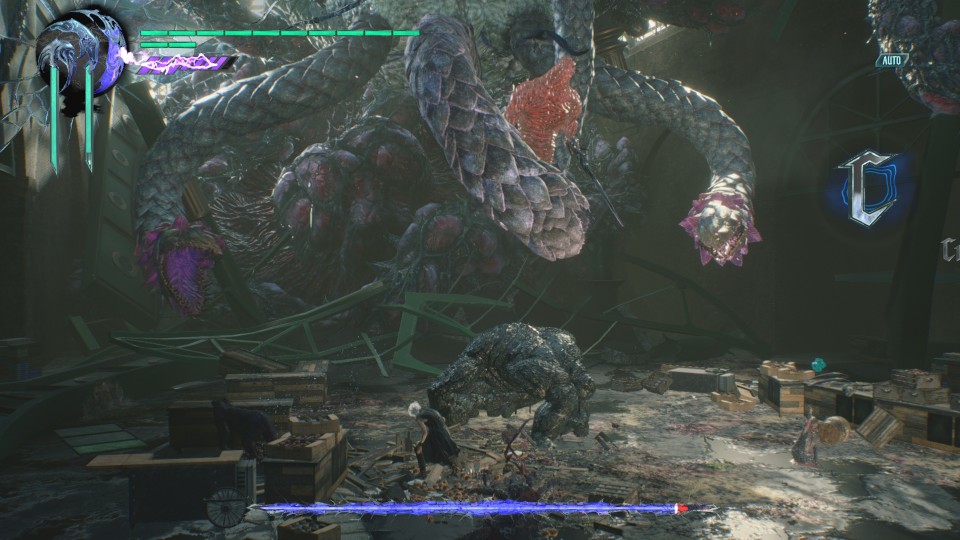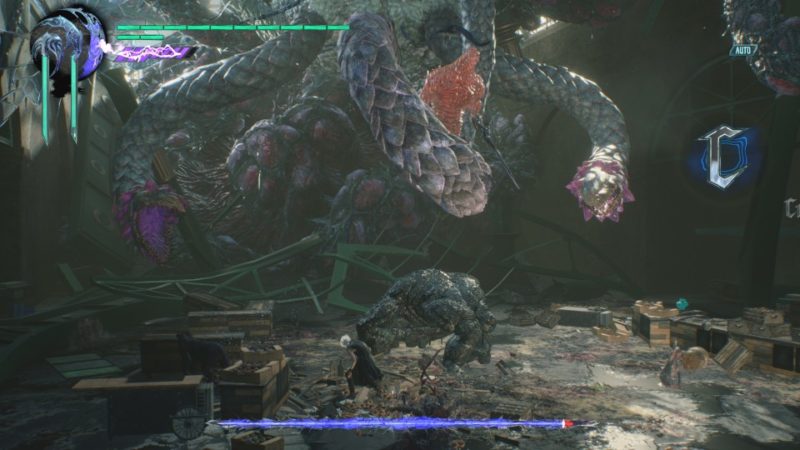 Do remember to finish off the tentacles when their HP has gone to zero. Otherwise, they'll revive.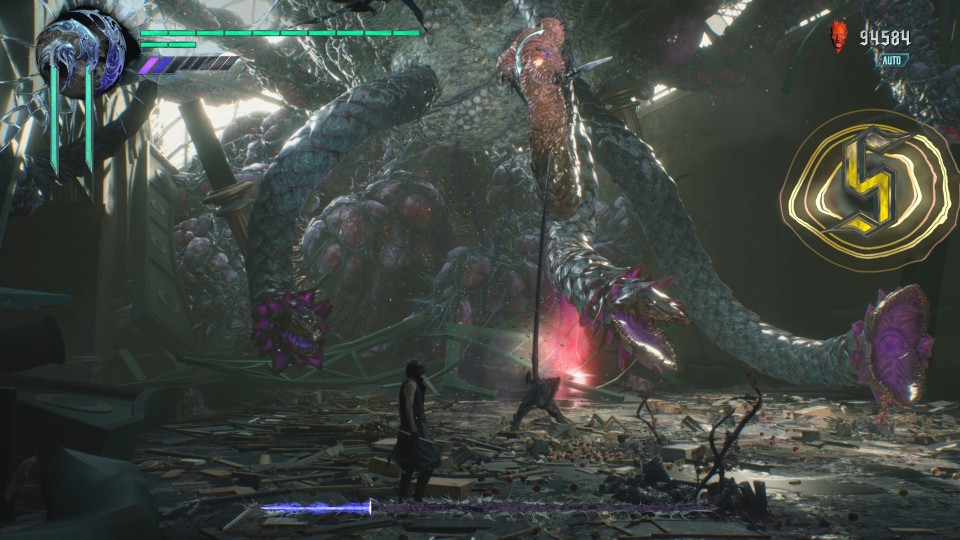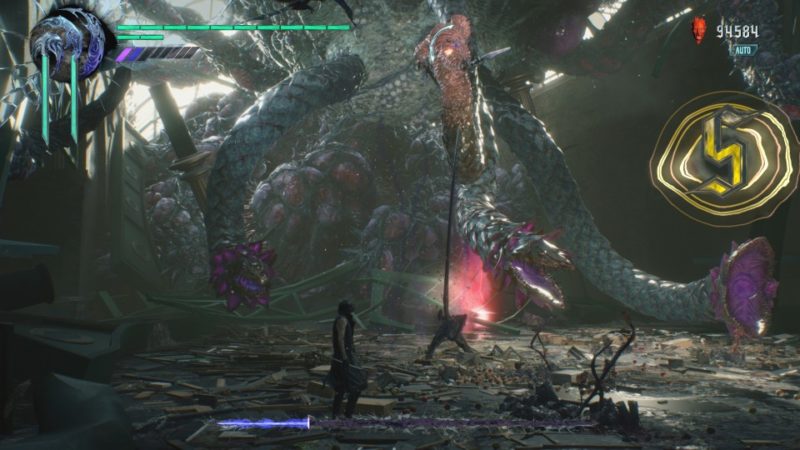 After the boss' HP goes to zero, finish him off.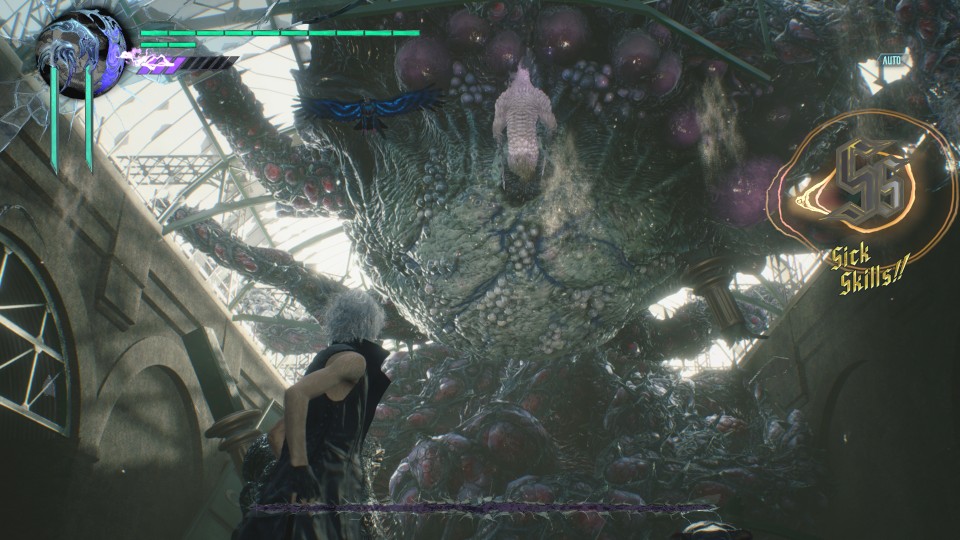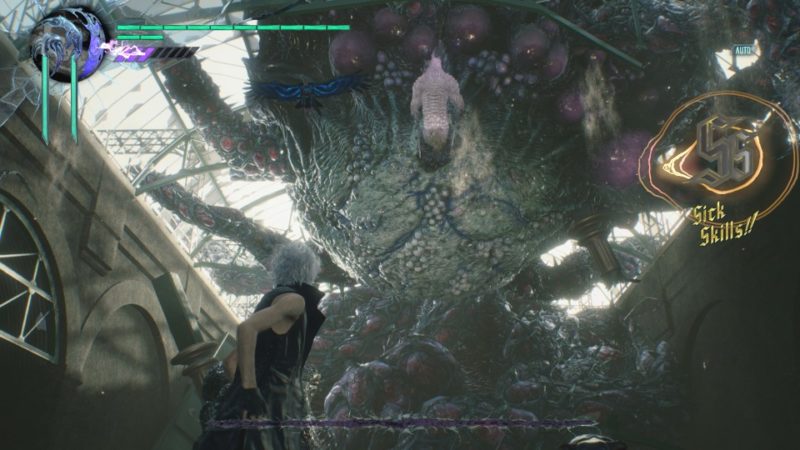 And that's it for Mission 4 of DMC 5. V will encounter an even stronger boss but he runs away during the cutscene.
---
Related articles:
Devil May Cry 5: Mission 7 (United Front) Walkthrough
Devil May Cry 5: Mission 5 (The Devil Sword Sparda) Walkthrough)
Mission 6 (Steel Impact) Walkthrough – DMC 5
Devil May Cry 5: Mission 3 (Flying Hunter) Walkthrough
Devil May Cry 5: Mission 2 (Qliphoth) Walkthrough