Mission 3 in Devil May Cry 5 is Flying Hunter and it involves plenty of flying demons.
Your task is to continue on your journey to defeat more demons and get stronger.
Here's a walkthrough of Mission 3 (Flying Hunter) in DMC 5.
Story
After finding out that the only way to save the city is by attacking Qliphoth at its roots, Nero and V continue their journey.
For the time being, they're clearing up the city separately as it's faster that way.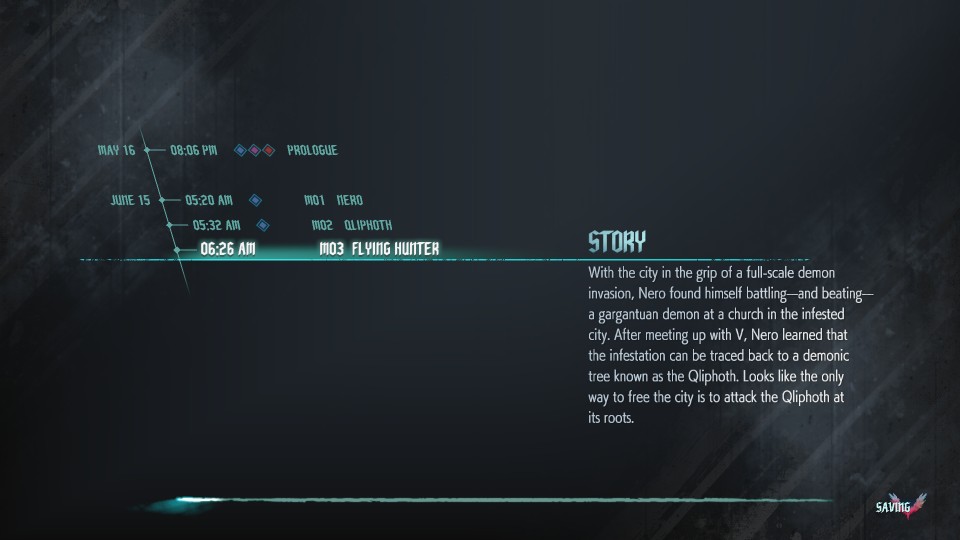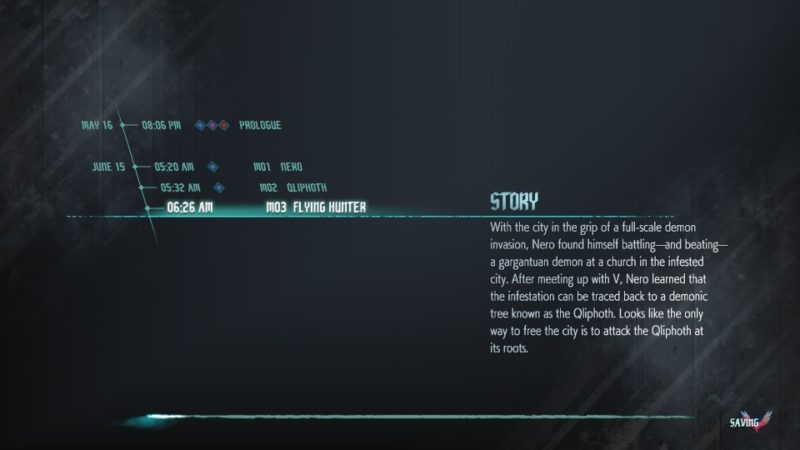 Nero will spawn at a rooftop.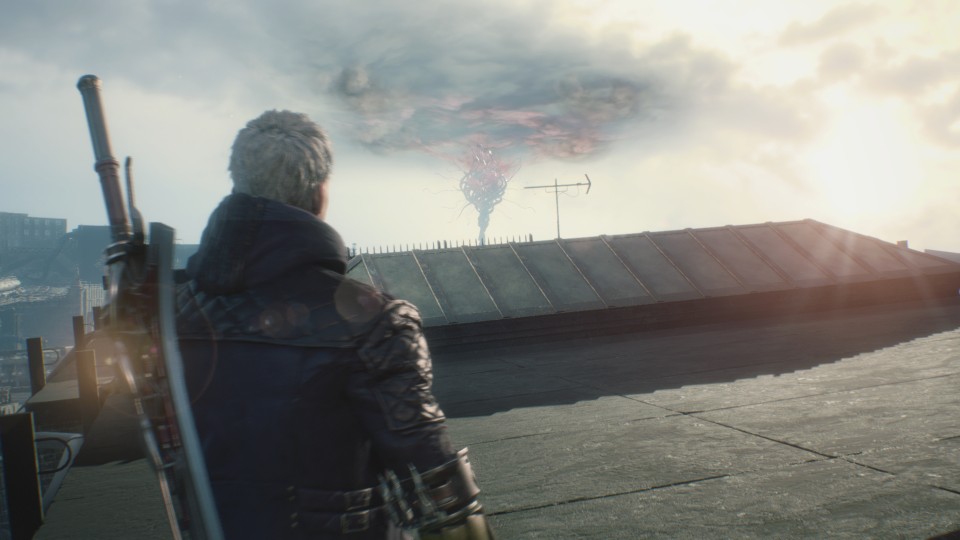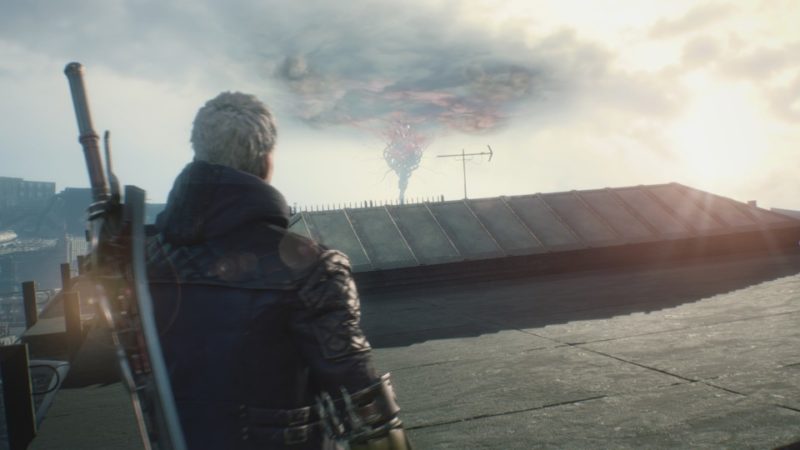 Kill the demons
After spawning, you'll meet demons soon enough. They are flying creatures this time. Try using your gun more often, or you can just wire bound them.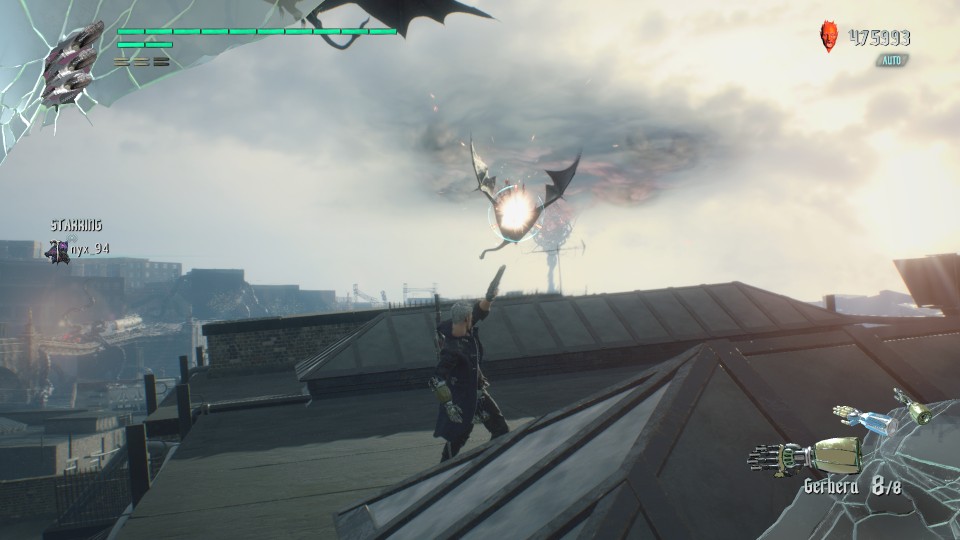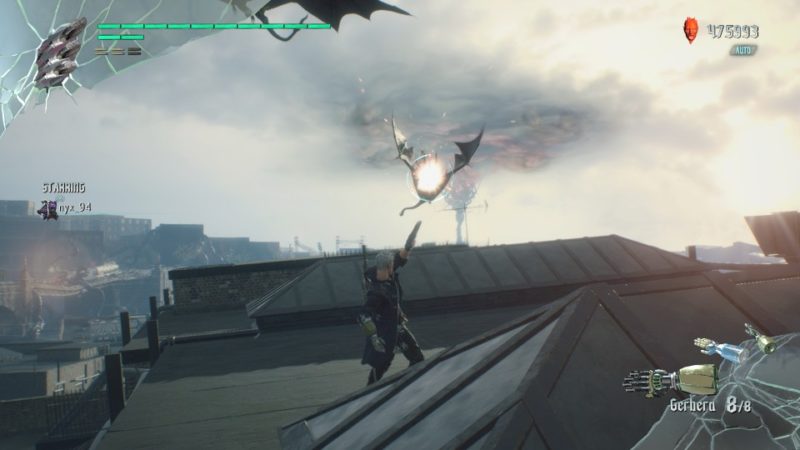 Grim Grip
You will be taught how to jump from one place to another if you see these portals.
Stand on it and the fire changes to blue. When it does, use grim grip to get to the other rooftop (swinging using the floating targets).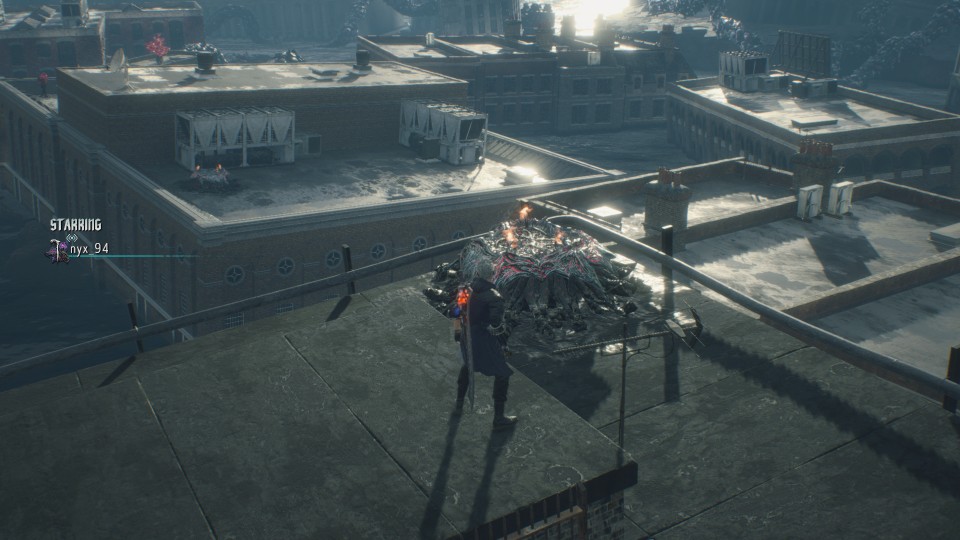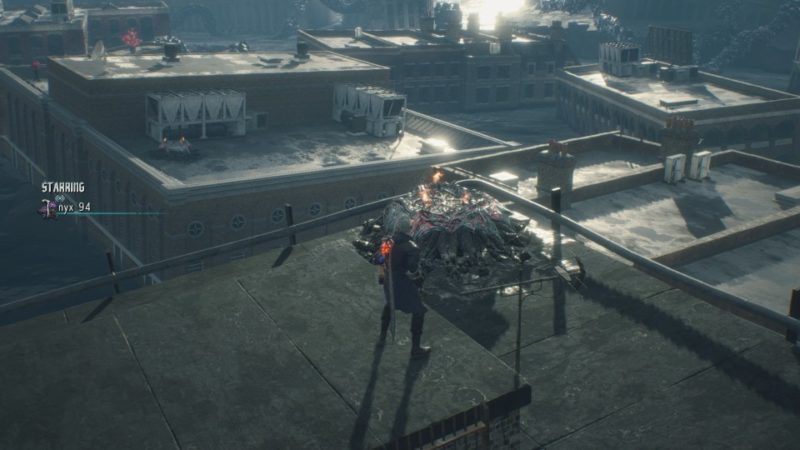 Look around each rooftop for fragments or other items.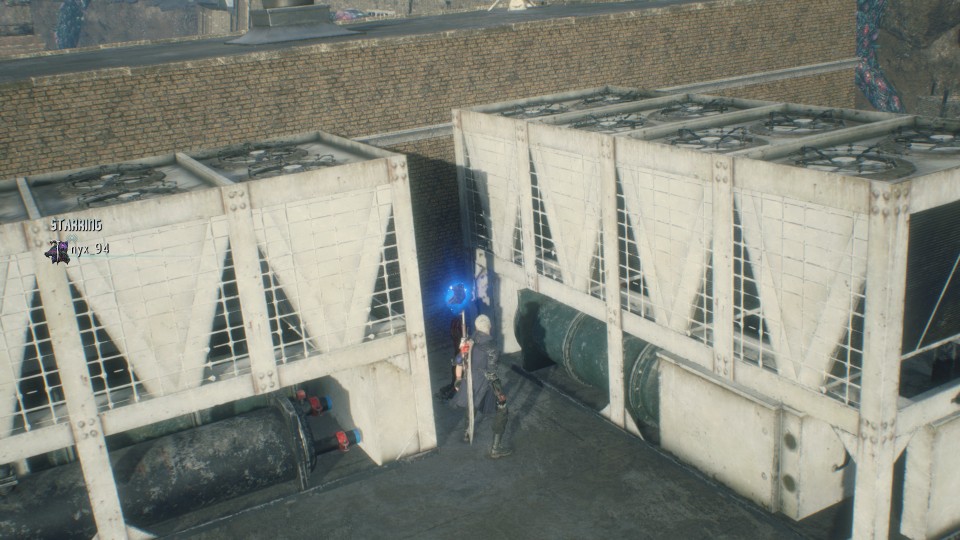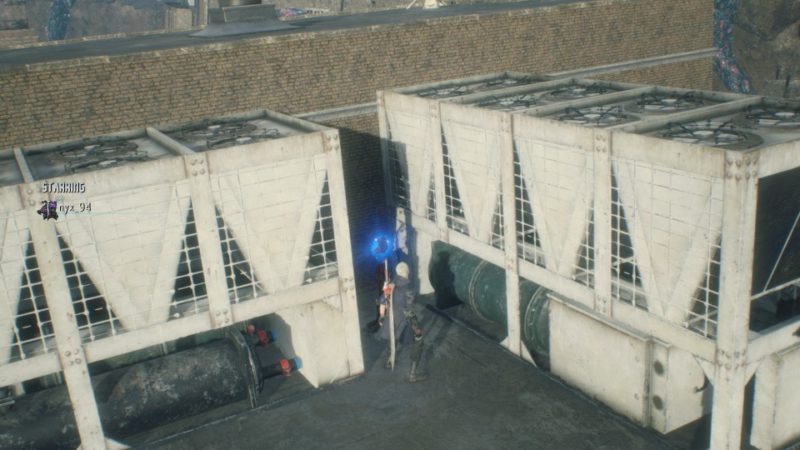 You will probably meet demons on most rooftops. Once they're dead, keep going forward using the portals and grim grip.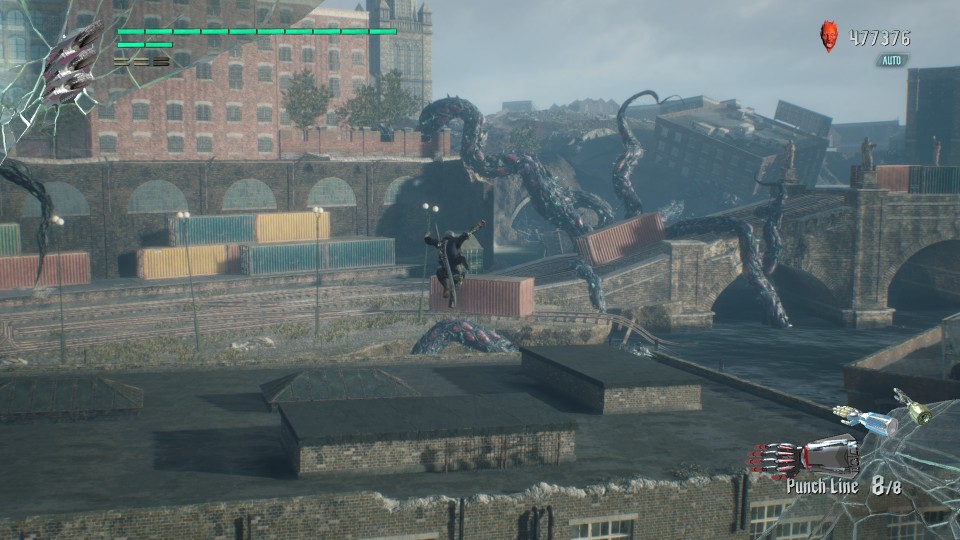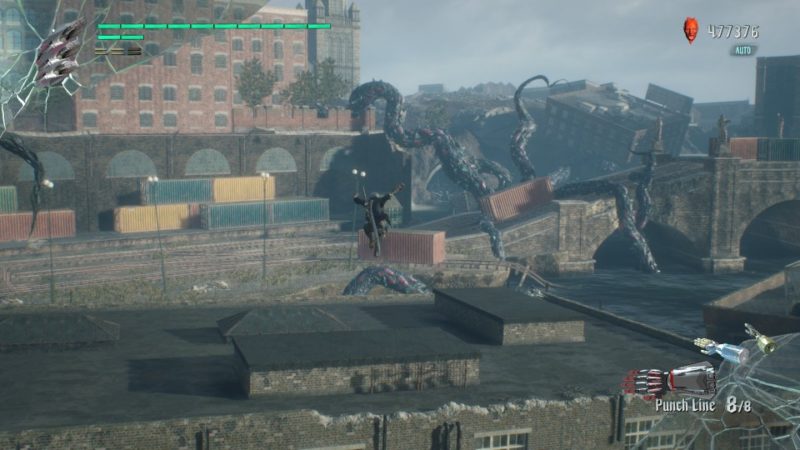 Kill the demons and keep progressing further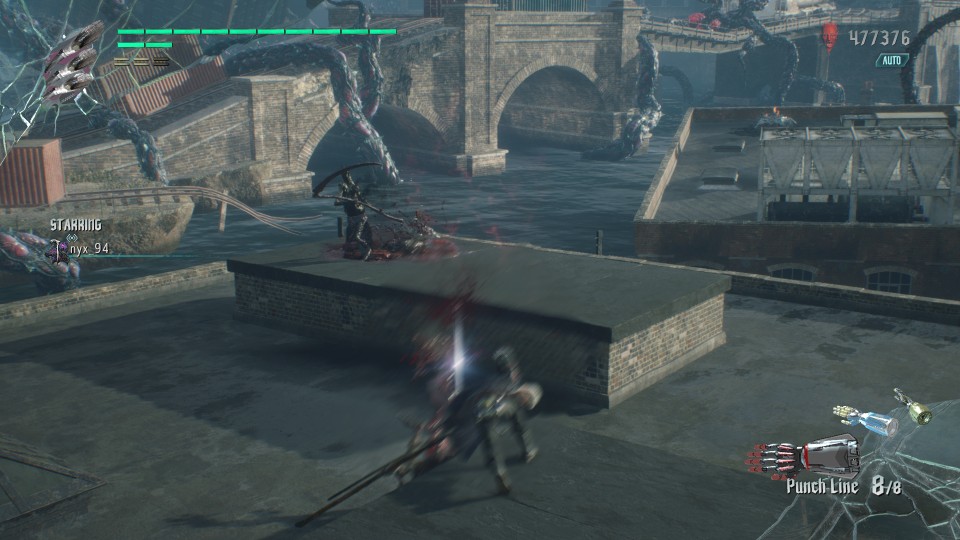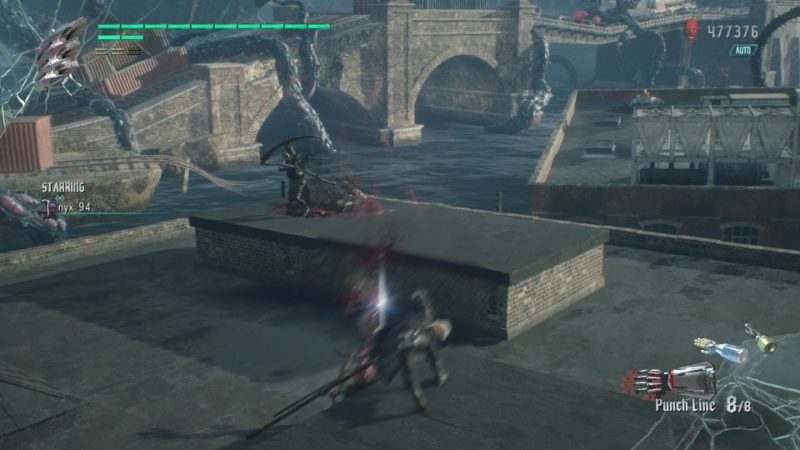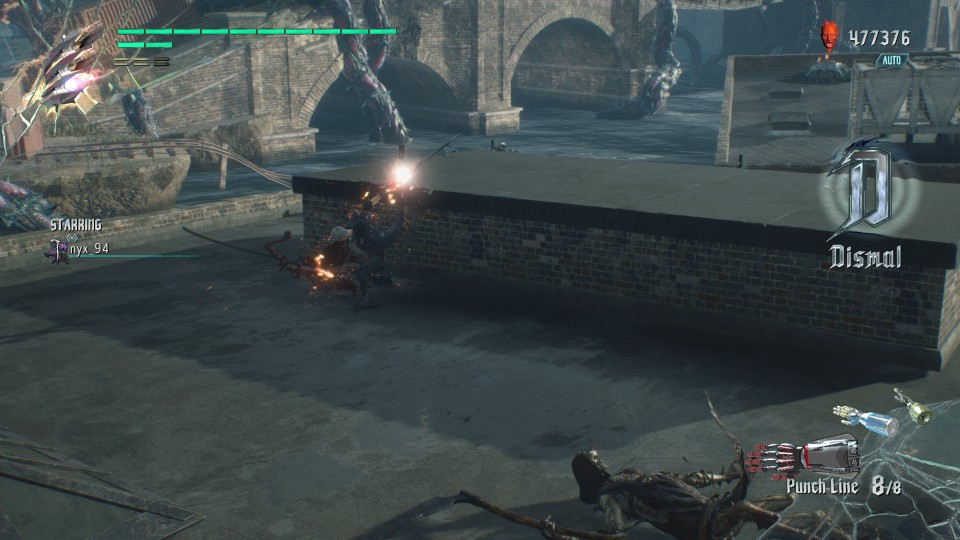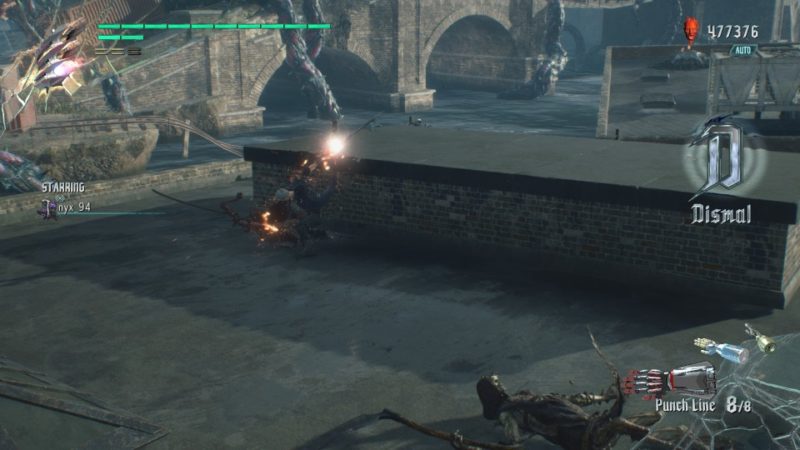 Keep using grim grip from one platform to another.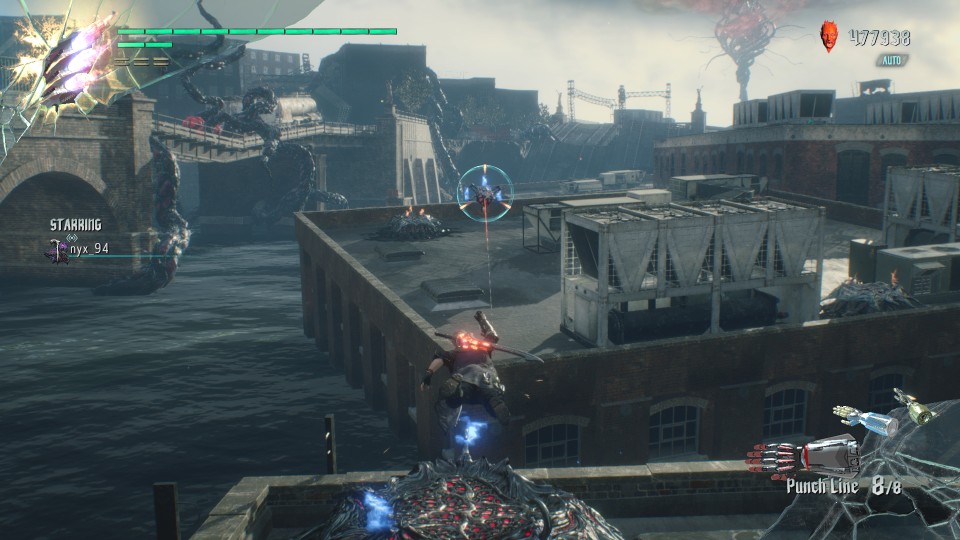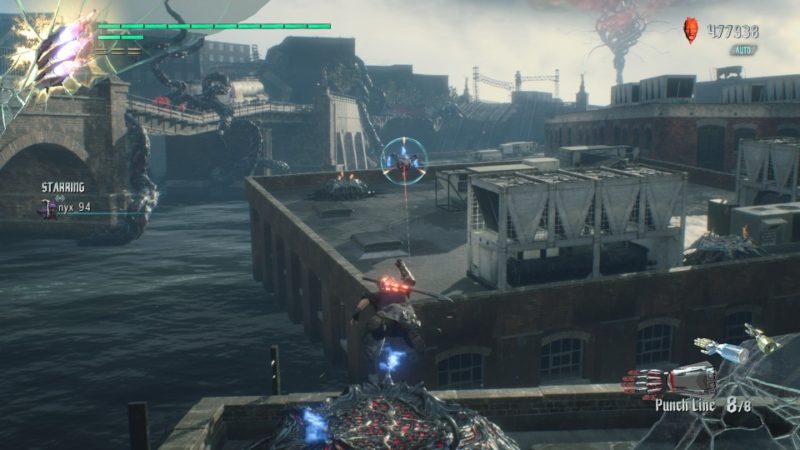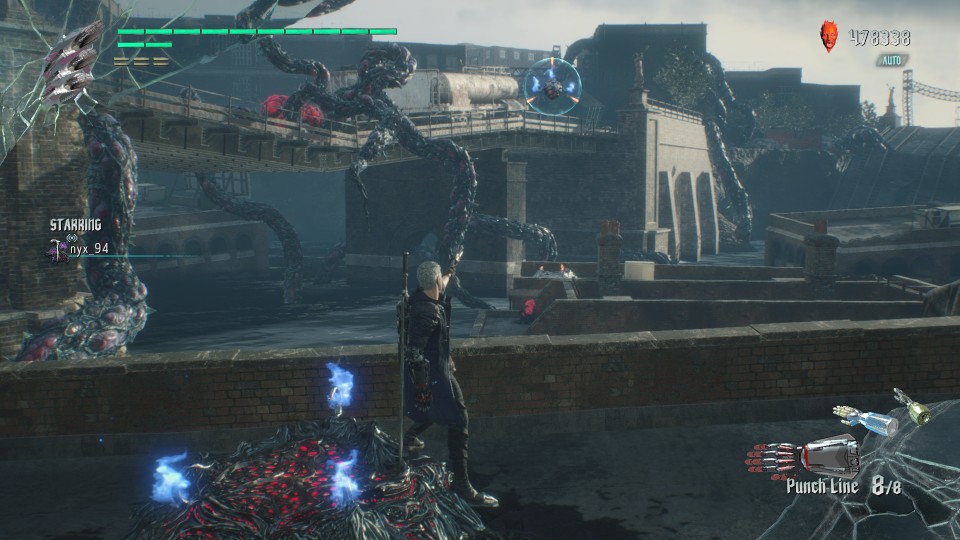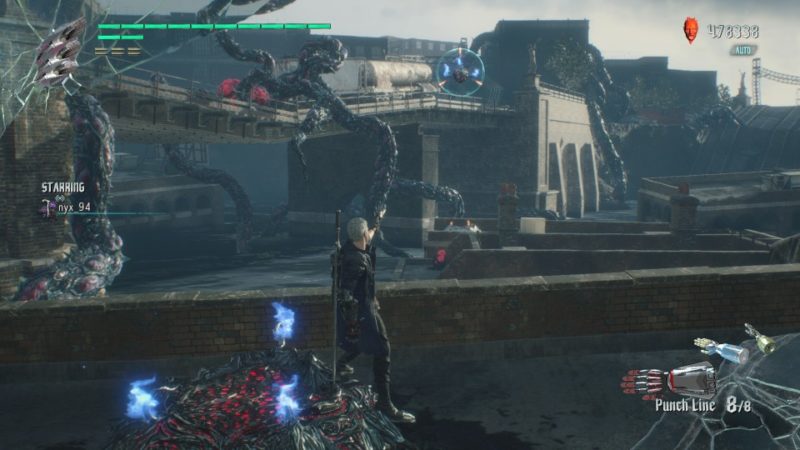 Attack the target and use grim grip
At one point, you will reach an area where you can't solely use grim grip.
You need to shoot the target first, before the grim grip works.
After shooting one target, use grim grip and while in midair, shoot the next target and use grim grip again, to reach the tunnel.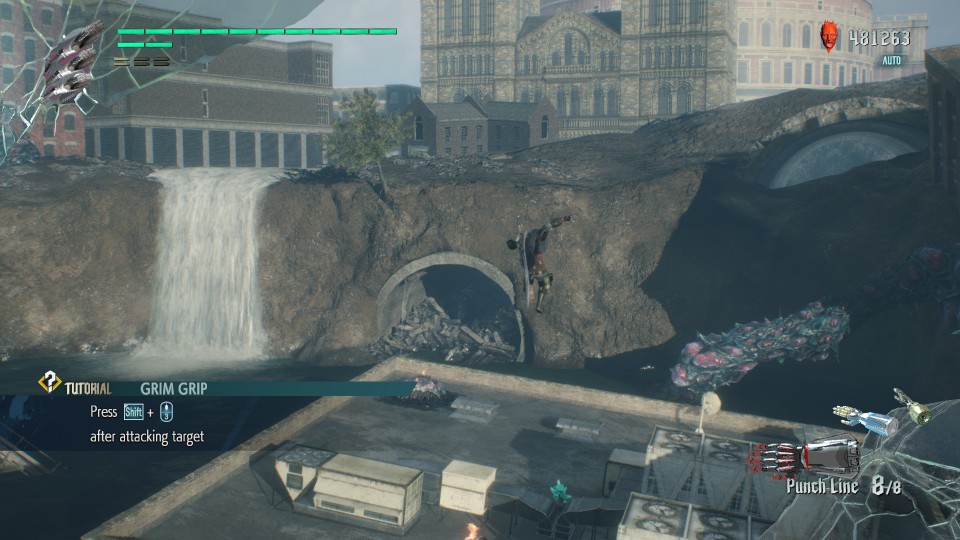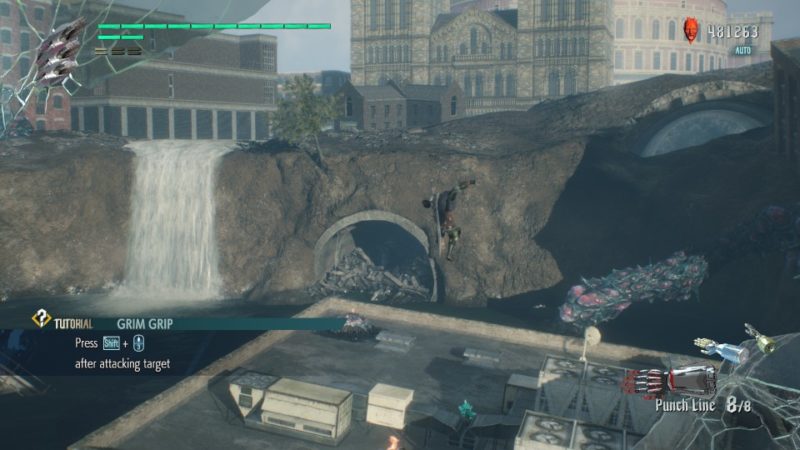 Proceed into the tunnel
You will finally reach the tunnel. To open the next pathway, you need to destroy those Qliphoth roots by hitting the red portion.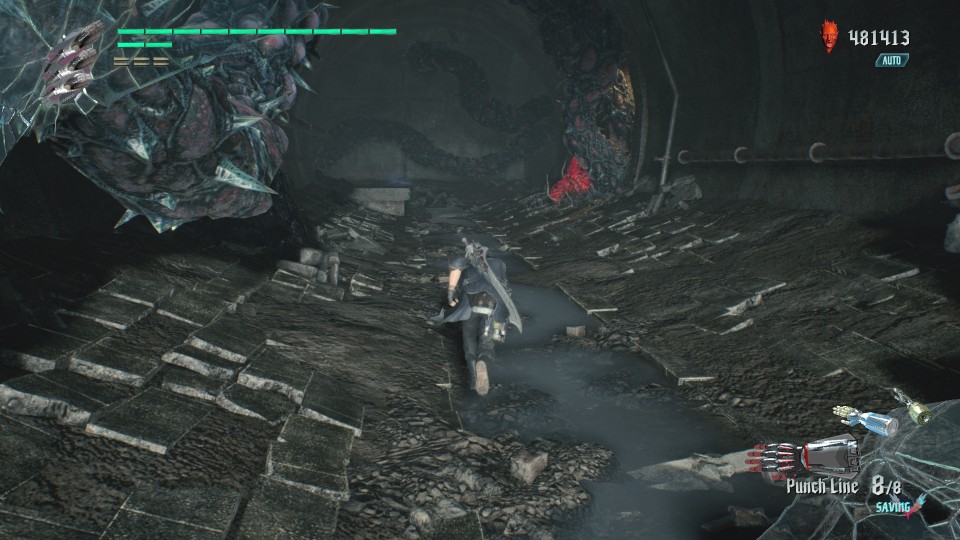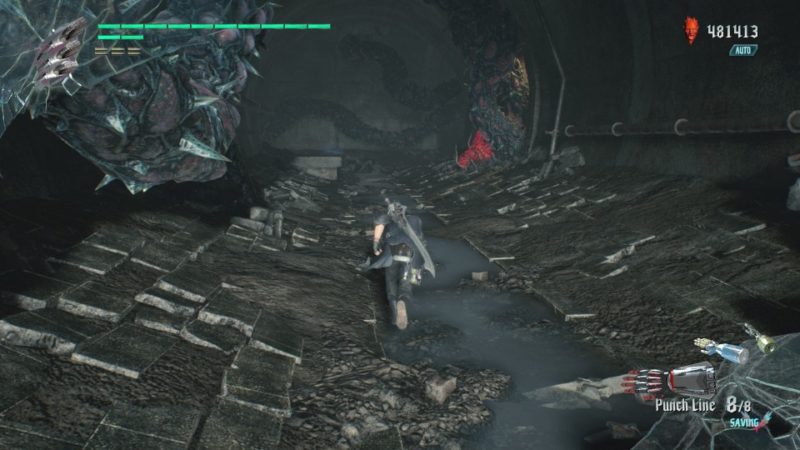 After destroying the first one, some of the Qliphoth roots will die.
Go forward and look for more of these red blobs to destroy.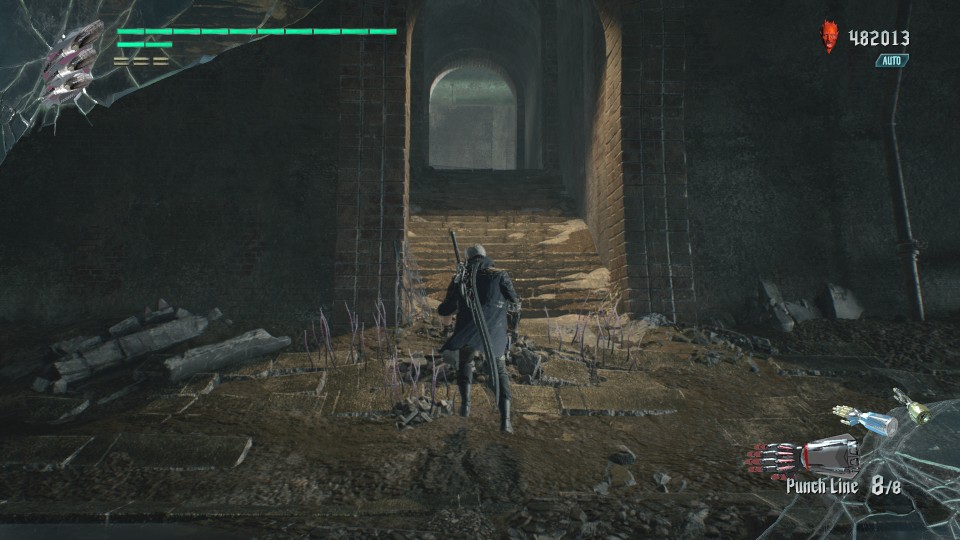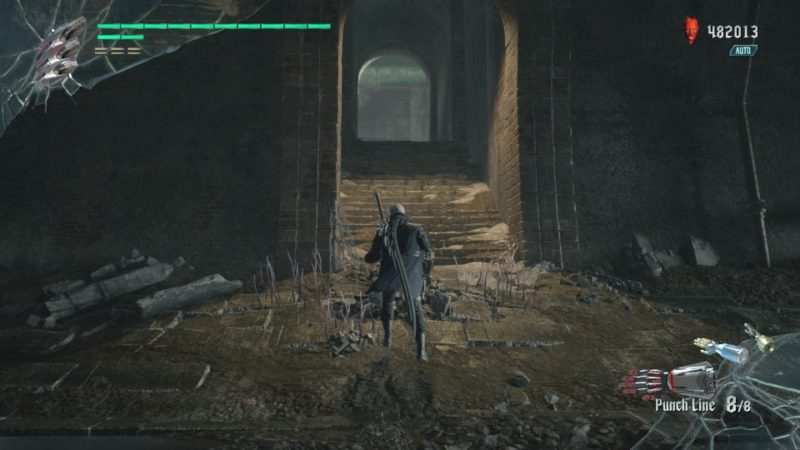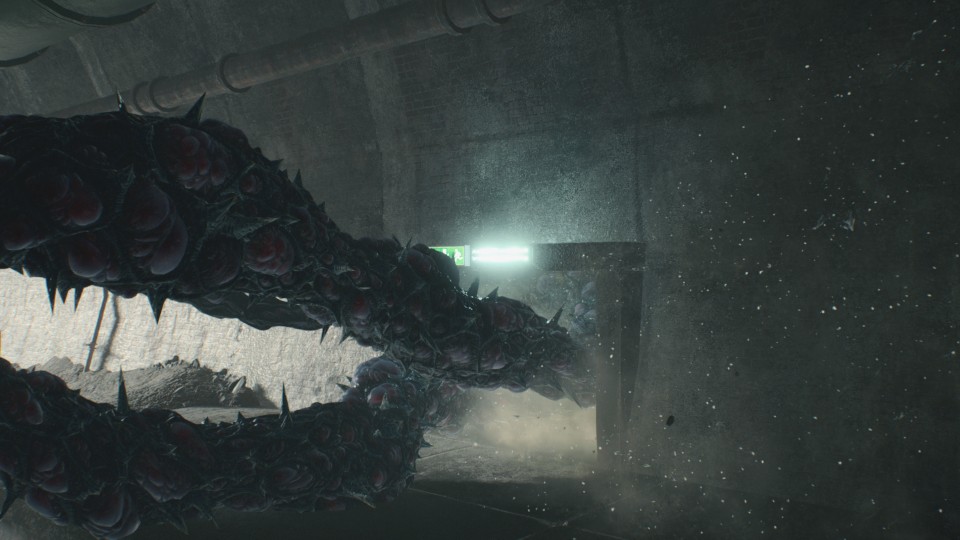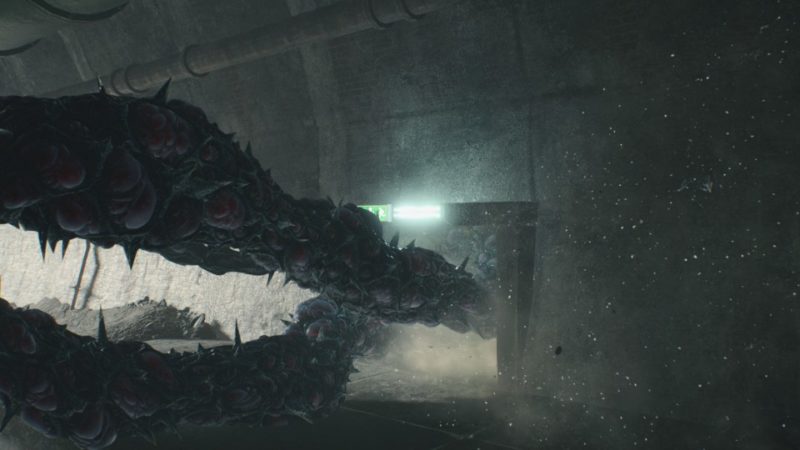 Inside a room, you will find one more of these red blobs.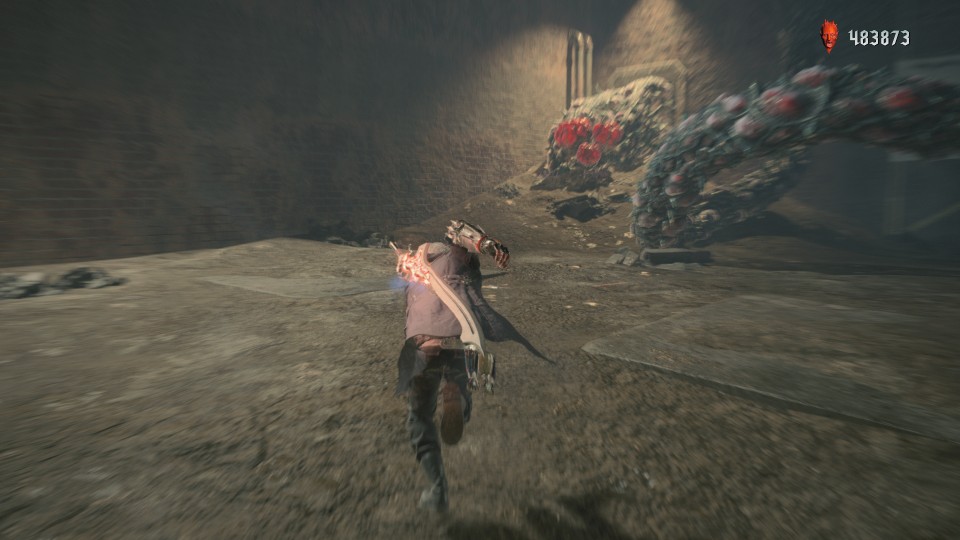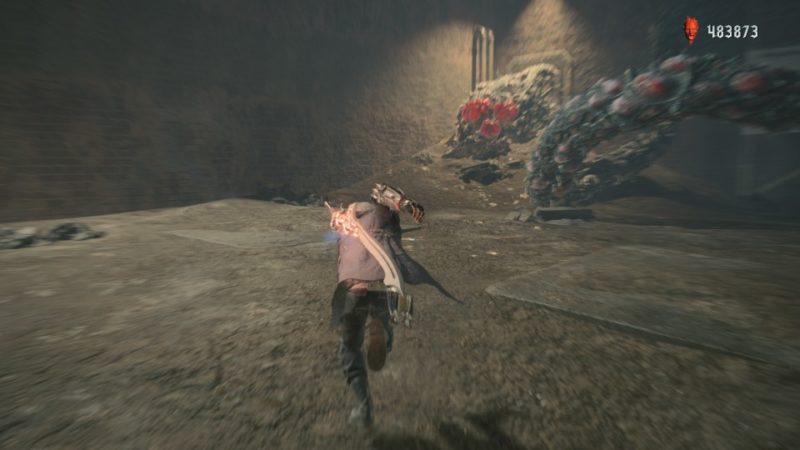 After destroying all of them, get to the newly-opened pathway.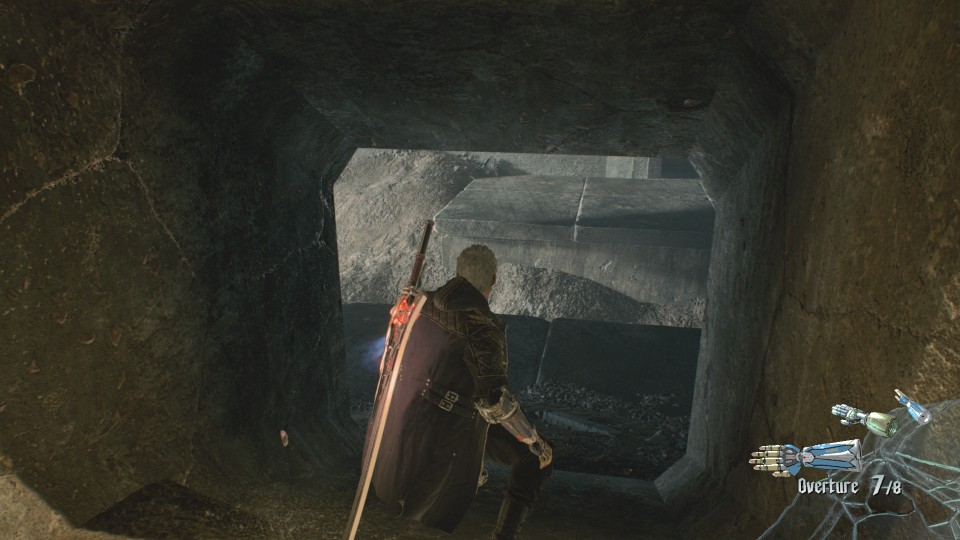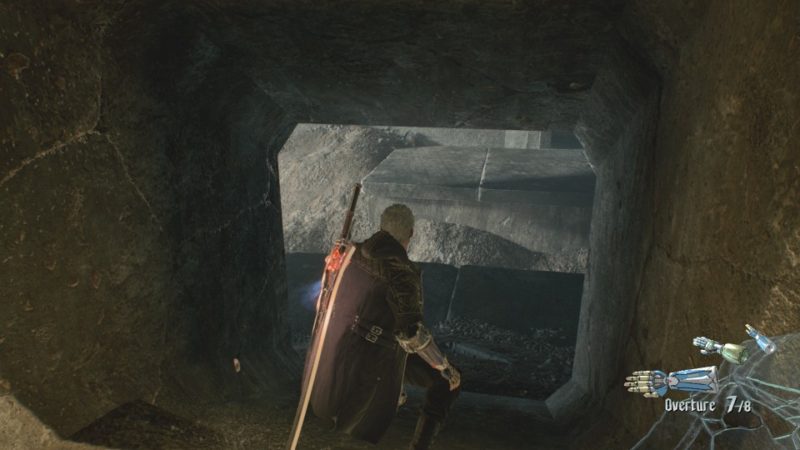 Kill the Death Scissors
You will then reach the library and during the cutscene, a creepy looking demon appears. It's called the Death Scissors and she looks like a ghost.
As it flies a lot, you can try using wire bound to get to her. Personally, I just kept jumping and hitting her until she died.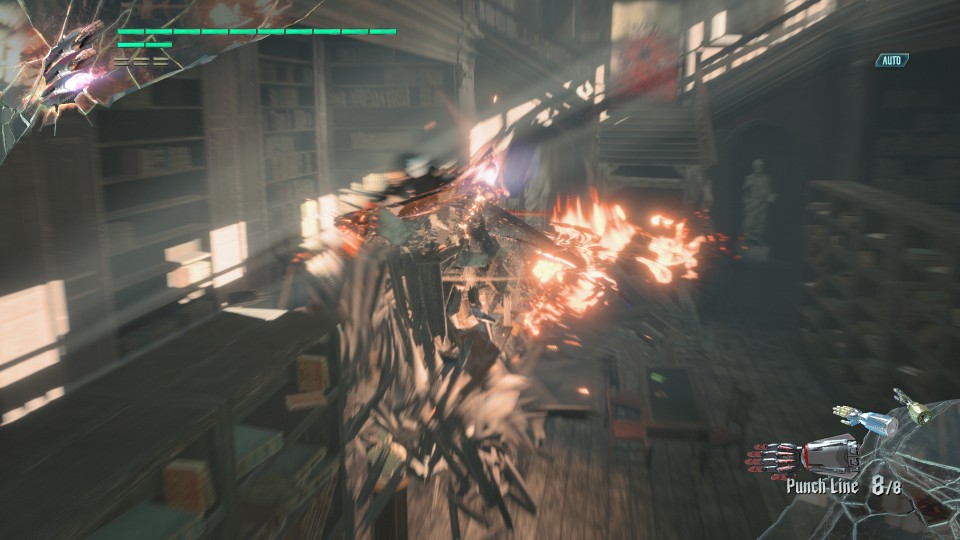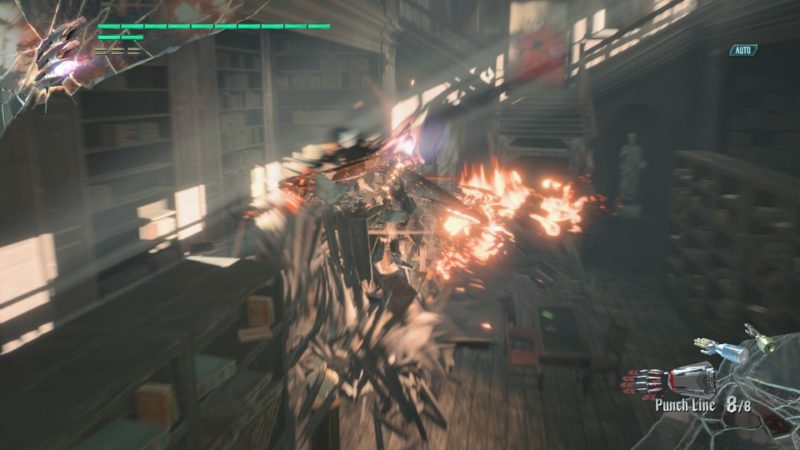 Continue your journey
After defeating Death Scissors, progress further.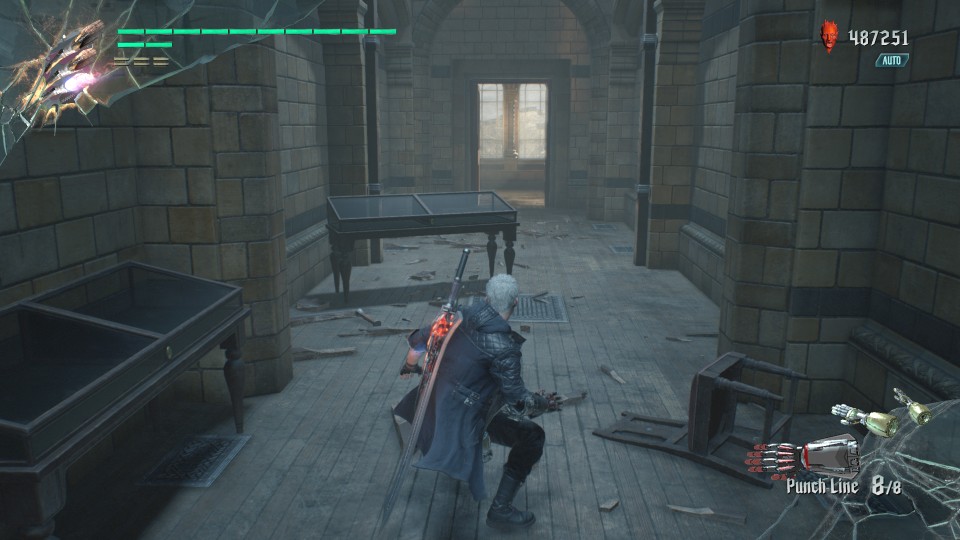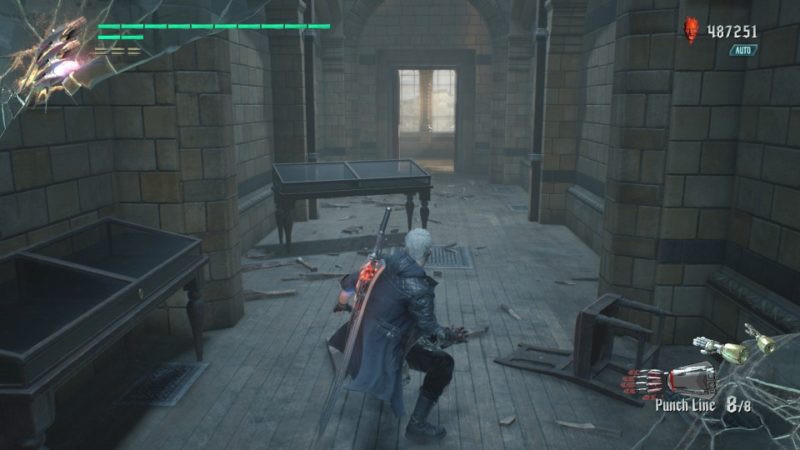 You will reach a phone booth. It's an indication that the boss fight is coming. You can call Nico if you want to buy anything before the fight.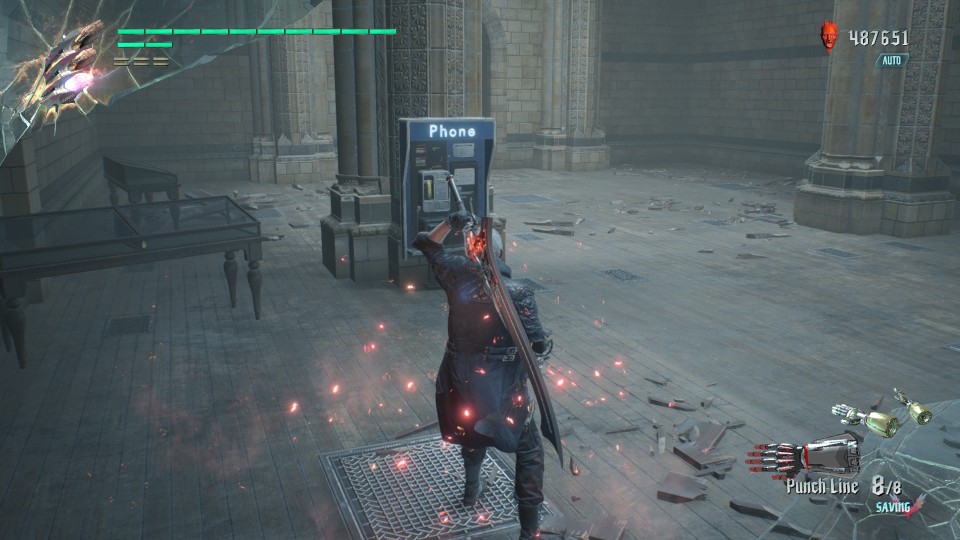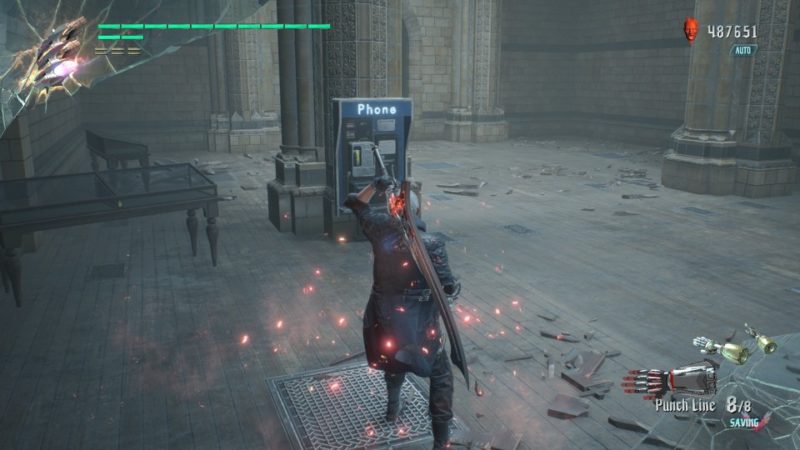 Defeat Artemis (boss)
You will now have to face the final boss of Mission 3.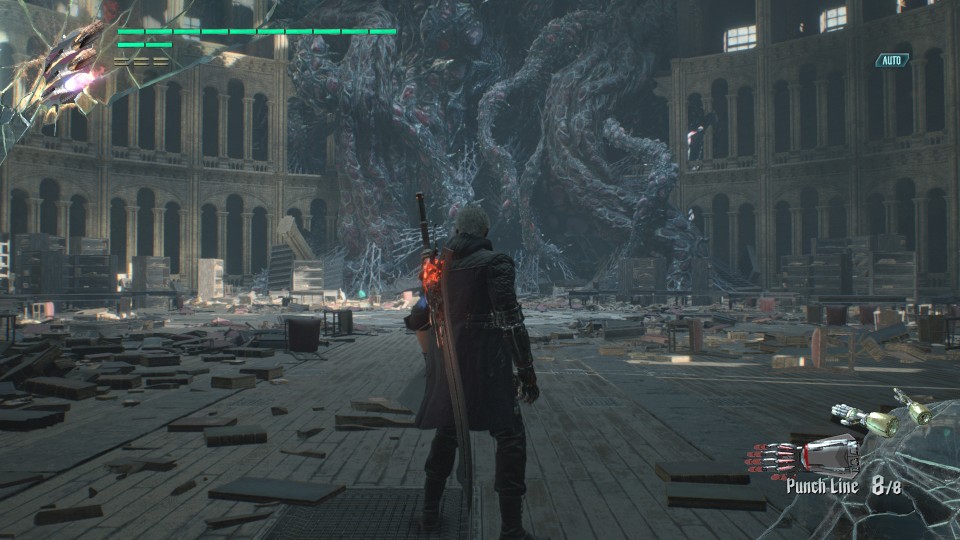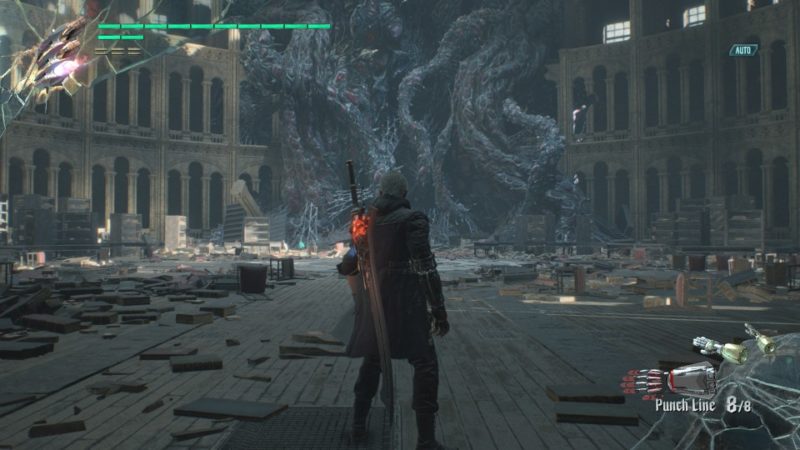 Artemis is a pretty annoying boss as she flies all around the place. It's hard to catch up to her unless you get close enough and use wire bound to reach her.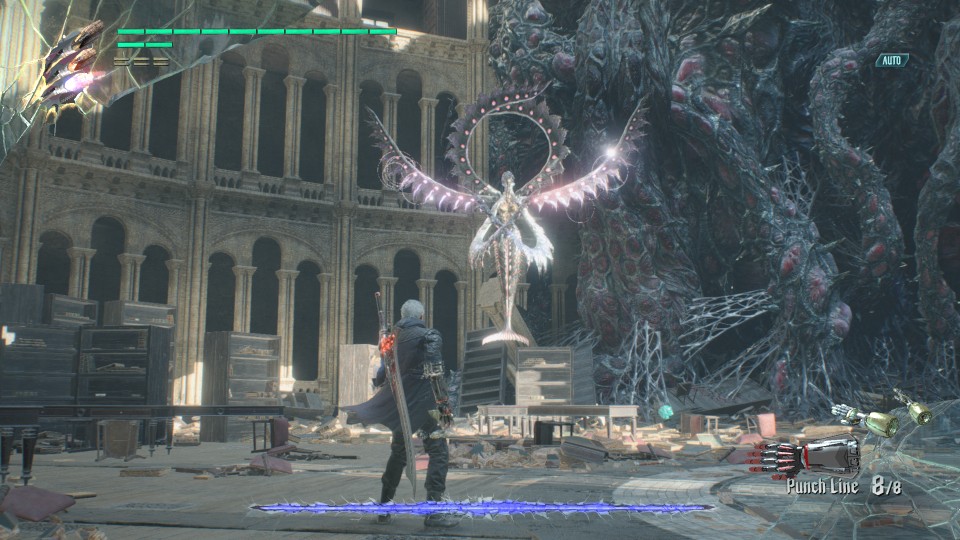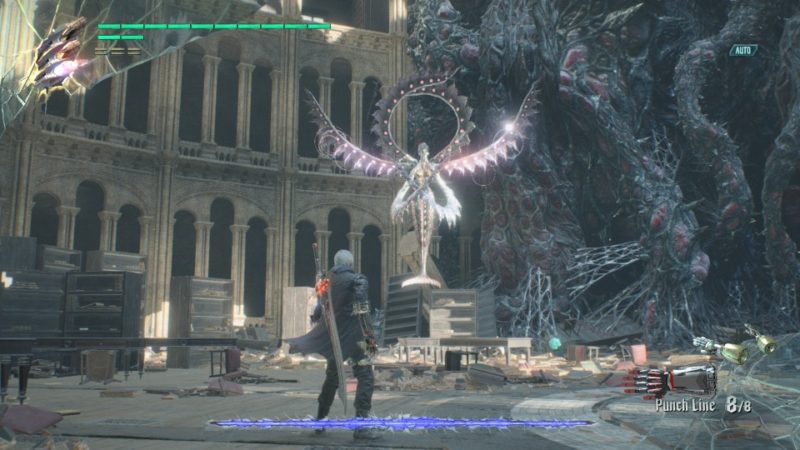 She uses some homing attacks and some energy rings, but you can probably dodge them.
The key to defeating her is to get close to her and attack her, and wire bound seems to be a good choice for this fight.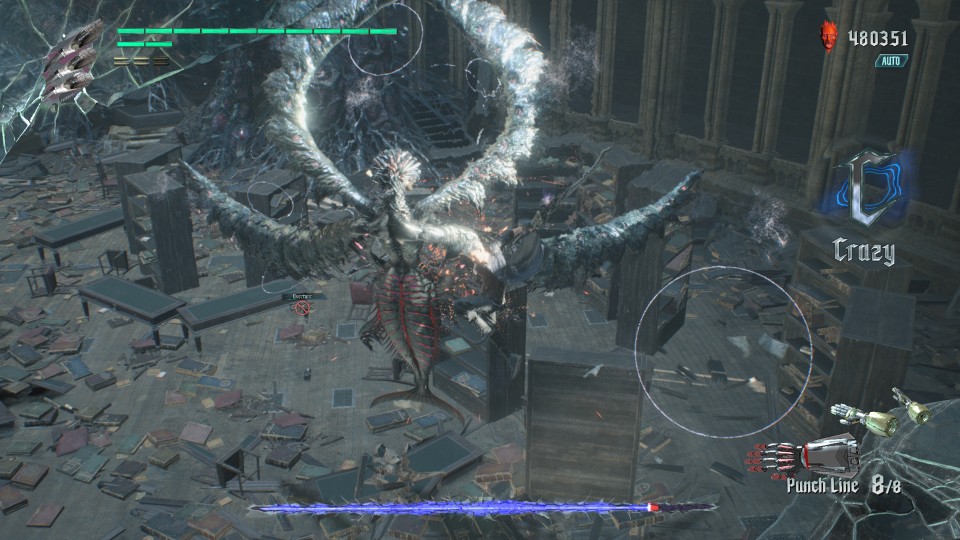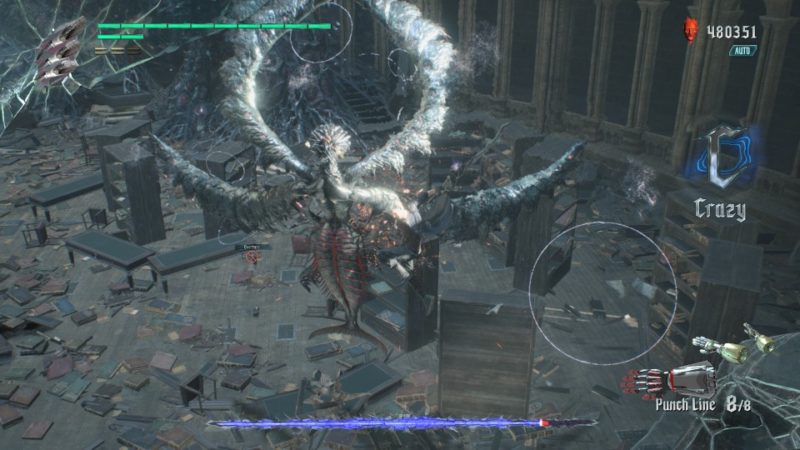 At one point, you need to grim grip all the way up and attack her. She will then fall down and you can attack her while she's on the ground.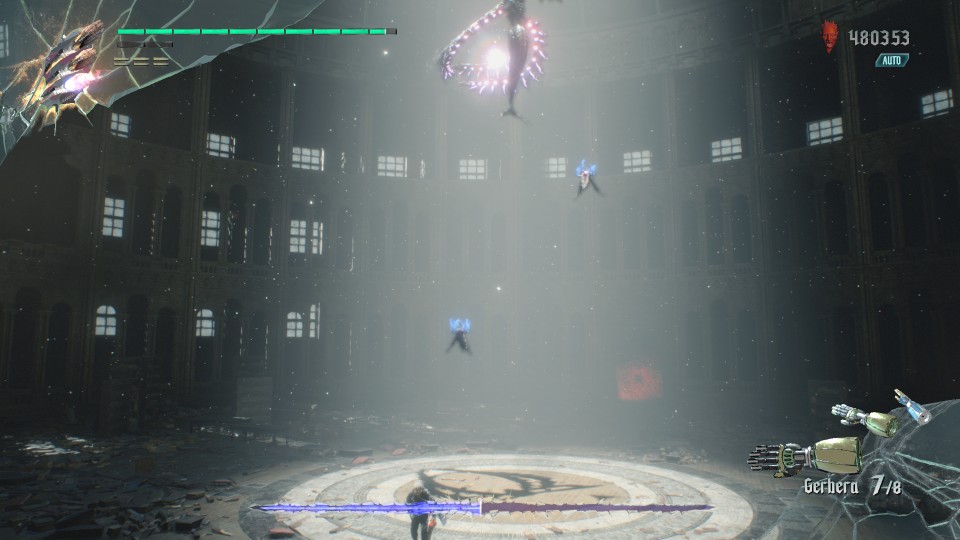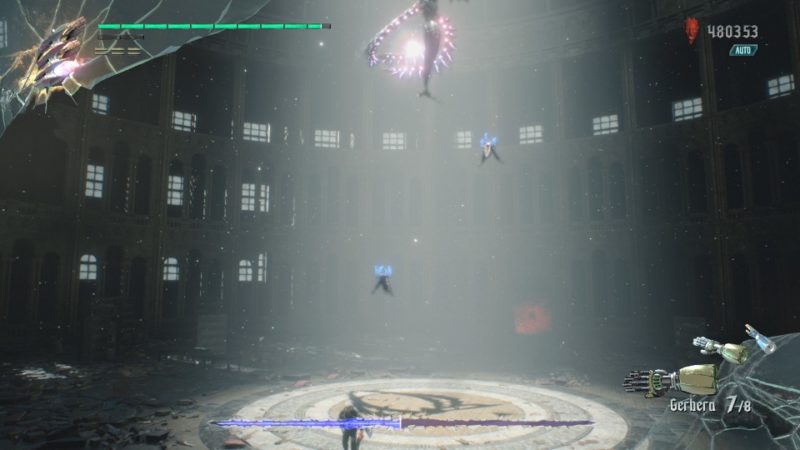 After defeating Artemis, Lady (Dante's friend) will fall from the demon body and Nero catches her.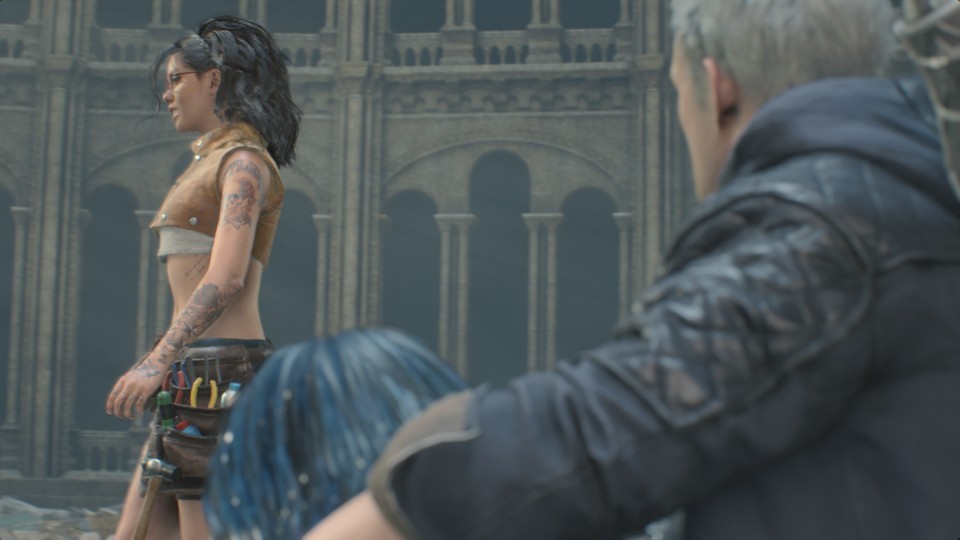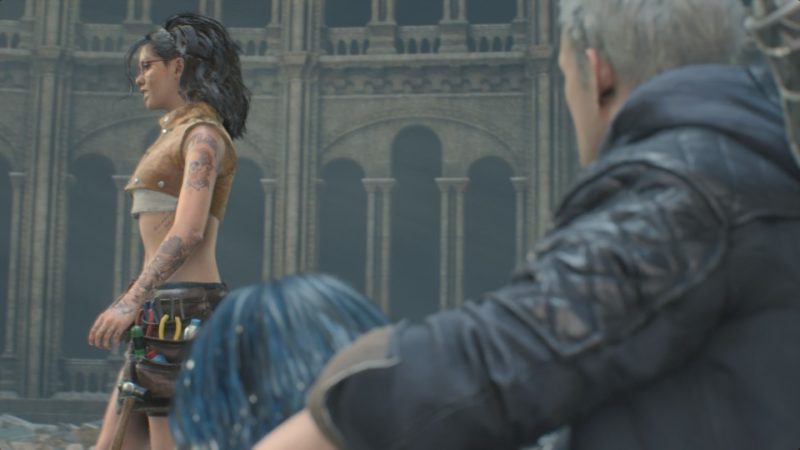 That's pretty much it for Mission 3: Flying Hunter.
---
Related articles:
Devil May Cry 5: Mission 6 (Steel Impact) Walkthrough
Devil May Cry 5: Mission 5 (The Devil Sword Sparda) Walkthrough)
Mission 4 (V) Walkthrough – Devil May Cry 5
Devil May Cry 5: Mission 2 (Qliphoth) Walkthrough