Mission 18 of Devil May Cry 5 is known as Awakening and it involves Dante.
Your task is to get to Vergil but you need to defeat V's demon pets first.
Here's a walkthrough of Mission 18 (Awakening) in DMC 5.
Story
Dante continues his journey to look for Vergil, but is stopped by Griffon, Shadow and Nightmare, who were once V's demons.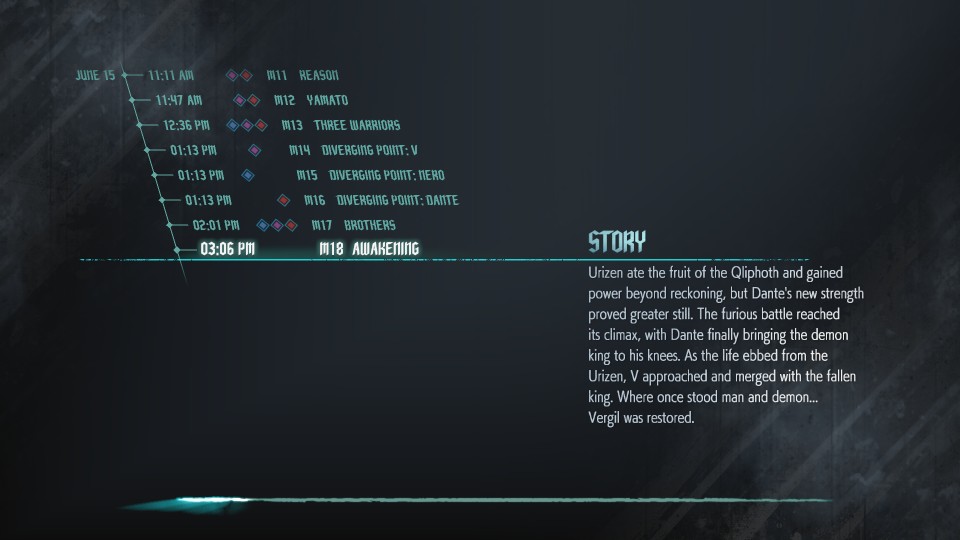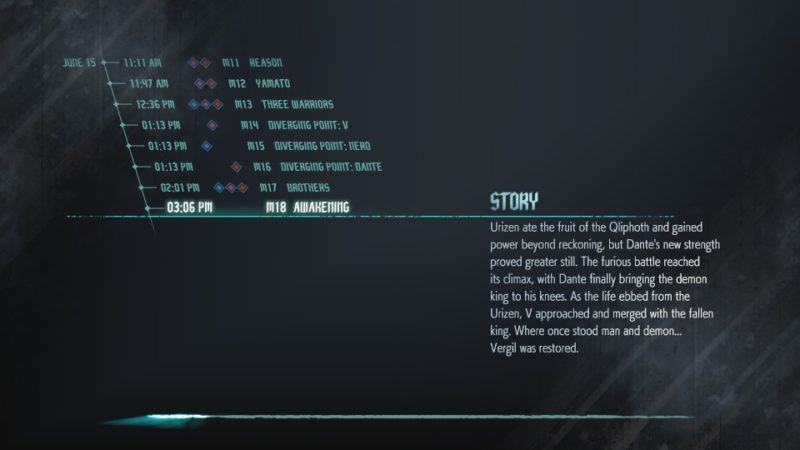 Proceed forward
After spawning, just walk forward.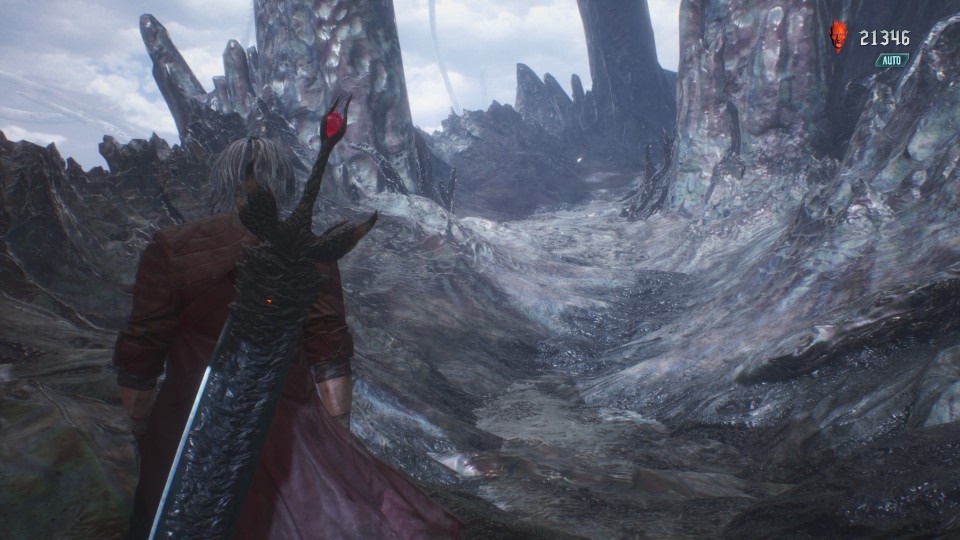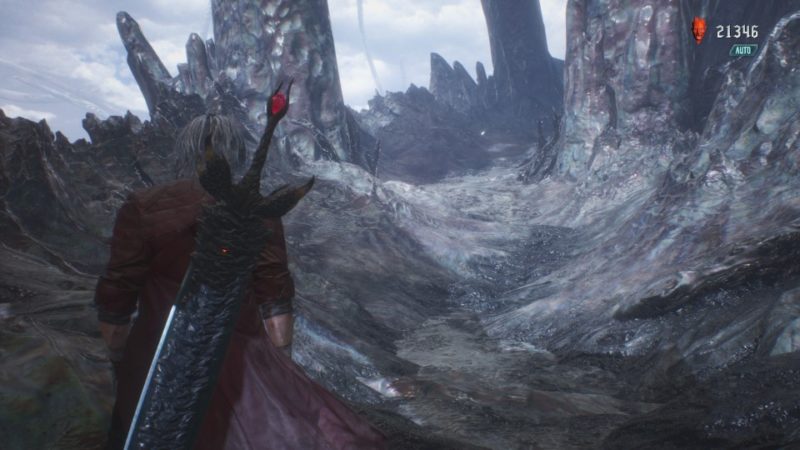 Soon, you will meet Griffon, Shadow and Nightmare in a cutscene.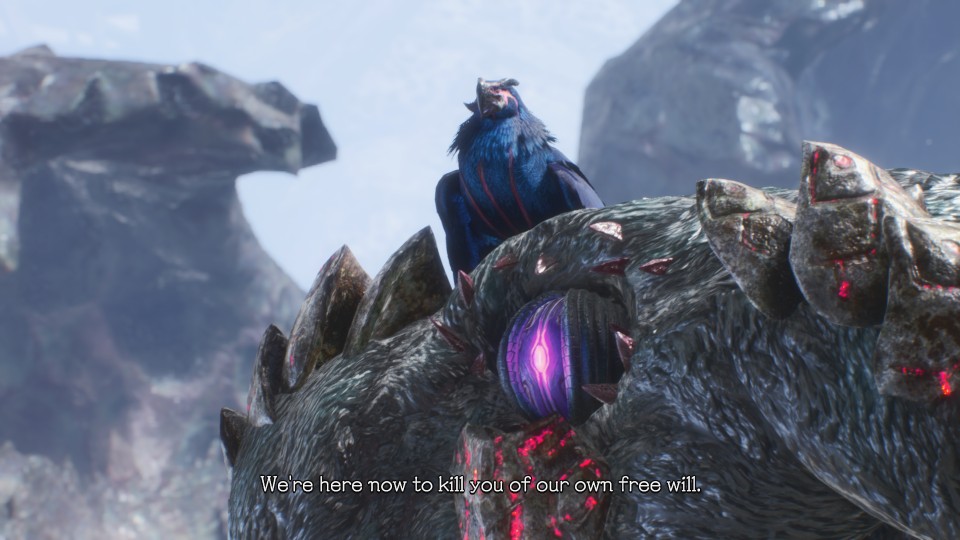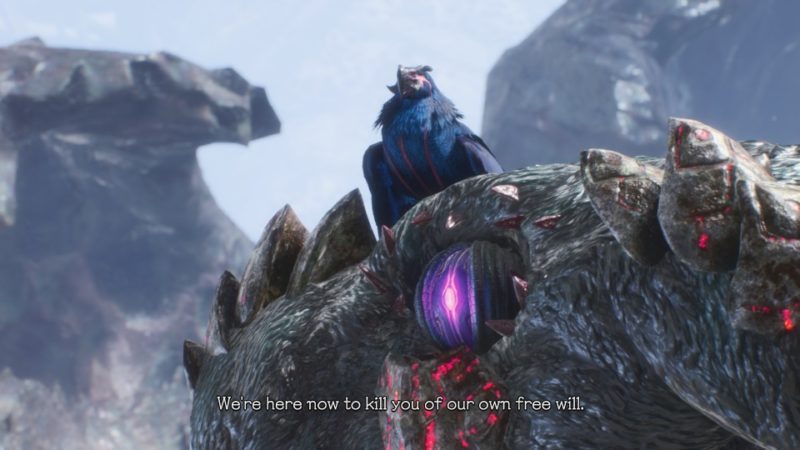 This part is only a short fight. Keep attacking them until they disappear.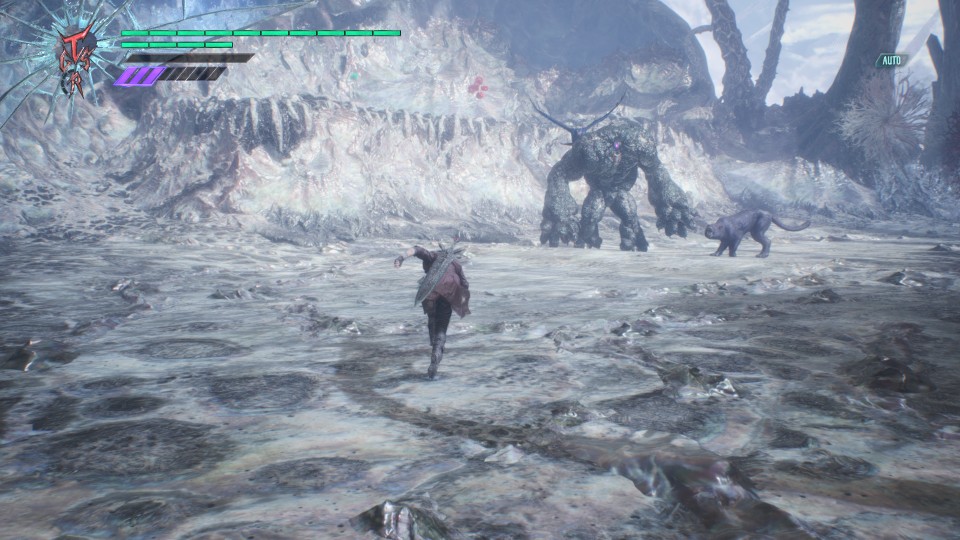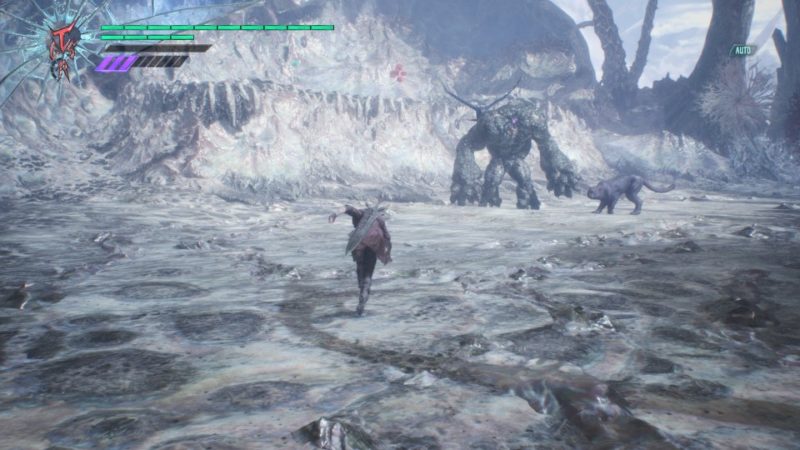 Griffon will remain for awhile, until you inflict enough damage and it runs away.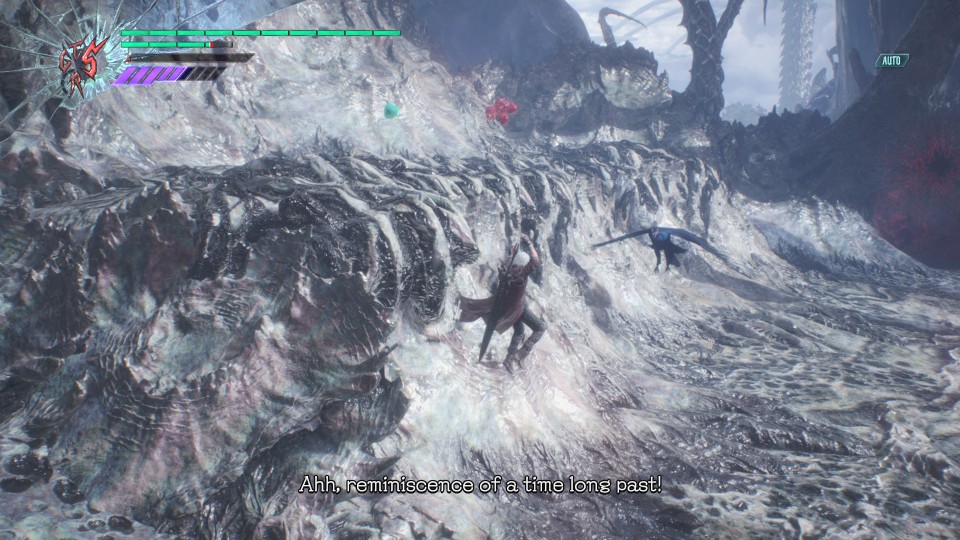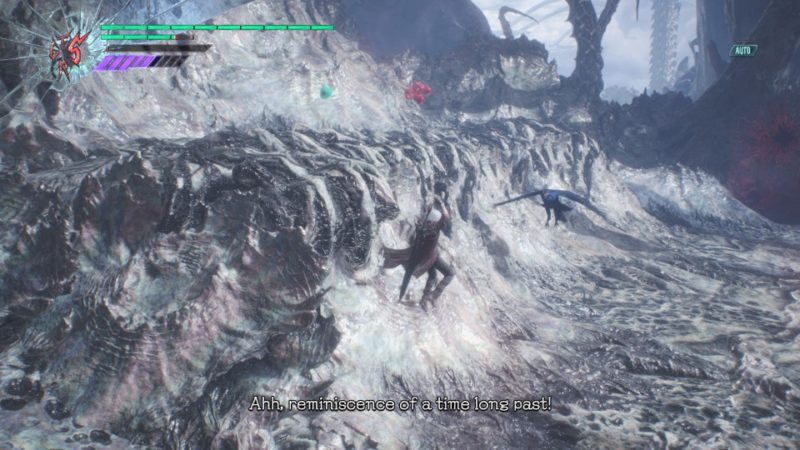 After the fight, you'll encounter more trivial demons.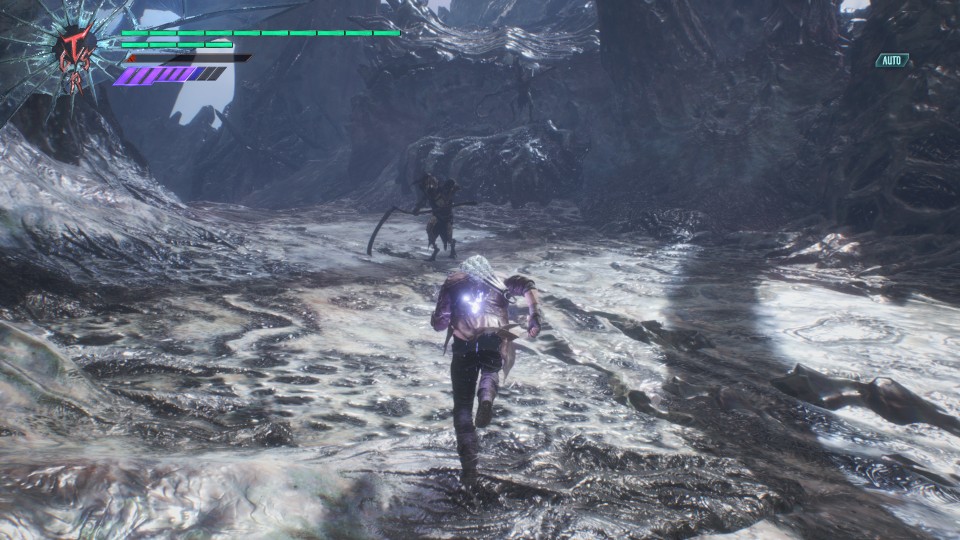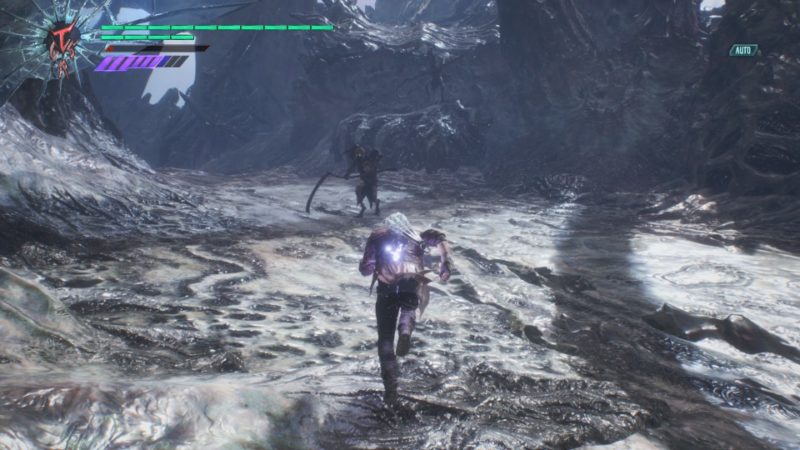 Get to the blood passage
To go up a level, use the blood passage.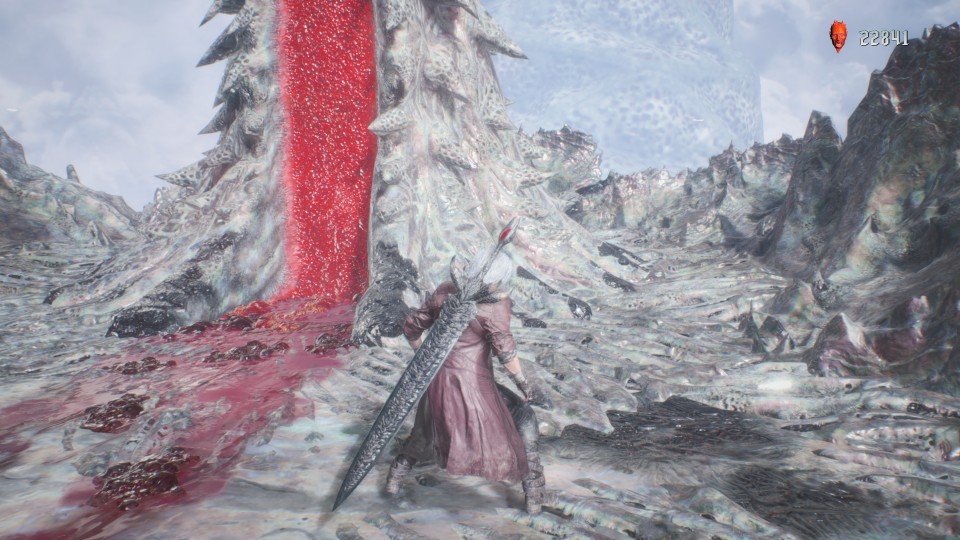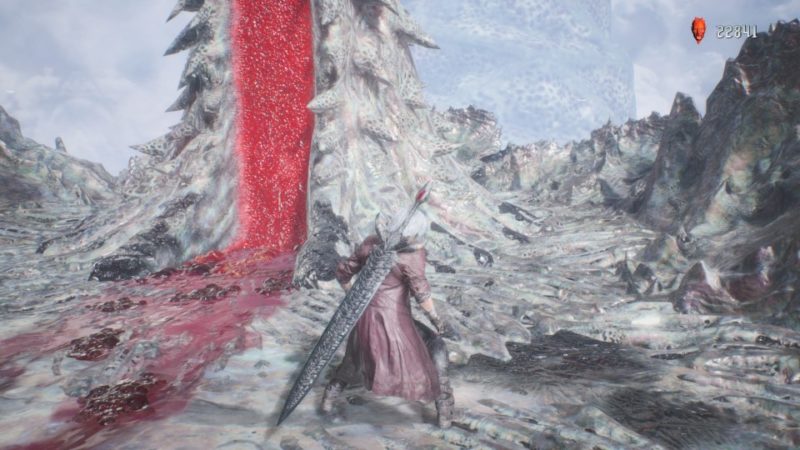 Go forward and you will now face Shadow alone.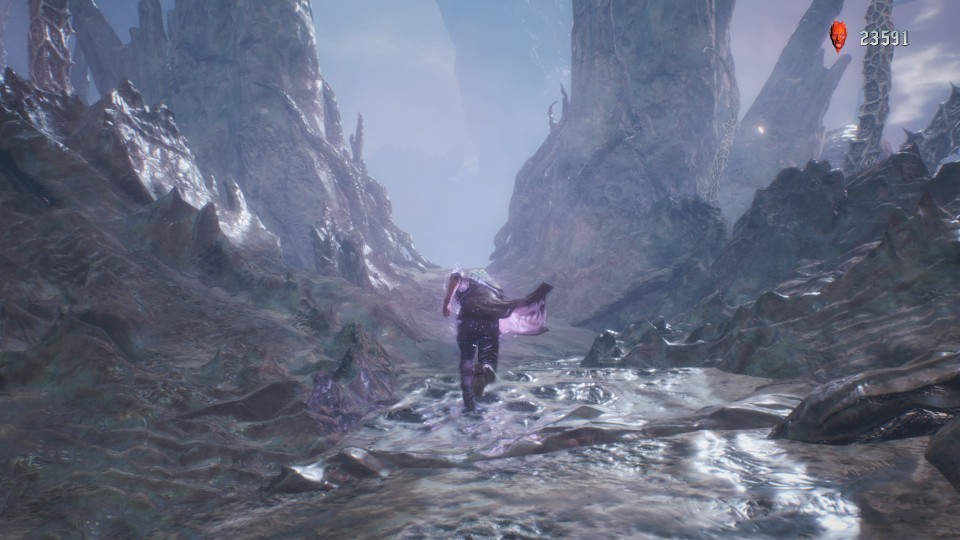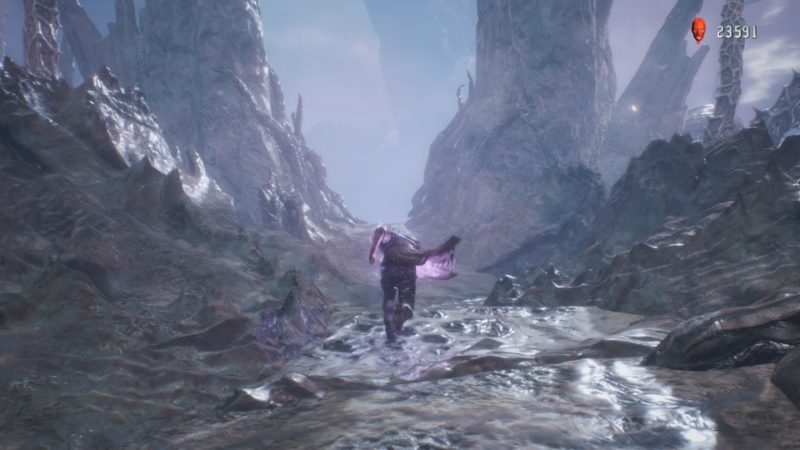 It isn't too strong as it's alone, and it will run away during the fight.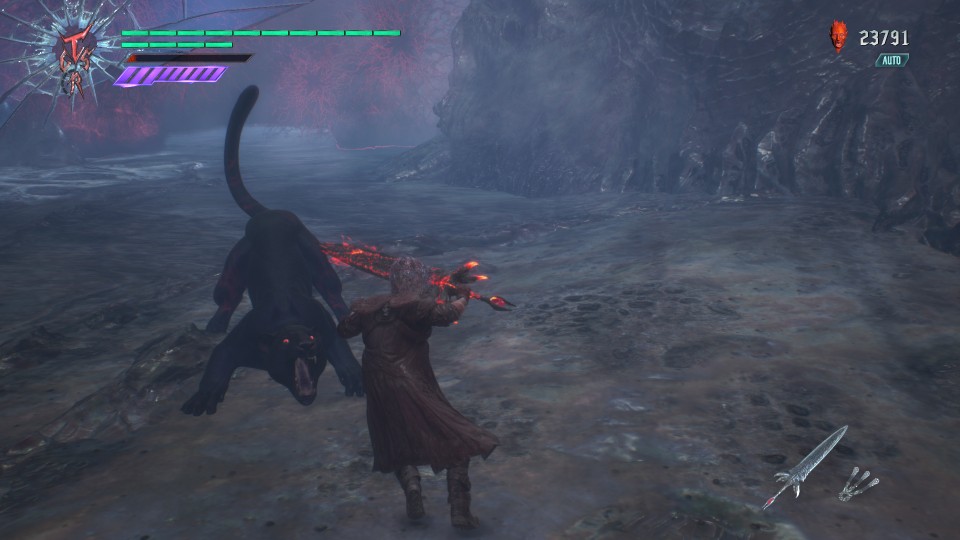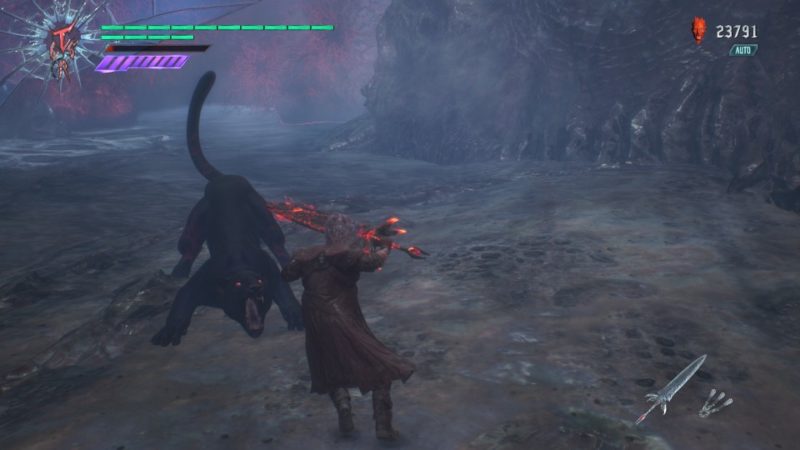 Go upwards
After the fight, get to higher ground by using the platform as stepping stones.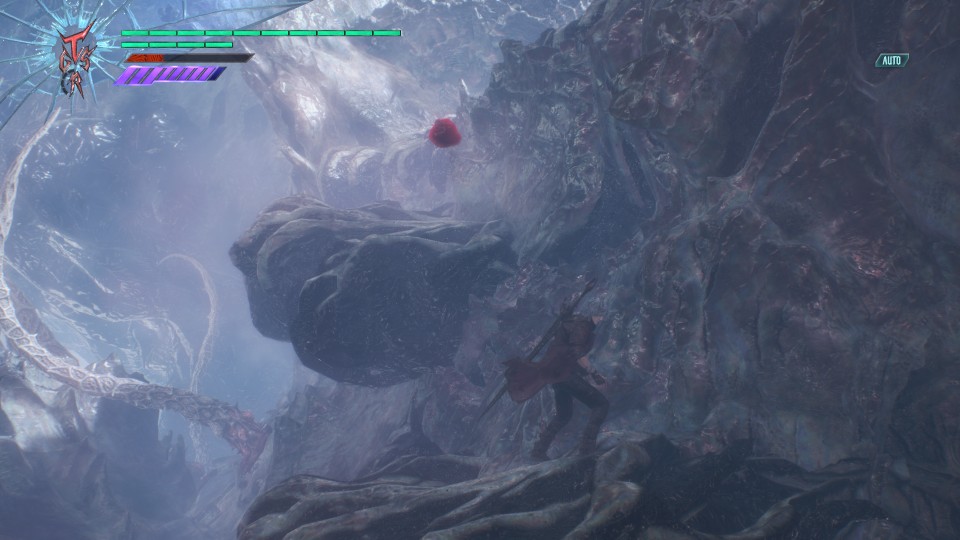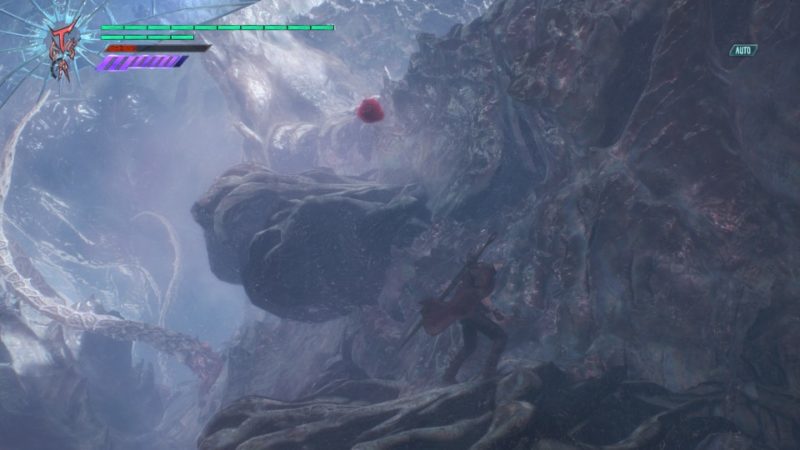 Defeat all of the demons, and a blue fragment will appear after the fight.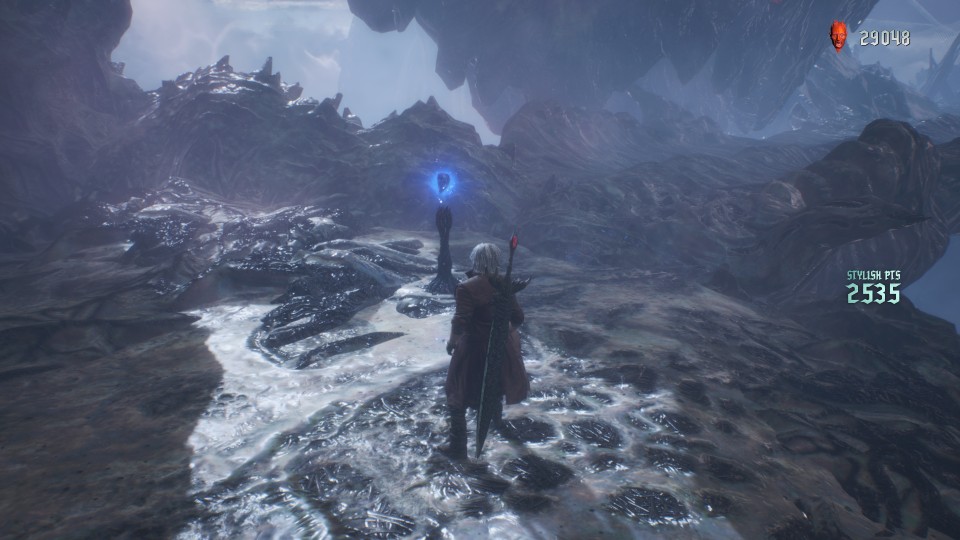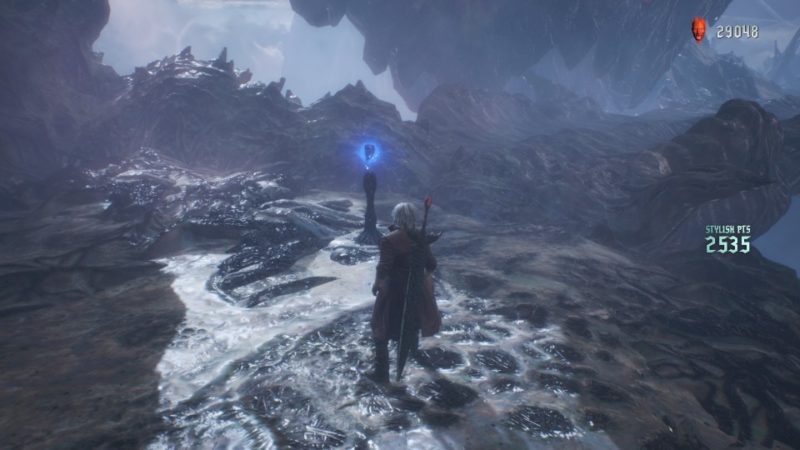 To proceed, you need to destroy these red cores. They will in turn destroy some of the roots.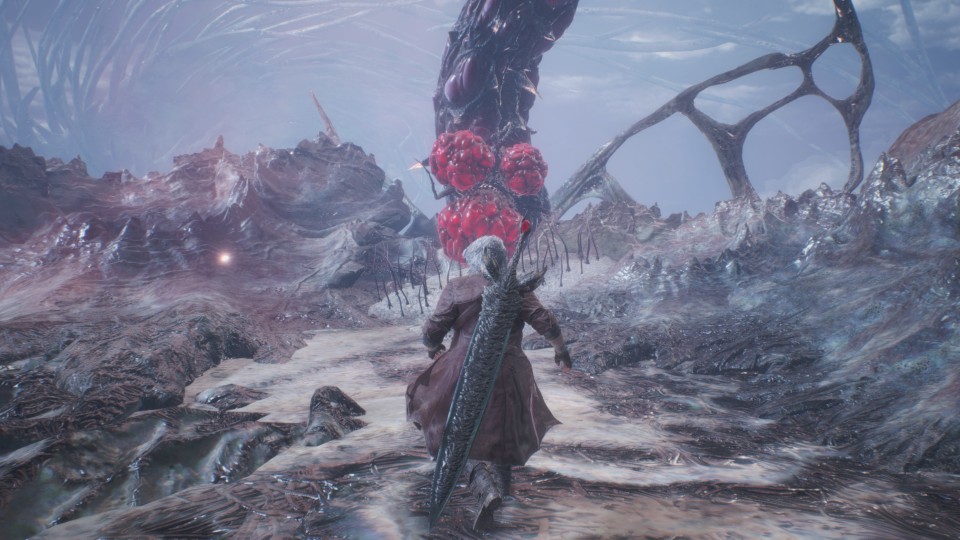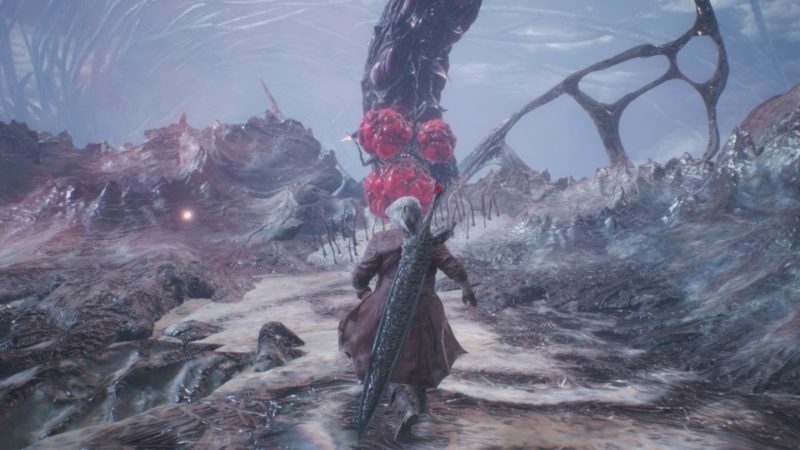 Continue on your route
As you progress ahead, there'll be more demons to kill.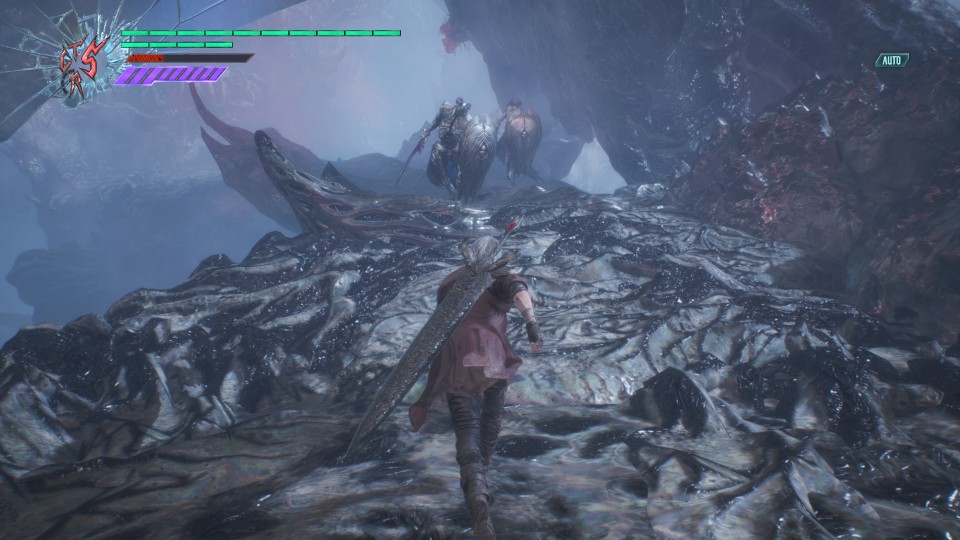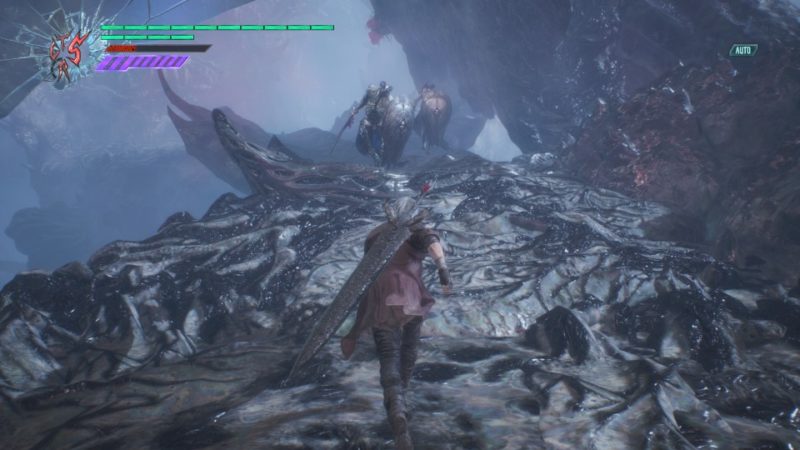 This time, both Griffon and Shadow appears.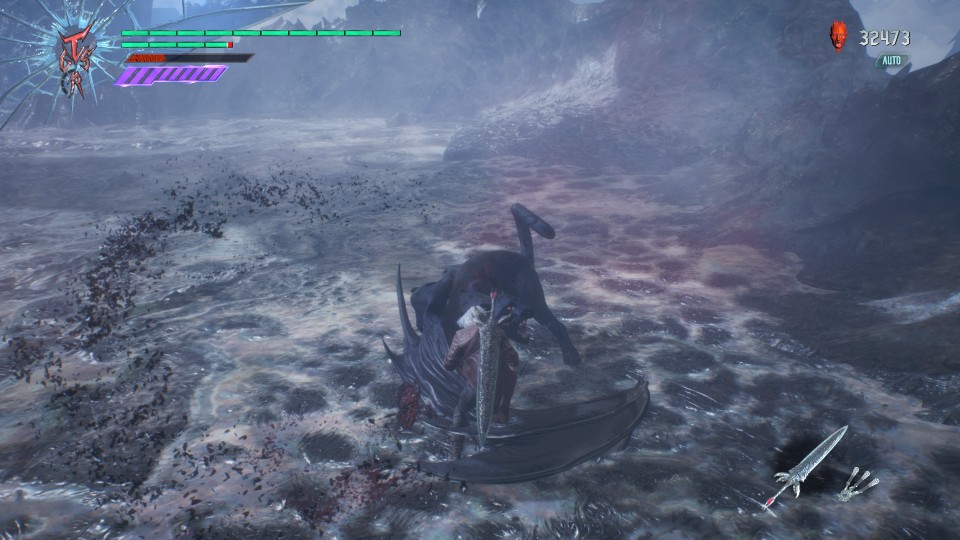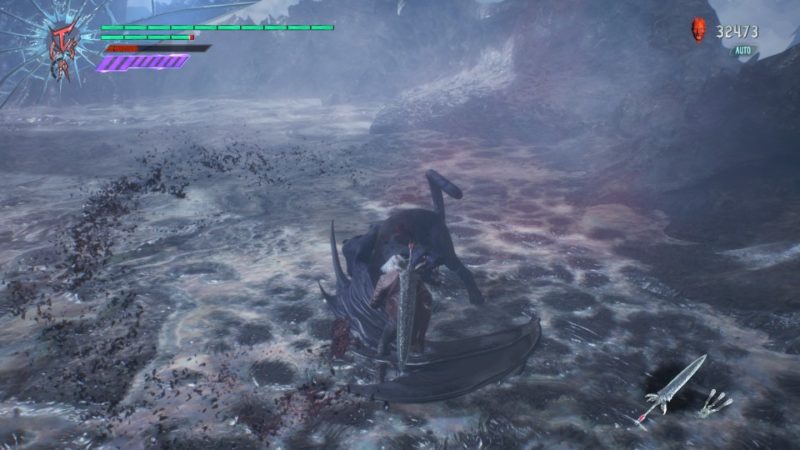 Keep hitting the both of them, and they will flee again after some time.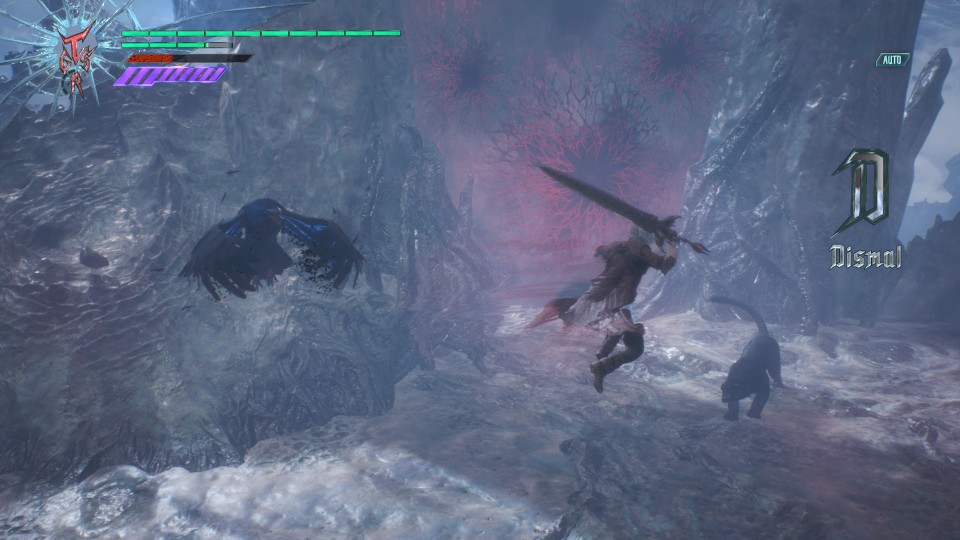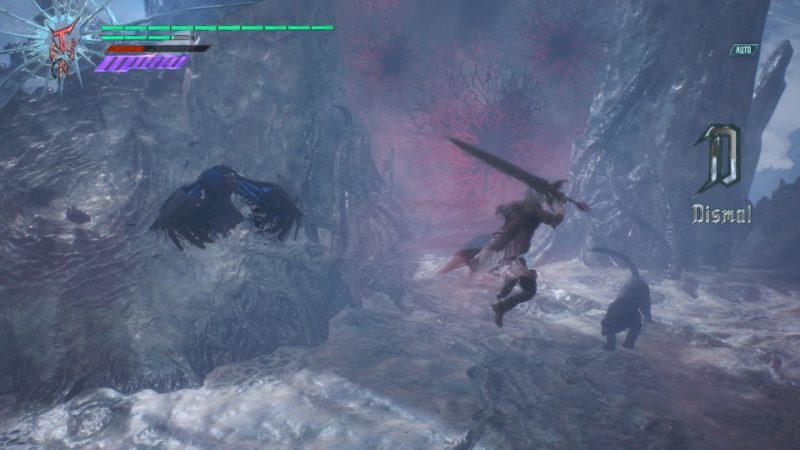 After dealing with them, you may want to head back and destroy another red core. There are two cores in total.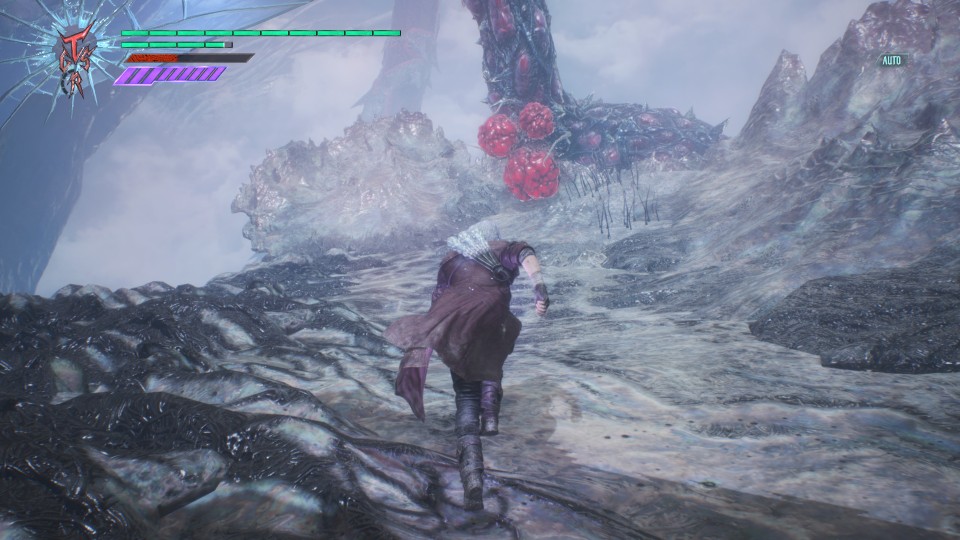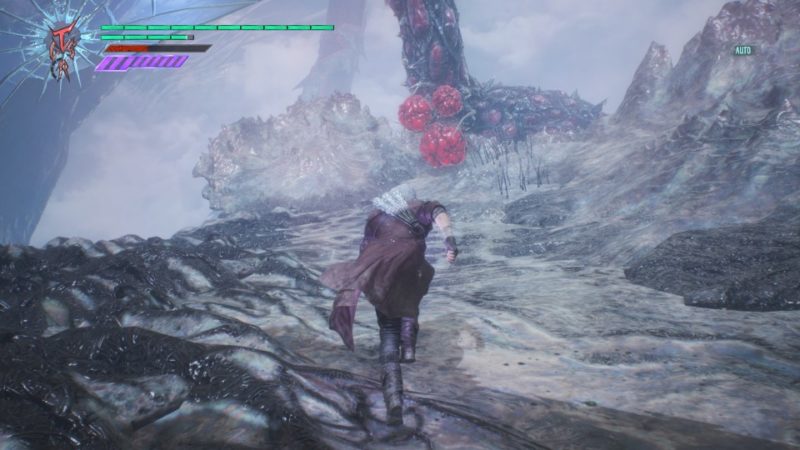 After getting rid of the core, go back to the main route.
You will find another blood passage. Behind the blood passage is a gold orb, suspended higher in the air.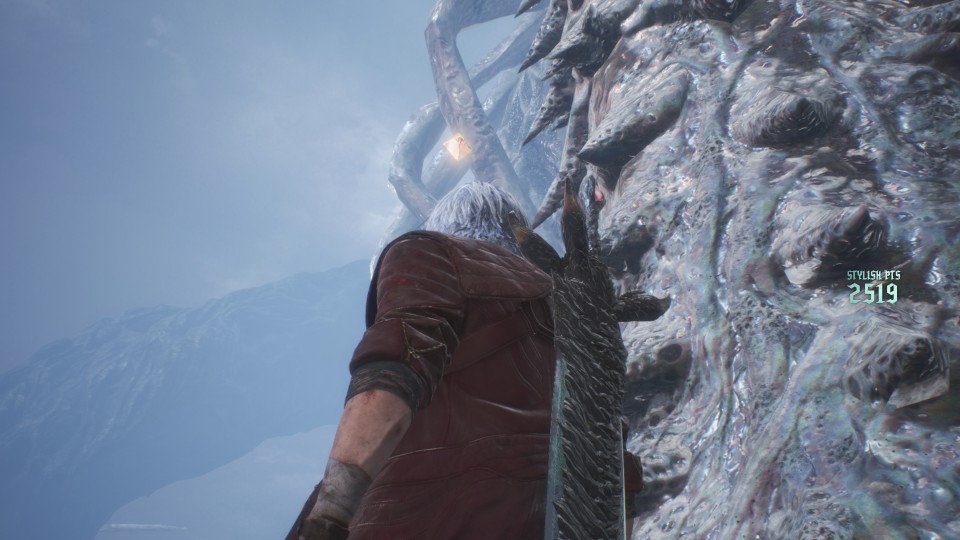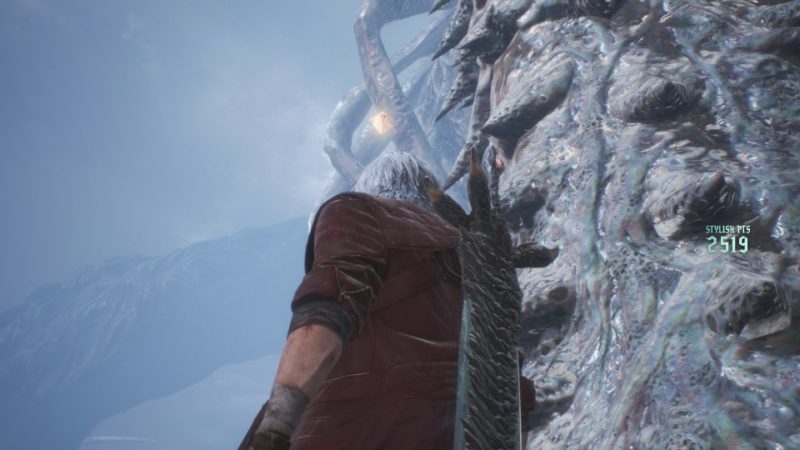 Use the blood passage
Once you're ready, use the passage to get to the higher area.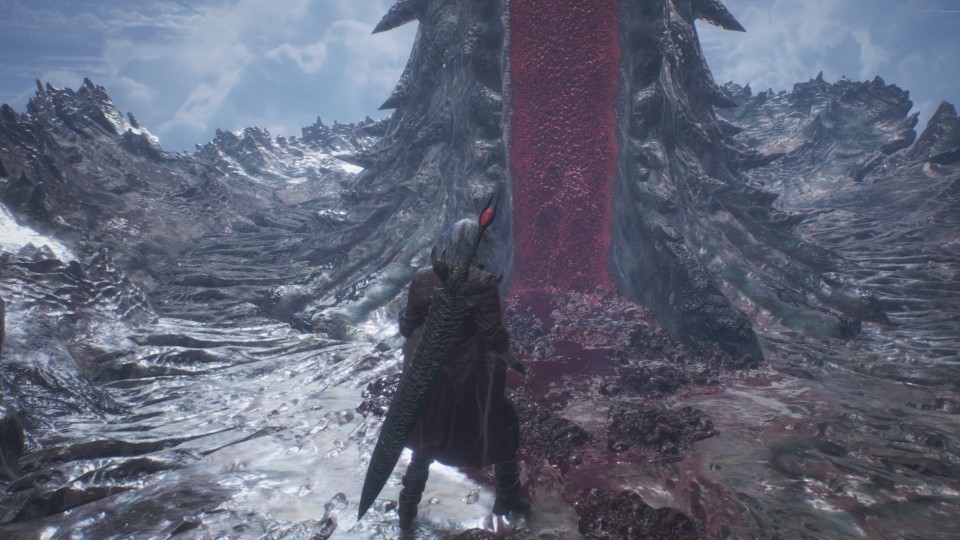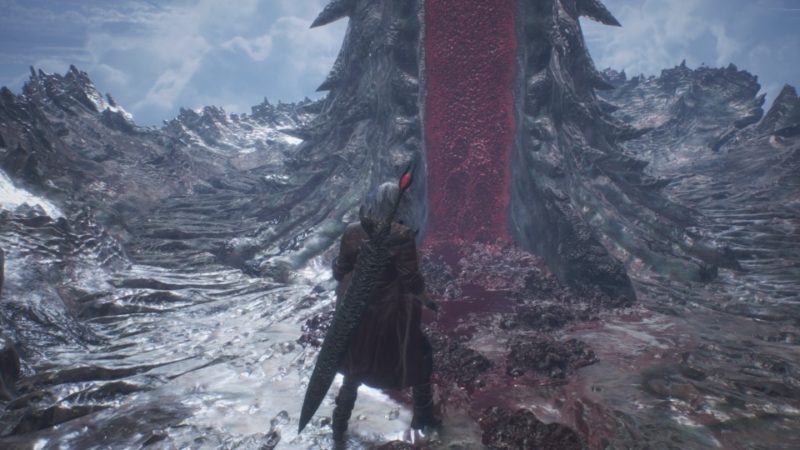 You will now come across a place to customize.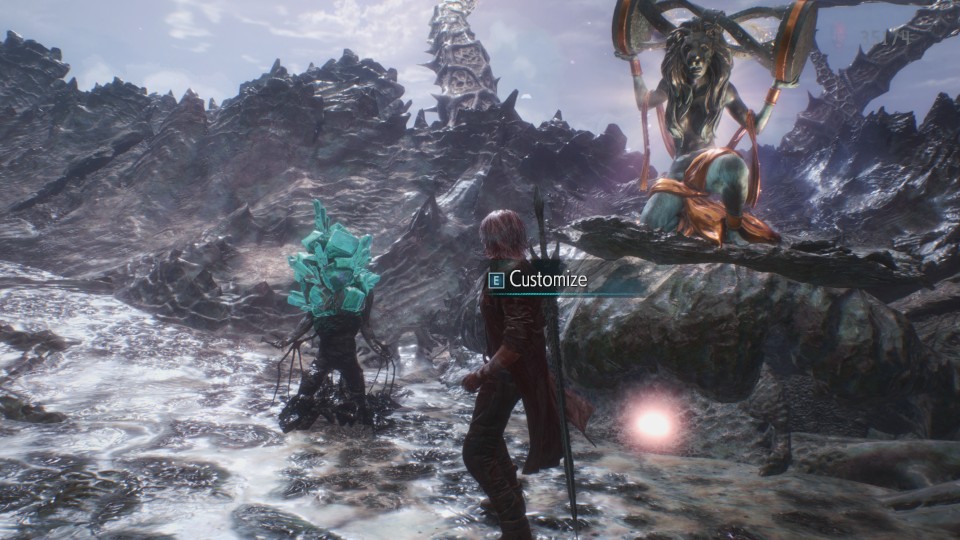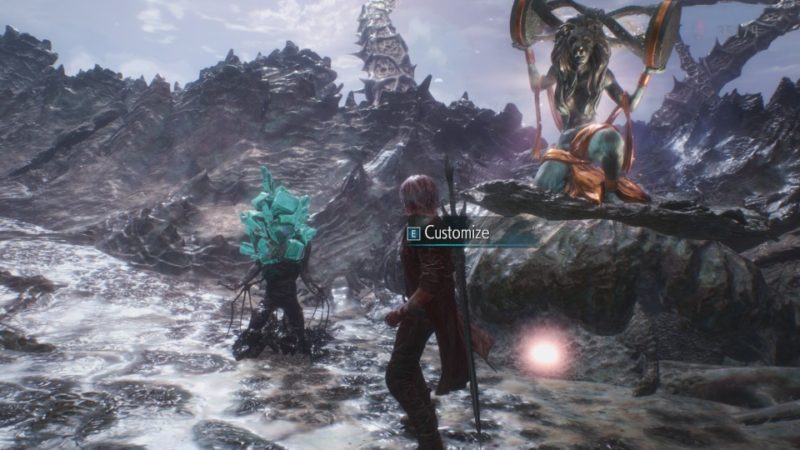 Defeat Griffon, Shadow and Nightmare
Once you're ready, proceed forward to face Griffon, Shadow and Nightmare the last time.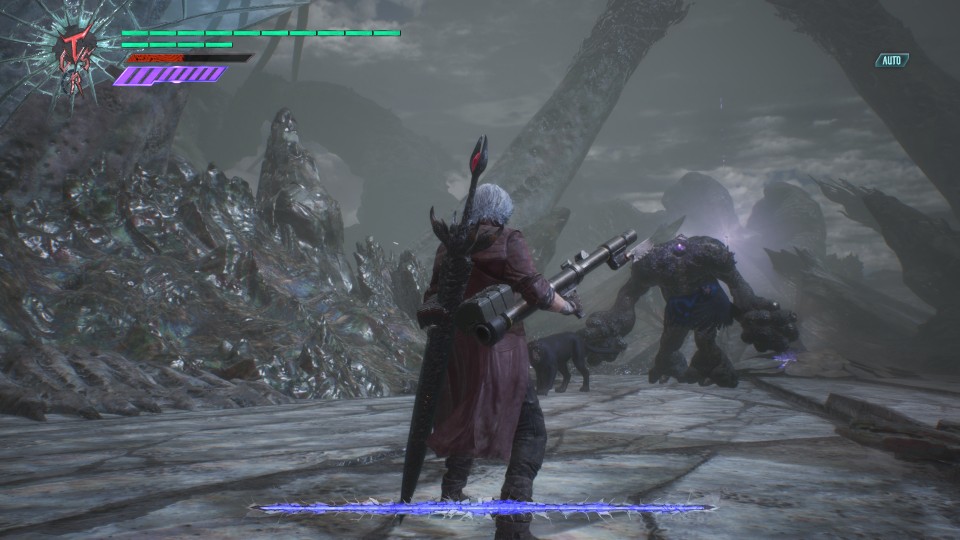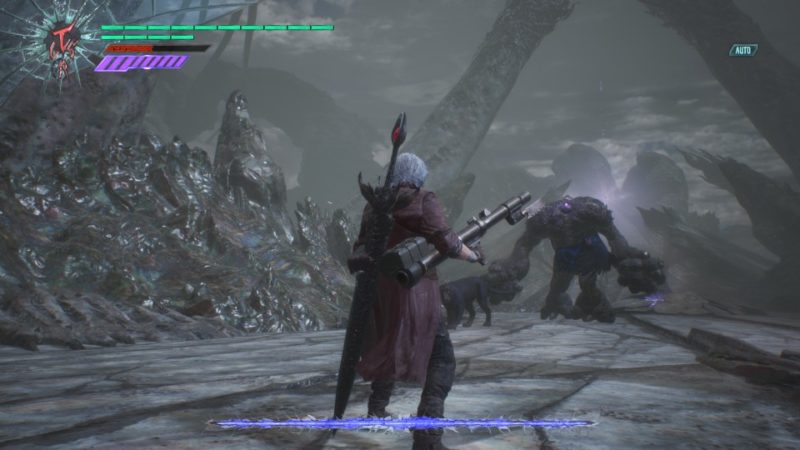 It's slightly harder with the three of them together. Use Devil Trigger and get rid of Nightmare as soon as possible.
Once it's gone temporarily, attack Shadow and Griffon.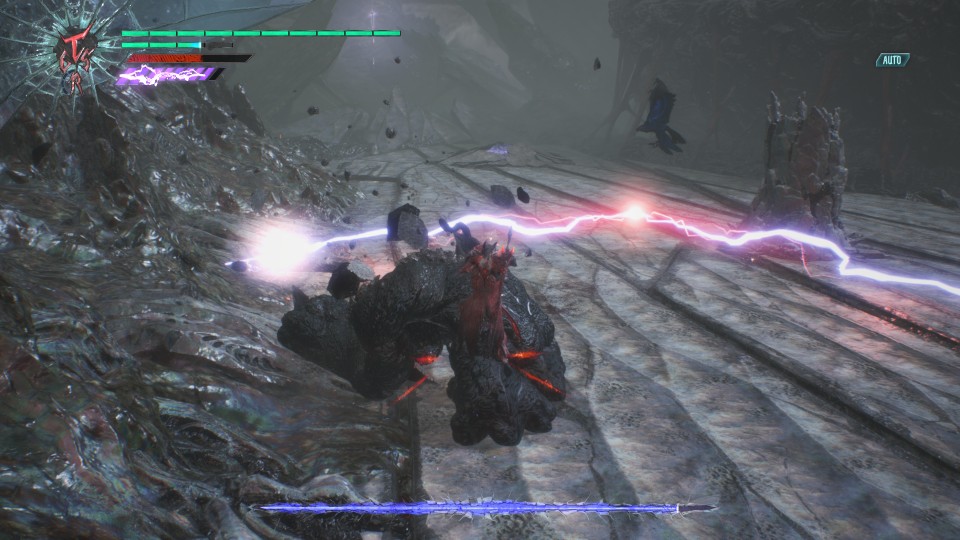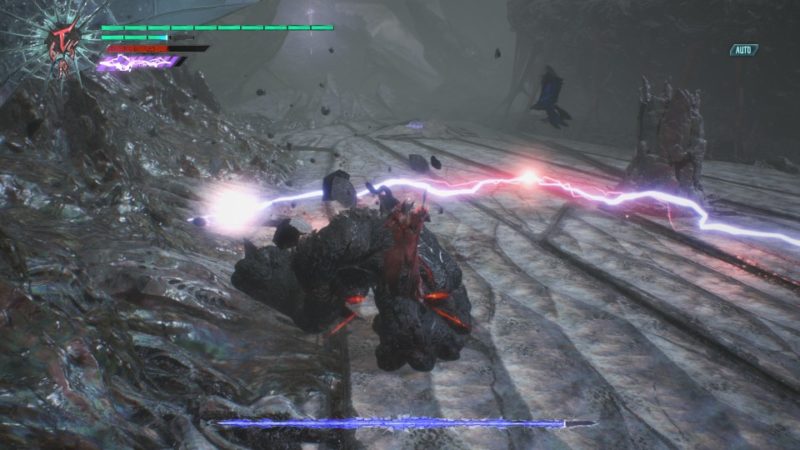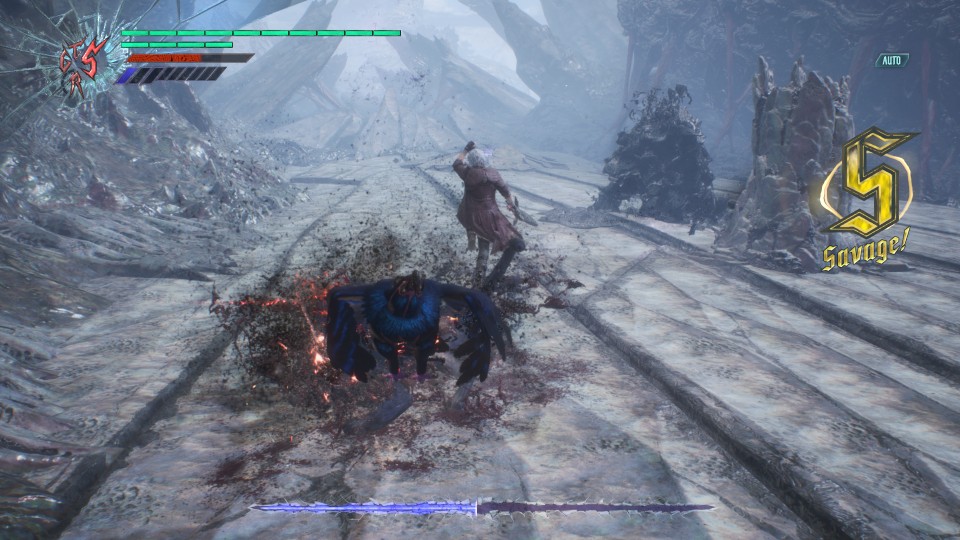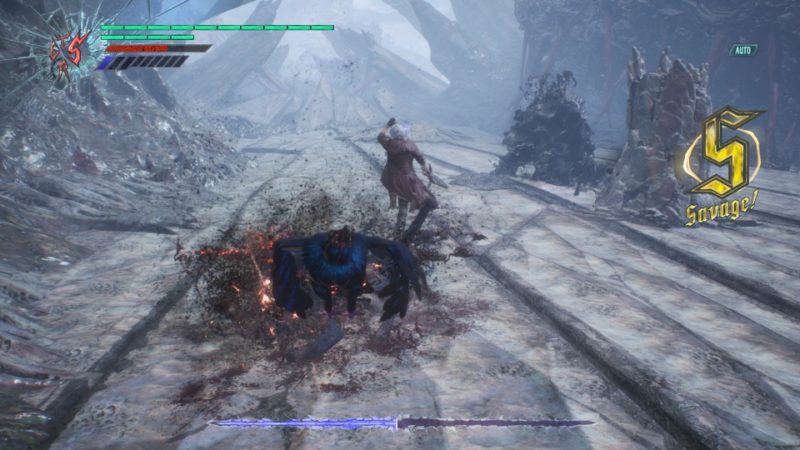 Nightmare will come back after some time. Keep attacking them until the HP goes to zero.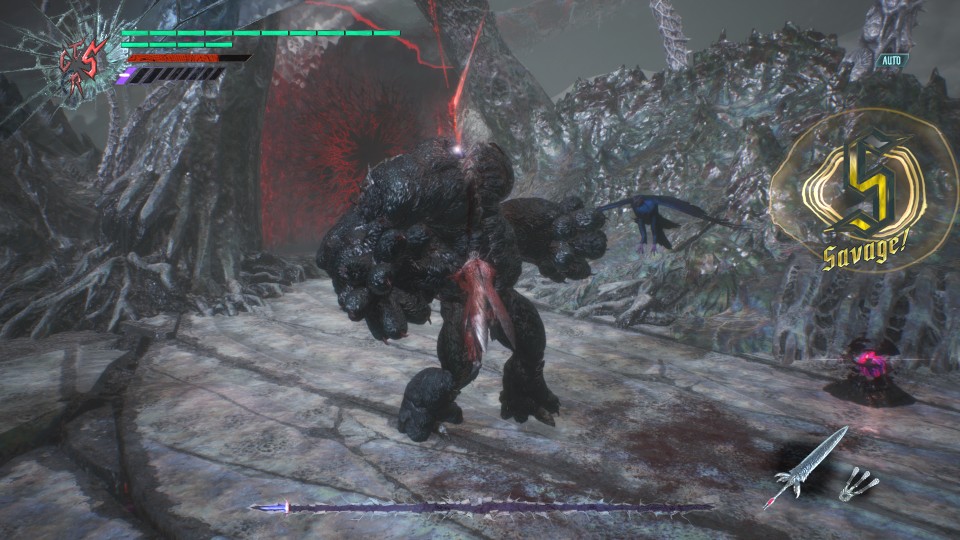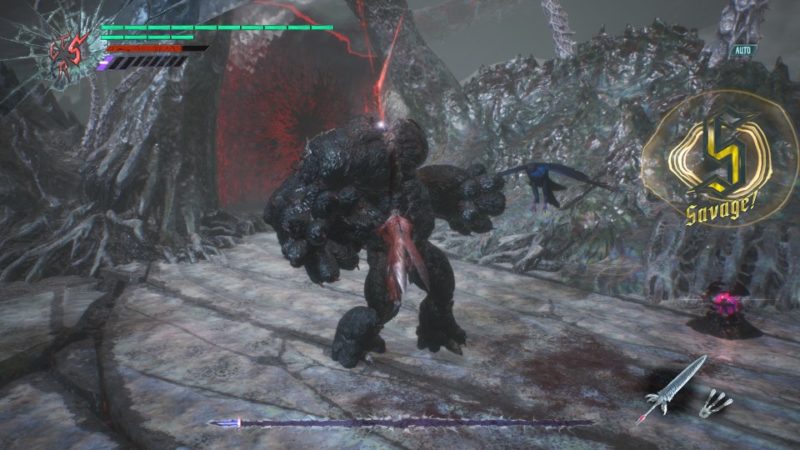 All three of them will die here.
In another cutscene, Nero decides to stop the fight between his father Vergil and Dante.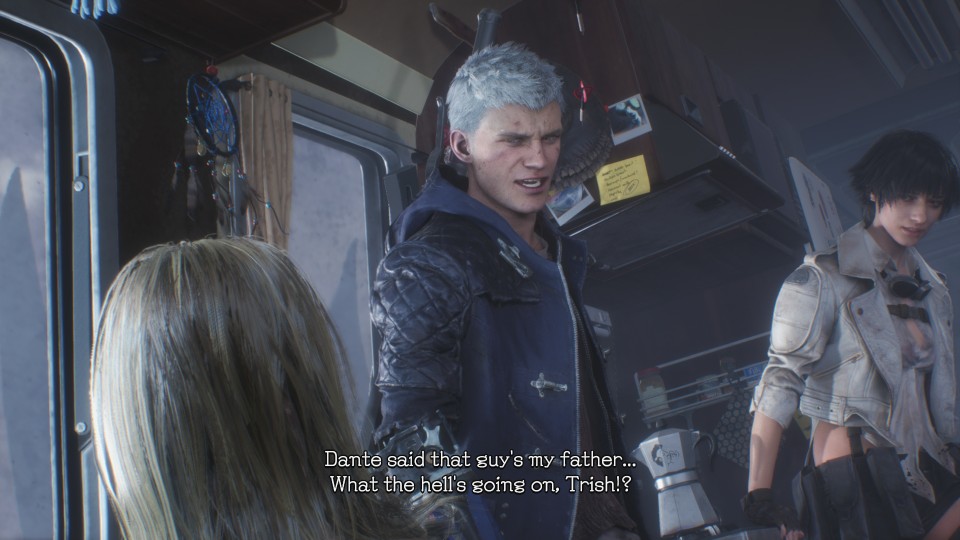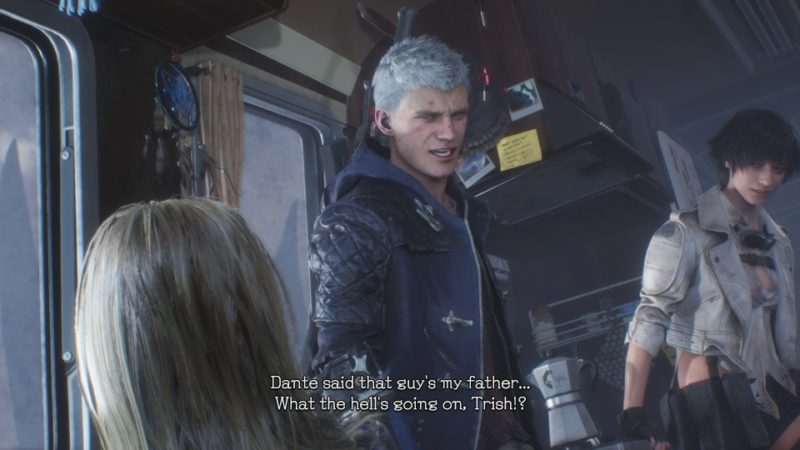 And that's it for Mission 18 of DMC 5.
---
Related articles:
Devil May Cry 5: Mission 19 (Vergil) Walkthrough
All Secret Missions In Devil May Cry 5
Devil May Cry 5: Mission 17 (Brothers) Walkthrough
Devil May Cry 5: Mission 16 (Diverging Point: Dante) Walkthrough
Mission 15 (Diverging Point: Nero) Walkthrough – DMC 5
Devil May Cry 5: Mission 14 (Diverging Point: V) Walkthrough