Mission 16 of Devil May Cry 5 is known as the Diverging Point: Dante.
This time, you play as Dante as he get to the bottom of the Qliphoth roots.
Here's a walkthrough of Mission 16 (Diverging Point: Dante) in DMC 5.
Story
While V and Nero have their own battles, Dante is the quickest and descends below to look for the Demon King.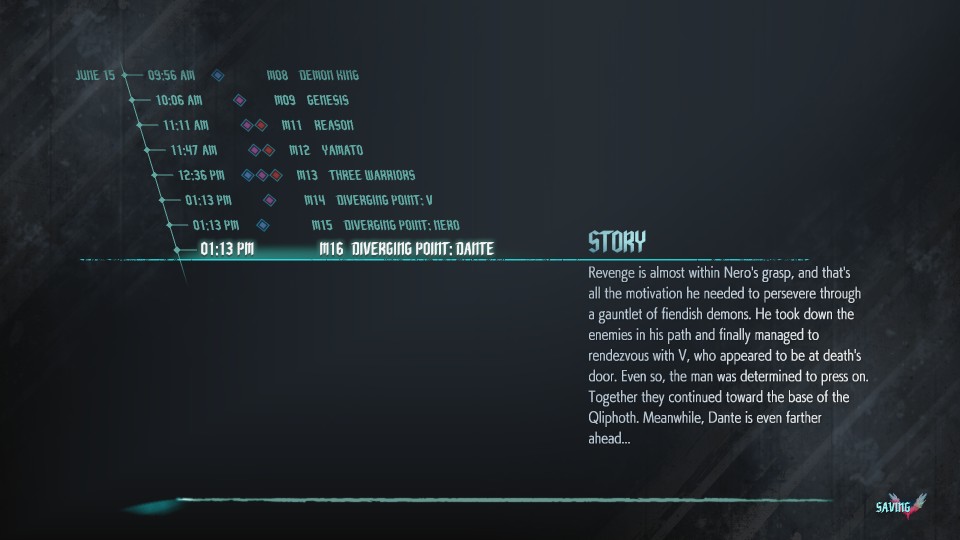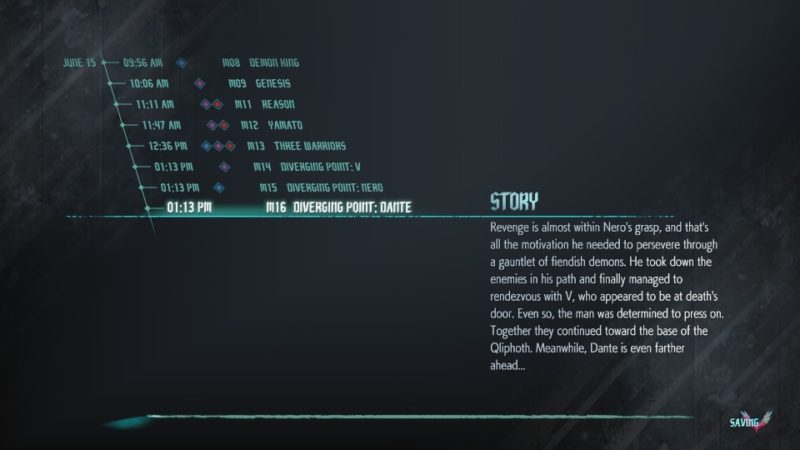 Keep going downwards
This mission is quite straightforward. As you spawn, you need to jump down.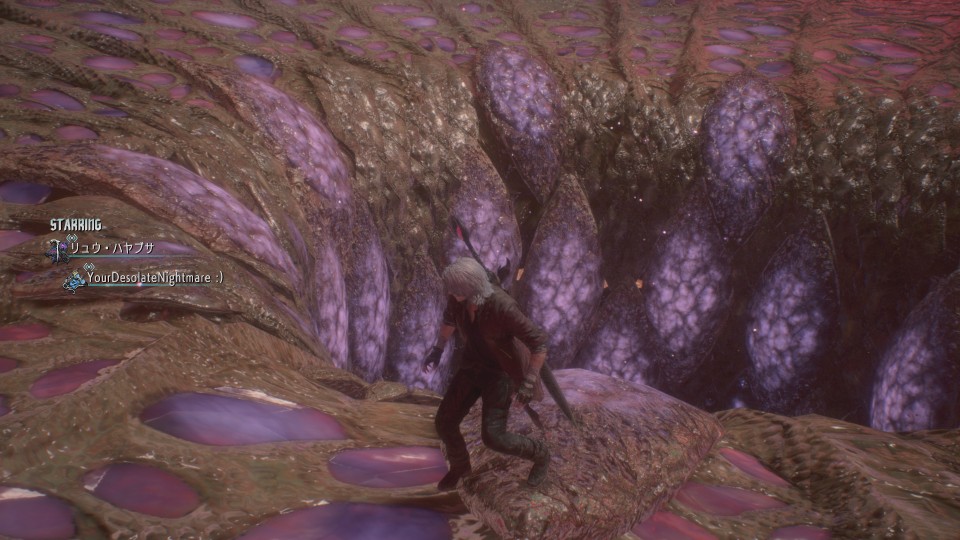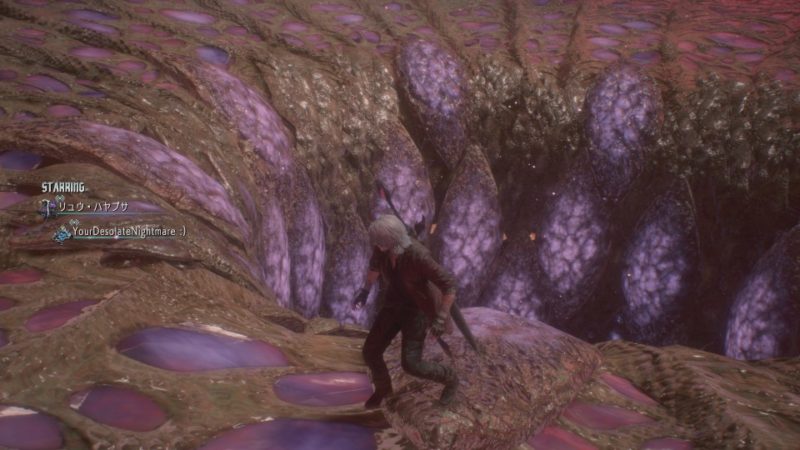 Collect all the orbs along the way.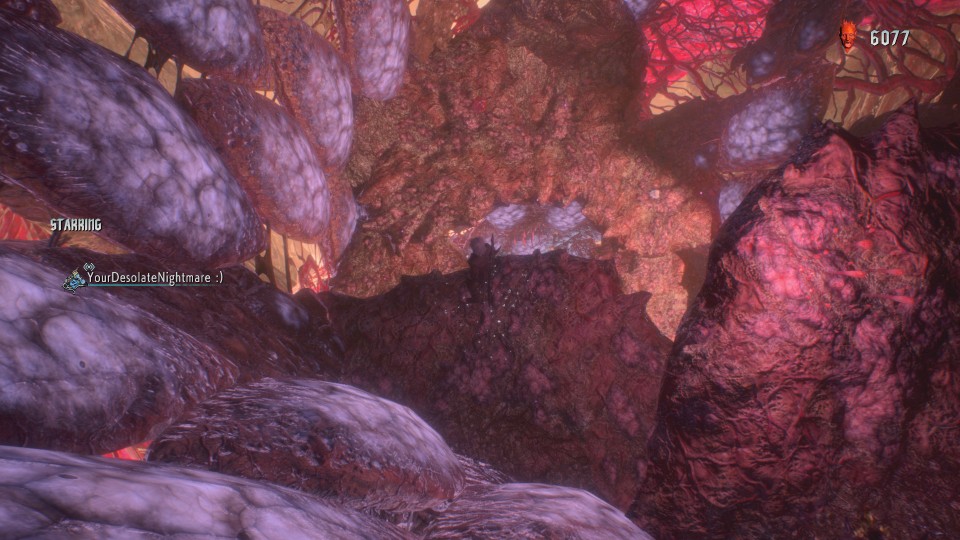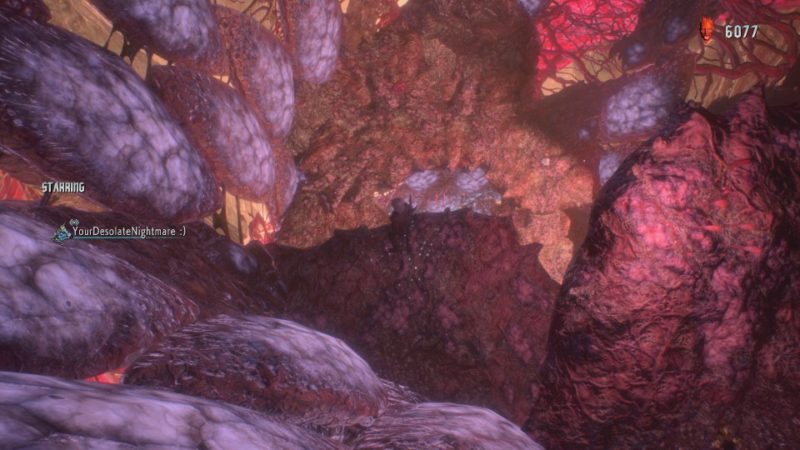 In each level, there'll be plenty of demons to destroy.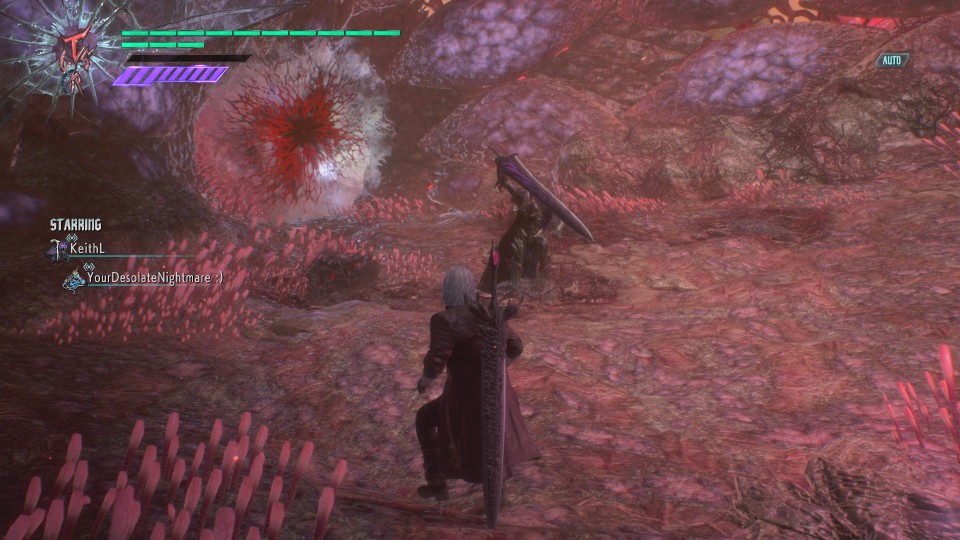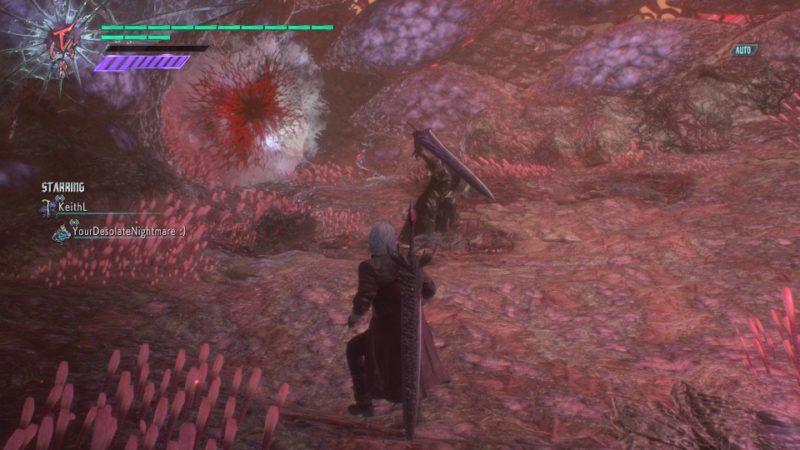 Once you're done, go down again.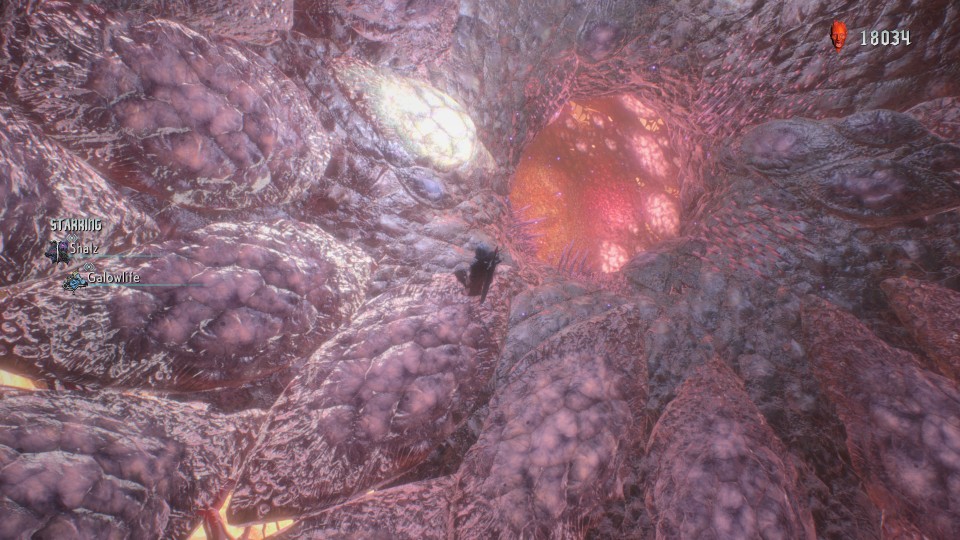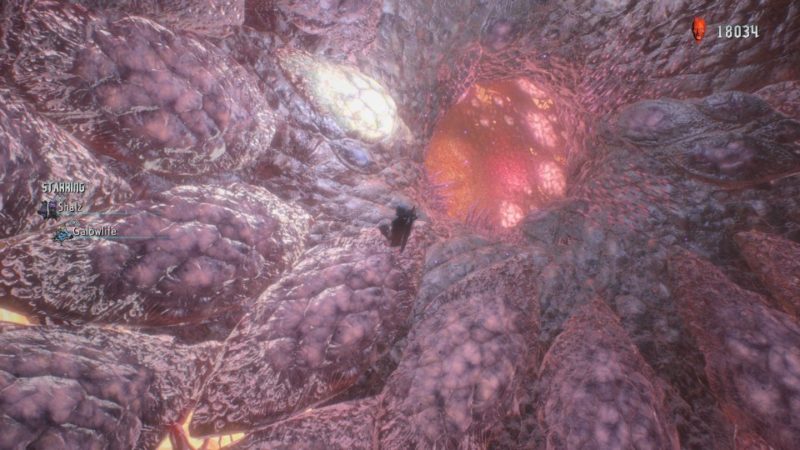 In the next level, you will meet more demons, including this rhino demon.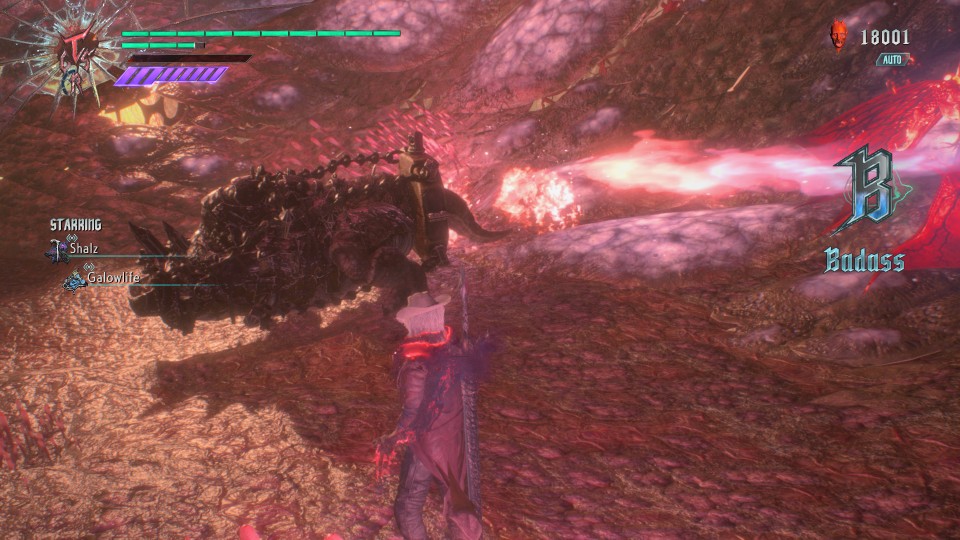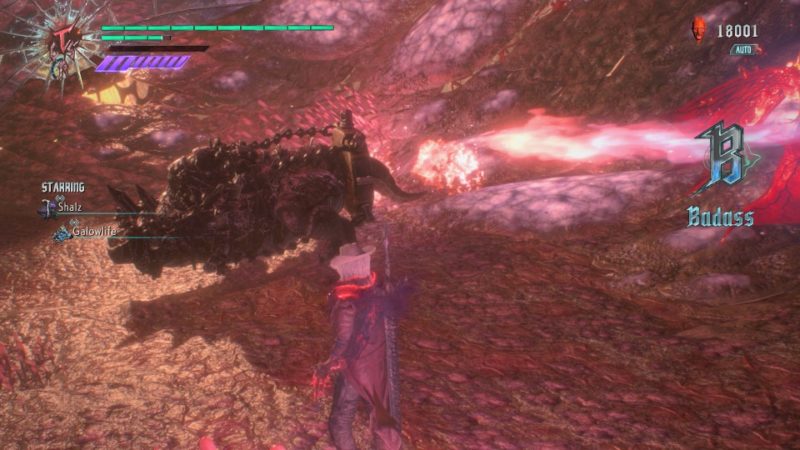 Keep going ahead and kill the demons.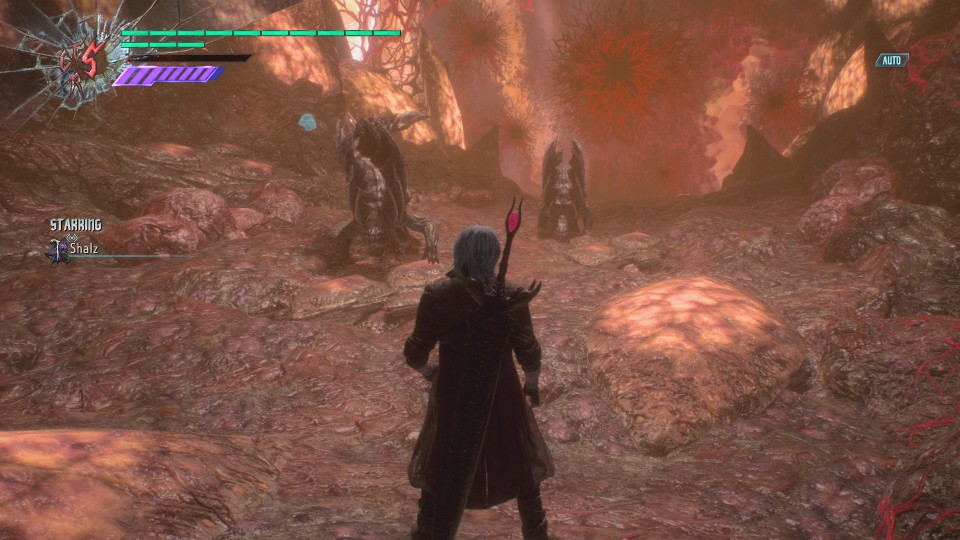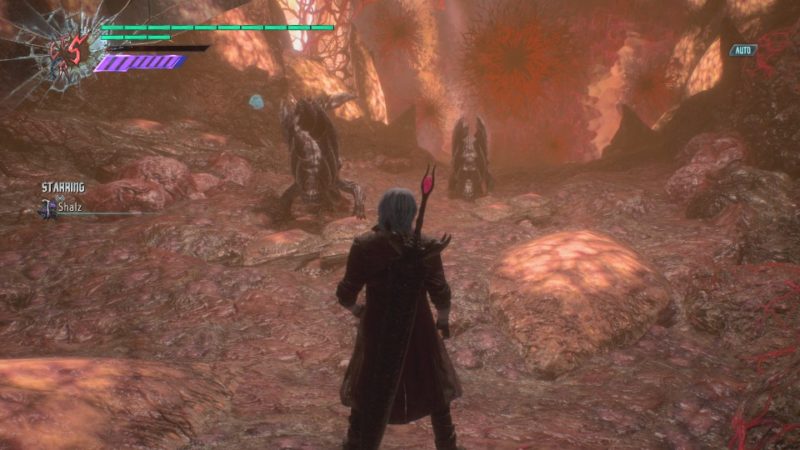 You will come across yet another area where you have to keep going downwards. There are plenty of orbs to loot along the way.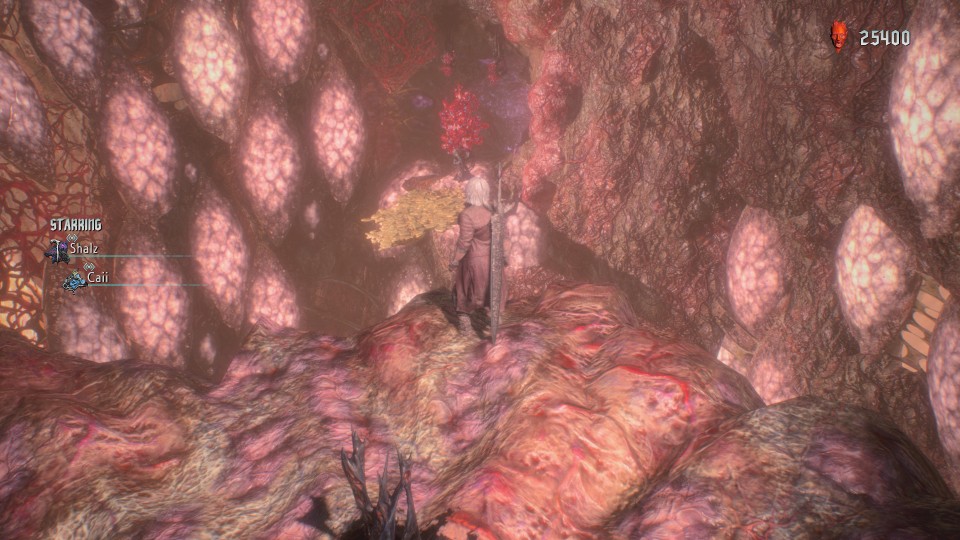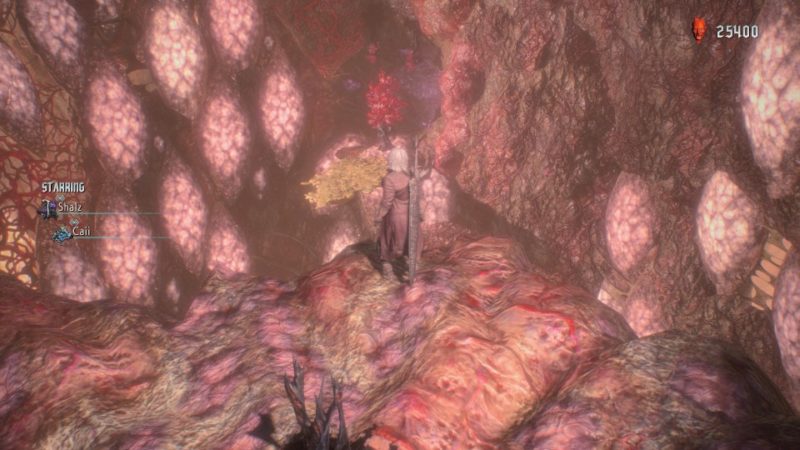 As you descend again, there'll be more groups of demons.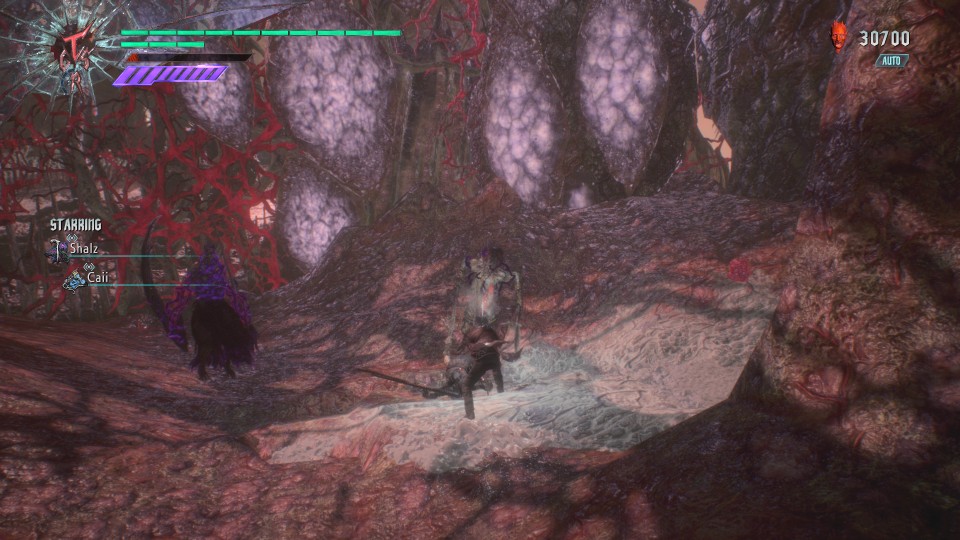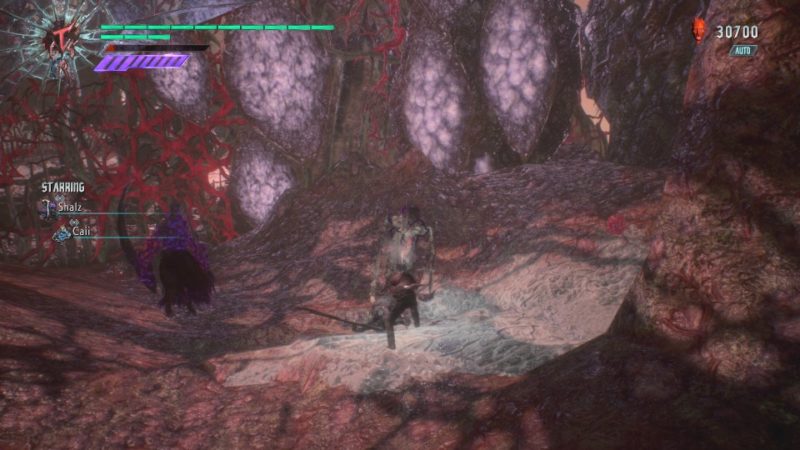 Keep descending until you reach this icy area.
Here, you have to defeat the Nobodies.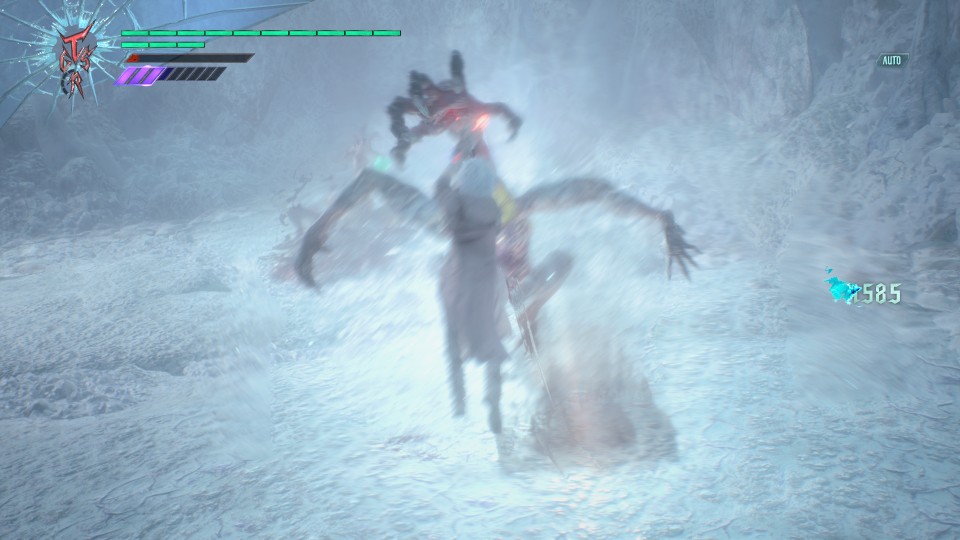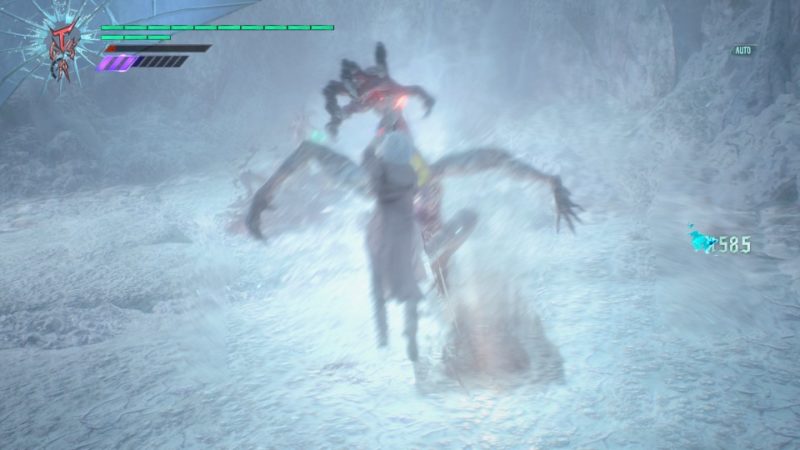 Keep going down
After defeating the demons, go downward again.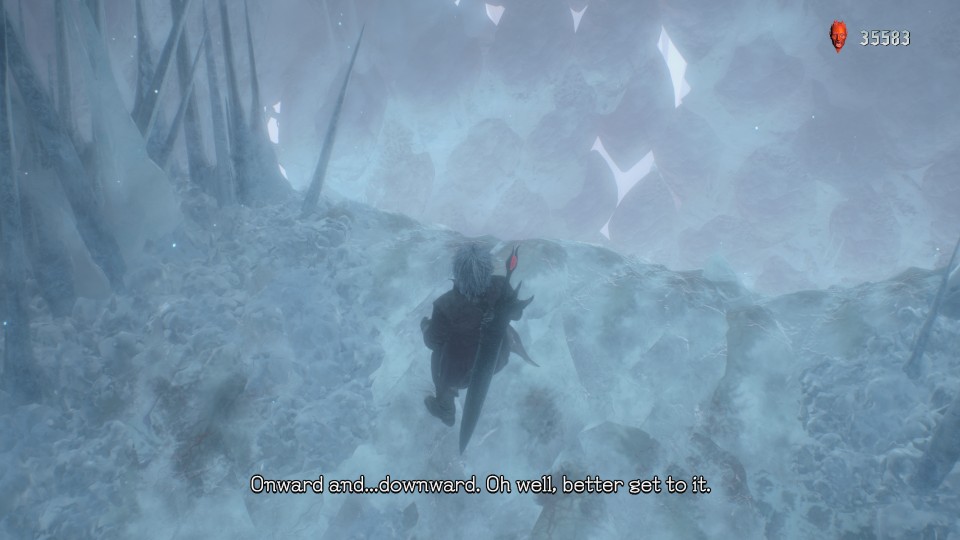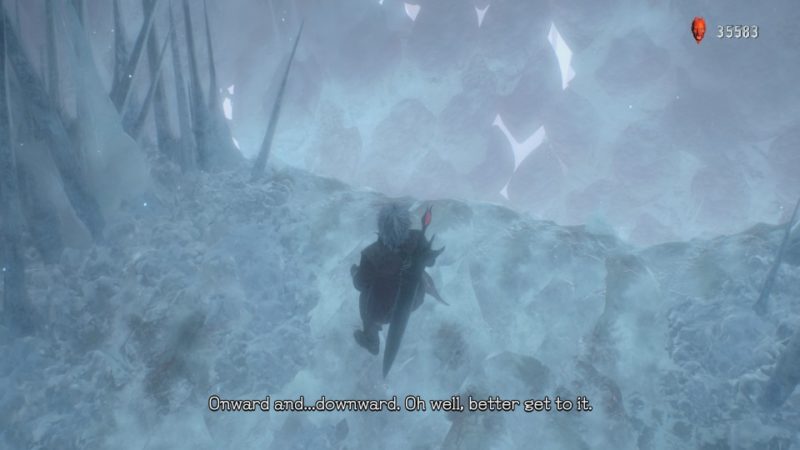 You'll come across a place to customize. You may want to use it as it's the last chance before the boss battle.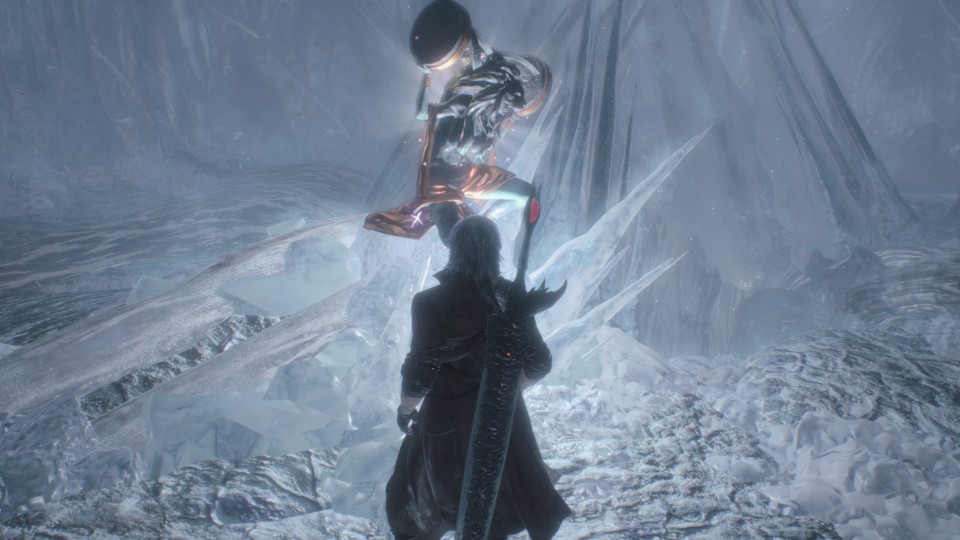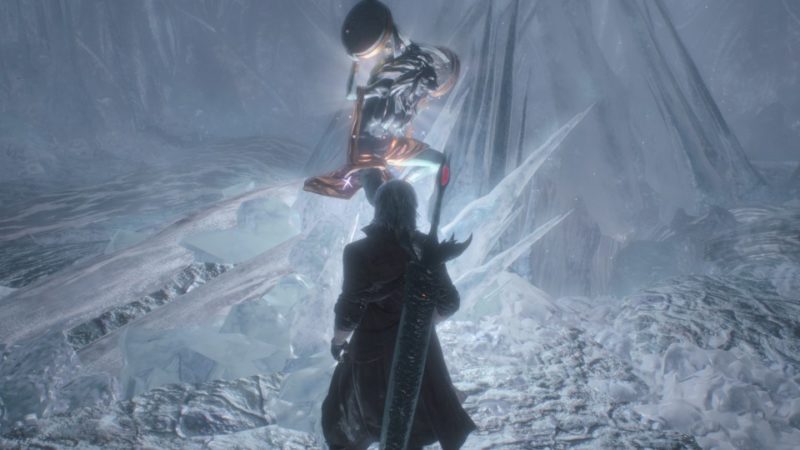 Once you're ready, proceed to jump down the hole and you will meet the boss for this mission.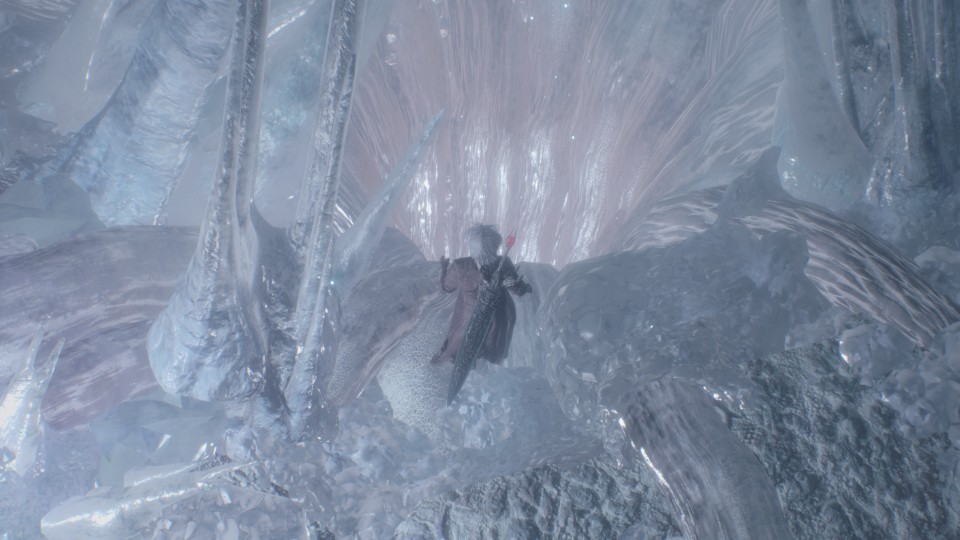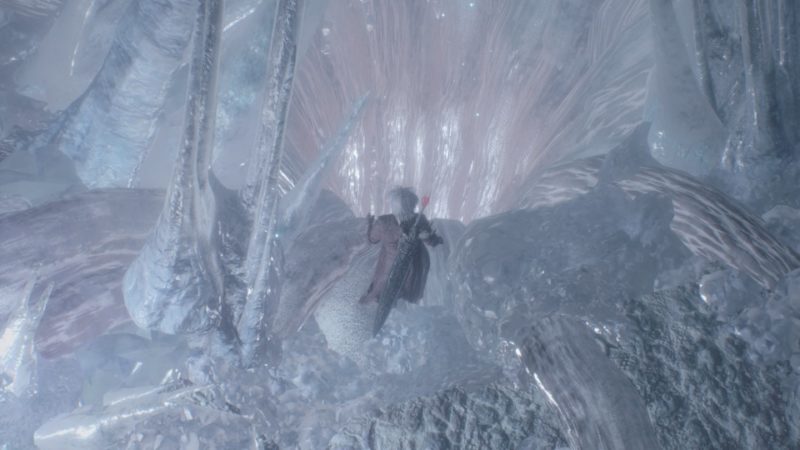 Defeat King Cerberus (boss battle)
A cutscene will load and Dante will meet King Cerberus.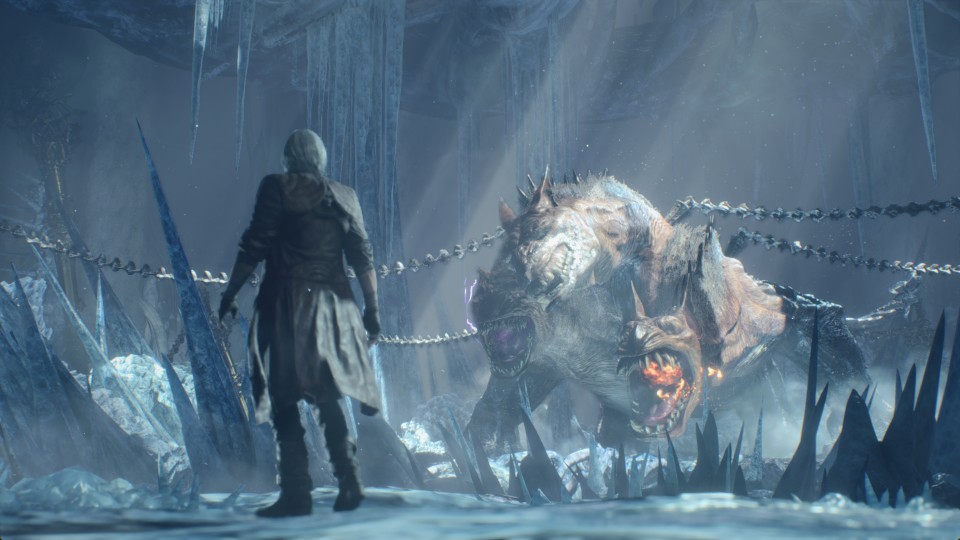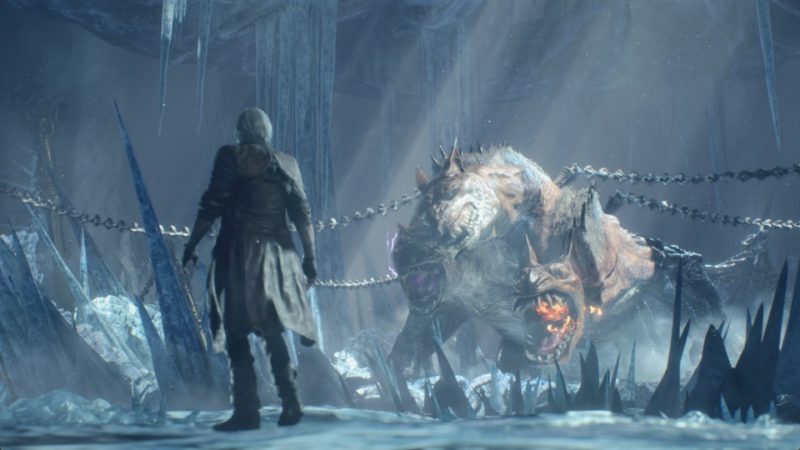 He will taunt them (as usual) and the battle begins.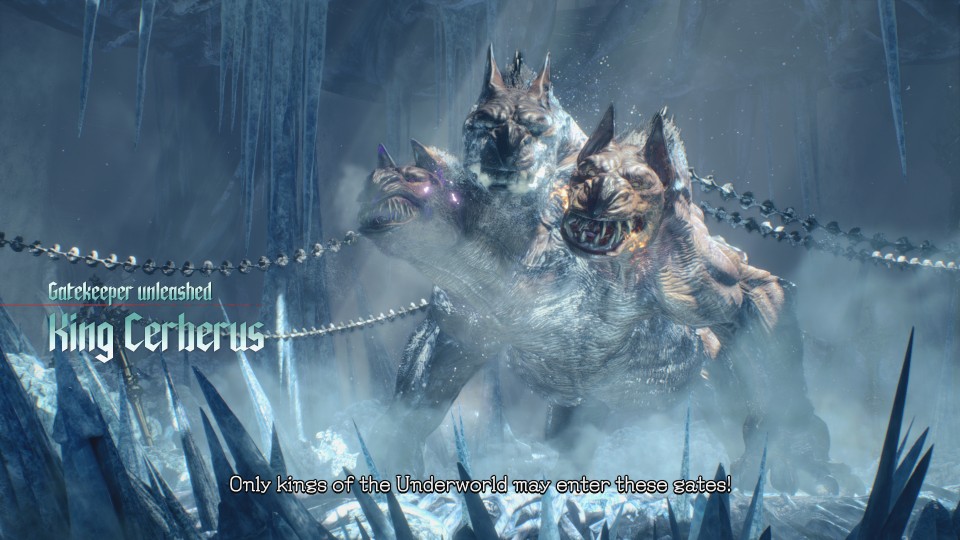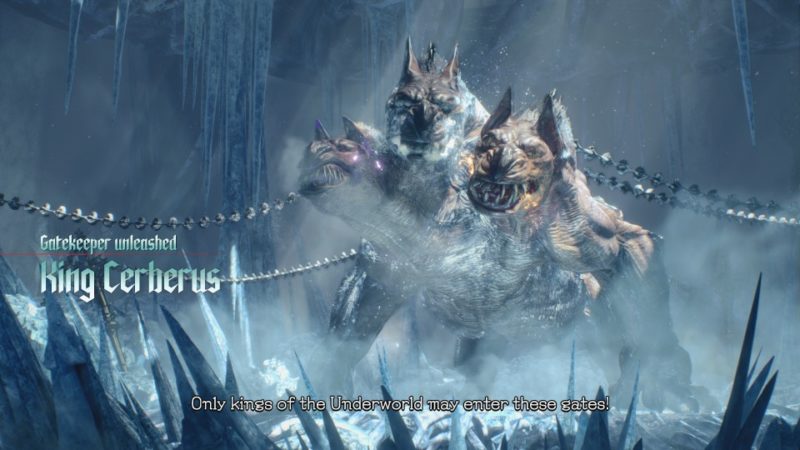 This King Cerberus has three different elements. It starts with fire, followed by electricity and finally blizzard.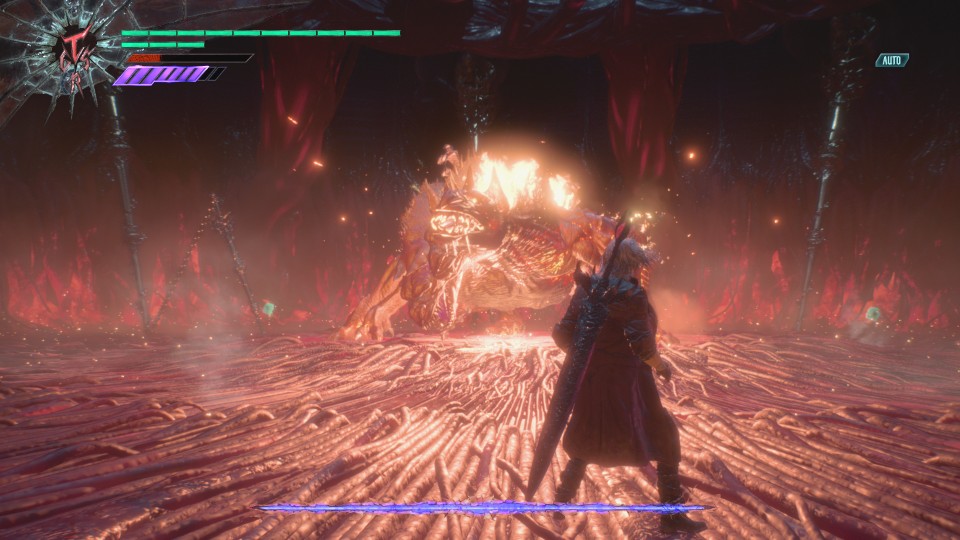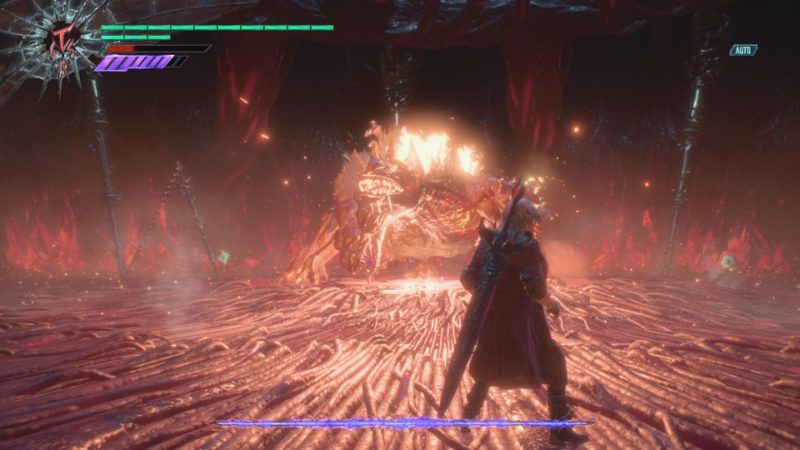 Keep attacking its head to deal damage. You may want to use the Devil Trigger here to kill them quickly (and heal).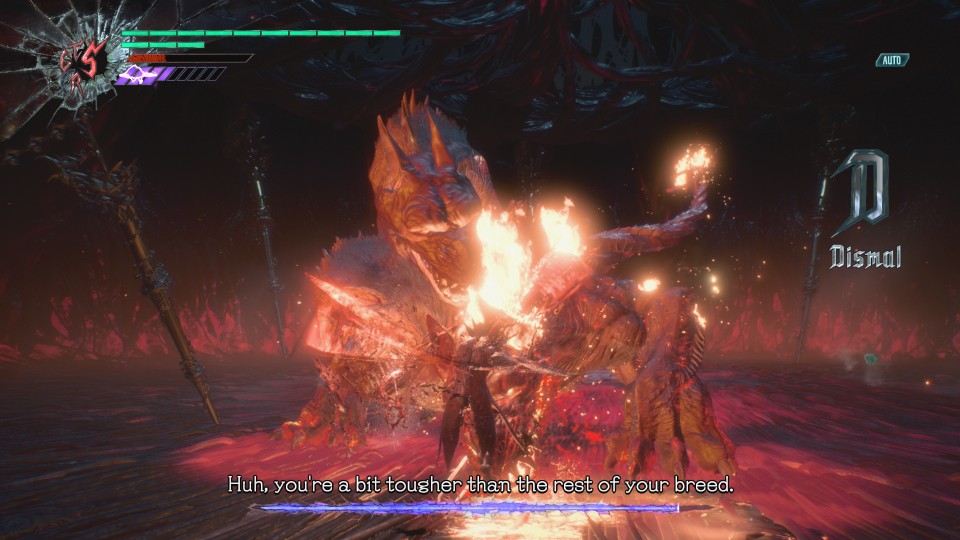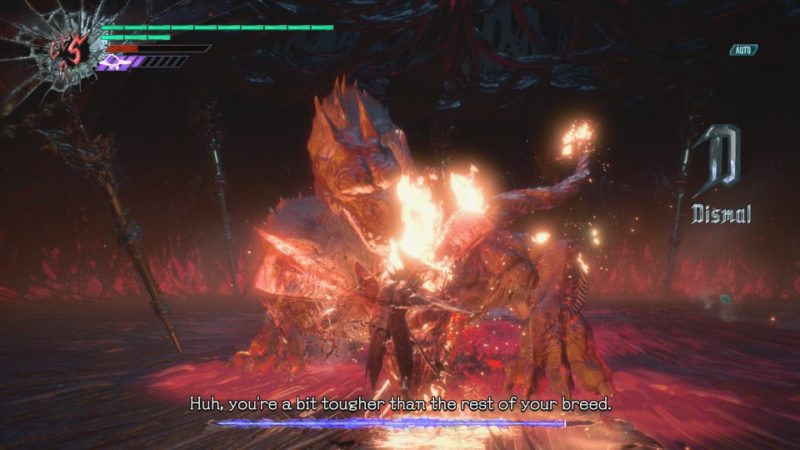 Whenever King Cerberus uses its skills, it affects a big area. For e.g. this electric blast has a huge radius. It's hard to avoid it but you can anticipate them.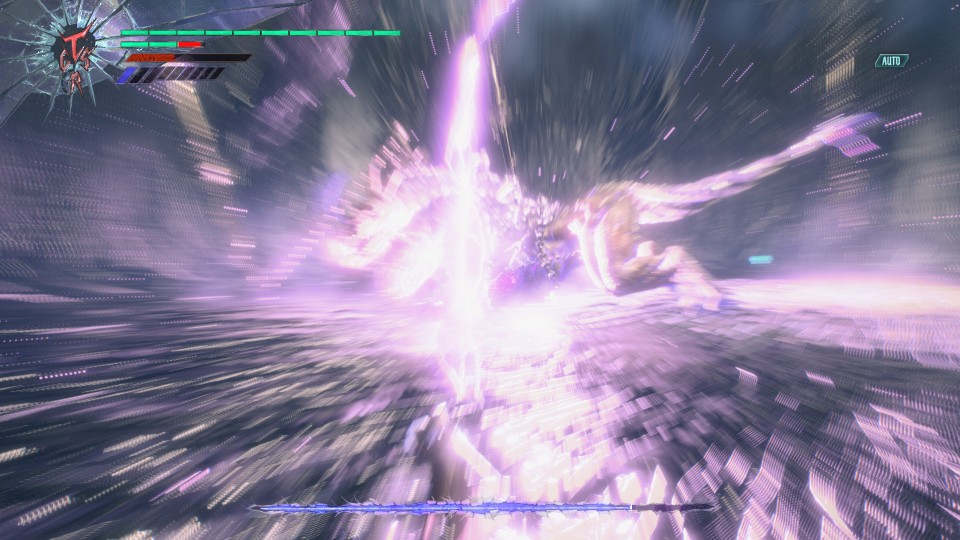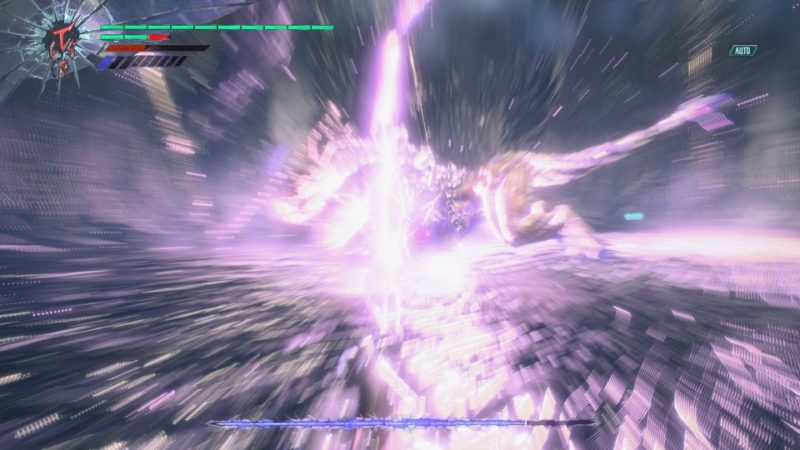 When it uses its blizzard skill, you will be frozen and get hit by some icy drops.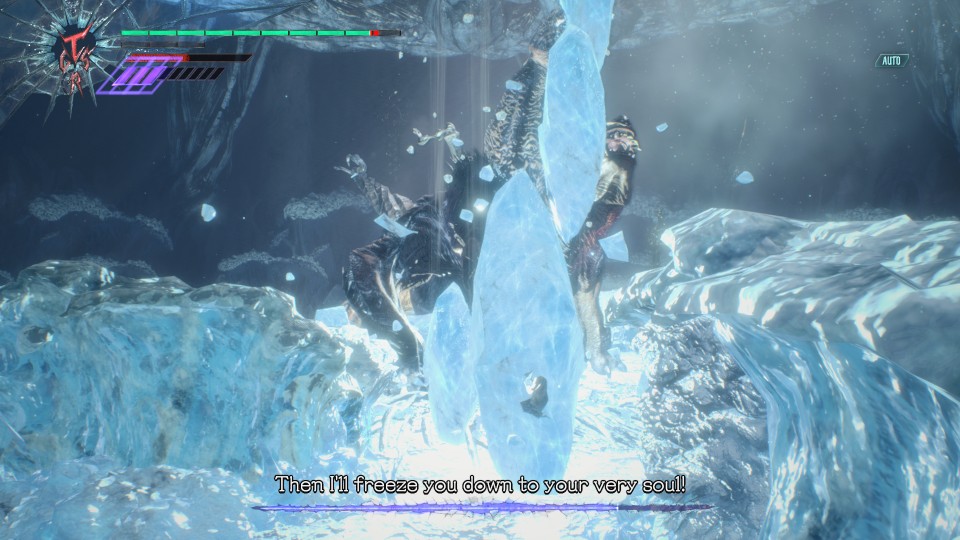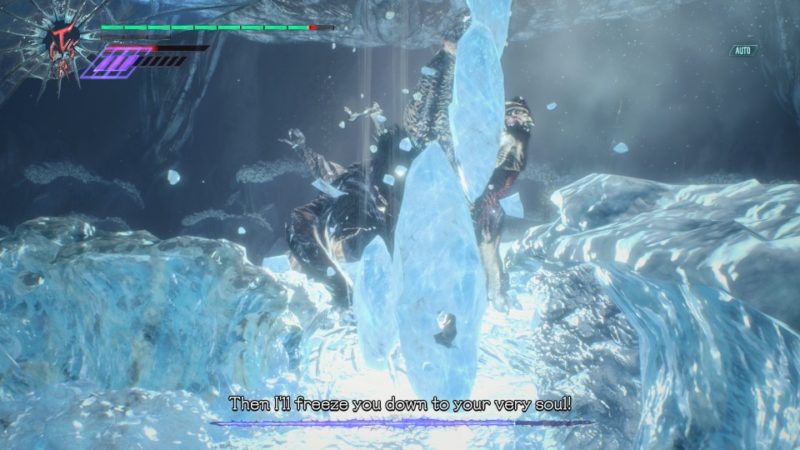 The key to winning is to use Devil Trigger to heal Dante and cause the most damage at the same time.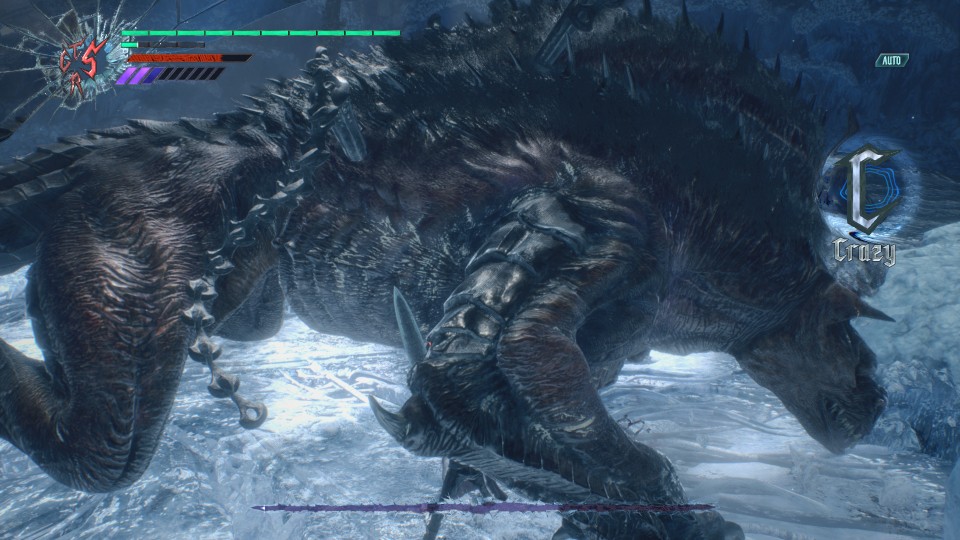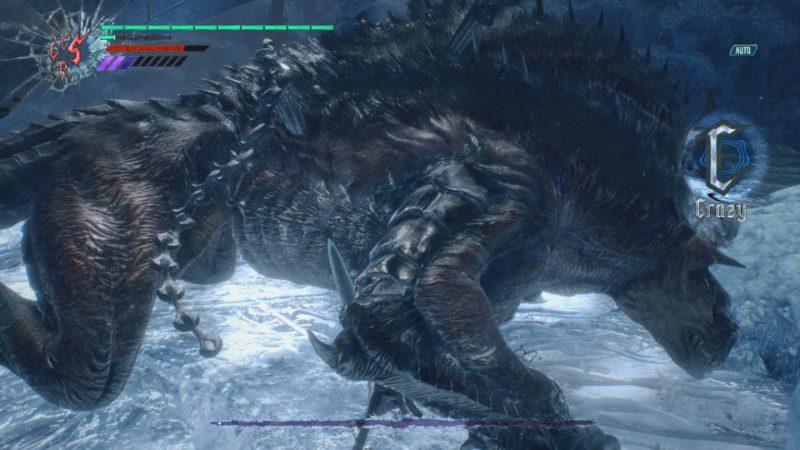 After King Cerberus loses, it will leave behind a new weapon for Dante.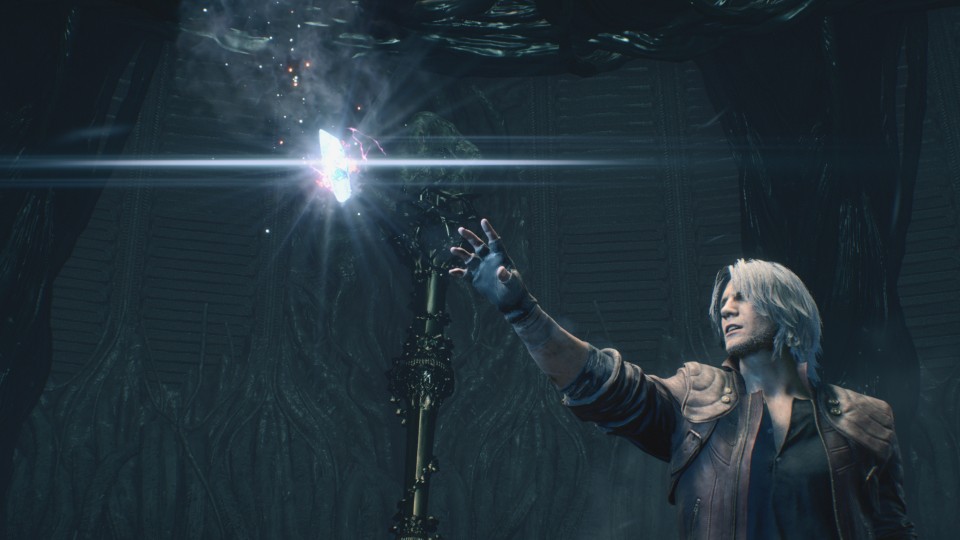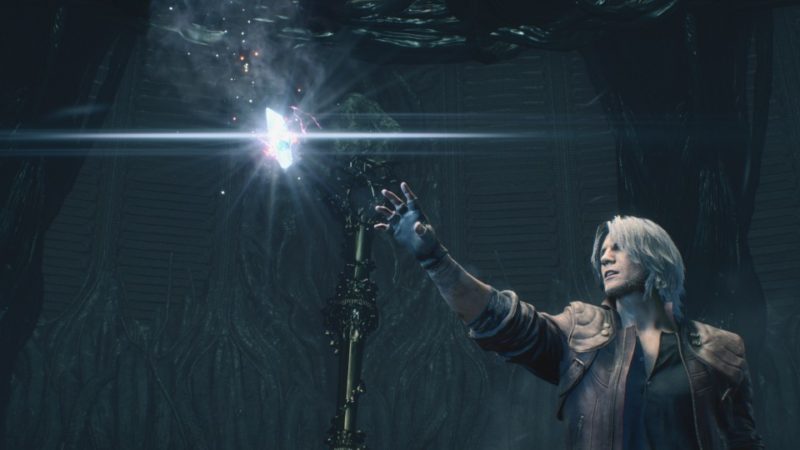 You will now unlock the King Cerberus nunchucks which have all three elements: fire, ice and lightning.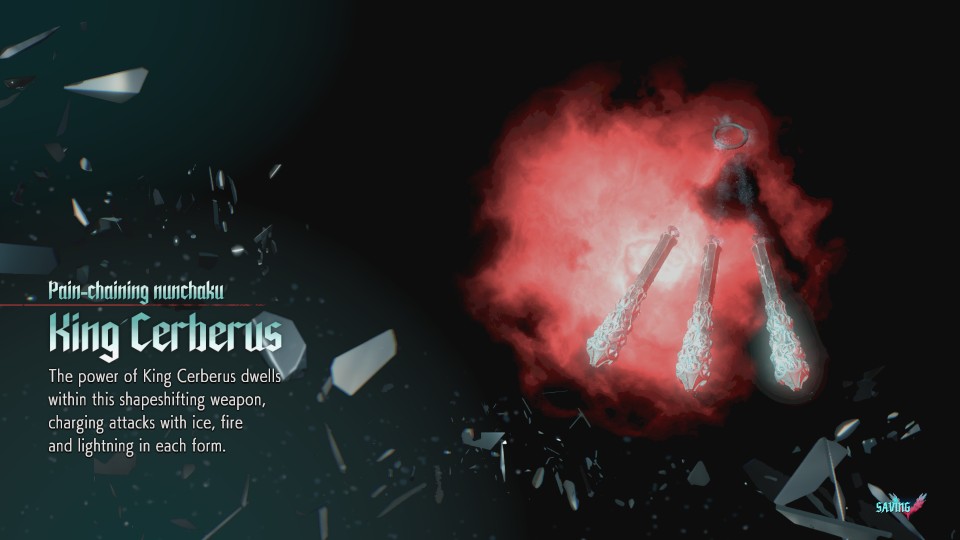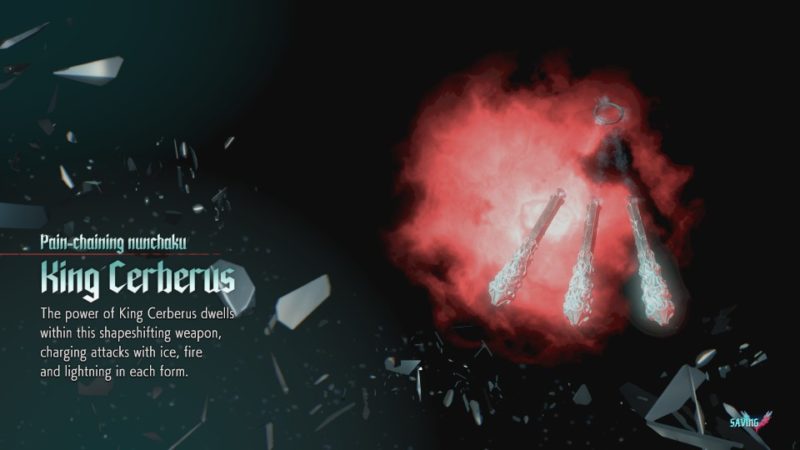 That's it for Mission 16 of DMC 5.
---
Related articles:
How To Find All Secret Missions In Devil May Cry 5
Mission 18 (Awakening) Walkthrough – DMC 5
Devil May Cry 5: Mission 15 (Diverging Point: Nero) Walkthrough
Devil May Cry 5: Mission 14 (Diverging Point: V) Walkthrough
Mission 12 (Yamato) Walkthrough – DMC 5
Devil May Cry 5: Mission 9 (Genesis) Walkthrough