Mission 15 of Devil May Cry 5 is known as Diverging Point: Nero.
Your task is to play as Nero and get to the bottom of the Qliphoth area.
Here's a walkthrough of Mission 15 (Diverging Point: Nero) in DMC 5.
Story
While V and Dante is off to the bottom, Nero has his own battles.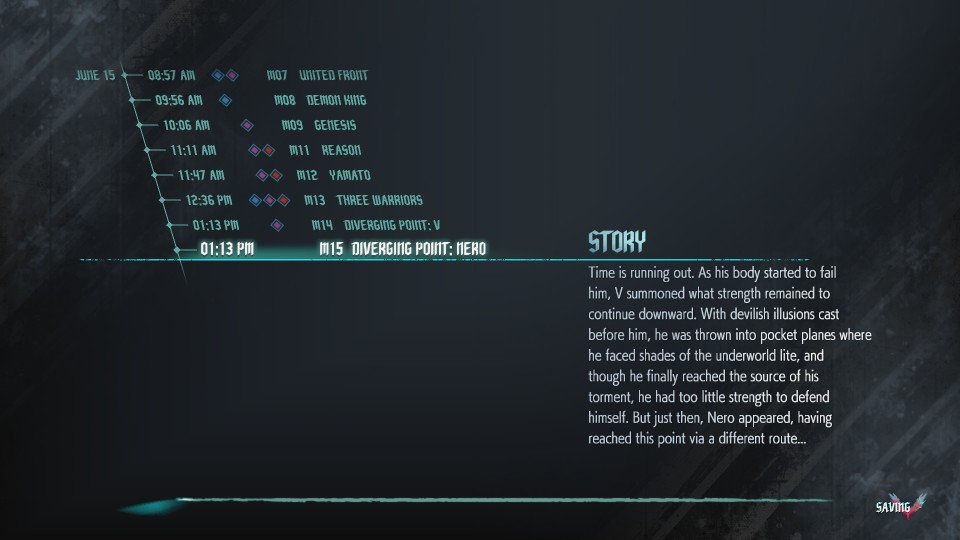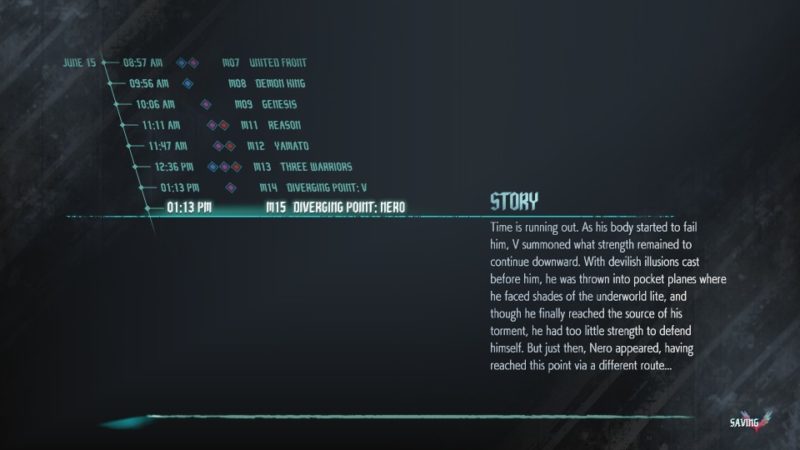 Keep going forward
You will spawn at the top and you have to jump down.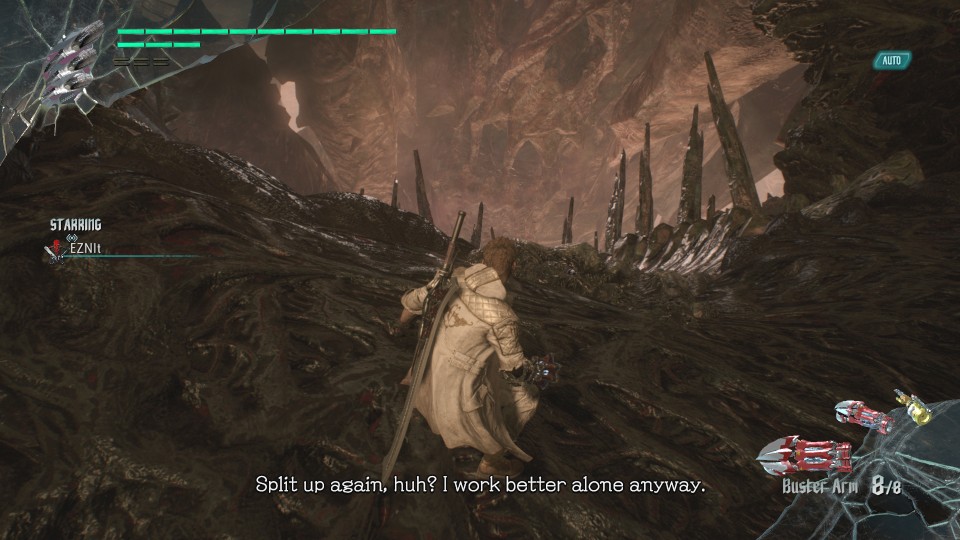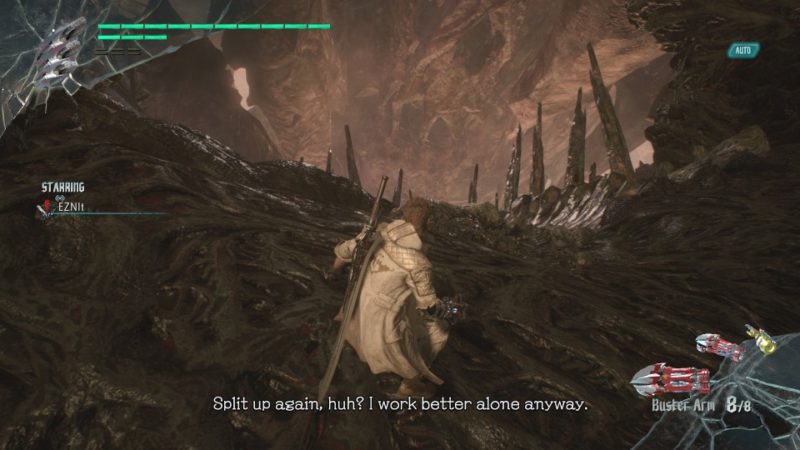 At one point, there'll be a target for you to use grim grip to get to the other side.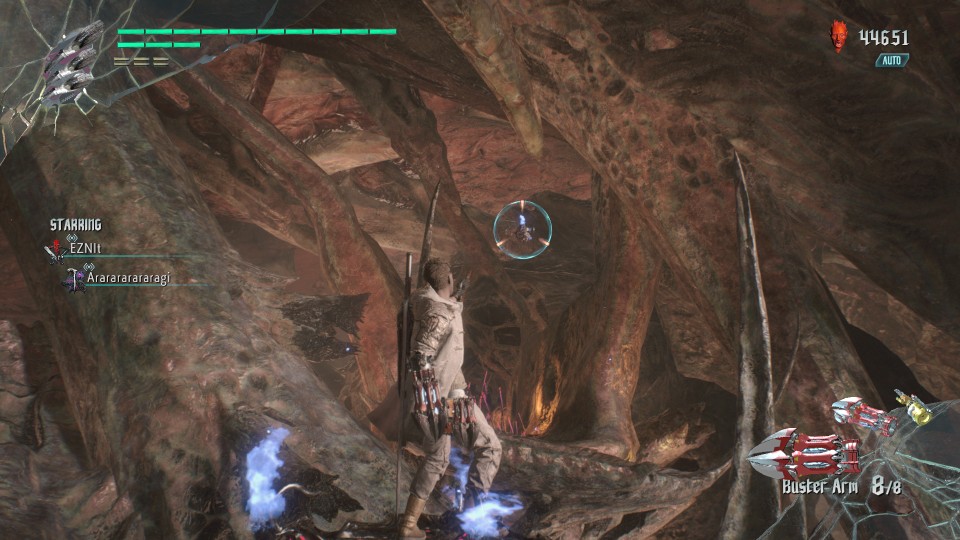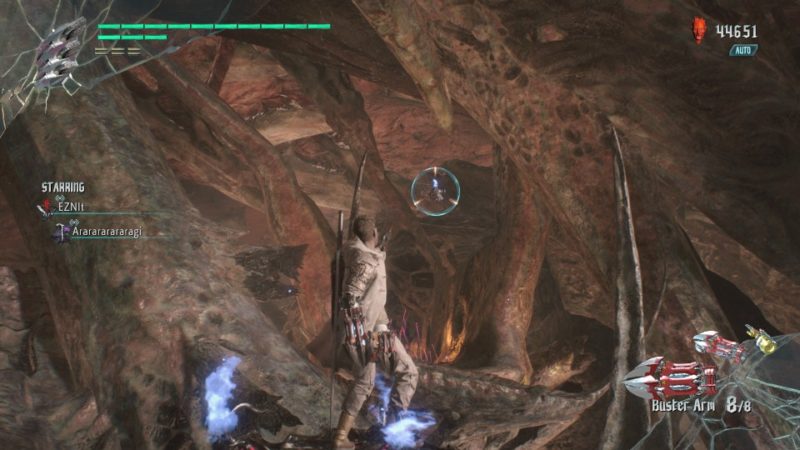 After reaching the other side, you will face many thorns along the way. Time yourself to get by.
Avoid the spikes
You can double jump if you have the skill.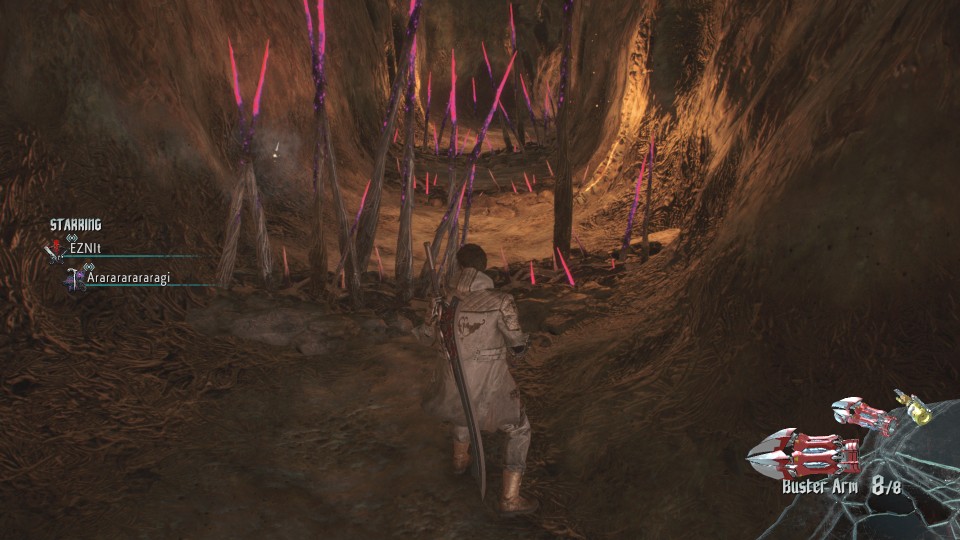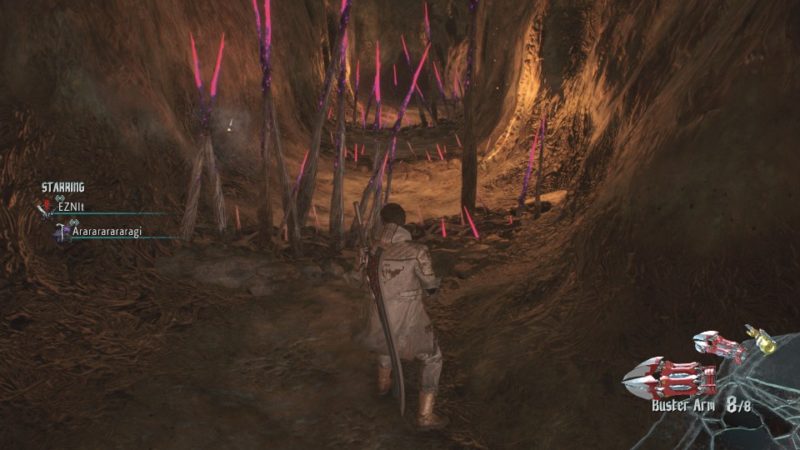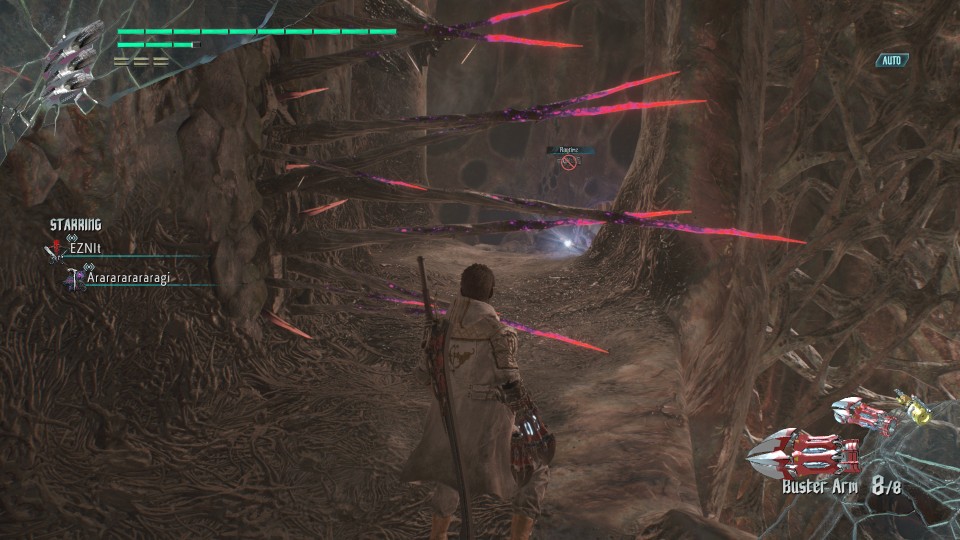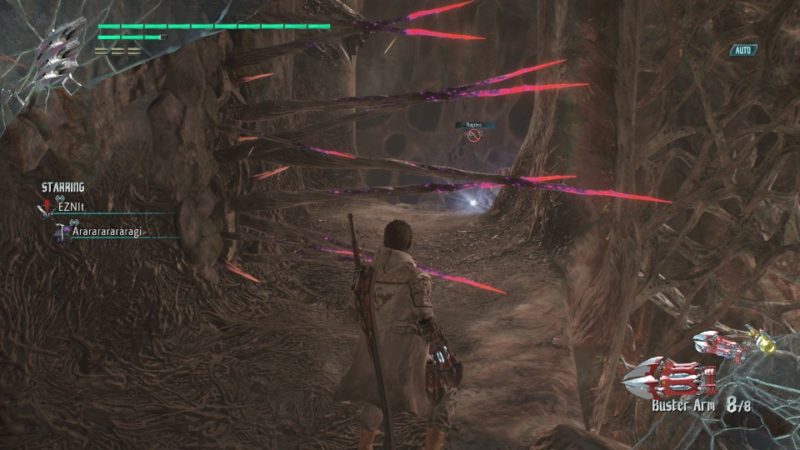 If you happen to fall down, you will meet some demons.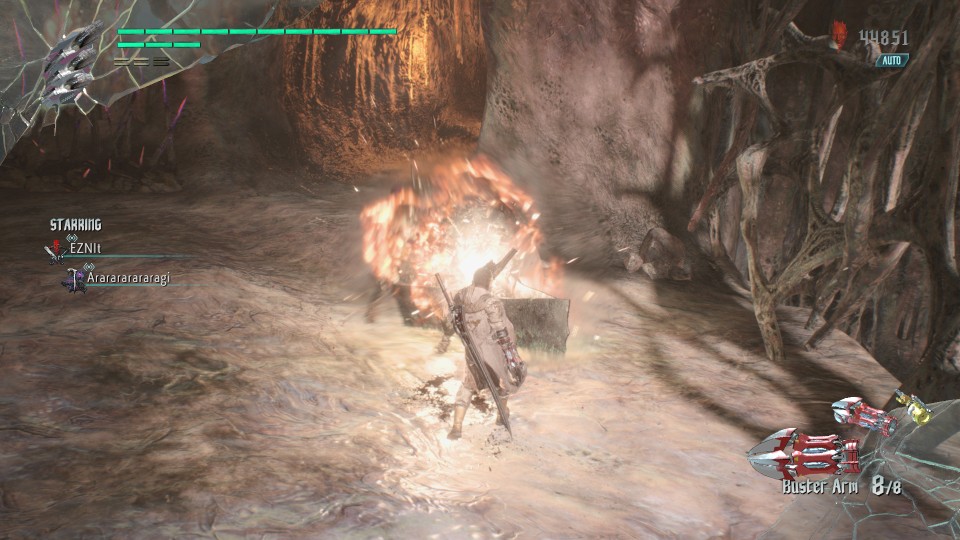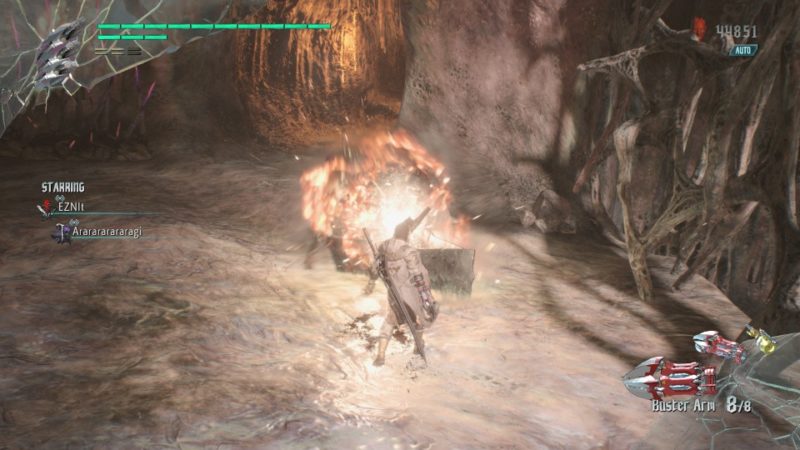 As you get up, there's a tree full of orbs here.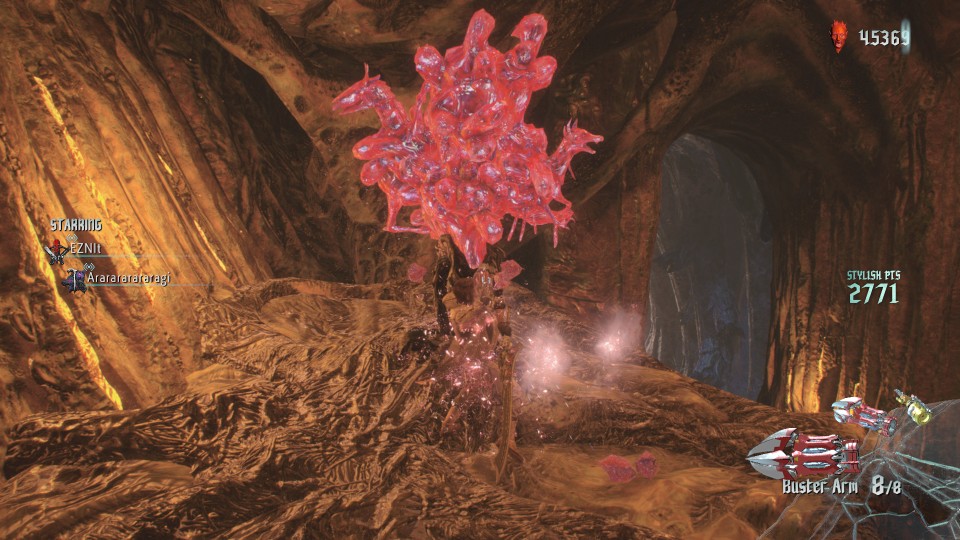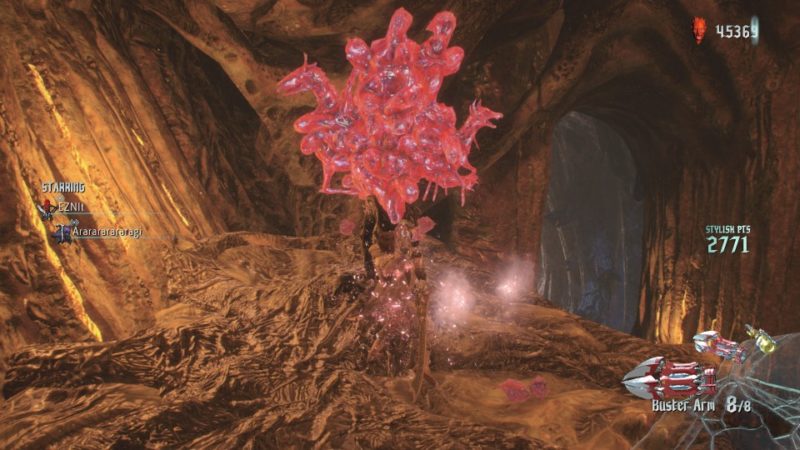 Continue on your journey
Now, keep going downwards.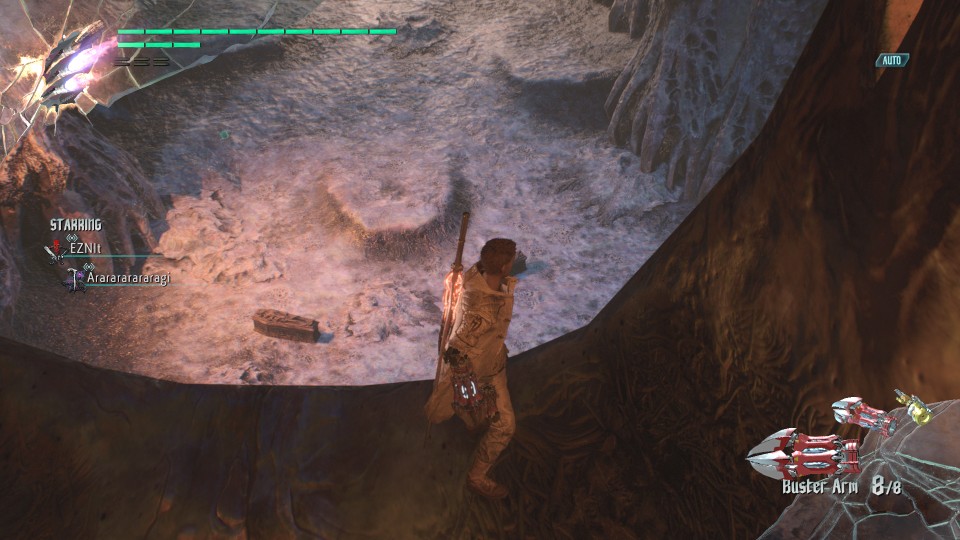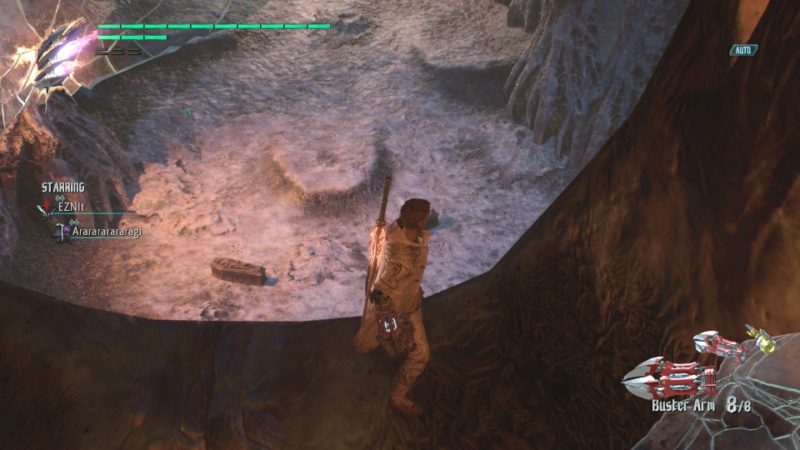 There'll be more demons to kill here.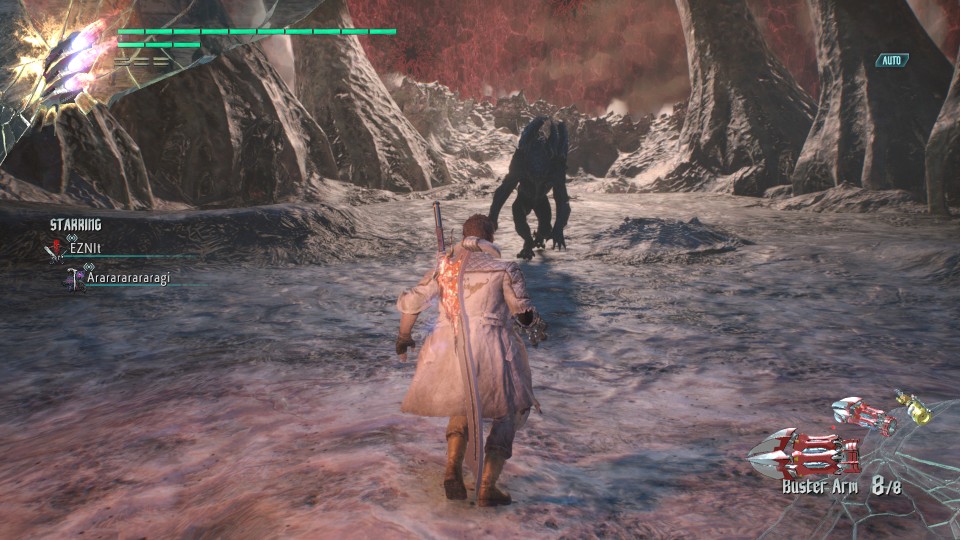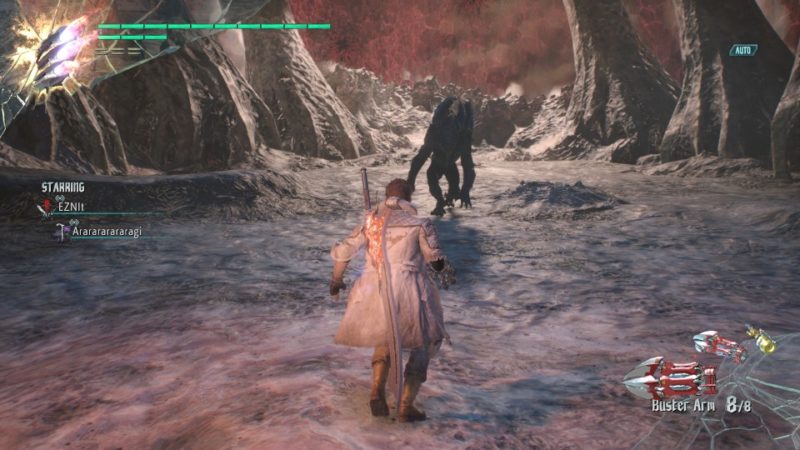 Death Scissors is also here. It's easier to kill them by using your wire snatch skill.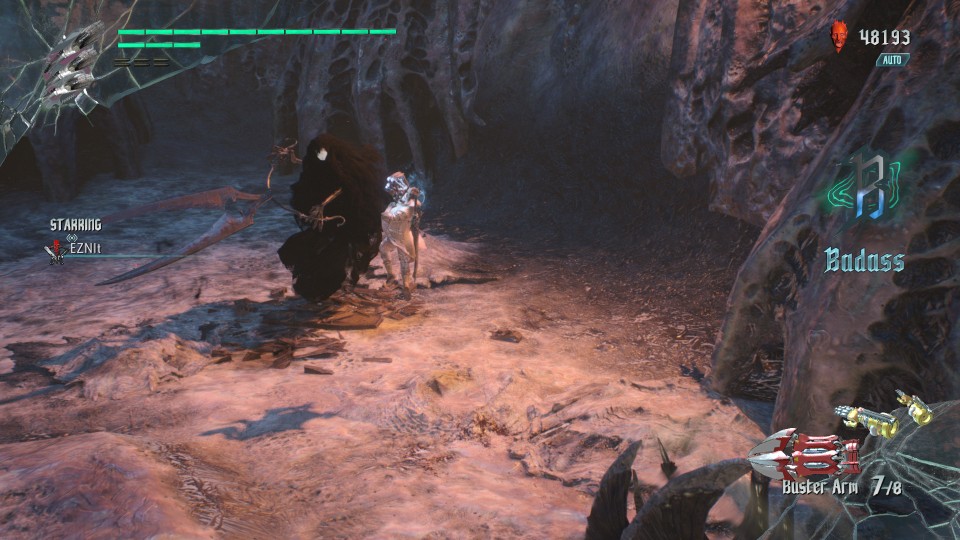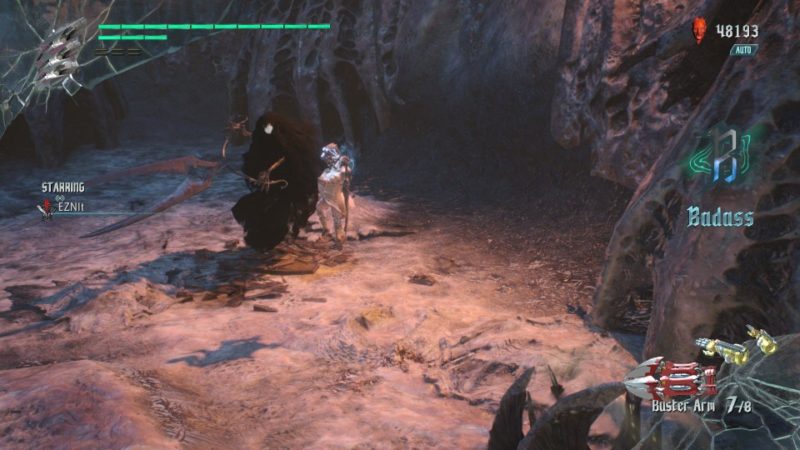 Once they're dead, keep going until you reach an area you have to jump down below.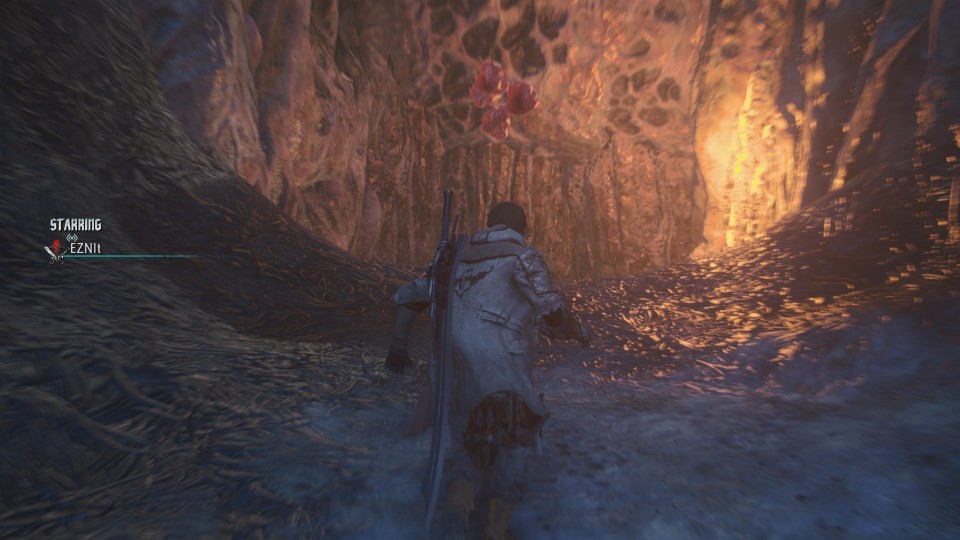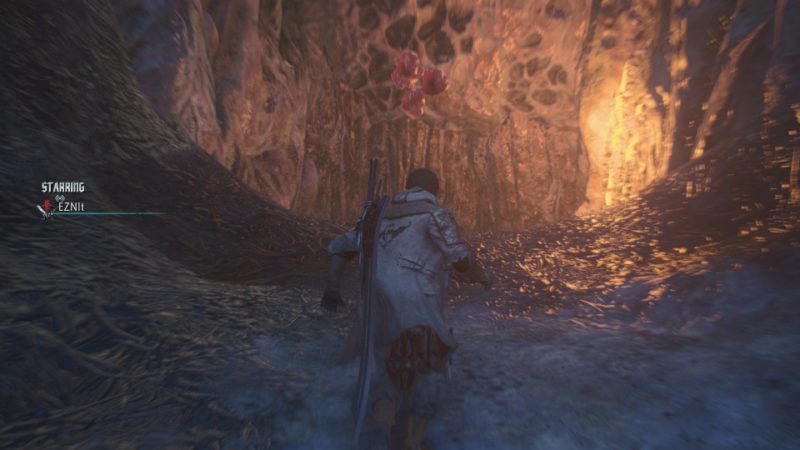 You will then come across a place to customize before going ahead.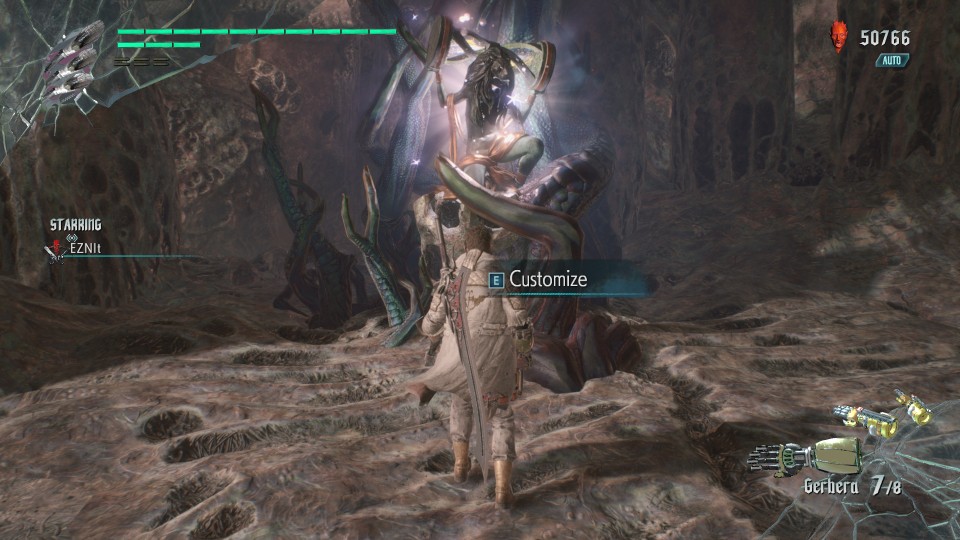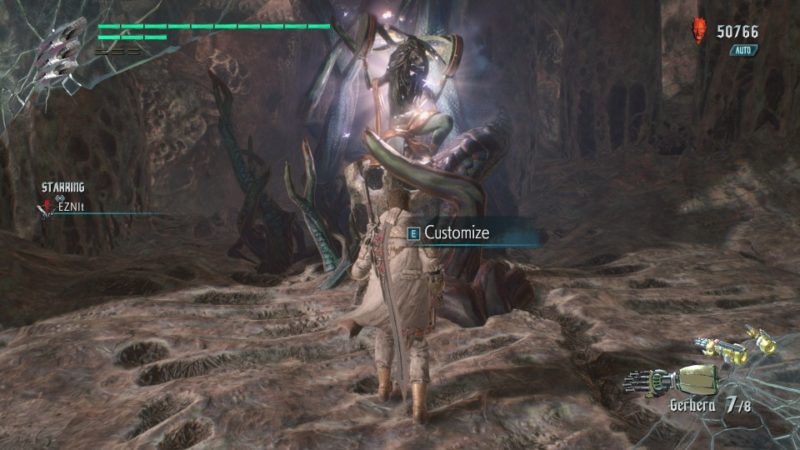 Collect red orbs with Punchline
From the customize area, you may come across a place with plenty of red orbs. In order to get them, you need to mount the Punchline Devil Breaker.
To mount the Punchline, click on the Devil Breaker skill once and it will rocket away. Jump up and hold the Devil Breaker skill. When it comes back to you, Nero will mount it automatically.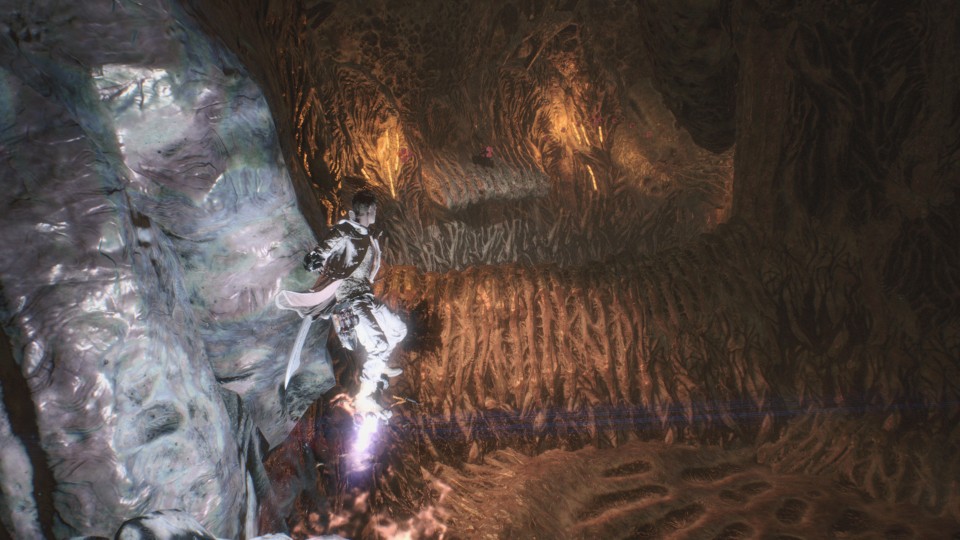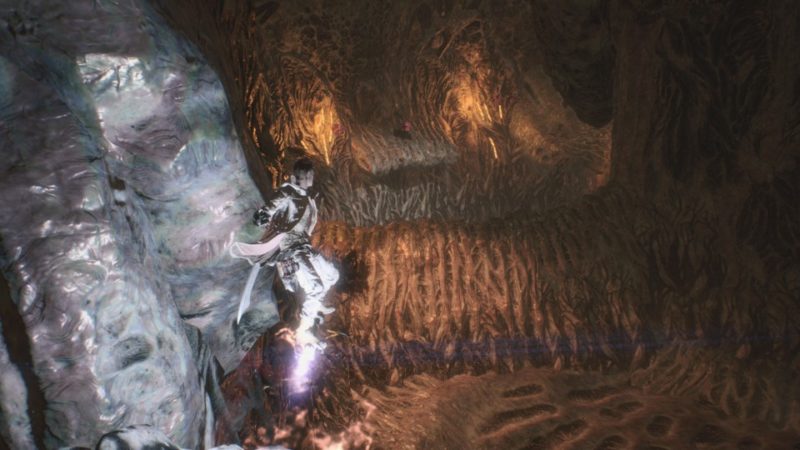 Continue on your route
After collecting some red orbs, get back to the main route.
Get back to the place you can customize, and go to the lower ground.
You will reach a more narrow area with a soldier demon at the end.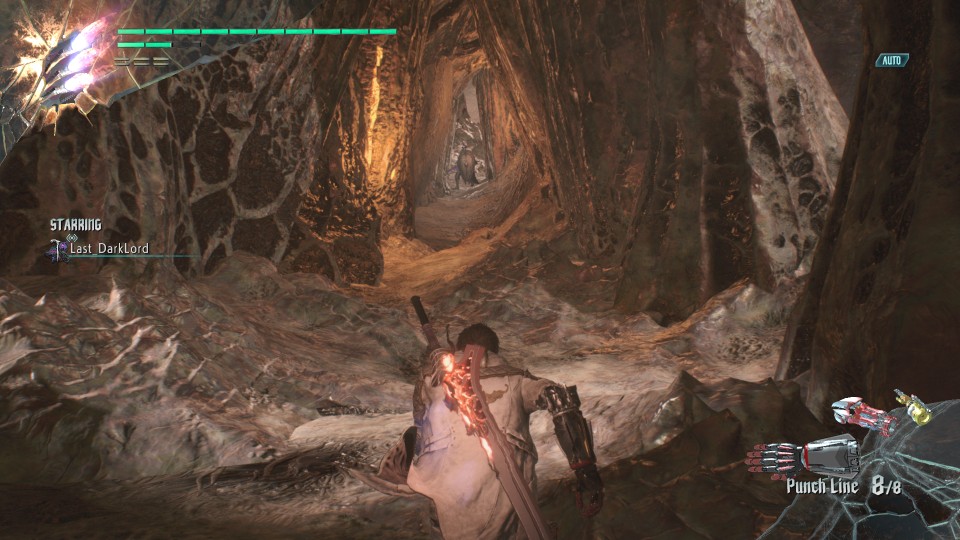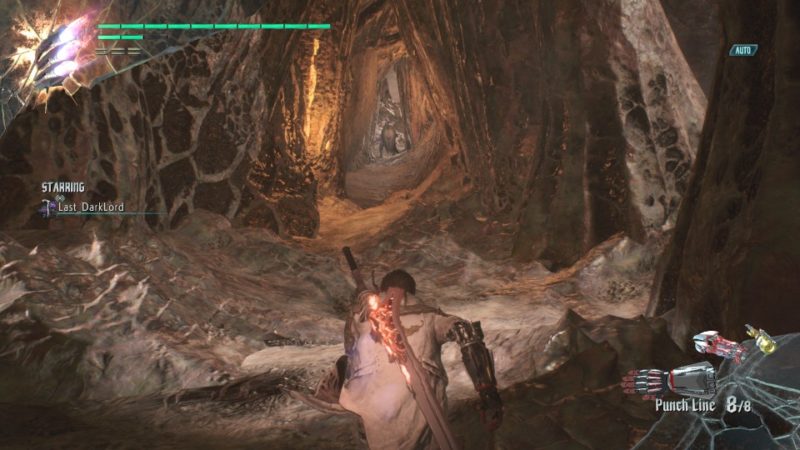 Kill all of the demons that are blocking your way.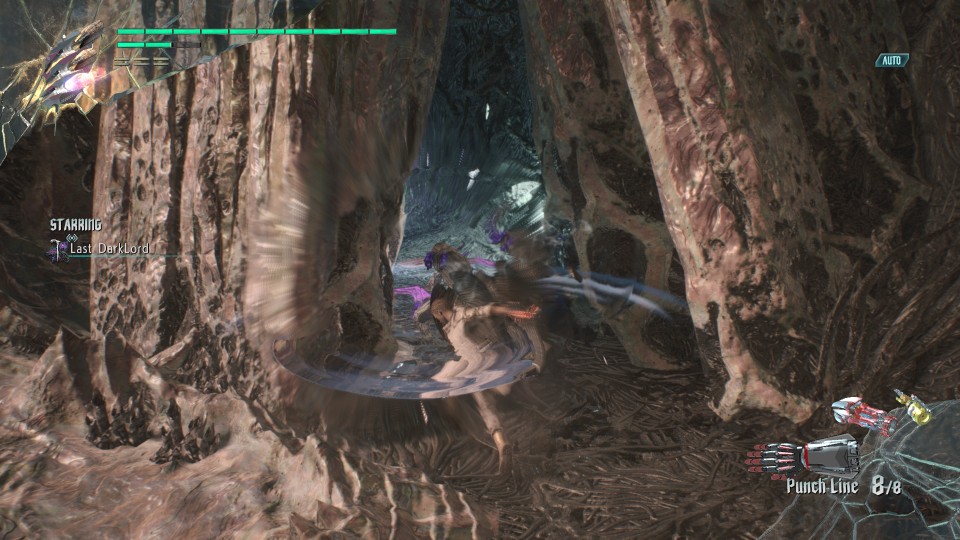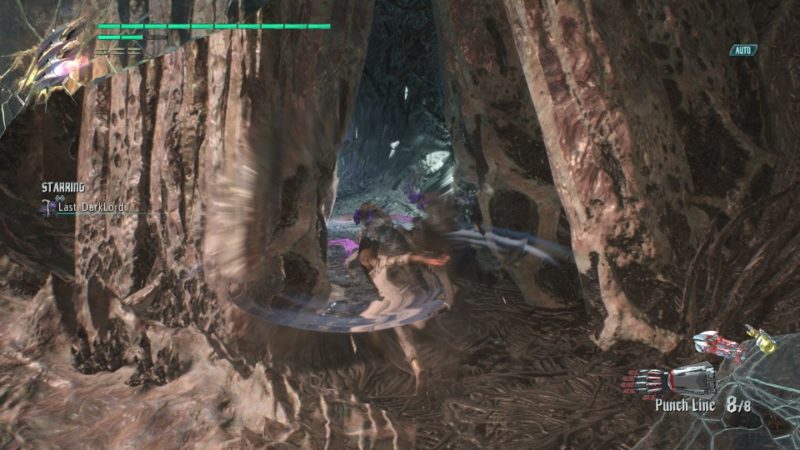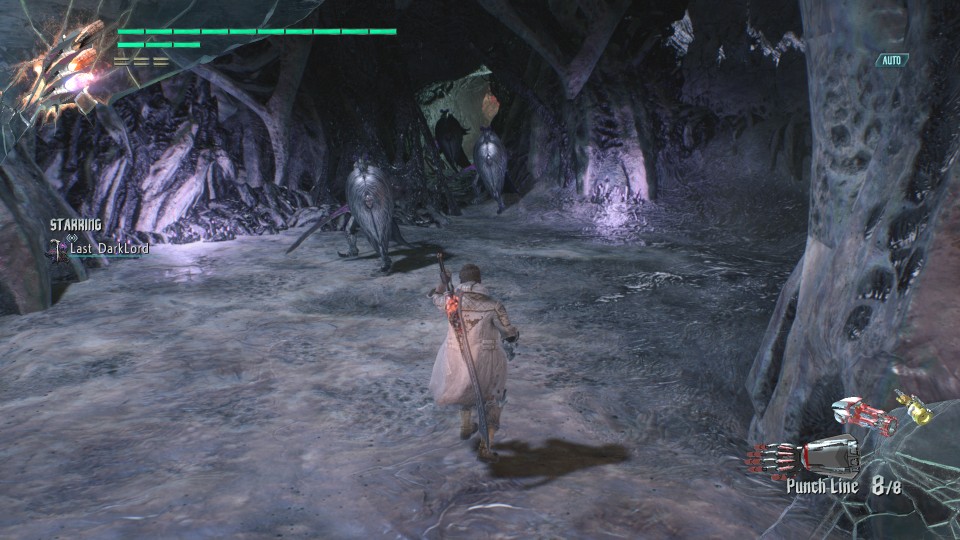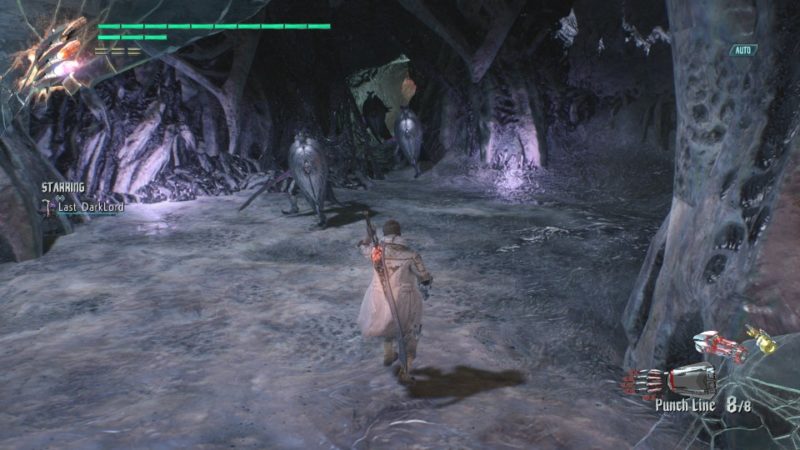 After you're done with all the demons, you have to jump down again.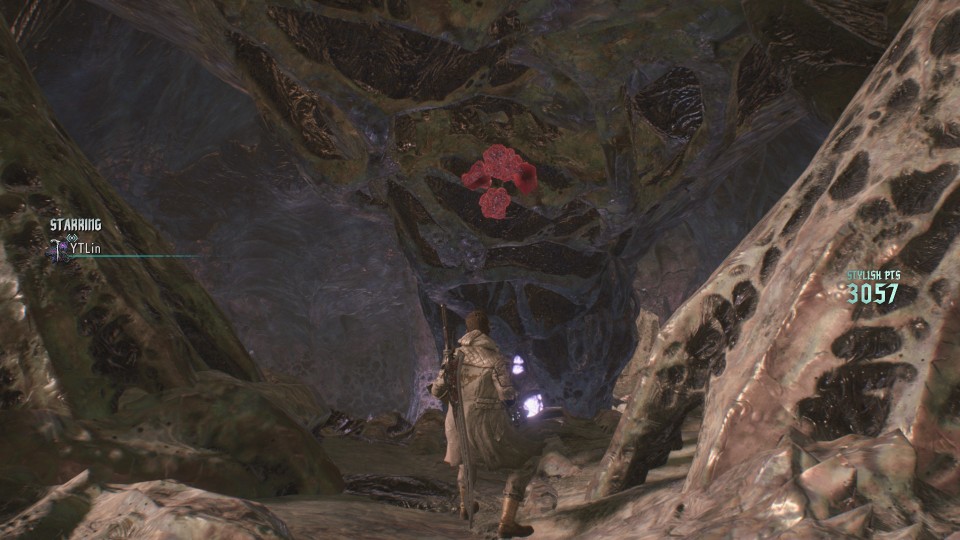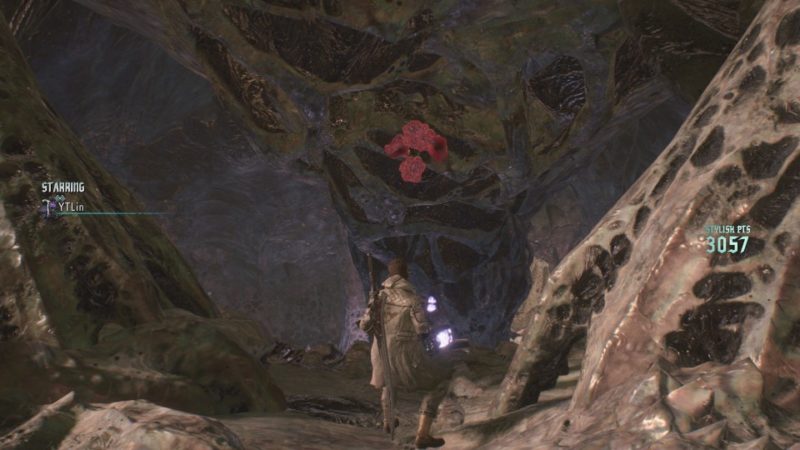 You will now reach a circular space and there'll be plenty of demons here.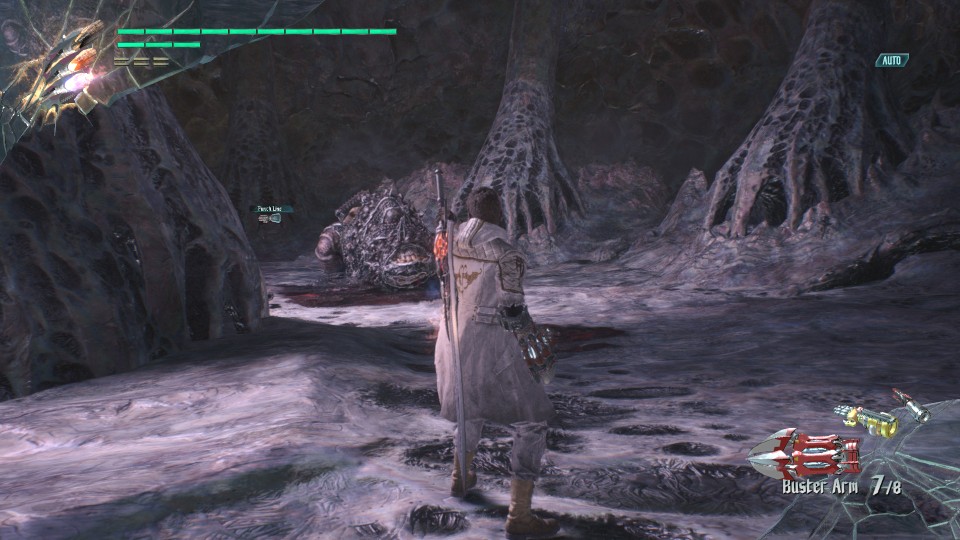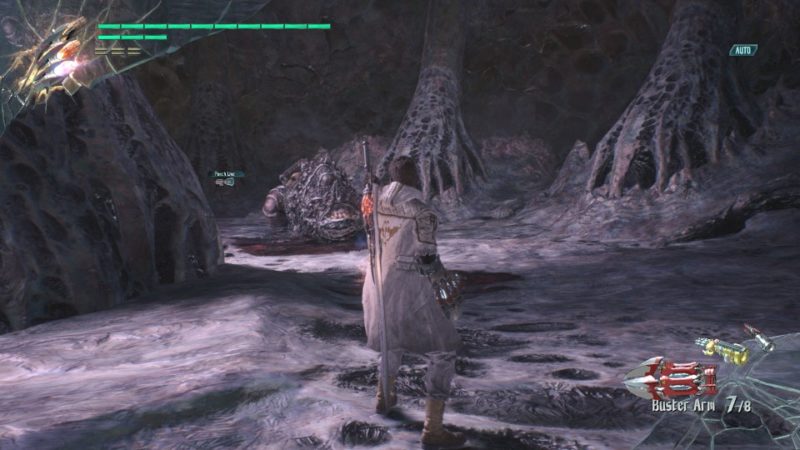 Get to the next side
After you're done with the demons, get out of the room.
Just outside, there's a target for you to grim grip to the other side of the platform.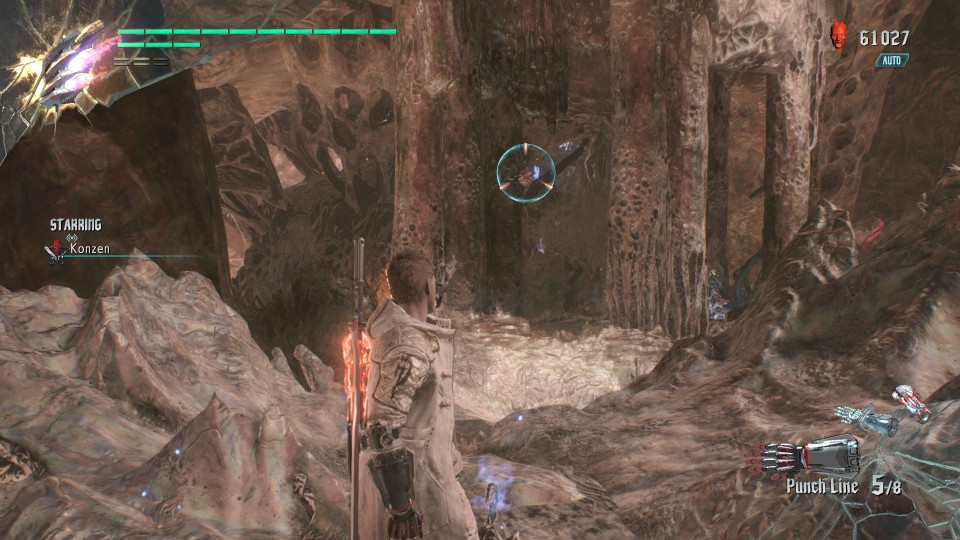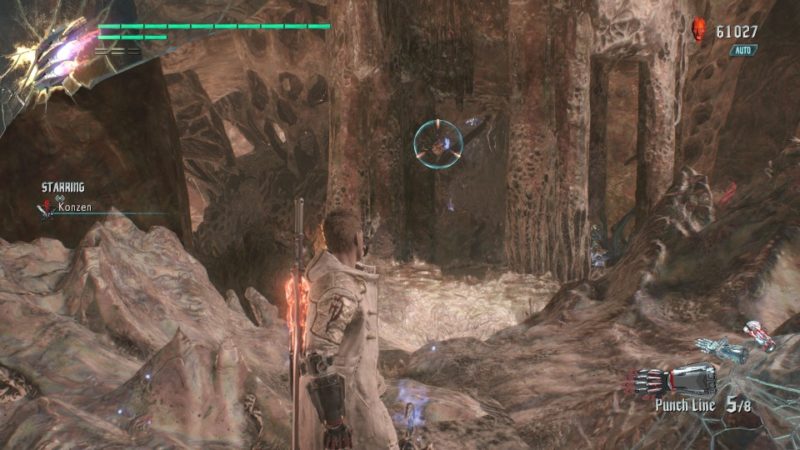 You will come across yet another platform to customize if you want to.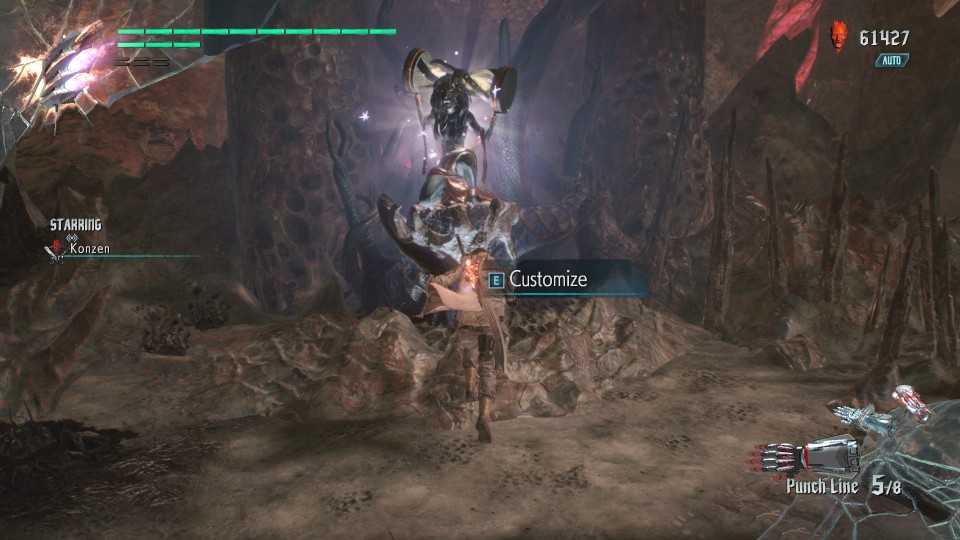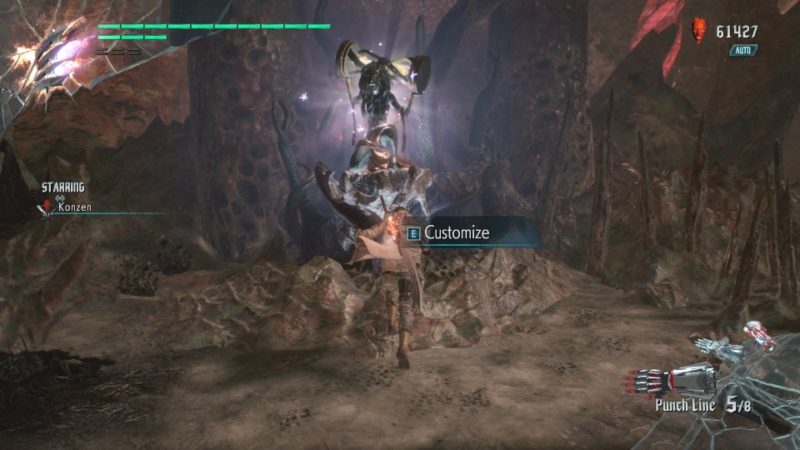 Continue on your route
Once you're ready, keep going forward.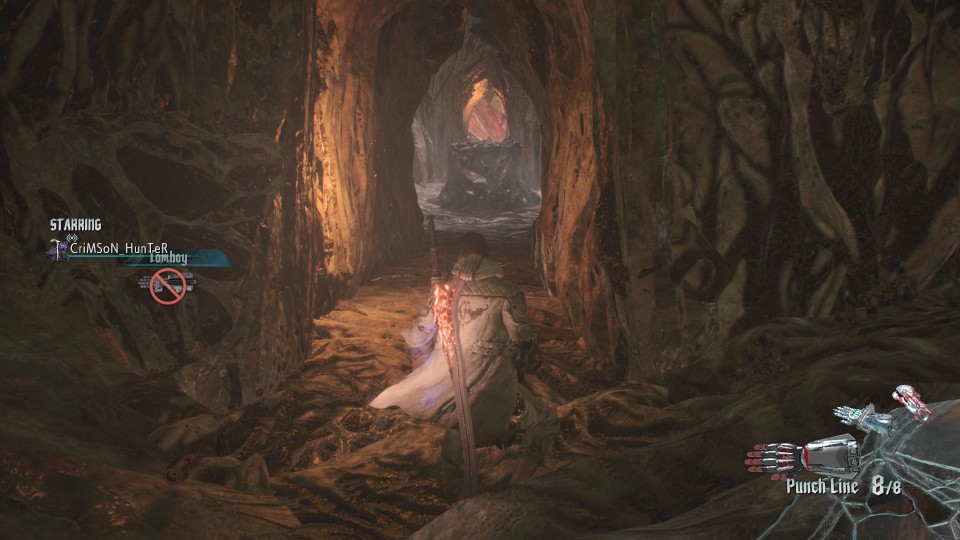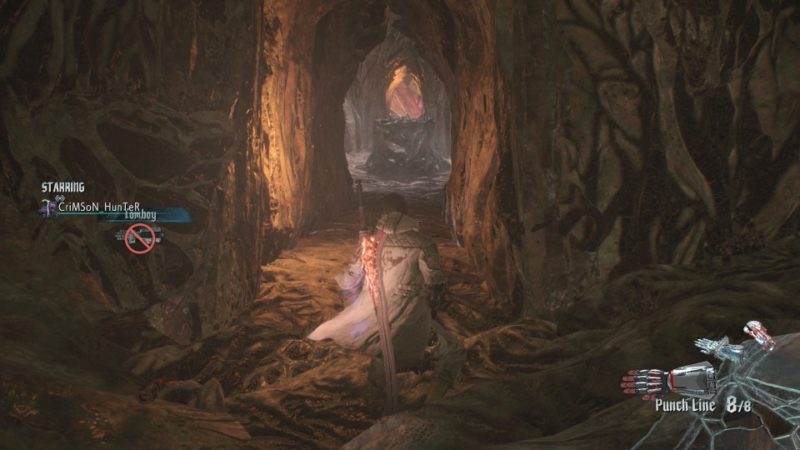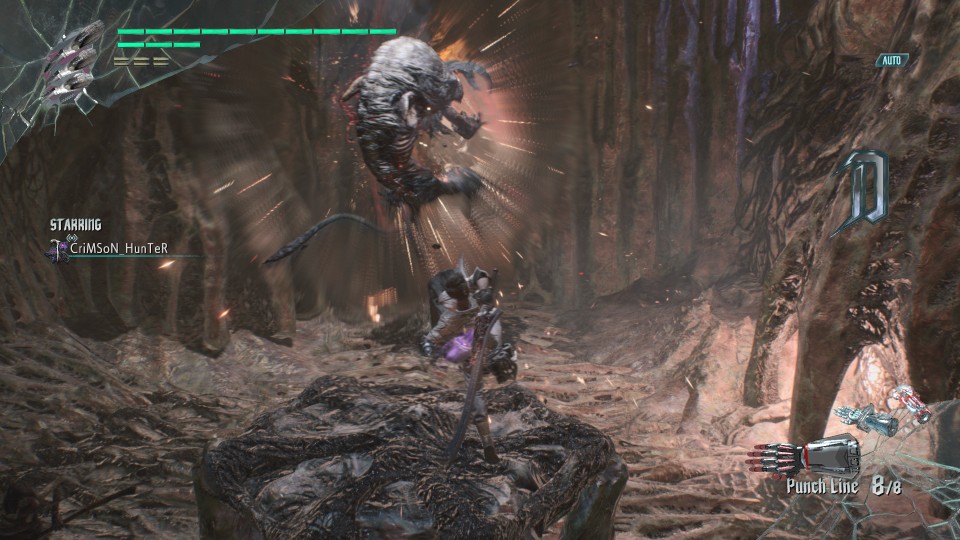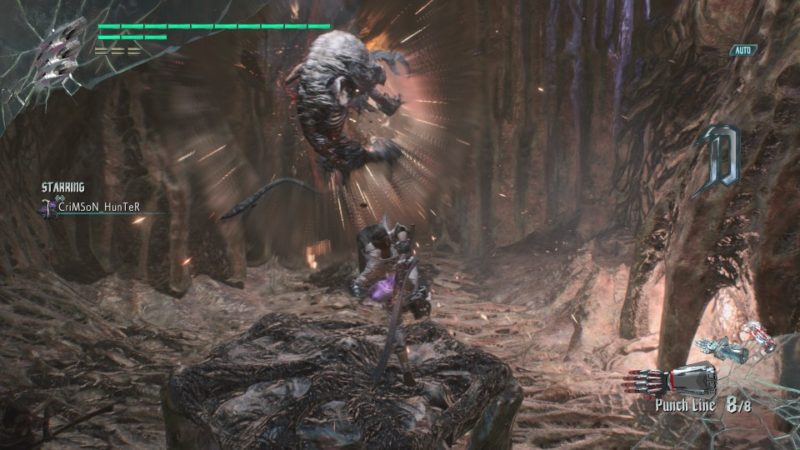 After beating the demons, use grim grip again to get to the higher platform.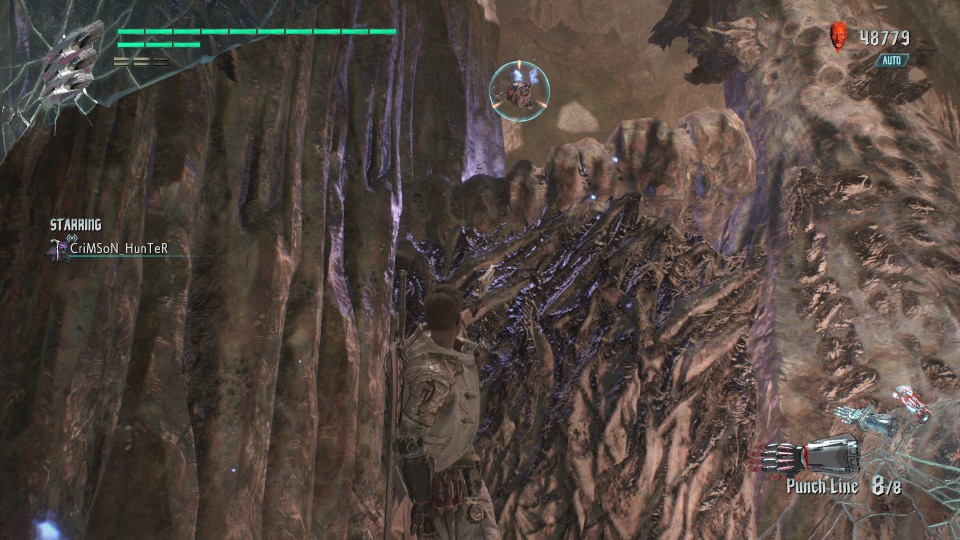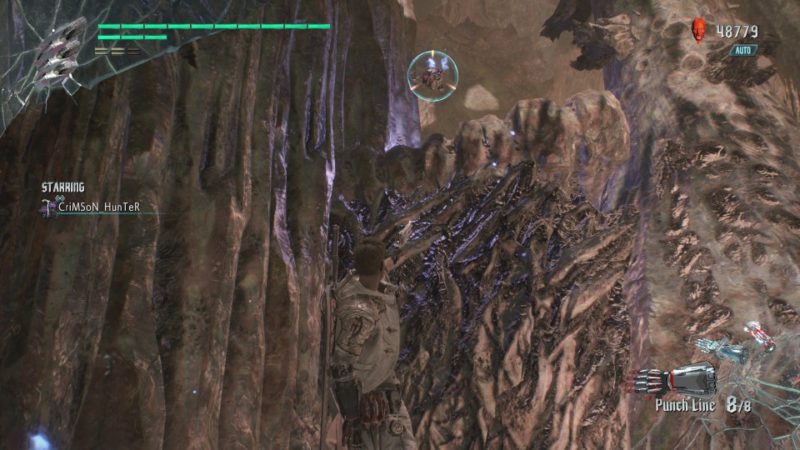 Just follow the stairs up and defeat the demons along the way.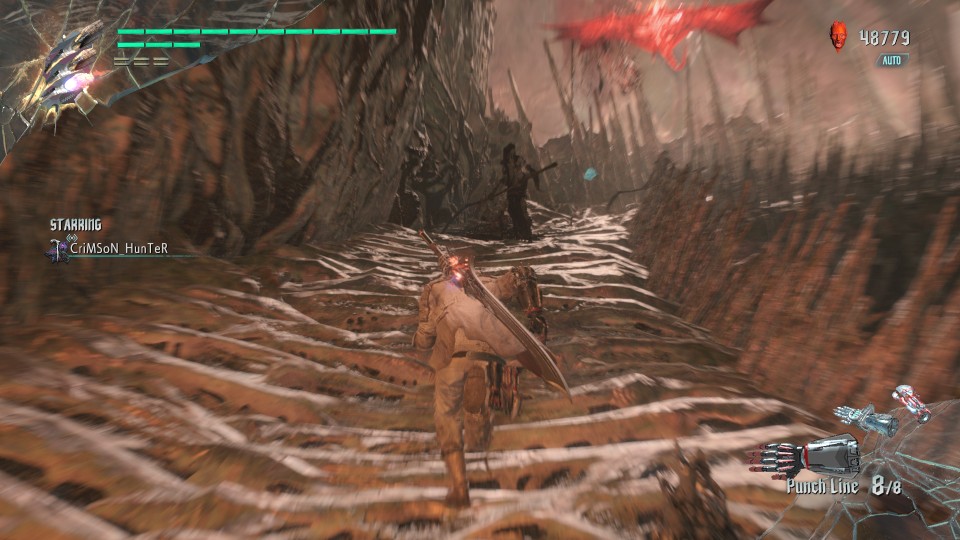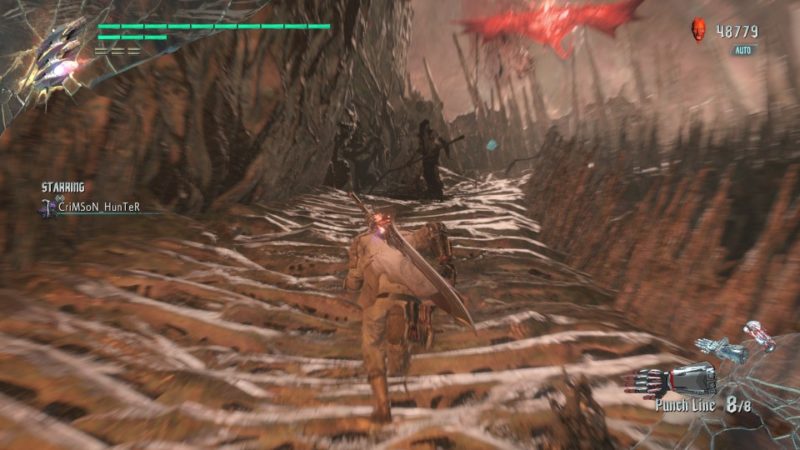 Nearby the area, you should find a blue fragment.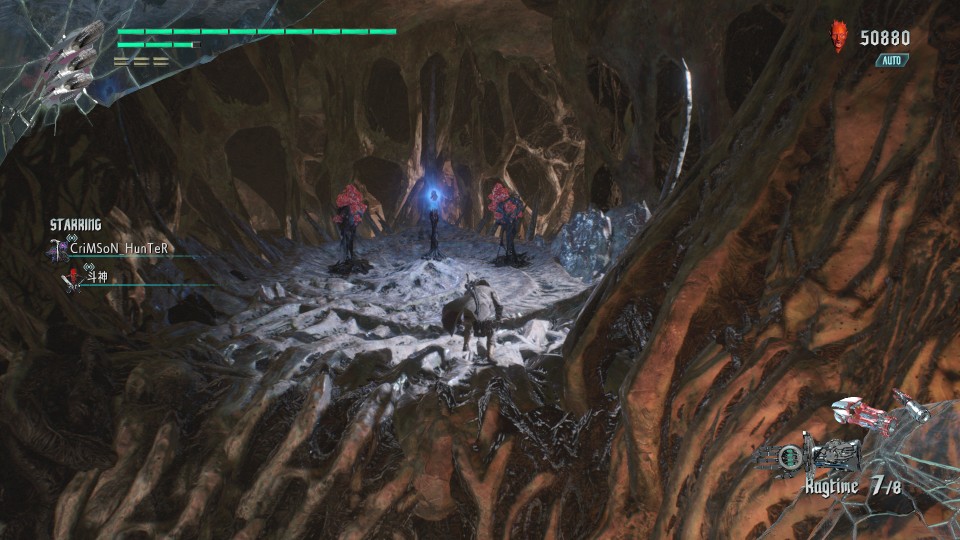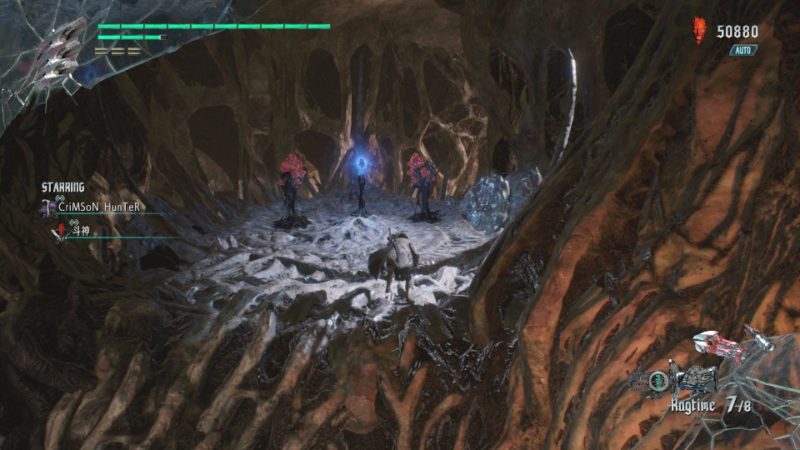 Now, get back to the main route.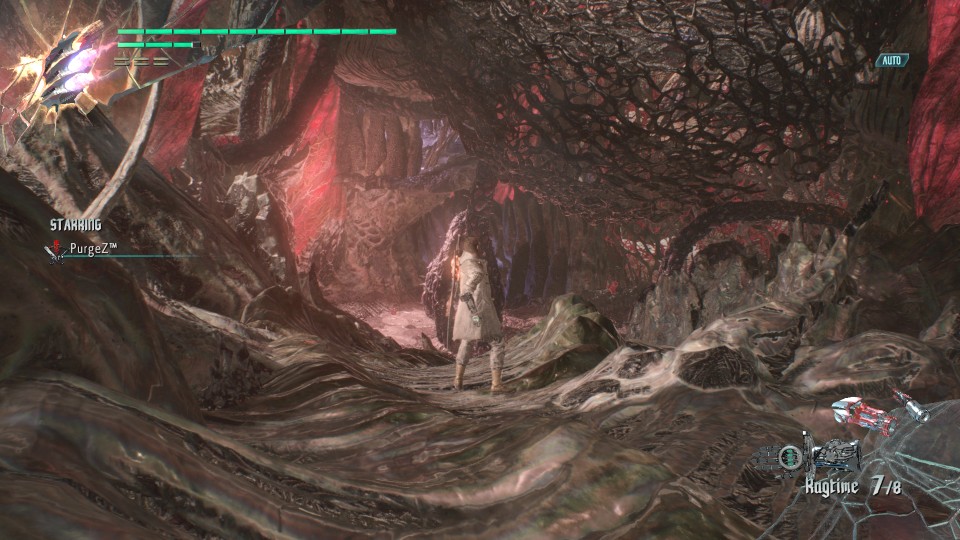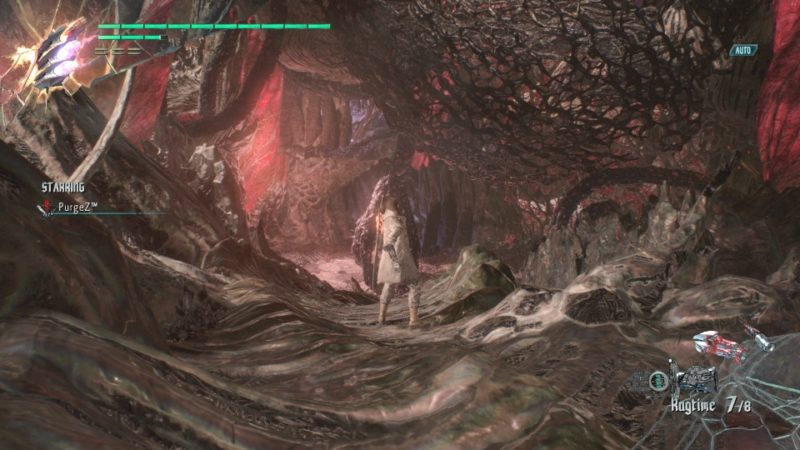 You will encounter more demons here.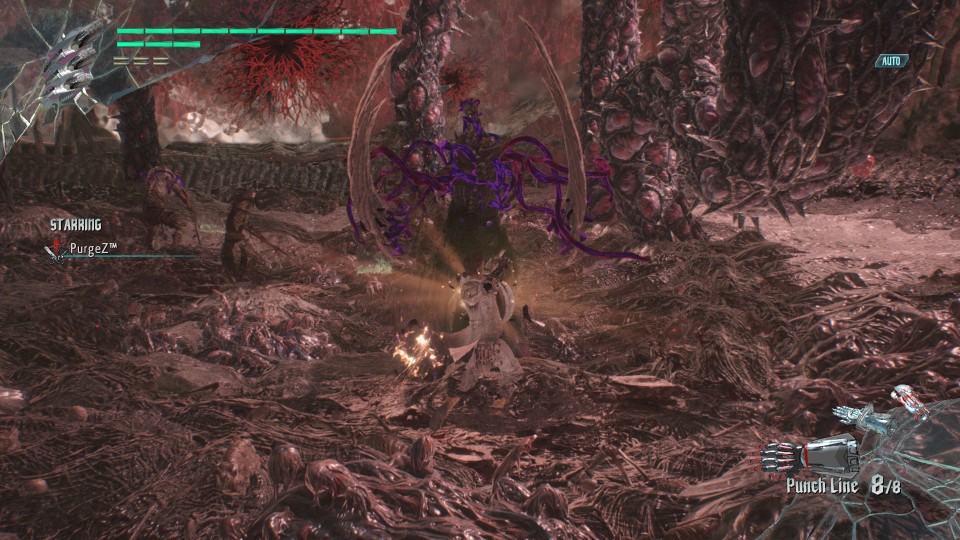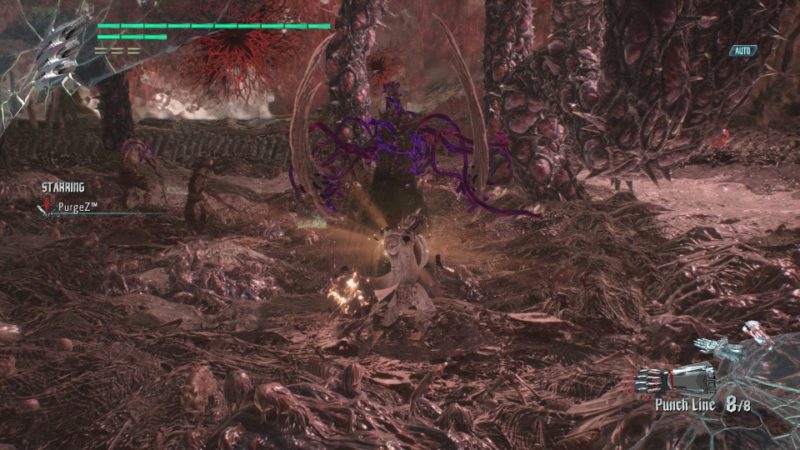 After they're dead, continue forward.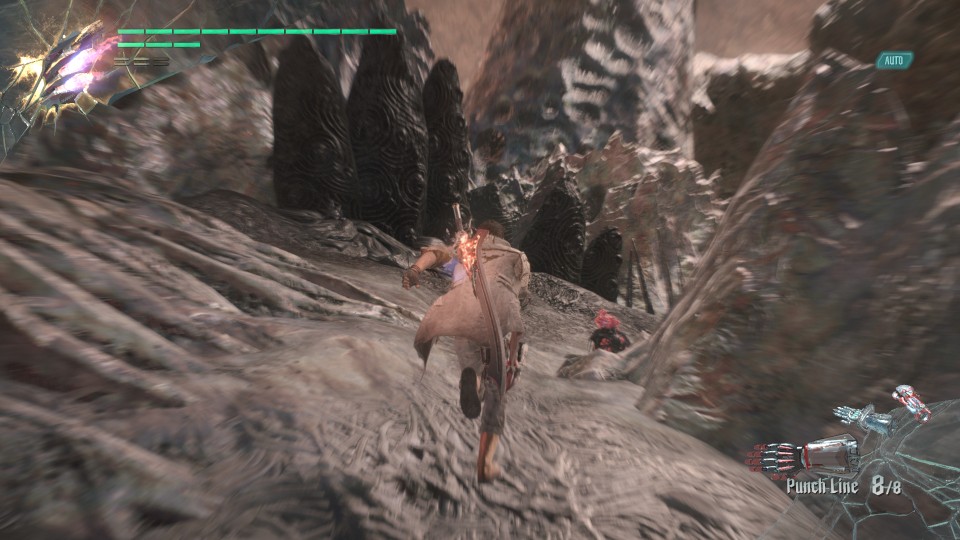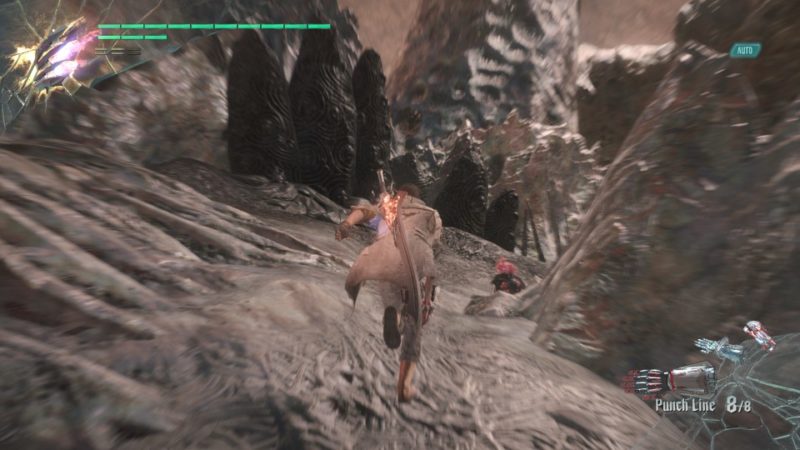 This should be the last place to customize before the final boss fight.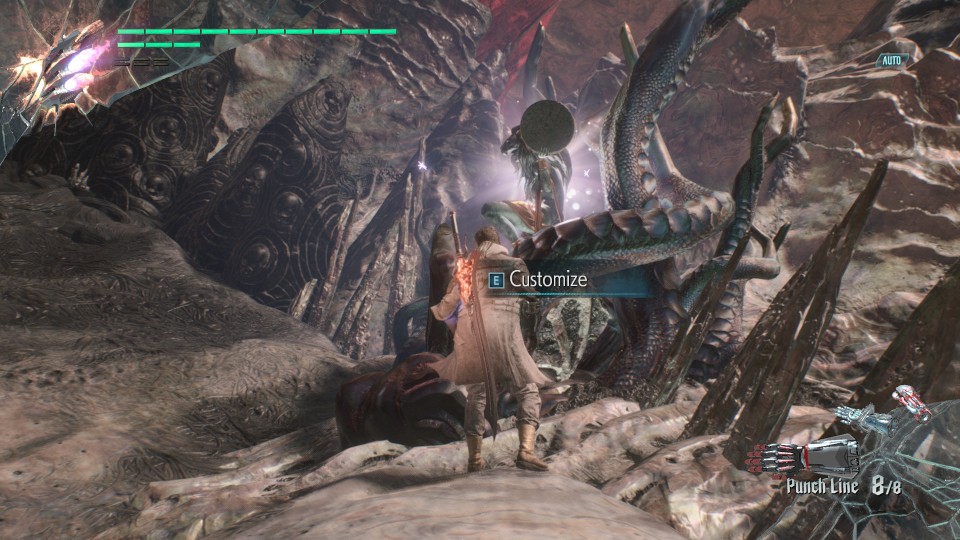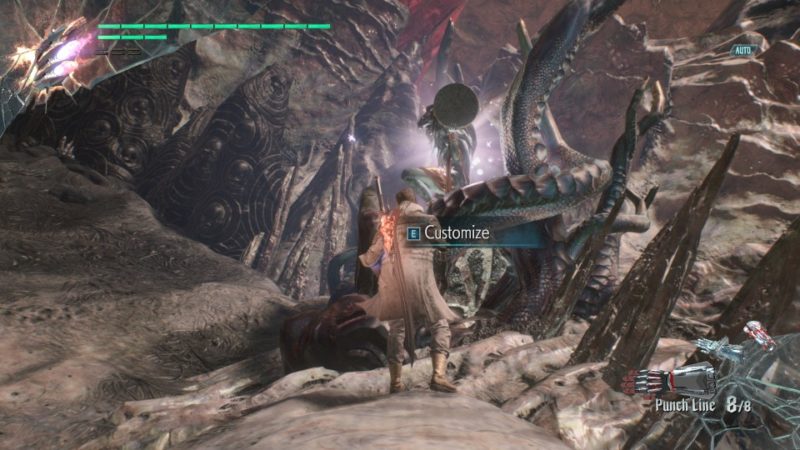 Defeat the Succubus (boss battle)
Once again, you'll meet the Succubus sisters.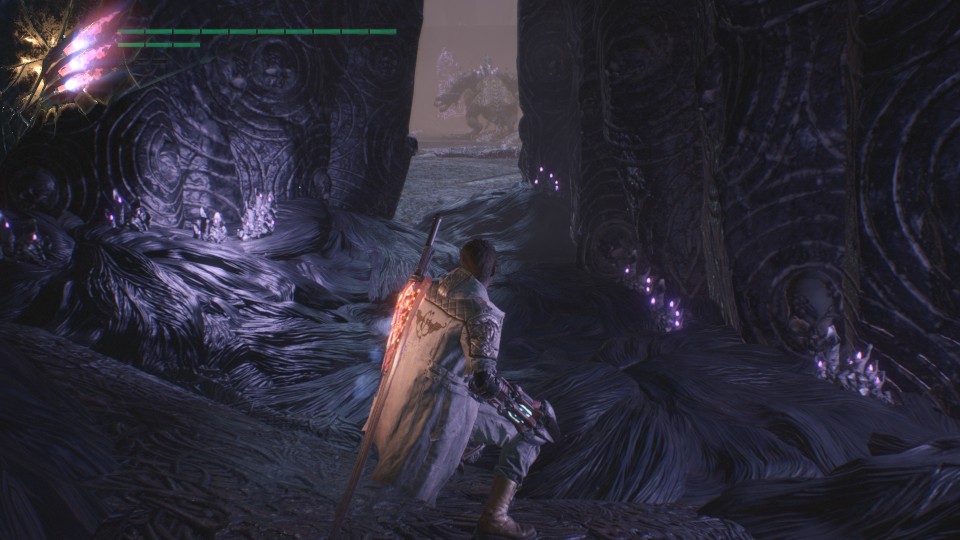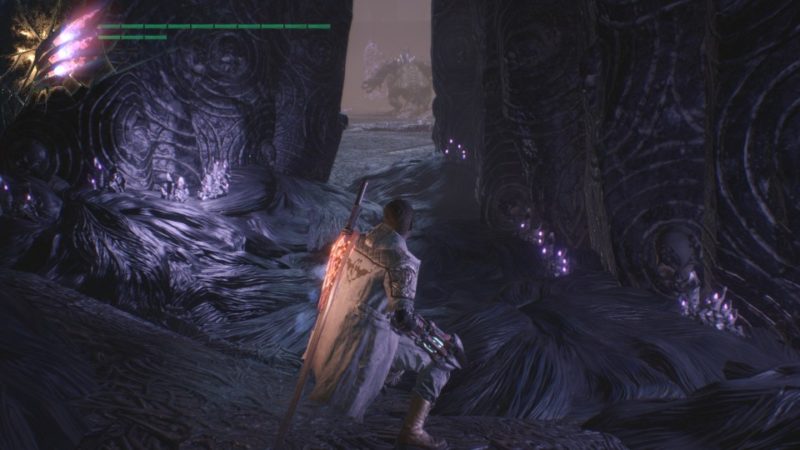 The fight isn't too difficult. Use your wire snatch to get to them and attack from up close.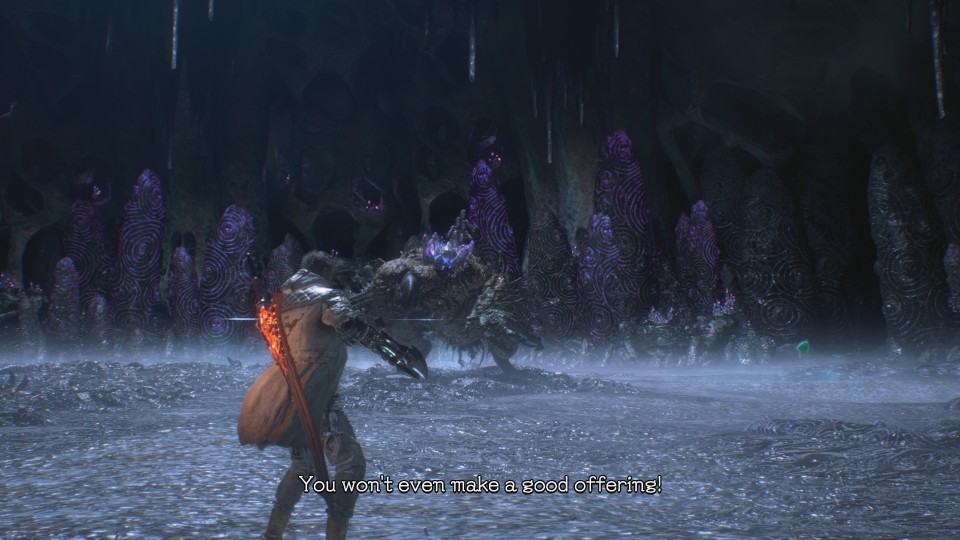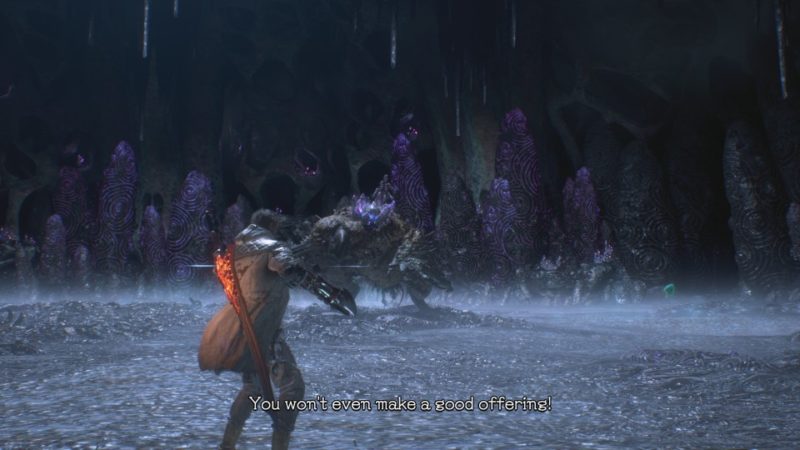 Avoid her mount attacks.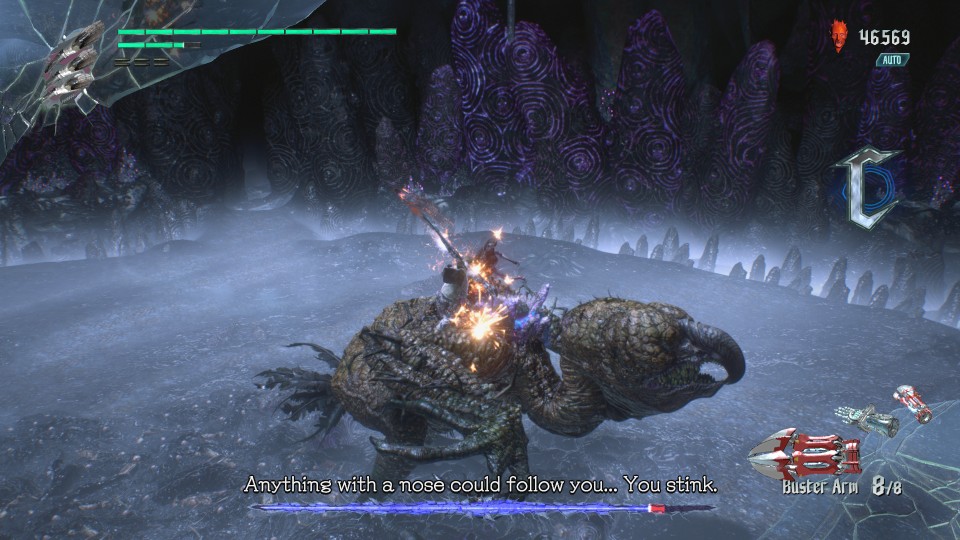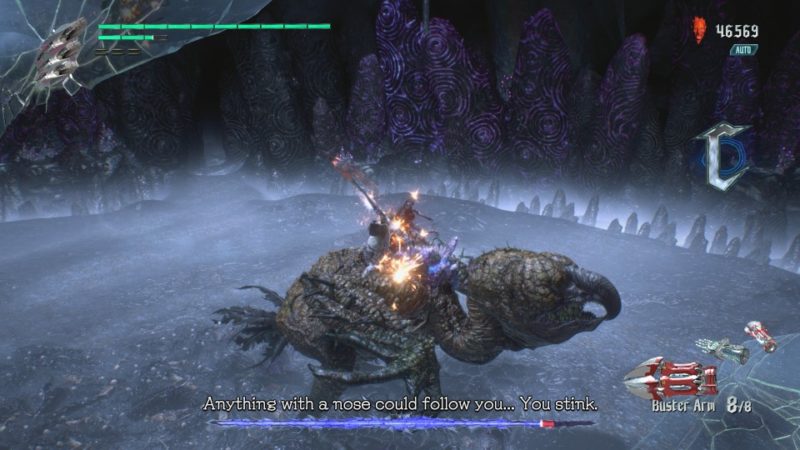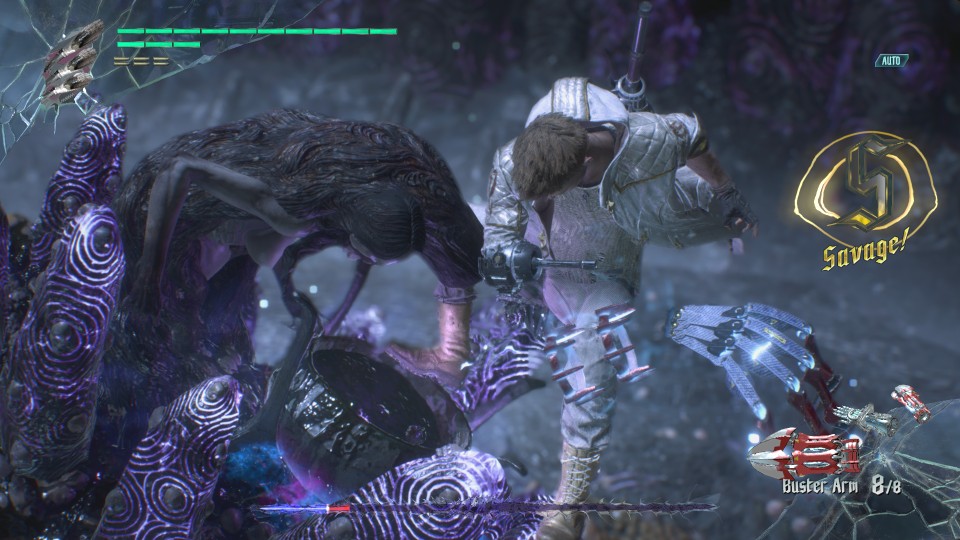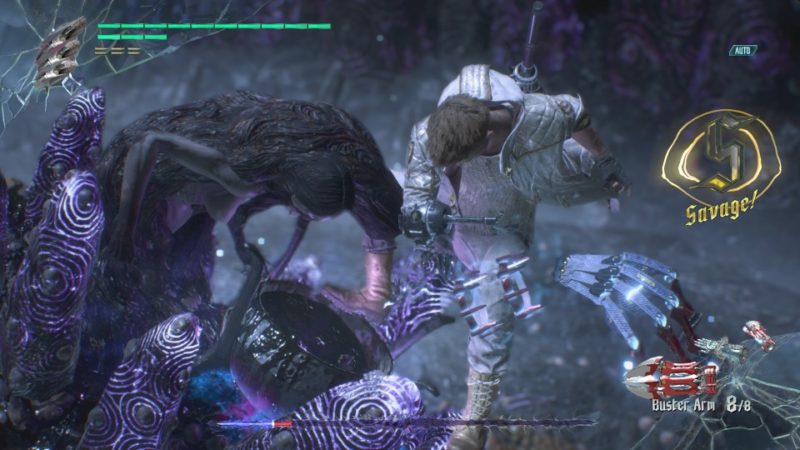 After defeating the Succubus sisters the first time, she will resurrect the dead from the ground and give life to her mount again.
On the second round, her HP is only a little. You can easily finish her off at this point.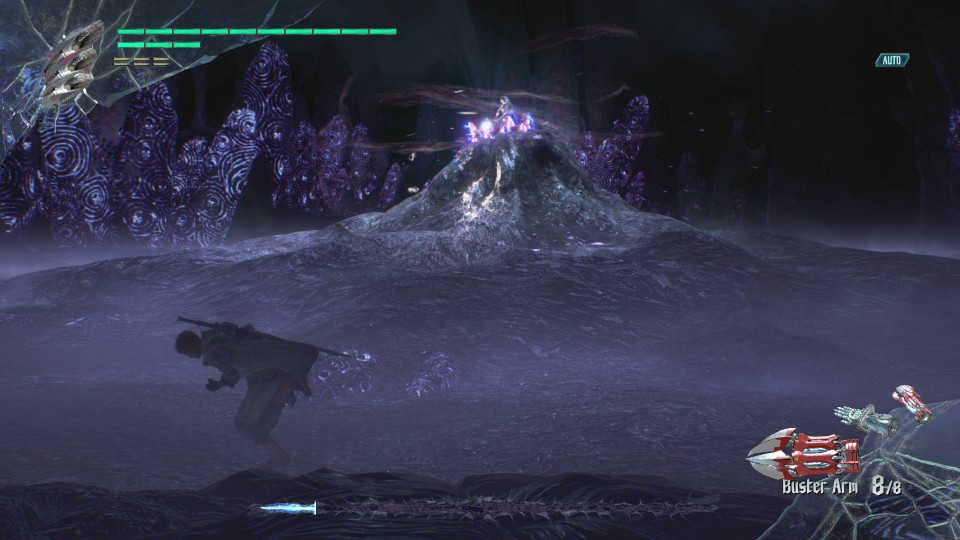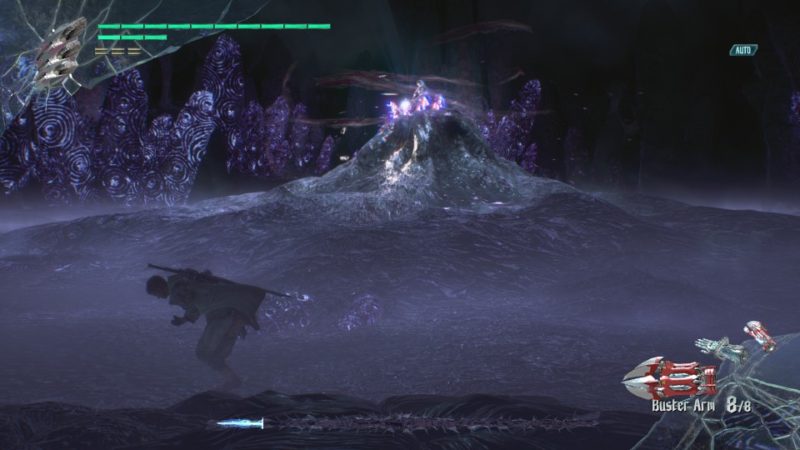 Mission 15 of DMC 5 ends here.
---
Related articles:
Devil May Cry 5: Mission 17 (Brothers) Walkthrough
Mission 16 (Diverging Point: Dante) Walkthrough
Devil May Cry 5: Mission 14 (Diverging Point: V) Walkthrough
Devil May Cry 5: Mission 12 (Yamato) Walkthrough
Mission 9 (Genesis) Walkthrough – DMC 5