Mission 10 of Devil May Cry 5 is called Awaken, which has everything to do with Dante.
This is the first time you're playing as Dante in DMC 5 and you have to get to Urizen.
Here's a walkthrough of Mission 10 (Awaken) in DMC 5.
Story
Mission 10 takes a month ago where Dante, Trish and Lady get up the demon tower to look for Urizen.
This is also the first time you're using Dante in this game.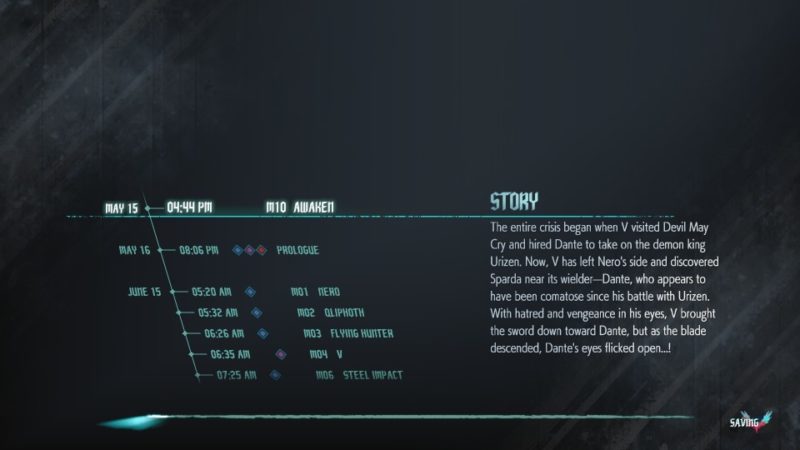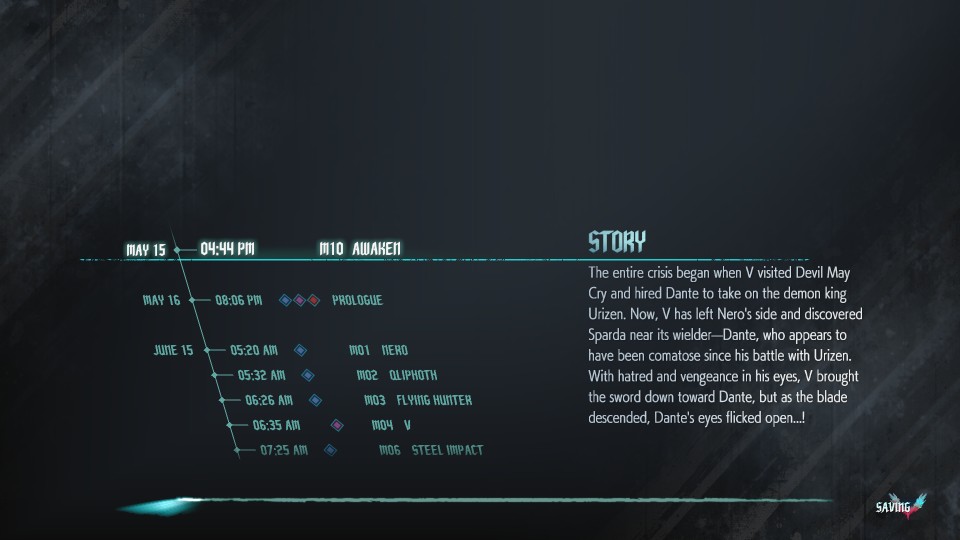 You get to choose between two costumes.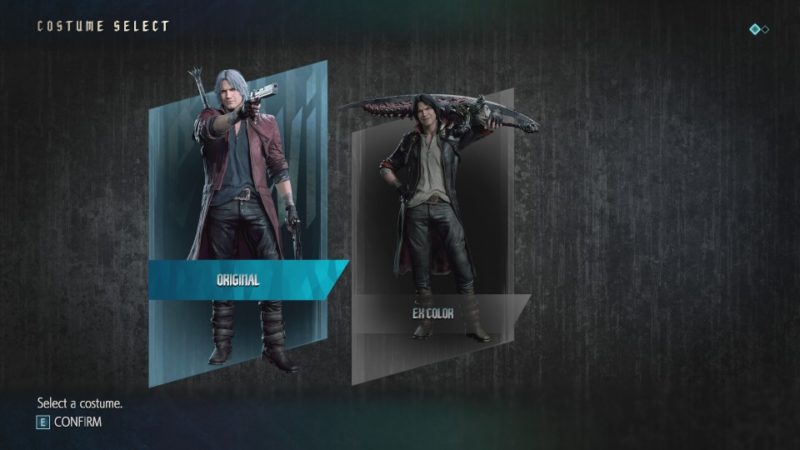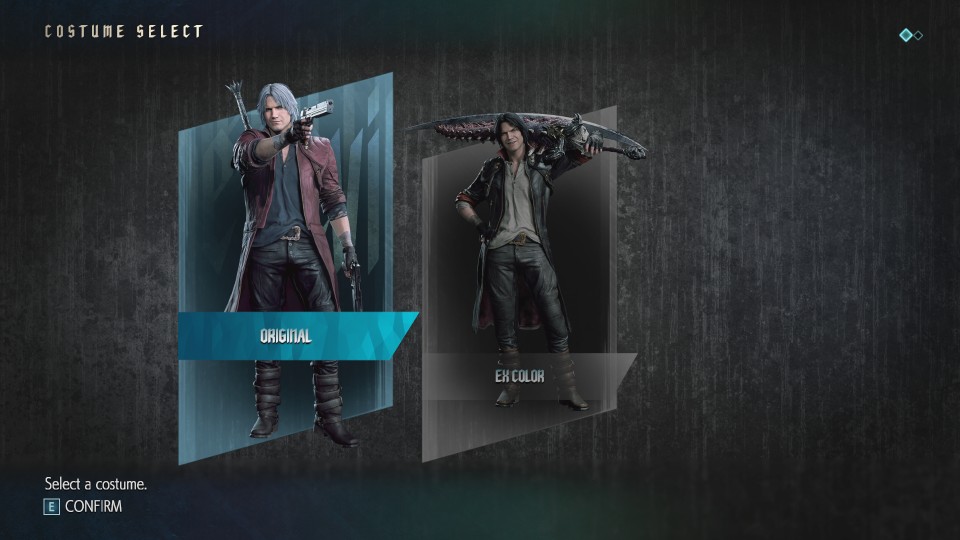 Proceed forward
You may want to familiarize with the controls first. Dante uses both ranged and melee weapons and has a few choices.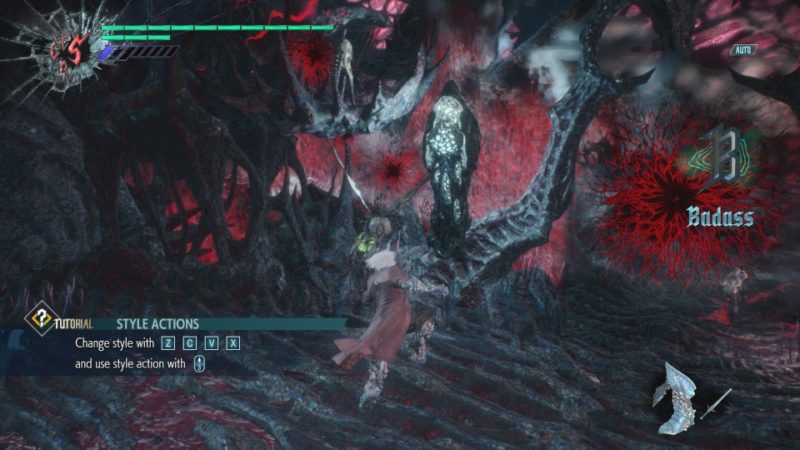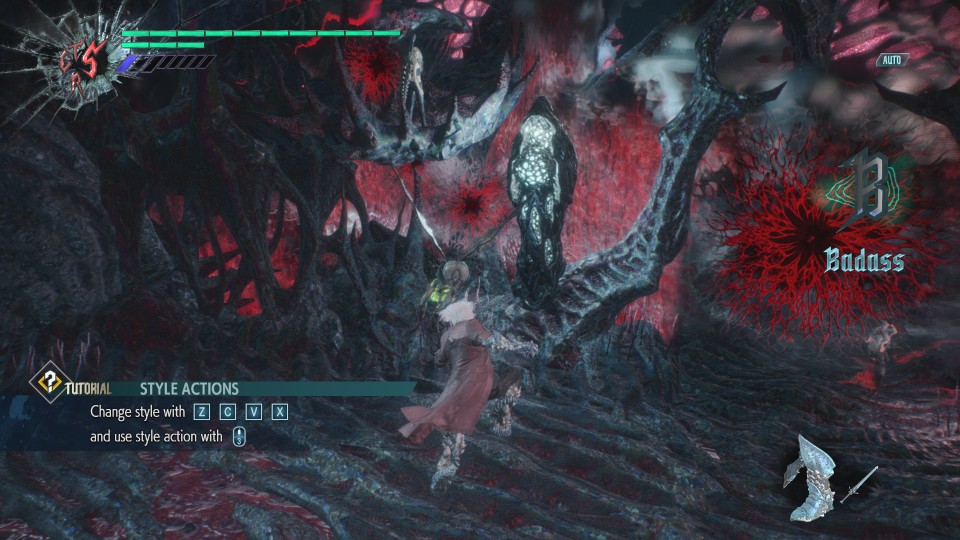 Keep going forward and you'll see that the girls have went ahead.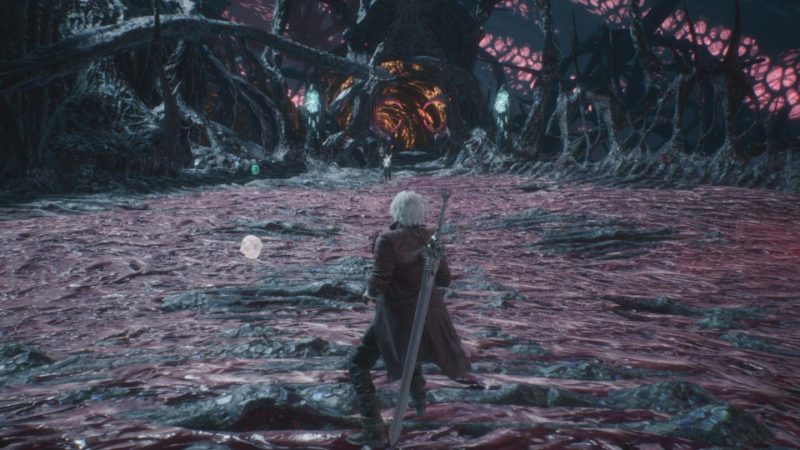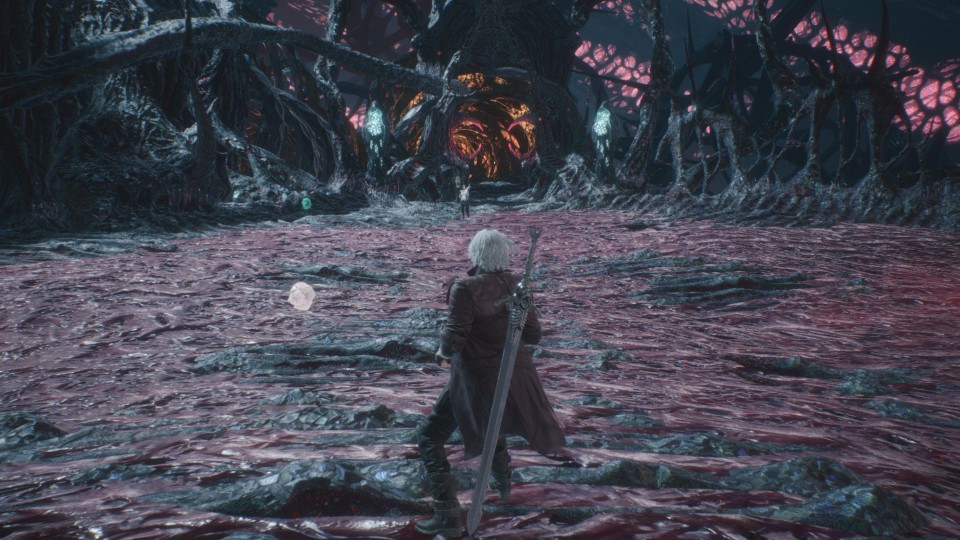 If you wish to customize, you can do so here.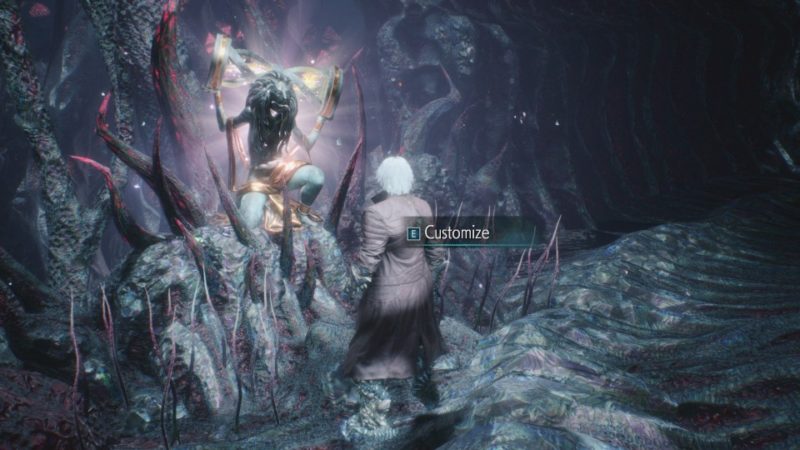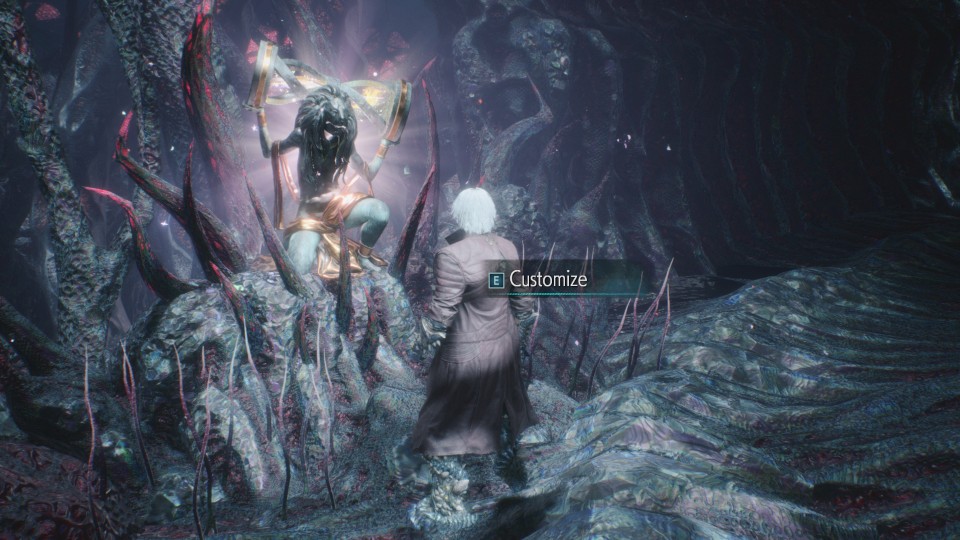 Defeat Chaos
Not long after, you'll meet a new demon called Chaos.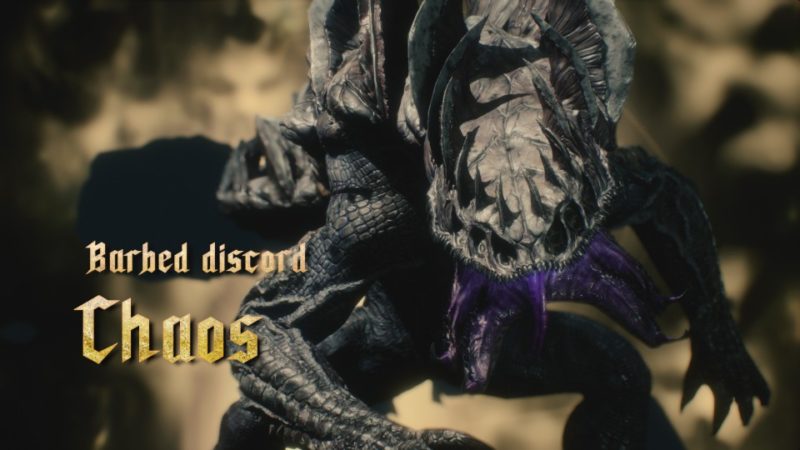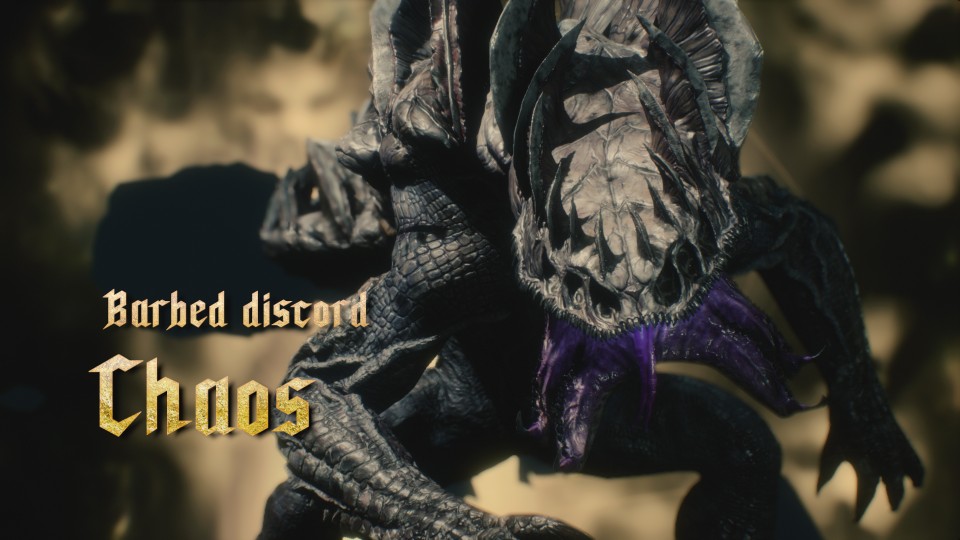 This one turns into a rolling wheel with spikes. Try to avoid it whenever it uses this spinning skill.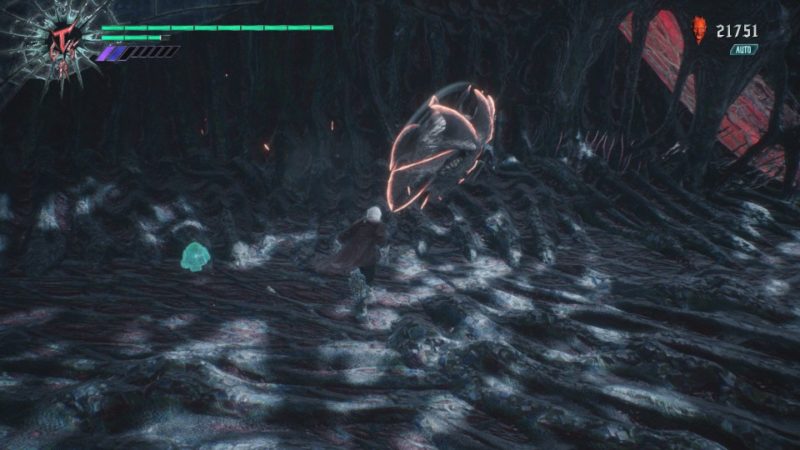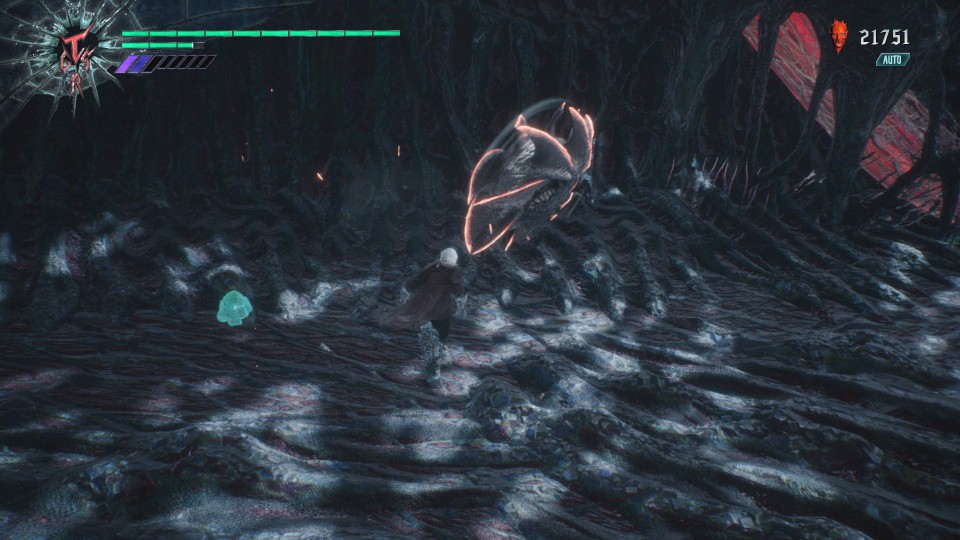 After defeating it, you'll see a door with spikes that are closing.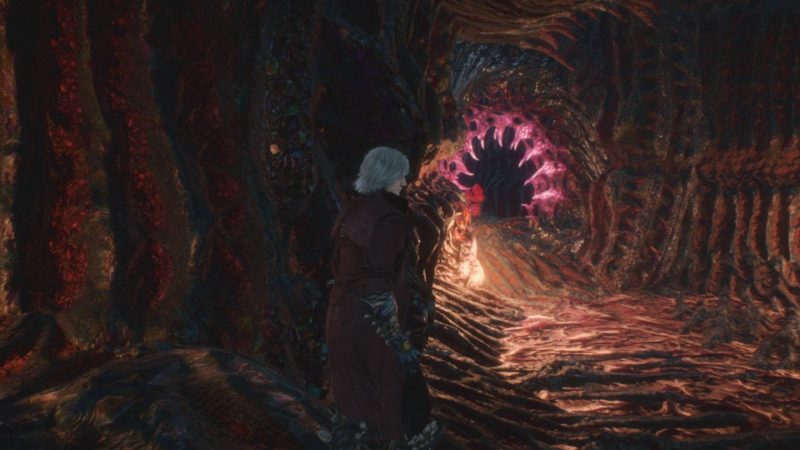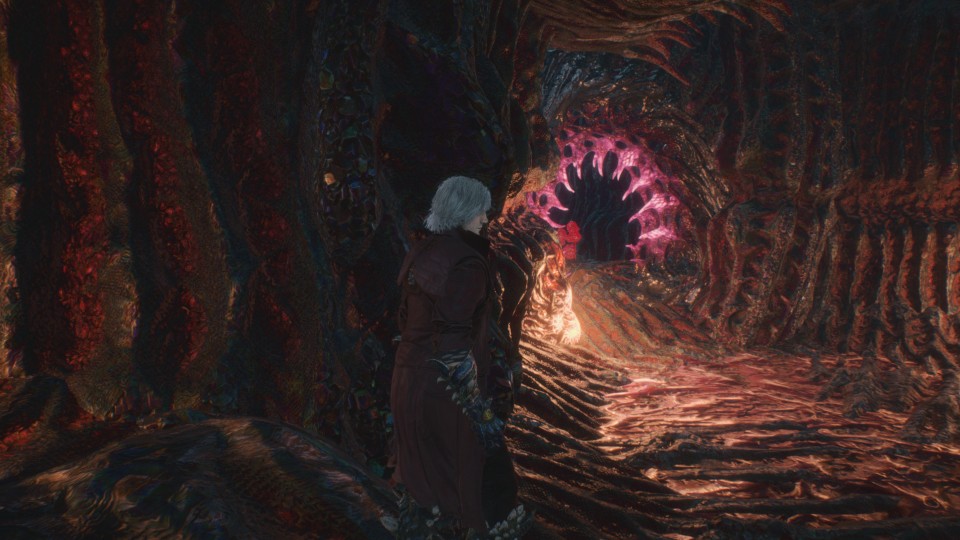 If you go inside, you'll find a tree of orbs.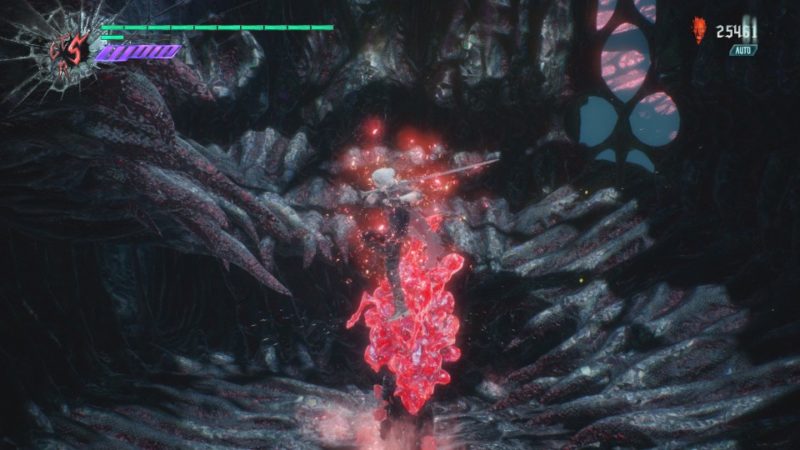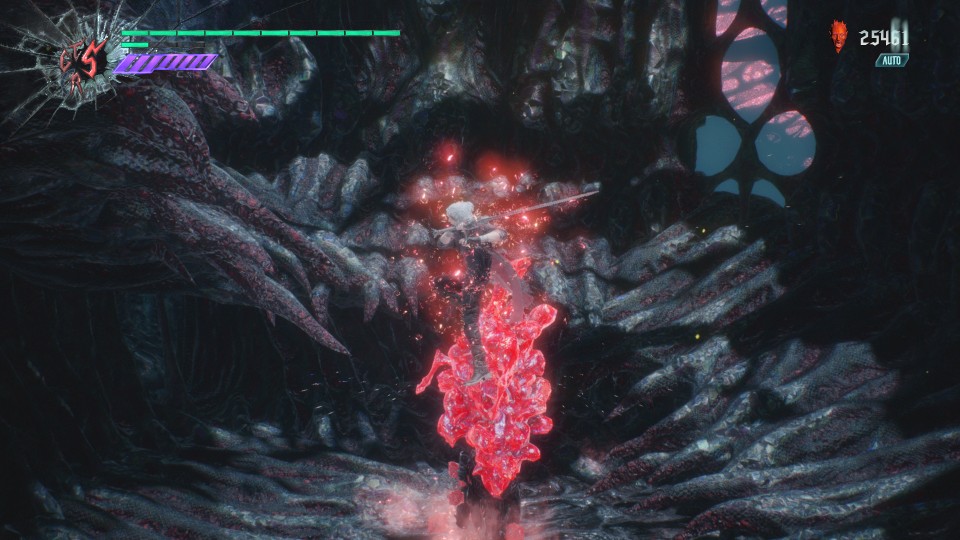 Now, get back to the correct route. You will have to face two Death Scissors here and some other demons.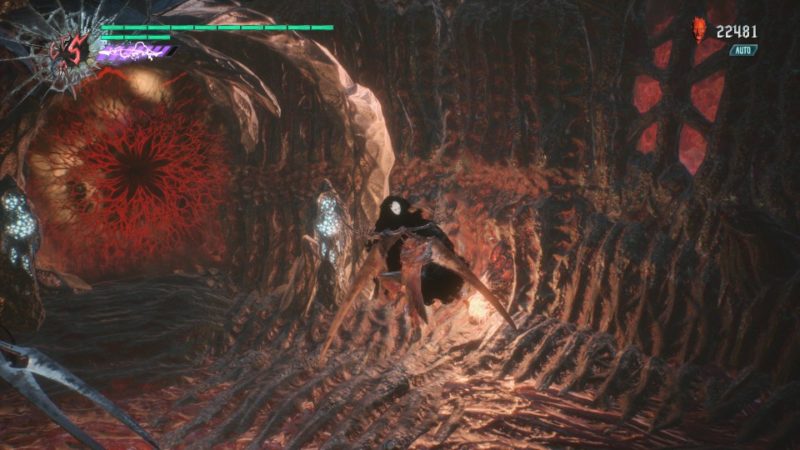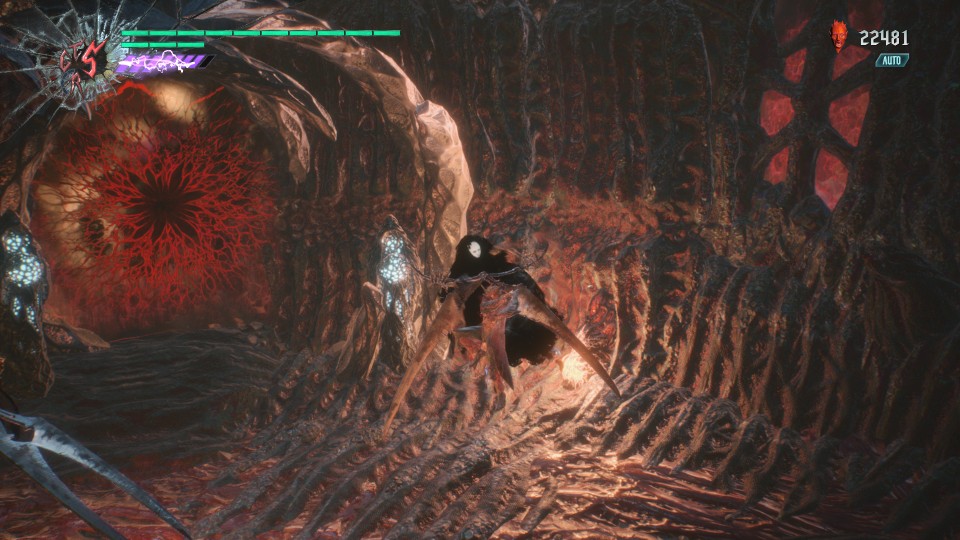 Go forward
After the fight, keep walking straight.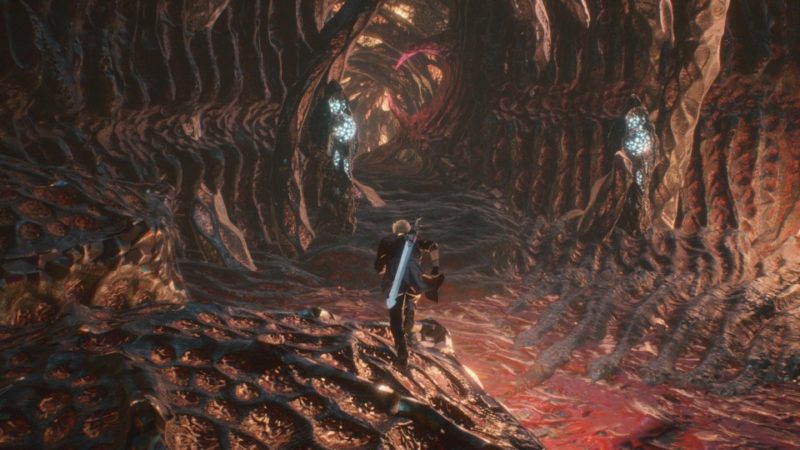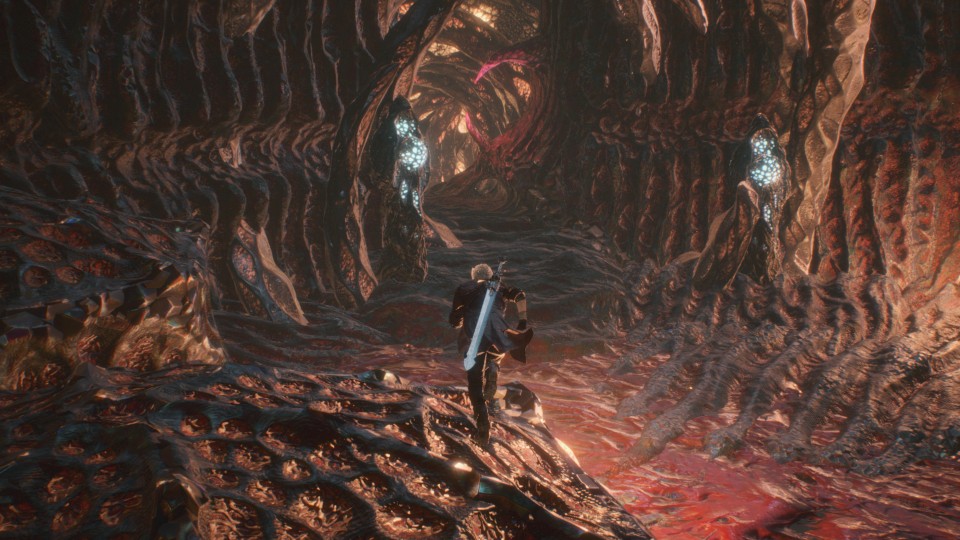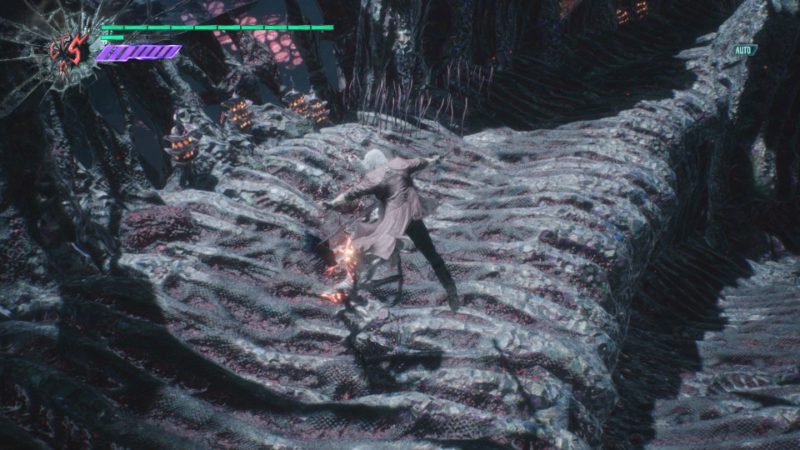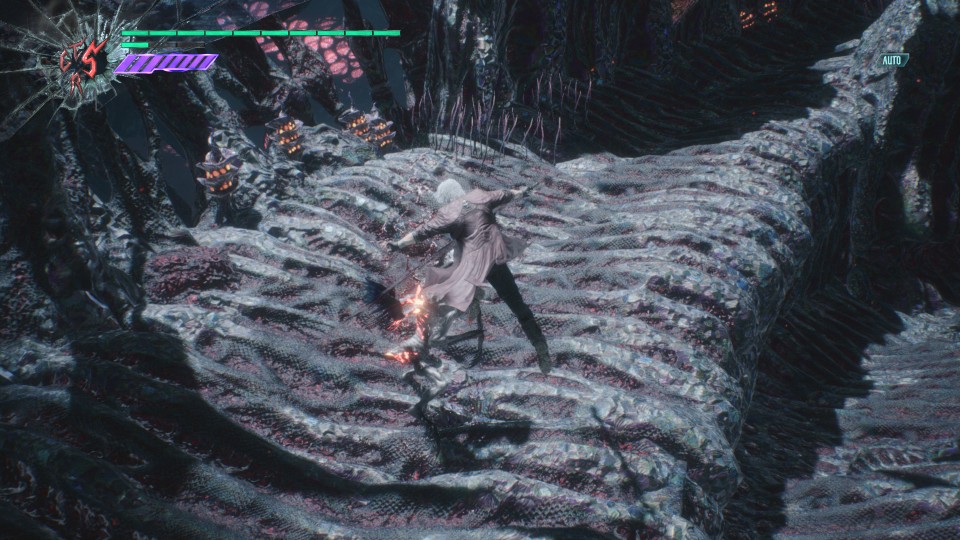 You will then reach an enclosed area with more demons to kill.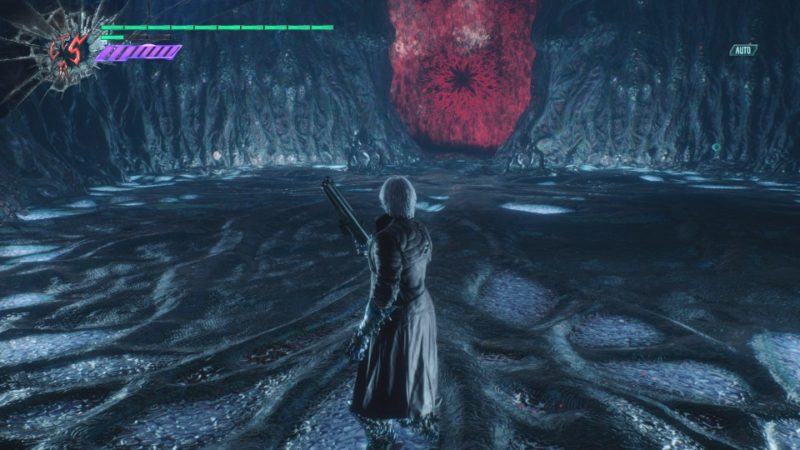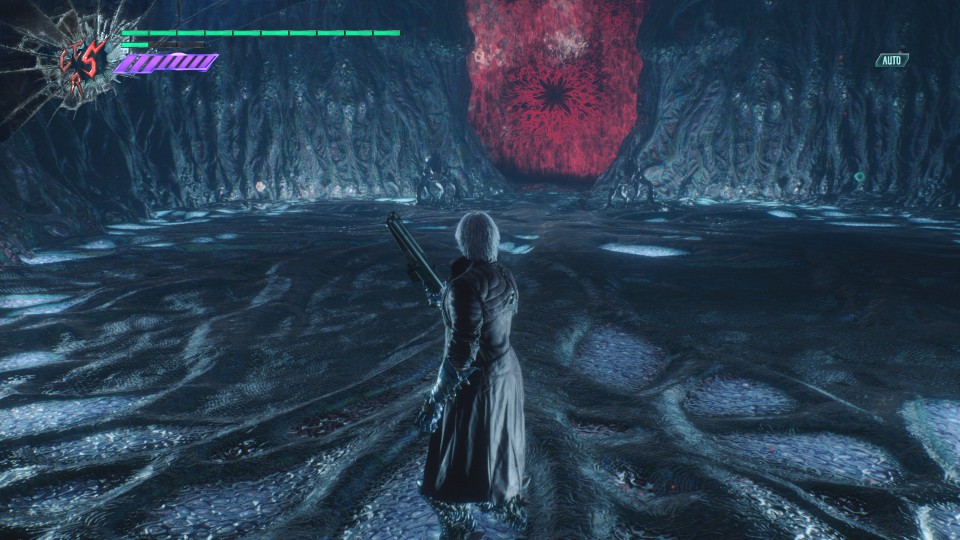 There's also another door with a spiked entrance.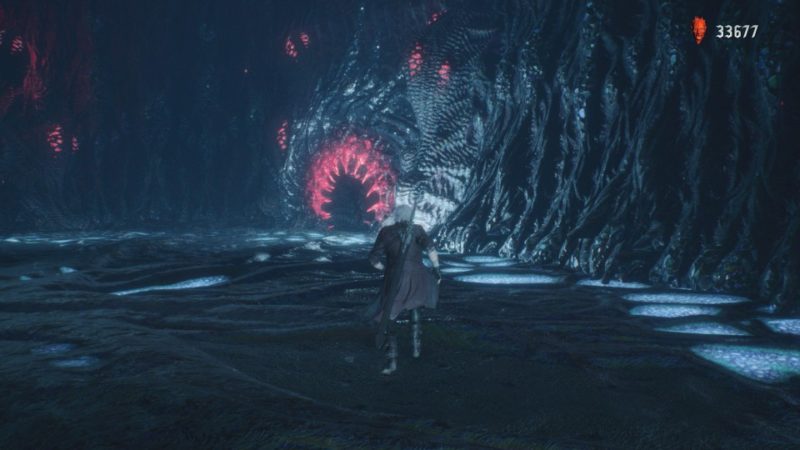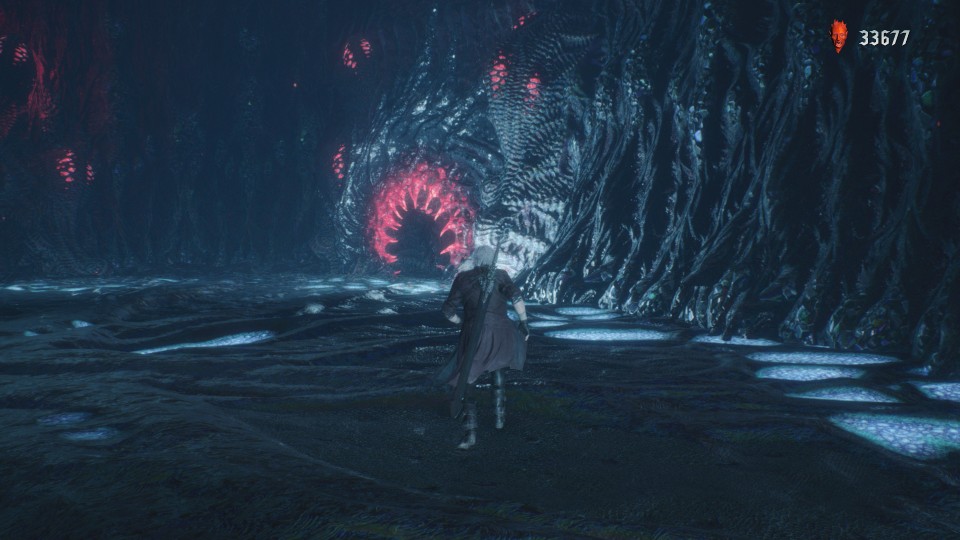 If you get in quickly, you should be able to loot some orbs.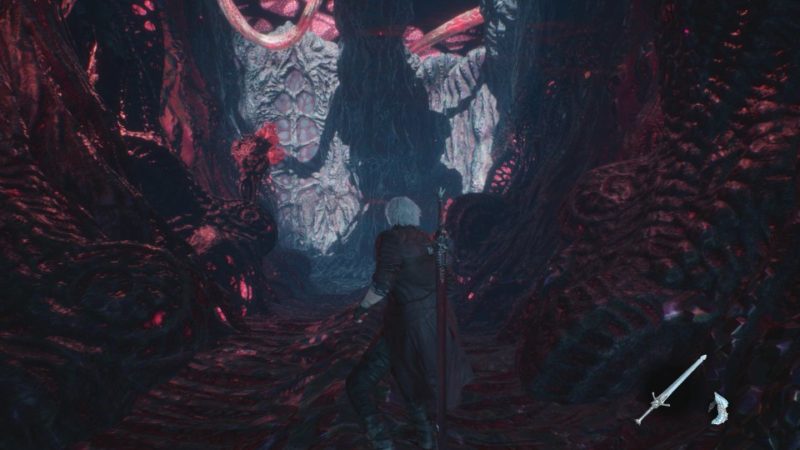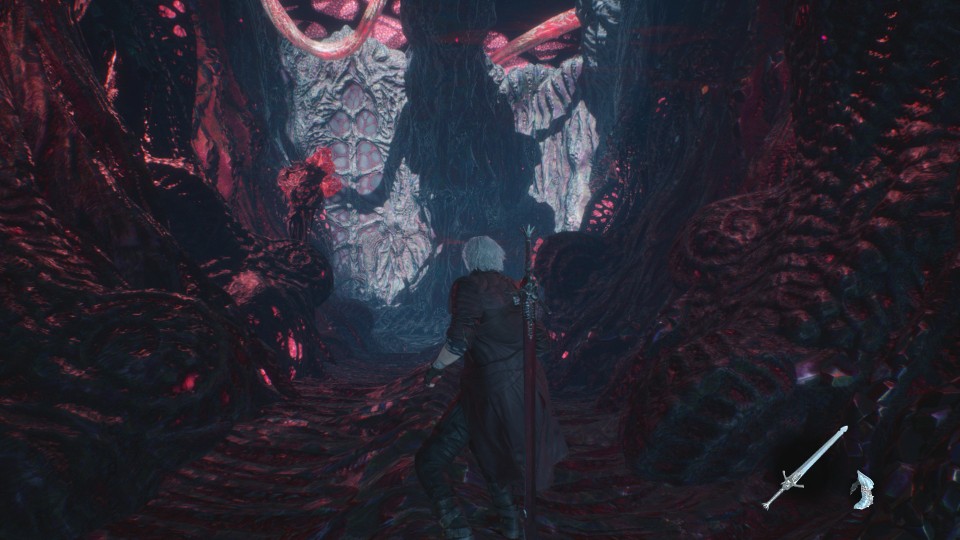 Once you get in, you'll have to face more demons.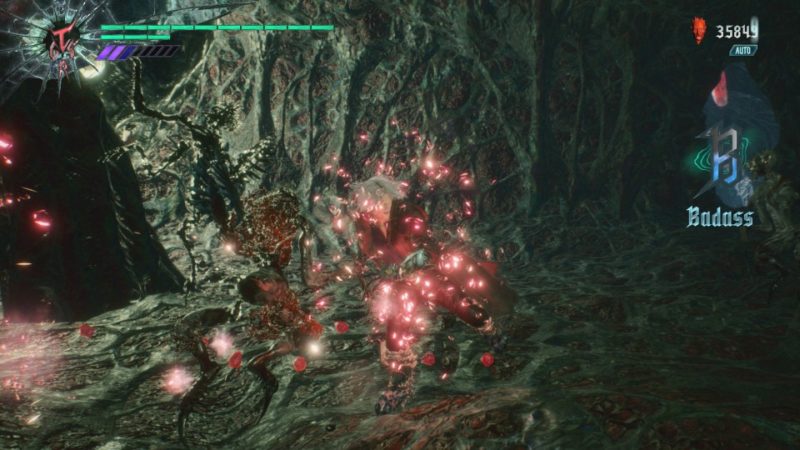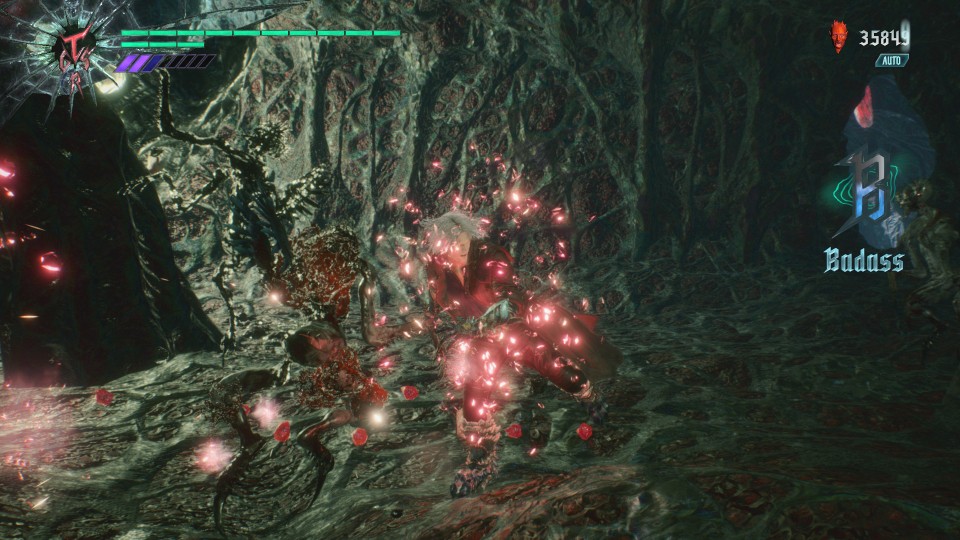 After killing all of the demons, a purple fragment will spawn.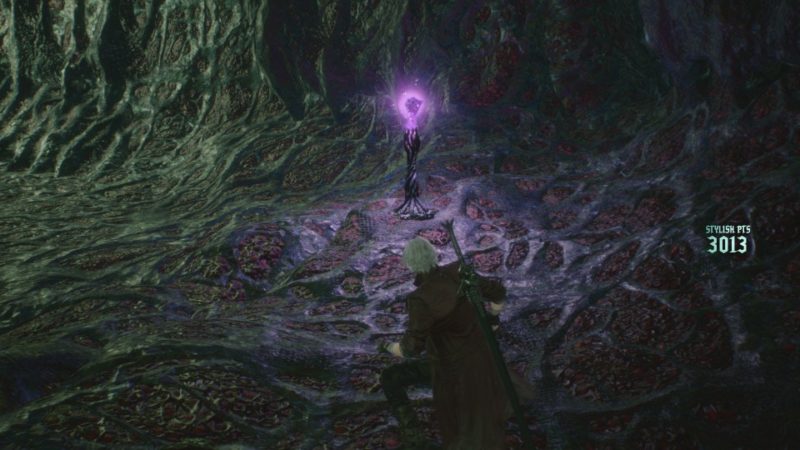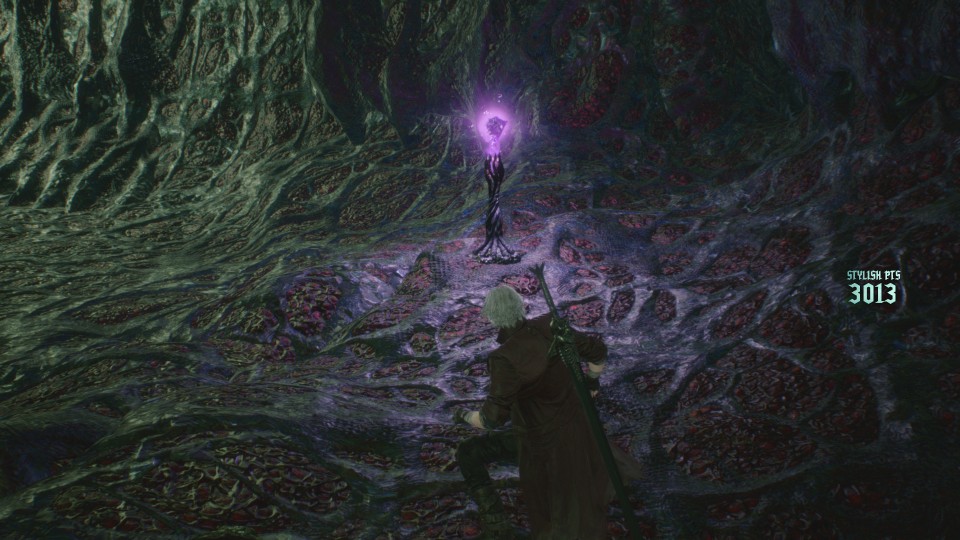 Continue on the route
After getting the fragment, get back to the main route.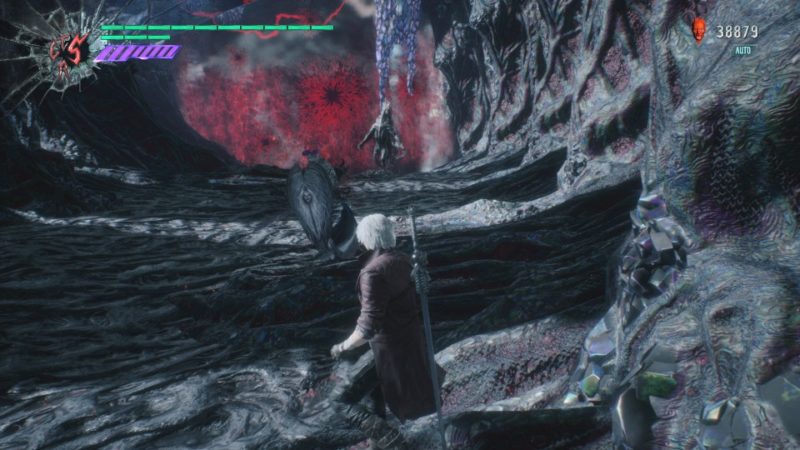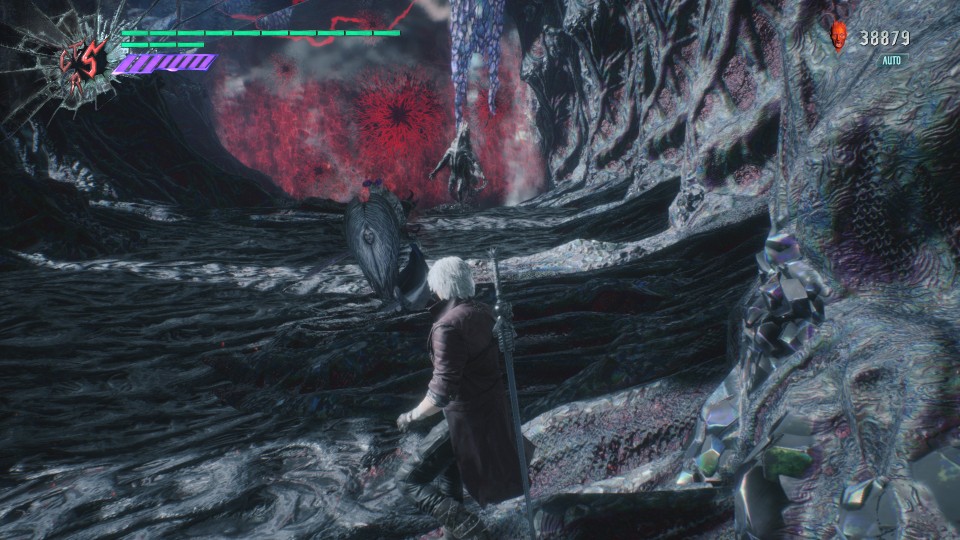 You'll face demons once again.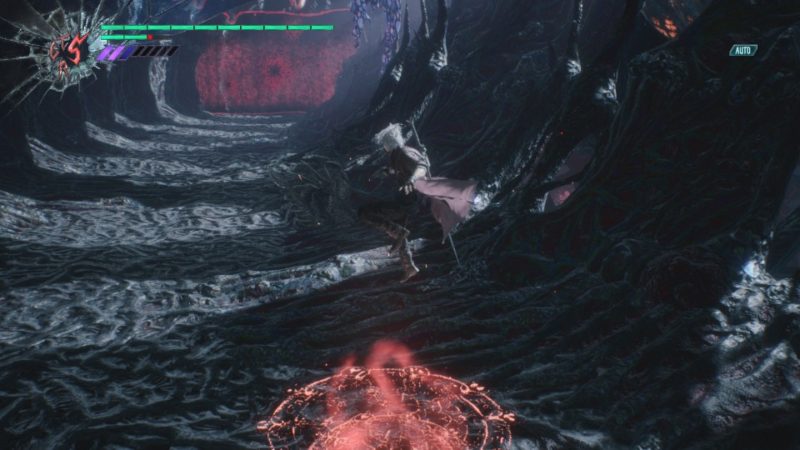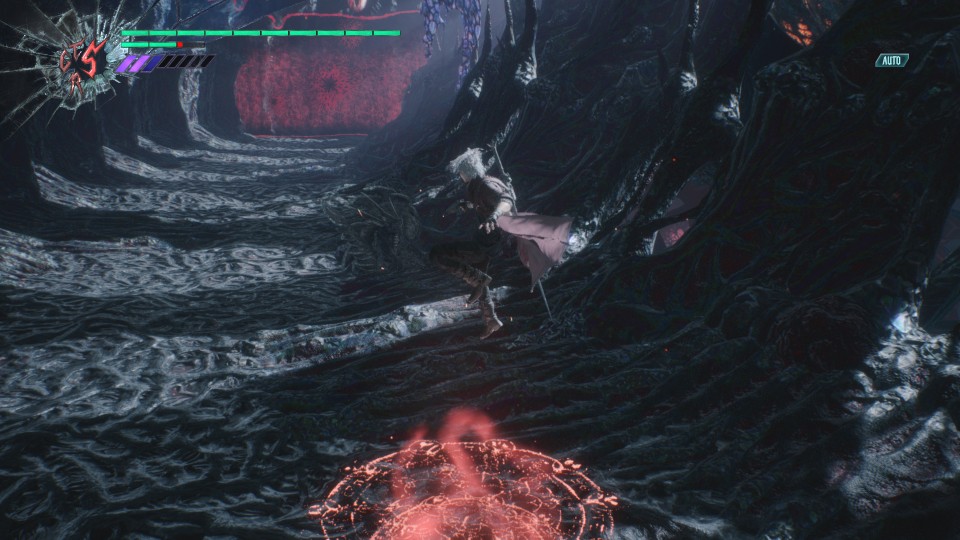 Not long later, you'll reach this room below.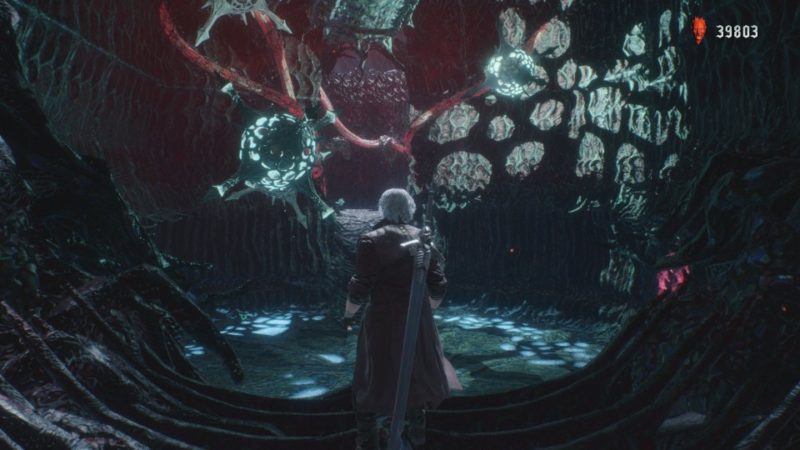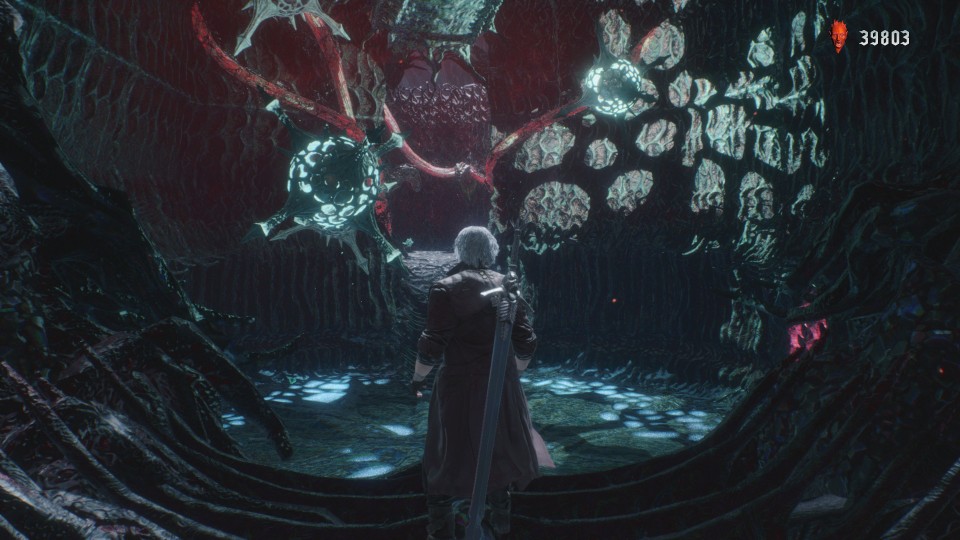 You will be introduced to a new demon called Hellbat.
It isn't very strong, but there are other demons that will spawn alongside the bat.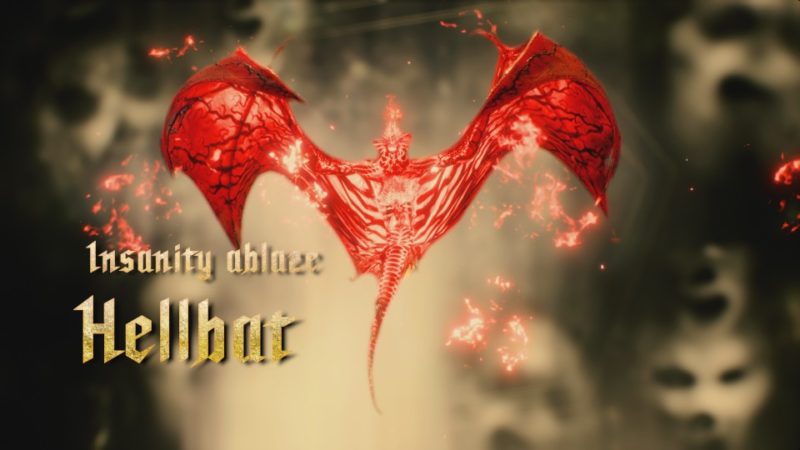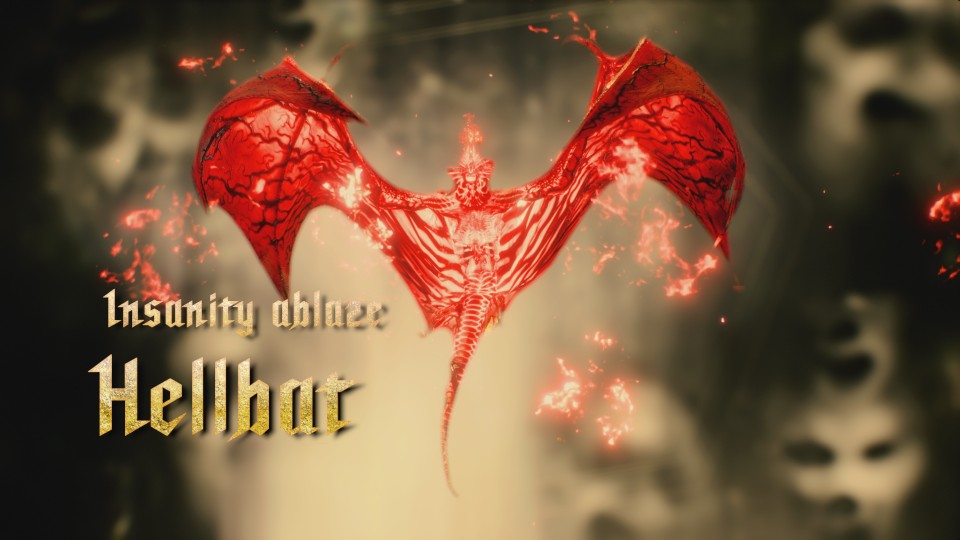 Once again, you'll come across this spiky entrance.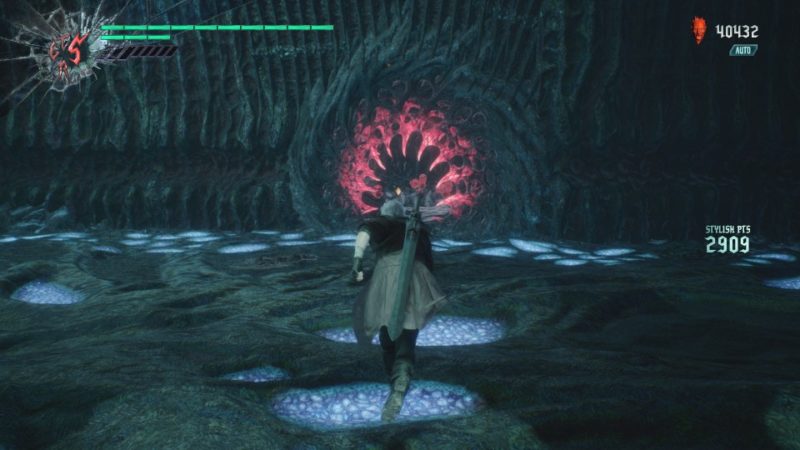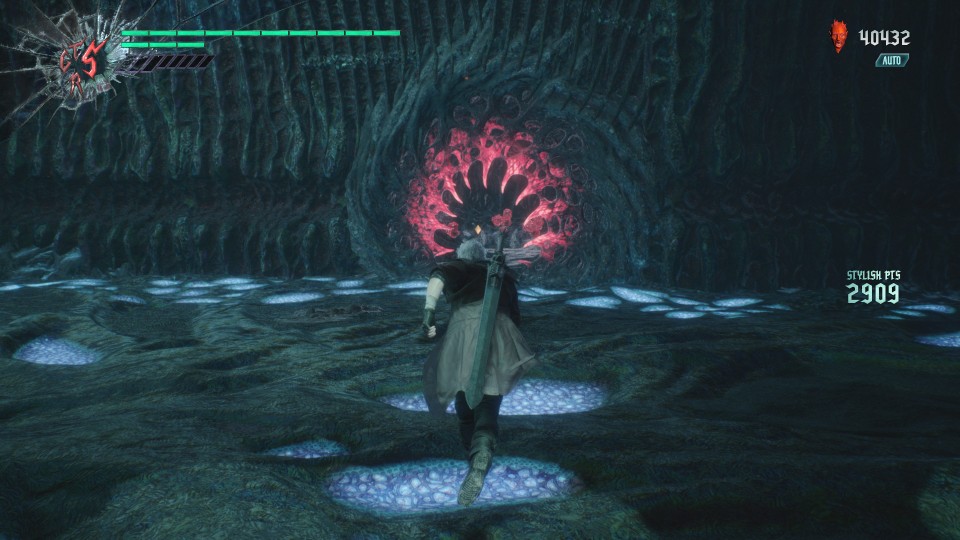 Enter and you'll find a gold orb along with other red orbs.
Once you're done, get back to the main route.
Jump up using the plants
Next, you'll come across an area where you need to jump up but you have to time yourself.
The plants turn every few seconds and forms a platform.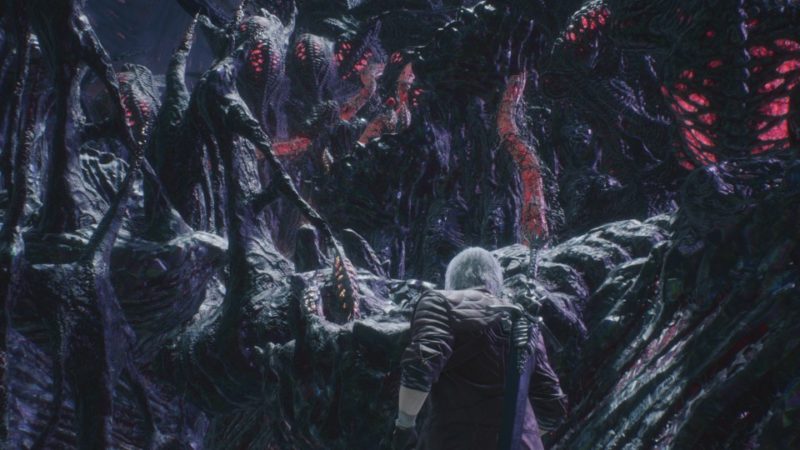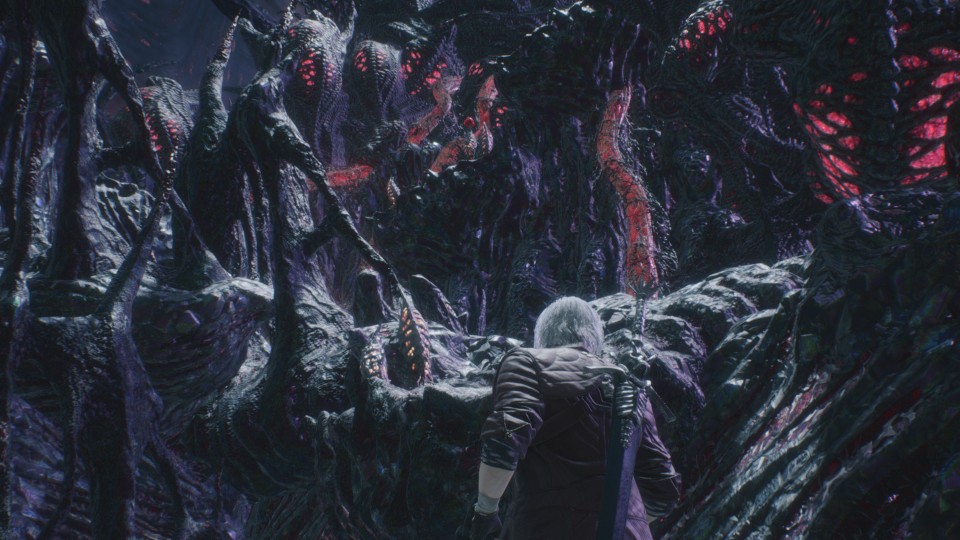 Time your jumps properly to get to the next platform.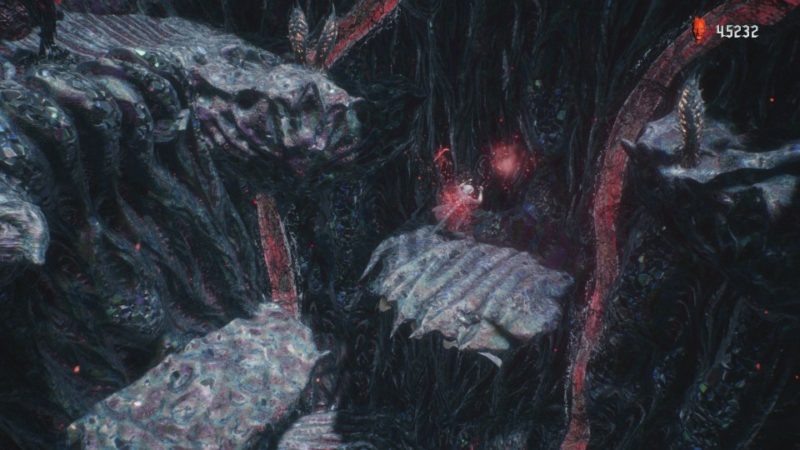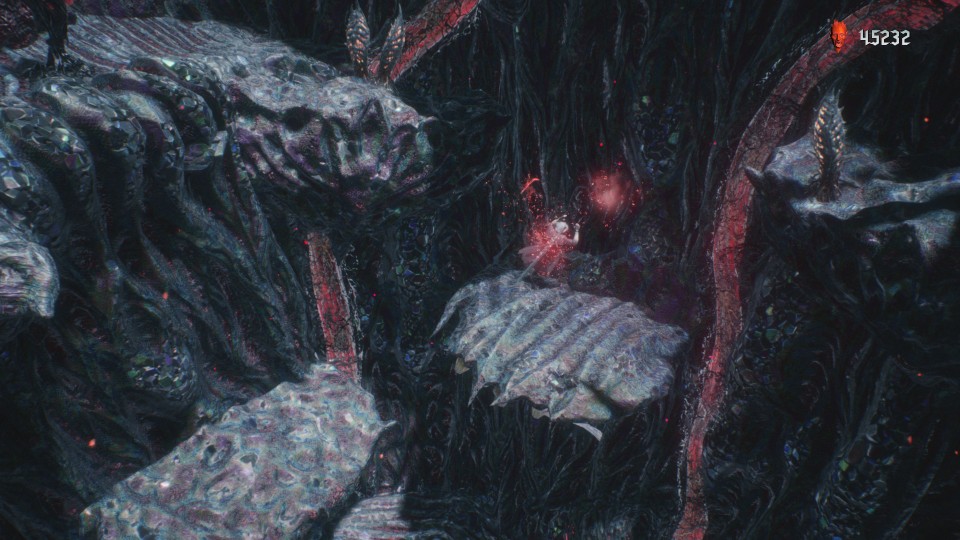 After getting up, go further.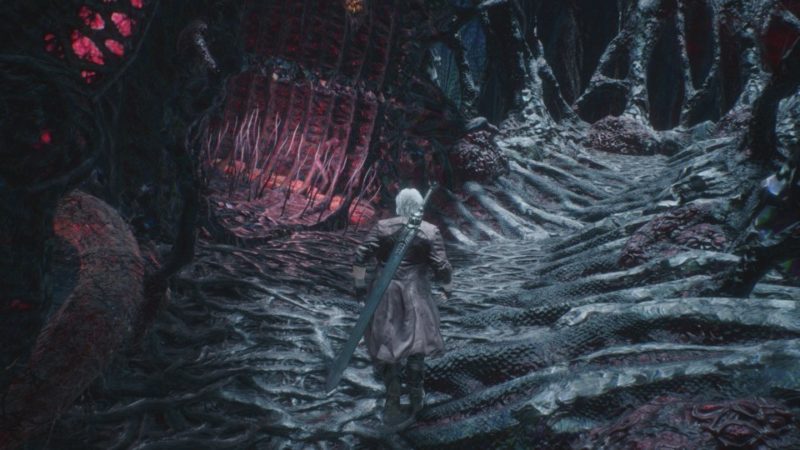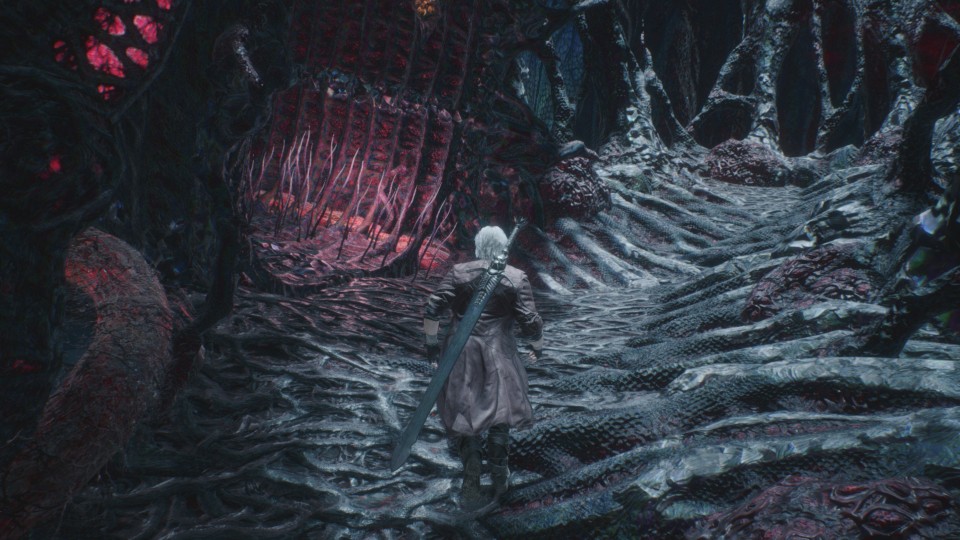 Once again, you have to do some jumping.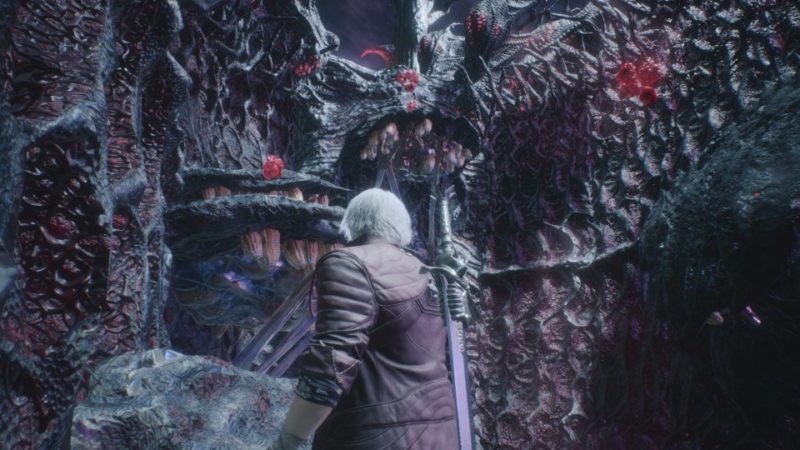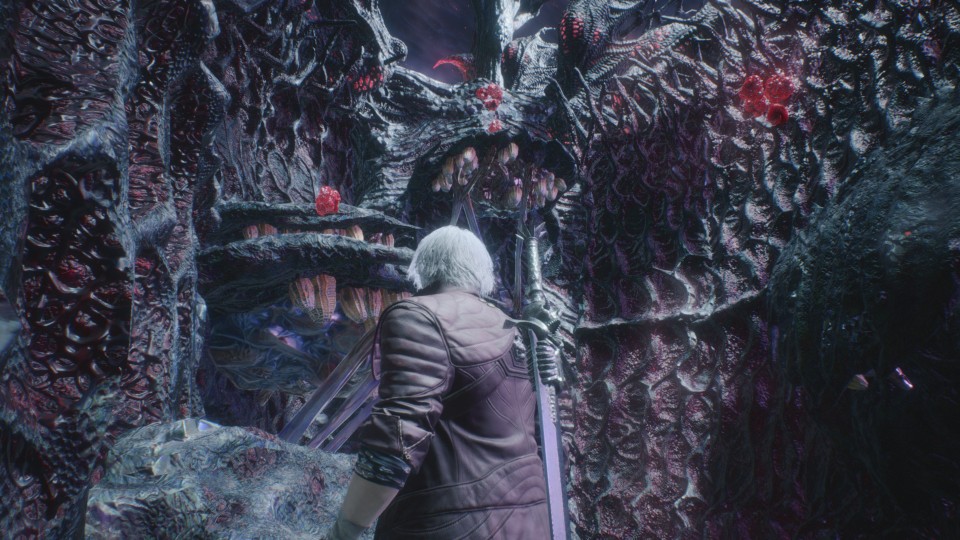 This time, there's a gold orb at the right side.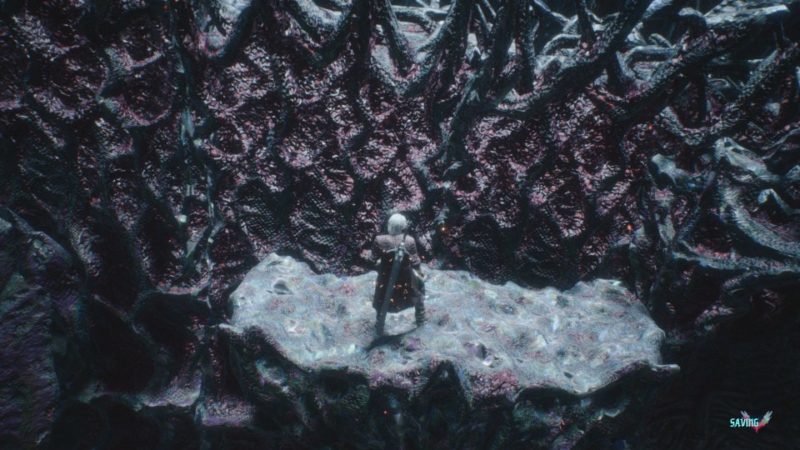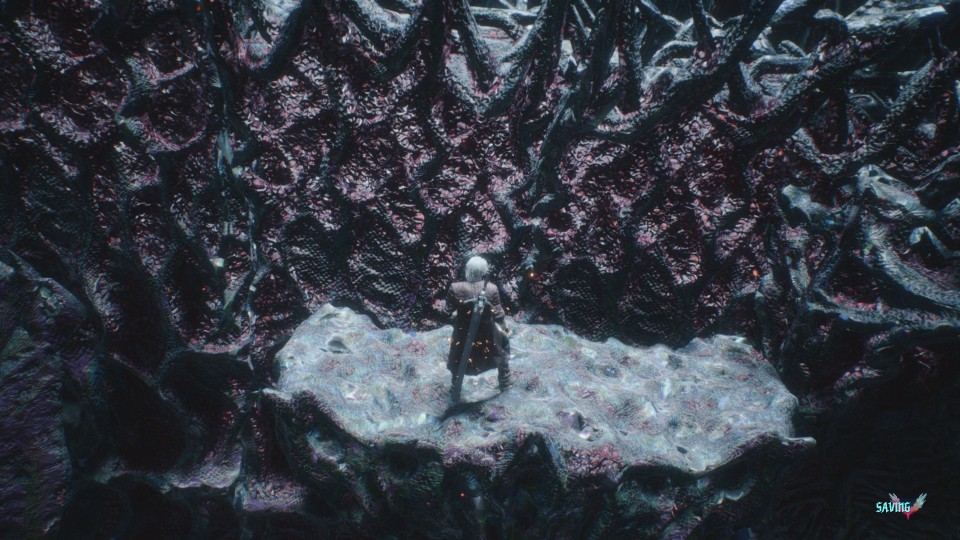 After retrieving all the red orbs and 1 gold orb, get to the top platform and continue your journey.
You will meet more demons here.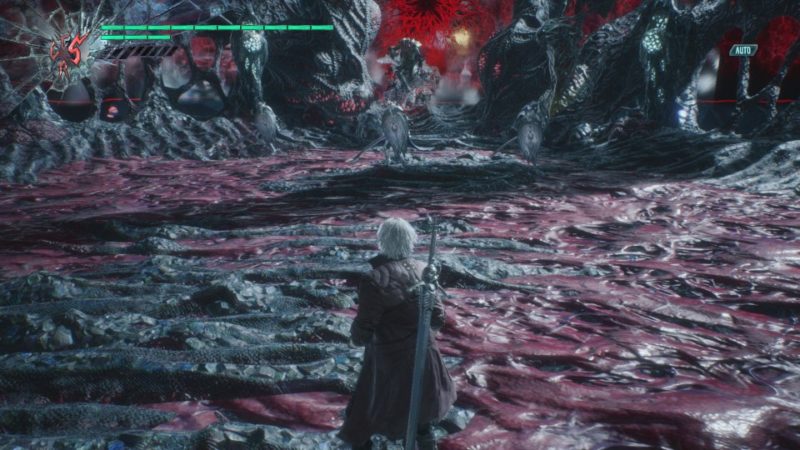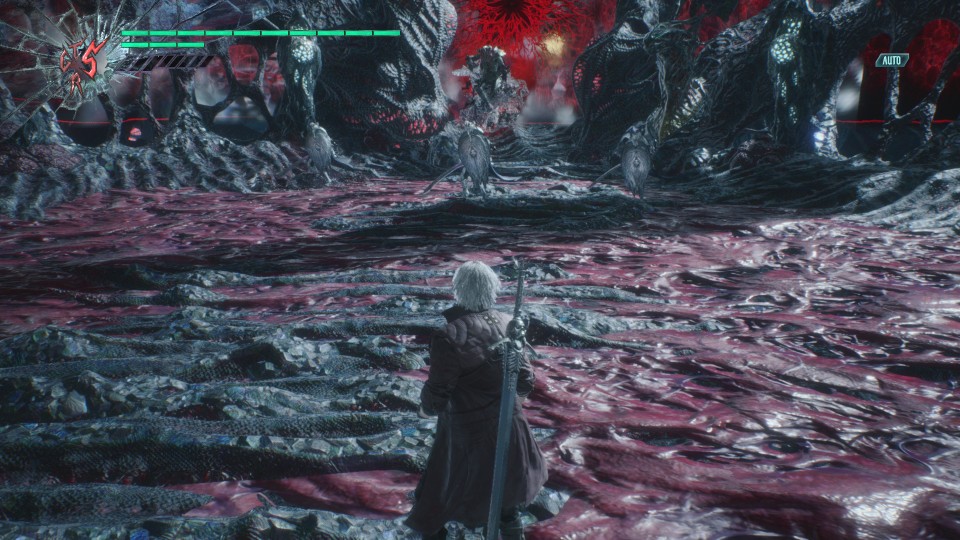 Not long after, you can customize again.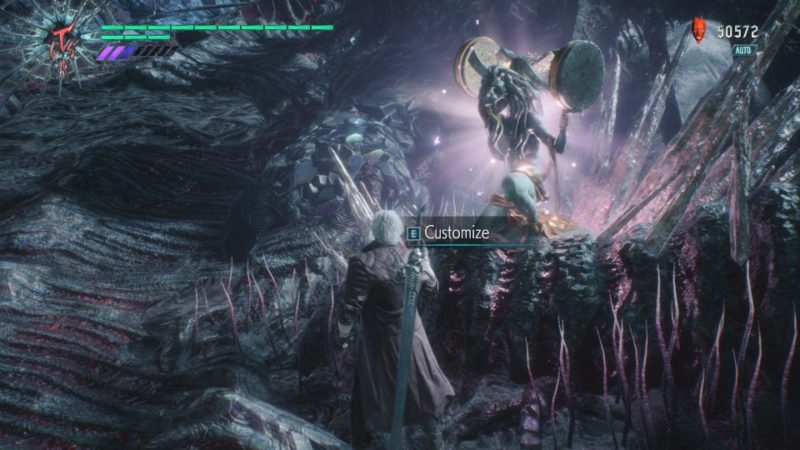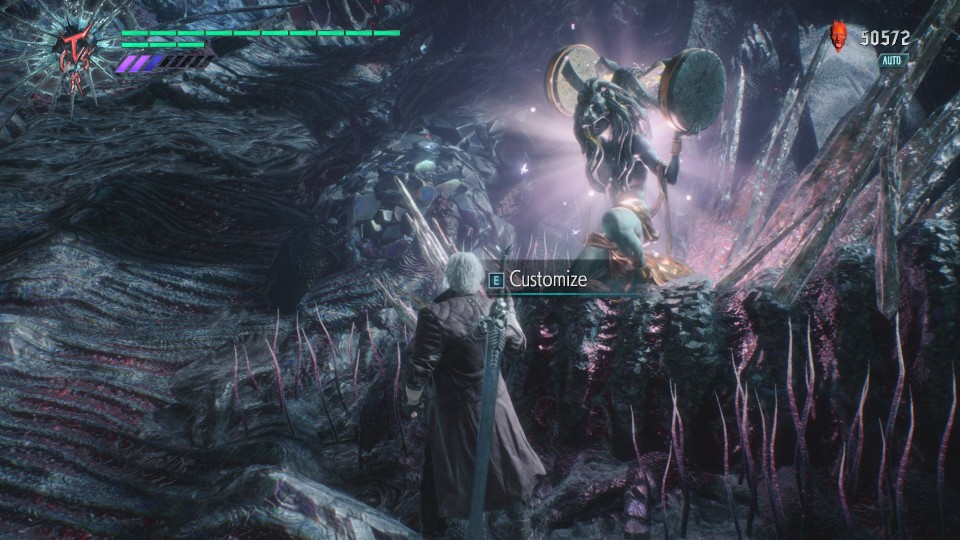 Enter Urizen's lair
Finally, you'll reach Urizen's place.
Get inside for the cutscene to load.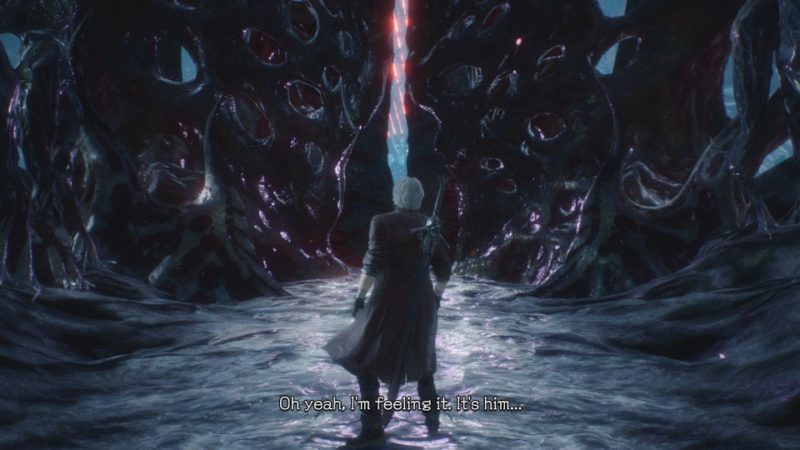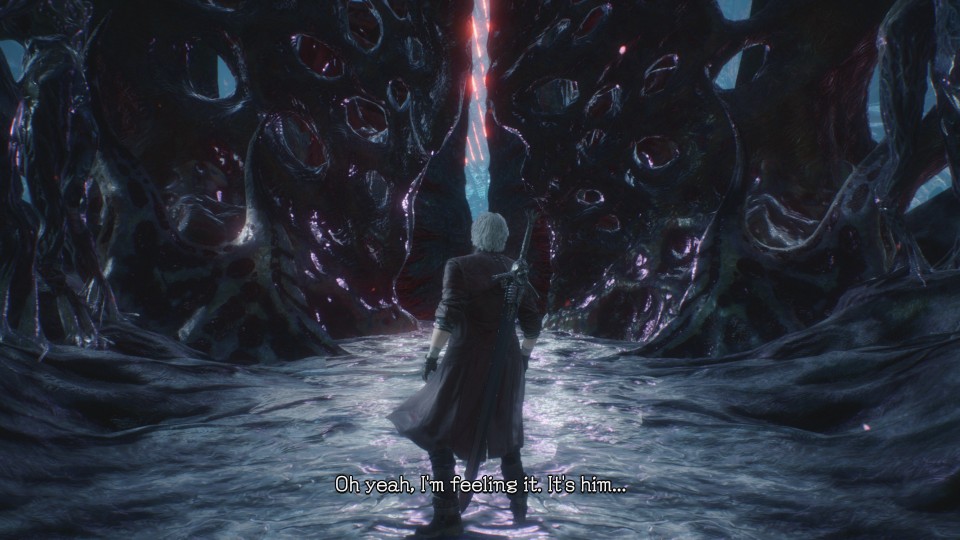 Battle with Urizen
This time, you'll get to battle him using Dante.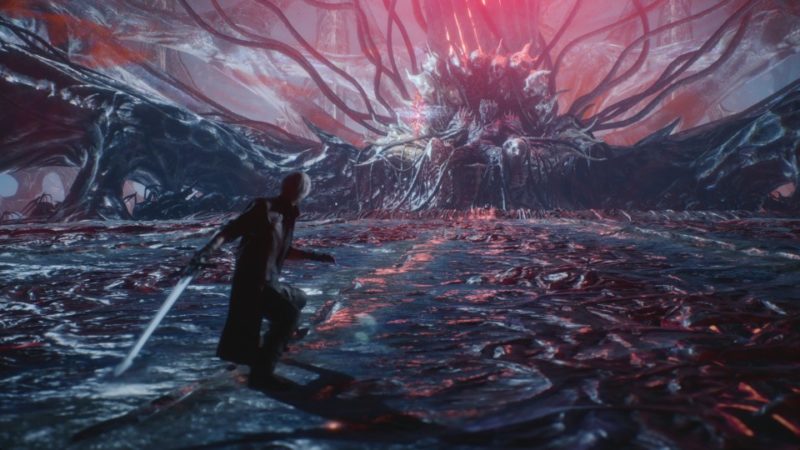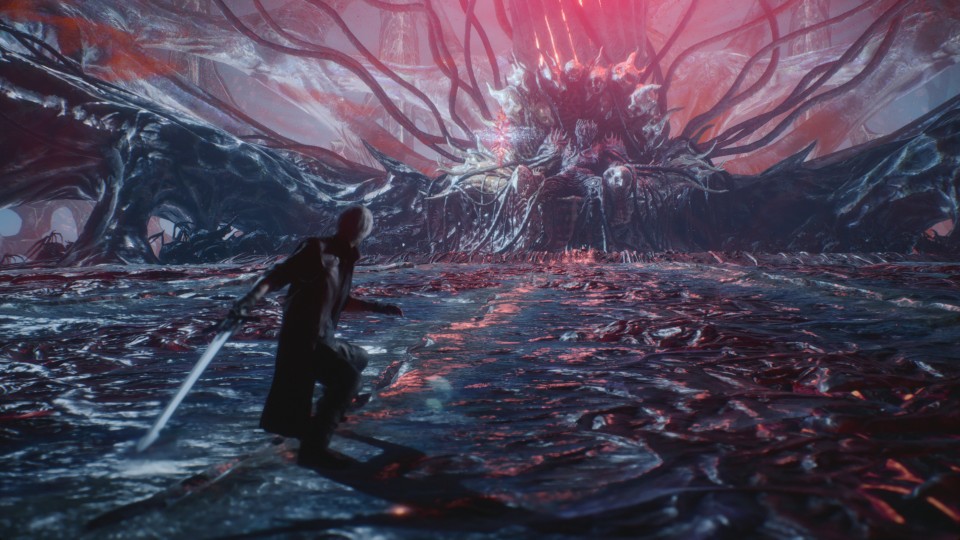 As expected, you won't win the fight. After losing the fight, a cutscene loads which shows Nero and V appearing.
It's the same as the prologue scenes.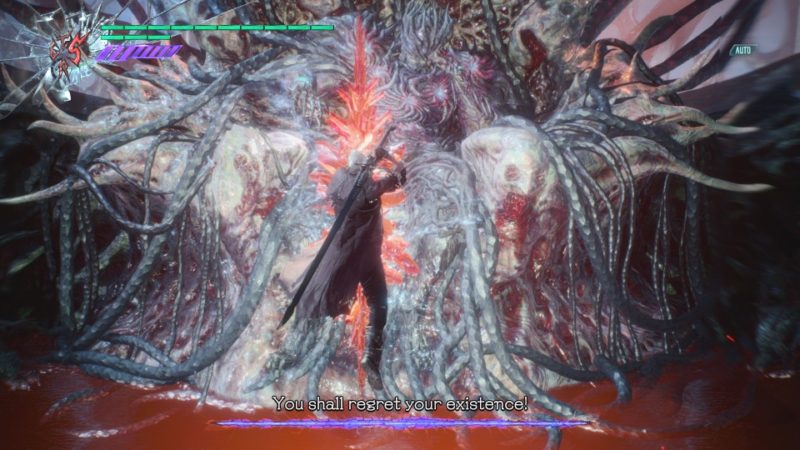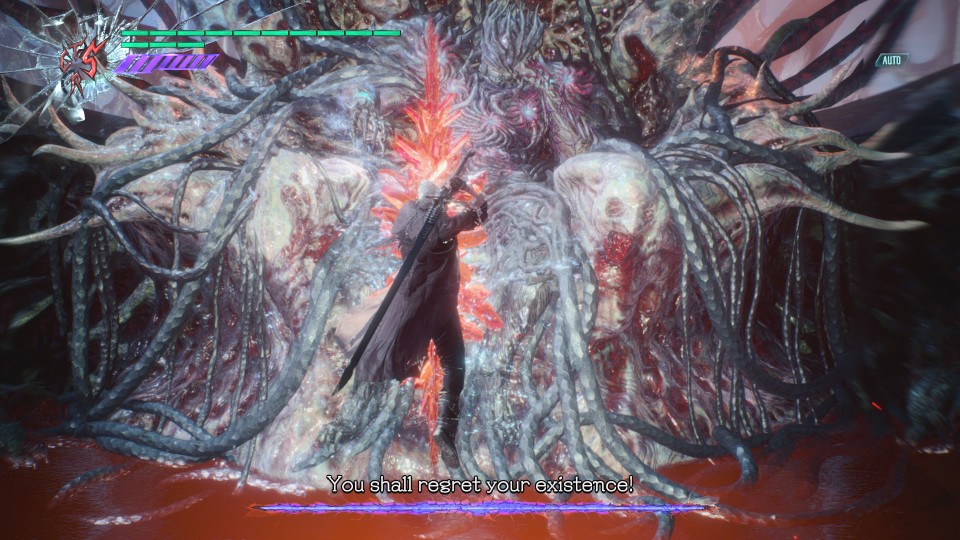 And that's it for Mission 10 of DMC 5.
---
Related articles:
Devil May Cry 5: Mission 9 (Genesis) Walkthrough
Devil May Cry 5: Mission 8 (Demon King) Walkthrough
Games Like Monster Hunter World: Top 10 Alternatives To Check Out
Devil May Cry 5: Mission 7 (United Front) Walkthrough