Deviate Hides is a quest relating to Wailing Caverns in Classic World of Warcraft (WoW).
Your task is to gather 20 Deviate Hides from the mobs inside Wailing Caverns.
Here's a walkthrough of Deviate Hides in Classic WoW.
To unlock the quest, get your team member to share it, or you can go directly to Naralex.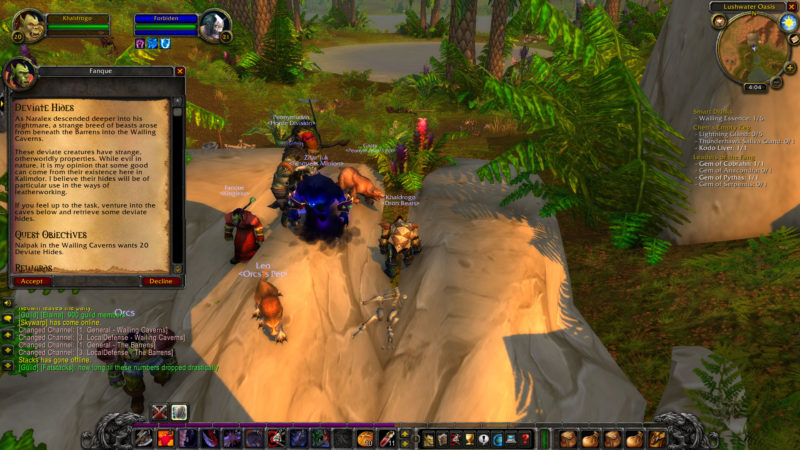 This NPC is located right above the oasis entrance of Wailing Caverns (not the actual portal).
To get to the mini cave where Naralex and Ebru is in, you need to climb up the hill. From the hill, jump down to the stony area.
Within the stony area, there's a small opening to a cave. You will find a couple of NPCs here.
How to get Deviate Hides
Getting Deviate Hides are pretty straightforward. Most of the mobs drop them.
You can actually get them from the raptors and winged mobs right after the oasis entrance.
You don't need to enter the portal to get these hides.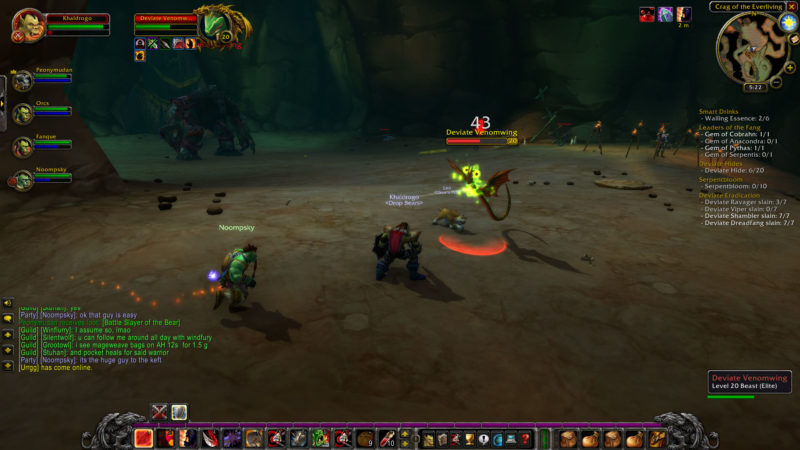 After gathering 20 of them, go back to Naralex and claim your reward. You can choose a 10 slot bag if you need it.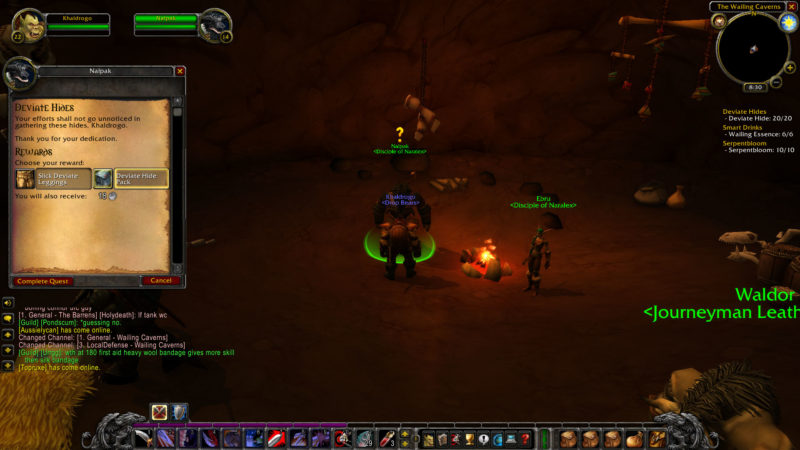 ---
Related articles:
Deepmoss Spider Eggs: WoW Classic Guide And Walkthrough
Where To Buy Expert Fishing Book (Up To Level 225): WoW Classic
Goblin Invaders Quest: WoW Classic Guide And Wiki
How To Leave Your Guild In Classic WoW
Stolen Silver Location: WoW Classic Guide And Walkthrough
Miner's Fortune: WoW Classic Guide And Walkthrough