Deviate Eradication is a quest that is related to Wailing Caverns in World of Warcraft (WoW) Classic.
Your task is to eliminate four types of Deviate mobs – Ravagers, Vipers, Shamblers and Dreadfang.
Here's a walkthrough of Deviate Eradication in WoW Classic.
To begin the quest, you can either ask your team member to share, or you can talk to Ebru.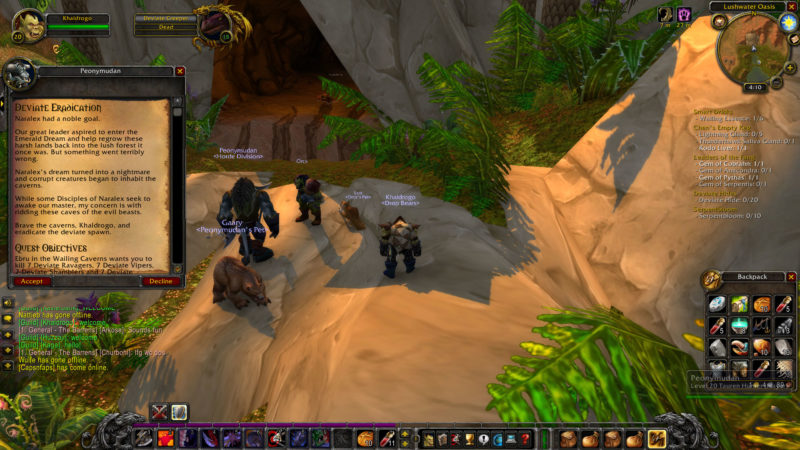 Where is Ebru
You can find Ebru just above the oasis entrance (not the portal) of Wailing Caverns. Climb up the hill from the back and get to the 'rock surface'.
You should find a mini or hidden entrance inside the rock area.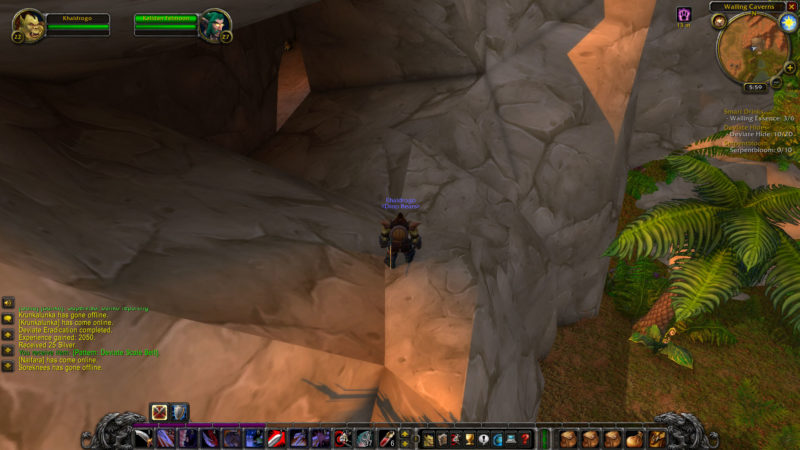 Enter the small cave above the oasis entrance and you will see this group of NPCs.
Talk to Ebru to start the quest. Come back here once you're done as well.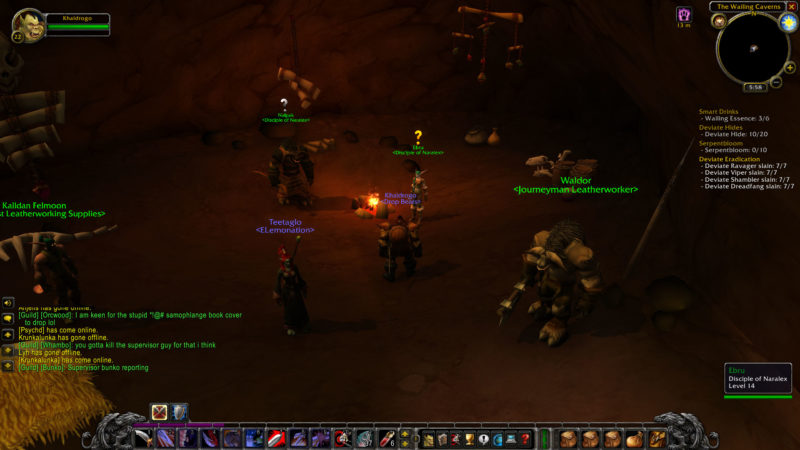 How to find the Deviate mobs
The best way to complete all four types is to do Leaders of the Fang which requires you to get the four gems.
After entering the portal, you will come across a branching pathway. Just follow the routes (bottom right river, bottom left river and top left road) from the image below.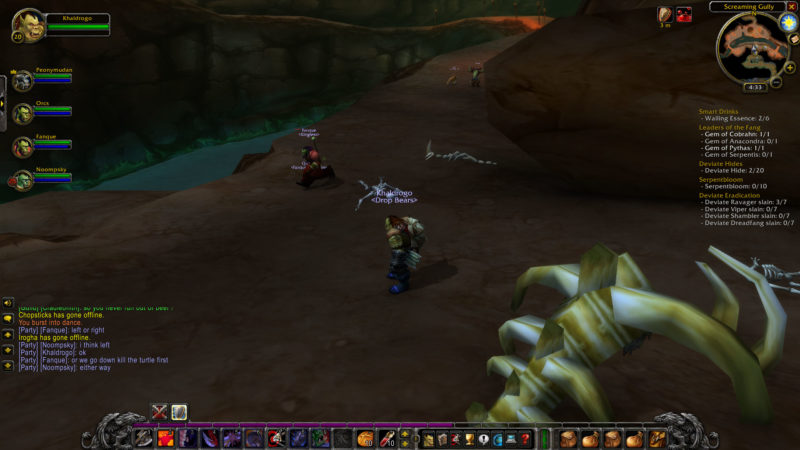 You will come across all those mobs if you just follow the boss routes.
Once you're done, get back to Ebru to claim your reward.
---
Related articles:
Where To Buy Expert Fishing Book (Up To Level 225): WoW Classic
Deviate Hides (Wailing Caverns): WoW Classic Guide
Where Is Ziz Fizziks: WoW Classic Quest Guide And Wiki
The Guns Of Northwatch: WoW Classic Guide And Walkthrough
Stolen Booty: WoW Classic Guide And Walkthrough
Slaying The Beast: WoW Classic Guide And Walkthrough