Death Stranding is an upcoming action game by Hideo Kojima, the man who is well known for many games including Metal Gear.
The release date has been uncertain all this time, but it seems that someone may have accidentally leaked it.
It seems that this game will be released this year after all.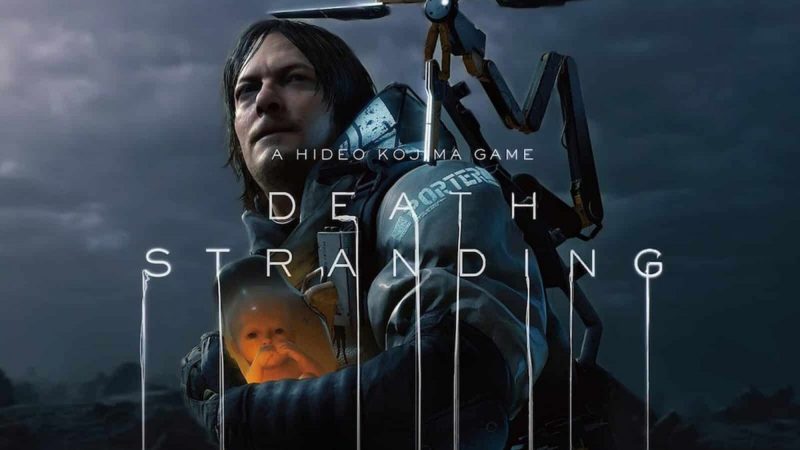 Whether it's for certain or not, we don't know. The original post has been deleted from the Facebook page of Playstation Taiwan.
Below is a screenshot of the announcement in Chinese, taken by others before the post was taken down.
What it says is that the release date of Death Stranding is on the 8th of November this year. If what they said is true, The Last of Us 2 is going to have some competition.
Edited: Playstation's official page just the announced the release date which is the same.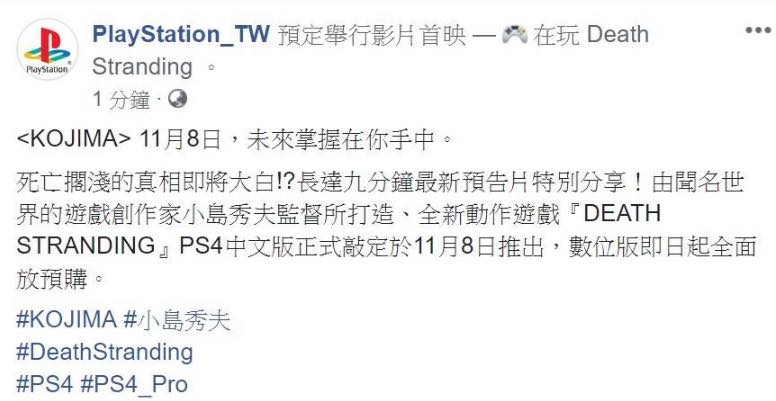 At the time of writing, Playstation's official Twitch account is streaming the game, but most of the screen is blocked.
The more viewers there are, the more "hands" will appear on the screen, making it more and more visible.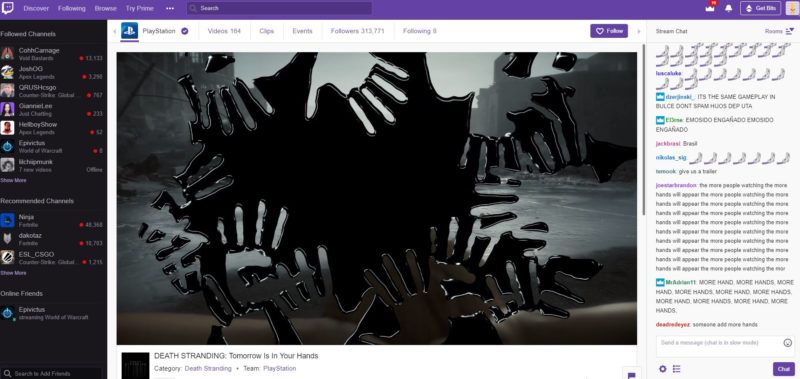 Do check out the stream as soon as possible if you wish to get a glimpse of Death Stranding's gameplay.
The more viewers, the more we can actually see.
---
Related articles:
8 Fighting Games Like Mortal Kombat To Check Out
Dauntless: How To Get The Blaze Orb And What It Is
I'm Not A Ripper: Days Gone Walkthrough
Dauntless: Can't Buy Platinum In Store? Here's An Alternative
Dauntless: How To Get Dull Arcstone In The Game
He's Feeding The Freaks: Days Gone Walkthrough