Order No. 9 is part of your mission in bringing Port Knot City onto the chiral network on Death Stranding.
Your task is to bring a power supply unit to the Wind Farm to restore power.
Here's a walkthrough of Order 9 in Kojima's Death Stranding.
Head to the Wind Farm
Your main objective is to head to the Wind Farm. It's northwest of the Distribution Center, as shown in the map below.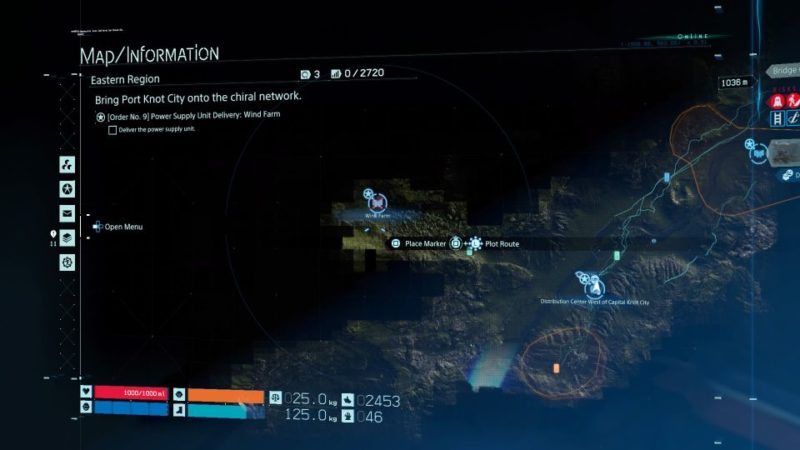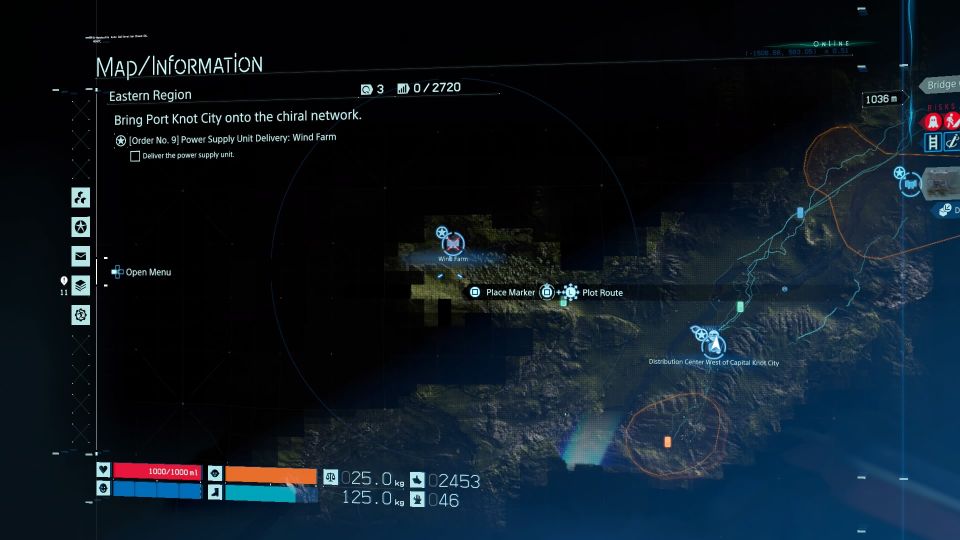 Hold L1 to see the destination whenever you're slightly lost.
Head over the hill.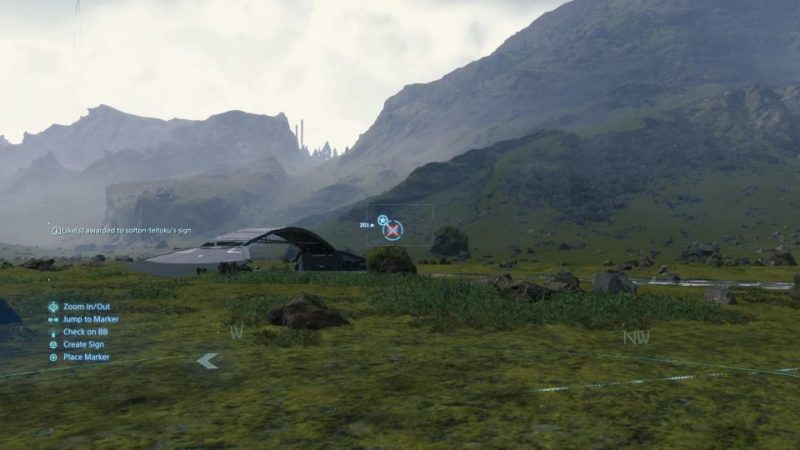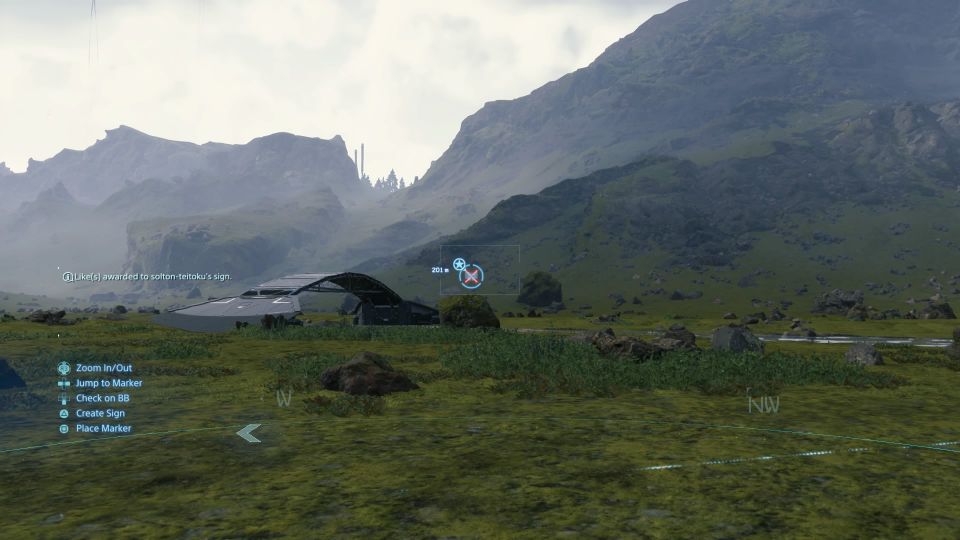 Along the way, you may come across lost cargo. You can pick them up if you're still able to.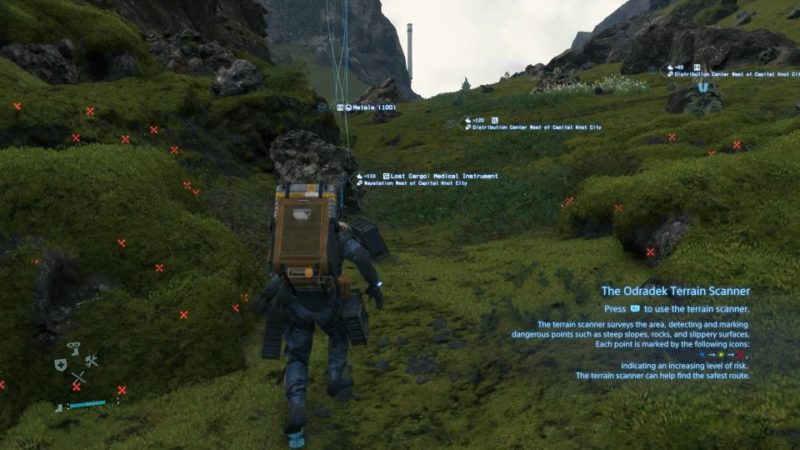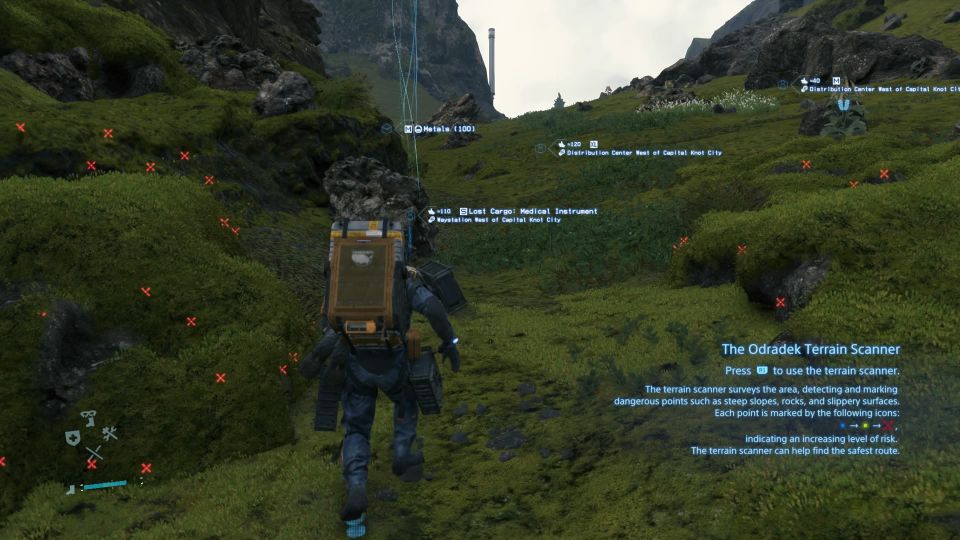 Avoid the BTs
After climbing up the hill and going downwards, the rain will start falling. You'll be greeted with many BTs.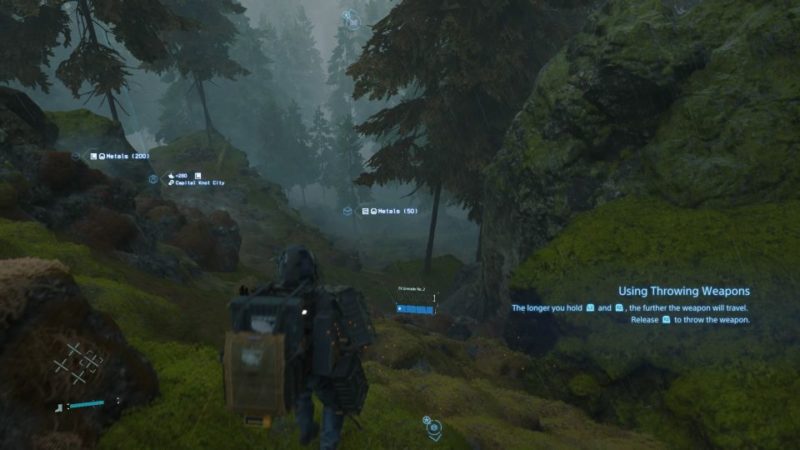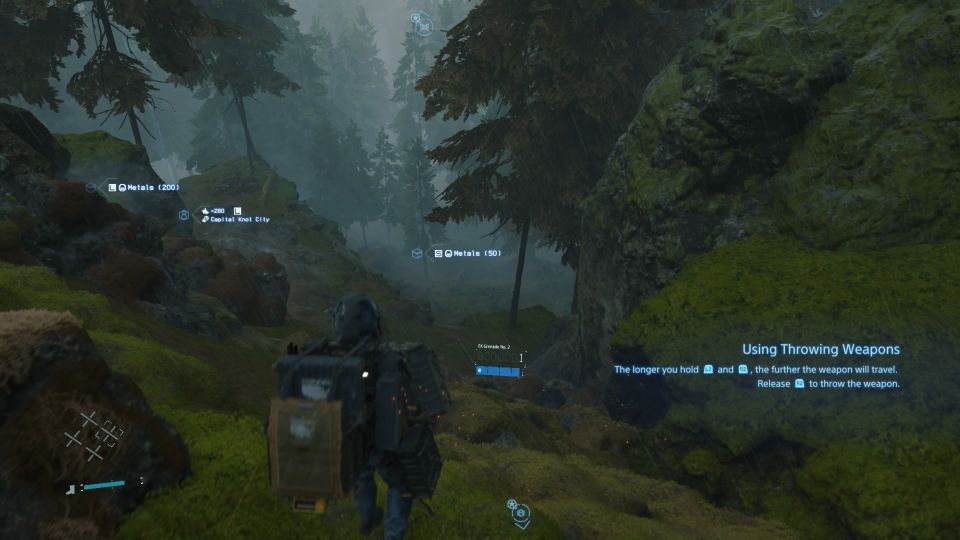 To avoid them, just crouch and walk slowly while monitoring their location (when you standstill).
Use R1 to hide your breath when you're passing the BT. One way to avoid them is to climb through the hill at the side.
There'll be BTs as well but you can sort of scrape through them.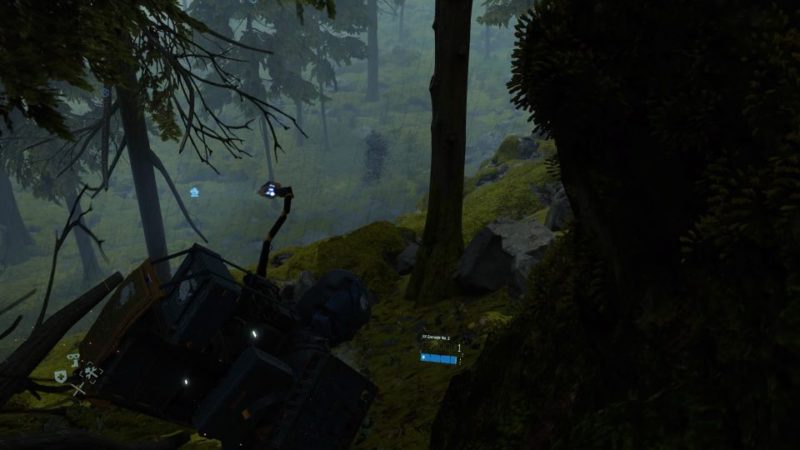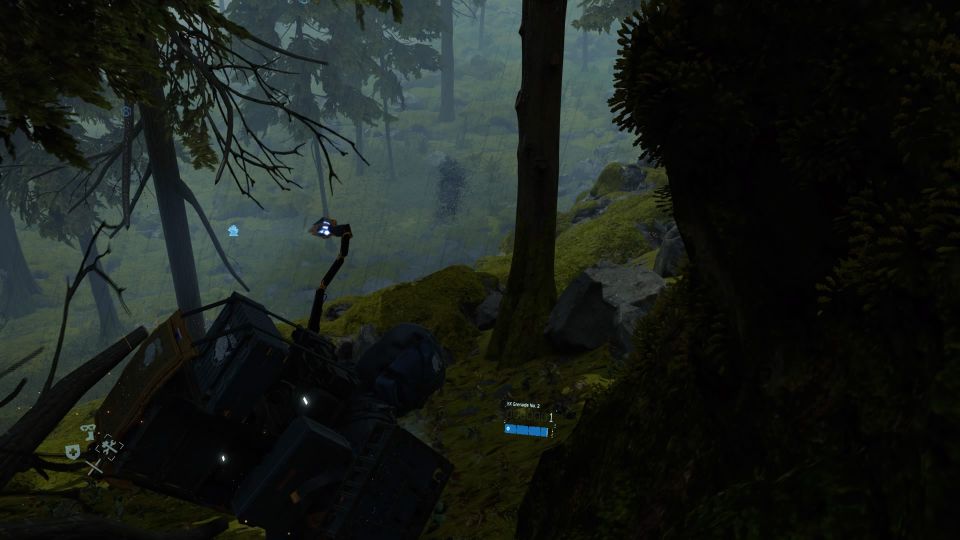 We passed this route twice. The first time, we avoided the BTs using the hill. The second time, we got caught when using the lowland to cross.
A huge BT creature appeared but it's still escapable.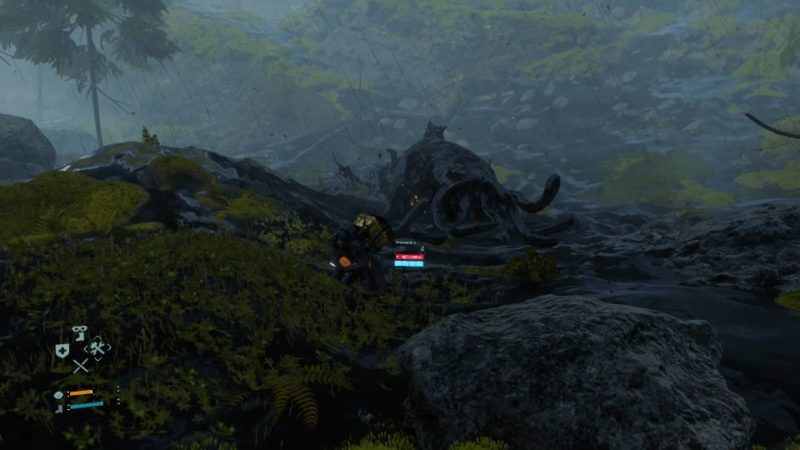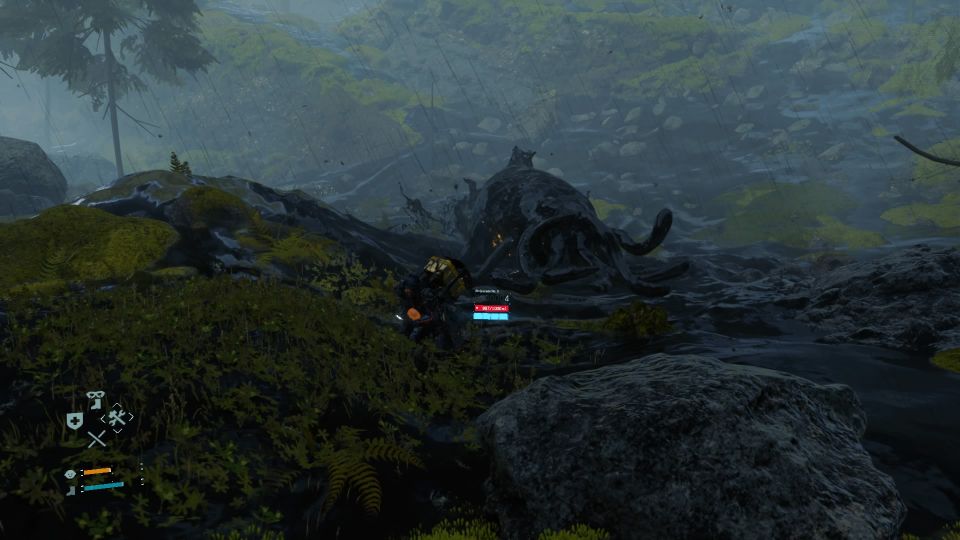 Deliver the power supply unit
After passing through the BT area, you will reach the Wind Farm.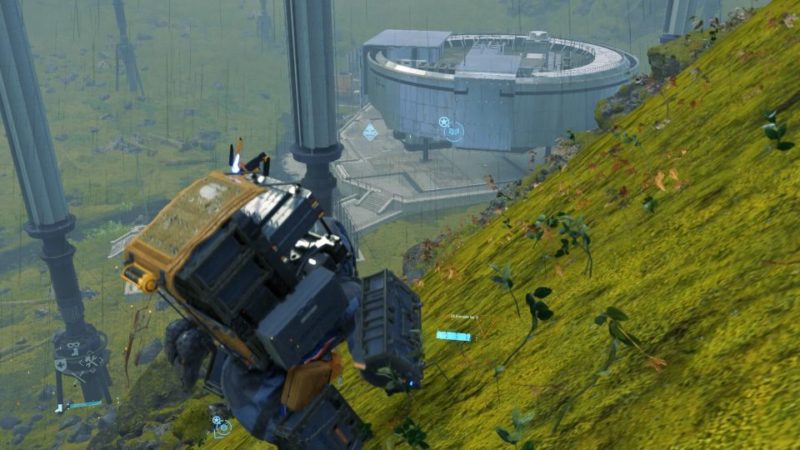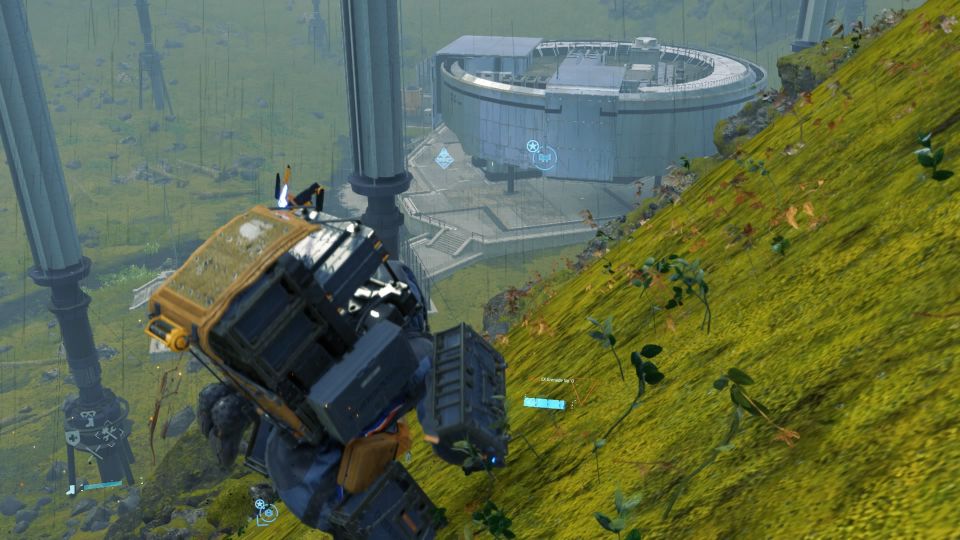 Head to the terminal and deliver the power supply unit.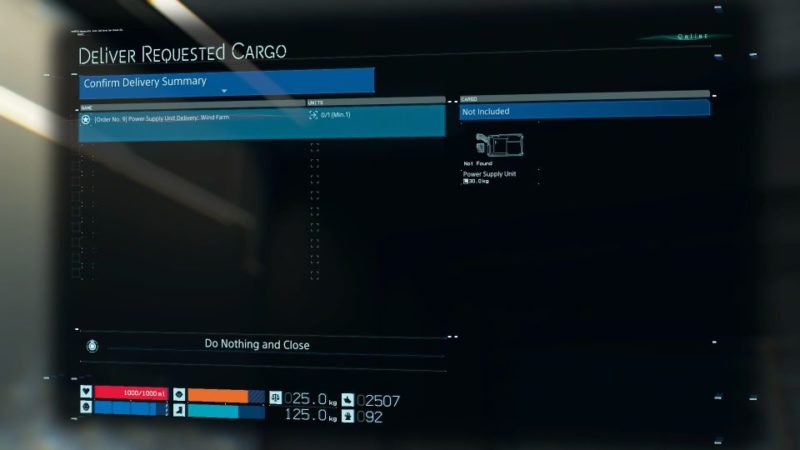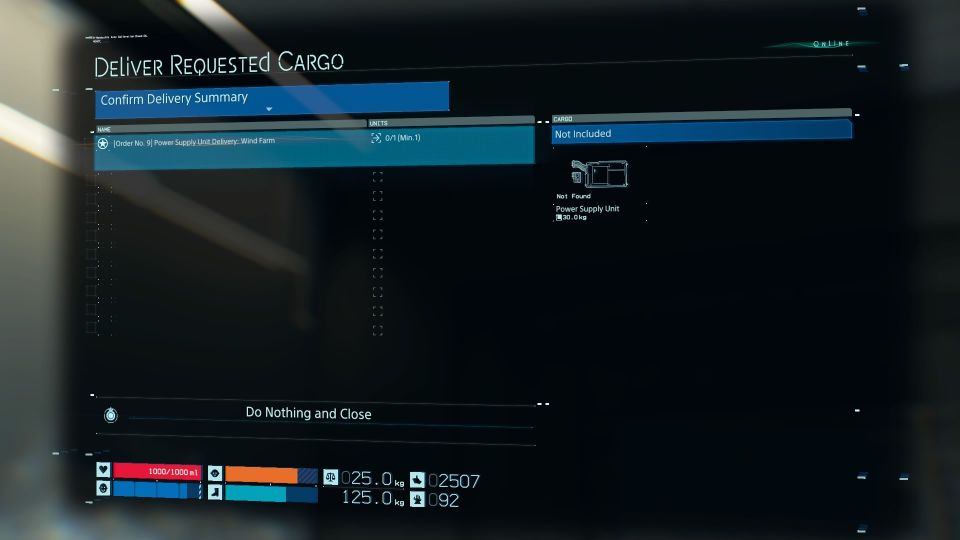 ---
Related articles:
Death Stranding: Order 11 (Deliver Resins) Walkthrough
Order 10 (Bridge Construction) Walkthrough – Death Stranding
Death Stranding: Order 5 (Rare Metal Delivery) Walkthrough
Death Stranding: How To Build A Generator To Start The Bike
Why Call Them Back From Retirement? – The Outer Worlds
Death Stranding: Order 8 (Chiral Crystals) Walkthrough