Order 22 is a mission from the Craftsman that you need to do to get his trust in Death Stranding.
Your task is to recover a toolbox that's located in Middle Knot City Ruins.
Here's a walkthrough of Order 22 in Death Stranding.
Before attempting it, you may want to get Hematic Grenades, a ladder and rope.
Head to Middle Knot City Ruins
Once you're ready, walk towards Middle Knot City Ruins. Its location is shown in the map below.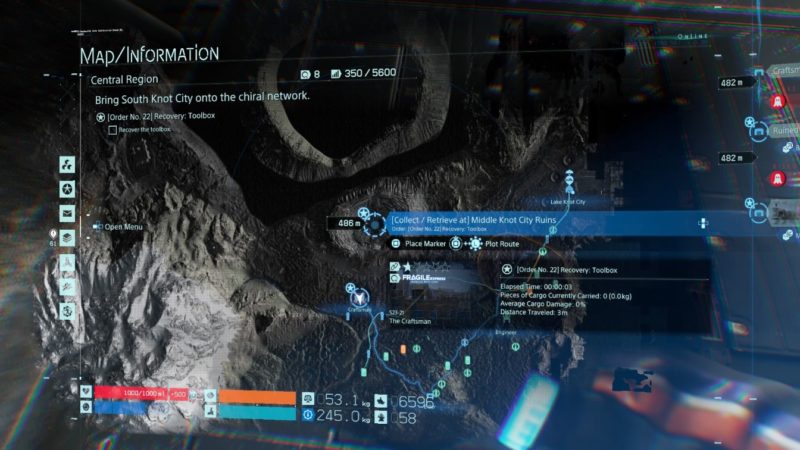 This place is clearly BT territory and you'll experience timefall rain right after you head north from the Craftsman.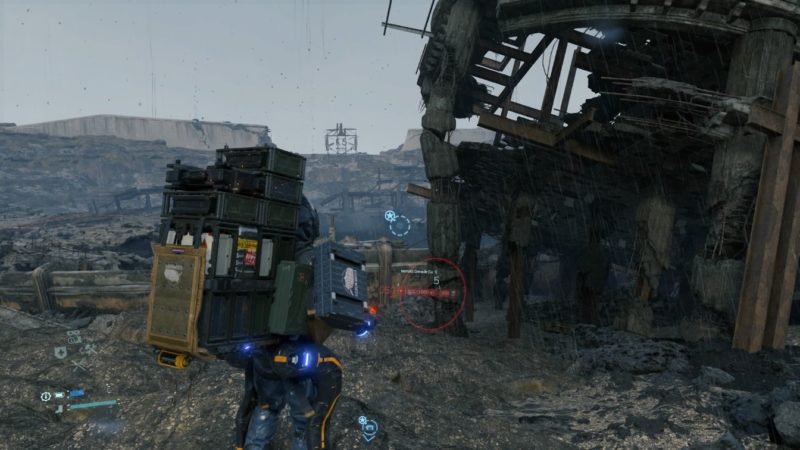 At one point, you may need to place a ladder to get to the other side, or you'll need to go a bigger round.
Place the ladder in a way where you can jump down safely onto the top of the wall. From the top, you can place an anchor and use the rope to walk down safely.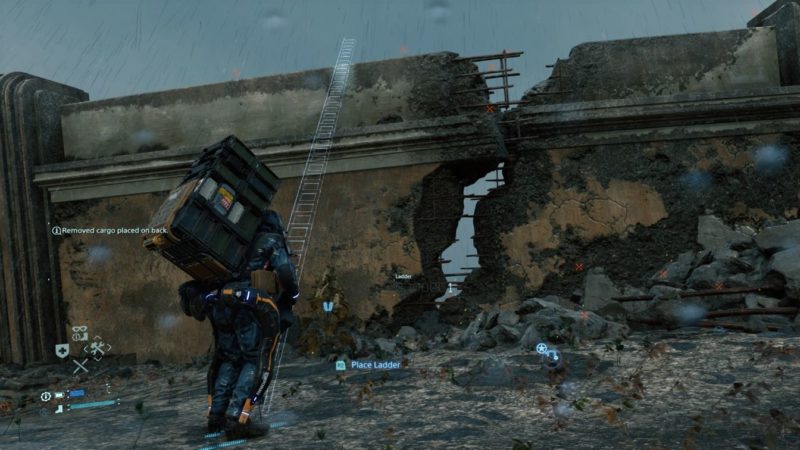 Avoid BTs
Once you've crossed over, there'll be BTs. You can use the Hematic Grenades to get rid of them one by one.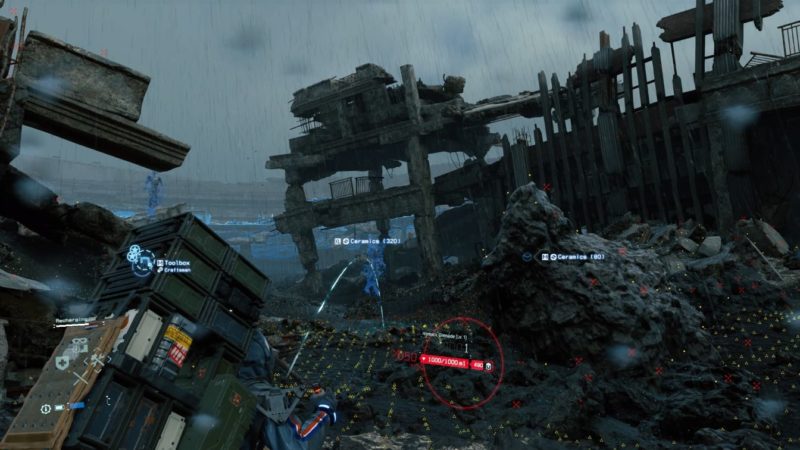 Another way is to get caught by the BTs and destroy the monster BT to clear the whole area.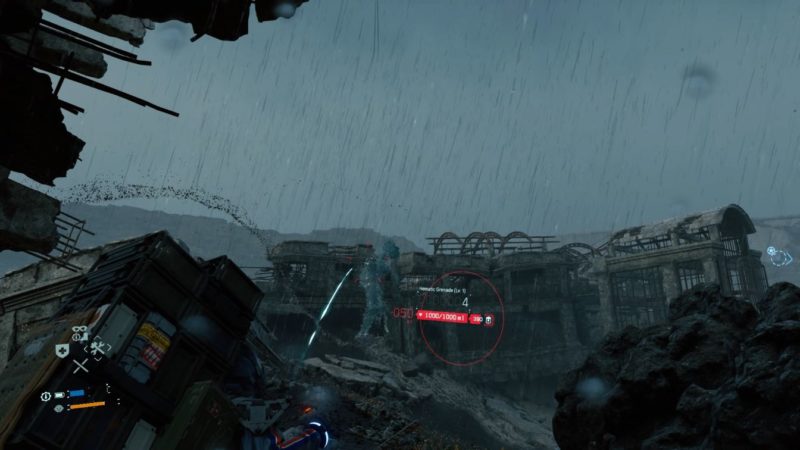 After clearing the path, walk towards the toolbox.
Retrieve toolbox
The toolbox is inside a building with a terminal. It's on the side and you don't have to use the terminal at all.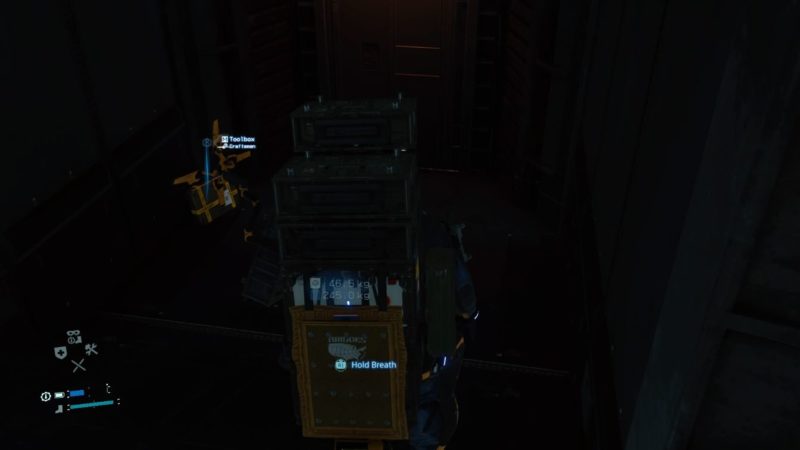 Return to the Craftsman
After getting the toolbox, head back south to the Craftsman.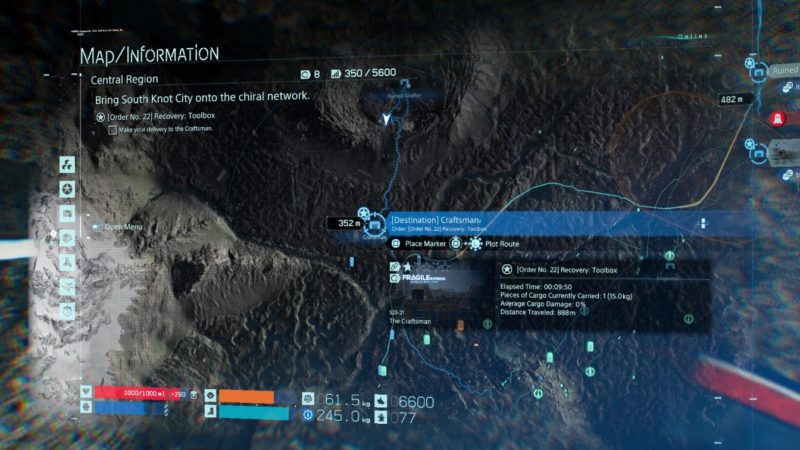 Deliver the toolbox using the delivery terminal and Order 22 ends here.
The best part about this Order is that you unlock a new gun – Bola Gun.
It can be used against both BTs and terrorists.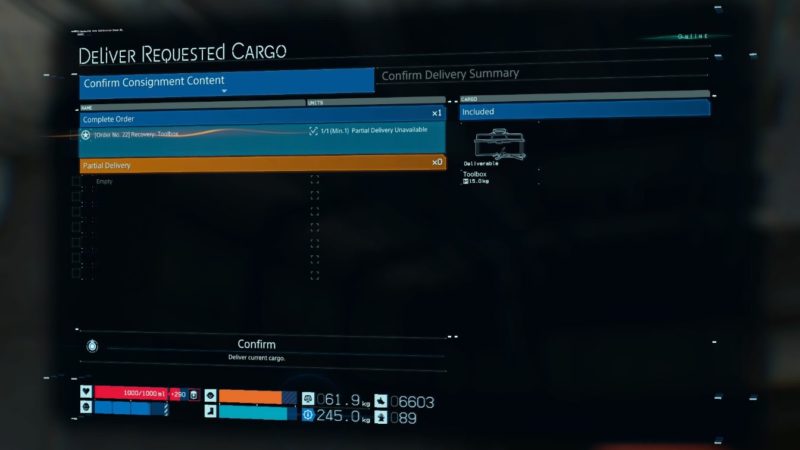 ---
Related articles:
Death Stranding: Order 27 (Chiralium Gauge Delivery) Walkthrough
Order 23 (System Server) Walkthrough
Death Stranding: Order 21 (Gun Parts, Anti-BT) Walkthrough
Death Stranding: Order 20 (Prescription Medicine) Walkthrough
Fistful Of Digits: The Outer Worlds Walkthrough
Death Stranding: Order 14 (Reach Port Knot City) Walkthrough
Death Stranding: Order 15 (Hematic Grenade) Walkthrough