Death Light Robbery is a quest under the Torment of Hades DLC in Assassin's Creed Odyssey.
Your task is to help Charon find out who actually stole the coins from the dead.
Here's a walkthrough of Death-Light Robbery in AC Odyssey.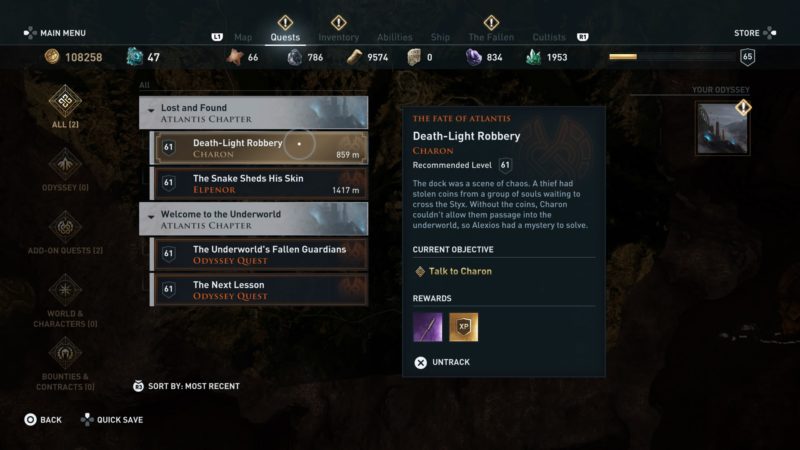 This quest is recommended for level 61 and above, but it depends on your actual level.
Talk to Charon
To begin the quest, talk to Charon. His exact location is shown in the map below, at the southern area of Scorched Lands.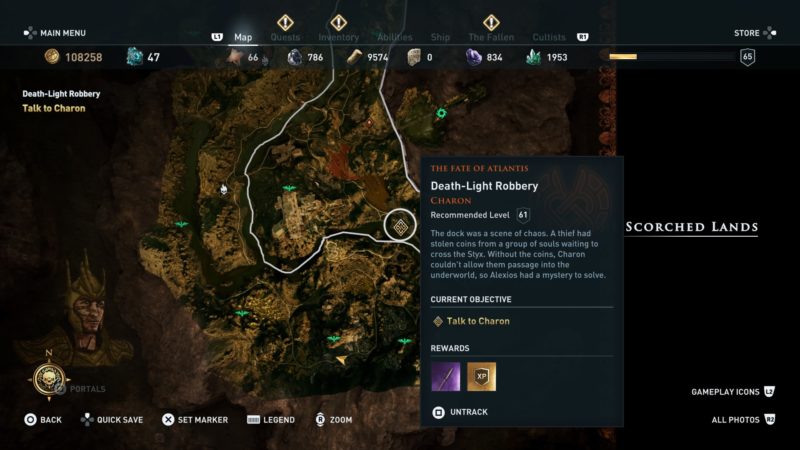 You will see him standing in front of a crowd. Talk to him.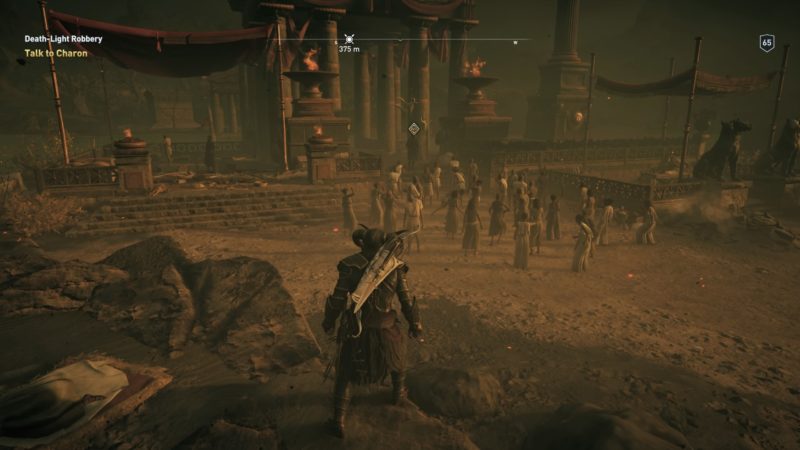 Investigate the crime scene
After hearing that coins were stolen, you need to go to the Passage of Souls and investigate the crime scene.
The location is shown in the map below.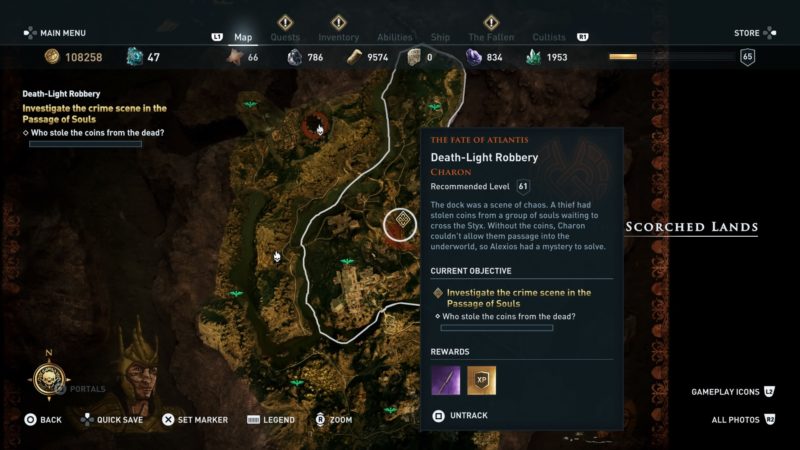 You will reach an area with the dinosaur / behemoth bones. The first clue is just nearby (image below).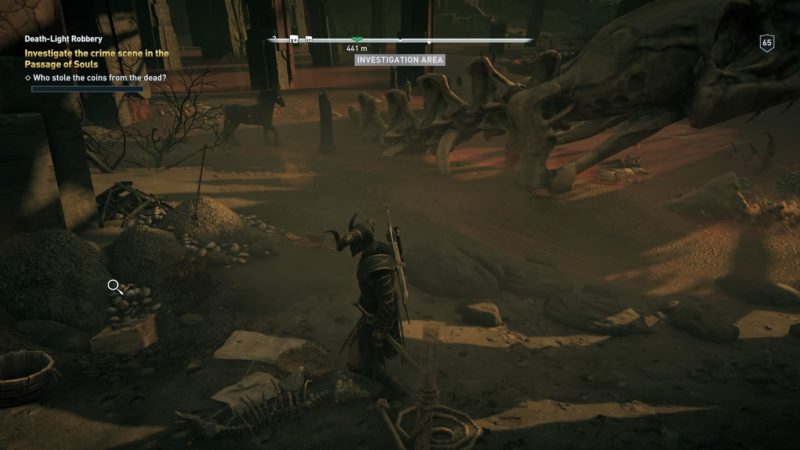 The next clue is underneath the bones. Interact with it.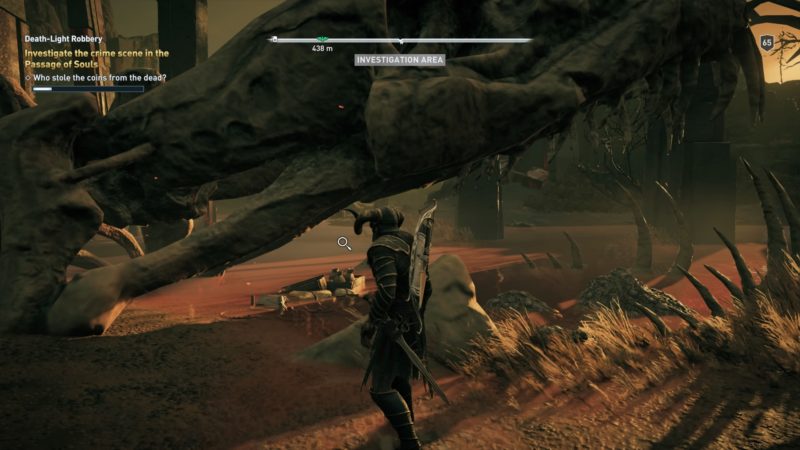 Next, there are two people to talk to just nearby. One is this man.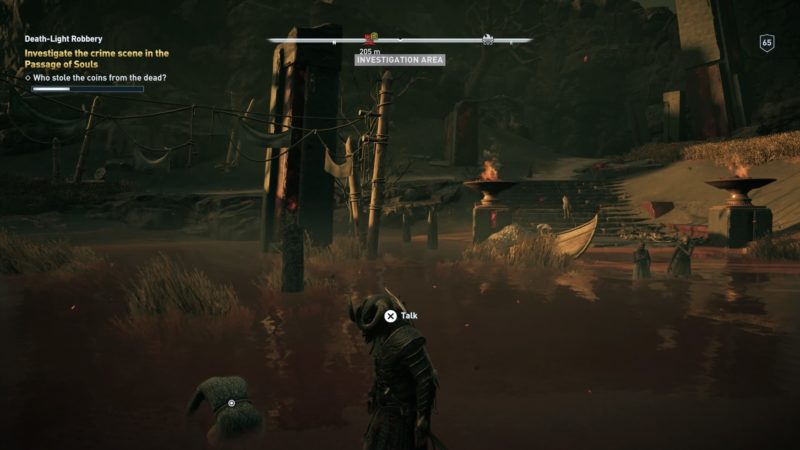 The next person is this woman near the steps.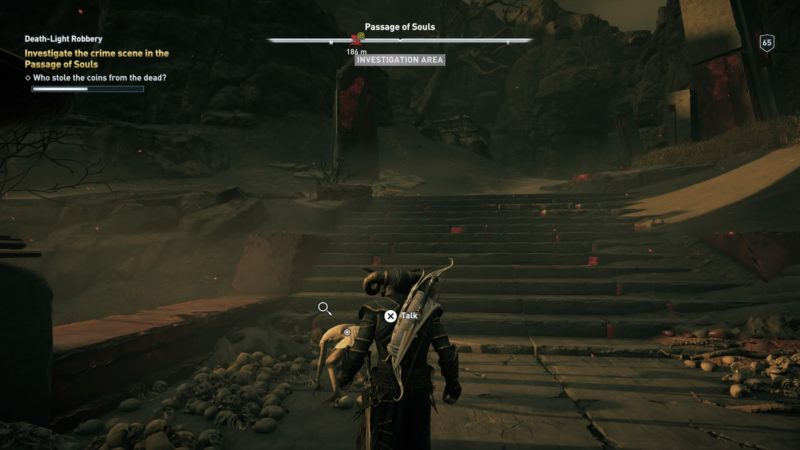 There's another clue near a group of people who seem to be talking. There's a dagger here to interact with.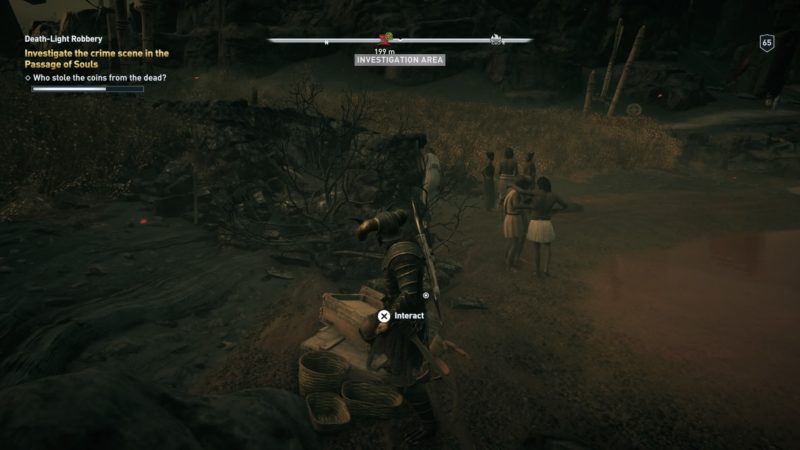 After getting the dagger, go back to the man you talked to inside the water area. There'll be a new conversation choice on the dagger.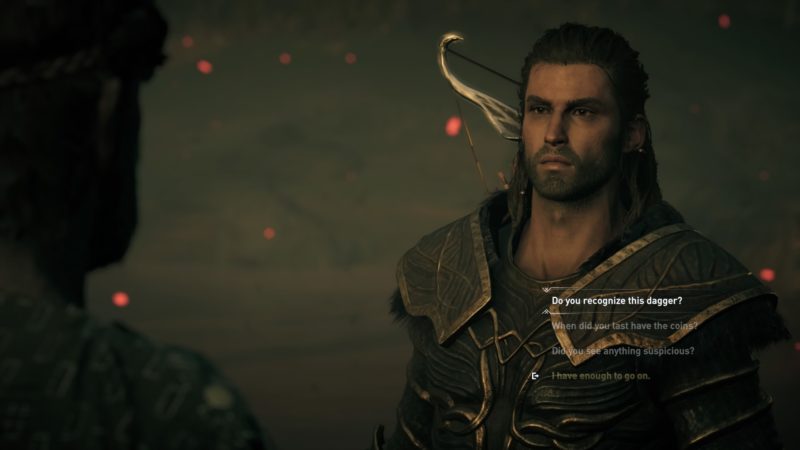 Report to Charon
Get back to Charon at the same location earlier.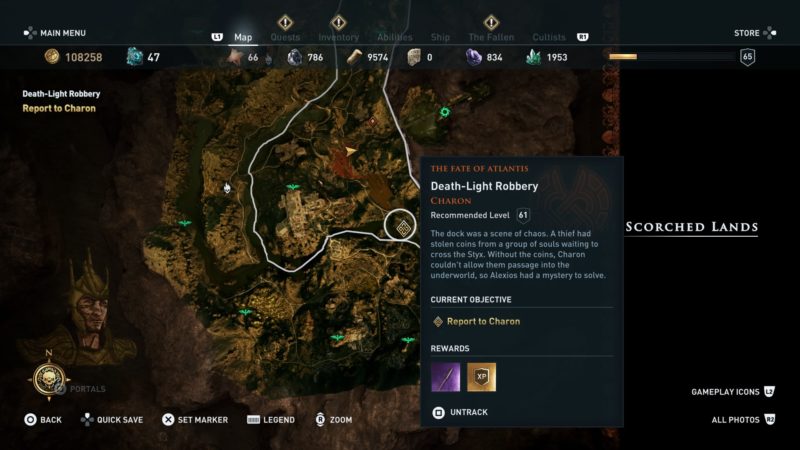 You will see him standing facing the water. Talk to him to begin.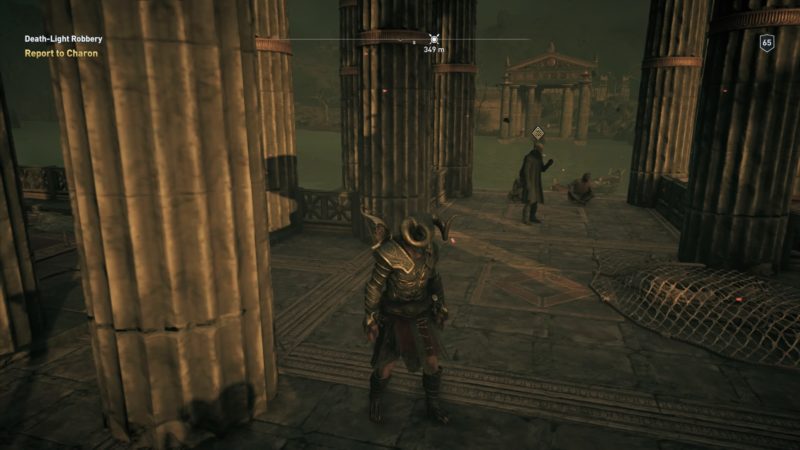 During the conversation, you can choose one offender based on the clues you have.
Personally, I chose the merchant over the politician based on the clues. It seems to be correct as he went mad and threw the coins away.
Hades then sends the merchant to the hounds. He also asks Alexios if the people without coins should be given passage, as he thinks they shouldn't.
I personally chose to grant passage.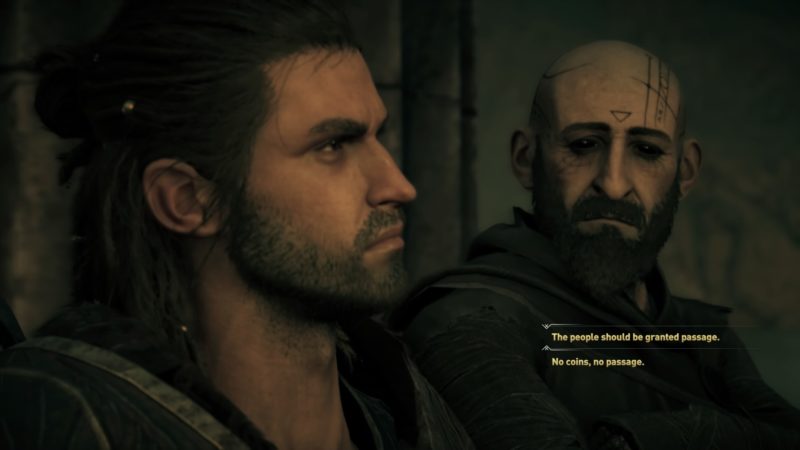 The quest completes here. It seems like Hades lost the bet to Poseidon again.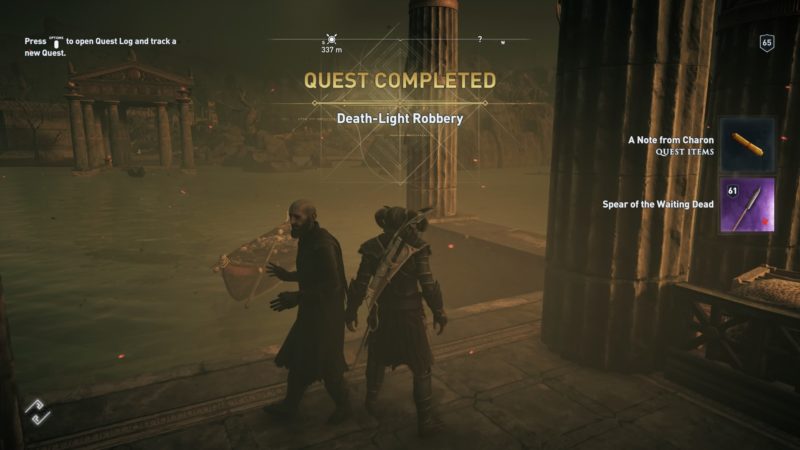 ---
Related articles:
Fallen From Grace: Assassin's Creed Odyssey Walkthrough
Home Is Where You Make It: Assassin's Creed Odyssey Wiki
The Snake Sheds His Skin: Assassin's Creed Odyssey Wiki
The Underworld's Fallen Guardians (All Fallen Locations) – AC Odyssey
All Keeper's Insights Locations (The Next Lesson) – AC Odyssey Wiki
Kill Me Once, Shame On You: Assassin's Creed Odyssey Walkthrough