Dead Kings and Pretty Things is a quest in Elysium in Assassin's Creed Odyssey.
Your task is to meet Adonis and help getting rid of Persephone's influence in some soldiers.
Here's a walkthrough of Dead Kings and Pretty Things in AC Odyssey.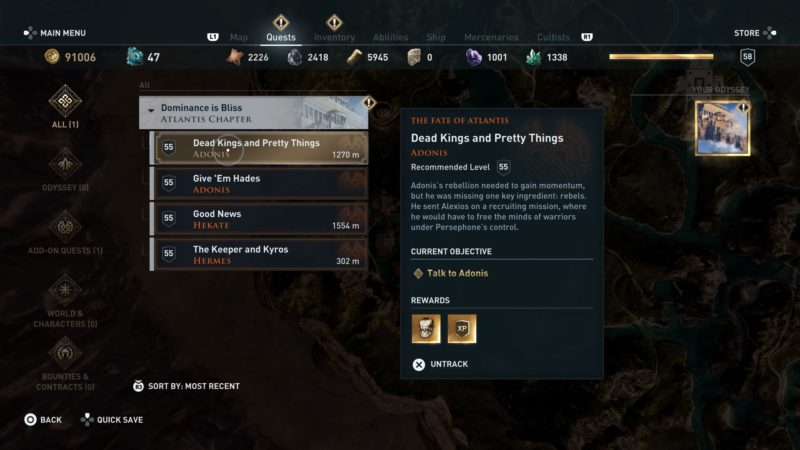 This quest is recommended for level 55 and above, but it differs according to your own level.
Talk to Adonis
The first thing to do is to talk to Adonis who is at the rebel camp.
His exact location is shown in the map below, marked as the quest symbol.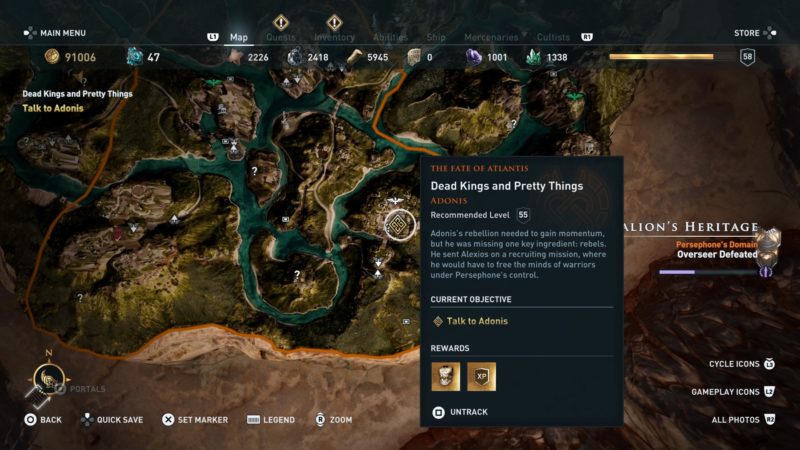 You will find yourself in Iapetos' Ruins. Adonis is on the wooden platform.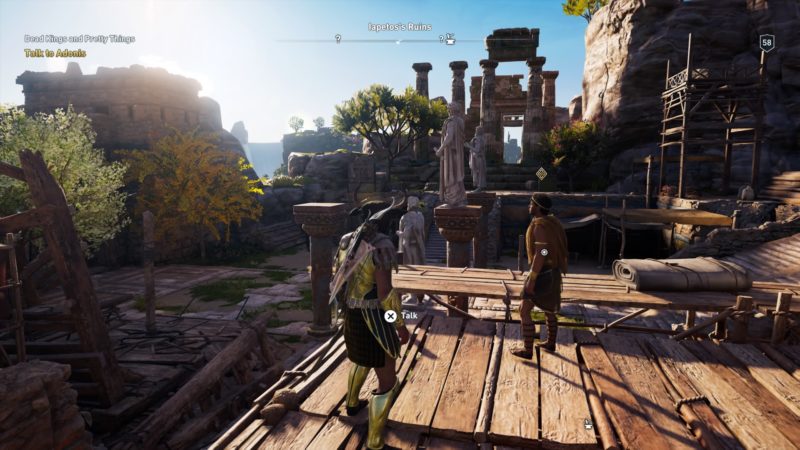 Liberate mind-controlled humans
Next, you have to liberate two mind-controlled humans. You can find them at the Hand of Hades outpost.
The exact location is shown in the map below.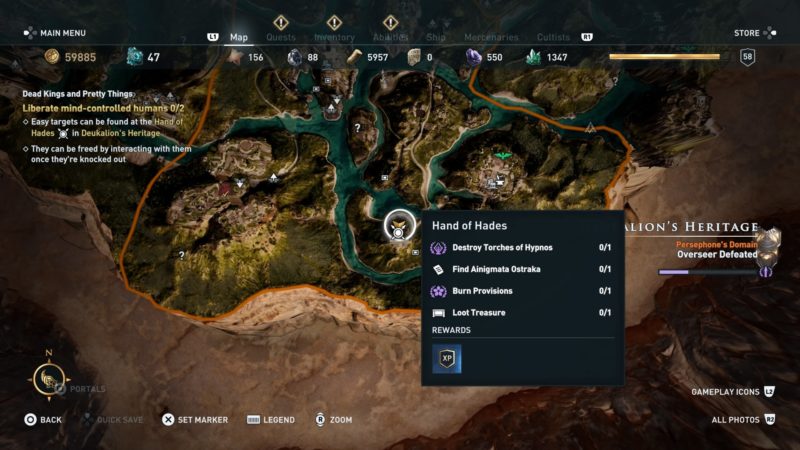 Conveniently, you will only find two guards there, and they're both distracted.
Sneak up to them and knock them down (L3 on the PS 4).
After knocking them down, liberate them using the same button.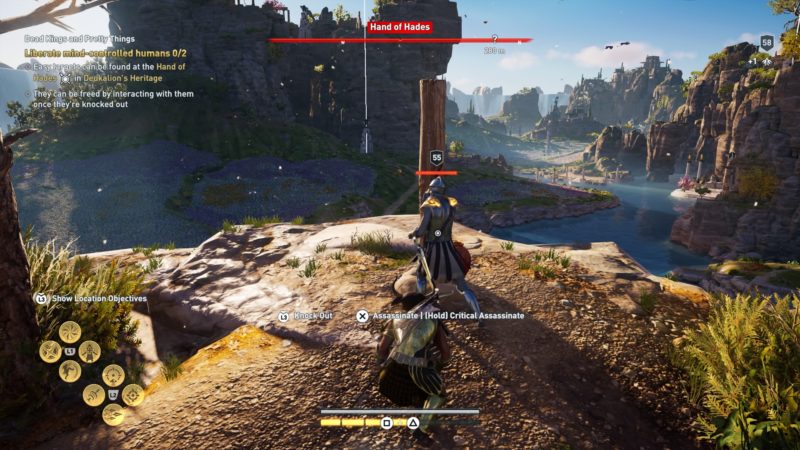 Similarly, liberate the guy at the top as well.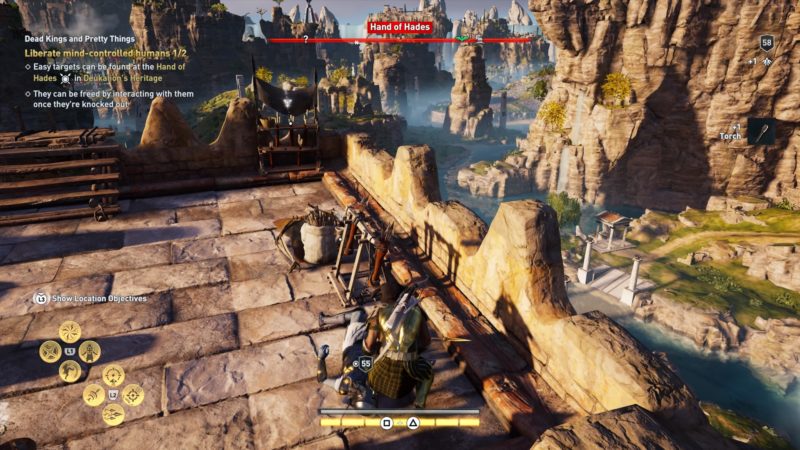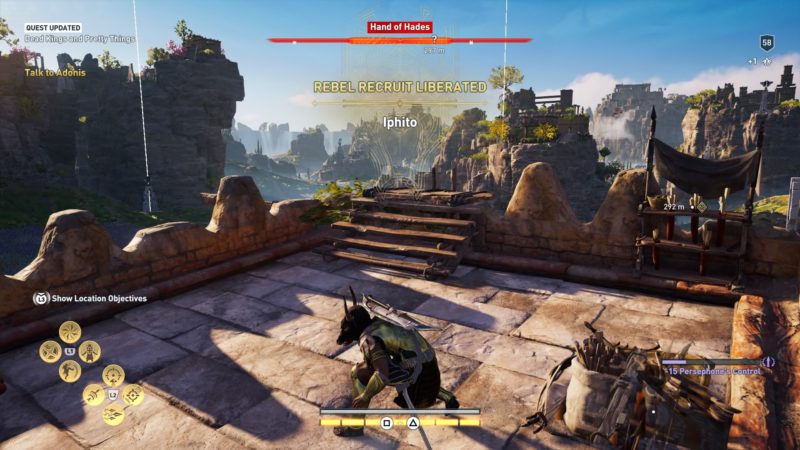 Talk to Adonis
After liberating the two men, go back to Adonis who is still at the same location.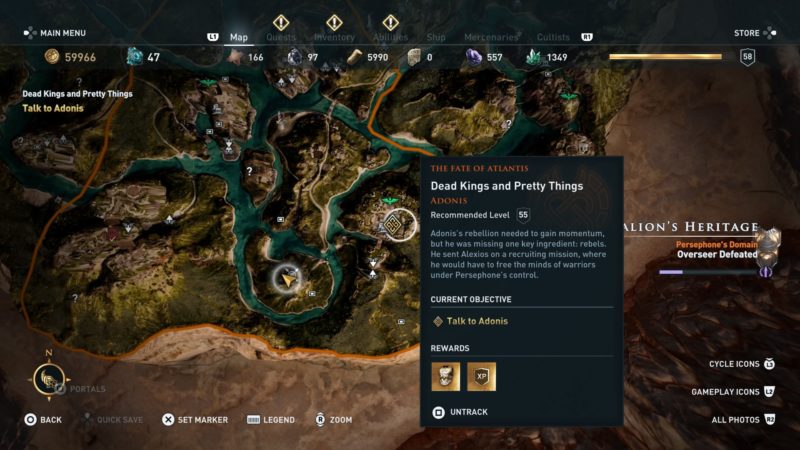 Talk to him and he'll ask you to find the Spartan warrior to help the rebel's cause.
Find the Spartan warrior
You can find the Spartan in Pheraia's Retreat, at the exact location shown in the map below.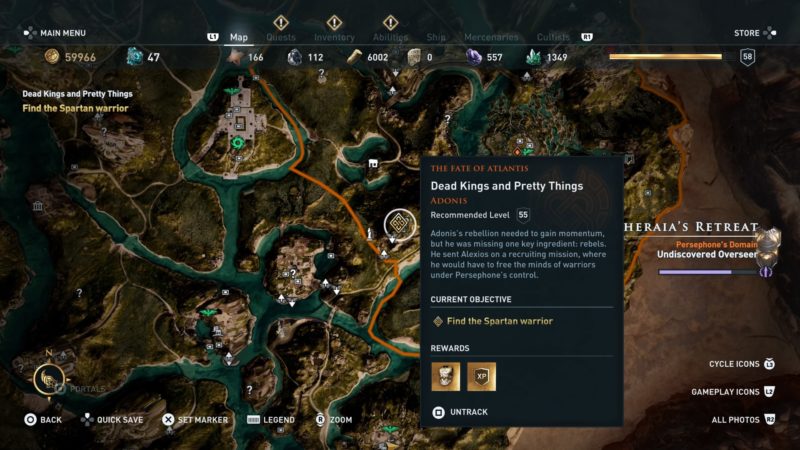 Go near the guy with the Spartan shield at the House of the Bloodline (pardon the blur image).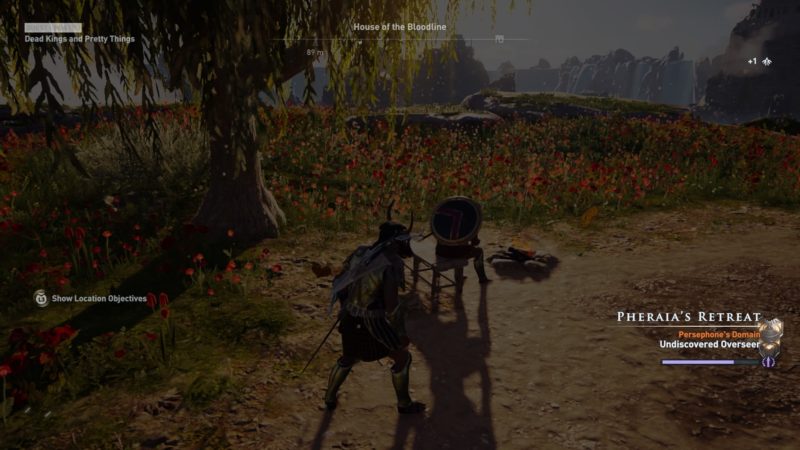 Turns out, it's Leonidas, Alexios' grandfather.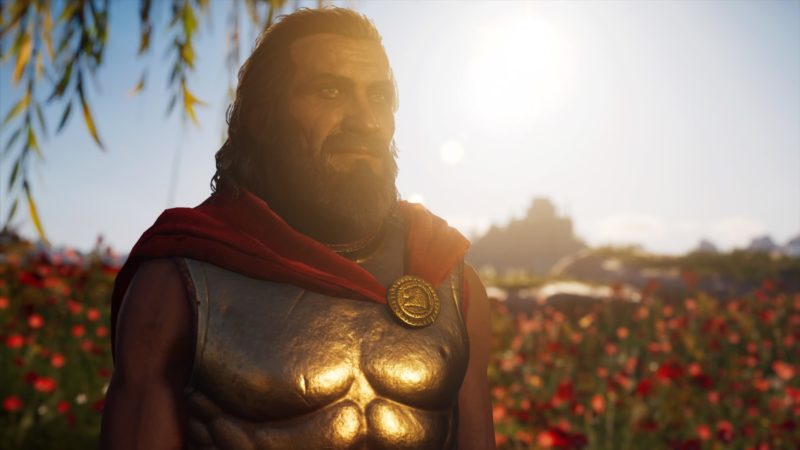 He will then challenge you to a duel for you to prove yourself.
Defeat Leonidas
Leonidas is pretty strong defensively but he doesn't use any fancy skills. Just avoid his three or four continuous attacks, and counter attack.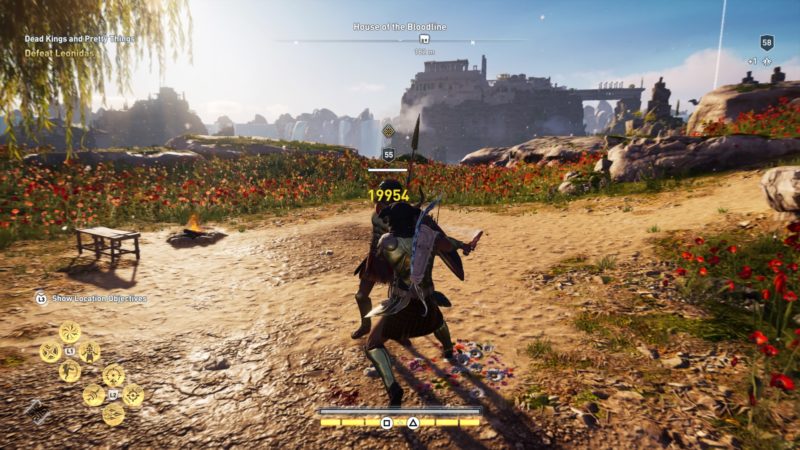 The quest completes after you've defeated and recruited him for the rebels.
You will get an Asphodel Armor as well.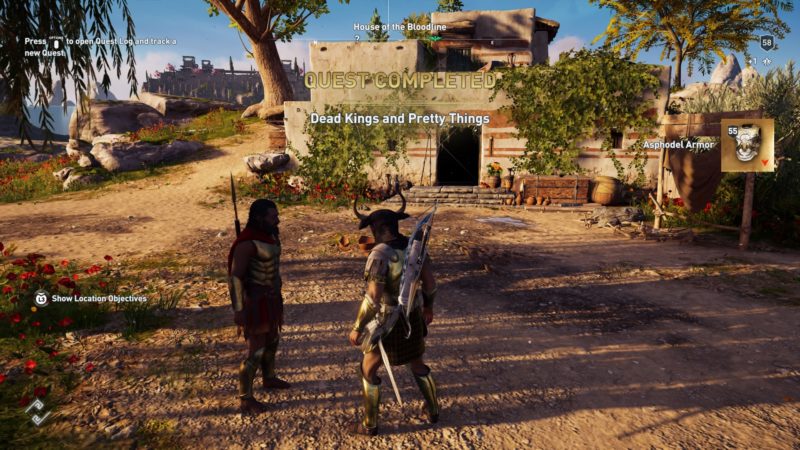 ---
Related articles:
Sudden And New: Assassin's Creed Odyssey Walkthrough
A Growing Perception: Assassin's Creed Odyssey Wiki
Dark Horse: Assassin's Creed Odyssey Walkthrough
A Lover And A Fighter: Assassin's Creed Odyssey Walkthrough