Monster Hunter World features lots of interesting cross-overs with other games, mostly by Capcom.
For instance, they released an event where you can get Aloy's armor (Horizon Zero Dawn) and that was the first of the lot. There was also Ryu from Street Fighter and later there was Dante from Devil May Cry.
For those who have missed the event the first time, fear not! Monster Hunter World is currently having the Autumn Harvest event where you can unlock most of the previous cross-over items from special events.
This article is however solely on how you can get Dante's armor in MHWorld. This event is only for a short period of time so you do have to rush for it now, since it ends sometime on the 4th of October 2018.
1. Look for the quest "Code:Red"
If you go to Special Events, you will notice plenty of them as they all give different rewards. If you're interested in Megaman, Aloy, Ryu and so on, the quests are open now as well.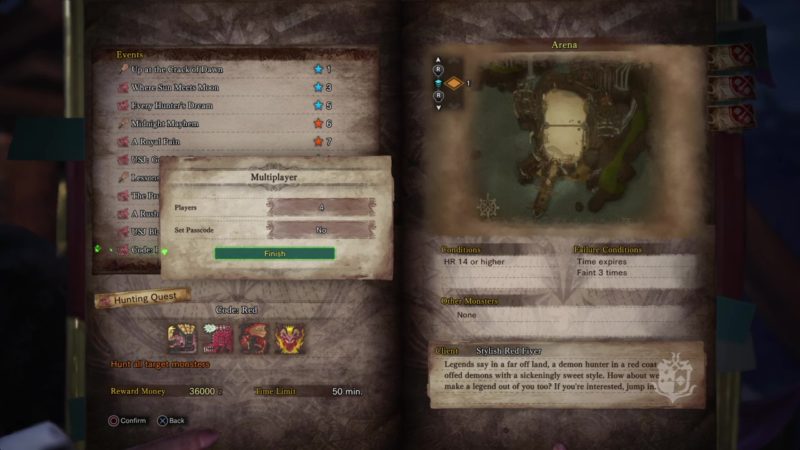 Back to the topic, you need to look for the Event quest called Code:Red. It's set in an arena and you have to slay four different types of monsters.
One monster will come out at a time, so don't worry about it as it's quite easy but tedious. It starts with Anjanath, followed by Odogaron, Rathalos and eventually Teostra.
Anjanath can be avoided as its moves are quite obvious. Just don't get hit by its jumping move or its fire breathing attack.
The hardest is definitely Teostra since it's the only elder dragon and the supernova attack is quite fatal. Use a flash pod when it's going to unleash supernova as it stops the attack.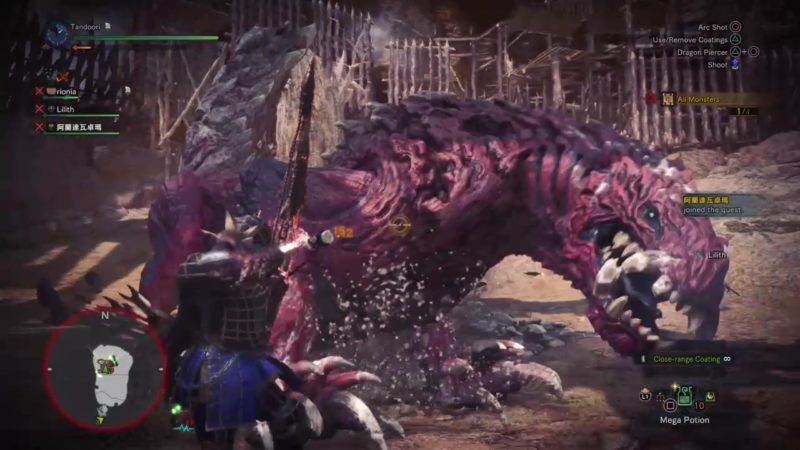 As for Odogaron, remember to pack some Astera Jerky to stop bleeding if you get inflicted by it. Otherwise, just sit somewhere far from it to heal while your teammates attack.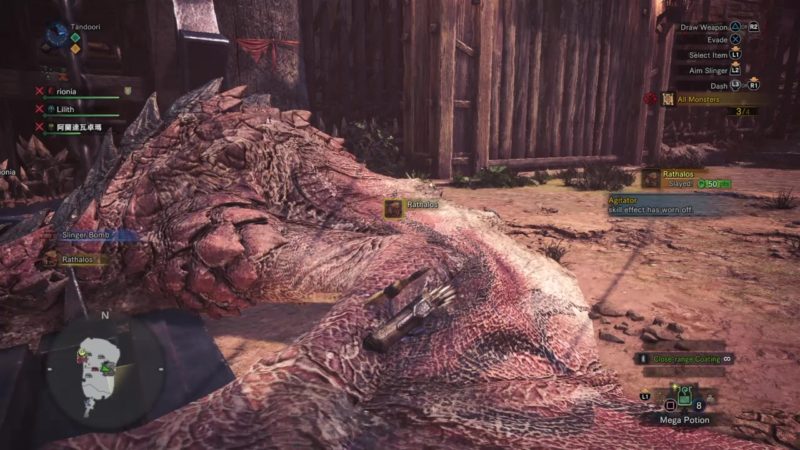 As Rathalos and Teostra are both fire-breathing monsters, maybe get some fire-resistant armor for the match.
You can use the Teostra or Empress (Lunastra) set as they give the most fire resistance, I think. Pack some fire-resistant jewels or charms as well.
That said, if you're skilled enough to avoid attacks, you don't really need fire-resistant armor to beat these monsters.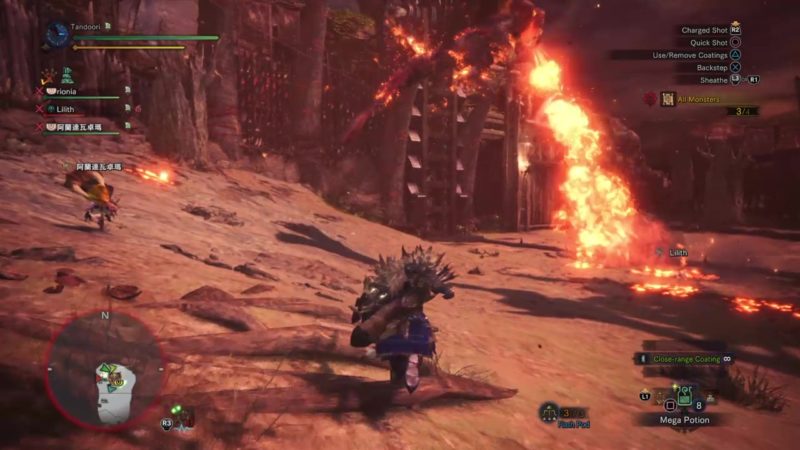 All four of these monsters will spawn at the same gate, with quite some time in between monsters. For e.g. after you kill a monster, you may have close to a minute before the other monster comes in.
Hence, you can put some large or mega barrel bombs there and even traps at the entrance. Only Teostra is not affected by traps as it's an elder dragon.
Your party will have three lives in total. Once you defeat all of the four monsters in 50 minutes, you should get at least 1 Red Orb in the rewards. I've never gotten more than one so far.
You need these Red Orbs to forge Dante's armor at the Blacksmith.
2. Collect Red Orbs to forge Dante armor at the Blacksmith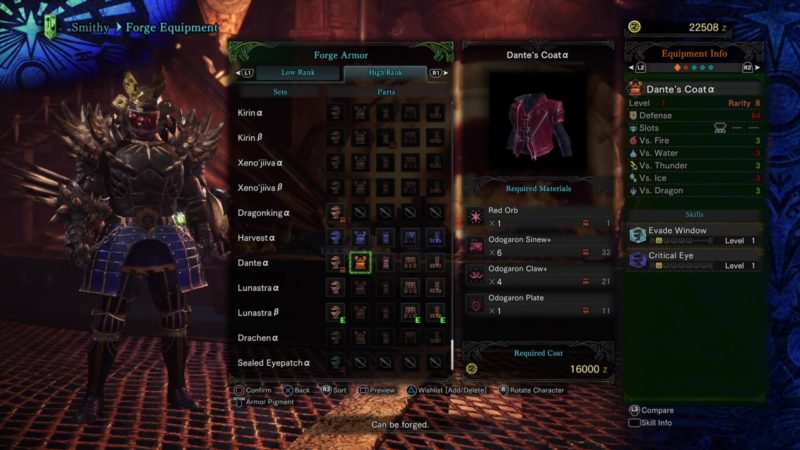 Dante's armor has to be crafted individually and is not a set like Aloy's. Each armor needs at least 1 Red Orb to craft alongside other ingredients.
As you can see in the screenshot above, you need Odogaron parts as well. For each individual part, you need different ingredients and these ingredients are actually from the four monsters in the arena.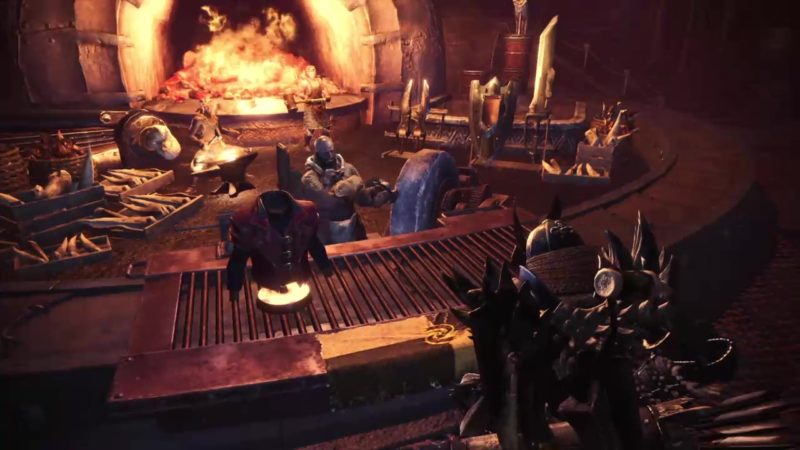 For the helmet, it's Rathalos ingredients plus the Red Orb and so on. As you have five pieces of armor, you need 5 Red Orbs in total.
As for Dante's Devil Sword, it's under the charge blade section. You need 2 Red Orbs for this one along with other ingredients.
So in total, you need to farm for 7 Red Orbs which probably means at most, 7 times in the arena.
Here's a video on how to complete the Code:Red quest and get the Dante armor:
In a nutshell
This guide is only on acquiring the Dante armor and weapon in Monster Hunter World, which is different from Dante layered armor.
A layered armor is more of cosmetic use, where you can use whatever armor you want and still look like Dante with the layered armor on. It's similar to the samurai armor some players get when they pre-ordered the game.
It requires even more work to get Dante's layered armor and apparently you have to farm an arch-tempered Teostra at one point.
---
Related articles:
Best Palico Gadgets In Monster Hunter World Ranked
Monster Hunter World: How To Slay Lunastra (Elder Dragon)
MHW: How To Slay Tempered Kirin (HR 49)
Monster Hunter World: How To Get The Hero's Streamstone
Monster Hunter World: How To Slay Tempered Vaal Hazak
How To Defeat Teostra In MHWorld