Cycle of Rebirth is a quest received in Stonetalon Mountains in World of Warcraft (WoW) Classic.
Your task is to find 10 Gaea Seeds from Mirkfallon Lake, north of Sun Rock.
Here's a walkthrough of Cycle of Rebirth in WoW Classic.
To unlock the quest, talk to Tammra Windfield who is in Sun Rock Retreat.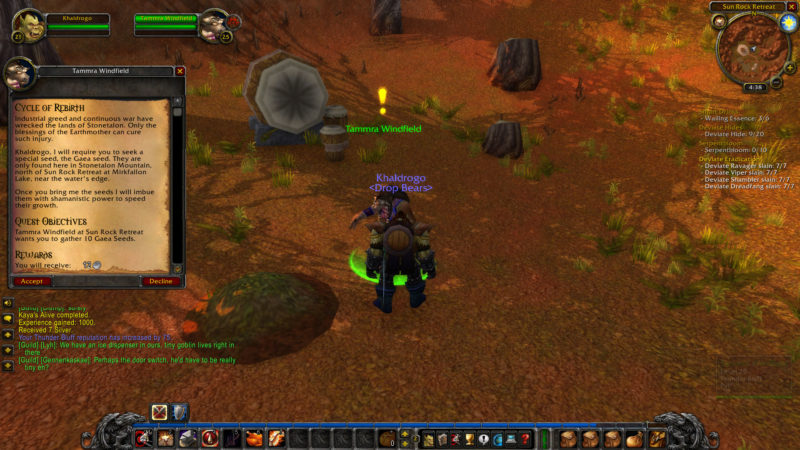 Mirkfallon Lake location
To look for Gaea Seeds, head north of Sun Rock Retreat until you reach Mirkfallon Lake.
The exact location is shown below, marked by the player location.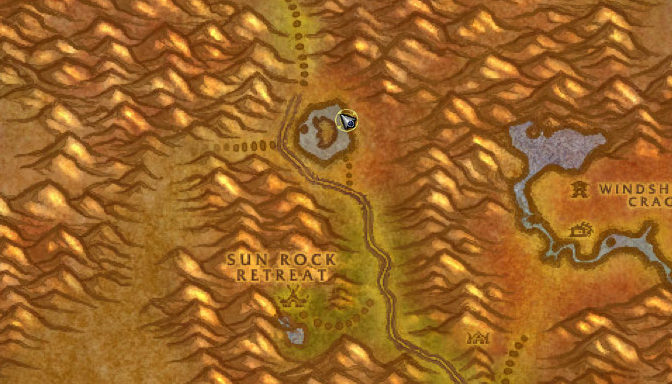 Gather 10 Gaea Seeds
Once you see the lake, look around for the Gaea Seeds. They're scattered on the ground near the lake, but not on the lake itself.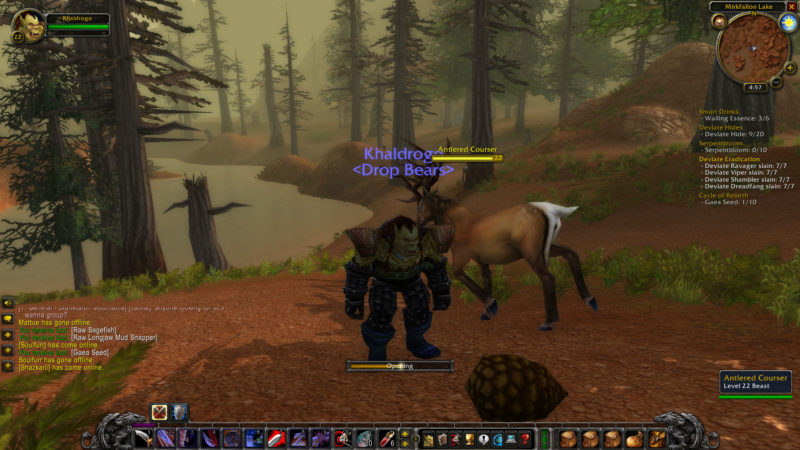 You should be able to get 10 seeds in a short time as you circle around the lake.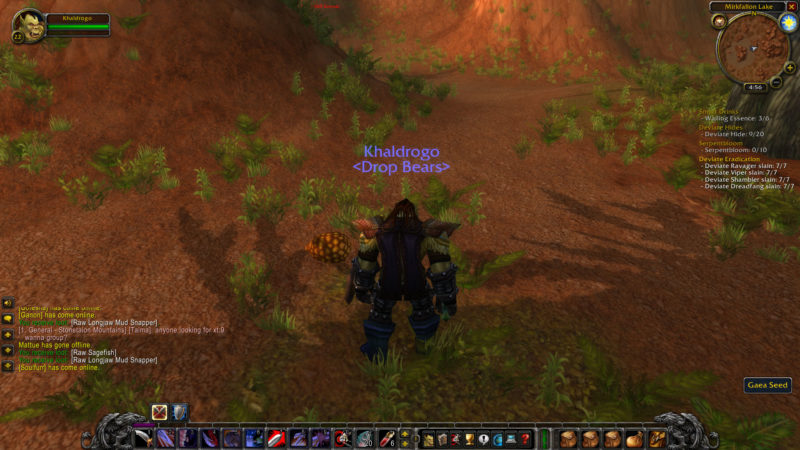 Go back to Tammra Windfield after you are done to claim silver coins as reward.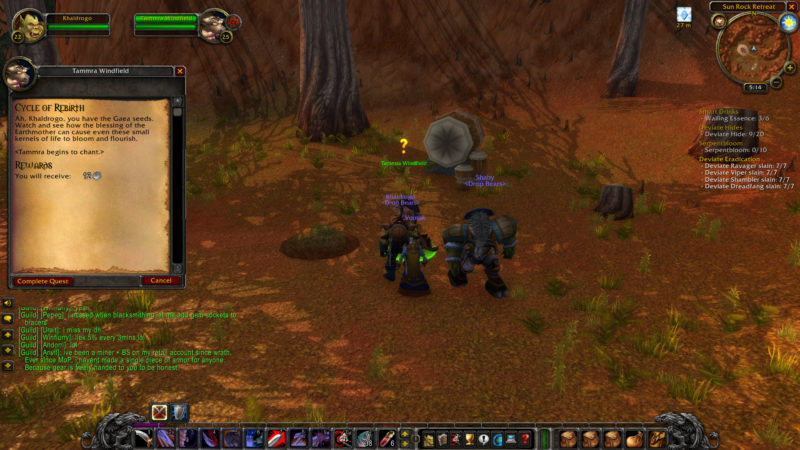 ---
Related articles:
Deepmoss Spider Eggs: WoW Classic Guide And Walkthrough
Super Reaper 6000 Quest: WoW Classic Walkthrough
Top Resident Evil Games – Ranked From Worst To Best
Egg Hunt Quest: WoW Classic Guide And Walkthrough
How To Go To Orgrimmar From Undercity: WoW Classic
How To Go To Silverpine: WoW Classic Guide And Wiki