Cross the Line is a faction mission in Tom Clancy's Ghost Recon: Breakpoint.
Your task is to find the whereabouts of Sigrid Bloom and rescue her.
Here's a walkthrough of Cross The Line in Ghost Recon Breakpoint.
To begin the mission, speak with Haruhi Ito. She's located at the South Cape Station of Windy Islands province.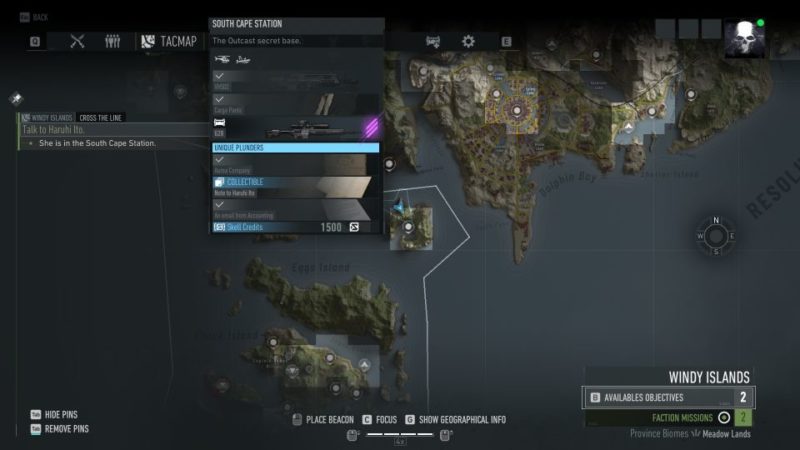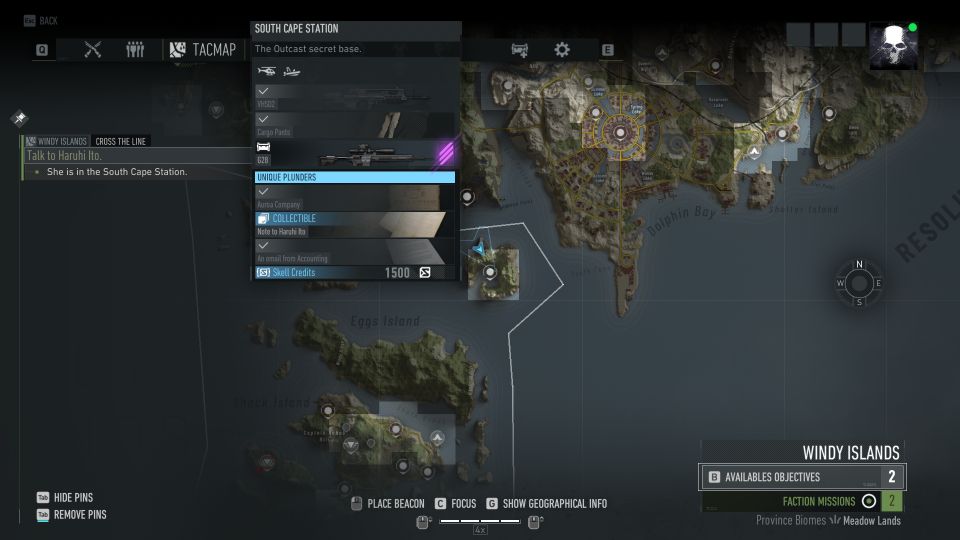 She's inside her room. You can also get side missions from her.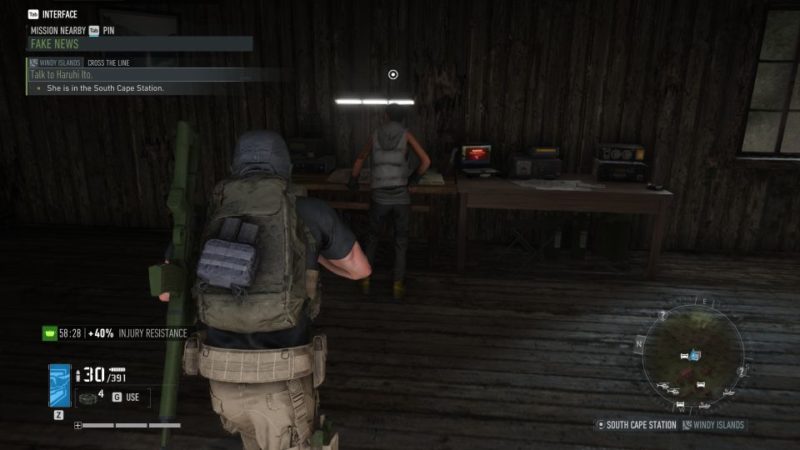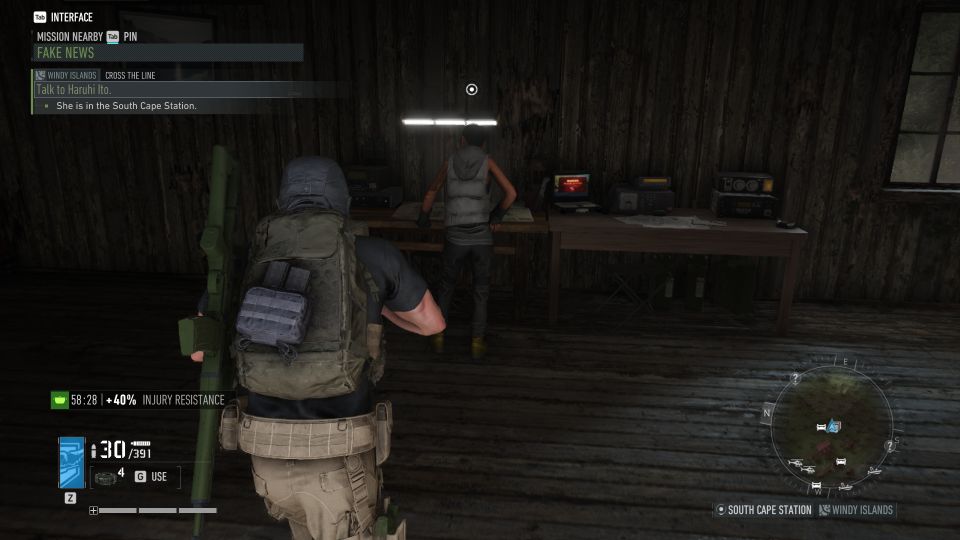 Get intel in Restricted Area 01
To get Captain Gibson's base location, you can gather intel from Sentinels within the Restricted Area 01 province.
One area to find Sentinels is in the Training Center as shown in the map below.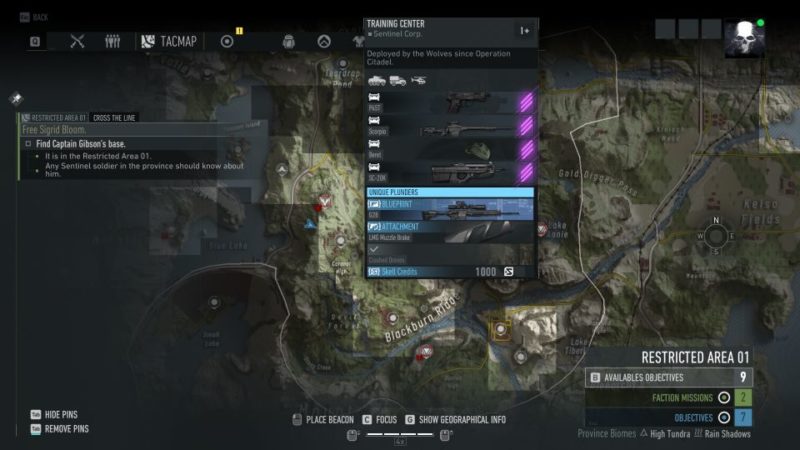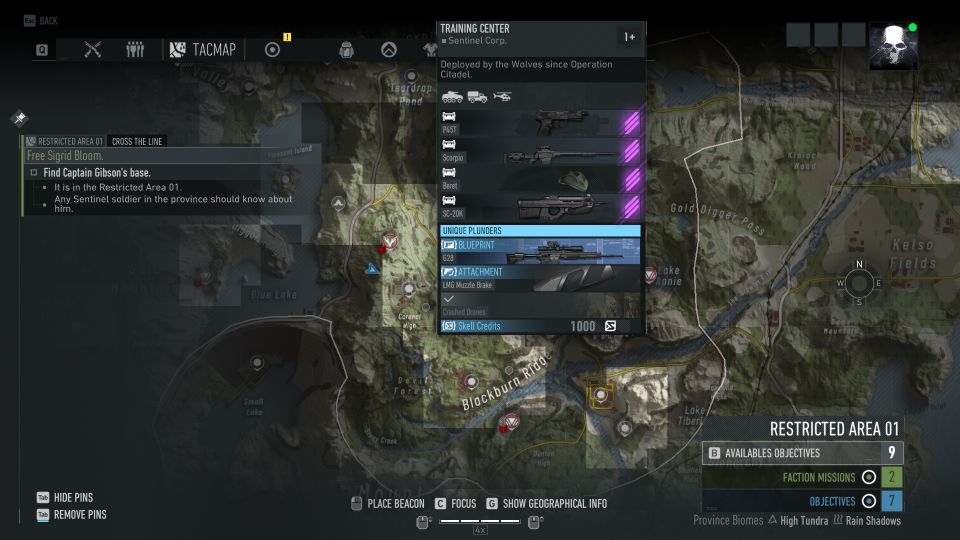 Look for the Sentinel with the intel symbol.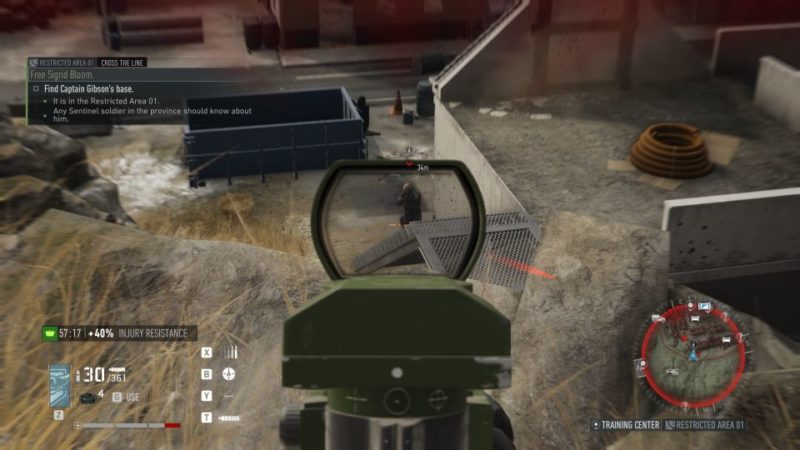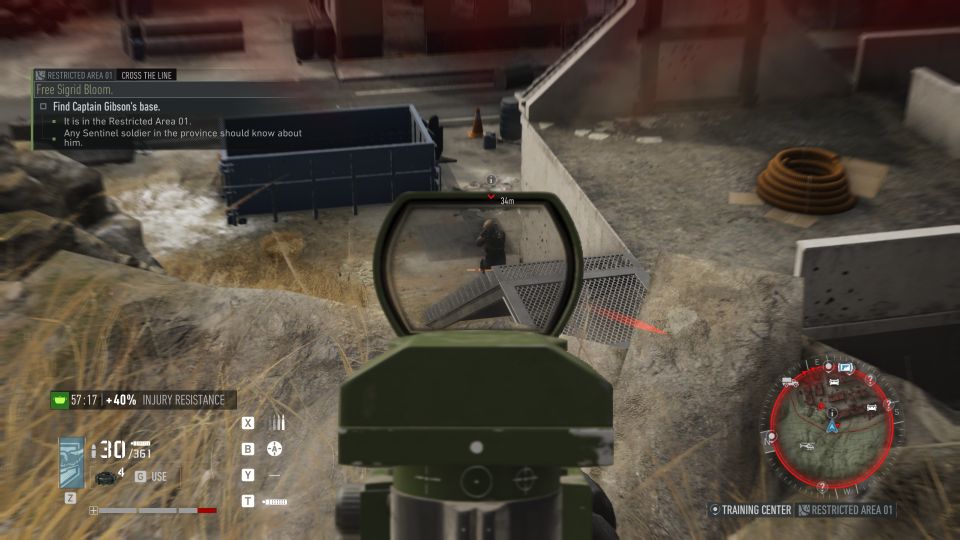 Interrogate him to get Captain Gibson's location.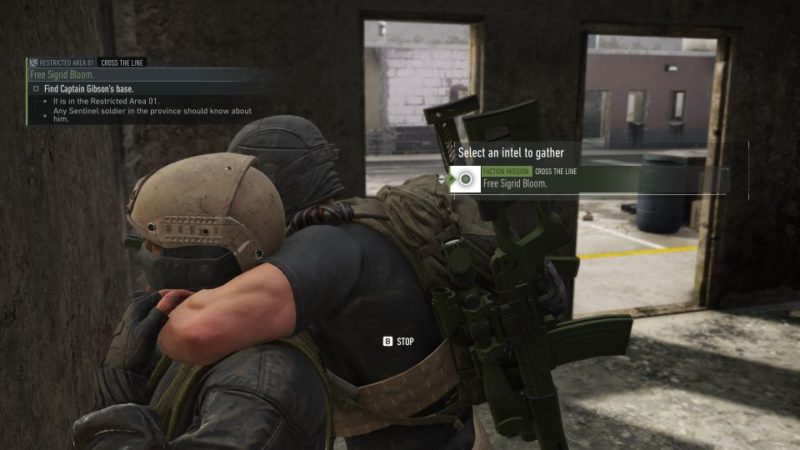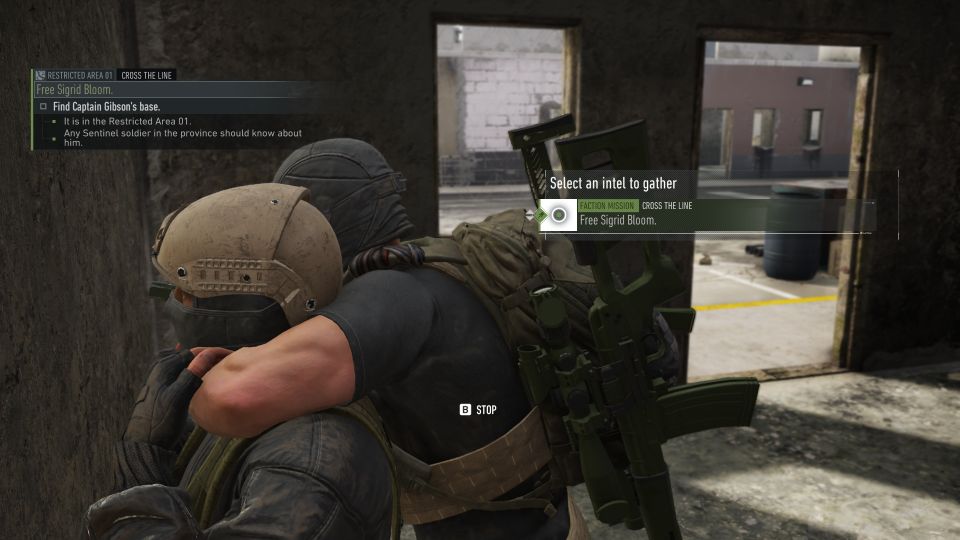 Go to Camp Fox
Captain Gibson's base is Camp Fox. This camp is located in the same province, just south of Pancake Range.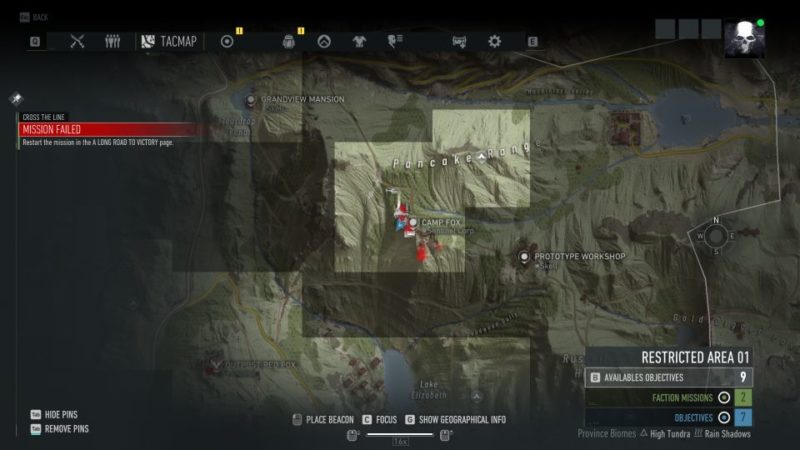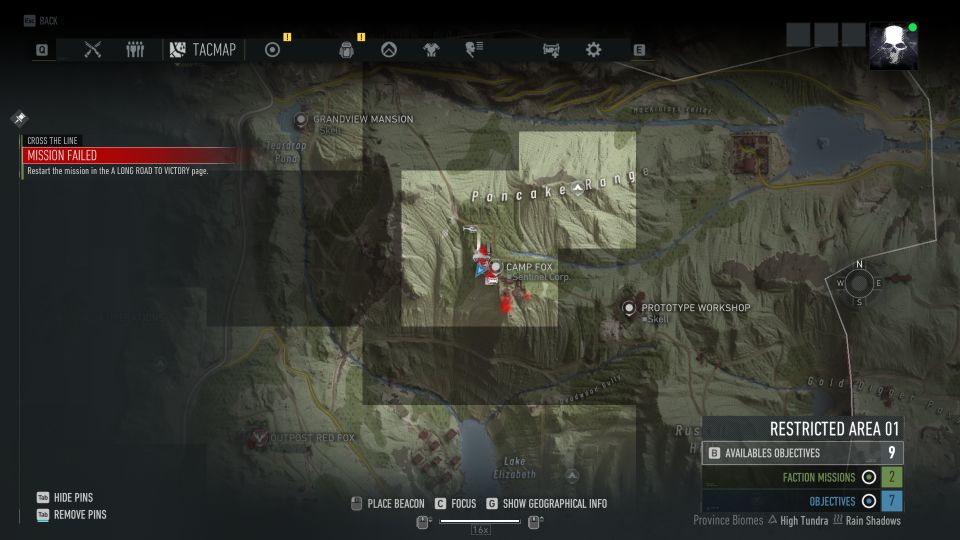 Look for the commander in the base (with the 3 stripes). Do not kill him or you'll fail the mission.
Just interrogate him by grabbing him.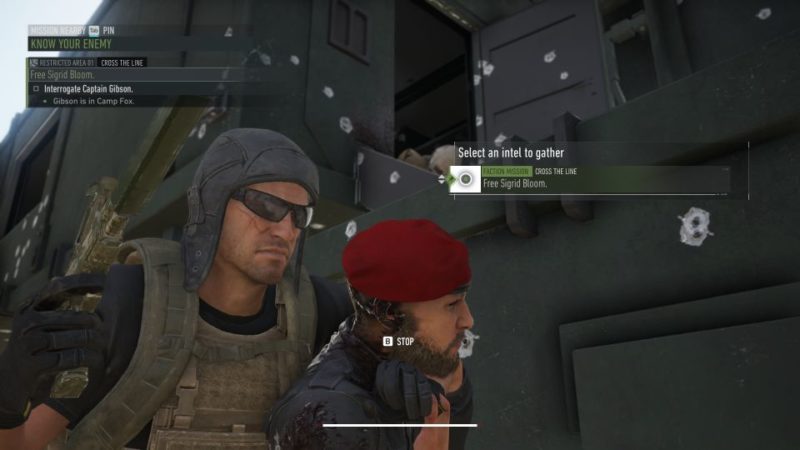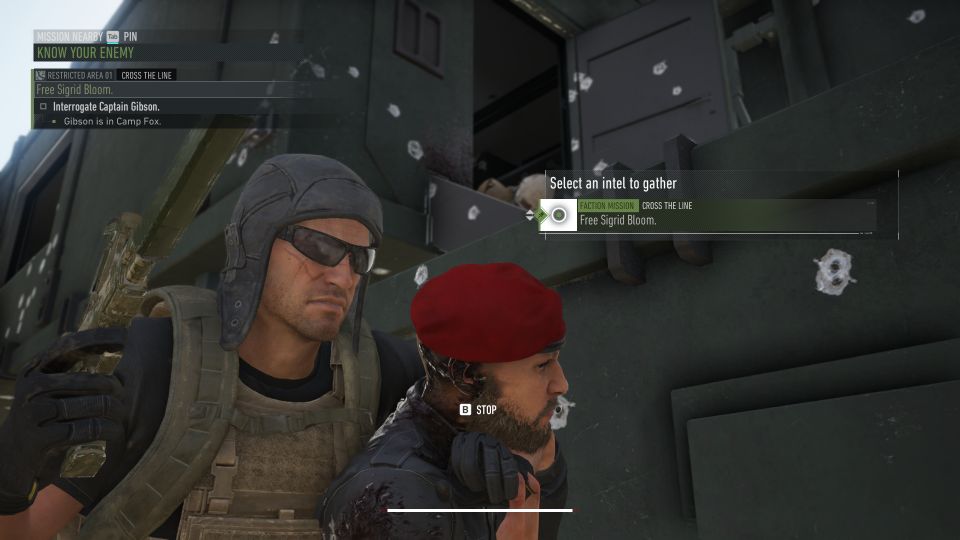 Hijack the prisoner's transport
Sigrid Bloom is being held in a vehicle. The vehicle is part of a convoy.
You can find the convoy traveling along the yellow line on the map in Restricted Area 01.
We found the convoy at the location shown below, just south of Lake Elizabeth.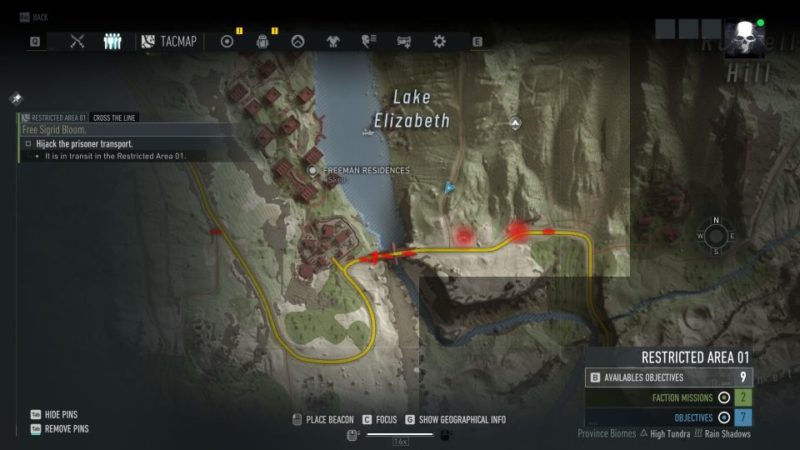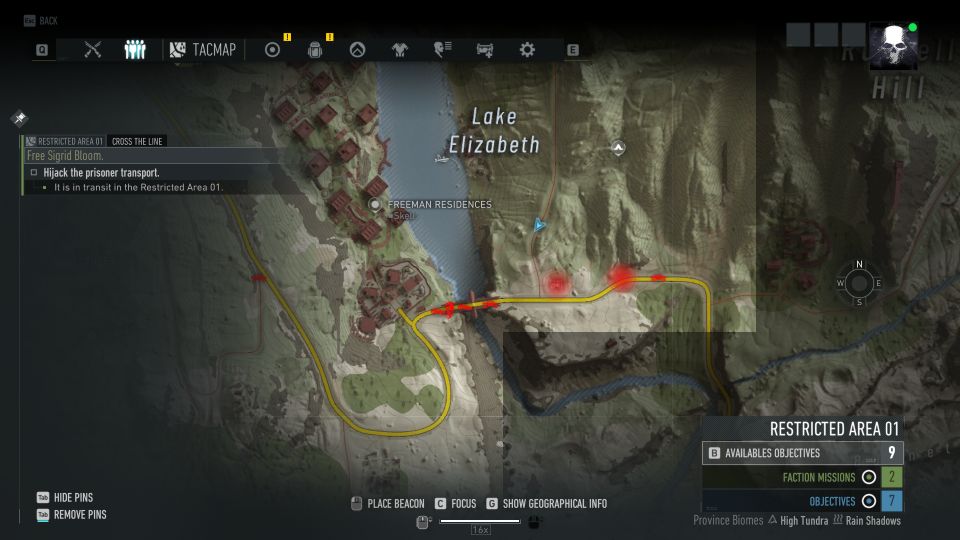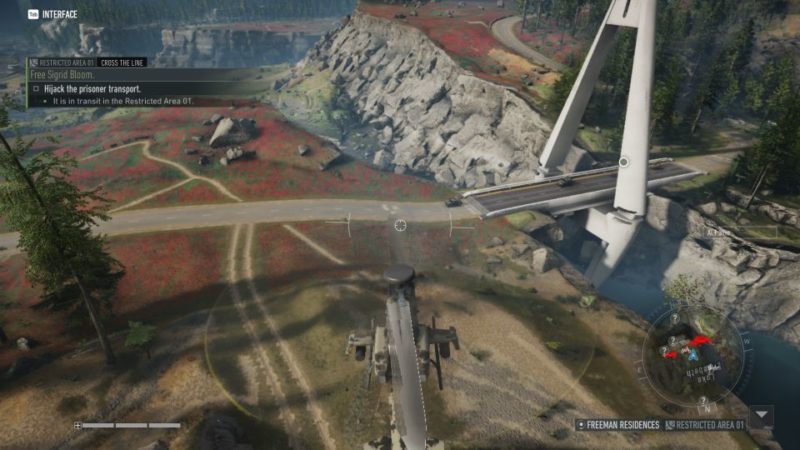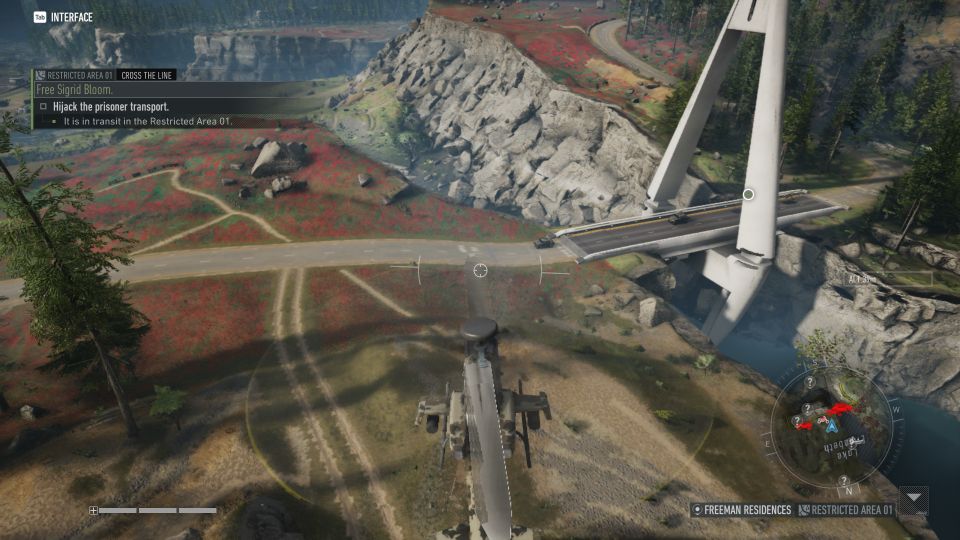 Get rid of the enemies and hijack the prisoner transport.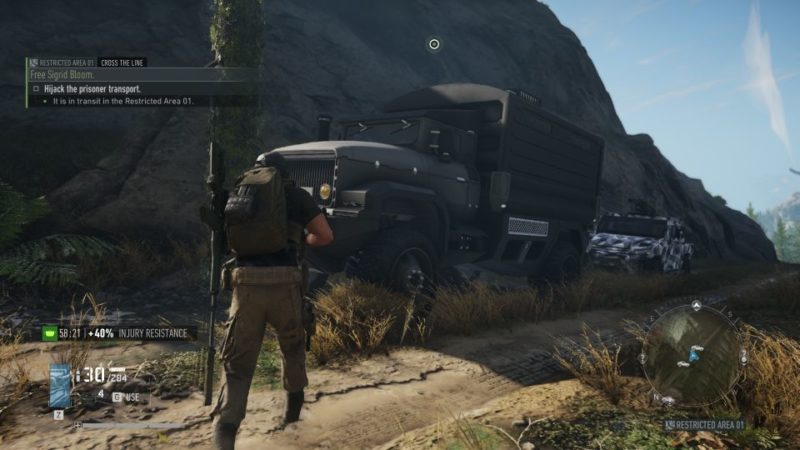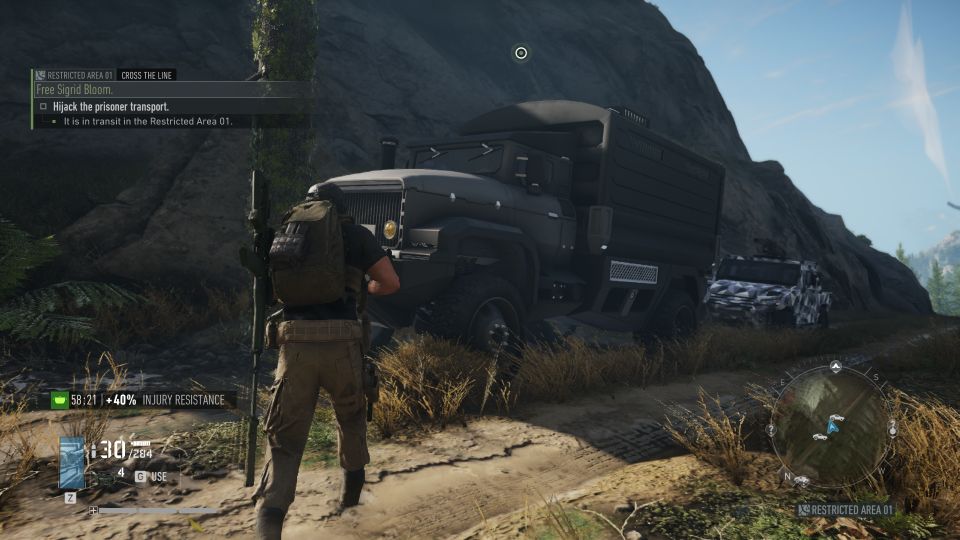 Take the vehicle to the rendezvous point
Drive the vehicle to Russell Gold Mine. It's located west of Lake Annie in the same province.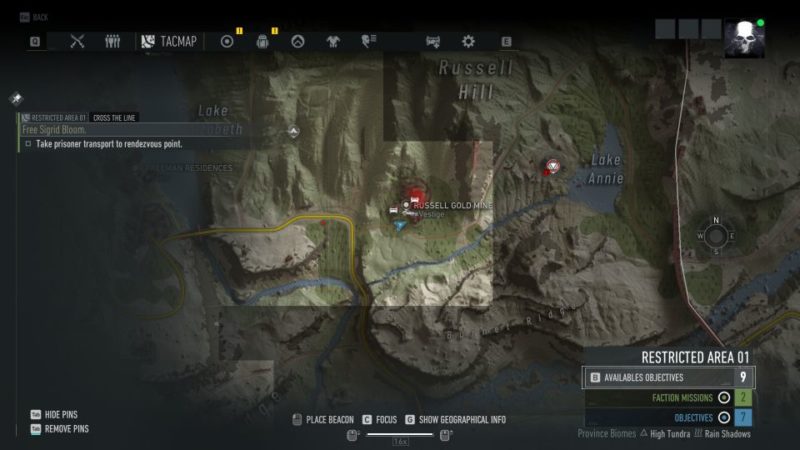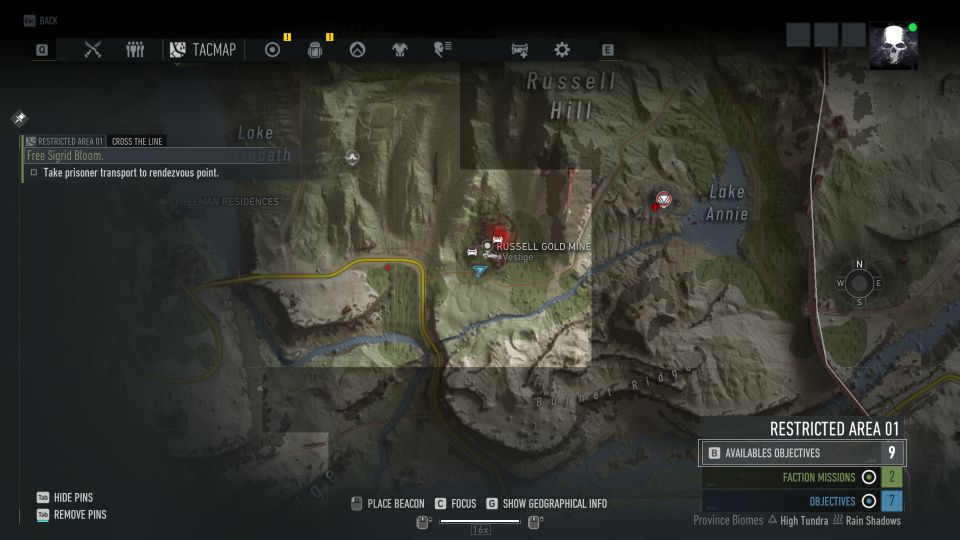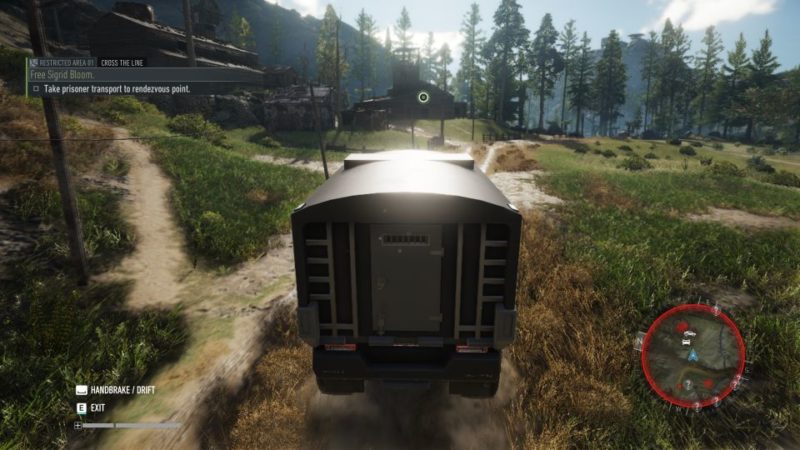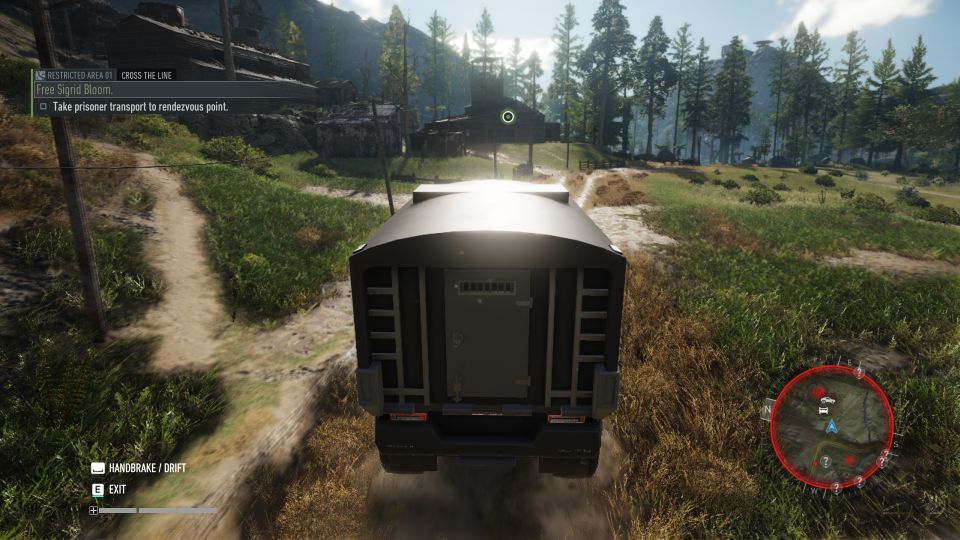 There may be a bug where Sigrid doesn't walk out of the vehicle after you exit the vehicle.
If that happens, enter the passenger's seat.
Talk to Outcast squad leader
Speak with the squad leader.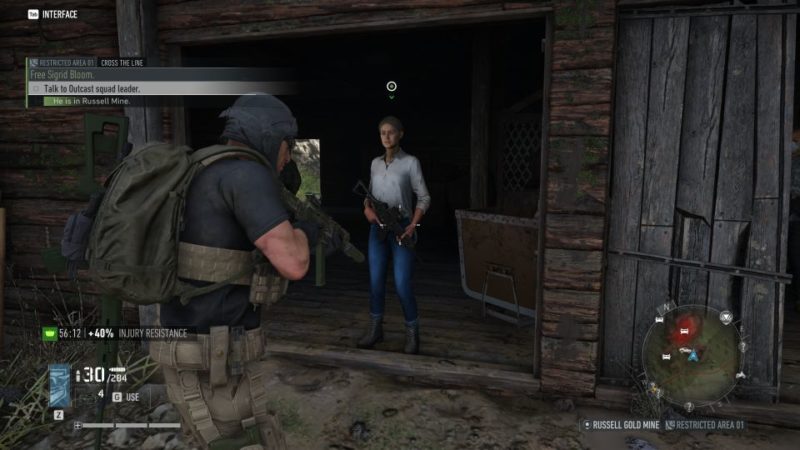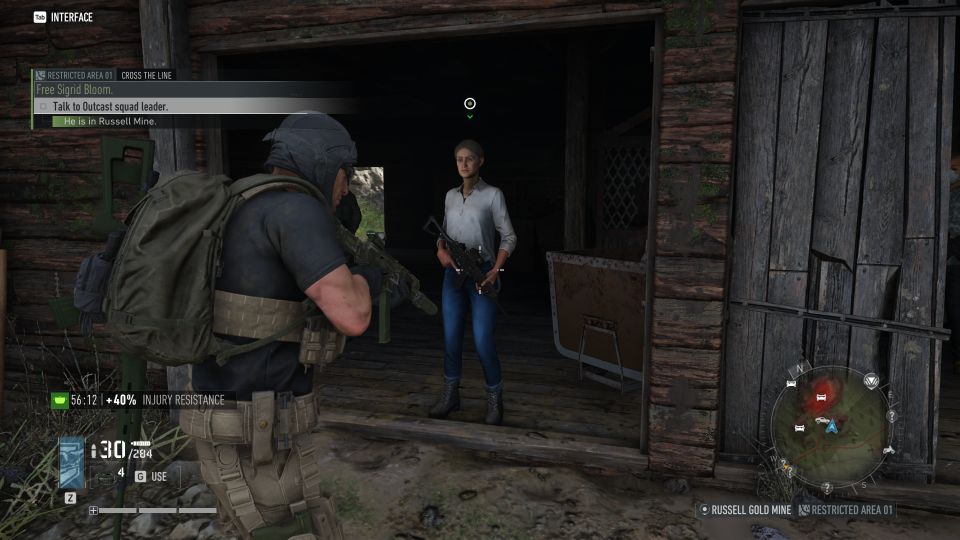 The mission completes here. You'll get Skell Credits and Battle Points.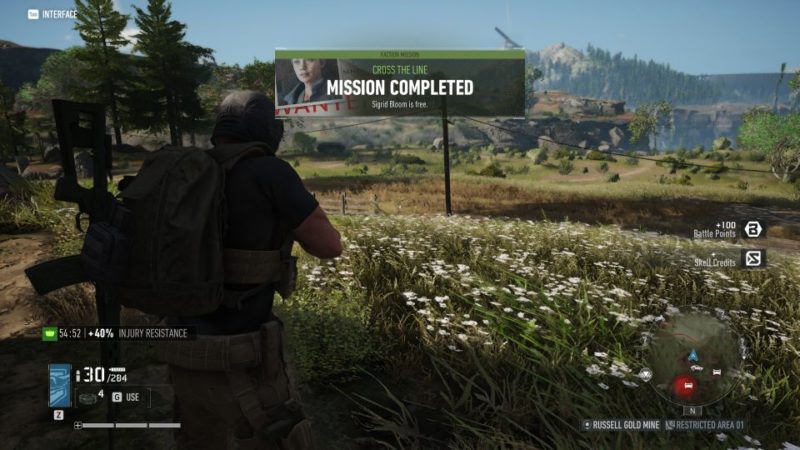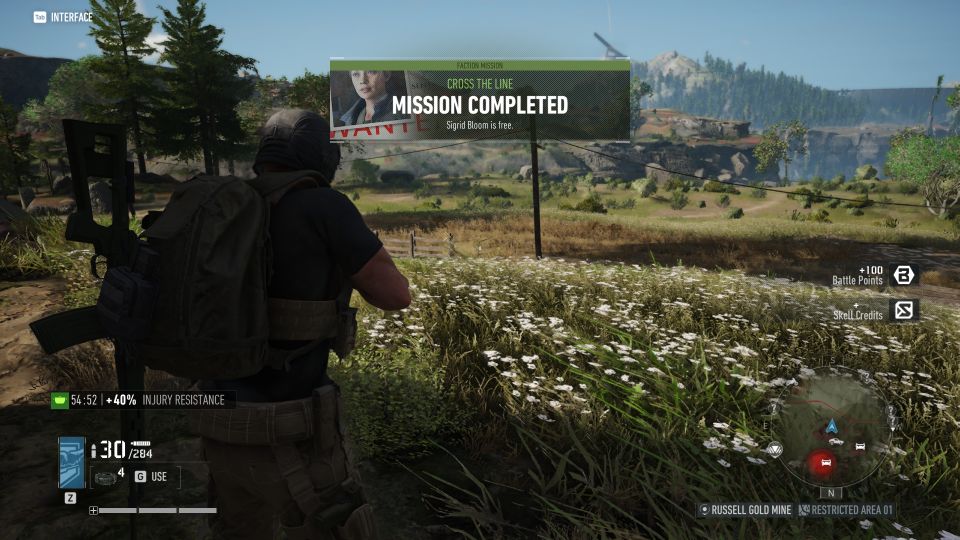 ---
Related articles:
Home Invasion: Ghost Recon Breakpoint Walkthrough
The Pentagon Main Mission: Division 2 Walkthrough
IED Terminals (Kenly Student Union) – Division 2 Walkthrough
Tovarish: Ghost Recon Breakpoint Walkthrough
Friendly Fire: Ghost Recon Breakpoint Walkthrough
How To Unlock Bivouacs (Fast Travel) In Ghost Recon Breakpoint