Coral Ray is one of the side islands in Dragon Quest Builders 2 where you can earn infinite supplies of ingredients.
The main purpose of Coral Ray is to enable you to unlock unlimited amounts of sand and gold.
Here's a walkthrough of Coral Ray in DQ Builders 2.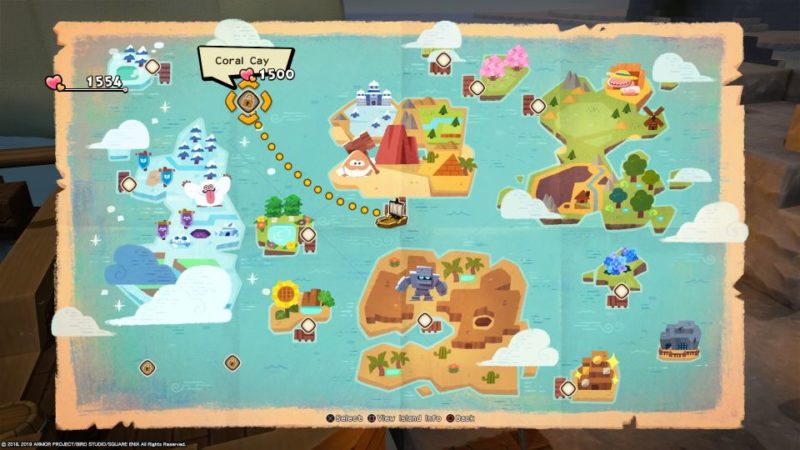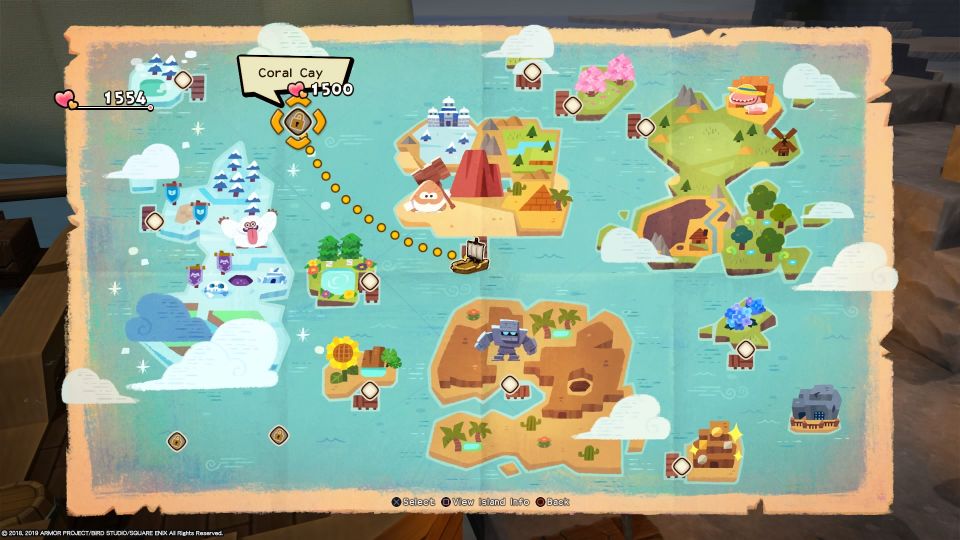 To unlock Coral Ray, you need to pay 1,500 gratitude points. You probably need to finish the story first as well.
What to do in Coral Ray
Just like the other islands, you have to complete both checklists to get infinite supplies of gold and sand.
However, unlike other islands, there is probably no Builderdom's Best here. At least I can't find any.
To tick items off the checklist, just go to the item in the island and press "check" when the prompt appears.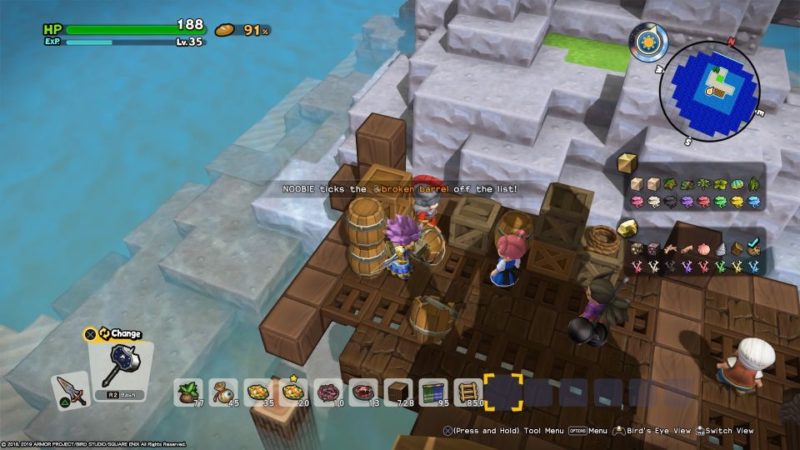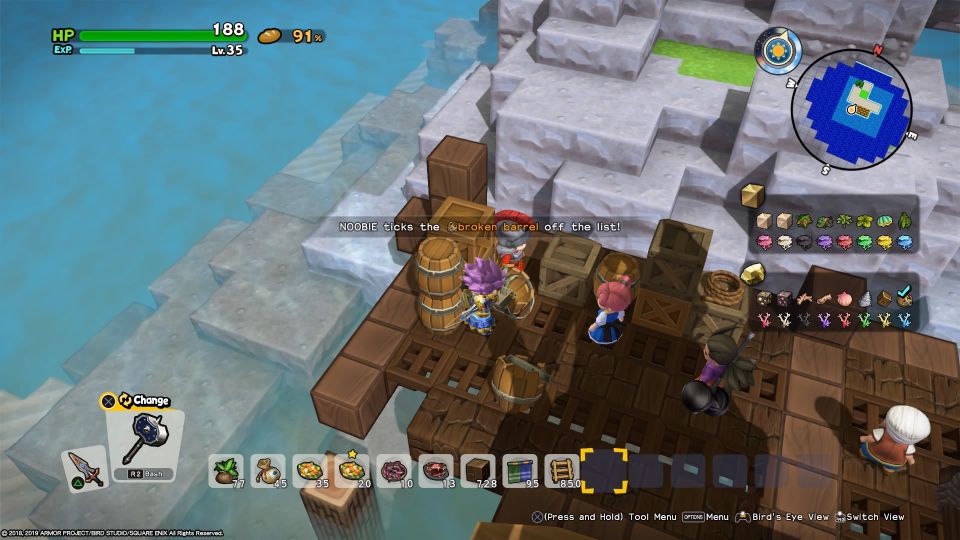 Most of Coral Ray is actually underwater. There's only a limited amount of items to tick off on ground.
Many of the checklist items are the different-colored corals. You need to find both individual corals and those in a group.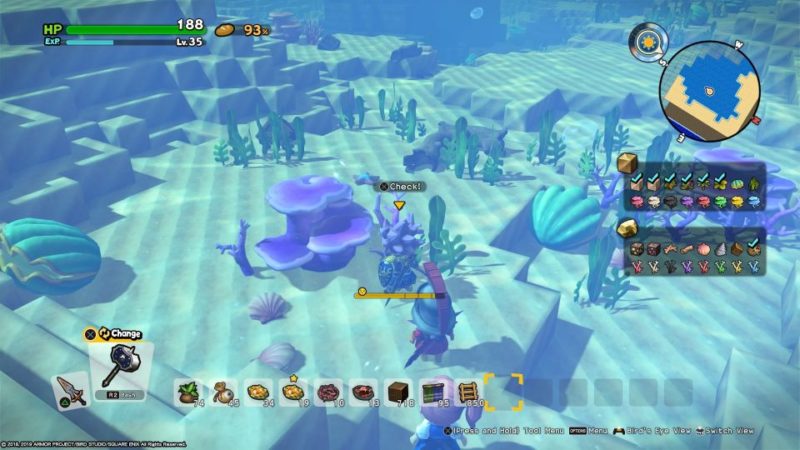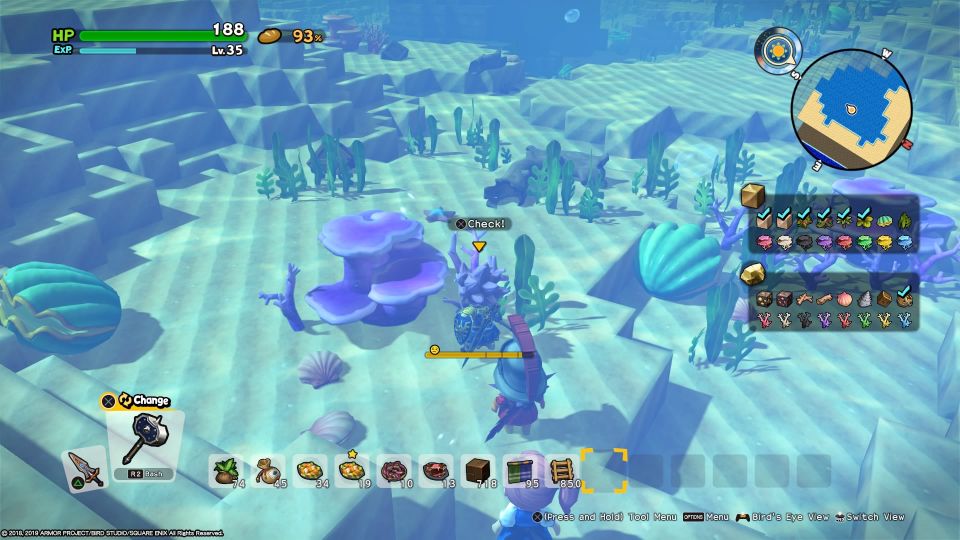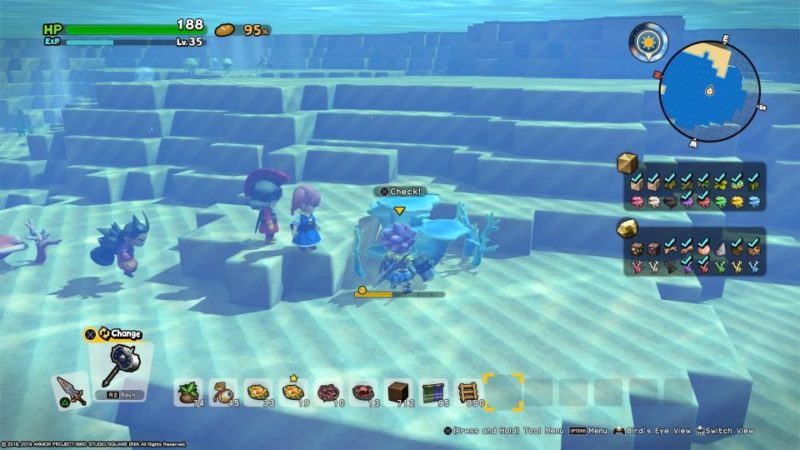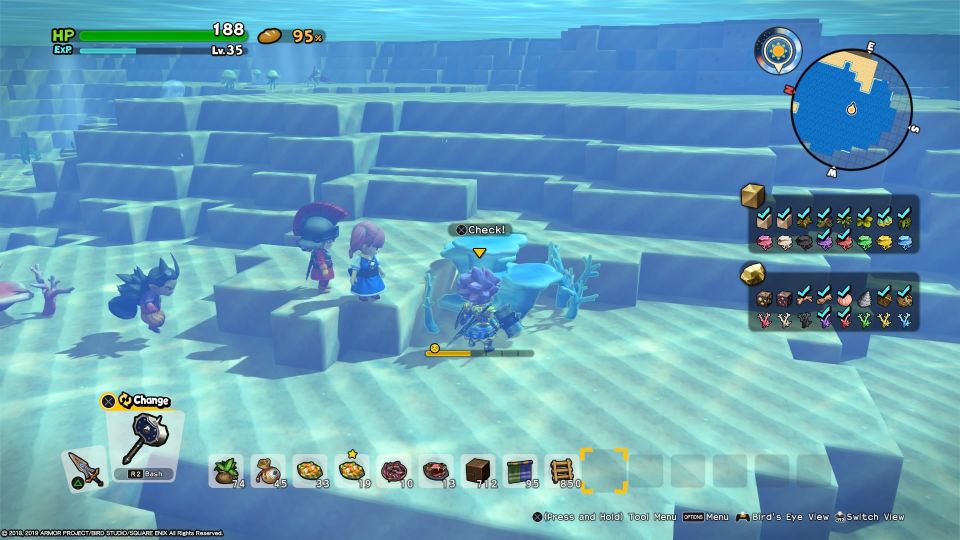 To find rarer items like black corals, gold and rubies, you need to look for those deep ditches.
Swim all the way down.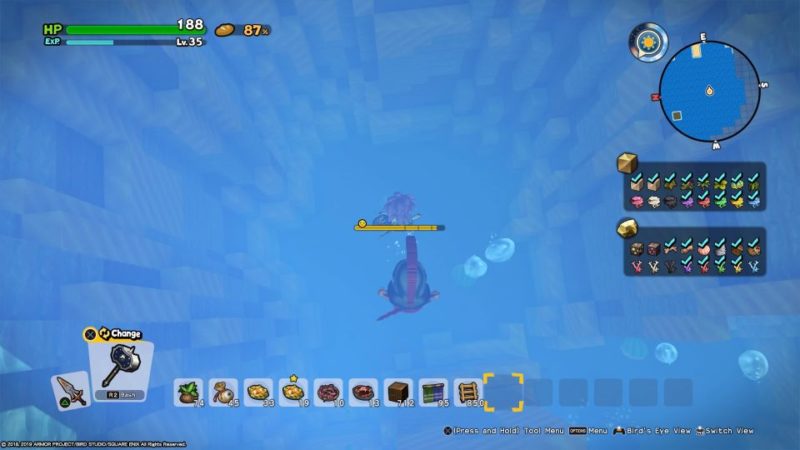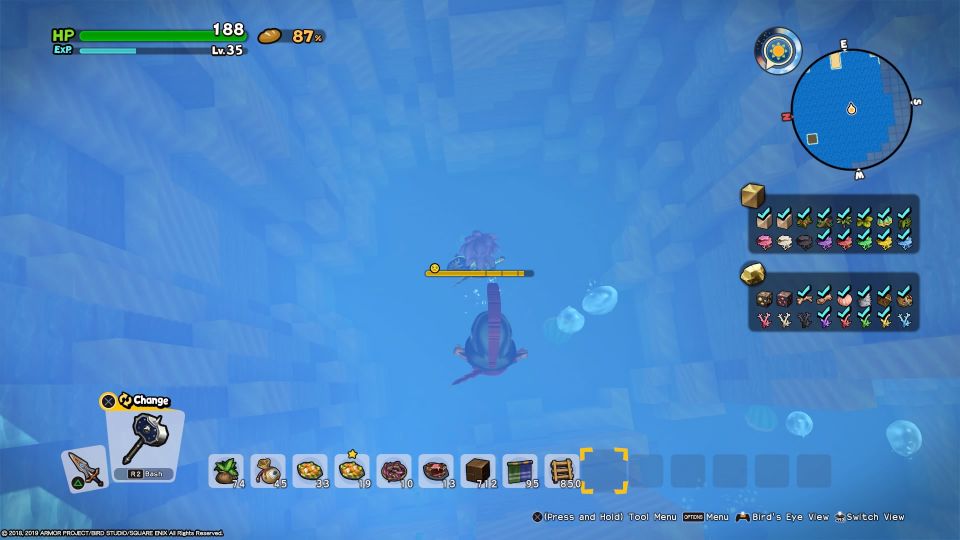 You'll find a couple of these groups of gold ores and black corals at the depth of the sea.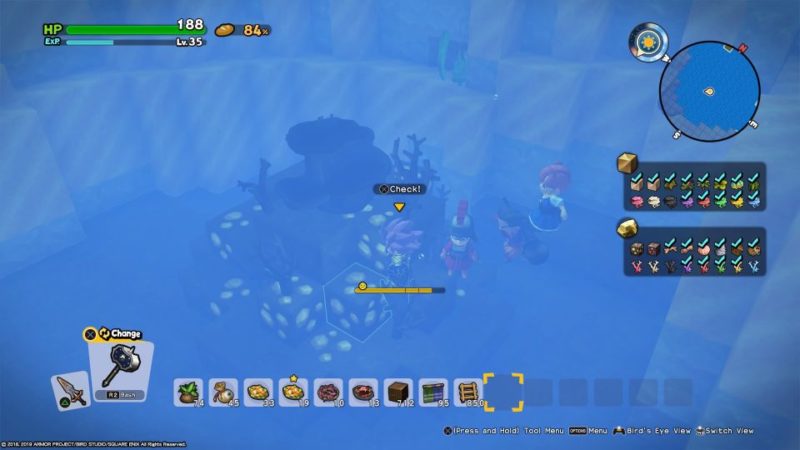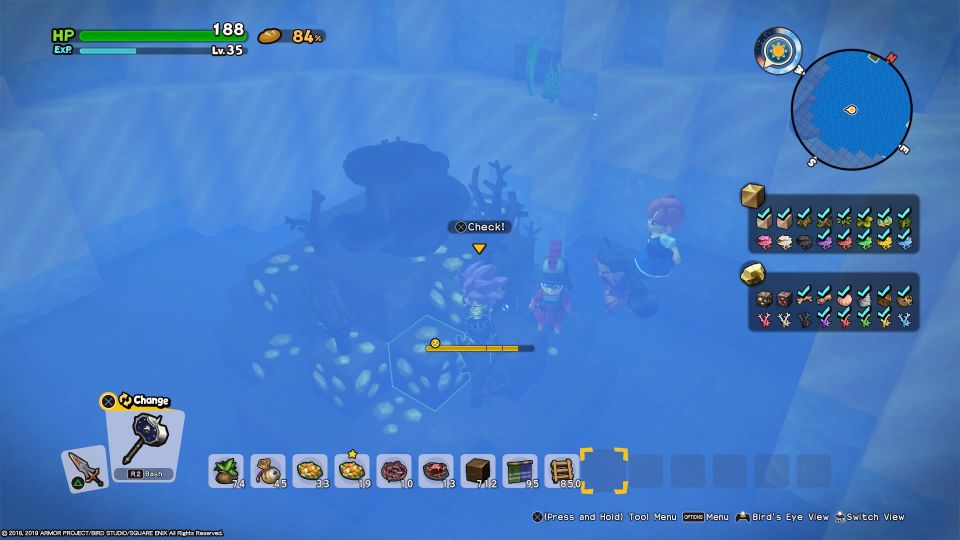 Apart from finding all of the items, you can also battle super-strong monsters.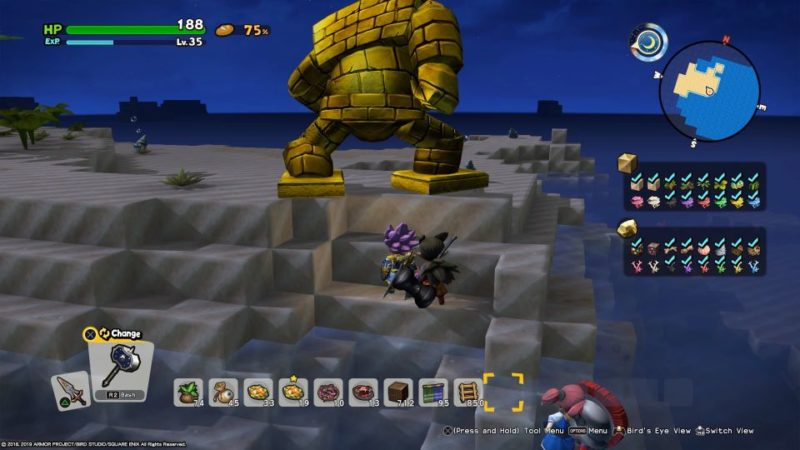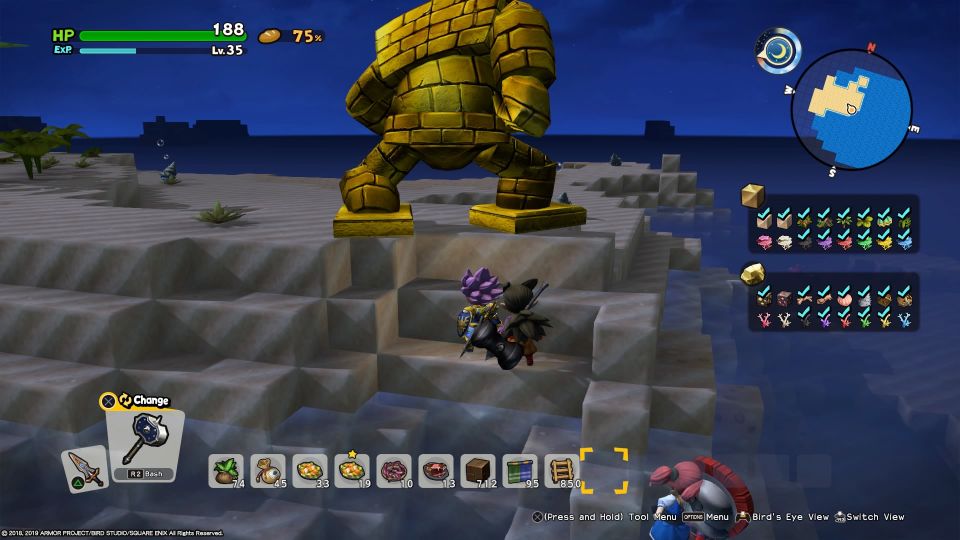 Once you're done with the first checklist, you'll get an infinite supply of sand.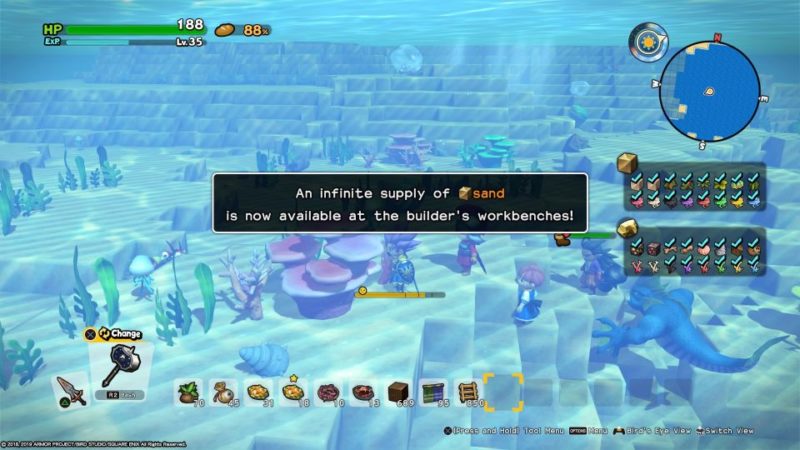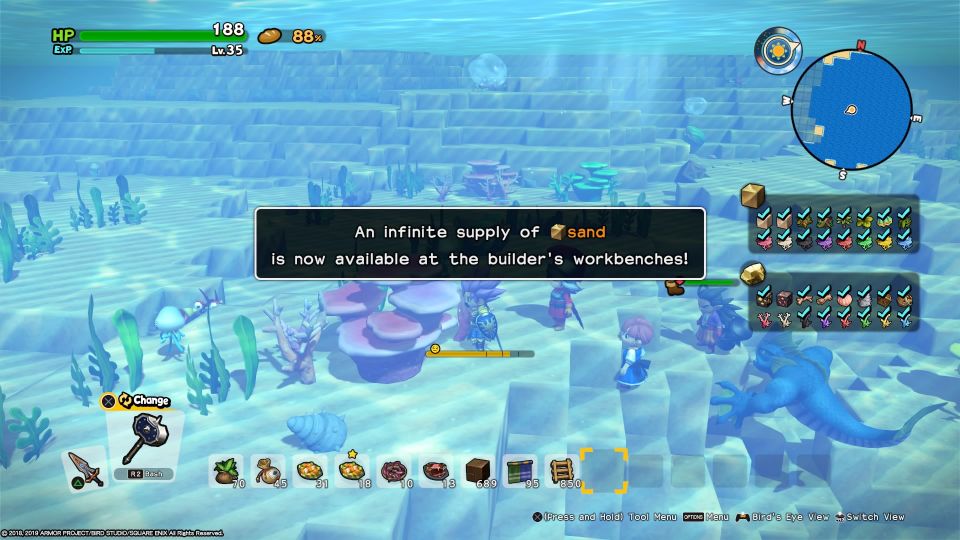 How to find rubies
Gold is quite easy to find. Rubies may be harder.
The easiest way to find rubies is by using the echo flute (if you haven't ticked it off the checklist).
If your echo flute has no rainbow-colored notes, or there is no echo at all, there probably aren't any rubies in the island.
I couldn't find rubies the first time.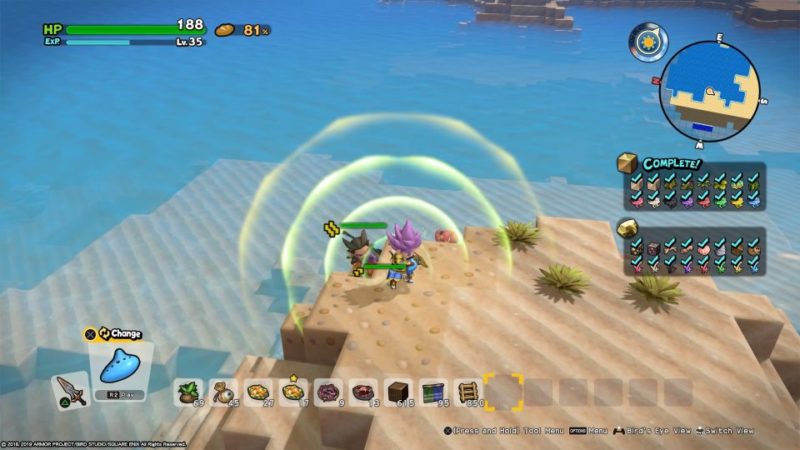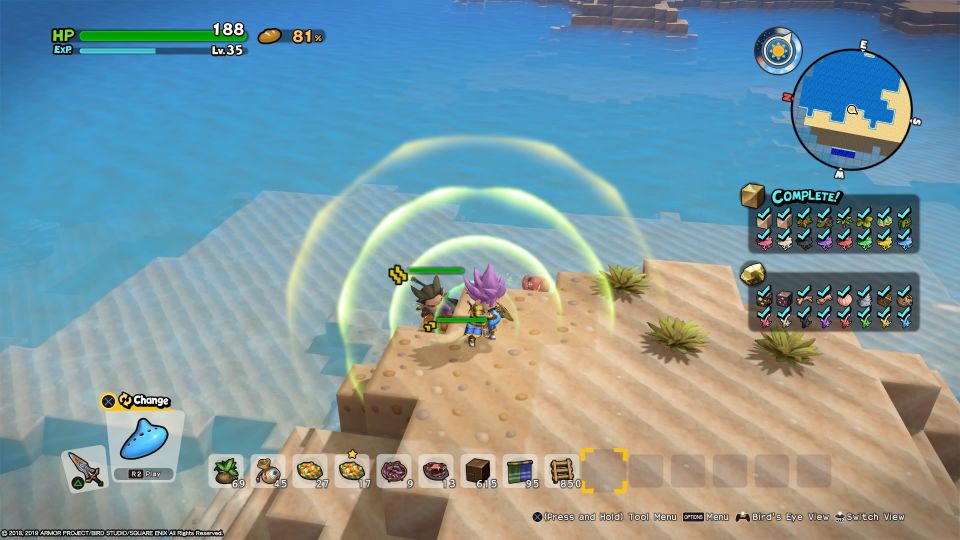 If this happens, just go back to the Isle of Awakening and come back here. The island is randomly generated and there may be rubies the next time.
There were rubies the second time (image below) for me. It's also at the black coral area.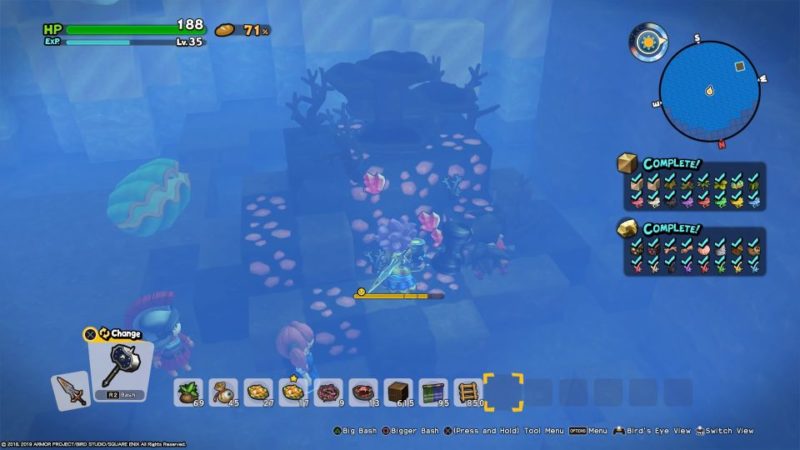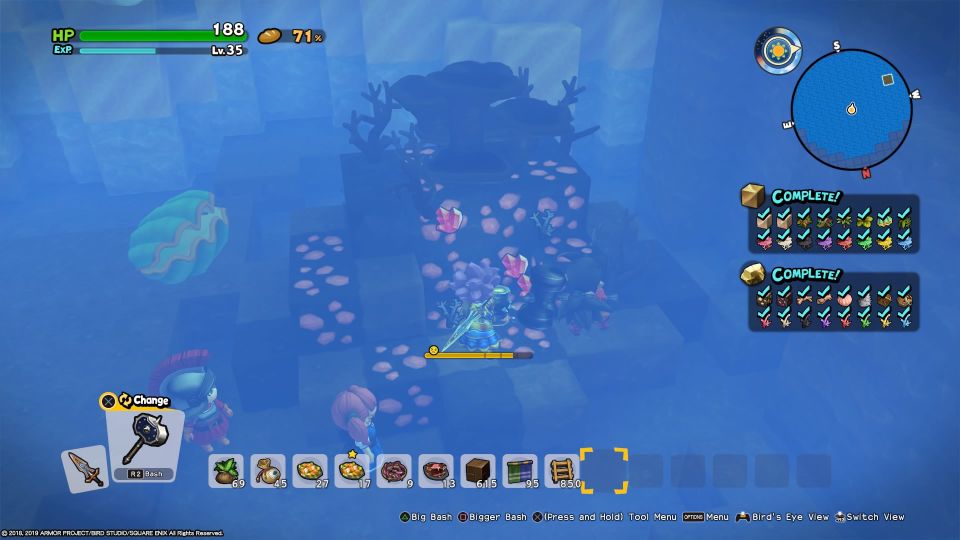 Once you've ticked off the 2nd checklist, you'll get infinite amounts of gold.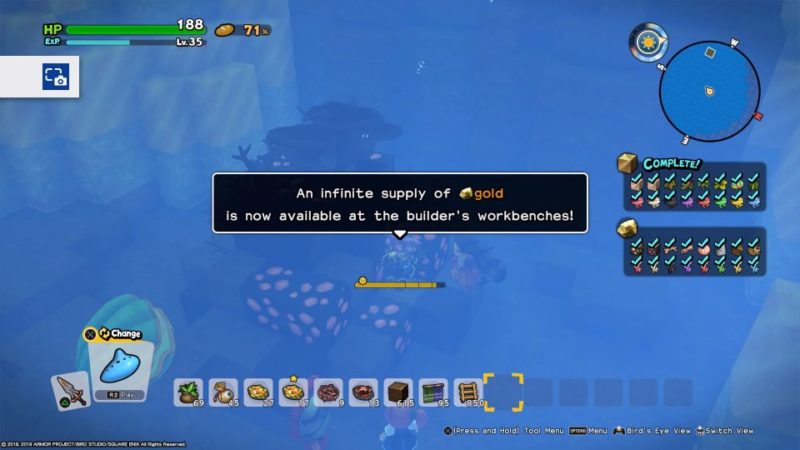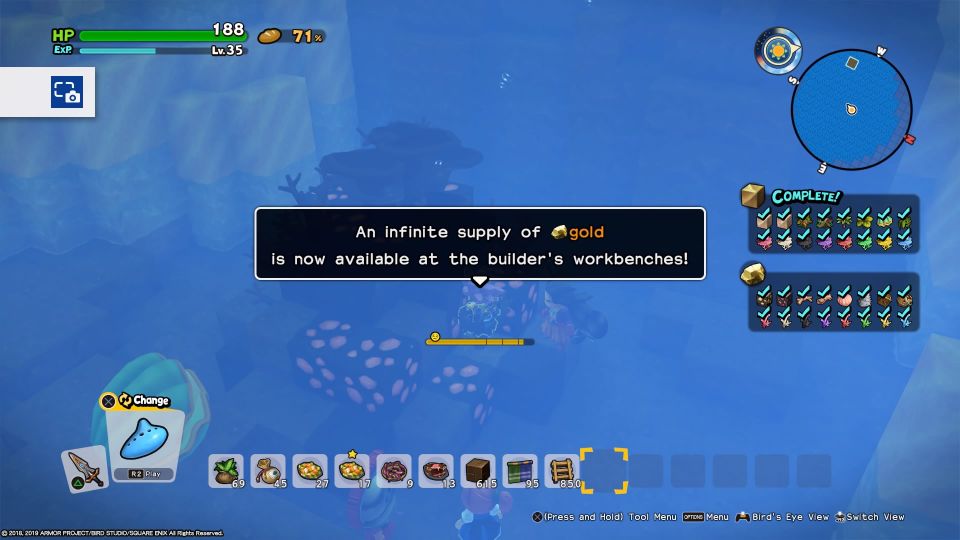 And that's all on Coral Ray in DQB2.
---
Related articles:
Soggy Skerry Island: Dragon Quest Builders 2 Guide & Wiki
How To Build A Petting Zoo: Dragon Quest Builders 2 Wiki
How To Build A Room Somewhere Down Low: Dragon Quest Builders 2
Laguna Perfuma: Dragon Quest Builders 2 Walkthrough & Guide
How To Change Appearance: Dragon Quest Builders 2 Wiki
How To Make Monster Munchies: Dragon Quest Builders 2