Conscript of the Horde is one of the quests in Classic World of Warcraft (WoW).
Your task is to bring a recruitment letter to Kargal Battlescar at the Far Watch Post.
Here's a brief walkthrough of Conscript of the Horde in WoW Classic.
To begin the quest, talk to Takrin Pathseeker at Razor Hill.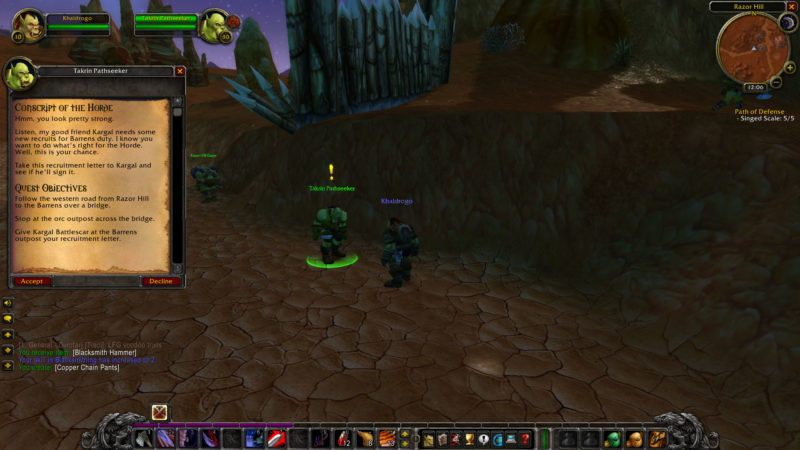 Where is Far Watch Post?
You will find Far Watch Post if you go west from Razor Hill.
Go all the way to the Barrens and you'll see a bridge if you walk directly west from Razor Hill.
The exact location is shown below, marked by the player location.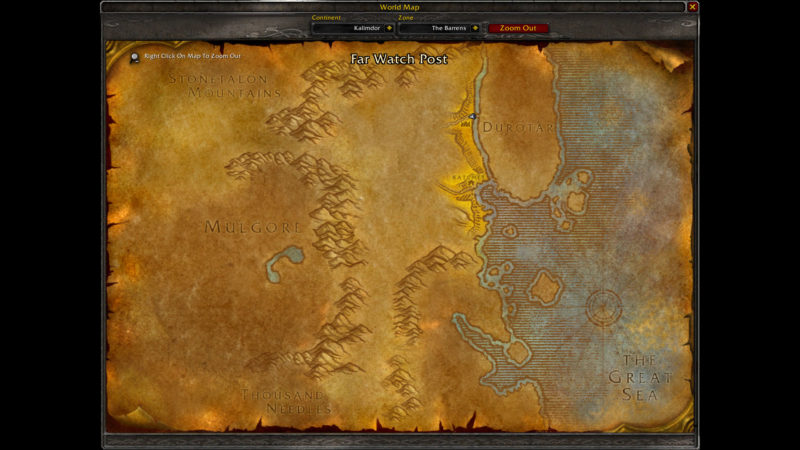 Walk past the bridge and you'll meet Kargal Battlescar. Give him the letter and you're done for now.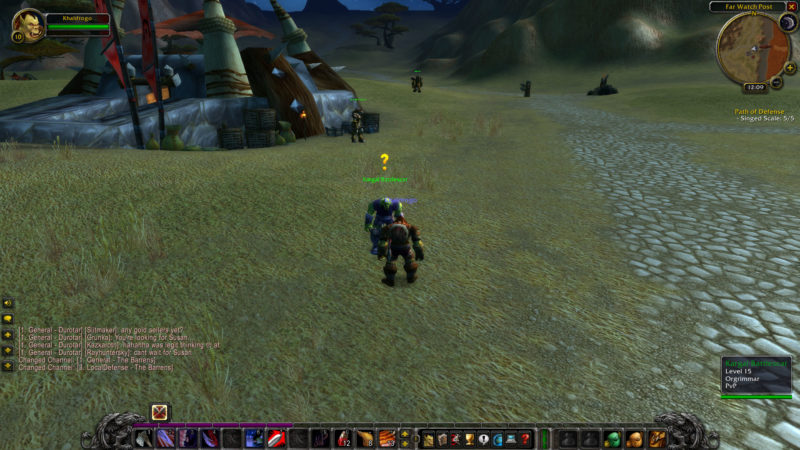 ---
Related articles:
Veteran Uzzek: WoW Classic Guide And Walkthrough
Path Of Defense: Classic WoW Guide And Walkthrough
How To Find Thun'grim Firegaze: WoW Classic Guide
Where To Find Zalazane: Classic WoW Guide And Wiki
Encroachment: WoW Classic Guide And Walkthrough
Minshina's Skull: WoW Classic Guide And Walkthrough
Dark Storms (Where Is Fizzle): WoW Classic Guide And Walkthrough