Childhood's End is a side mission that begins in Pandora in Borderlands 3.
Your task is to help Vaughn fix a water purifier by assisting Tannis in finding some stuff.
Here's a walkthrough of Childhood's End in Borderlands 3.
This mission is recommended for level 32 and above.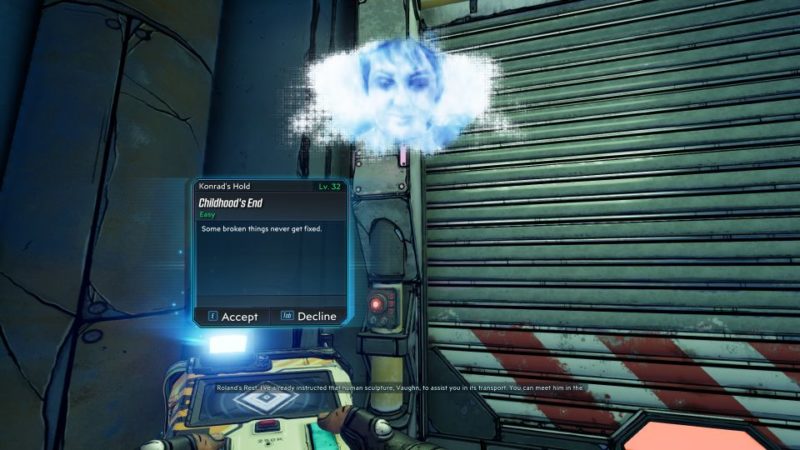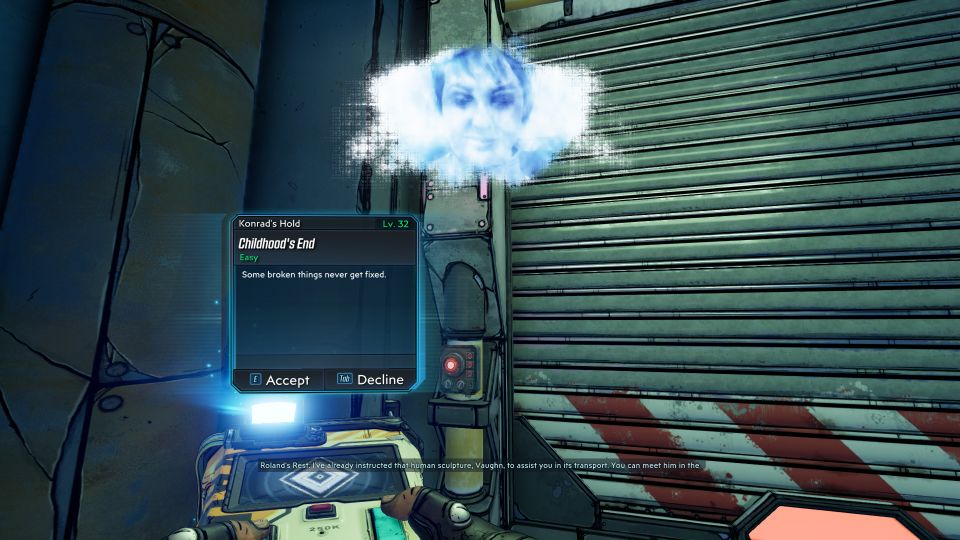 Open storage room
To begin the mission, head to the basement area of Konrad's Hold. Don't use the Konrad Hold fast travel point as it's a pretty long way filled with enemies.
Use Sandblast Scar (if I'm not mistaken) instead. From there, get to Konrad's Hold.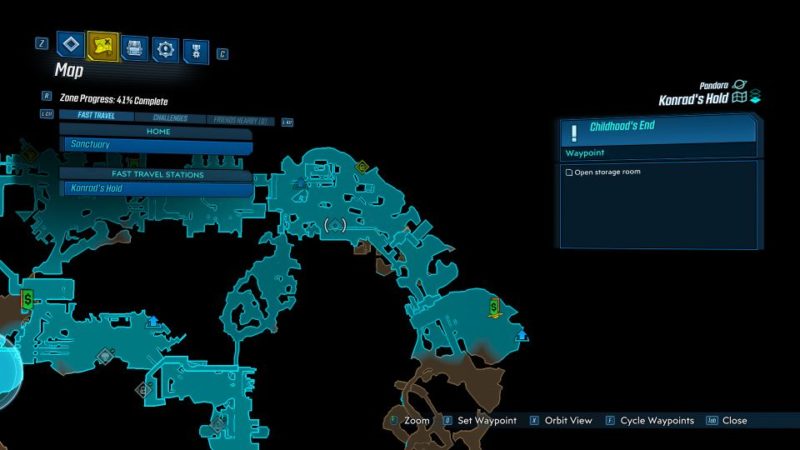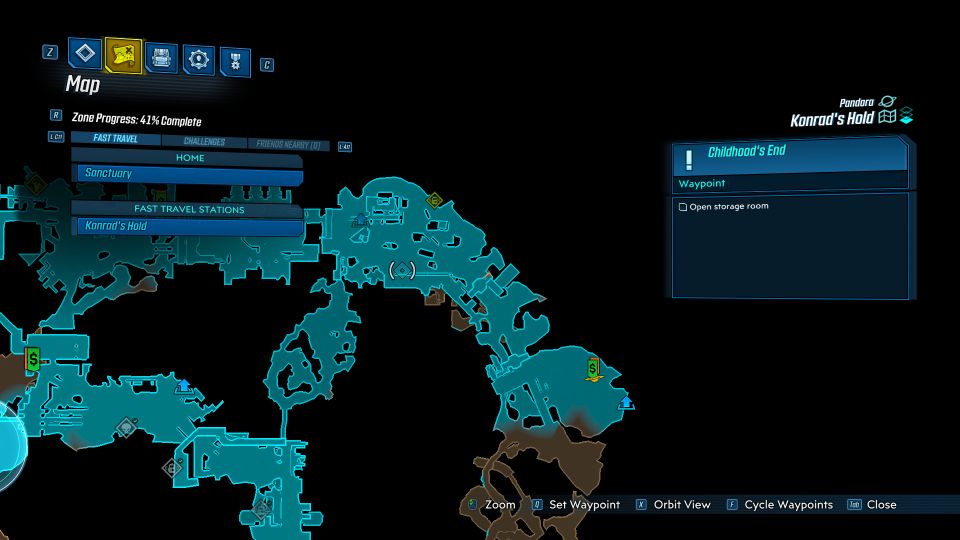 You should find the storage room not far from there.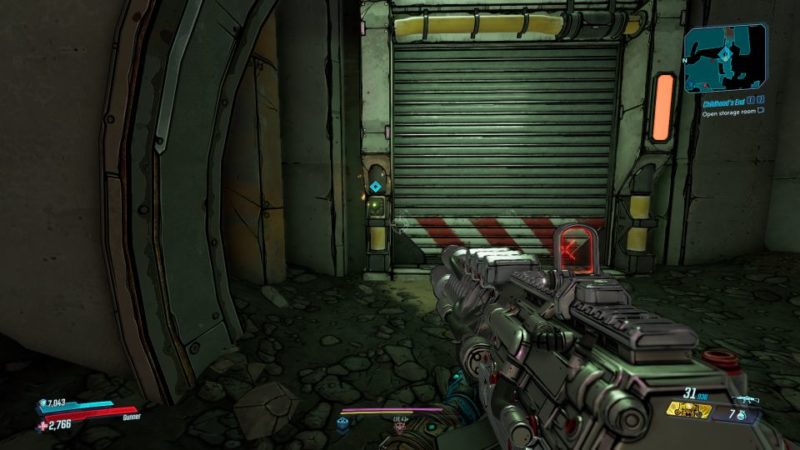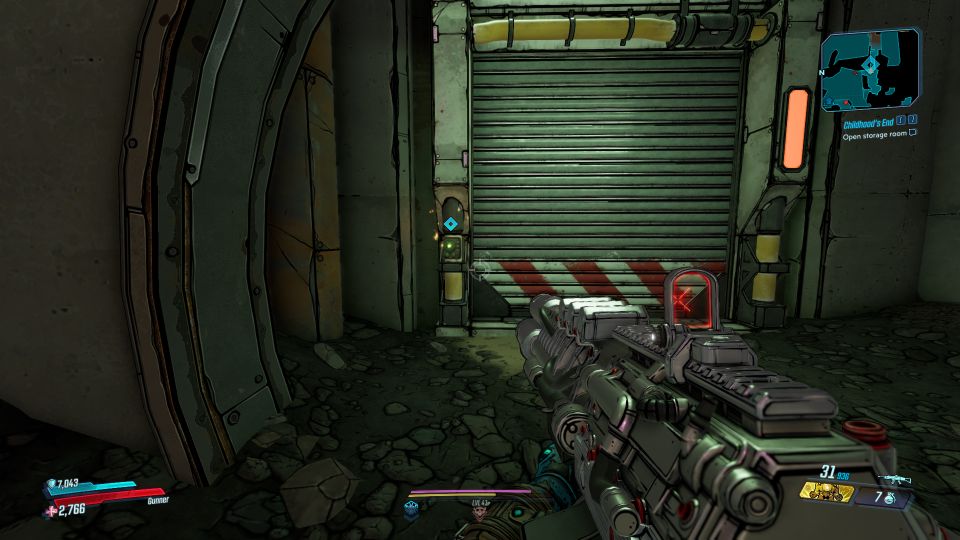 Move portrait
Enter the room and move the portrait of Handsome Jack.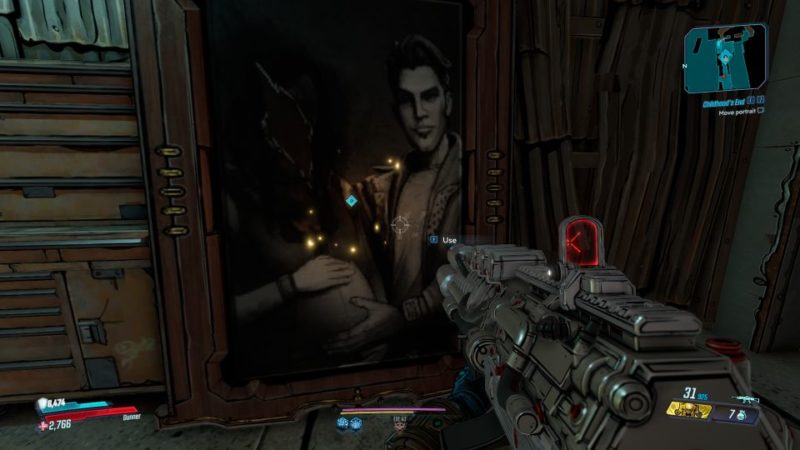 You'll find a switch here. Press it to open the back door.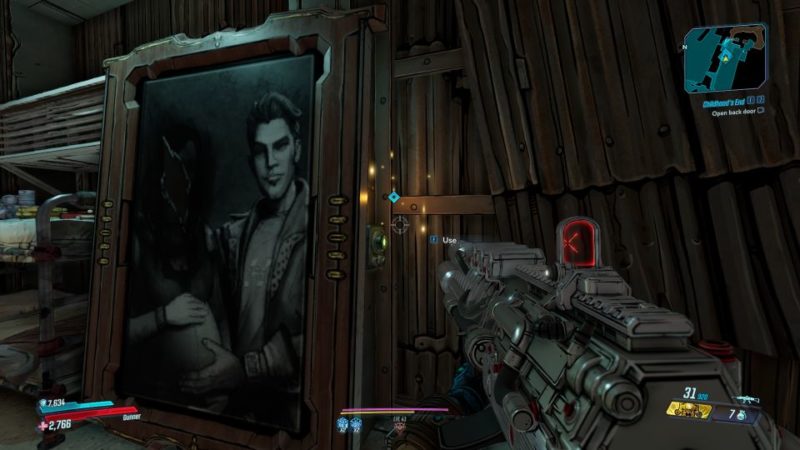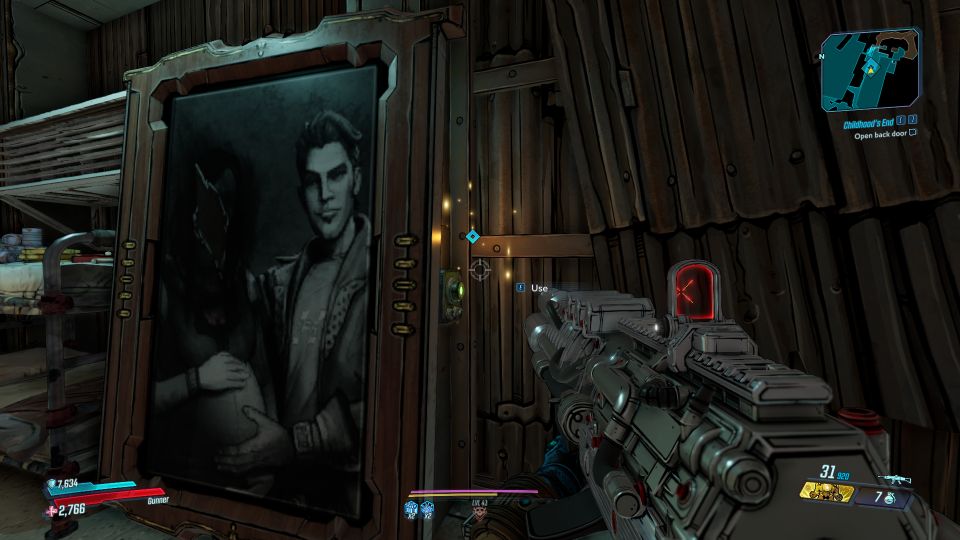 Find a toy bear
Look for the toy bear on the couch. Touch it.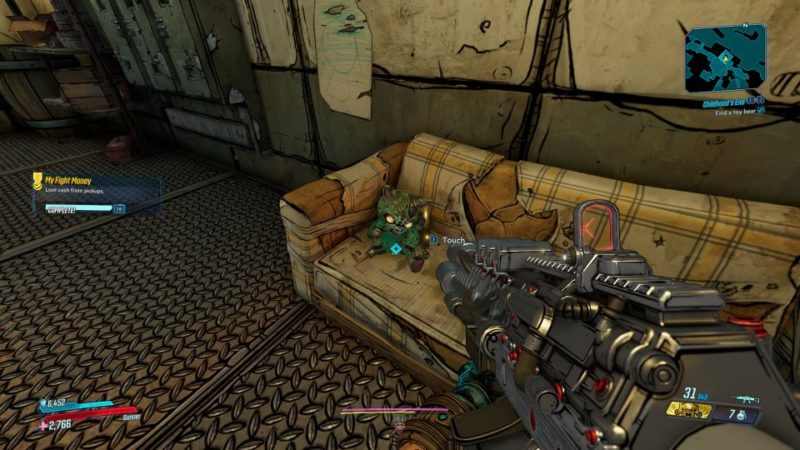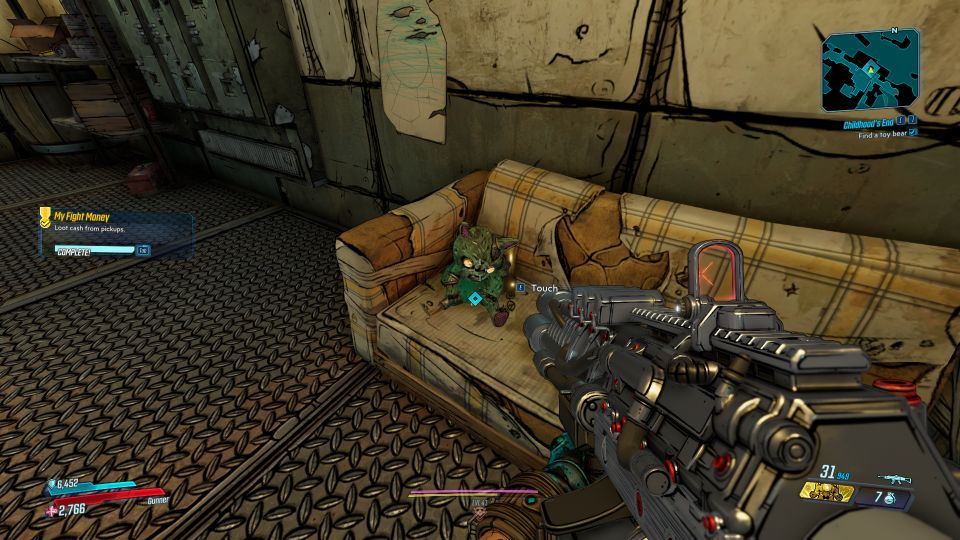 Find a vending machine
The vending machine is located behind some shutters. Open the shutters and touch the vending machine.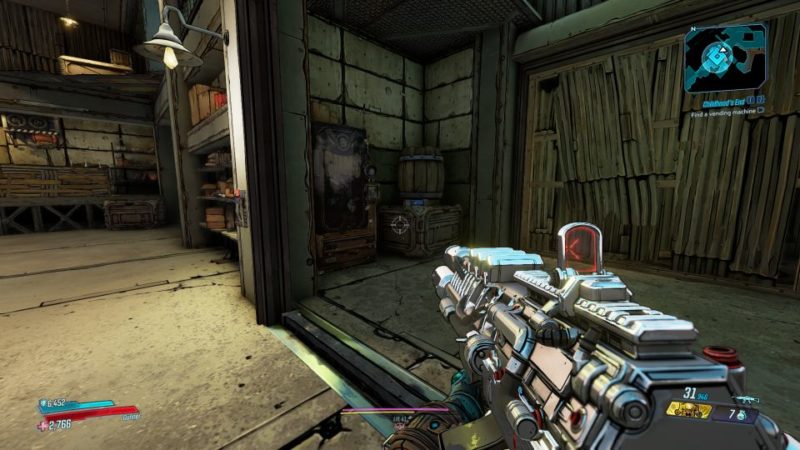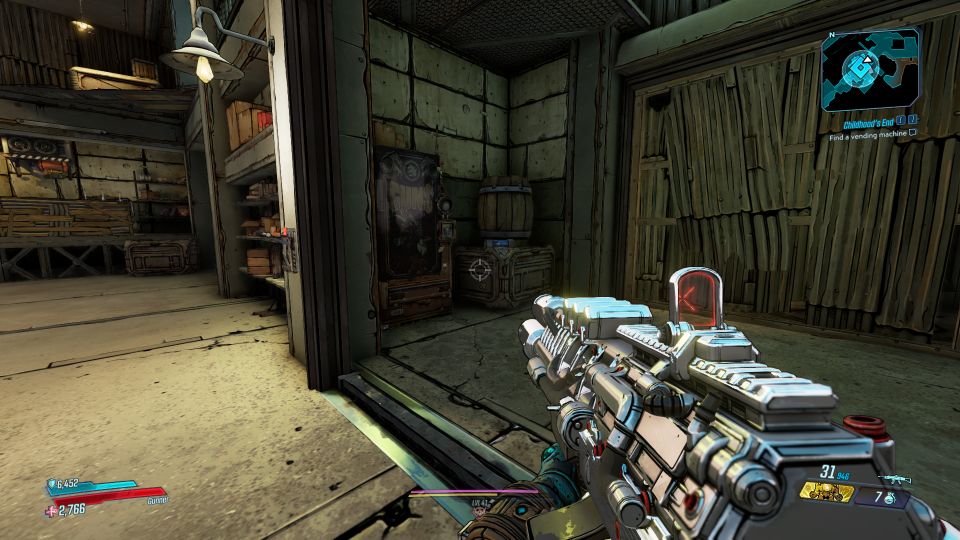 Find Hyperion RKT Sentry
You'll need to look for the Hyperion RKT Sentry next.
Take the power fuse first.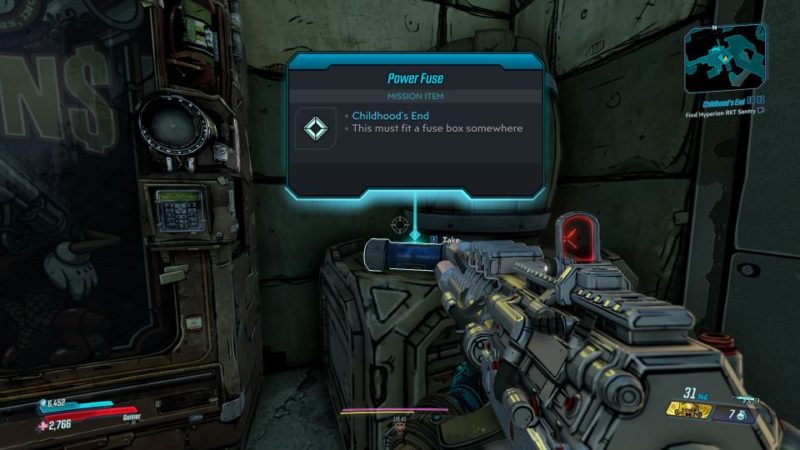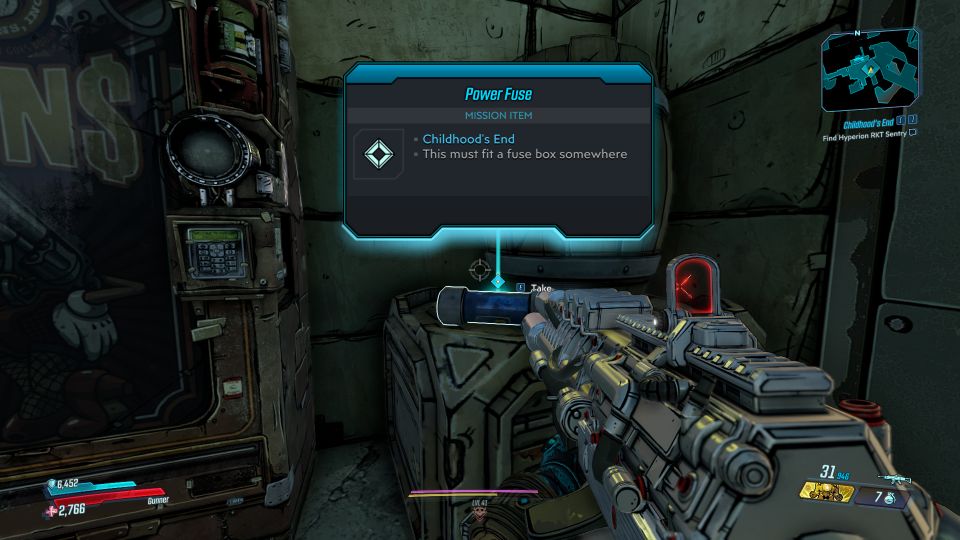 Put in the fuse at the relevant circuit.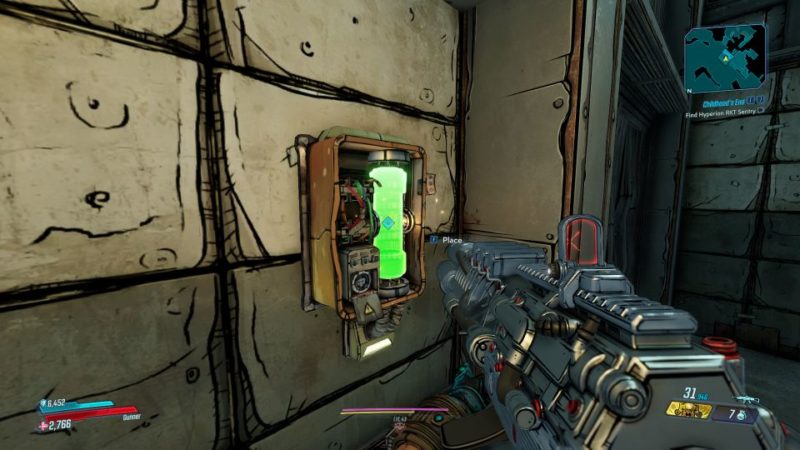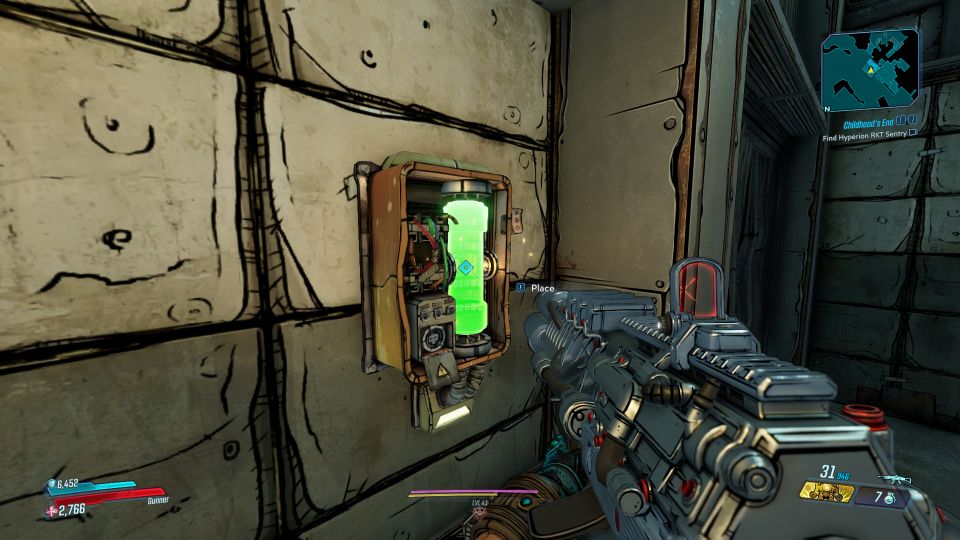 You'll then need to find a way to go up to the generator. Use the newly opened pathway to go a big round to reach the higher platform.
There'll be a creature inside here.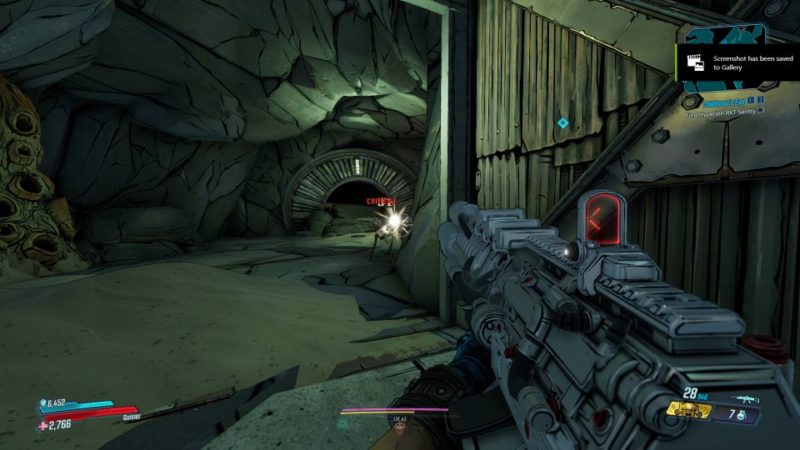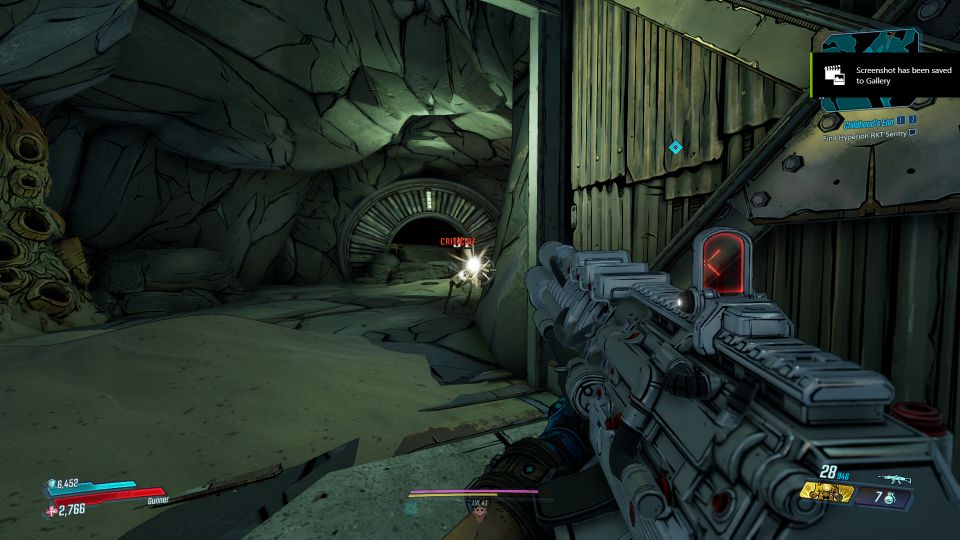 Get to the generator and switch it on.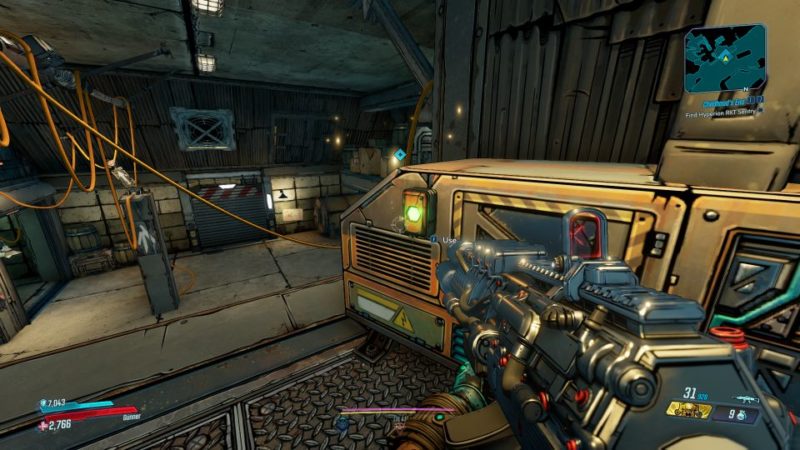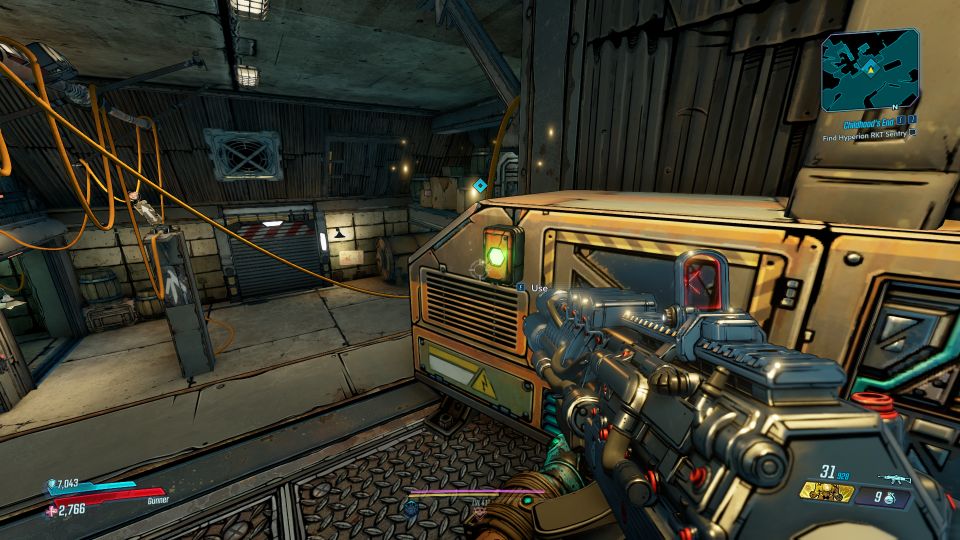 The electricity will flow to the next platform.
To make it flow to the middle part, you need to shoot at the mini "target". It will change the direction of the current.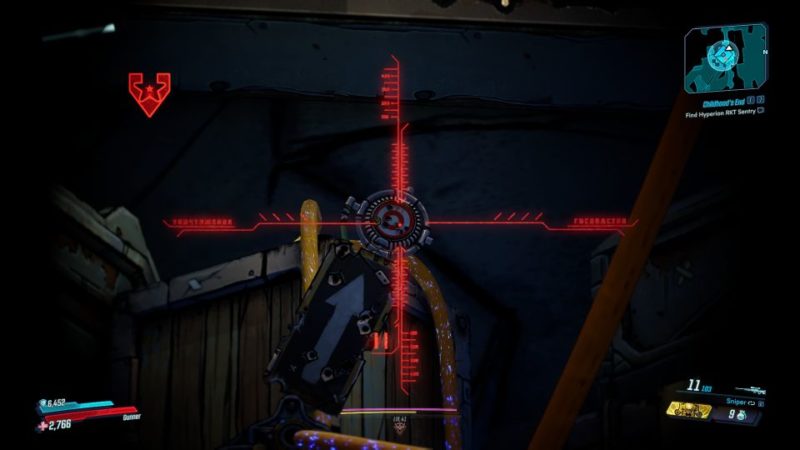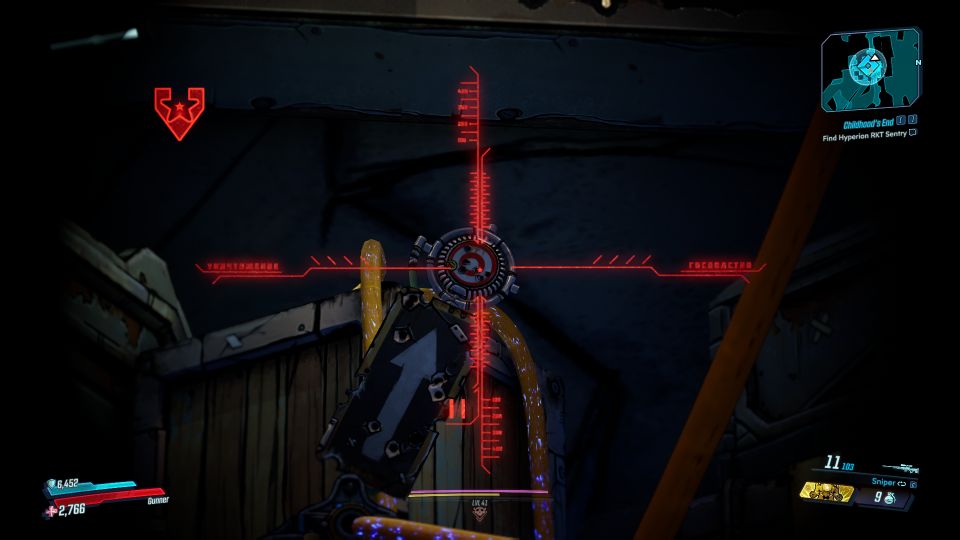 Each platform has a 'target' board. When the current flows correctly, the door in front of you will open.
The Hyperion RKT Sentry is inside.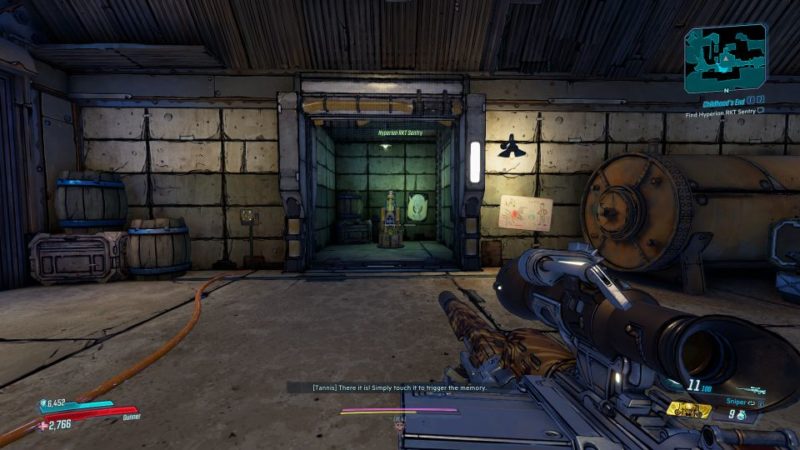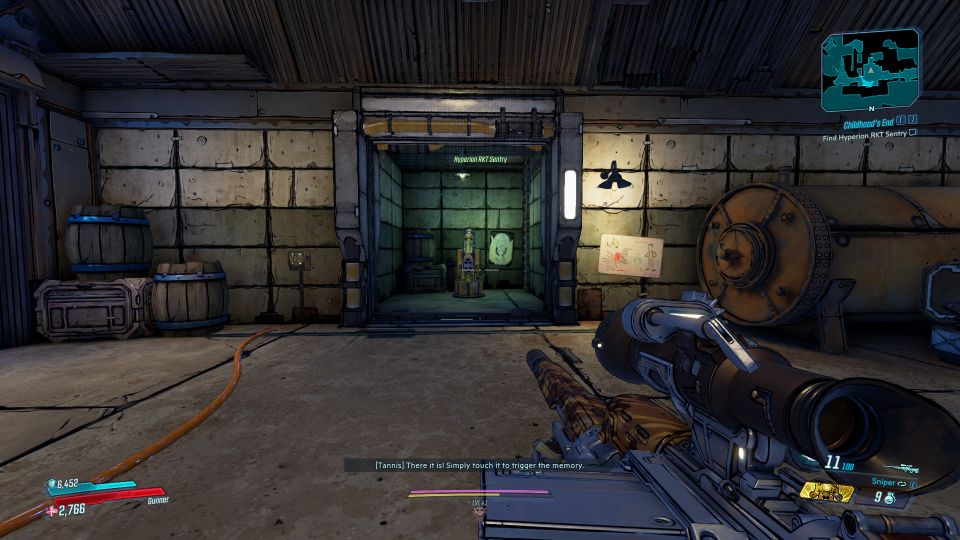 Touch the sentry
Touch it for Tannis to get the memories of Handsome Jack and Angel.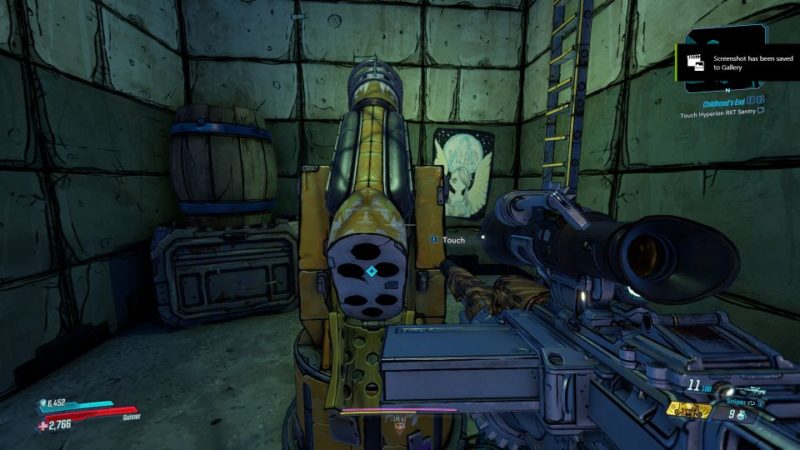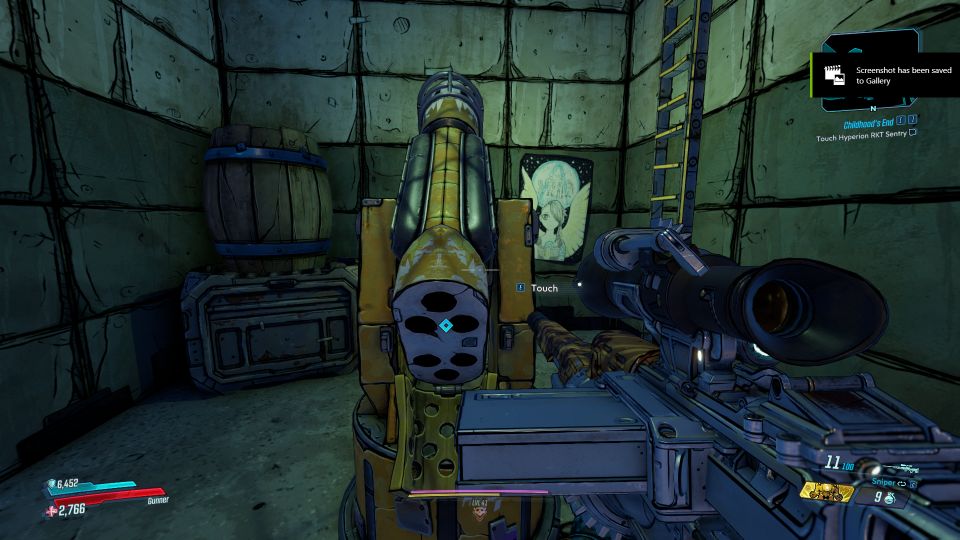 Destroy the sentry
The sentry will attack you. Destroy it first.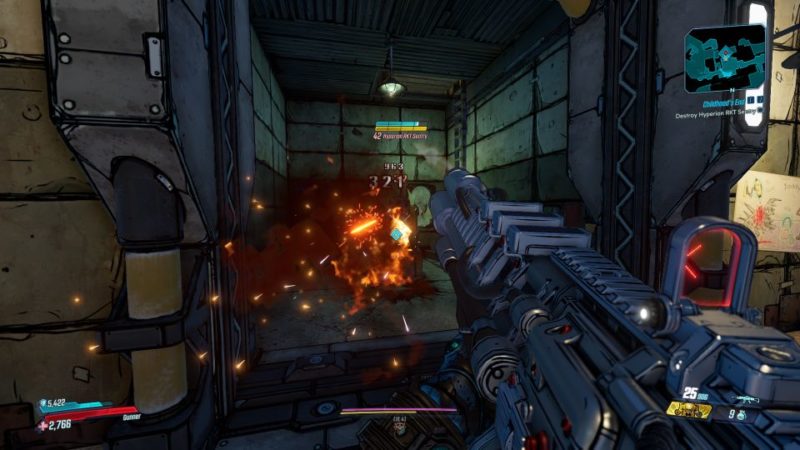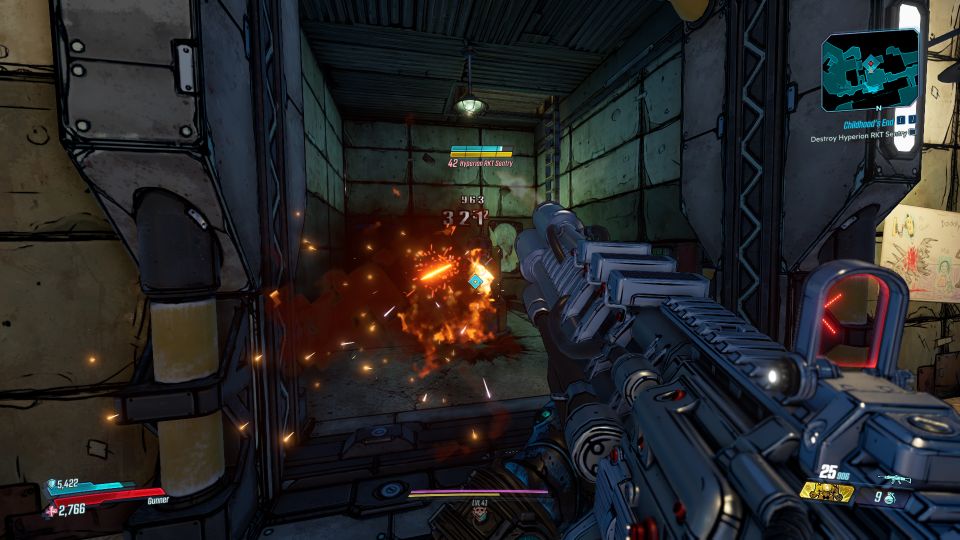 Find a satellite
Above the sentry, there are wooden planks blocking the ladder's path. Destroy the wooden planks.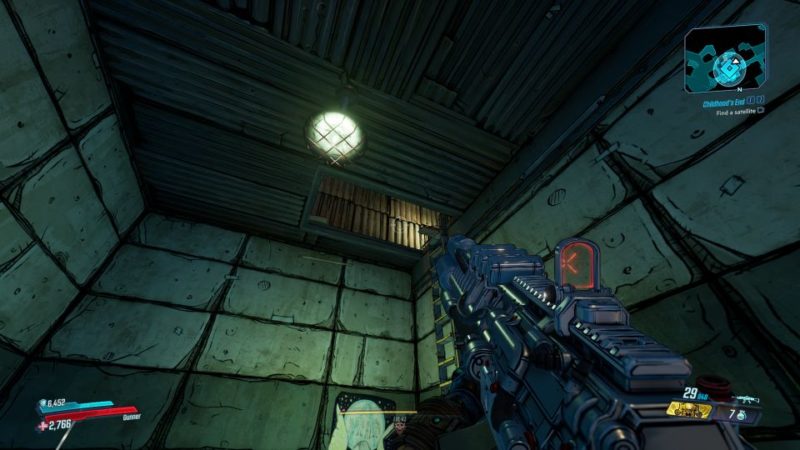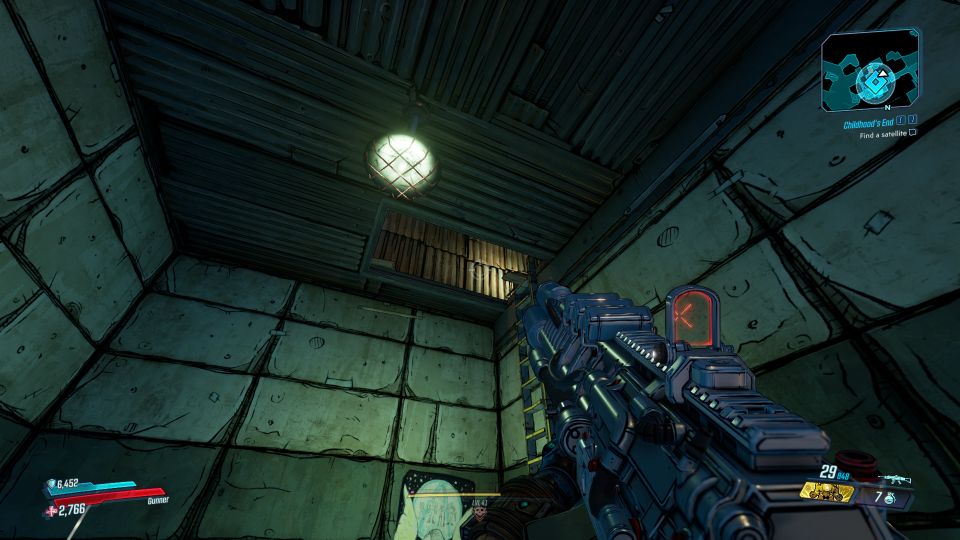 Climb up and you'll find the satellite here. Touch it.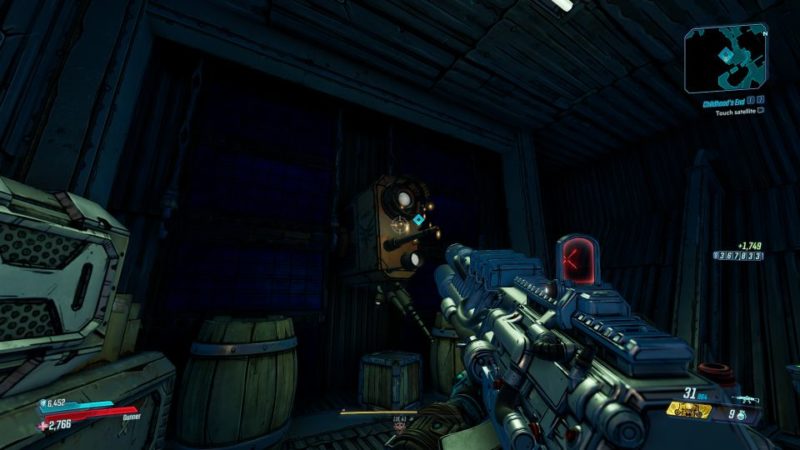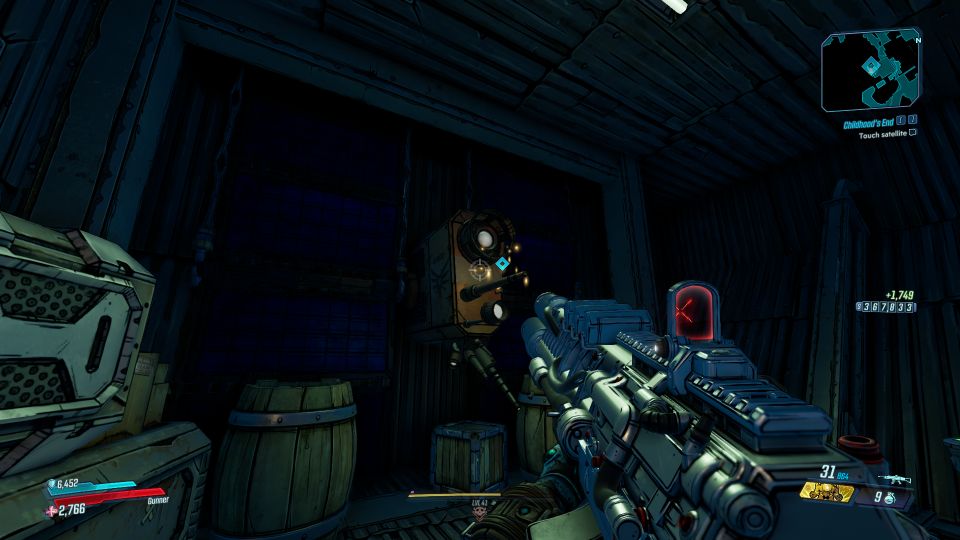 Go to Roland's Rest
Head back to Roland's Rest.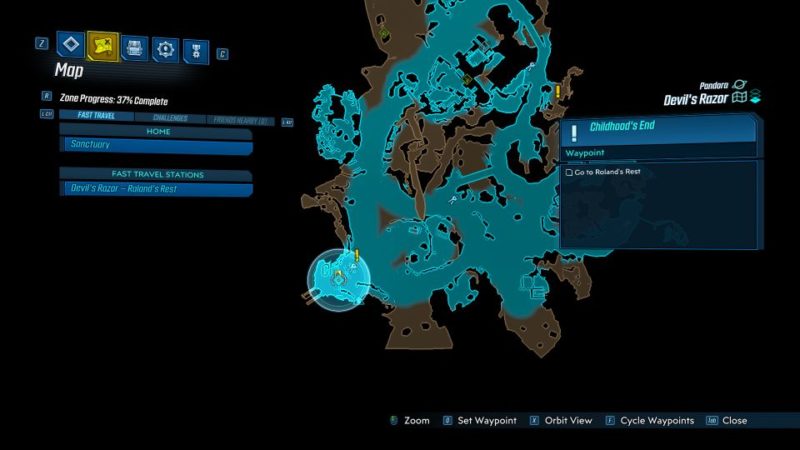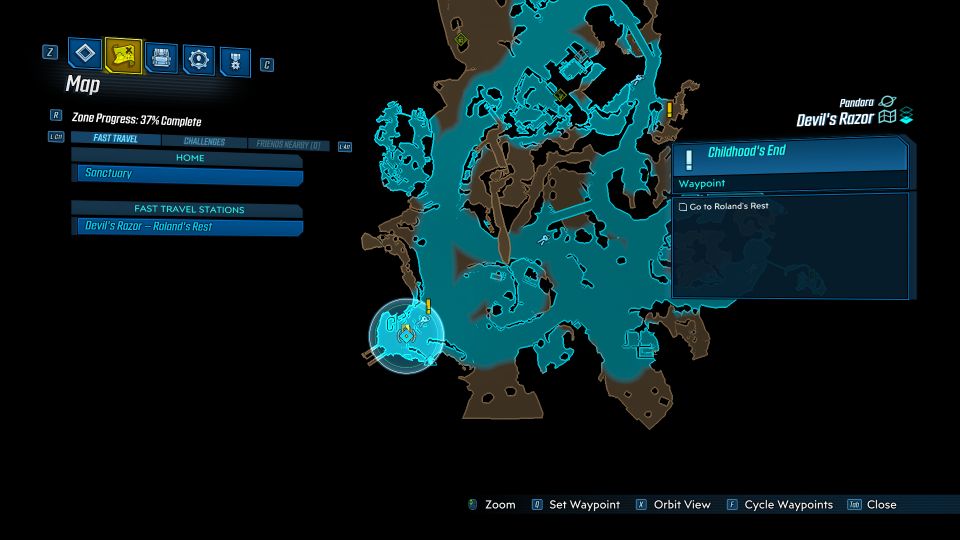 Touch water purifier
Touch the water purifier for Tannis to repair it using her Siren powers.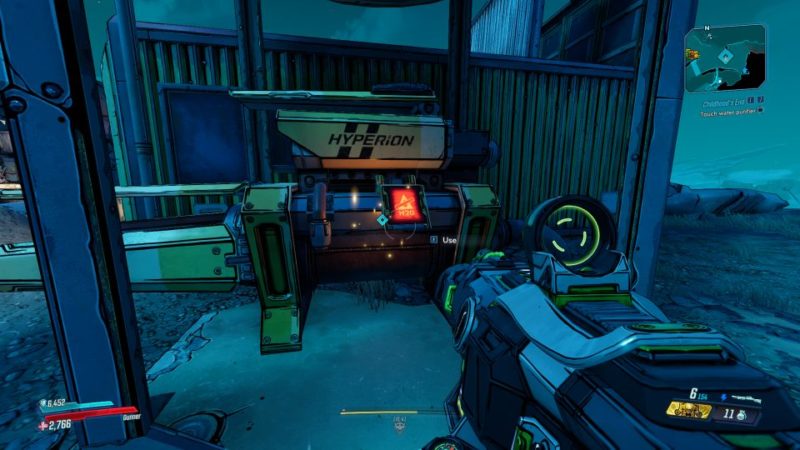 Return to Vaughn
Speak with Vaughn and the mission ends here. You'll get some cash and a shield.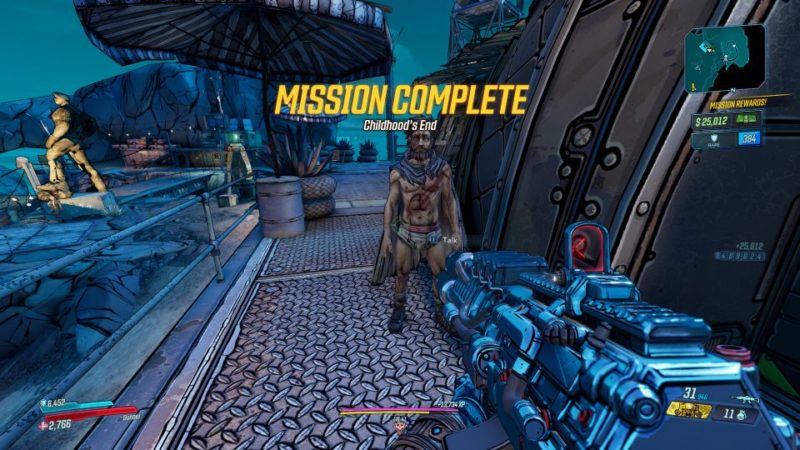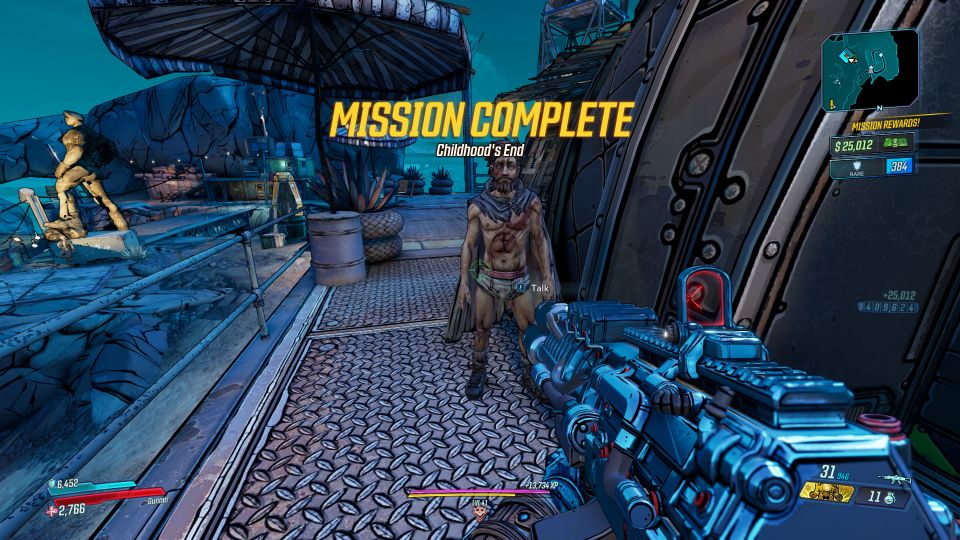 ---
Related articles:
Life Of The Party: Borderlands 3 Walkthrough And Guide
The Demon In The Dark: Borderlands 3 Walkthrough
ECHOnet Neutrality: Borderlands 3 Walkthrough And Guide
Fire In The Sky: Borderlands 3 Walkthrough And Guide
Bad Vibrations: Borderlands 3 Walkthrough And Guide
It's Alive: Borderlands 3 Walkthrough And Guide