Chen's Empty Keg is a quest in World of Warcraft (WoW) Classic that starts if you find the keg.
Your task is to find someone who knows about the keg and find some ingredients.
Here's a walkthrough of Chen's Empty Keg in WoW Classic.
To unlock the quest, you need to find the keg first in the Barrens. Interact with it to start the quest.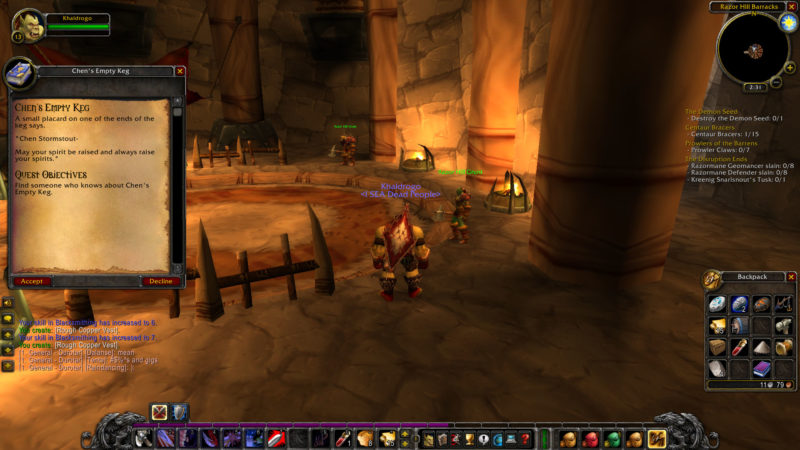 Talk to Brewmaster Drohn
You need to first find someone who knows about the keg. You can go to Brewmaster Drohn who is in Ratchet.
He will give you an additional checklist to complete.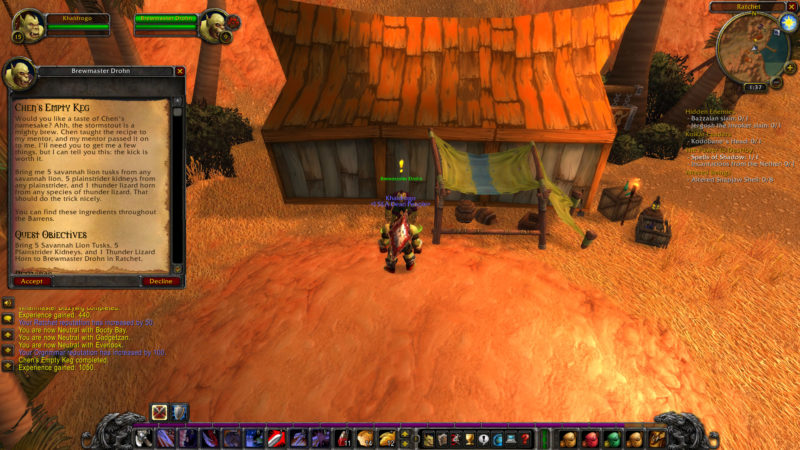 Where to get Plainstrider Kidney
First on the list are the kidneys from Plainstriders. These creatures are pretty much everywhere on the Barrens.
You can hunt any type of Plainstrider and you will get the kidneys. You may need to kill quite a number of them to gather 5 kidneys as they don't always drop.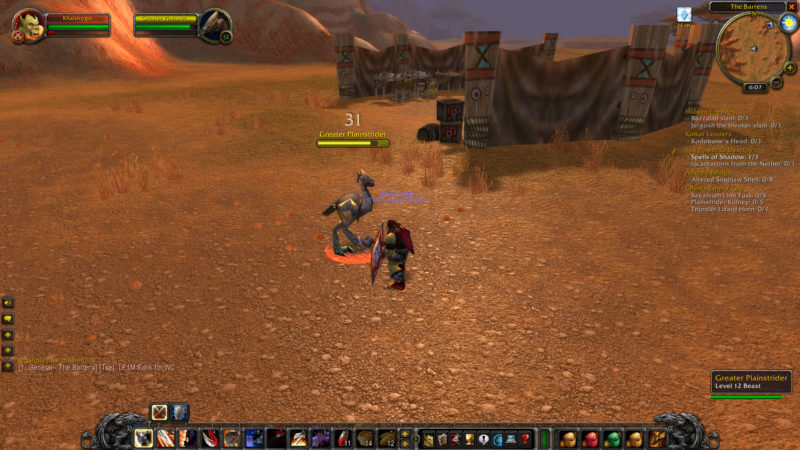 How to find Savannah Lion Tusk
As for the lion tusk, you can get them from any Savannah beast. The easiest would be the Savannah Huntress, followed by the Savannah Prowlers.
Just look for big patches of grass and you should find some lions. One place you can get Savannah Prowlers is shown in the map below, marked by the player location.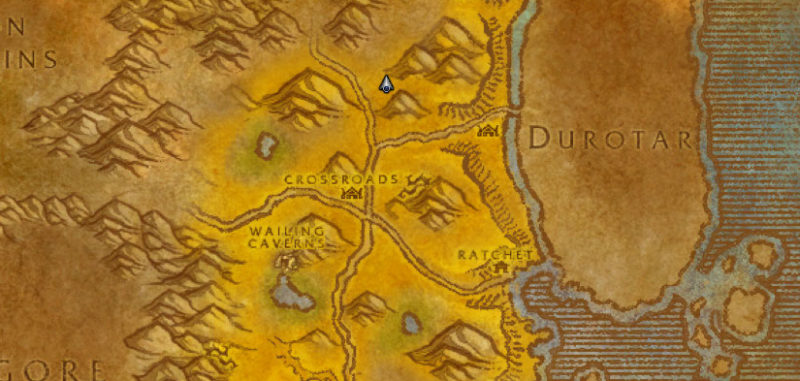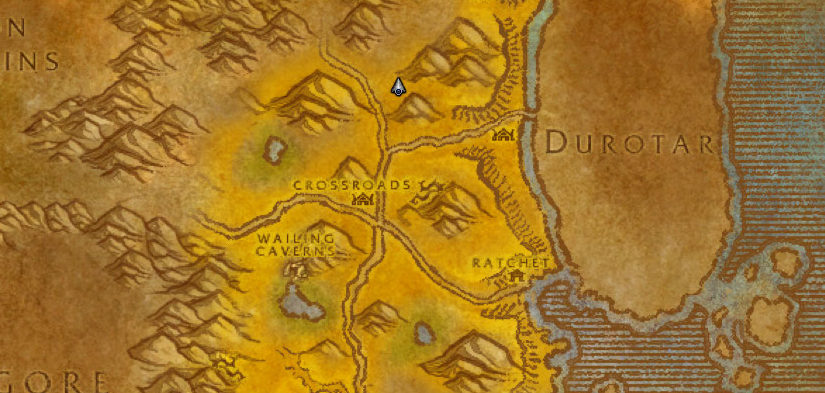 This one is near where you'll find Echeyakee.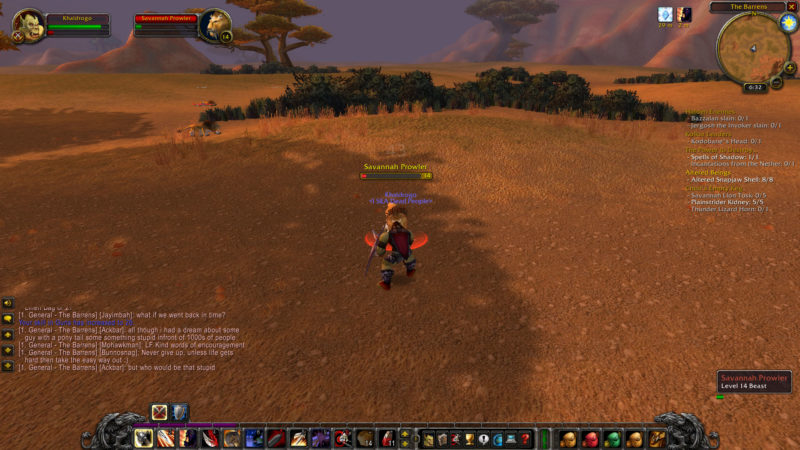 How to find Thunder Lizard Horns
The trickiest one would be the Thunder Lizard Horns. You won't find them in Thunder Ridge (Durotar) even though the mob is exactly called a Thunder Lizard.
You need to look for other species of Thunder Lizards and you can find them in the Barrens. They're mostly near Camp Taurajo.
The location is shown in the map below, marked by the player location. It's south of Crossroads.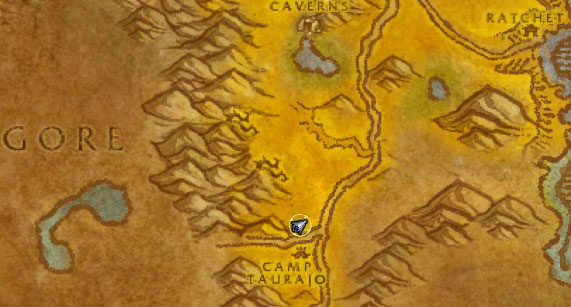 One of the Thunder Lizards is Stormsnout. Kill one of these and you'll get the horn.
They're mainly level 18 and above.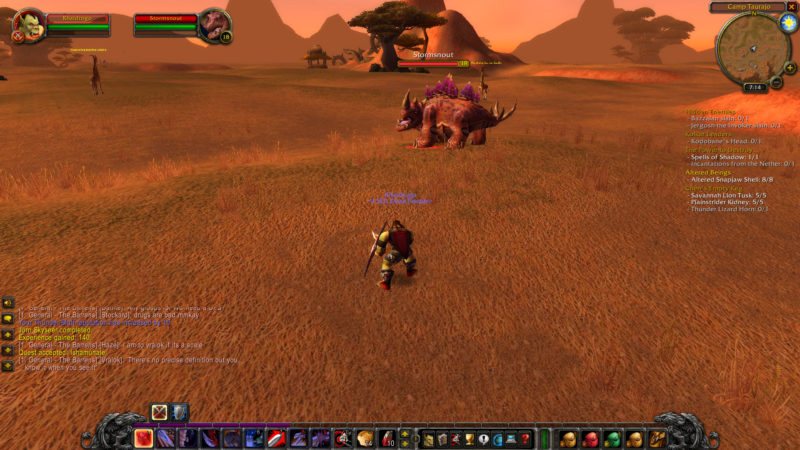 Once you have all 3 types of ingredients, go back to Brewmaster Drohn to claim your reward.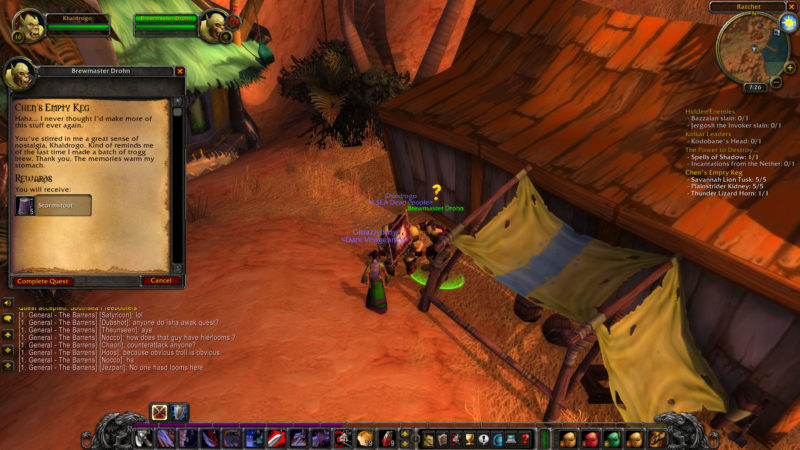 Where to find Lightning Glands, Thunderhawk Saliva Gland and Kodo Liver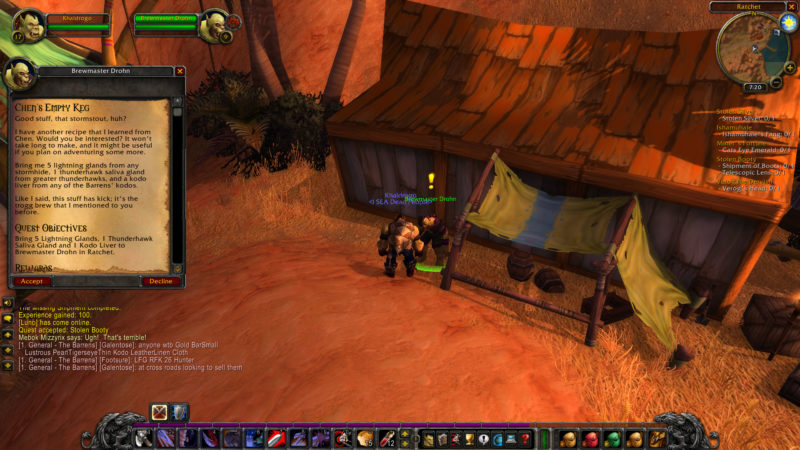 The next quest given by Brewmaster Drohn is to find more ingredients.
You need 5 lightning glands, 1 thunderhawk saliva gland and 1 kodo liver.
You can find lightning glands from Stormhides and the saliva gland from Greater Thunderhawks. They're both located around the Field of Giants.
The exact location is shown in the map below, marked by the player location.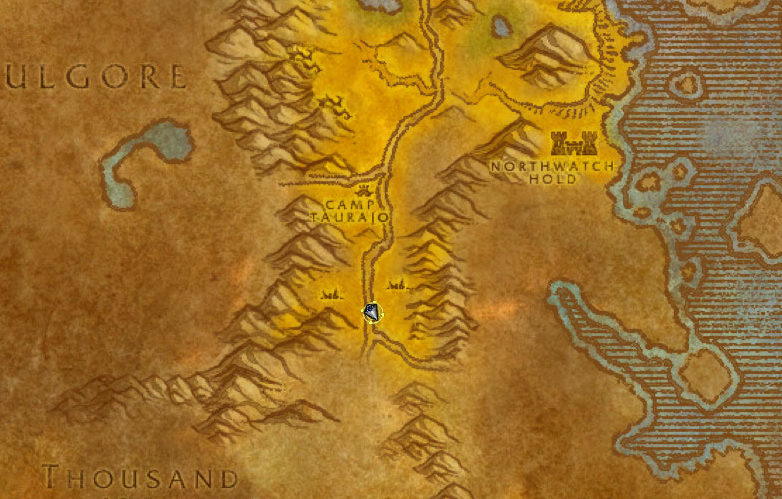 The Stormhides and Greater Thunderhawks are above level 21, so you may want to do it when you're stronger or in a party.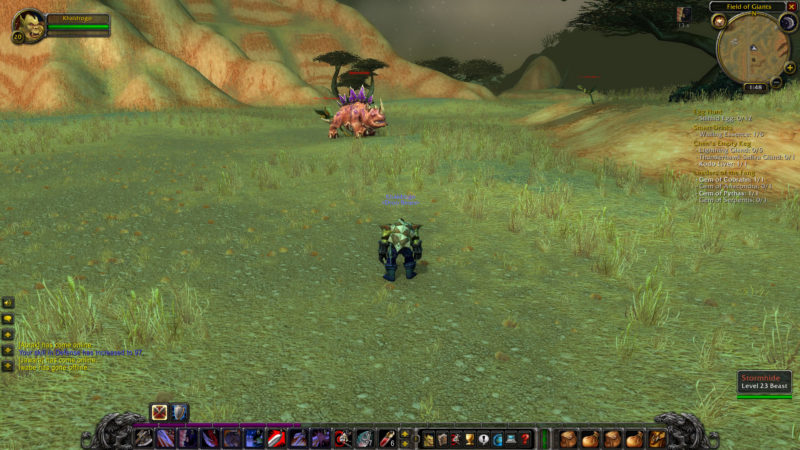 As for Kodo liver, you can get them from the Lost Barrens Kodo or other Kodos. The easiest one would be the Lost Barrens Kodo around level 14, near the Crossroads.
Get back to Brewmaster to claim your reward.
---
Related articles:
Hidden Enemies (Ragefire Chasm): WoW Classic Guide
Altered Beings: WoW Classic Guide And Walkthrough
The Angry Scytheclaws: WoW Classic Guide And Wiki
Raptor Horns: WoW Classic Guide And Walkthrough
The Stagnant Oasis Quest: WoW Classic Guide And Wiki
The Demon Seed (Dreadmist Peak Location): WoW Classic Guide