Centaur Bracers is one of the quests in the Barrens in World of Warcraft (WoW) Classic.
Your task is to collect 15 centaur bracers from the Kolkar (centaur) beasts.
Here's a walkthrough of Centaur Bracers in WoW Classic.
To unlock the quest, talk to Regthar Deathgate, who is located somewhere west of the Crossroads.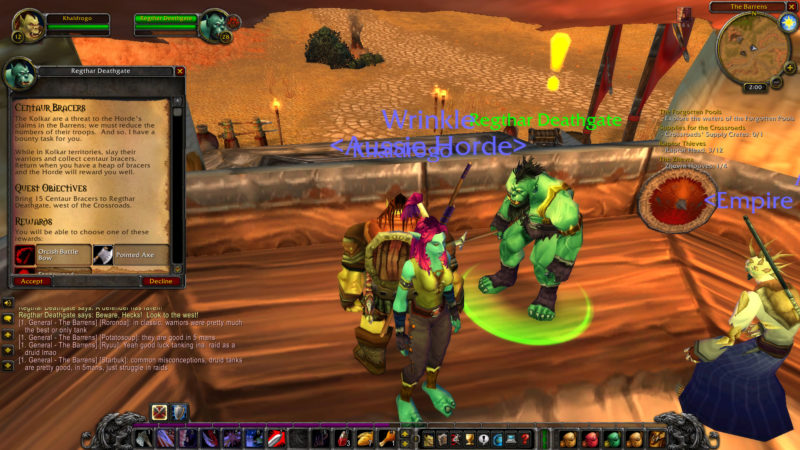 Hunt the Kolkars
If you're strong enough, you can hunt the centaurs just near where Regthar Deathgate stands.
The exact location is shown in the map below, marked by the player location.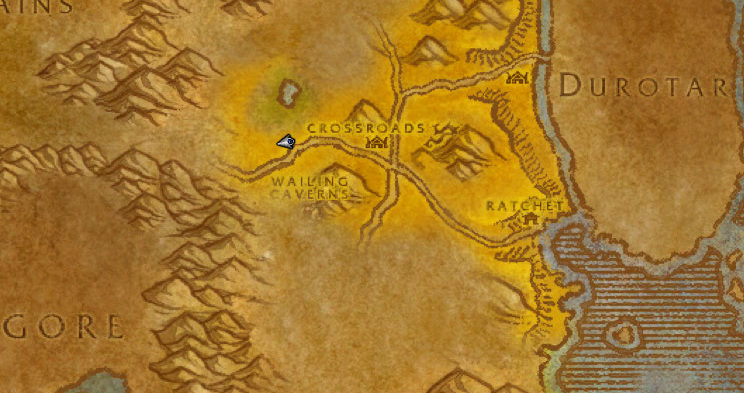 You will find plenty of centaurs and many horde guards fighting in what looks like a battlefield.
It's pretty tough here so if you're too weak at the moment, there's another place to look for centaurs.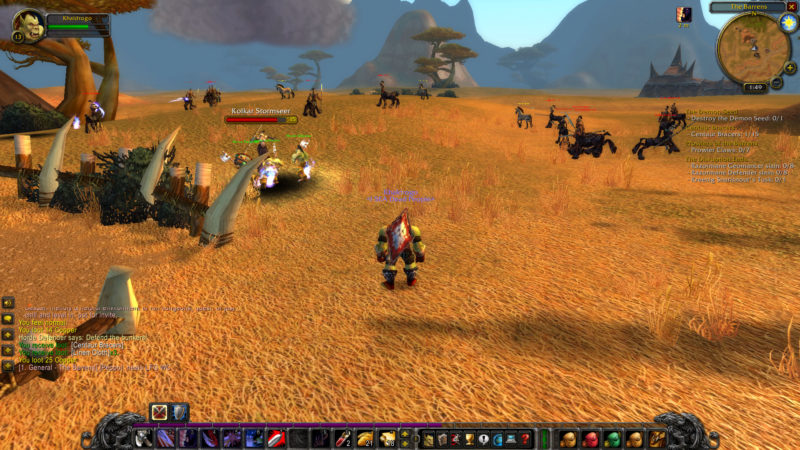 Get to the Forgotten Pools
Another place to find lower level centaurs (Kolkar) is at the Forgotten Pools. They consist of Kolkar Wranglers and Stormers.
There are campsites all over and you will find plenty of them around level 12 – 14.
The exact location is shown in the map below.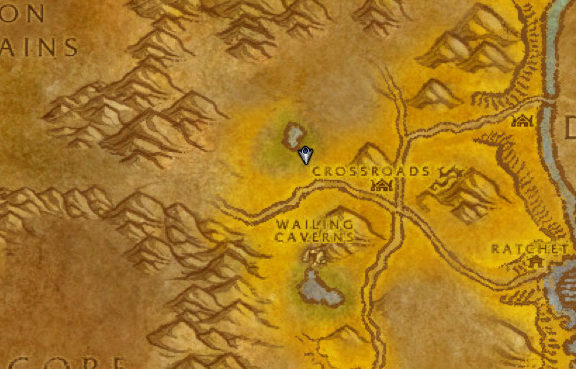 Keep killing them until you get 15 bracers.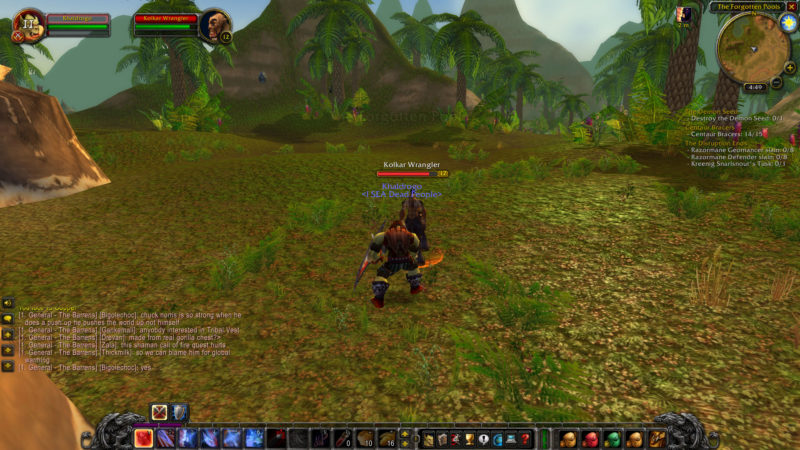 Bring the centaur bracers back to Regthar and claim a weapon as a reward.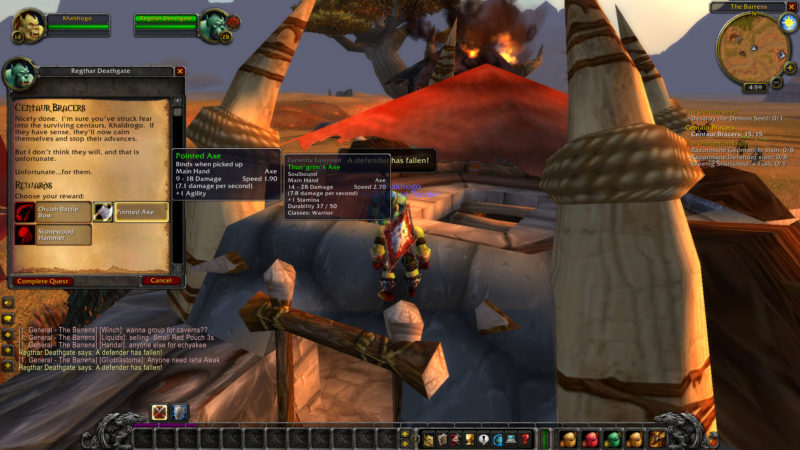 ---
Related articles:
How To Go To The Undercity: WoW Classic Guide And Wiki
The Disruption Ends: WoW Classic Guide And Wiki
Dark Storms (Where Is Fizzle): WoW Classic Guide And Walkthrough
Slaying The Beast: WoW Classic Guide And Walkthrough
Prowlers Of The Barrens: WoW Classic Guide And Wiki
How To Find The Fungal Spores: WoW Classic Guide
The Forgotten Pools: WoW Classic Guide And Walkthrough