Capture the Frag is a side mission you can begin in Eden-6 in Borderlands 3.
Your task is to eliminate the COV forces on Team Tyreen and Team Troy.
Here's a walkthrough of Capture the Frag in Borderlands 3.
This mission is for level 23 and above. You can unlock the mission right after The Guns of Reliance.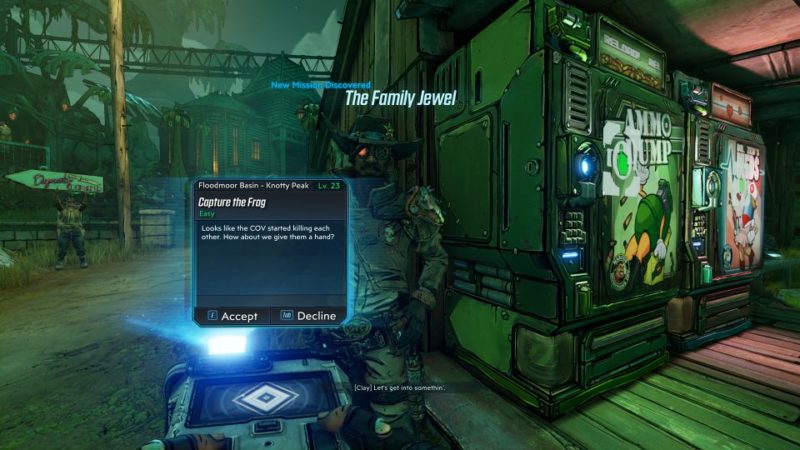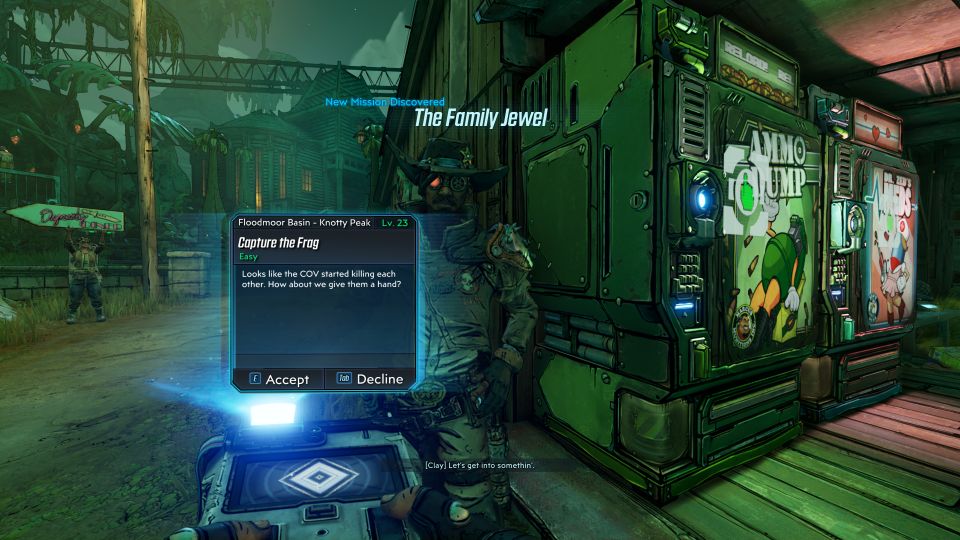 Go to Tyreen's camp
Head to Tyreen's camp as shown in the map below.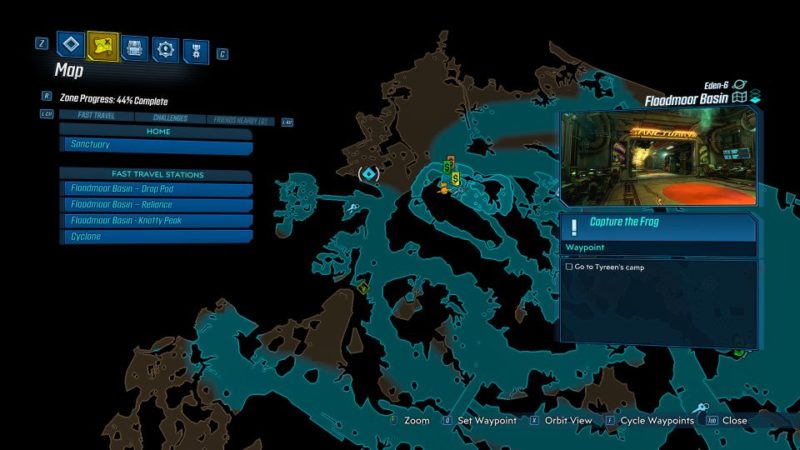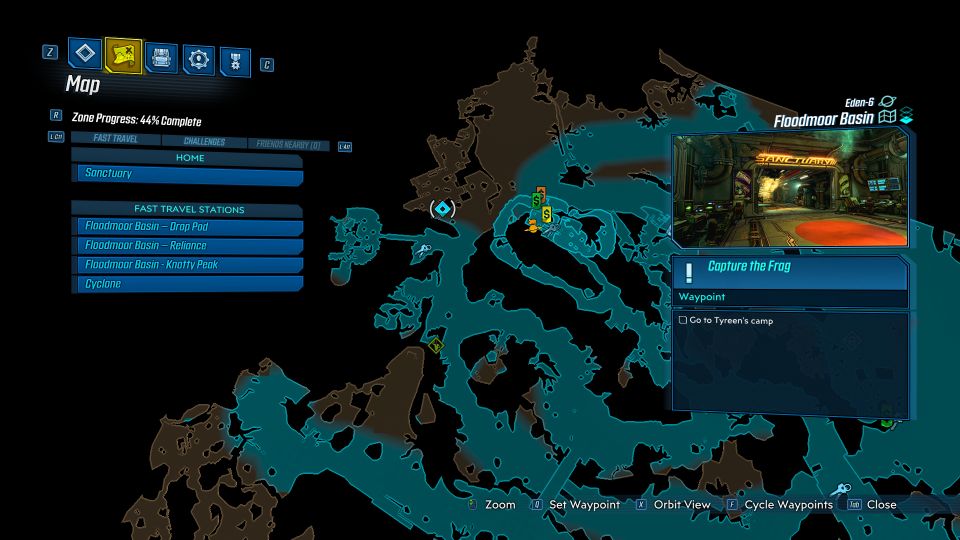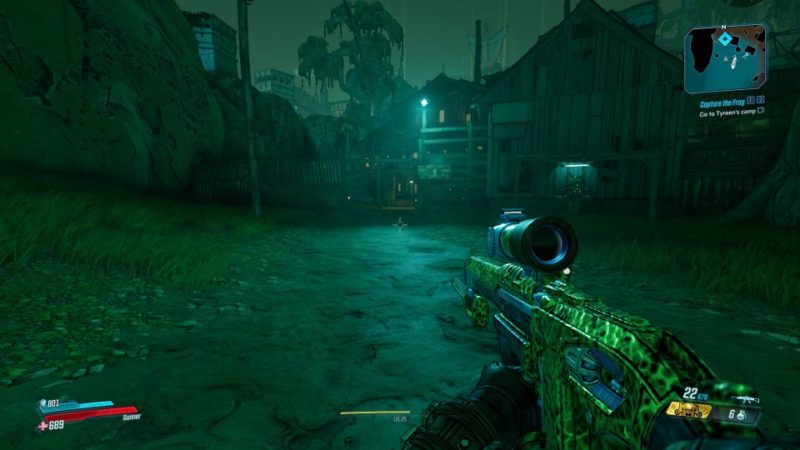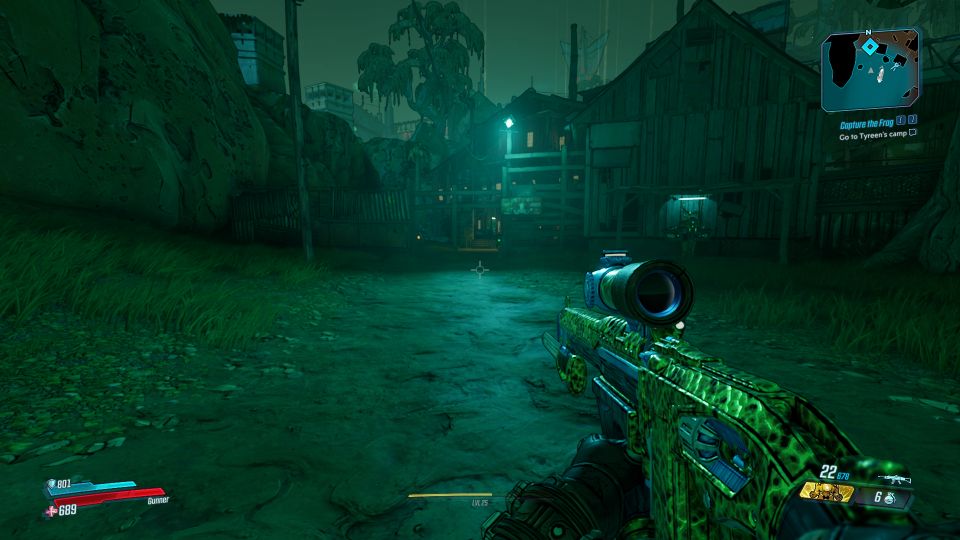 Kill Team Tyreen
Right after you step in, you will be greeted with plenty of COV enemies. Take them all out.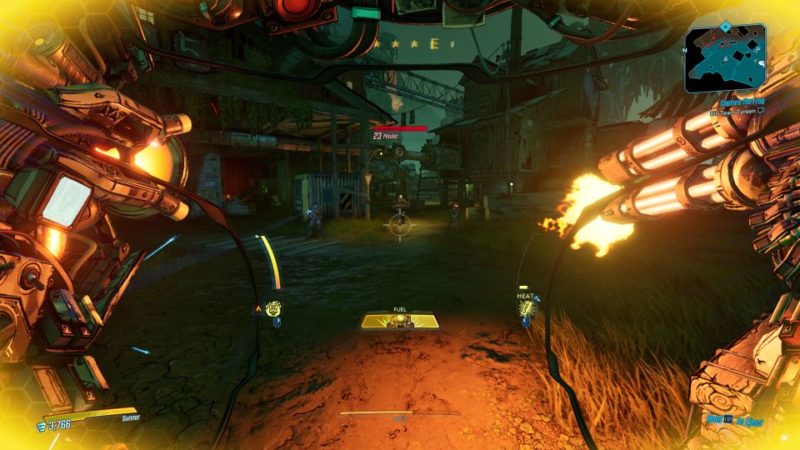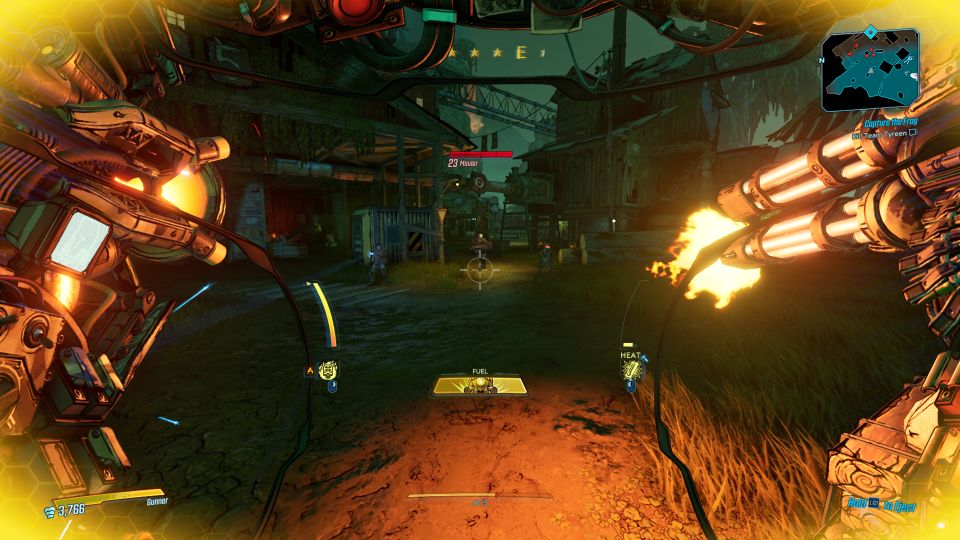 The toughest enemy is probably the God-Queen's Chosen, but is just a regular mob.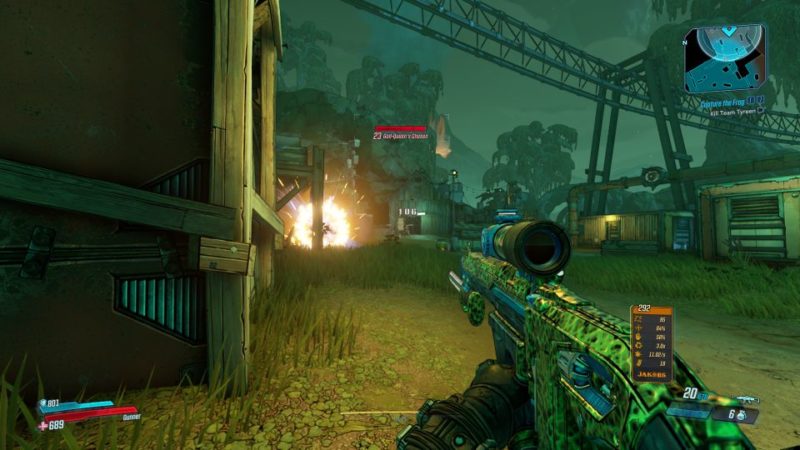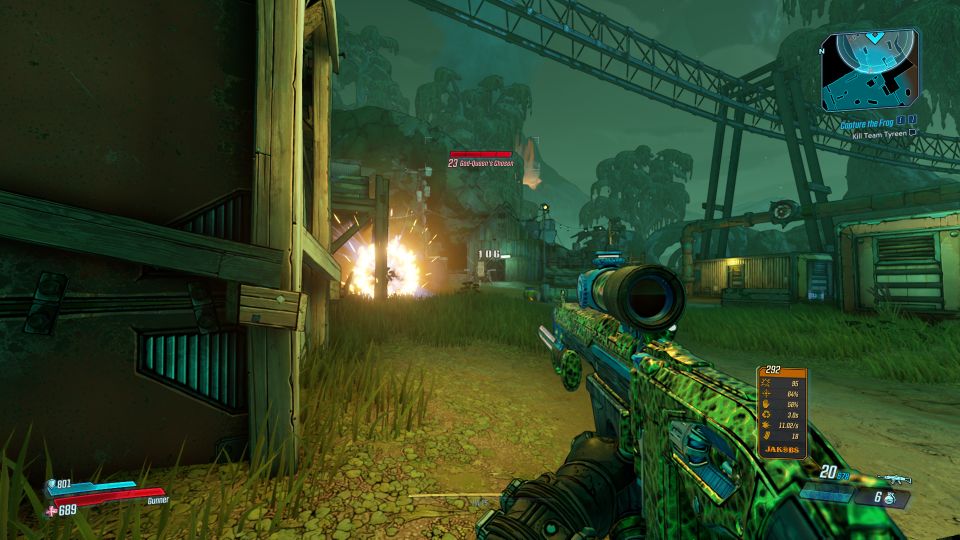 Activate payload
After clearing Team Tyreen, head to the controls as shown in the map.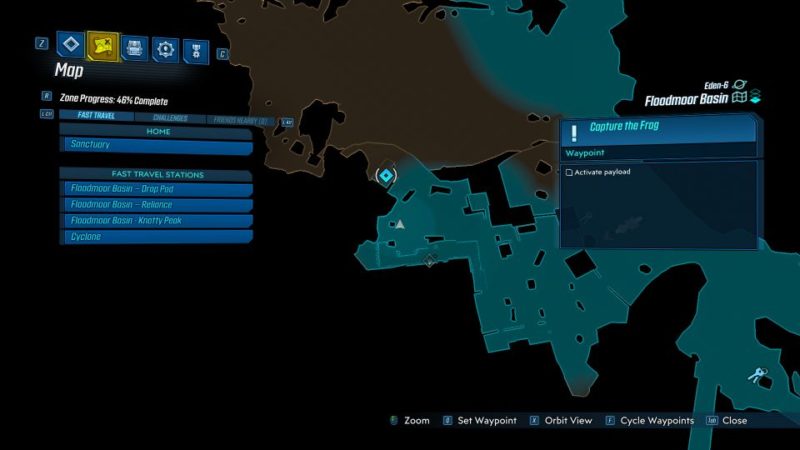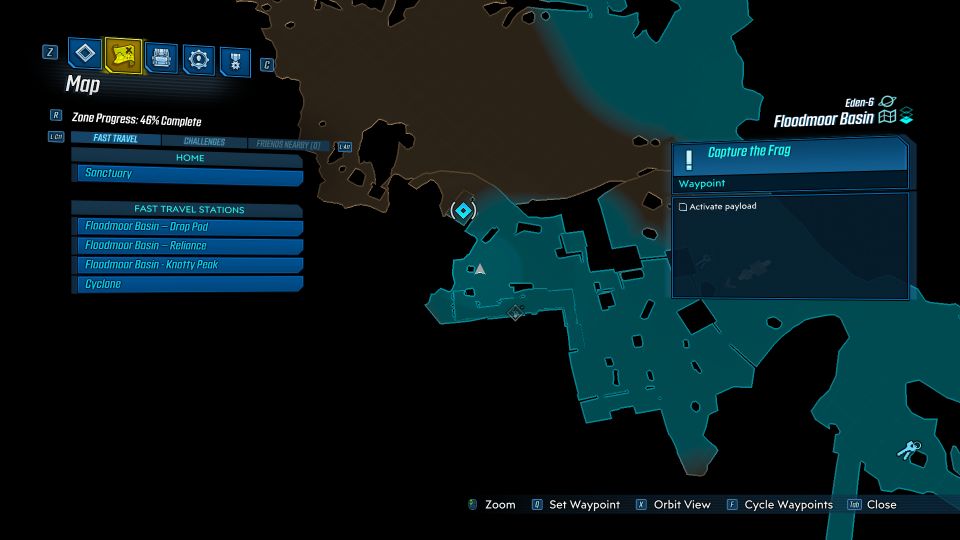 Activate the payload to deliver the bomb to Team Troy's camp.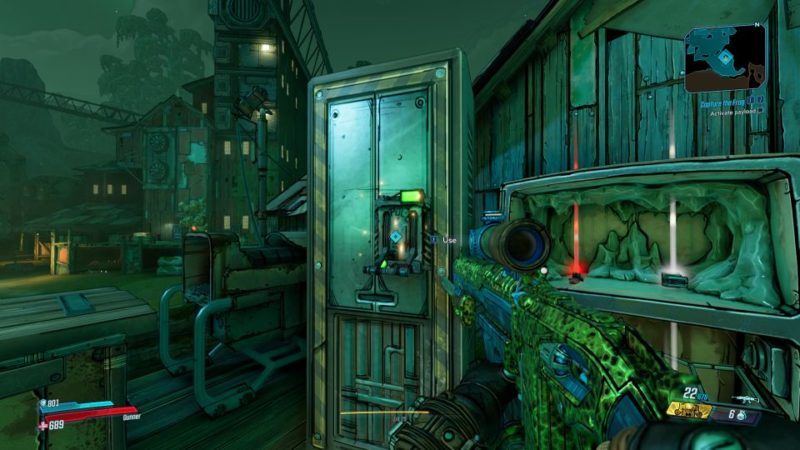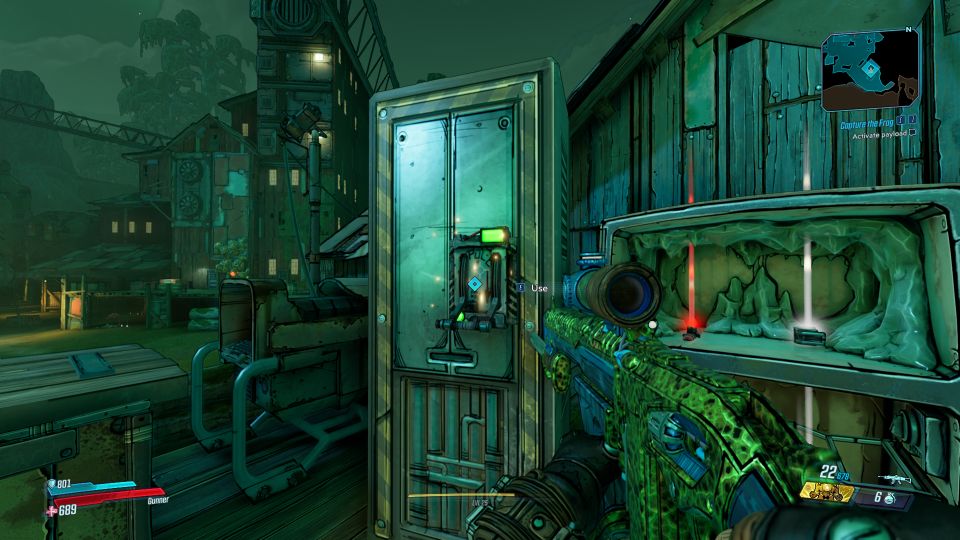 Escort payload
Wait for the payload to arrive. Follow it all the way.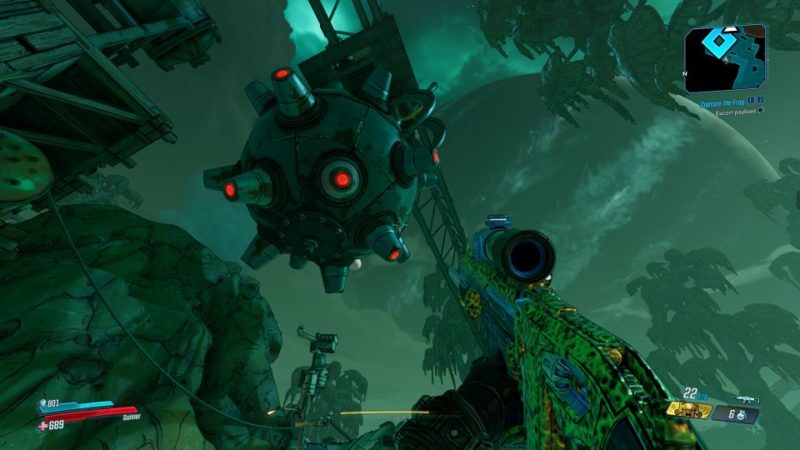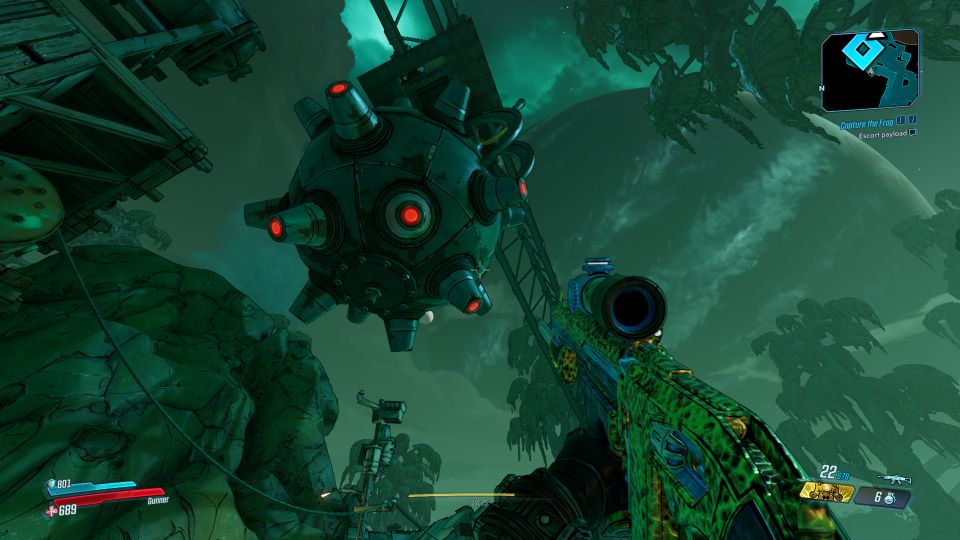 Along the way, the payload will get stuck a couple of times. Shoot at the chain to get it moving again.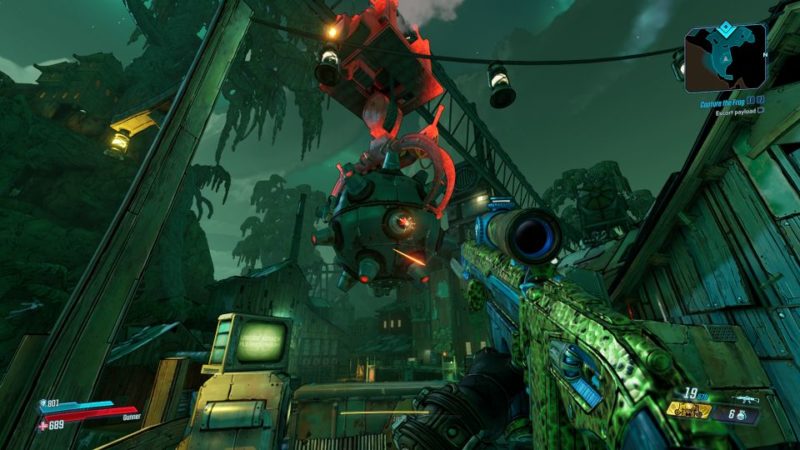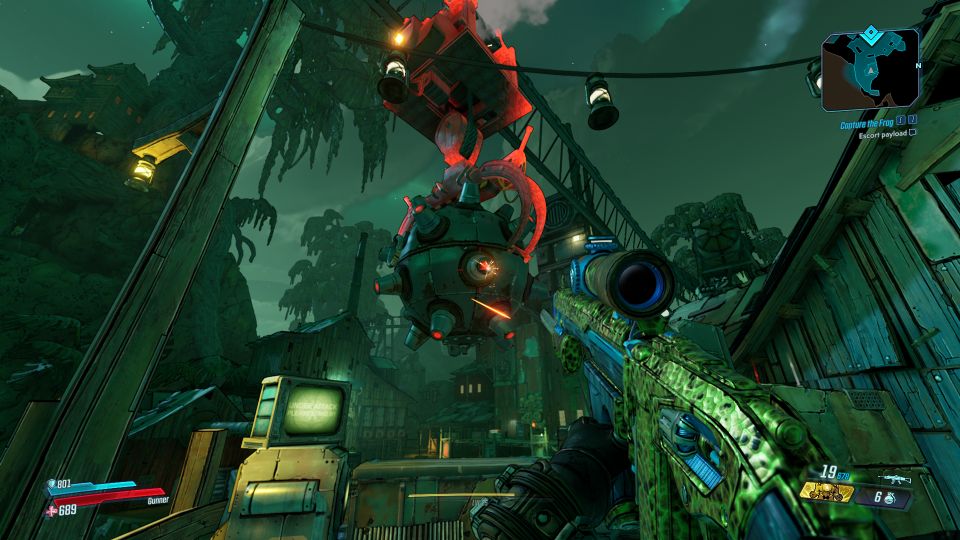 Go to Team Troy's camp
The payload will stop at the camp. Head to the entrance of Team Troy's camp.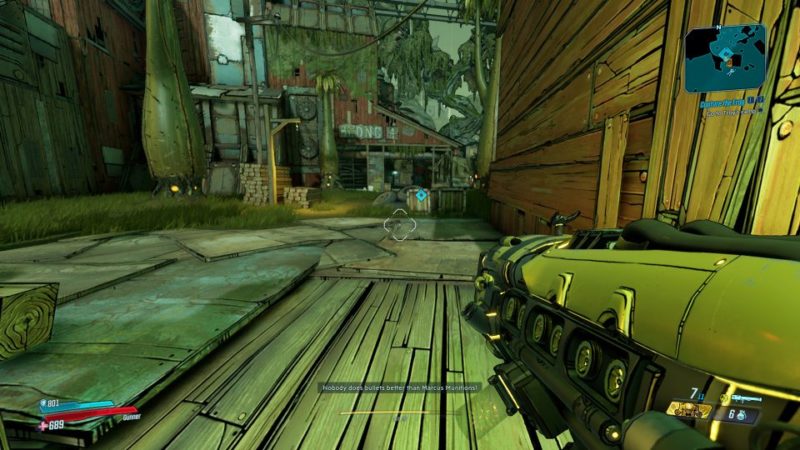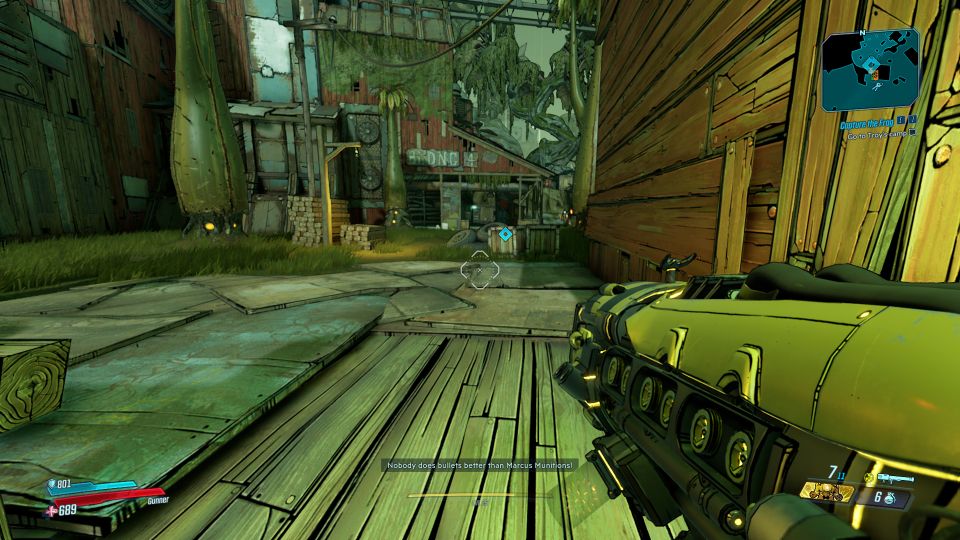 Kill Team Troy
Just like before, kill everyone in Team Troy.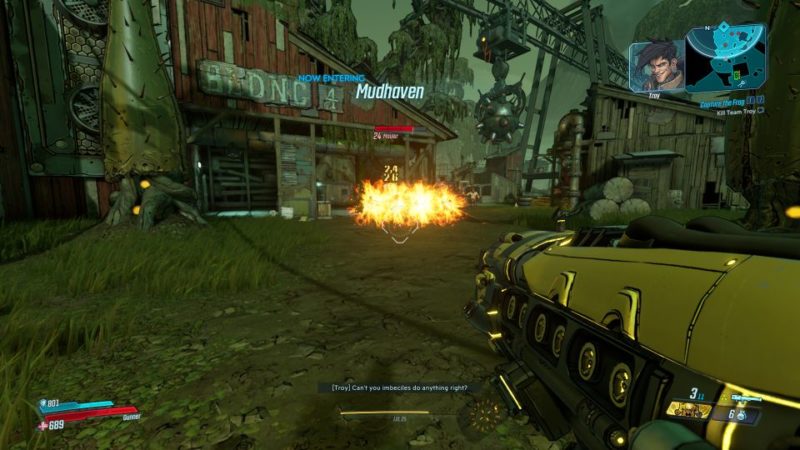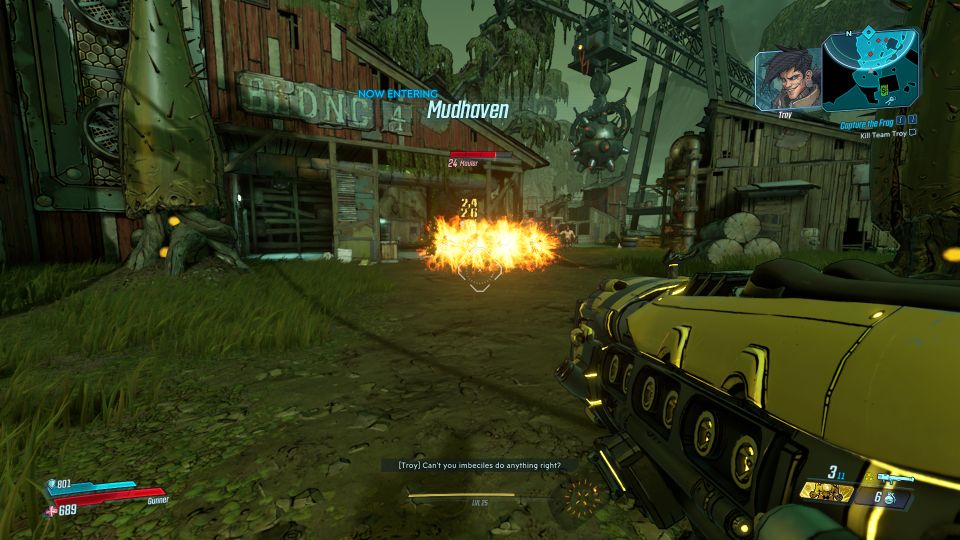 Similarly, there's also a God-King's Chosen mob here.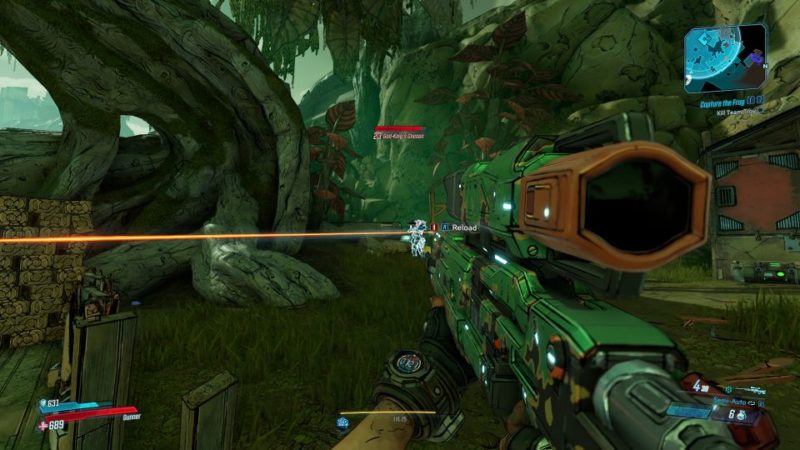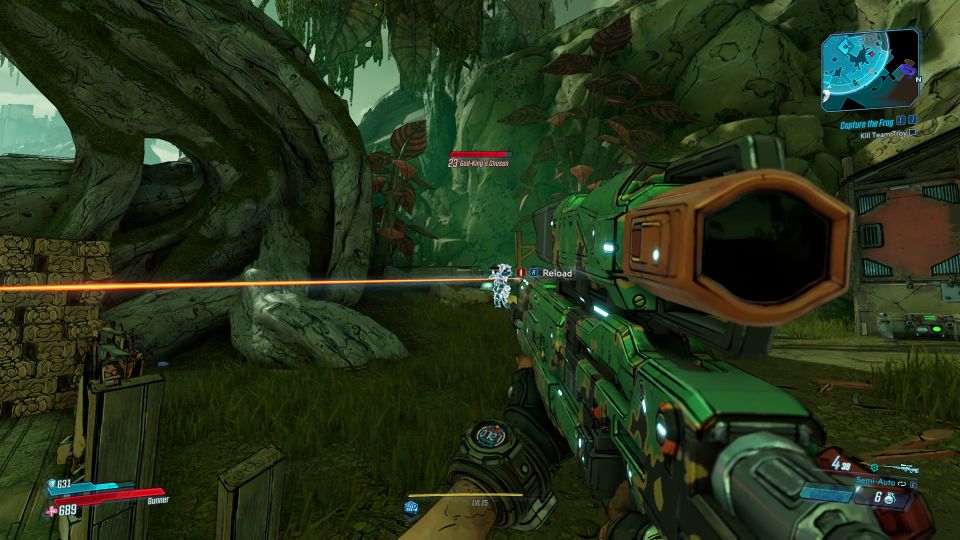 Drop the load
After securing the area, drop the load. The bomb doesn't explode but both teams are already dead.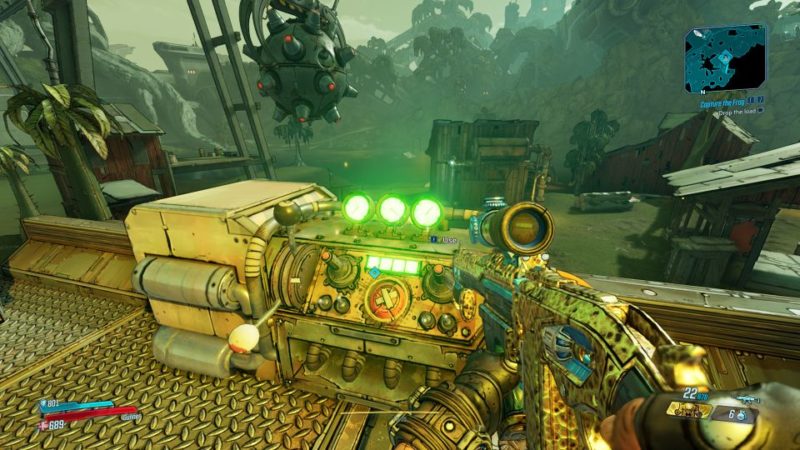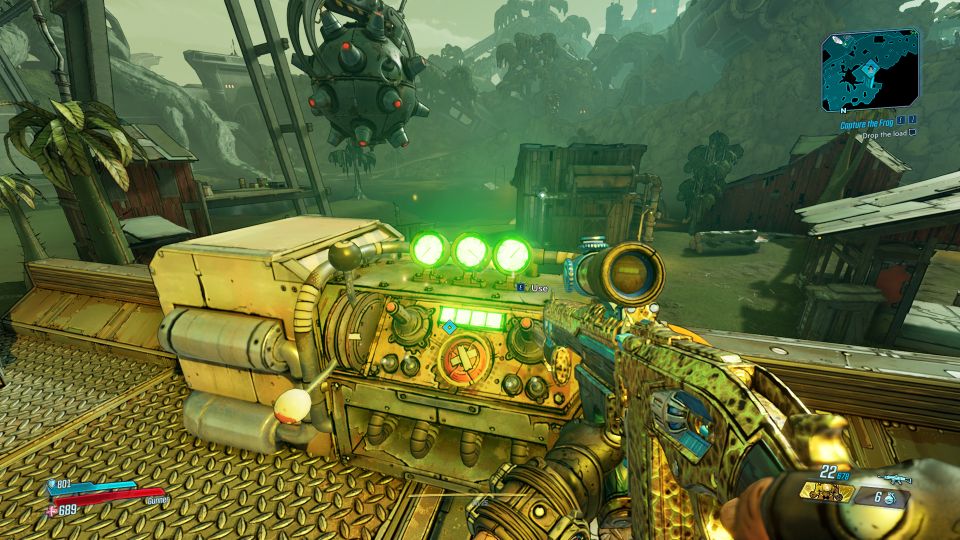 Talk to Clay
Head back to the Reliance to speak with Clay.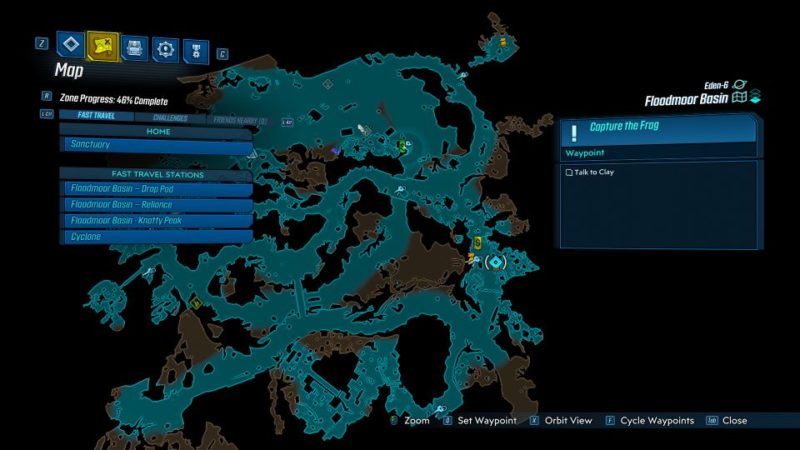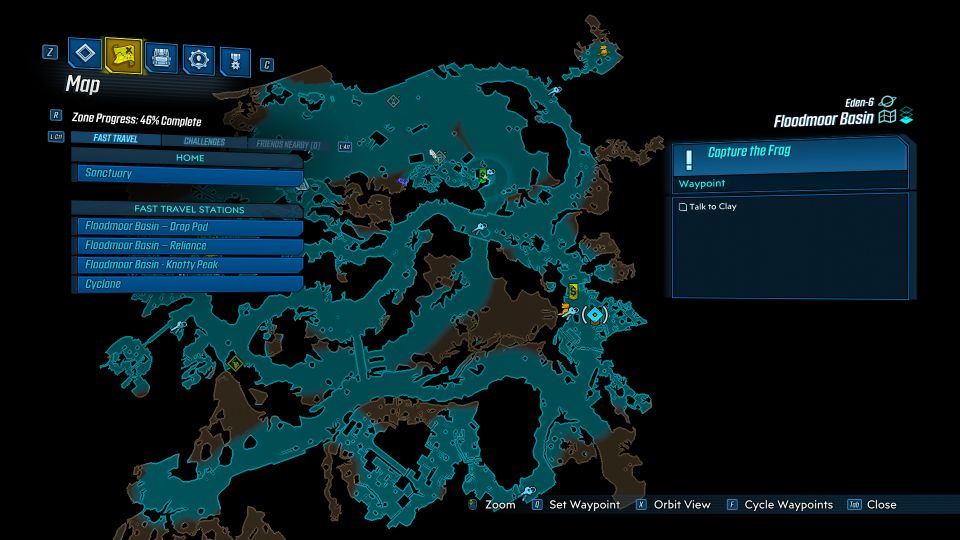 The mission completes here and you will earn some cash.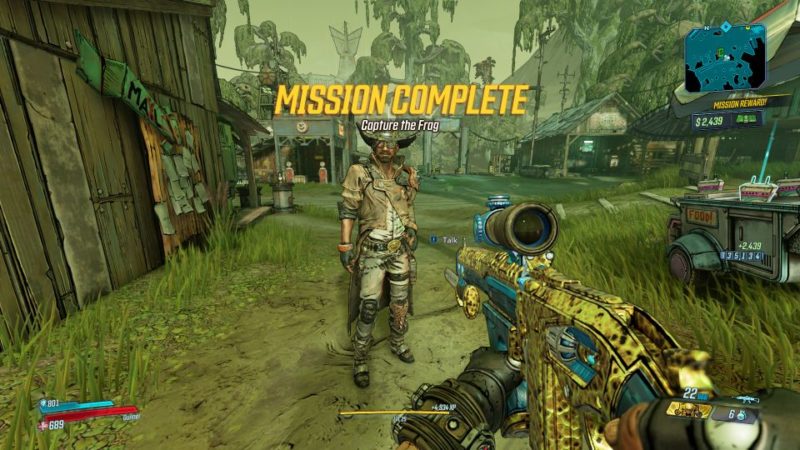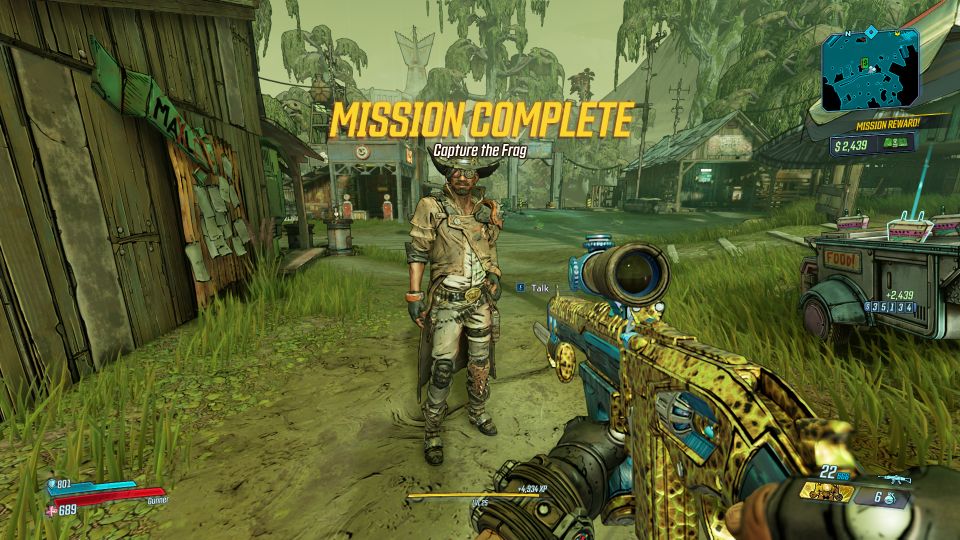 ---
Related articles:
Irregular Customers: Borderlands 3 Walkthrough And Guide
Ratch'd Up: Borderlands 3 Walkthrough And Guide
The Kevin Konundrum: Borderlands 3 Walkthrough
Witch's Brew: Borderlands 3 Walkthrough And Guide
Crimson Radio (Eden-6): Borderlands 3 Walkthrough