One of the earlier quests you need to do as an orc or other race in Durotar is to find the Burning Blade Medallion.
It's located in a cave just north of the Den and it's even hinted on the map.
Here's how you can get the Burning Blade Medallion in WoW Classic.
How to find Burning Blade Coven
The medallion is located inside the Burning Blade Coven. Its exact location is shown in the map below, marked by the character's location.
It's just north of the Den.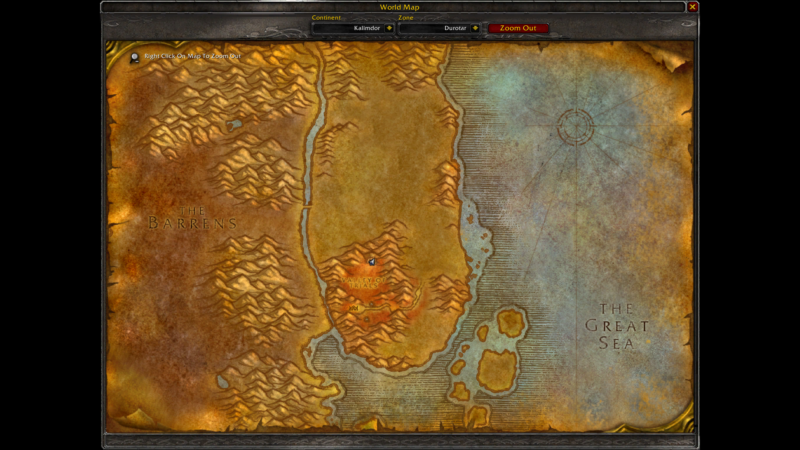 You should see this entrance here (image below).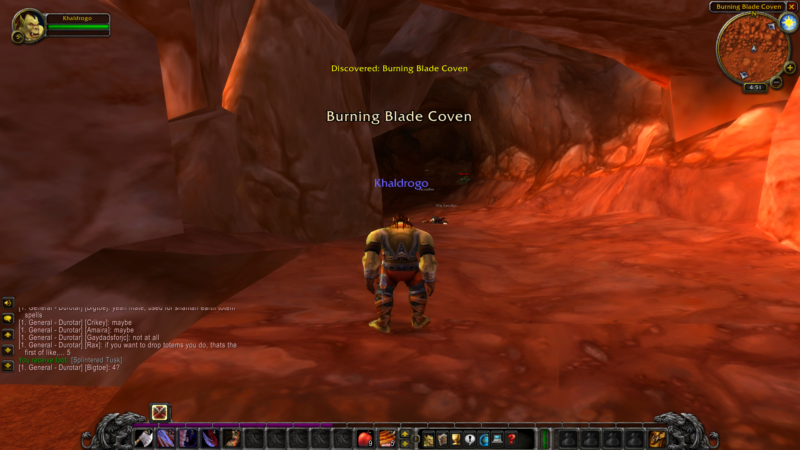 Kill the Yarrog Baneshadow
To loot the medallion, you need to kill a beast named Yarrog Baneshadow.
He spawns once in a minute or two, and you probably won't miss it because there'll be plenty of players waiting around.
Join a party for you to get the Burning Blade Medallion quicker, as it's hard to get the kill as a solo player.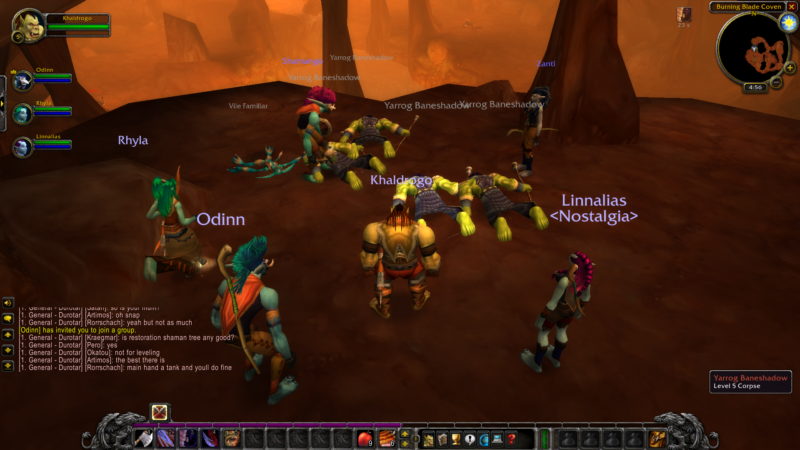 Once you have a party, just wait for it to spawn and kill it.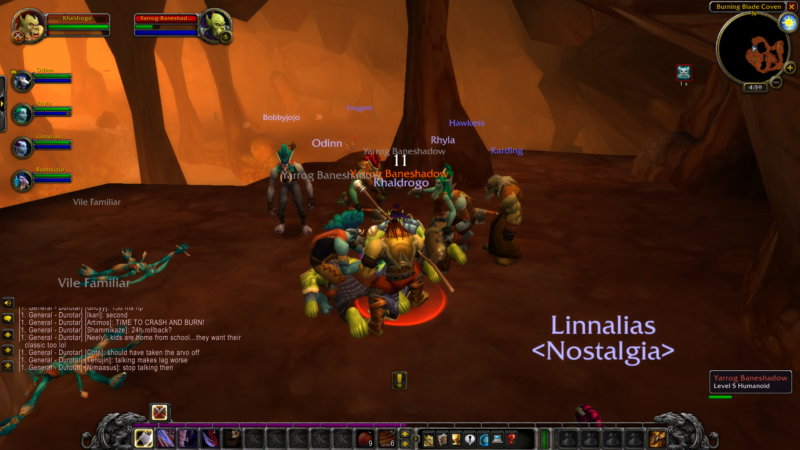 If you're on auto loot and may not see the loot, you'll be notified that you have received the item (image below).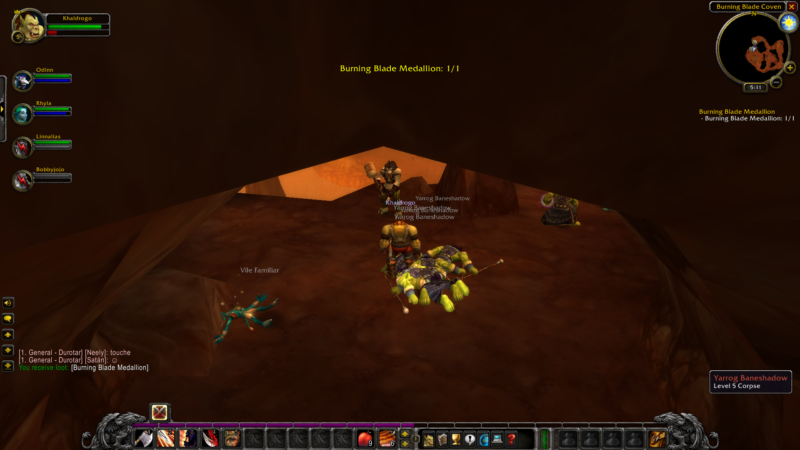 Bring the medallion back to Zureetha Fargaze in front of the Den and pick your reward.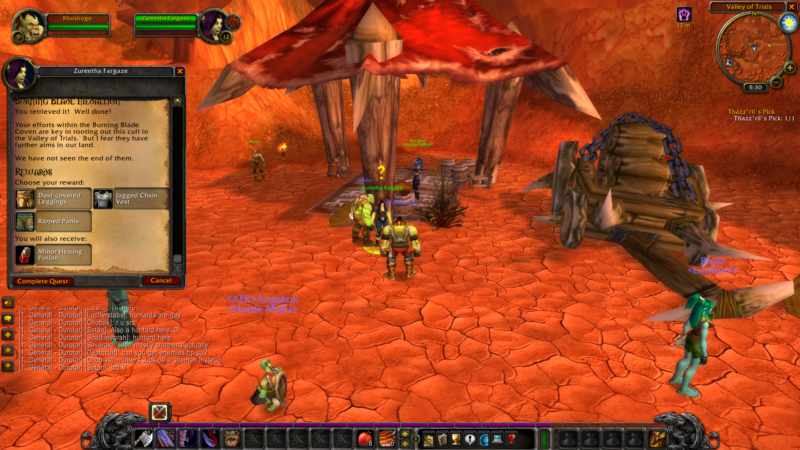 And that's how you get the medallion in Classic WoW.
---
Related articles:
Minshina's Skull: WoW Classic Guide And Walkthrough
Vanquish The Betrayers: WoW Classic Guide And Walkthrough
Thwarting Kolkar Aggression (Attack Plans): WoW Classic Guide
How To Find Thazz'ril's Pick: WoW Classic Wiki & Guide
How To Find Sarkoth: WoW Classic Wiki And Guide
Best Tank Classes In Classic WoW To Play
Easiest Classes To Level In WoW Classic