Burger & Lobster opened not too long ago at Sky Avenue @ Genting Highlands, Malaysia. It is one of the few restaurants that really caught my attention.
They are actually a branch of the already popular Burger and Lobster in London, UK.
On first impression, it literally lives up to its name as they serve only burgers & lobsters.
Their food menu is only a page long so it's really easy to choose what you would like to order.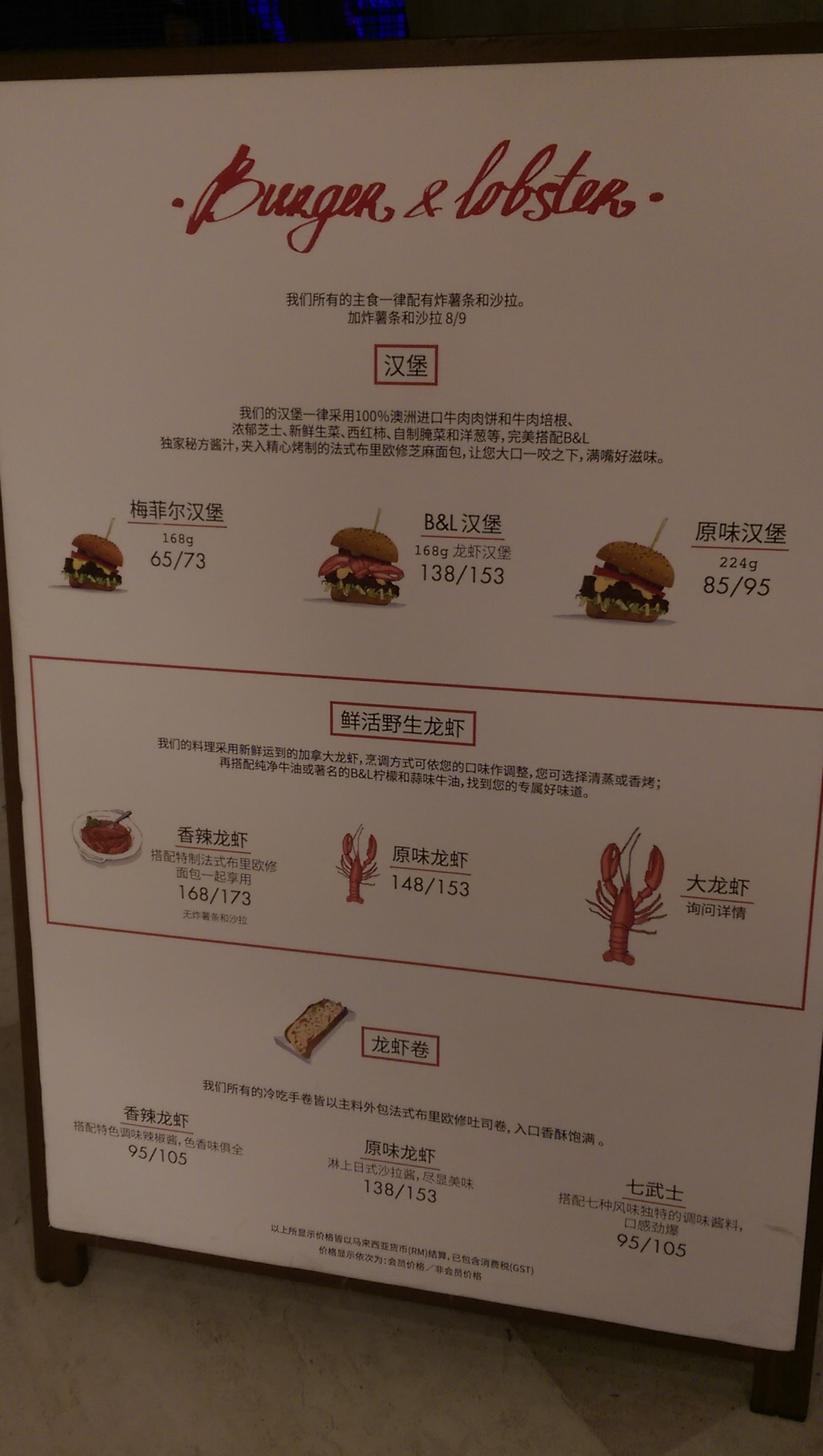 It's definitely not cheap as the lobsters are probably air-flown. The menu is simple so you won't really go wrong with it.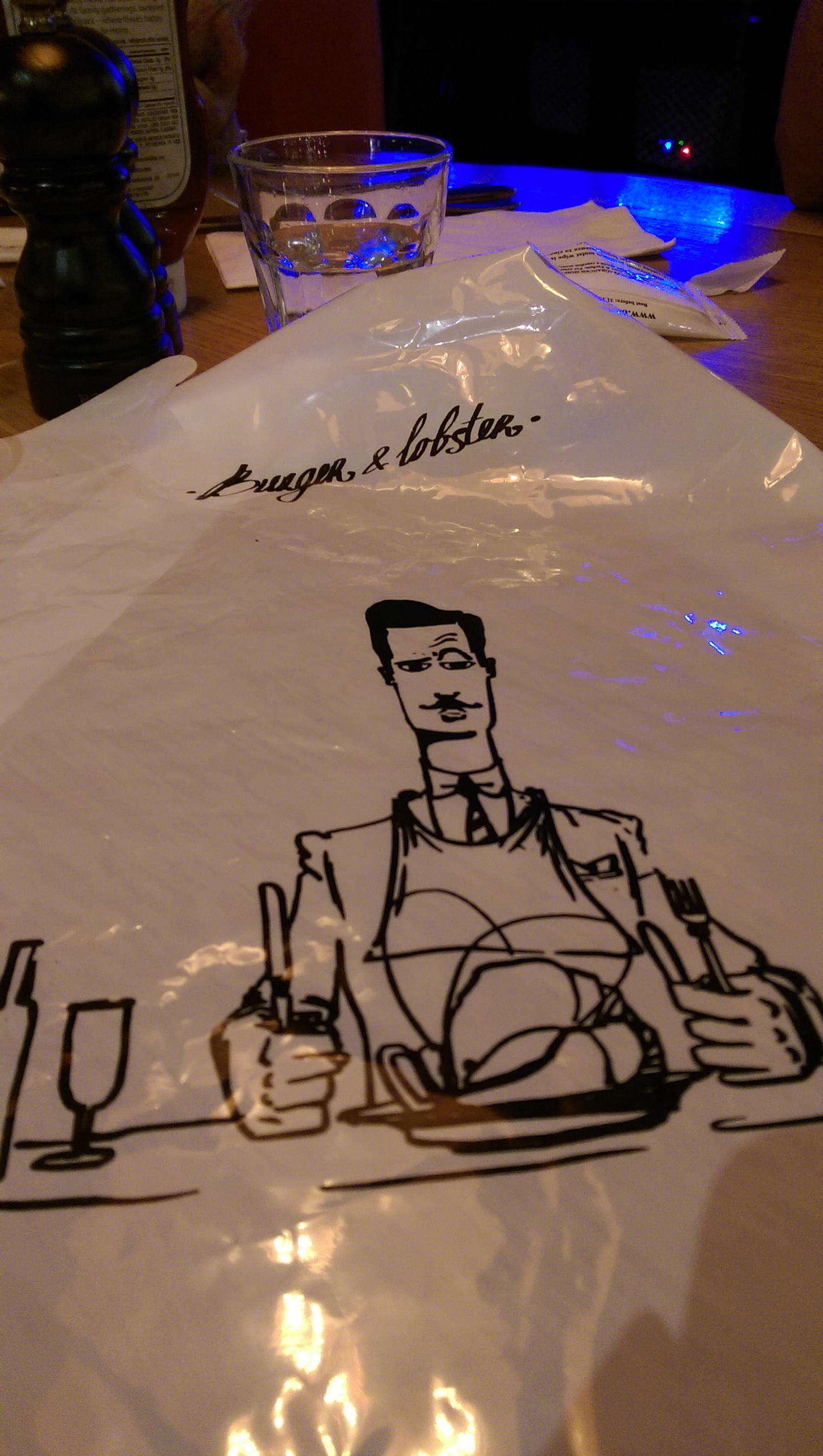 Their custom-made bib to protect you from the mess when you're having your lobster.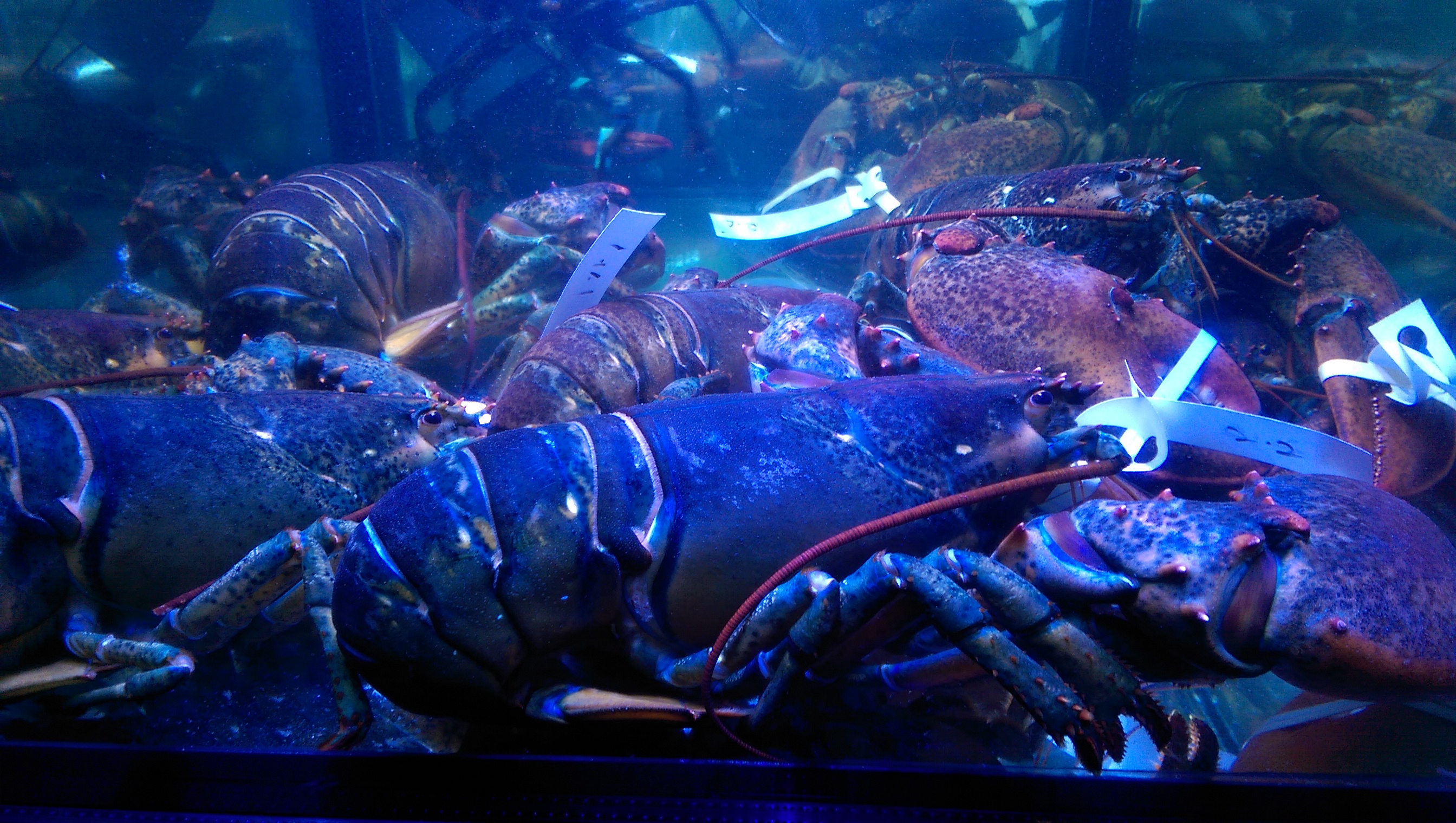 Their lobsters are hugeeee. Those are more expensive. If you order the single portion lobster dish, it's much smaller.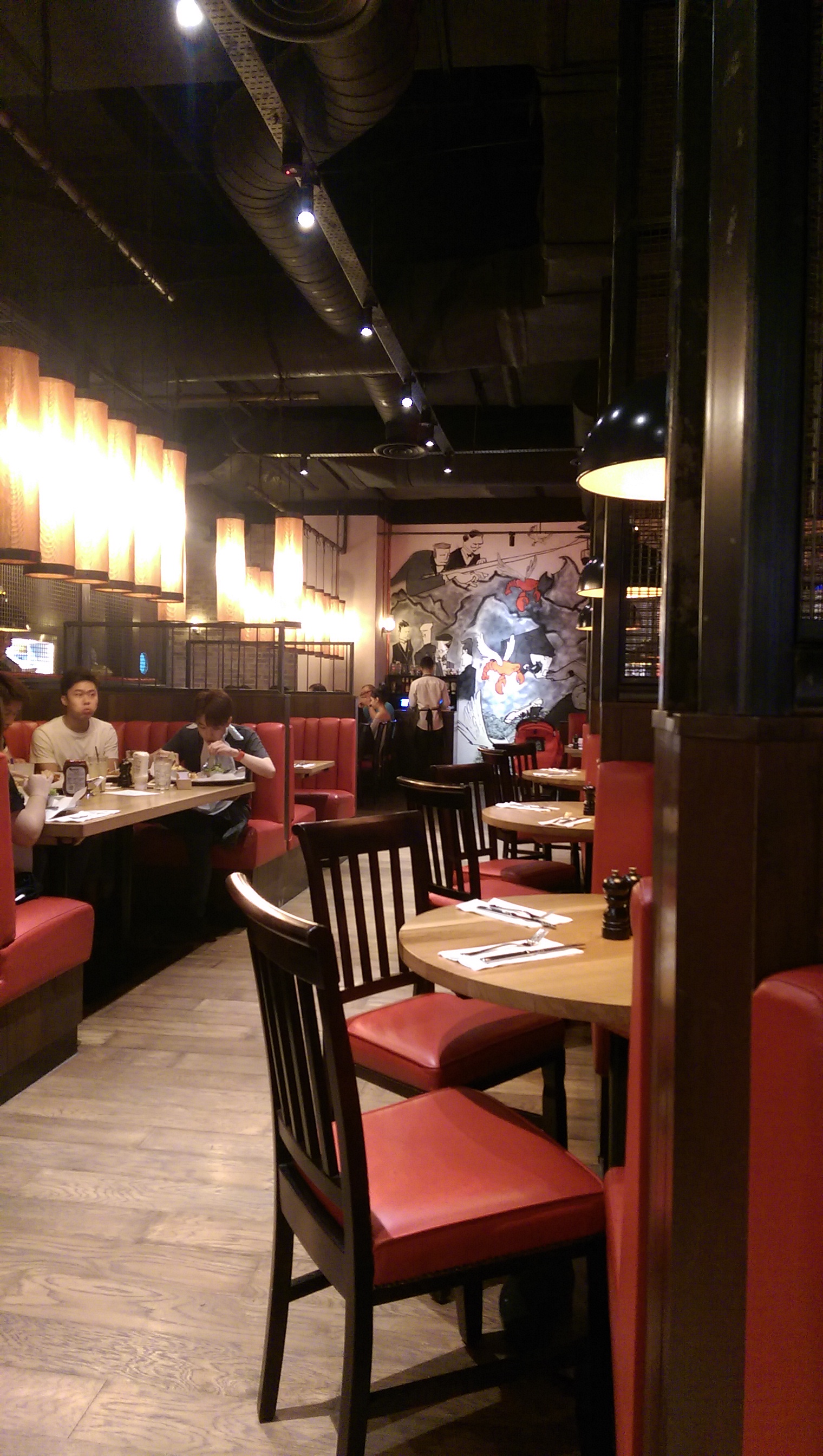 The overall ambience is quite good. The tables are a little small though.
If you're a Genting Rewards' member, you can get it slightly cheaper as you can see from the prices in the menu above.
We ordered the chilli lobster (one portion) and also the beef burger together with some lobster meat.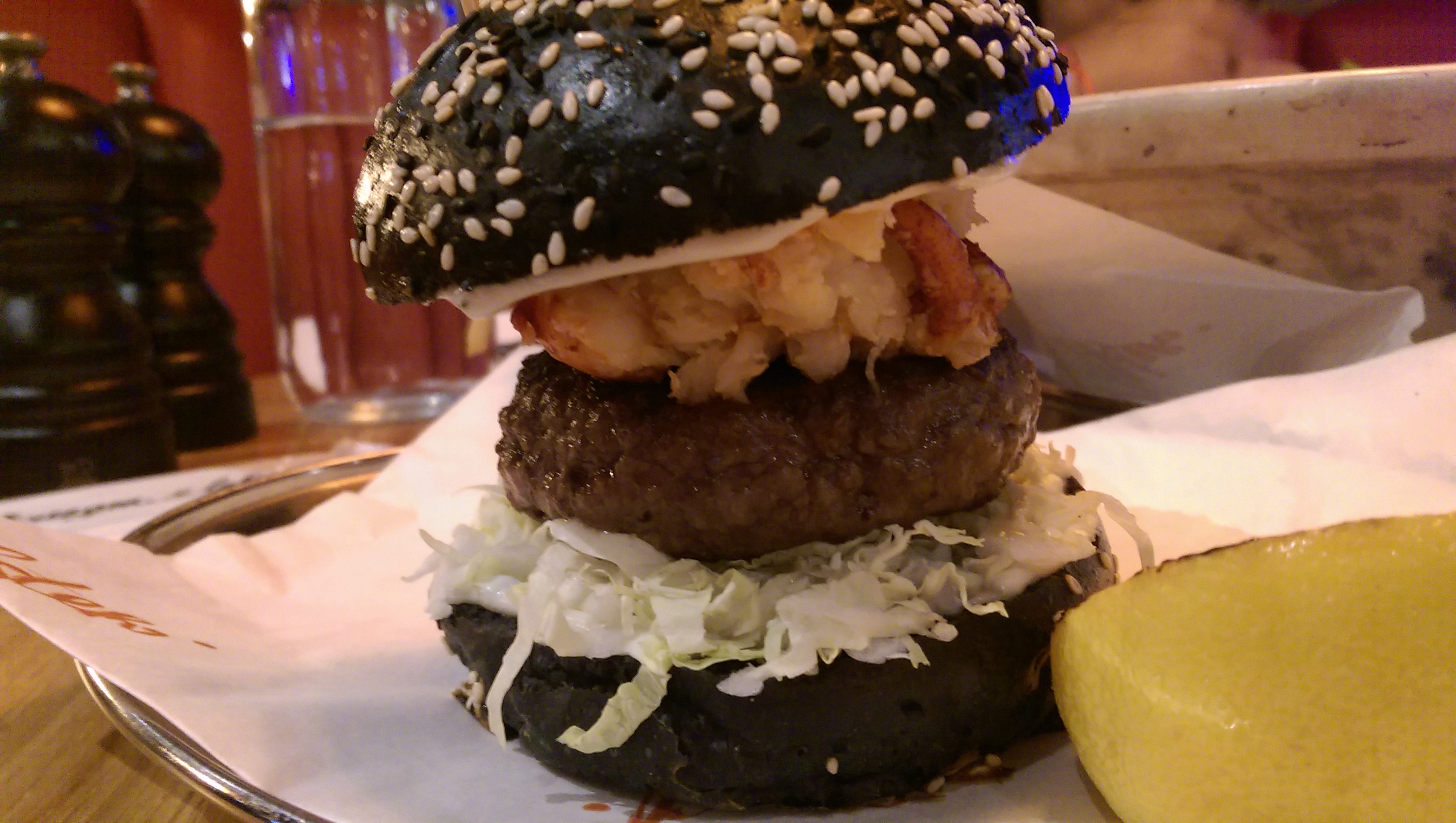 This is their beef burger topped with some lobster meat. The beef tastes good, but not exceptional.
The lobster was good. The bun actually stood out though, as it tasted genuine, unlike charcoal burgers from some other joints.
It came with fries and salad as well.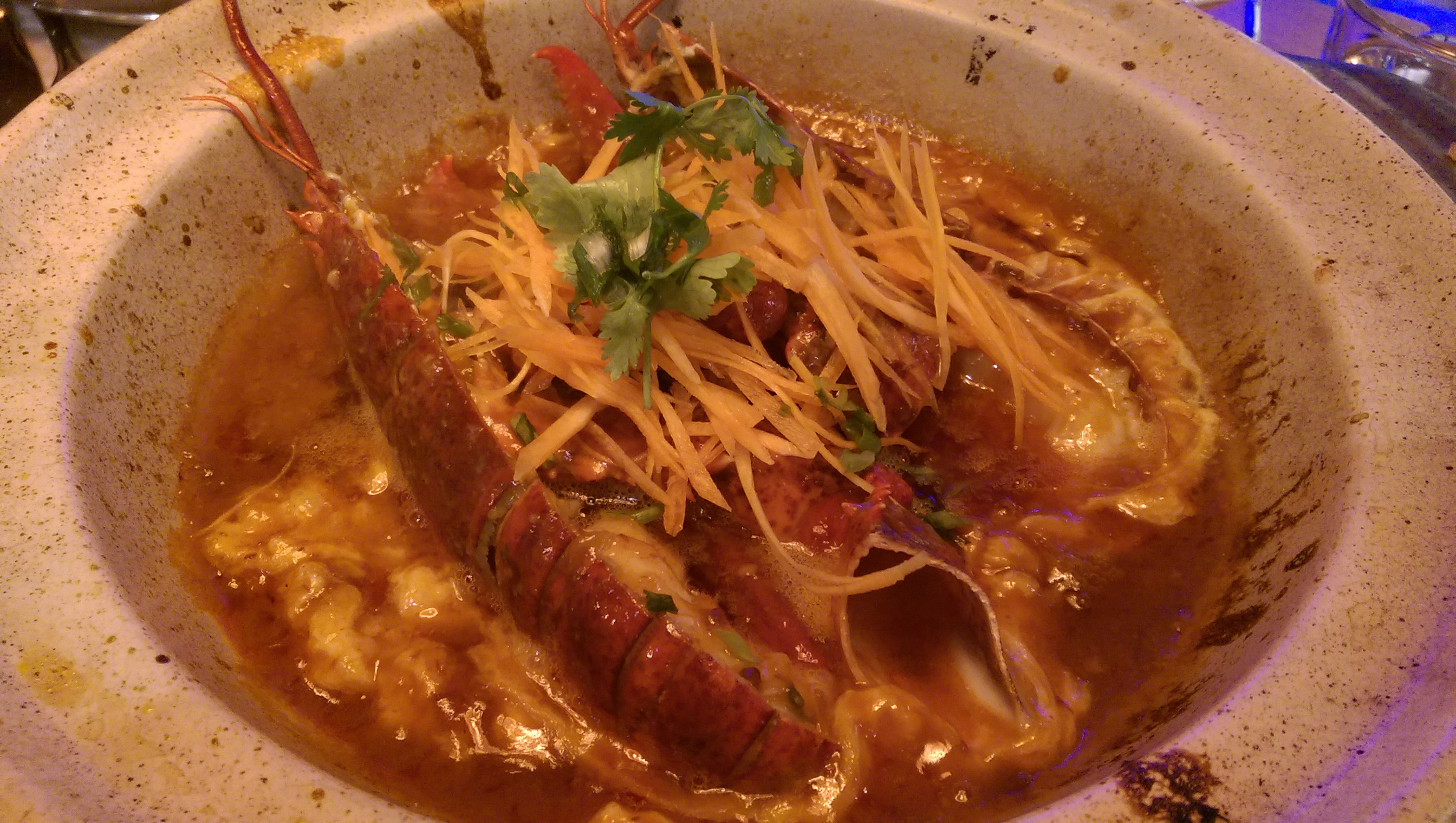 This chilli lobster dish is one of Burger & Lobster's most ordered dishes.
The sauce was quite incredible and tastes sort of similar with Singapore's chilli crabs. It came with a few toasted bread, which was amazing with the sauce.
You can pretty much dip almost anything with the sauce and it will still taste great.
Overall, the food at Burger & Lobster Sky Avenue is definitely good but it also comes with a steep price.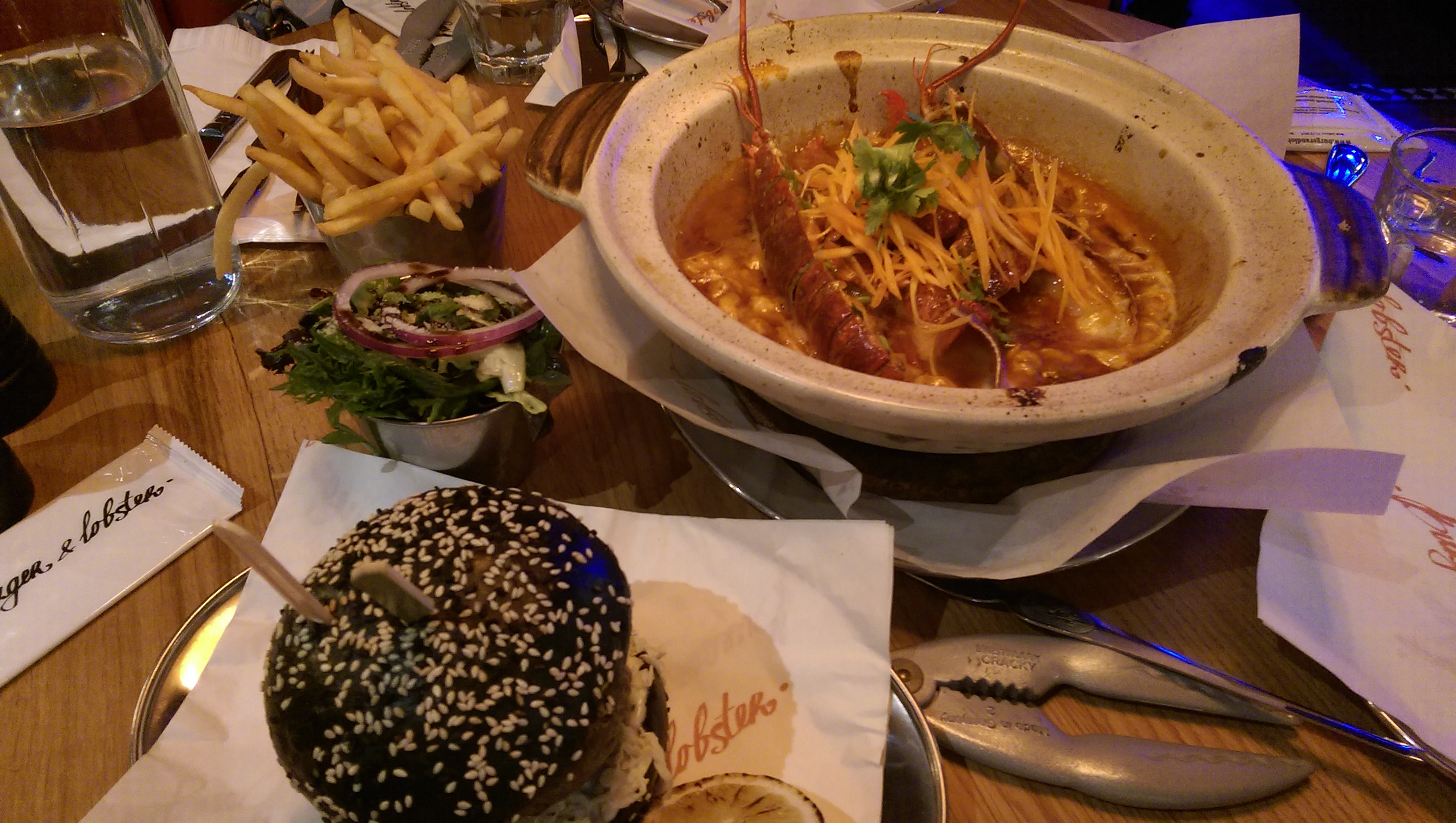 If you haven't tried it yet, you should, at least once.
Ratings:
Taste: 8.5/10
Service: 8/10
Ambience: 8/10
Facebook Page: Burger and Lobster
Location: Level 1, Sky Avenue, Resorts World Genting, 69000 Pahang
Opening Hours: 11 am – 12 pm
---
Related articles:
Klebang Coconut Shake – Best Coconut Shake In Melaka
My Trip To Tsukiji Market (Tokyo, Japan)
Heesan Kopi – Awesome Cafe In Melaka