Burden of Leadership is a main quest under the Judgment of Atlantis DLC in Assassin's Creed Odyssey.
Your task is to meet up with Atlas at the Doma and help him do some stuff.
Here's a walkthrough of Burden of Leadership in AC Odyssey.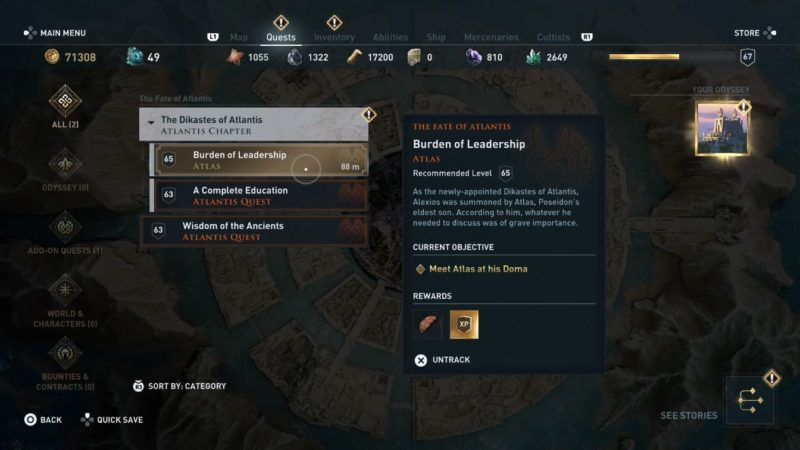 This quest is recommended for level 65 but it differs according to your level.
Meet Atlas at his Doma
The quest begins right after you've entered Atlantis and Atlas will give you some things to do.
Meet up with him at the Doma, at the exact location shown in the map below.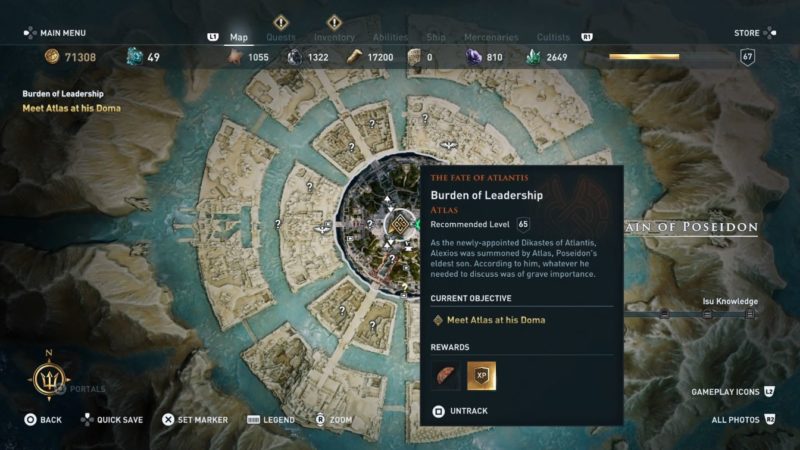 To find the Doma of Atlas, head downwards from where Poseidon is. You will then see some guards.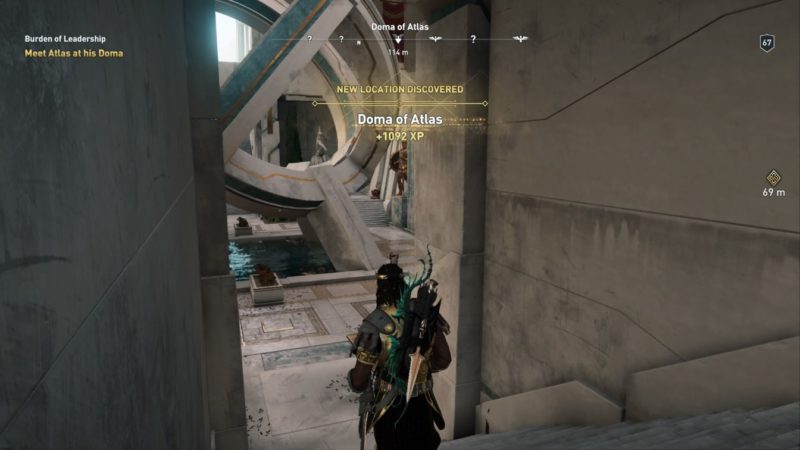 Keep going until you see Atlas in a very wide open area.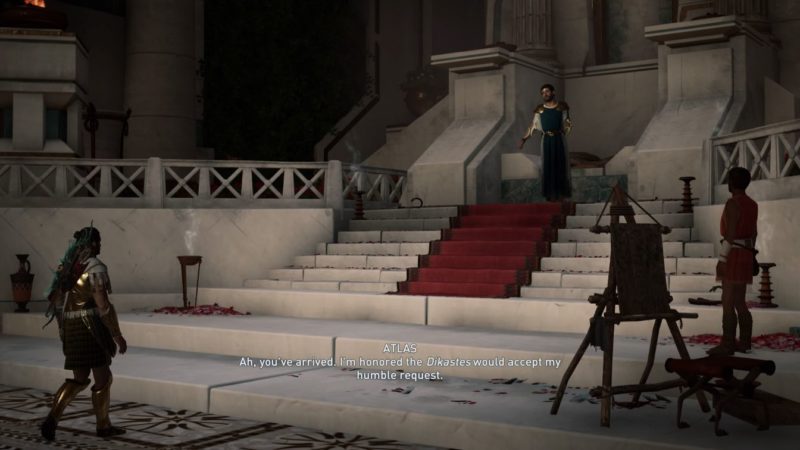 After the conversation, you will unlock three support quests. You have to help 3 different Archons ease tensions among Isu and humans.
The following quests are:
Once you're done with the quests, go back to see Atlas.
Meet Atlas
Go back to Atlas who is in his Doma. The exact location is shown below.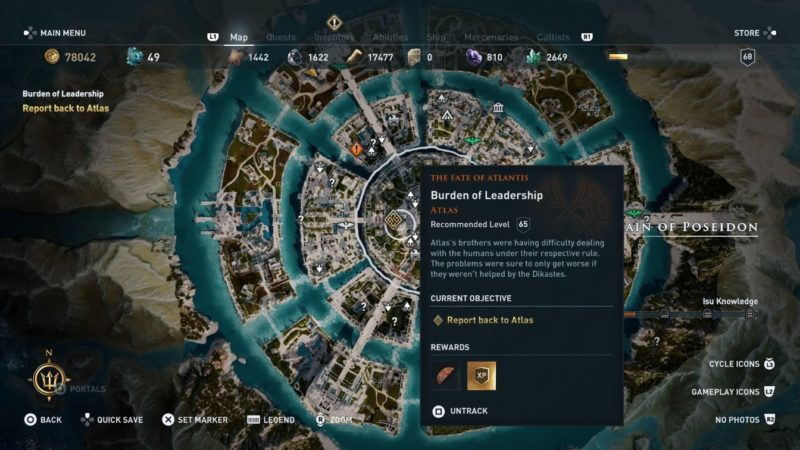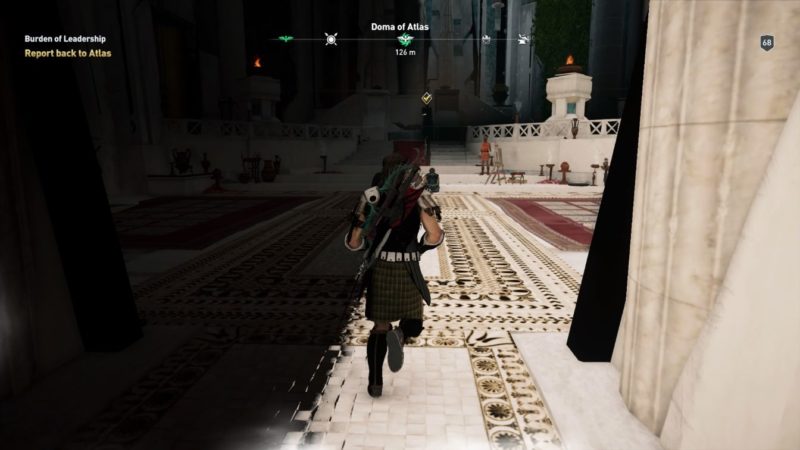 As you reach, a cutscene will load. You will see all 3 Archons about to get executed.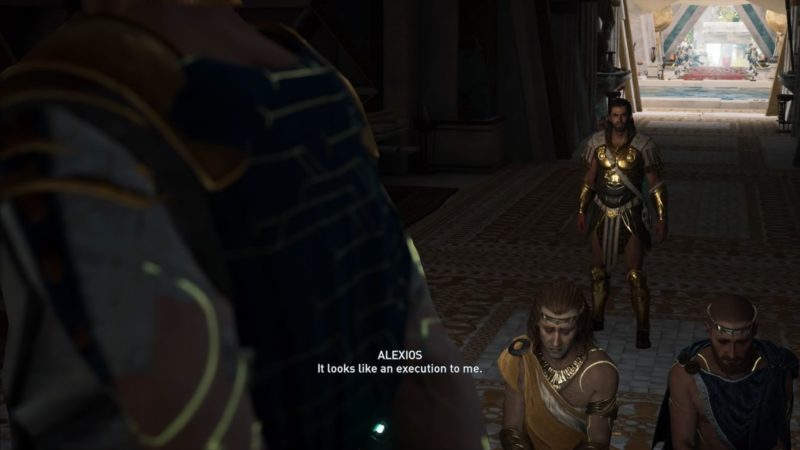 During the conversation, I chose to say good things about the Archons, i.e. the problems are fixed.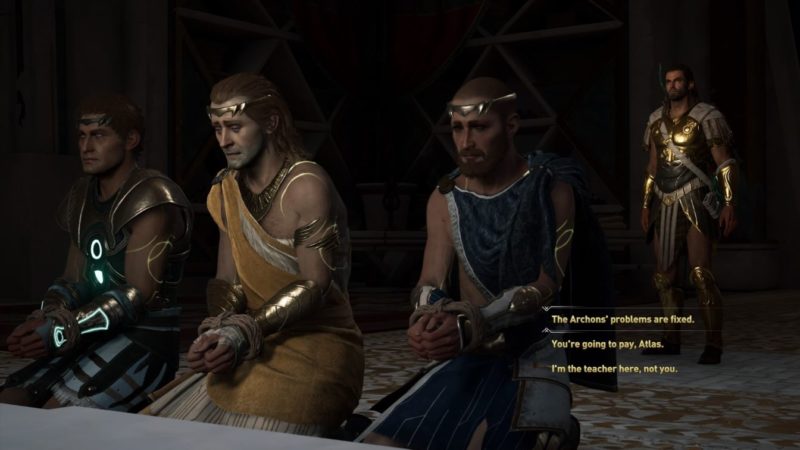 In the next choice, I chose 'Poseidon won't approve'.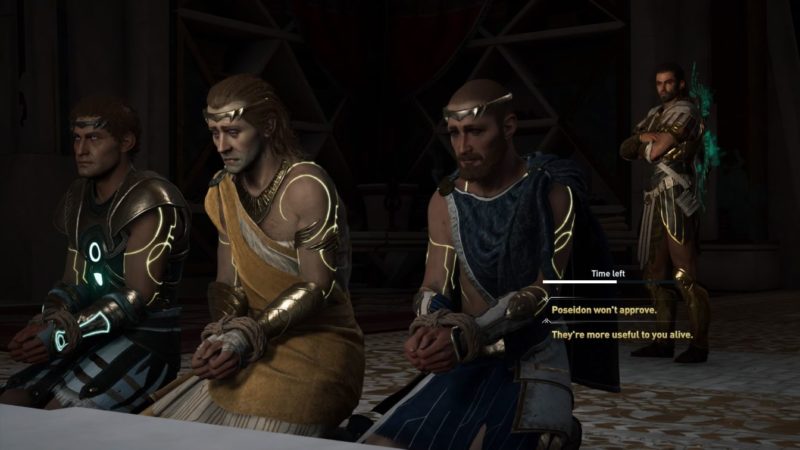 Atlas ends up sparing them for now. The quest completes here.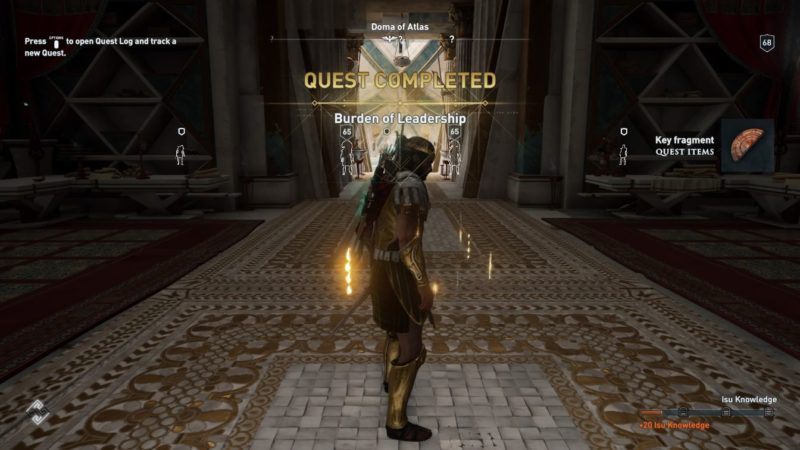 ---
Related articles:
A Complete Education (Keeper's Insights Location) – AC Odyssey
The Birds And The Bees: Assassin's Creed Odyssey Wiki
Lighten Up: Assassin's Creed Odyssey Walkthrough
AC Odyssey: The Last Call (How To Start Judgment Of Atlantis)
Welcome Home: Assassin's Creed Odyssey Walkthrough
The 9 Best Non-Legendary Pokemon Of All Time
Top 10 Best Weapons In Borderlands 2