Shangri-La Rasa Sayang Resort & Spa offers a pretty amazing buffet spread at their Spice Market Cafe.
I've personally tried the buffet at Lemon Garden (Shangri-La KL) and The Line (Shangri-La Singapore) before coming here.
While it's obvious that all of the buffet spreads are pretty good, this branch in Penang doesn't fall behind.
Here are some of the food you can expect in a buffet dinner at Penang's Shangri-La Hotel on a Saturday.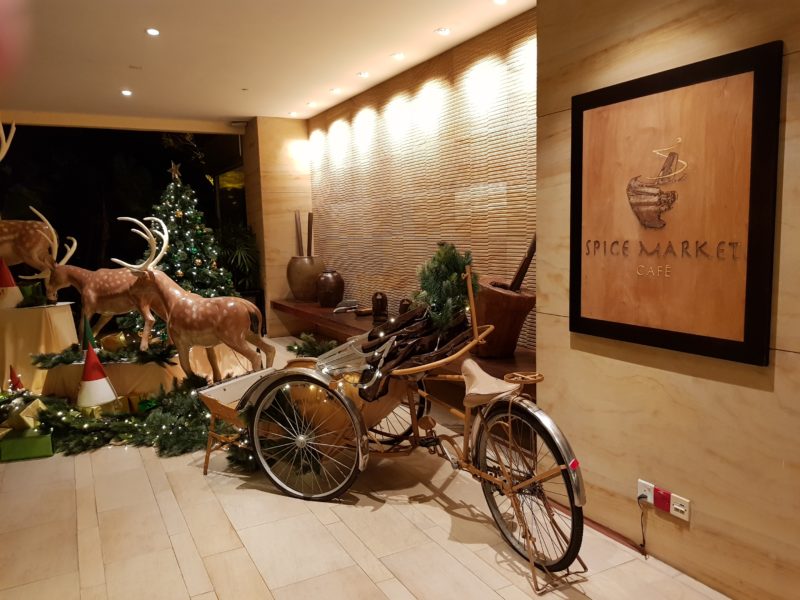 The seafood buffet price was about RM 196 if not mistaken. I didn't book a place but luckily I got a table, and it was packed with people.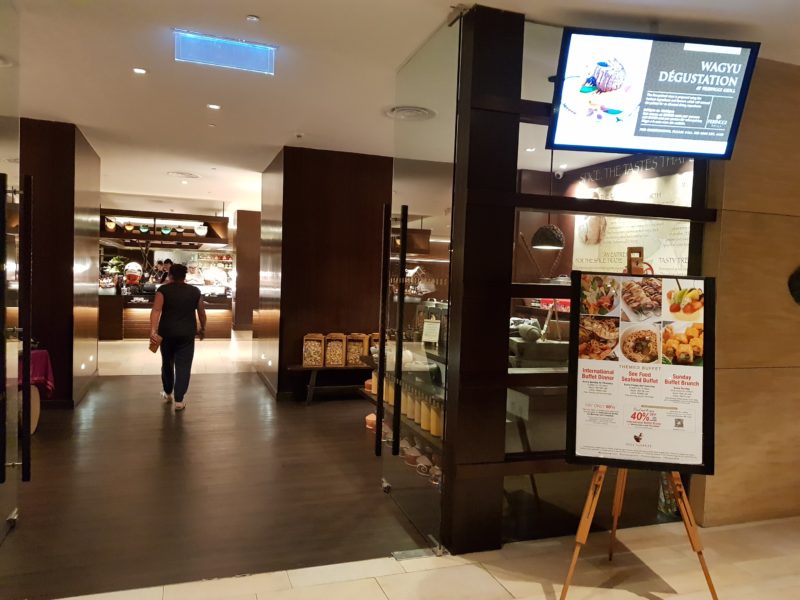 Food at Spice Market Cafe
Disclaimer: I took photos of only some of the dishes due to awkwardness. There are many not covered in this article.
If you love cheese and nuts for appetizer, this portion can probably satisfy your craving.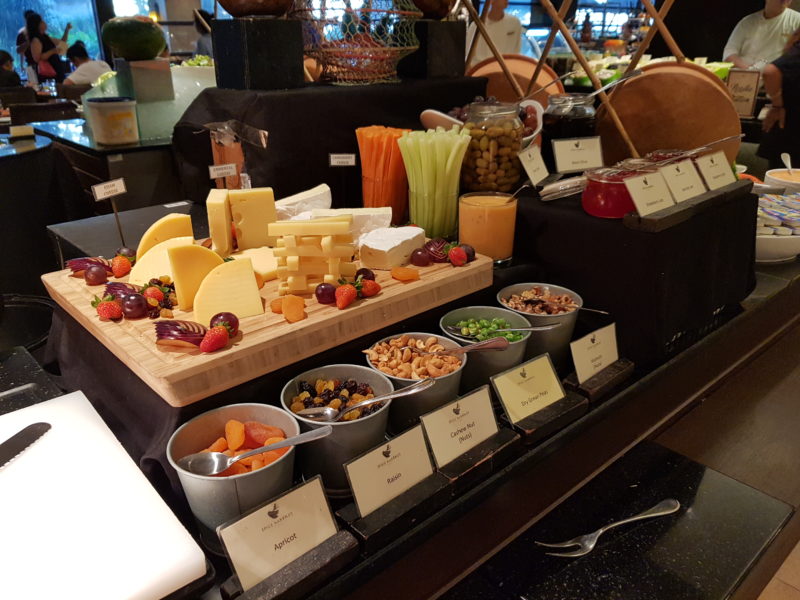 Like other Shangri-La restaurants, they have different cuisines at different areas of the restaurant / cafe. They have the Asian dishes on one side, the Western dishes on another, some Indian food, Japanese food and all kinds of desserts.
As it's seafood night (I think), you can expect to see all types of seafood, including baked oysters and crayfish.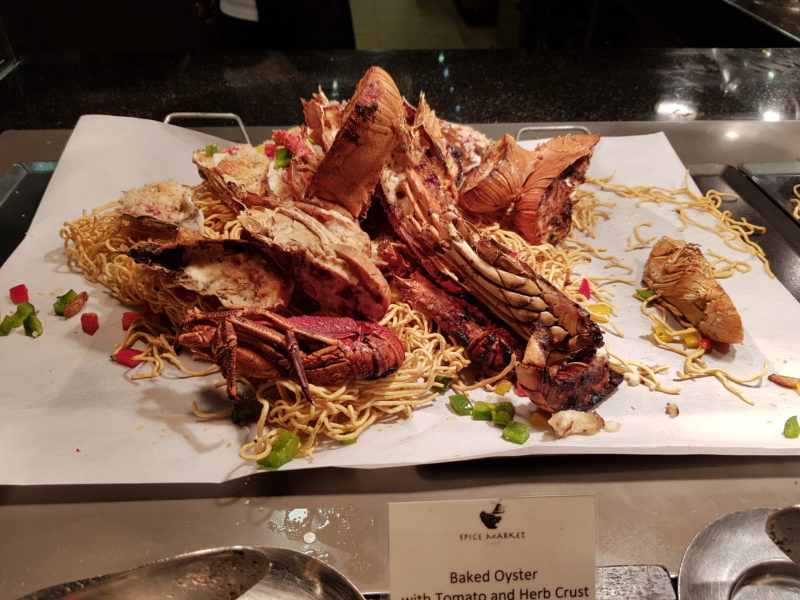 Personally, I loved the Indian food, especially the chicken tikka masala. There are various choices here including chicken tandoori, fish tandoori and different types of satay.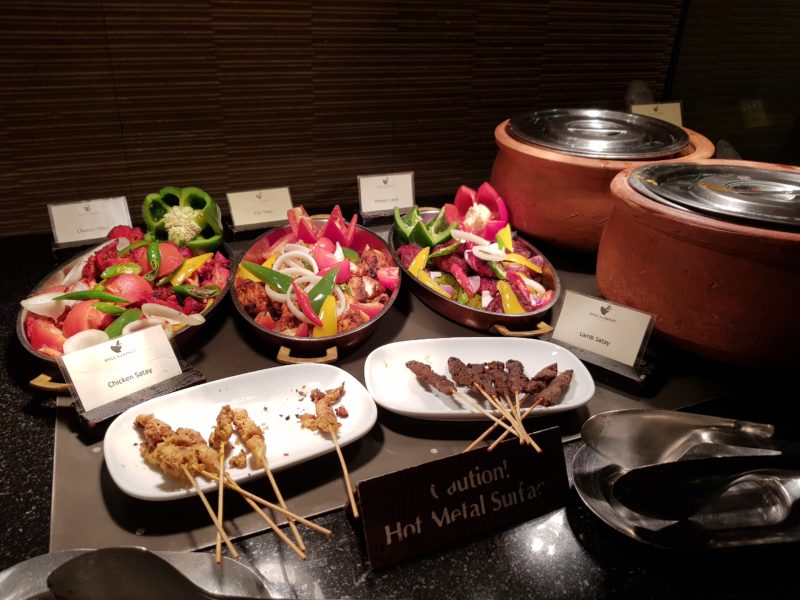 There's also another station nearby where they serve naan together with dhaal and some other curries (e.g. mushroom curry).
If you're into chili crabs, lucky for you. You don't even have to go to Singapore to try it as they did serve chili crabs on that night itself.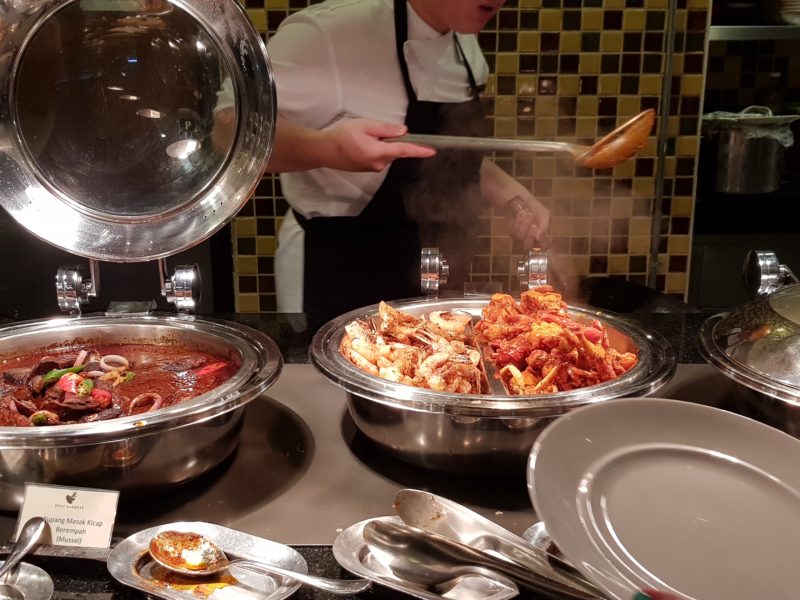 As it's seafood night, there are plenty of steamed seafood, including crabs, prawns and mussels.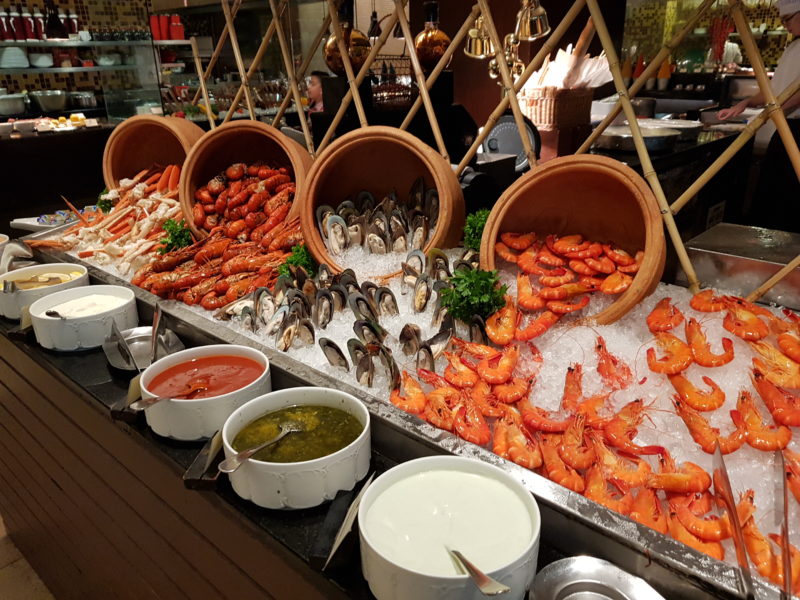 They also provided many types of dips to complement the seafood.
Next is their Japanese food. They serve a few types of sushi and sashimi here, especially the more common ones.
You can probably request some fresh sashimi as well.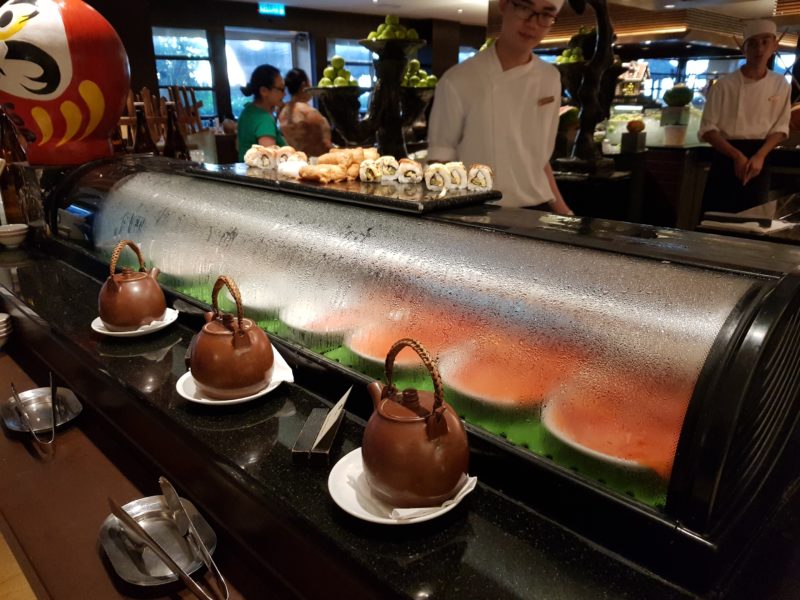 Last but definitely not least is their dessert area. They have various types of desserts including bread pudding.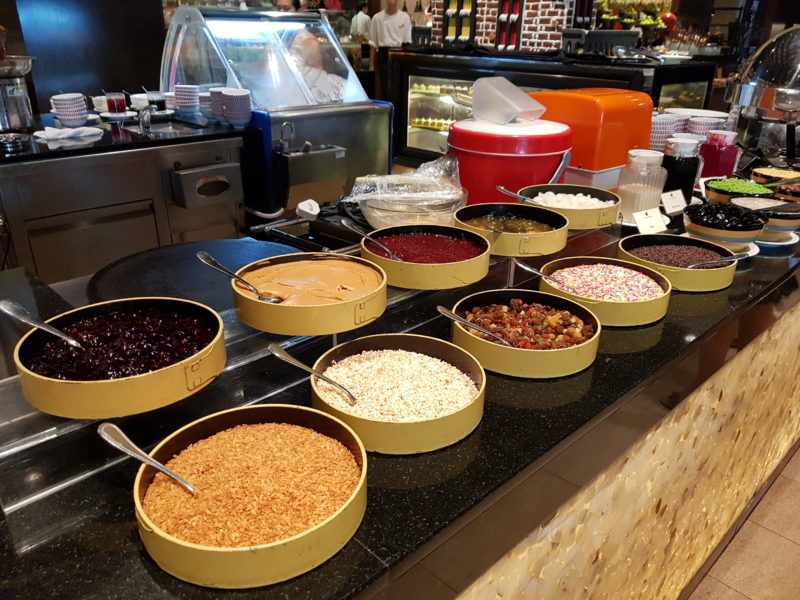 The highlight for me is probably their cakes. Although they don't have much of a variety compared to some other buffets, they compensate with quality.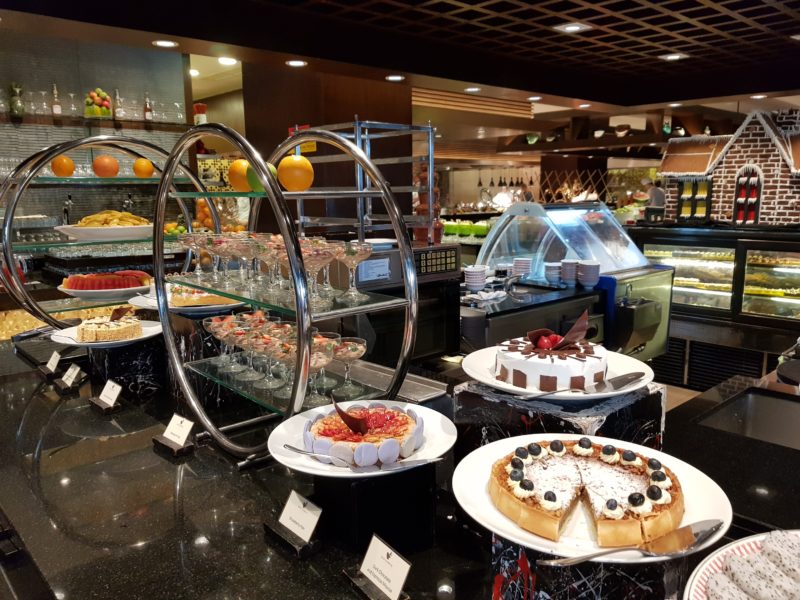 I tried their walnut cake, banana cake and a little bit of bread pudding.
My personal favorite would be the banana cake as it comes with plenty of nuts and a really nice topping.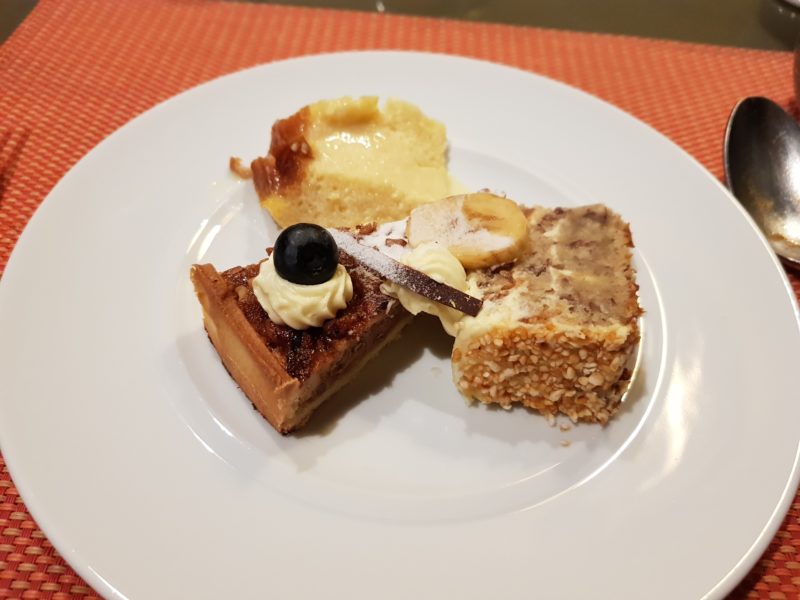 All in all, the buffet spread at Spice Market Cafe in Shangri-La Penang is definitely a must-try if you're a fan of buffet dinners.
It's also really close to the beach, so you can have a nice evening stroll after your dinner.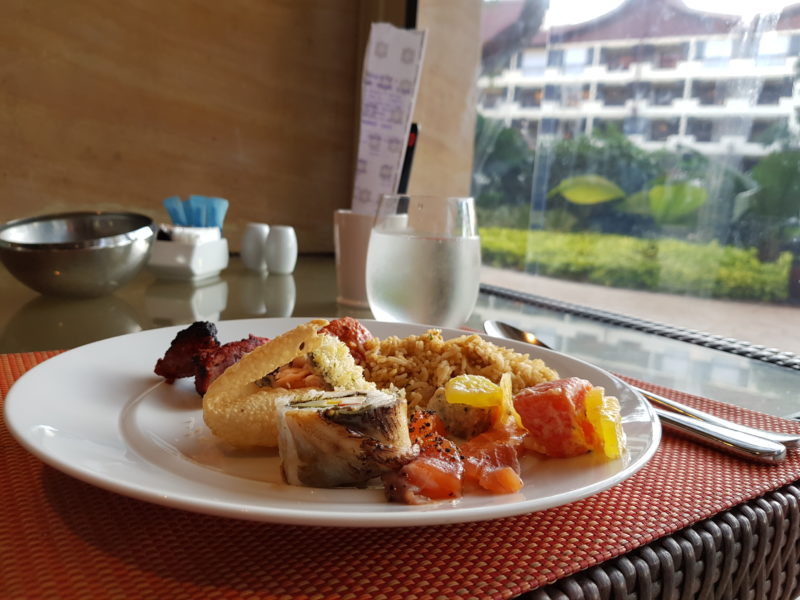 ---
Related articles:
Top 9 Types Of Food To Eat In Bali
Canning Dim Sum @ Cecil Rae (Ipoh) – Review
Best Buffet In Malacca – Hotel Buffets You Can Check Out
High Tea Buffet At Ramada Plaza Hotel Melaka
Hutong One Peking (Hong Kong) – Amazing Night View And Food
What To Eat For Breakfast In Tsim Sha Tsui | Kowloon