Tsim Sha Tsui is one of the most popular districts for tourists to stay in Hong Kong. It is also a very vibrant area with plenty of restaurants, malls and roadside shops.
Tsim Sha Tsui is located within the Kowloon side of Hong Kong. Tourists either stay in Kowloon or on Hong Kong island but the former seems to be more popular.
If you're staying in Kowloon, you may be wondering where you can have your breakfast. Luckily for us, there are plenty of restaurants generally in Kowloon and even in the smaller district of Tsim Sha Tsui.
Here are five places you can have breakfast in Tsim Sha Tsui | Kowloon, Hong Kong.
1. Kai Kee
The reason we came to Kai Kee many times in our Hong Kong trip was partially because it's located only two or three shop lots away from our hotel. It's on Carnarvon Road.
We stayed at the Butterfly on Prat which was a good hotel with an even better location. Kai Kee is one of the first restaurants we found and they serve quite satisfying breakfast food.
As expected, the service is really fast and you can just order from a small menu. They only have a couple of sets to choose from and each set comes with a coffee or tea.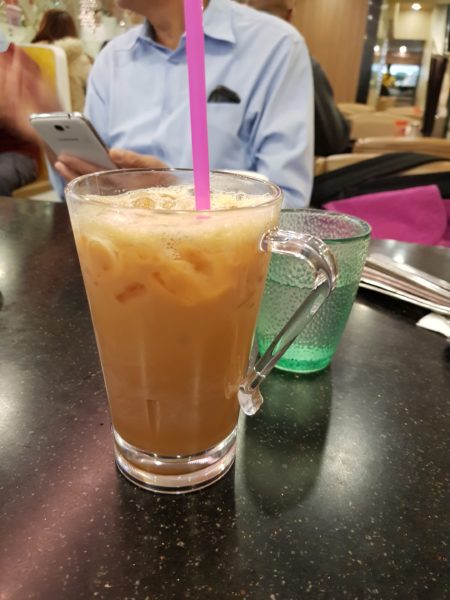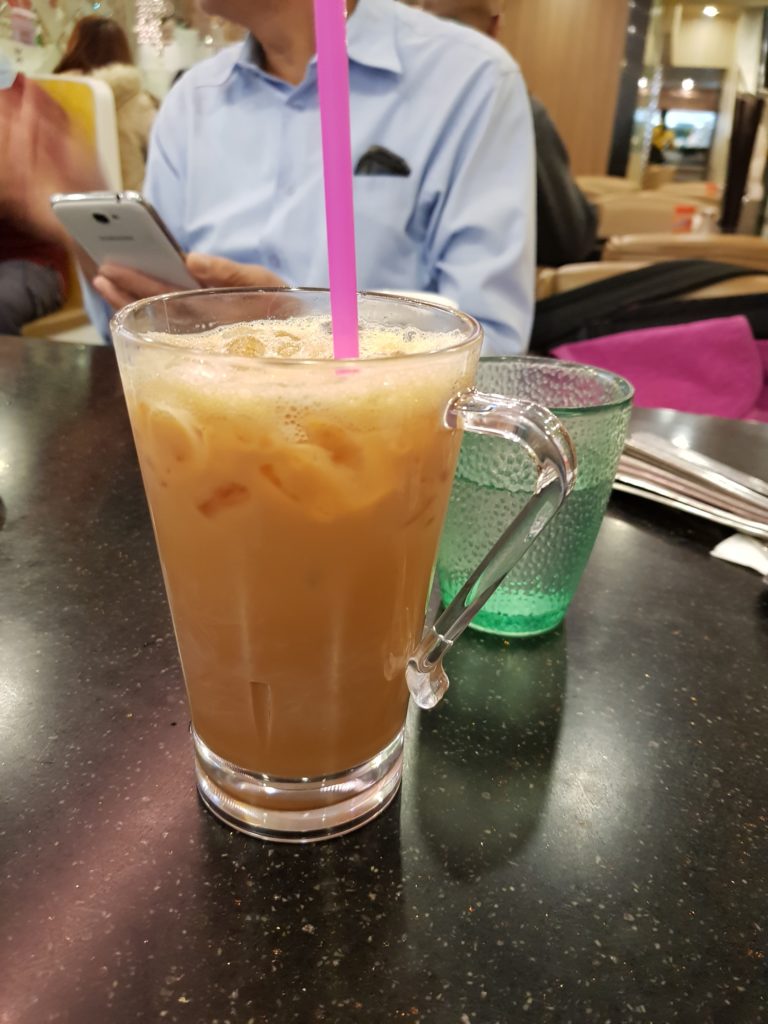 Naturally, if you're in Hong Kong, you should try the milk tea. That's what they are famous for anyway, and for good reason.
One of the sets we ordered was this pasta which comes with another plate of scrambled eggs, ham and a bun.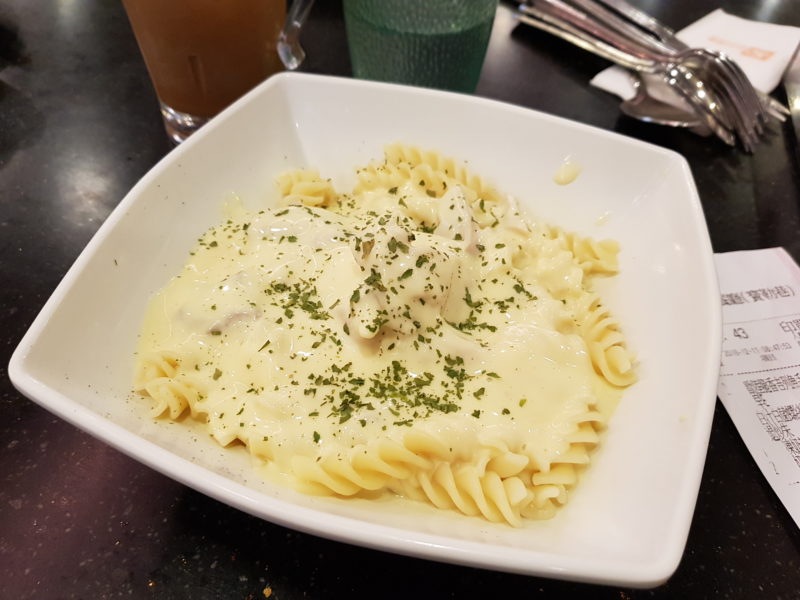 As it's a creamy pasta, it may not be suitable as a breakfast food for some. That said, the bun was really crispy and the eggs were cooked well.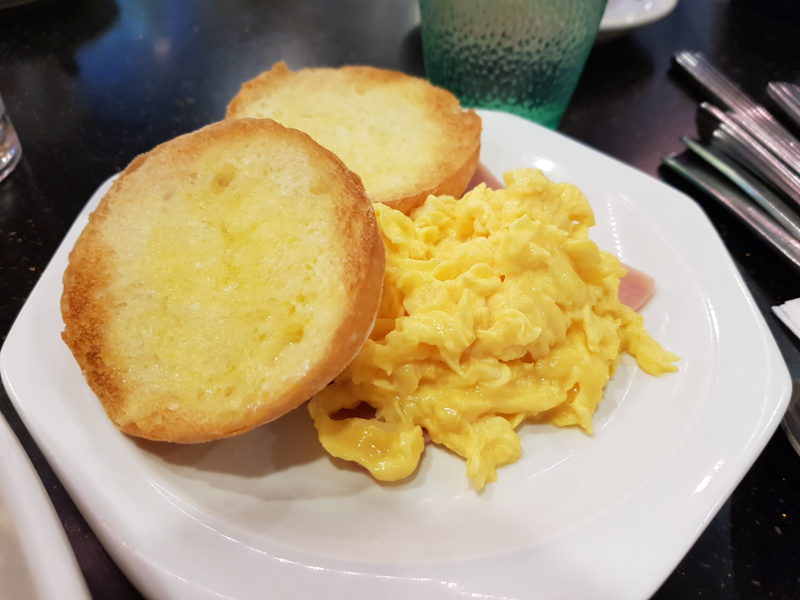 You can also try out their pineapple bun with butter. It's also pretty good.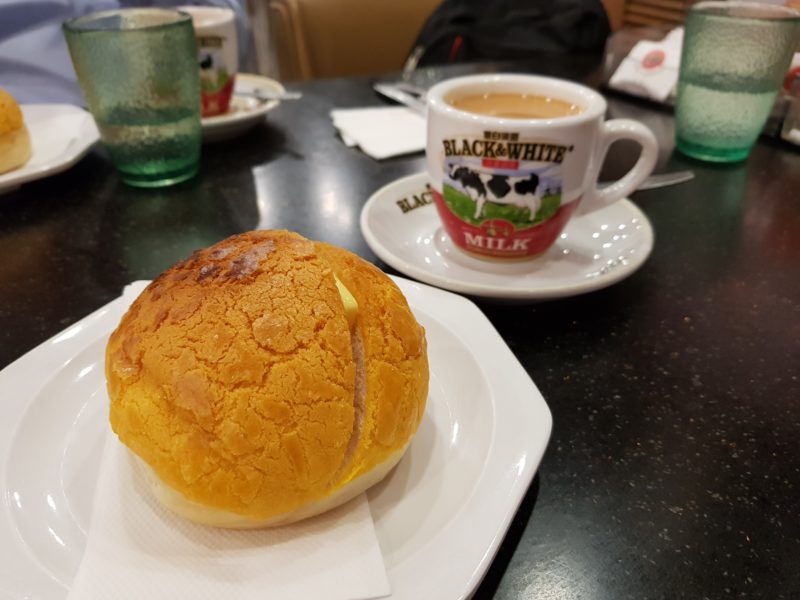 Another set we tried was this breakfast platter which came with a bun, scrambled eggs, deep fried fish fillet and baked beans.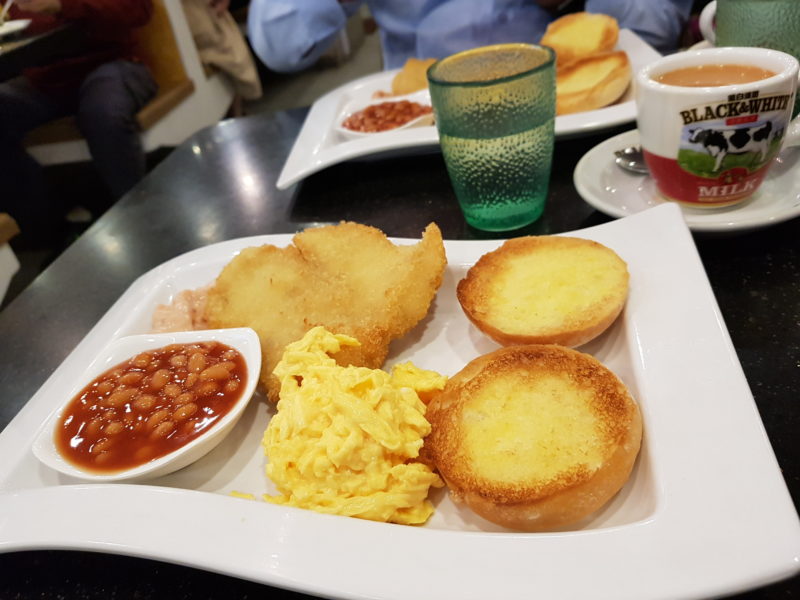 If you're staying nearby, do give this place a try.
Location: Hong Kong, Tsim Sha Tsui, Prat Ave, 13 -15
2. A Plus Kitchen
Another restaurant you can try which is just across the road from Kai Kee is A Plus Kitchen.
They also serve similar set meals like most restaurants in Tsim Sha Tsui. It seems to be pretty standard for breakfast sets here to have scrambled eggs and ham.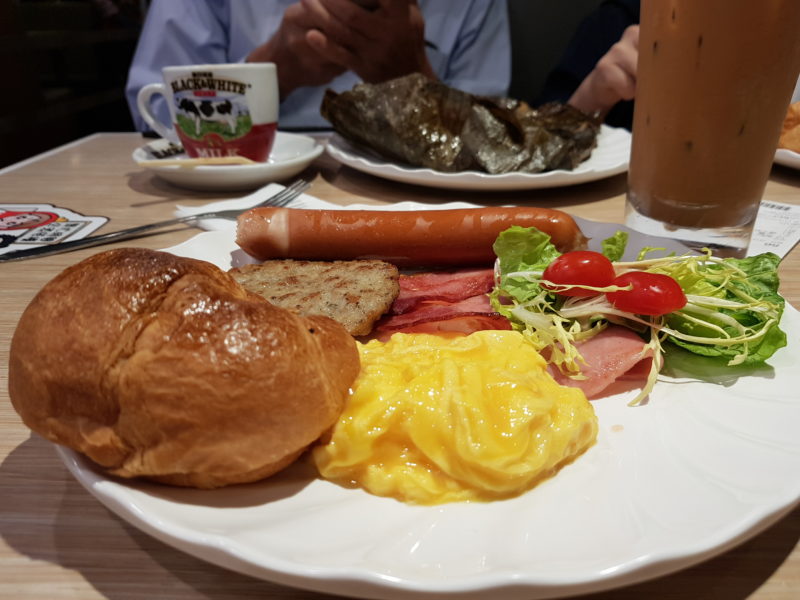 One of the sets I ordered was called the jumbo. It came with a crispy croissant, scrambled eggs, a burger patty, a sausage, some bacon, a slice of ham and vegetables.
The service was fast and the staff was patient enough to explain in English (albeit hard to understand).
Food here is quite reasonable and is similar to the previous restaurant.
Location: Shop B, G/F, Winfield Commercial Building, 6-8 Prat Avenue, Tsim Sha Tsui, Hong Kong
3. Australia Dairy Company
Australia Dairy Company can be said to be one of the top breakfast destinations in Kowloon. It's not really located in Tsim Sha Tsui, but just on the outskirts, in the area called Jordan.
You can get to Jordan if you walk through Kowloon Park.
They are closed on Thursdays if not mistaken so do not go there on a Thursday.
Australia Dairy Co. is notoriously known for the long queues and you will be pressured to eat fast.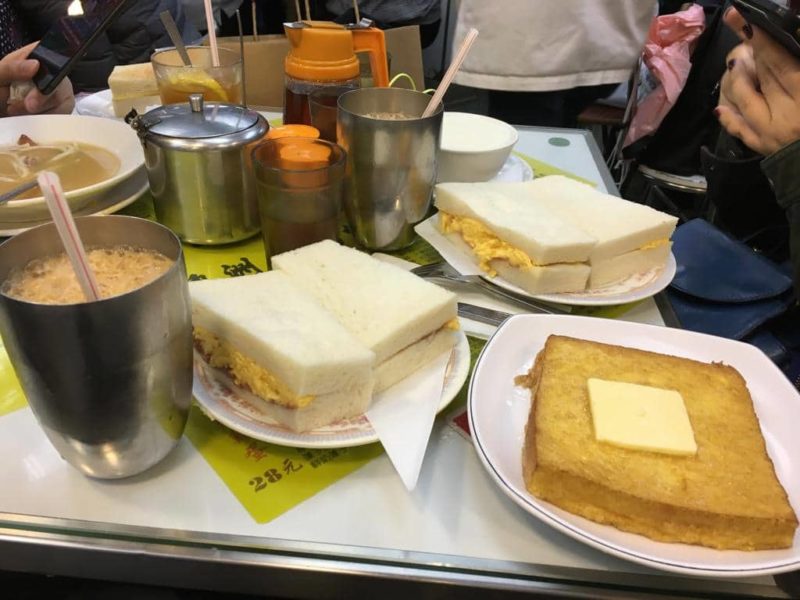 The popular dish there is probably the scrambled eggs. You can also check out the french toast which is popular in Hong Kong generally.
Also, milk tea is a must for most restaurants in Kowloon, Hong Kong. Do give it a try if you don't mind waiting.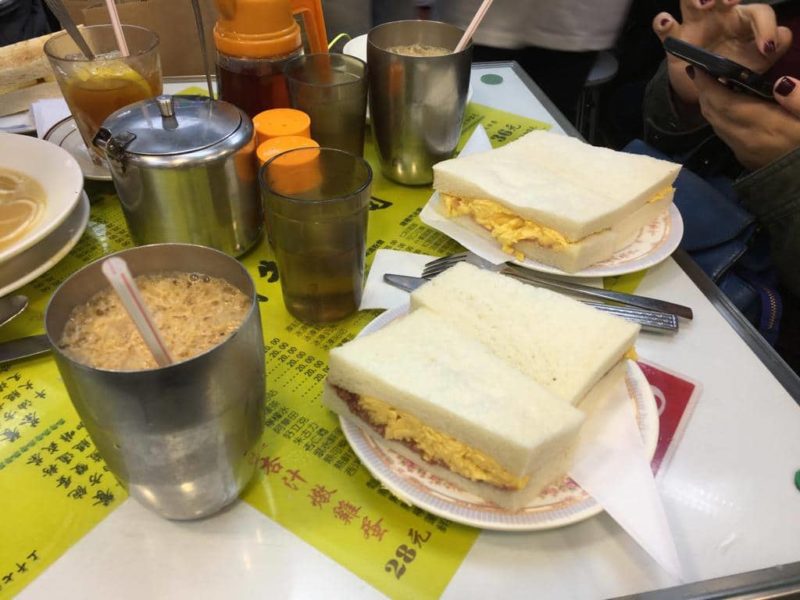 Location: 47號 Parkes St, Jordan, Hong Kong
4. Kam Wah Cafe And Bakery
Pineapple buns are a must-try in Hong Kong, and if you're staying on the Kowloon side, you're in luck.
Kam Wah Cafe & Bakery has been in the business of selling these pineapple buns for over 30 years and they're really popular. Do expect to be queuing up here.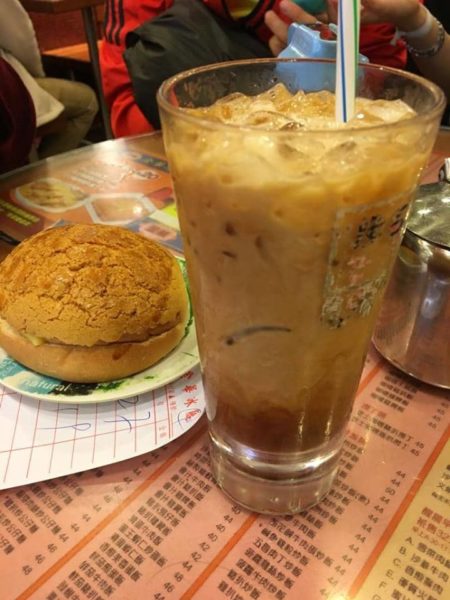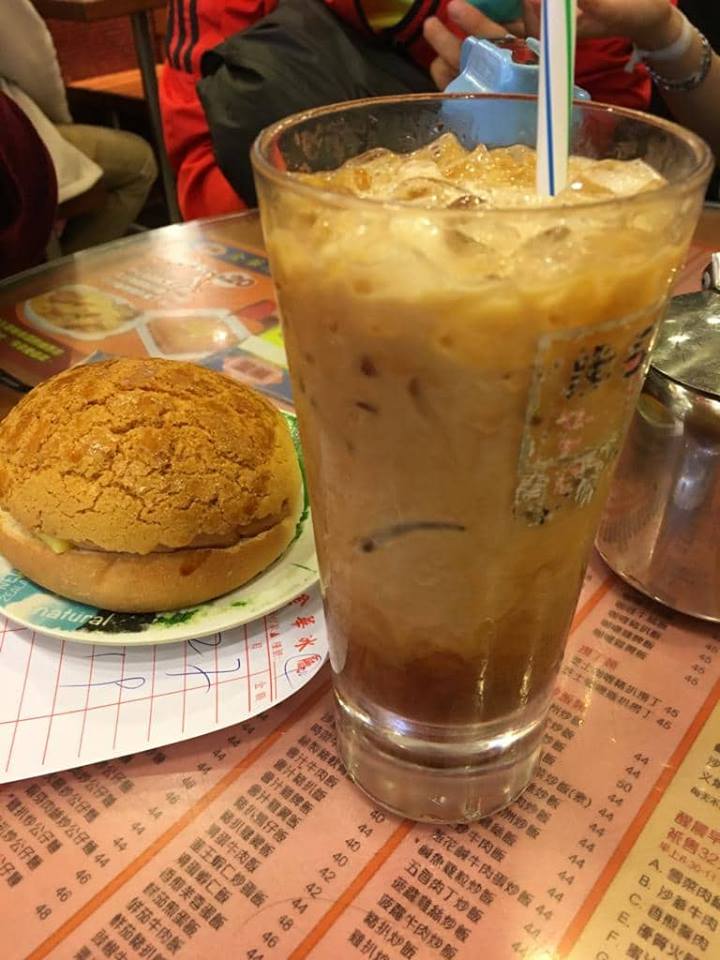 These pineapple buns are normally served with a slab of butter inside it, which is an excellent combination. You should also try their french toast and milk tea while you're there.
All of these are Hong Kong's signature food and drinks.
Location: 43號 Bute St, Mong Kok, Hong Kong
5. Mui Kee Congee
Mui Kee is a well known breakfast destination in the district of Mong Kok and they typically serve congee with all types of meat.
They also serve the congee with fresh and hot 'you tiao' that blends well with the congee.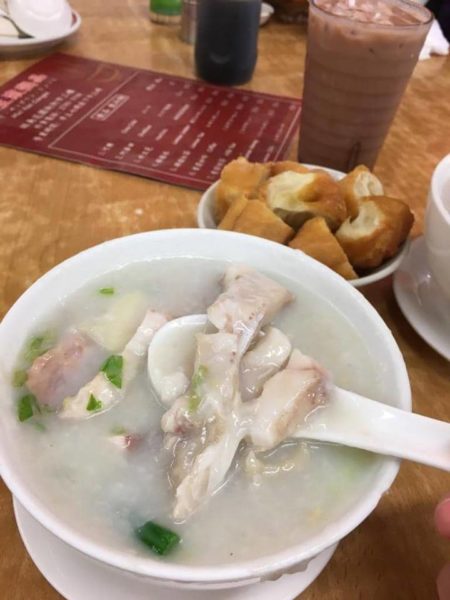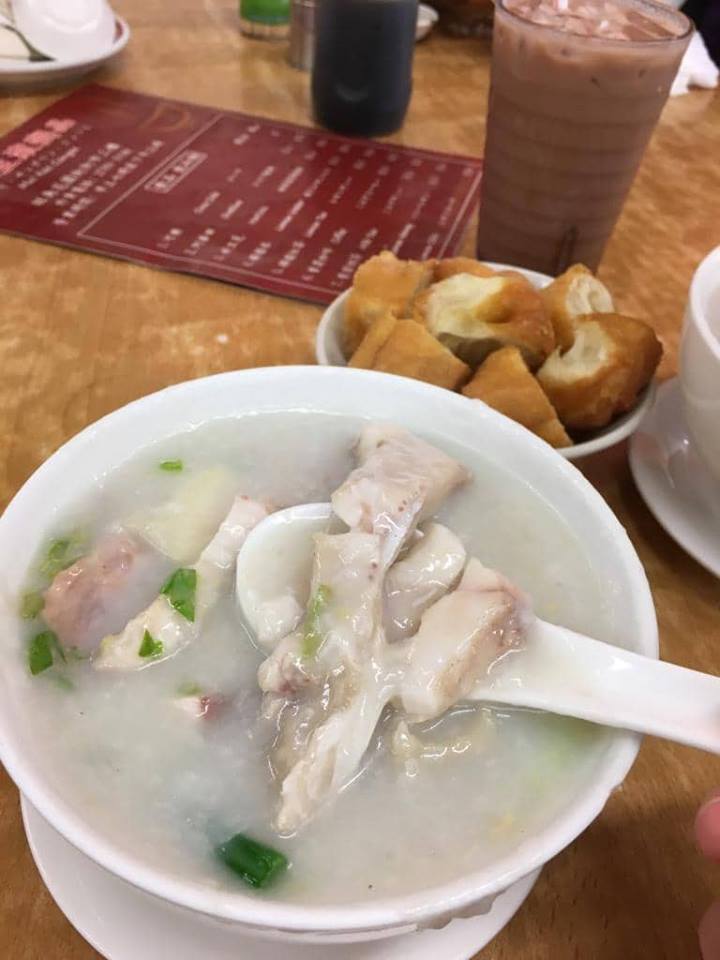 If you love porridge or congee, then do give this a try. Mui Kee has opened a branch in Singapore as well.
Location: Shop 11-12, Cooked Food Centre 3/F Municipal Services Building, 123A Fa Yuen St, Mong Kok, Hong Kong
Best breakfast spots in Kowloon?
Generally, food is served pretty quickly in Hong Kong, and it's quite similar in most shops. Even if you don't patronize the most popular ones, you should still be able to find decent food near your place of accommodation.
If you do have other recommendations on where to have breakfast in the Kowloon side, do leave your comments below.
---
Related articles:
What To Eat In Bali? – Top 9 Types Of Food To Try
Hoshino Coffee Japanese Cafe @ Midvalley Megamall
Seafood Buffet At Spice Market Cafe (Shangri-La Penang) Review
What To Do In Ocean Park: Some Attractions To Check Out Today
Hutong (Hong Kong) – Amazing Night View And Food
Social Place Hong Kong: Modern And Unique Chinese Dim Sum