Boom Boom Boomtown is a side mission that begins in Pandora in Borderlands 3.
Your task is to help Brick, Tina and Mordecai retake their base from the COVs.
Here's a walkthrough of Boom Boom Boomtown in Borderlands 3.
This mission is recommended for level 30 and above.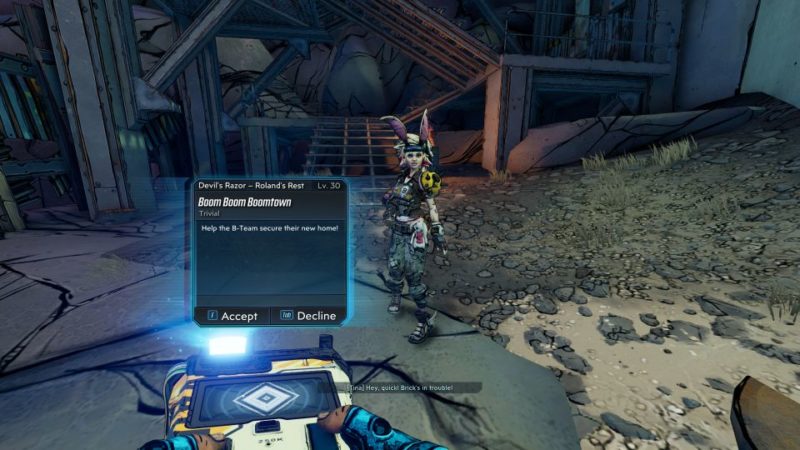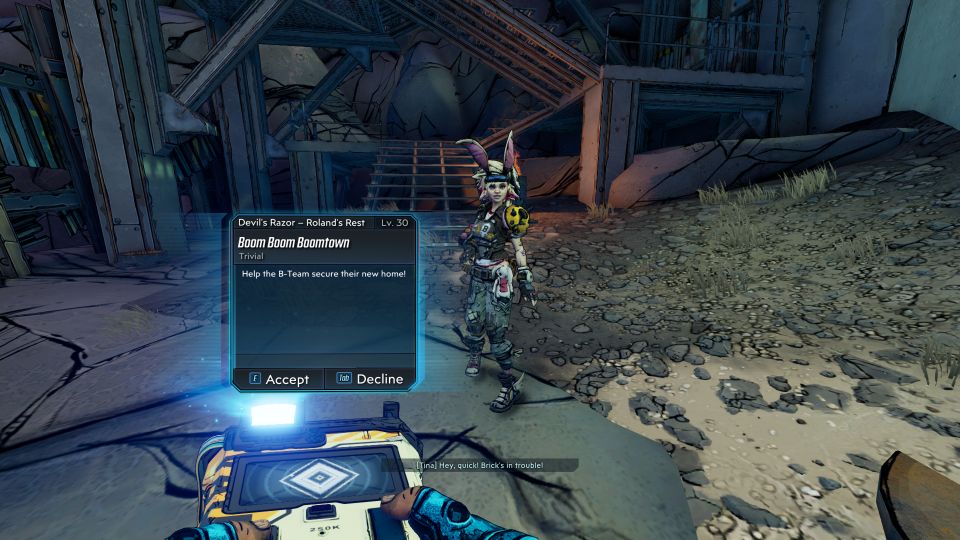 Ground slam the bomb
To get rid of the COVs, Tina asks you to ground slam the bomb. Climb up the platform above and jump from it.
Press crouch while midair to 'ground slam' the bomb.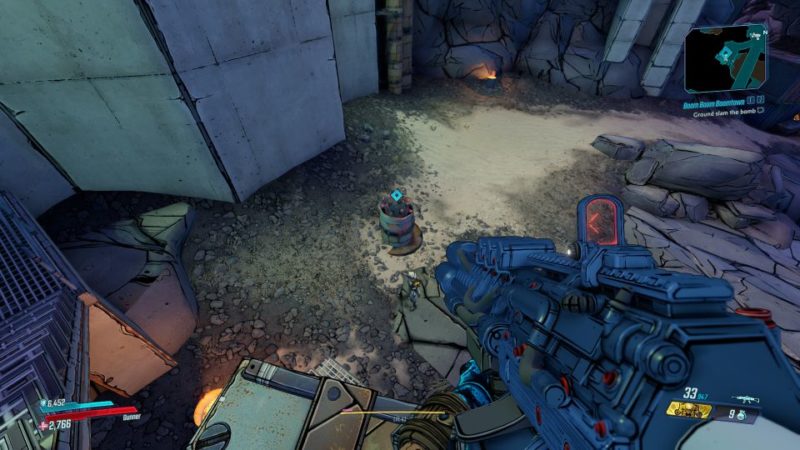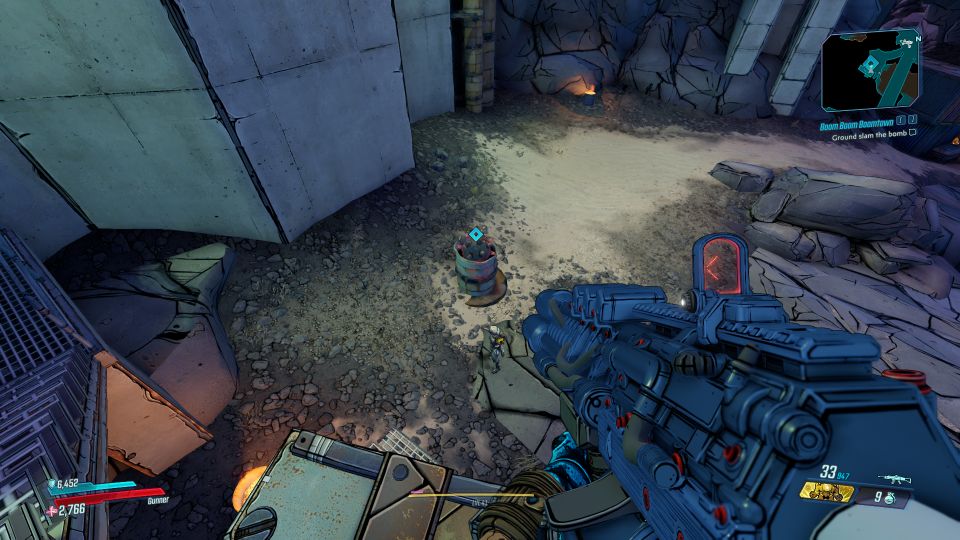 Talk to Brick
As the bomb didn't explode, head down to meet Brick who's guarding the door.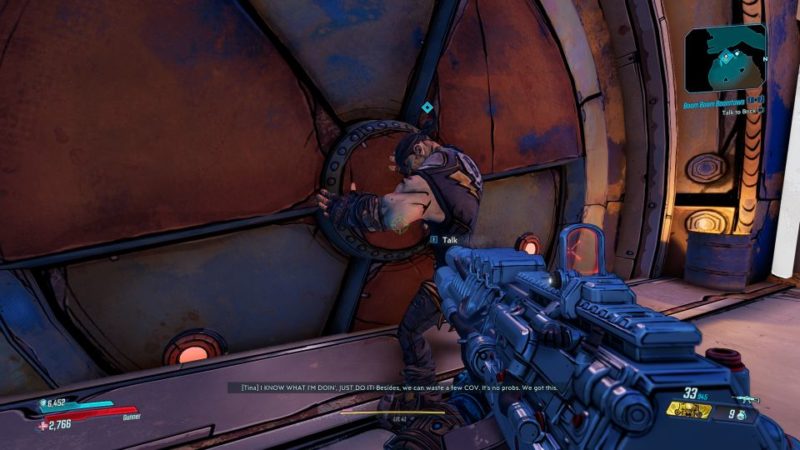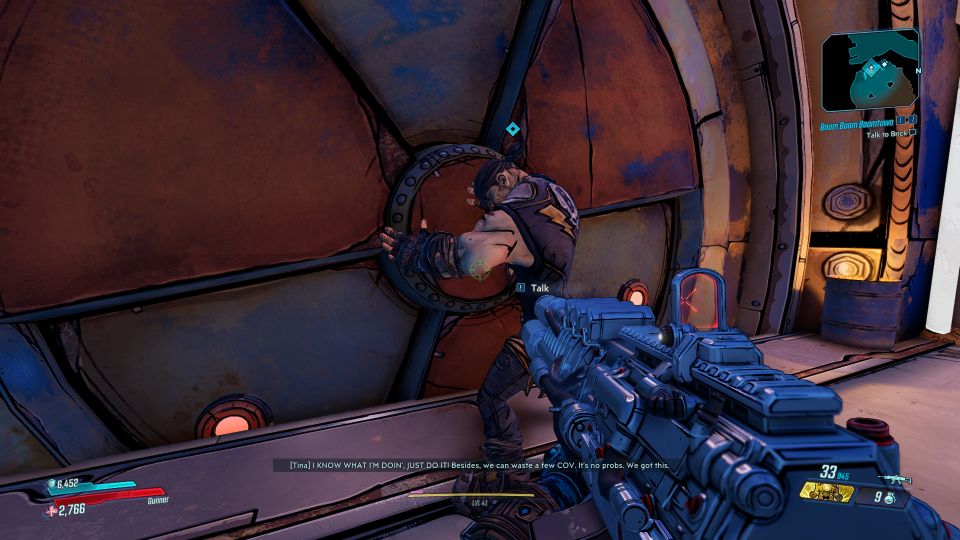 Detonate bomb / kill the COV
You may be able to detonate the bomb once Brick opens the door. There are quite a number of COV guys inside.
You can also kill the COVs without detonating the bomb.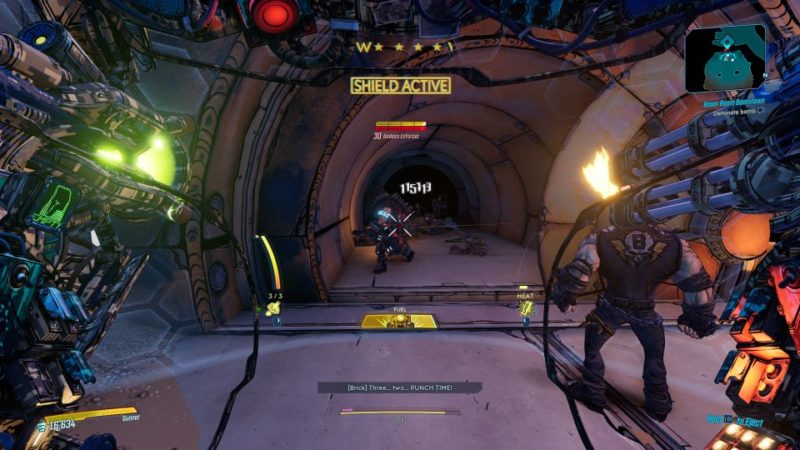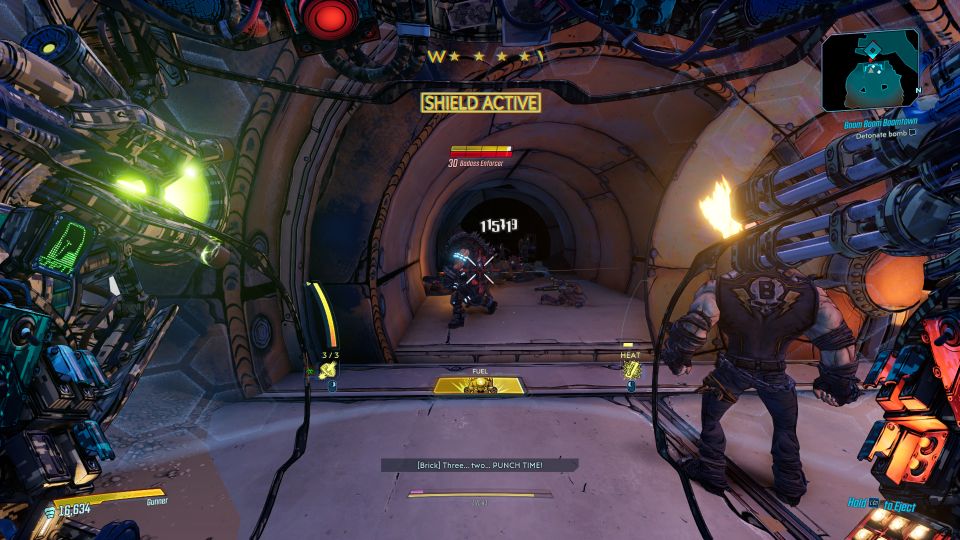 Eliminate COV invaders
Next, you'll need to help Mordecai who's dealing with the COV at the base.
Head to the location shown below.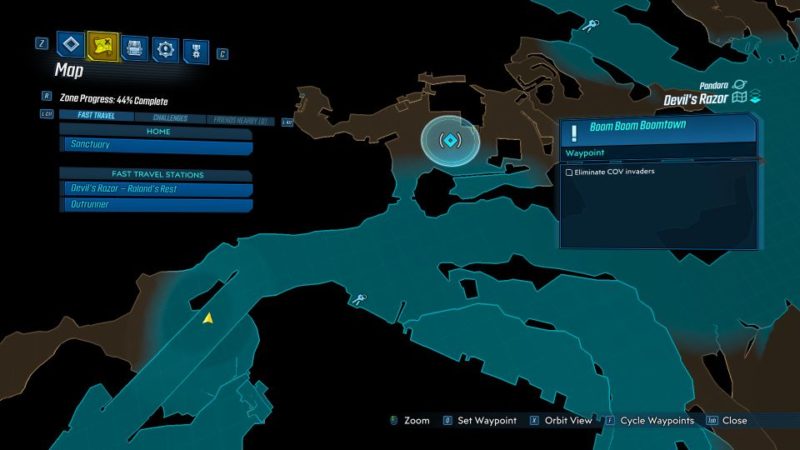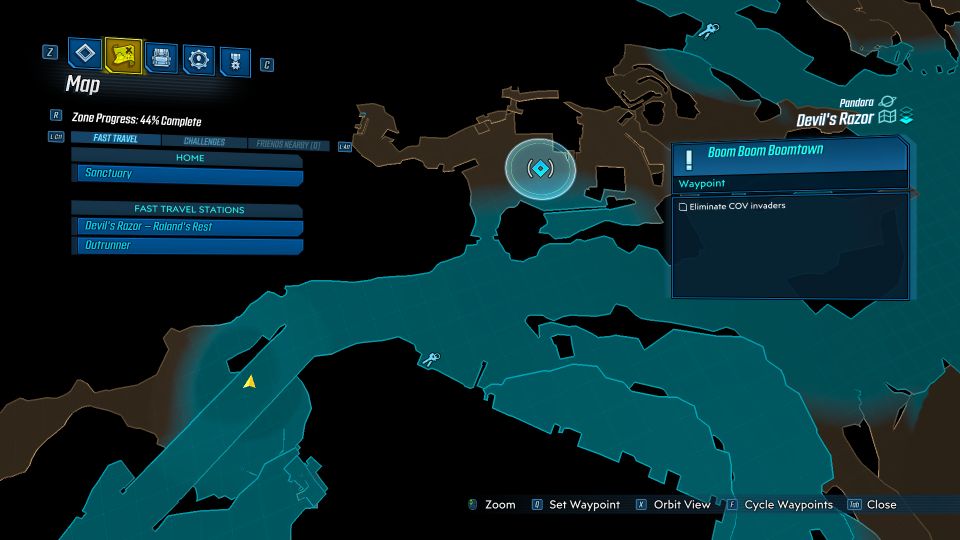 You can drive your vehicle into the base and kill all of the enemies with your vehicle's weapon.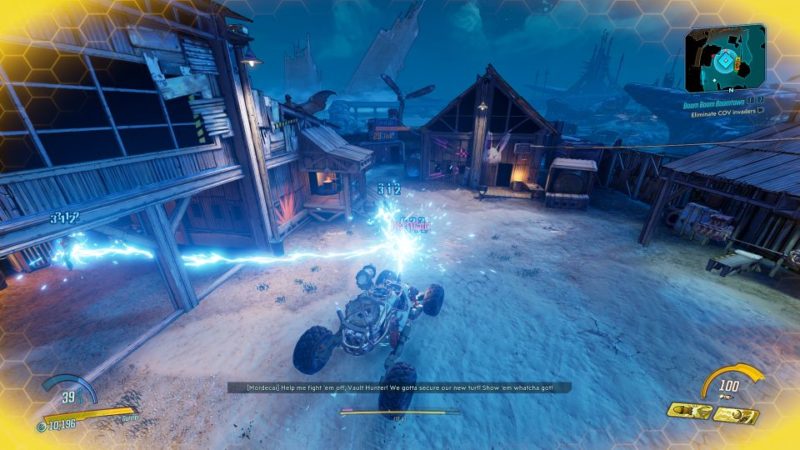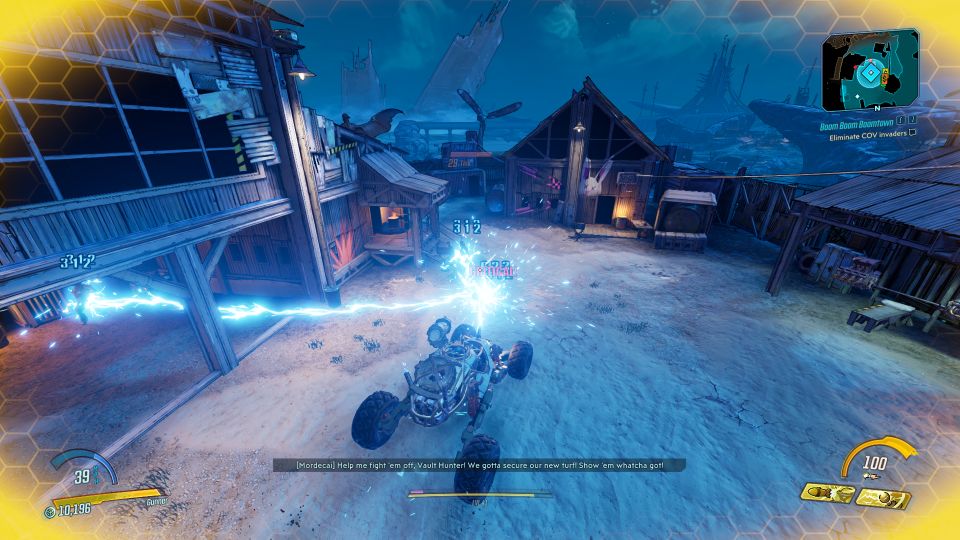 Talk to Tina
Once the area is secure, speak with Tina.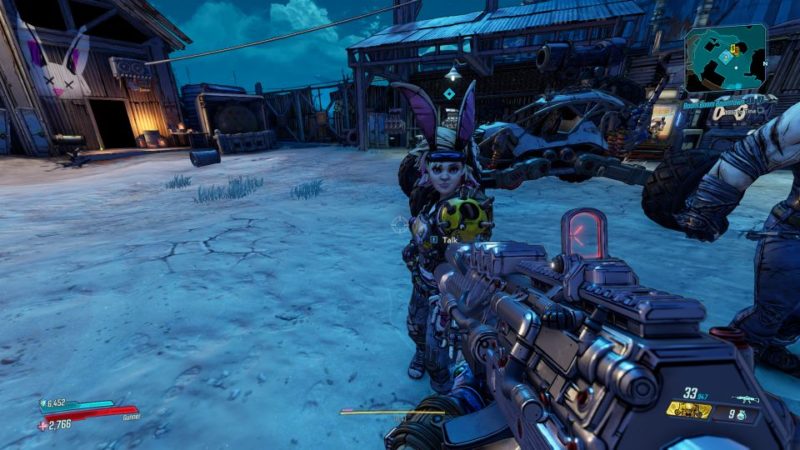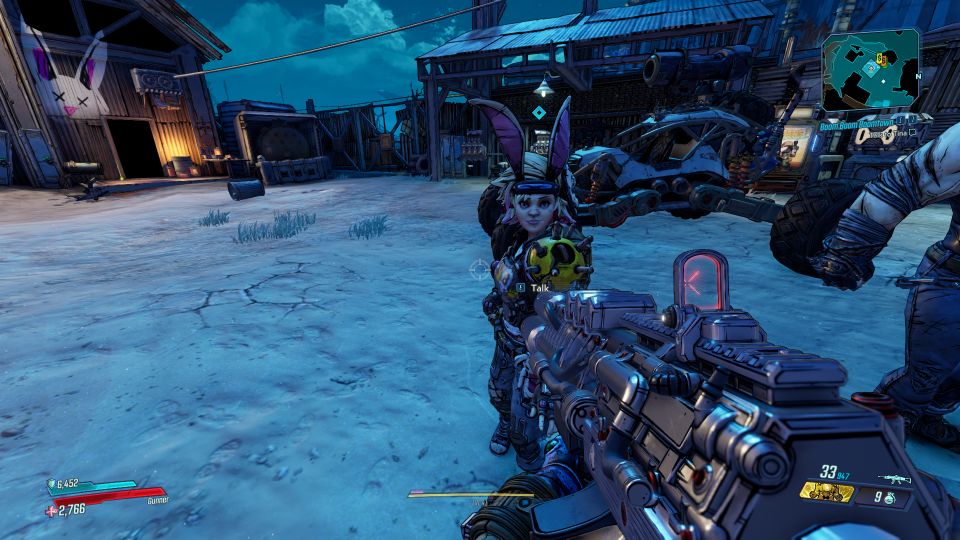 The mission completes here. You'll get an item as reward.
More side missions will unlock from here.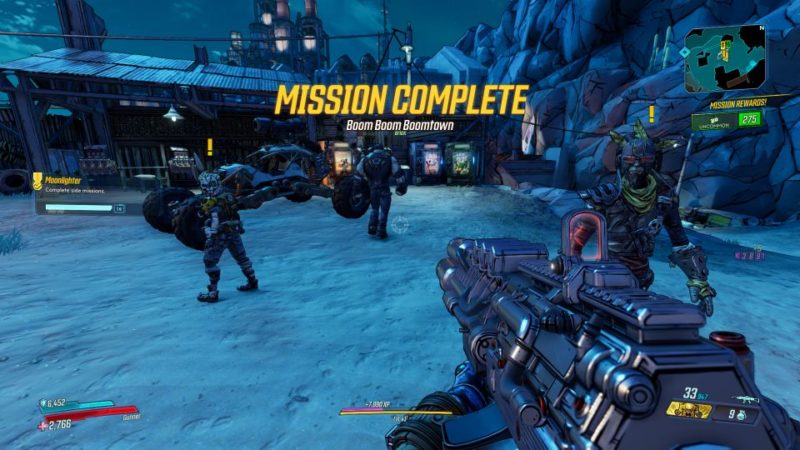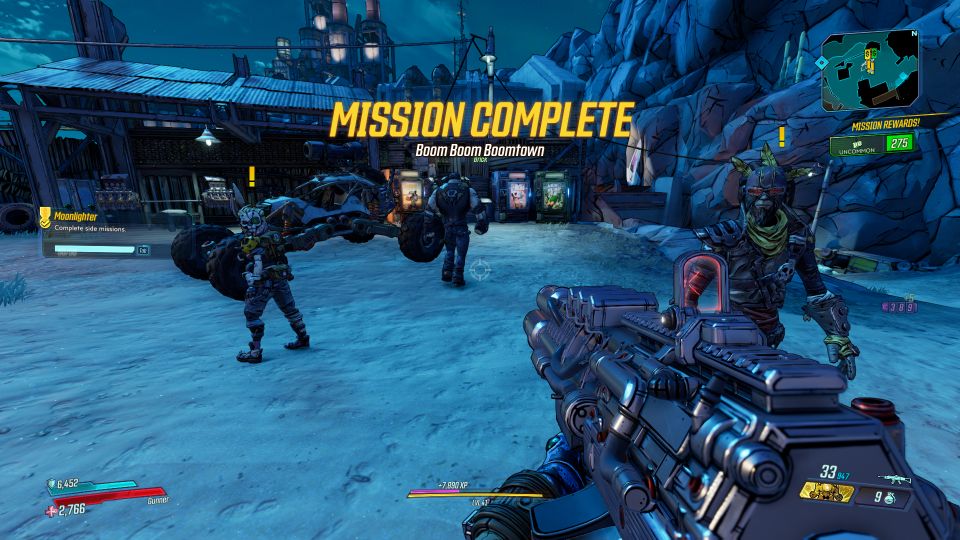 ---
Related articles:
Boom Boom Boomtown: Borderlands 3 Walkthrough
Life Of The Party: Borderlands 3 Walkthrough And Guide
The Demon In The Dark: Borderlands 3 Walkthrough
Childhood's End: Borderlands 3 Walkthrough And Guide
ECHOnet Neutrality: Borderlands 3 Walkthrough And Guide
Fire In The Sky: Borderlands 3 Walkthrough And Guide