Bolt With His Name is a side quest in Obsidian's The Outer Worlds.
Your task is to help Sanjar of MSI retrieve some bolt cartridge from the ARMS building.
Here's a walkthrough of Bolt With His Name in The Outer Worlds.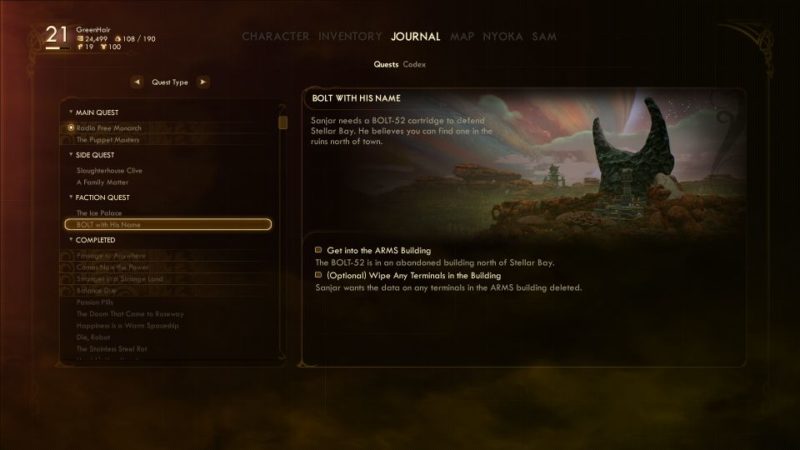 Head to the ARMS building
Your first objective is to go to the ARMS building. You can use the north exit of Stellar Bay.
The location of the building is shown in the map, marked by the green objective.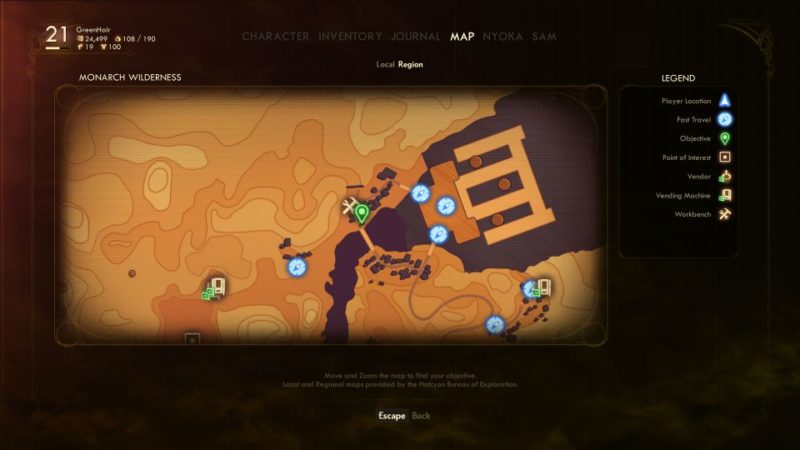 You should see this building with the signage ARMS.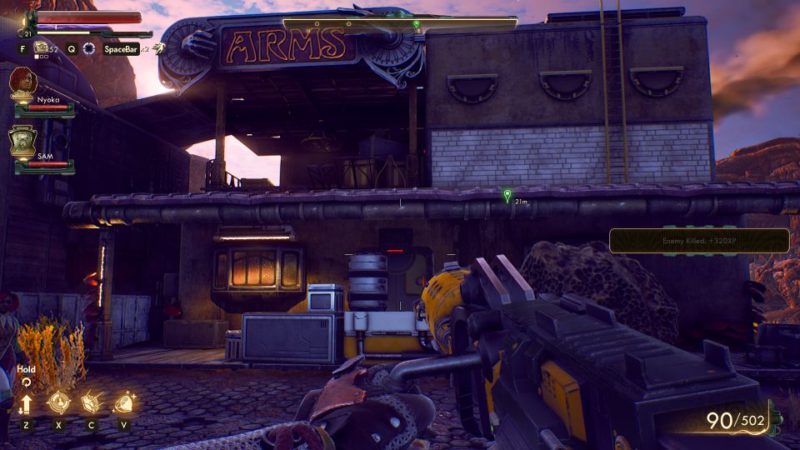 The door is locked but you can easily lockpick (level 30).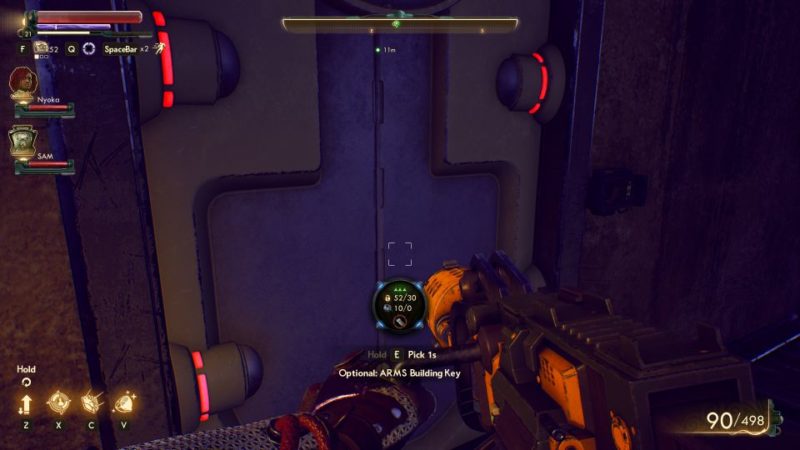 Read Sanjar's executive review
Your optional objective is to wipe out all terminal data. Before you do so, read the executive reviews, especially Sanjar's.
This will be crucial in the upcoming quest.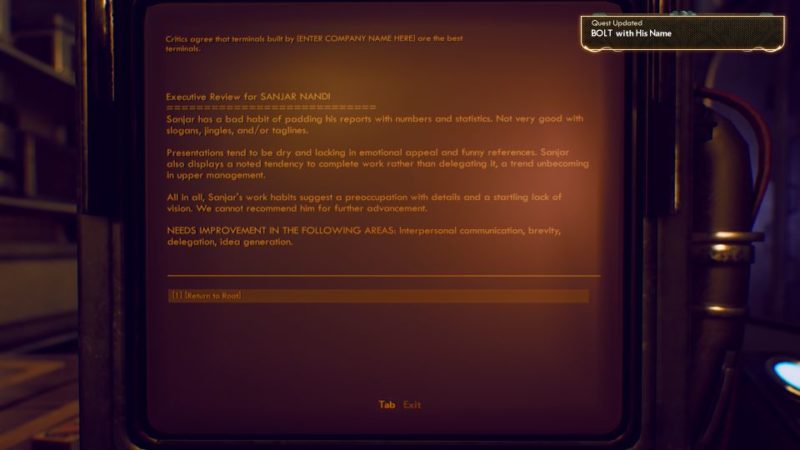 After reading the reviews, delete them.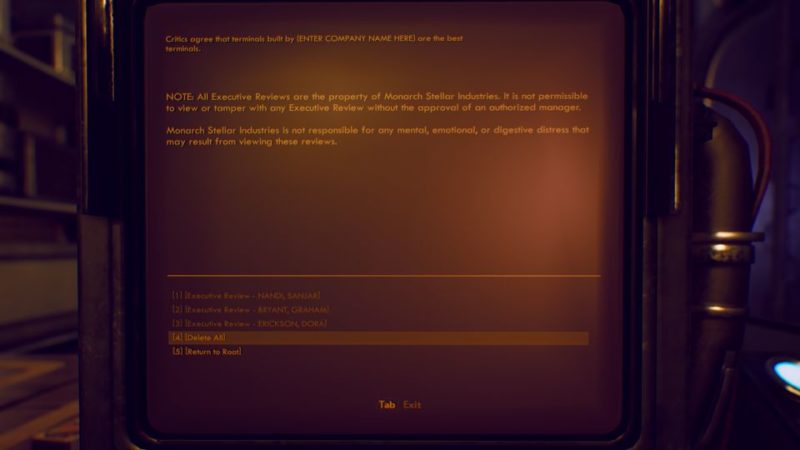 Get into the room
The bolt cartridge is inside a locked room on the upper floor.
Speak to Huxley using the comms.
Tell her to open the door. You can use various ways like Engineering, Intimidate or Persuade.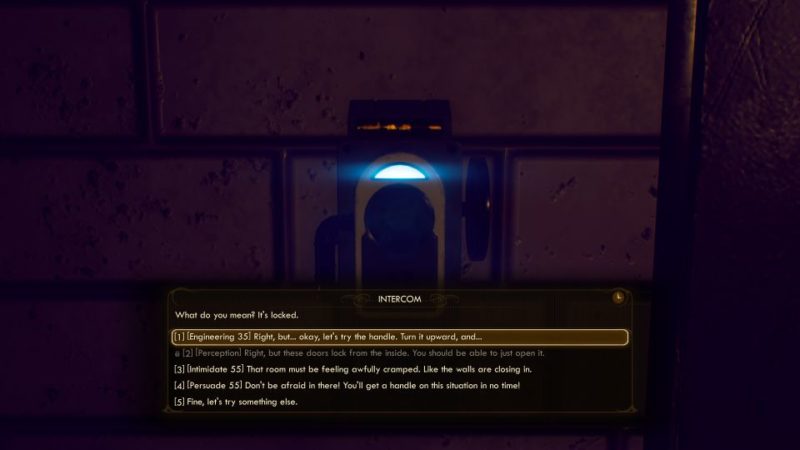 To get bits from her, you can further lie, intimidate or persuade.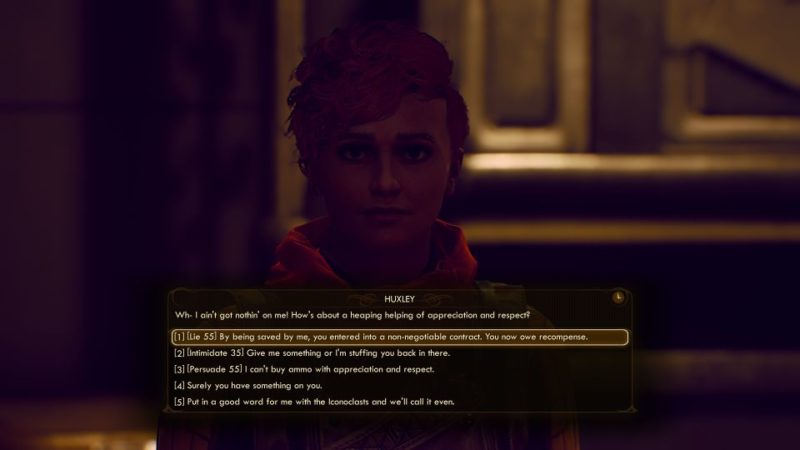 Retrieve bolt cartridge
Enter the room and take the bolt cartridge.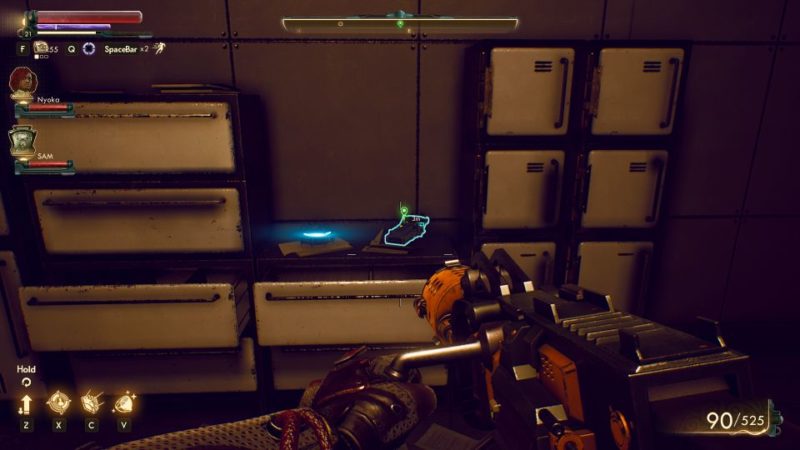 Return to Sanjar
Head back to Sanjar in Stellar Bay.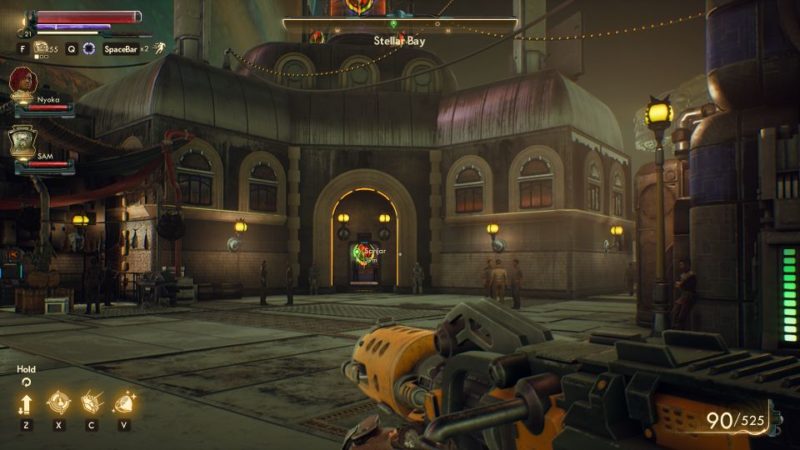 Tell him about the deleted review of him.
Next, give him the Bolt-52 cartridge and the quest completes here.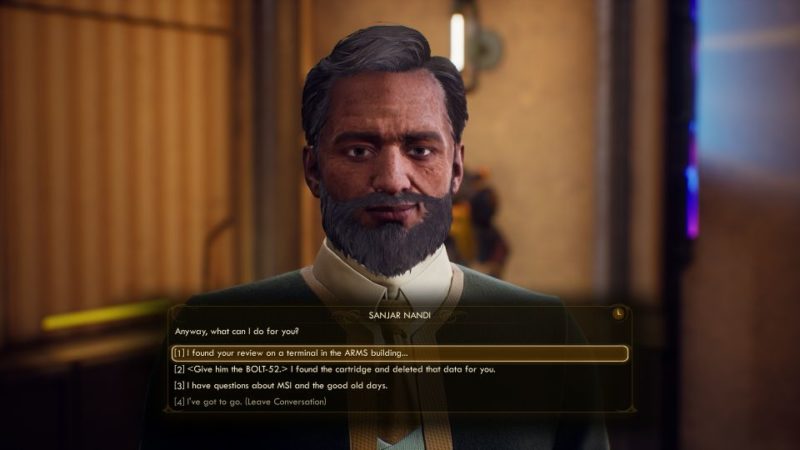 ---
Related articles:
Canid's Cradle (Sanjar Or Graham): The Outer Worlds
Errors Unseen: The Outer Worlds Walkthrough
Pay For The Printer: The Outer Worlds Walkthrough
The Commuter: The Outer Worlds Walkthrough
Flowers For Sebastian: The Outer Worlds Walkthrough
The Stainless Steel Rat: The Outer Worlds Walkthrough