Hey guys, I'm back with another blog income report, and this is for January 2018. Even though my traffic increased in January, my income did not go up much because the RPM decreased. Apparently it is a common thing for RPMs to go down in the first quarter, as advertisers are less willing to pay in this quarter.
What are blogging income reports for?
Many bloggers write income reports and it serves as a great way to motivate other bloggers and to show that making money via blogging is real. Many people think bloggers don't make enough for a living and while most bloggers don't, some of us do.
The big difference between those who actually make money and those who don't is how they treat their blogs. Is it a business or is it a hobby? Some do not know how to monetize their blogs as well. All of those can be learnt and it takes a lot of persistence to get it right.
Another reason for such reports is because it helps bloggers to make more affiliate sales. They inspire people by their huge figures and the flexibility of working anywhere you want in the world. Readers then sign up for blog hosting and other products via their affiliate links and they make more money.
While I probably can't inspire you because I don't make that much, it should at least prove that it's possible to make money as a blogger.
Do note that I do have affiliate links in this article as well.
Income for January 2018
The income for this month has not entered the bank account yet, but this is what I expect to receive a few months ahead.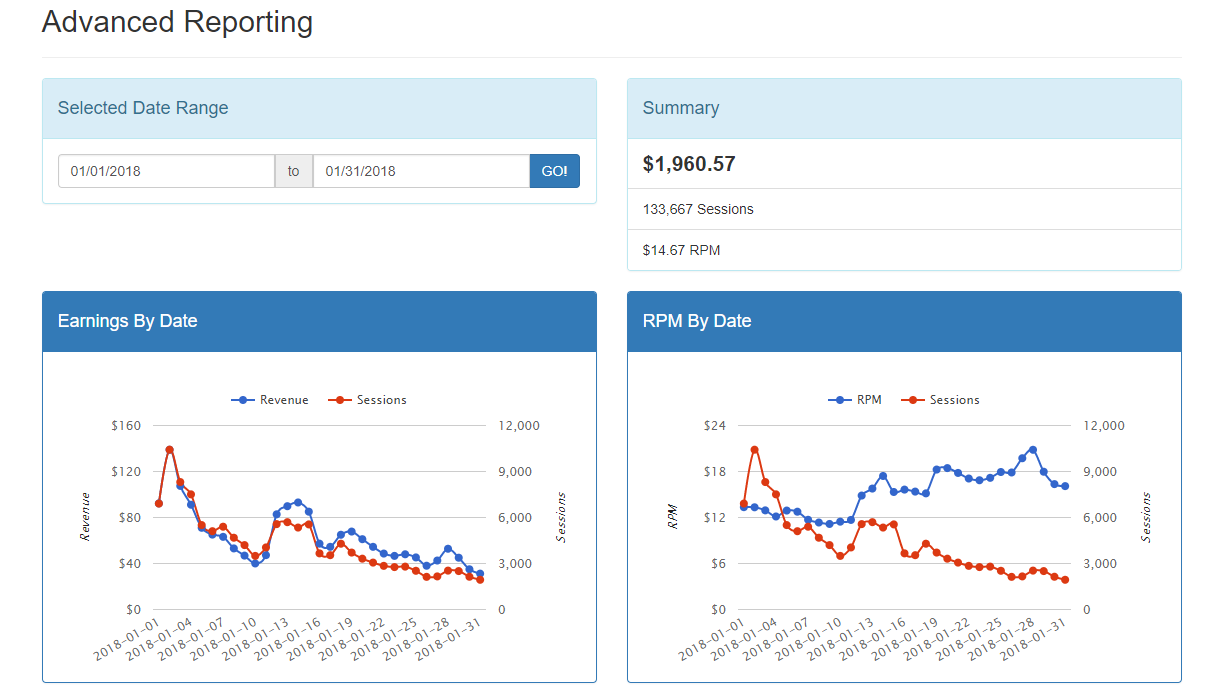 Mediavine: $1960.57
I no longer have Adsense so i'm fully on Mediavine now. While I do have some income from Steemit, I choose not to report it for many reasons like fluctuating values and not cashing it out.
My next income report will probably record a huge decrease (maybe half of my current income or less). It's because my traffic has gone down a lot due to the drop in cryptocurrency trends. Hopefully it will come up again.