Blake's Law is a main story mission in Tom Clancy's Ghost Recon Breakpoint.
Your task is to look for Cromwell at the Skell Foundation campus to find a way to retrieve the AI.
This is a walkthrough of Blake's Law in Ghost: Recon Breakpoint.
Head to Skell Foundation campus
Your first objective is to go to the Skell Foundation campus.
It's located in the Cape North province. The exact location is shown in the map below.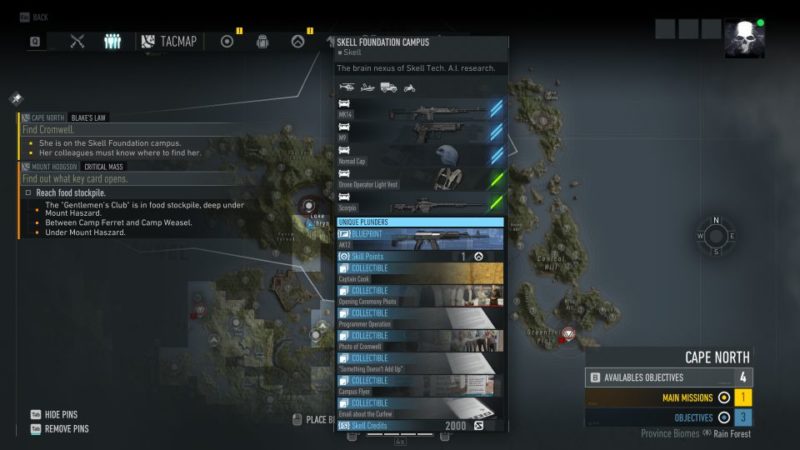 You will see the campus across the water.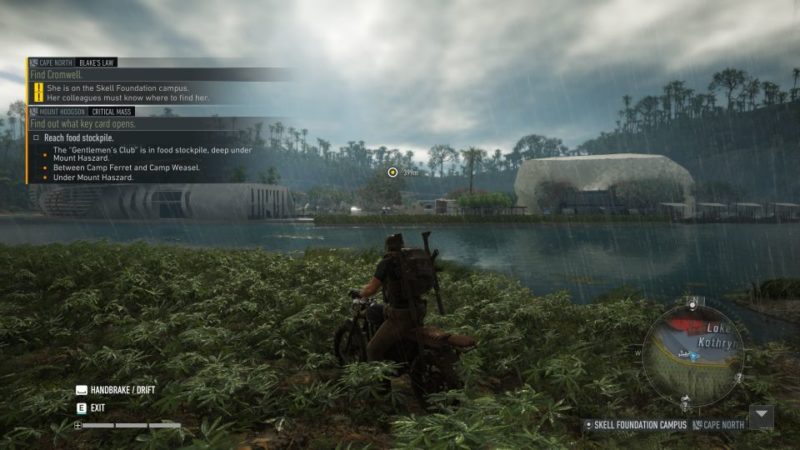 Find Cromwell
Inside, you'll encounter plenty of enemies. The hardest to take down would be the drones.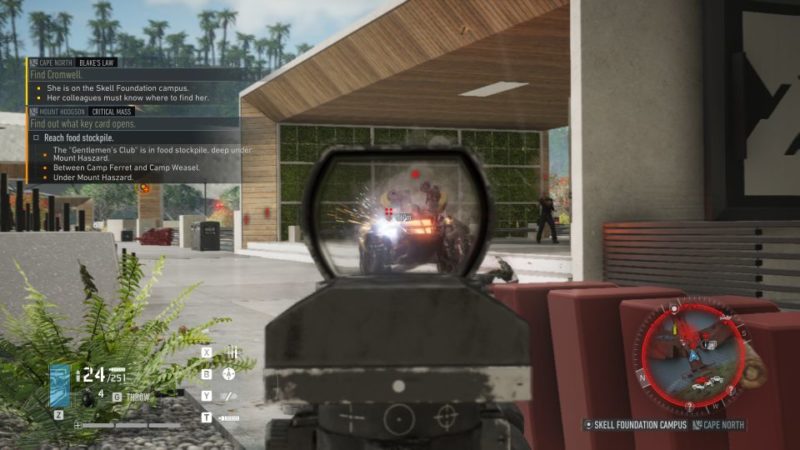 To find Cromwell, ask around for intel.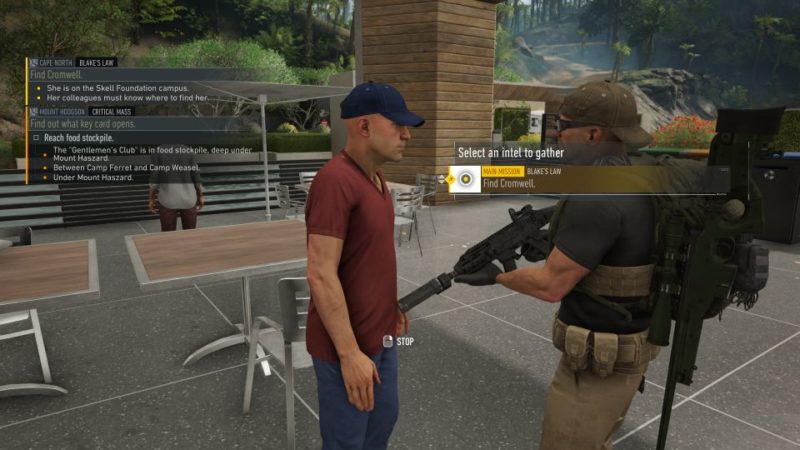 You'll get info that she's located on the top floor of the Pythagoras Hall.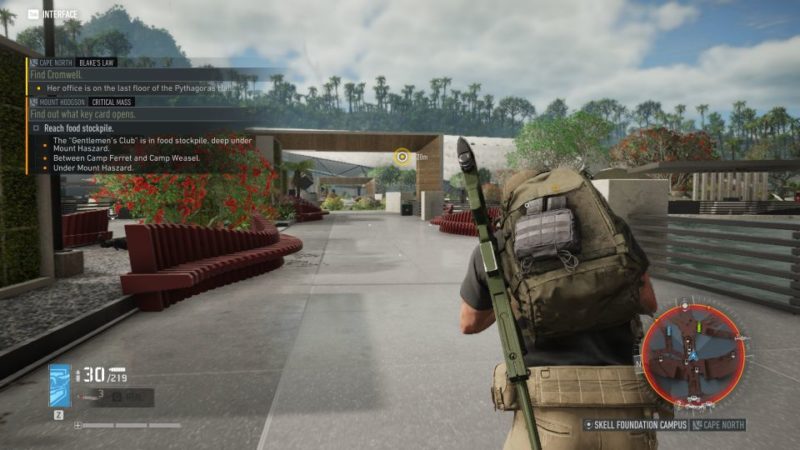 Enter the building and use the stairs all the way up.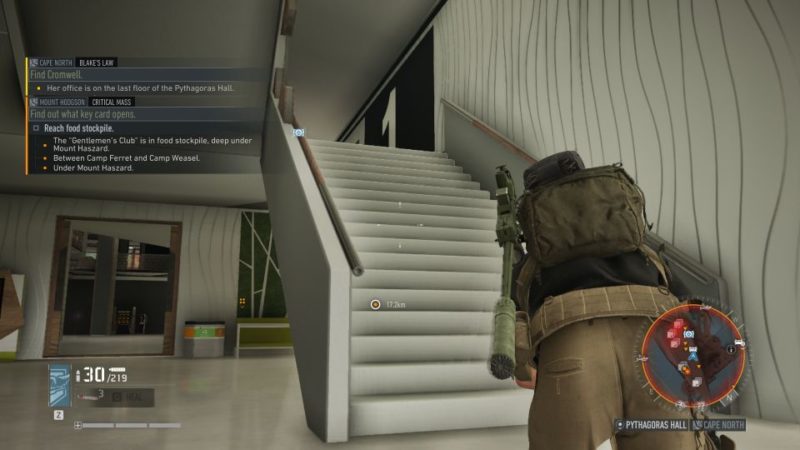 There'll be many guards inside the Pythagoras Hall as well.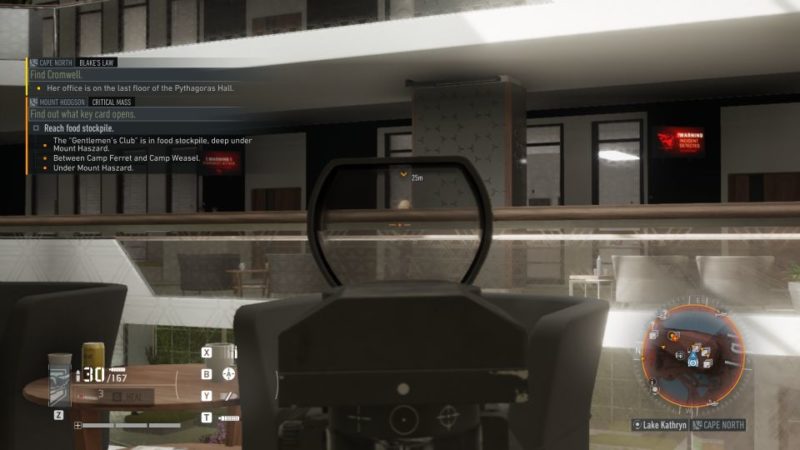 You'll find Cromwell in her room at the top floor. Speak with her.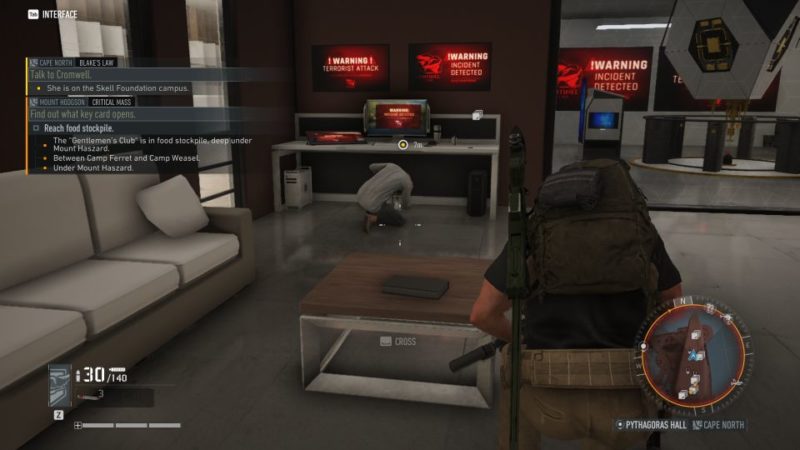 Gather intel on AI security systems
She'll ask you to go to the Archimedes Hall which is located just nearby. Head out of the building and go towards the other hall.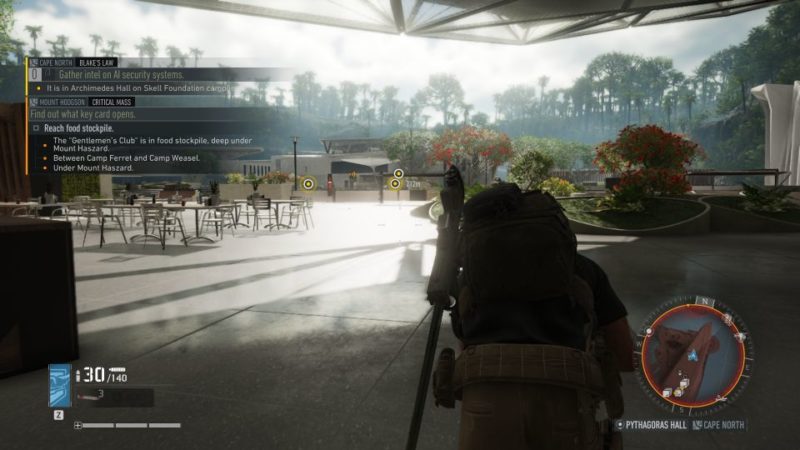 Similarly, there'll be guards in the area.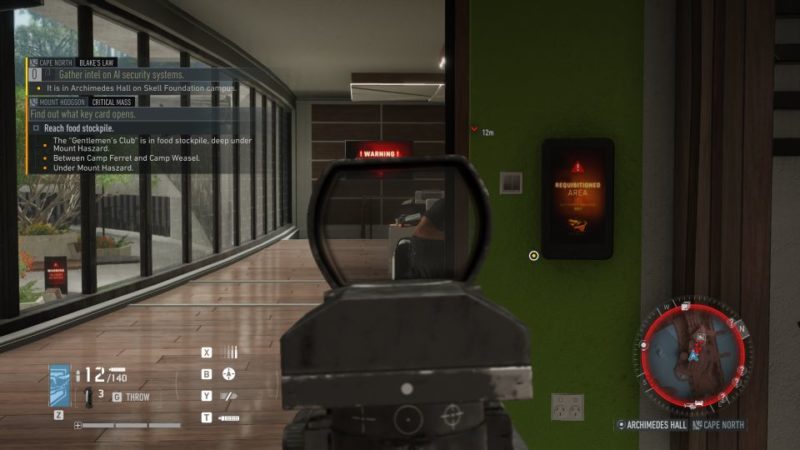 You'll need to gather 3 intel in this place. One is the notice board, and the other is on the computer.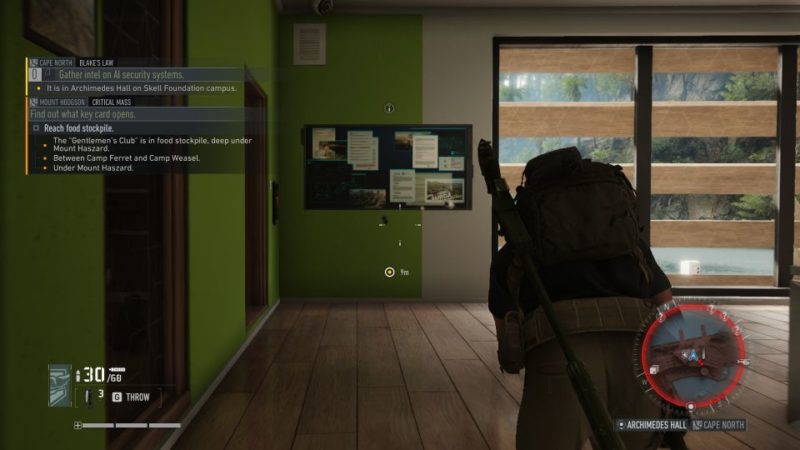 The third and last intel is in the server room, but you can't access it yet.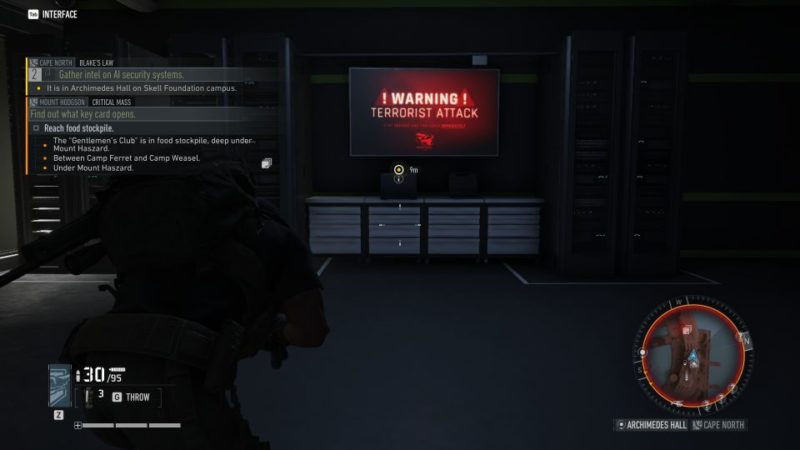 Get the key from a commander. Commanders have 3 stripes above the head. Shoot the leg and interrogate for the password.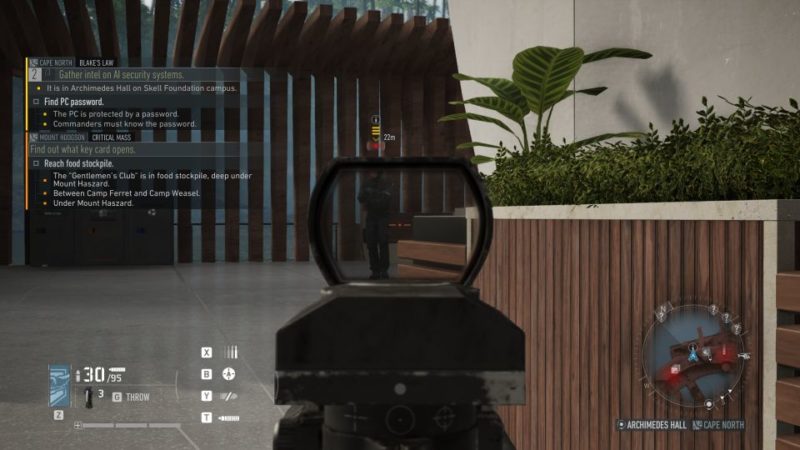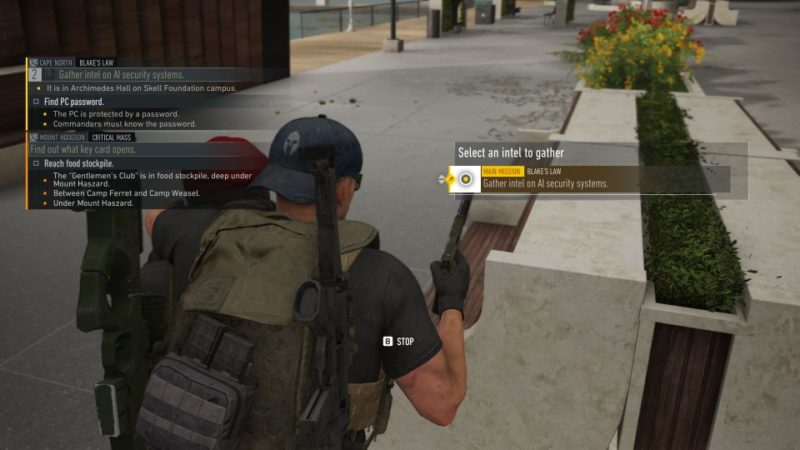 Go back to the computer to obtain the intel.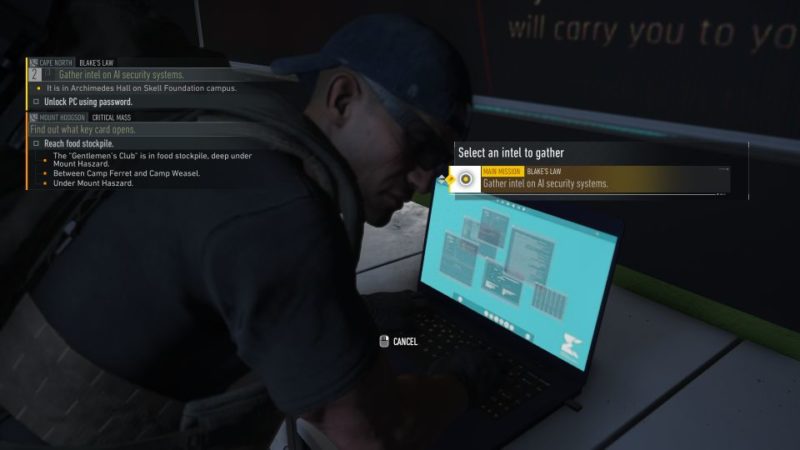 Return to Cromwell
Head back to Pythagoras Hall to meet with Cromwell.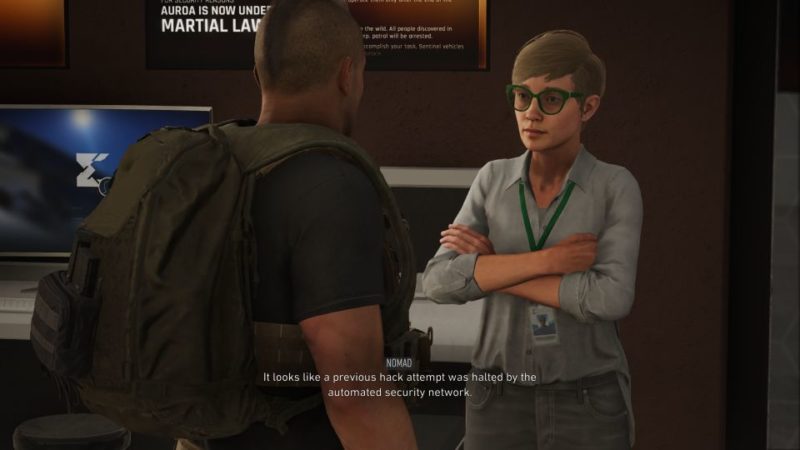 The mission ends here and you'll unlock another mission.
You will receive Skell Credits.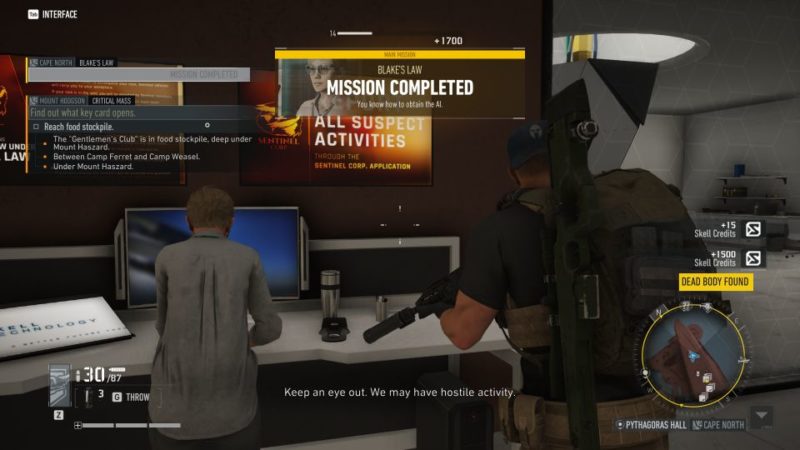 ---
Related articles:
Firepower: Ghost Recon Breakpoint Walkthrough
Cover Up: Ghost Recon Breakpoint Walkthrough
The Enemy Of My Enemy: Ghost Recon Breakpoint Walkthrough
The Top 10 Best Family Guy Episodes Of All Time
Weapons Of Revenge: Ghost Recon Breakpoint Walkthrough
Horn Of Plenty: Ghost Recon Breakpoint Walkthrough