Lego Speed Champions is the latest DLC in the popular racing game Forza Horizon 4.
In this newest DLC, it introduced a bricks challenge where you have to do stuff to earn bricks.
Here's a short guide on the challenge named Framed in Forza Horizon 4.
Your main objective is to smash into 10 bicycles in the Lego world.
Framed challenge
This challenge is classified as a hard challenge as it takes a little bit of time.
Fortunately, there's no time limit for this mission. You will earn 50 bricks for completing this task.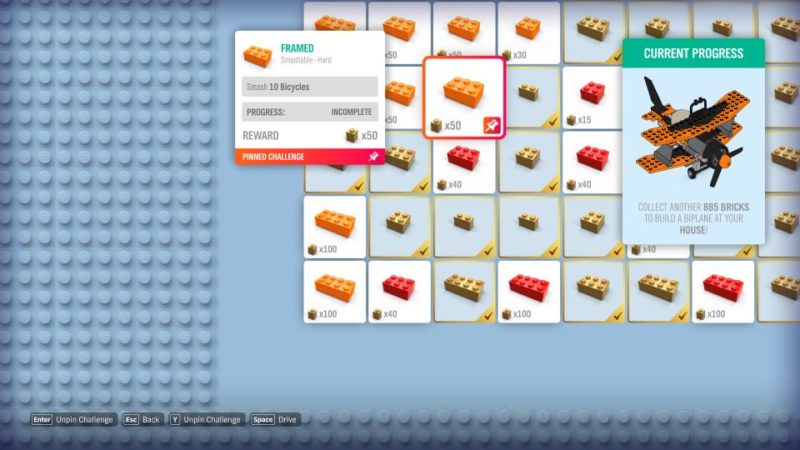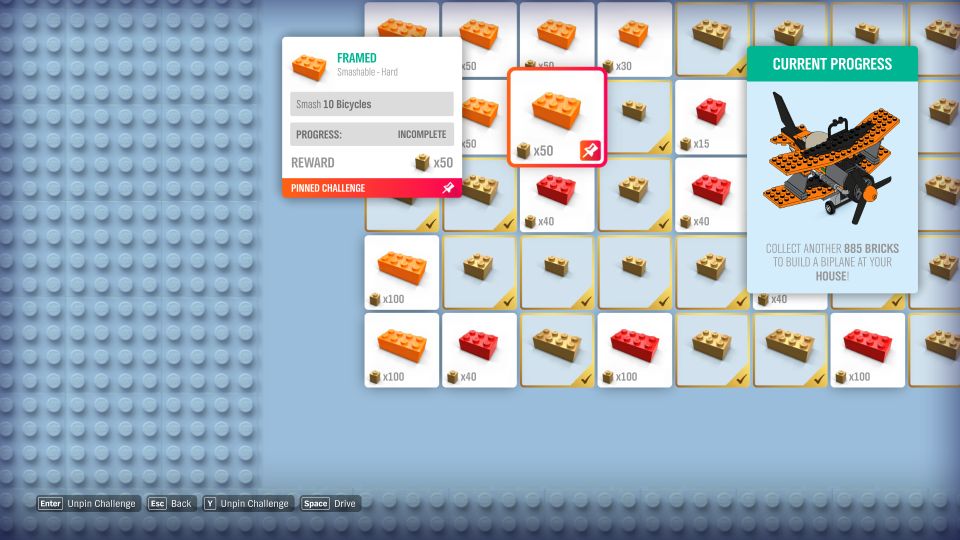 Where to find 10 bicycles
One of the places with tons of bicycles would be at the city center in Brickchester.
The exact location is shown in the map below, marked by the cursor.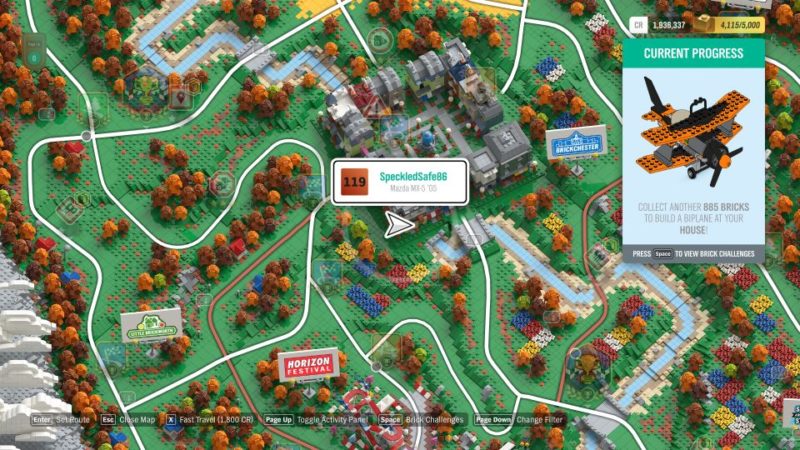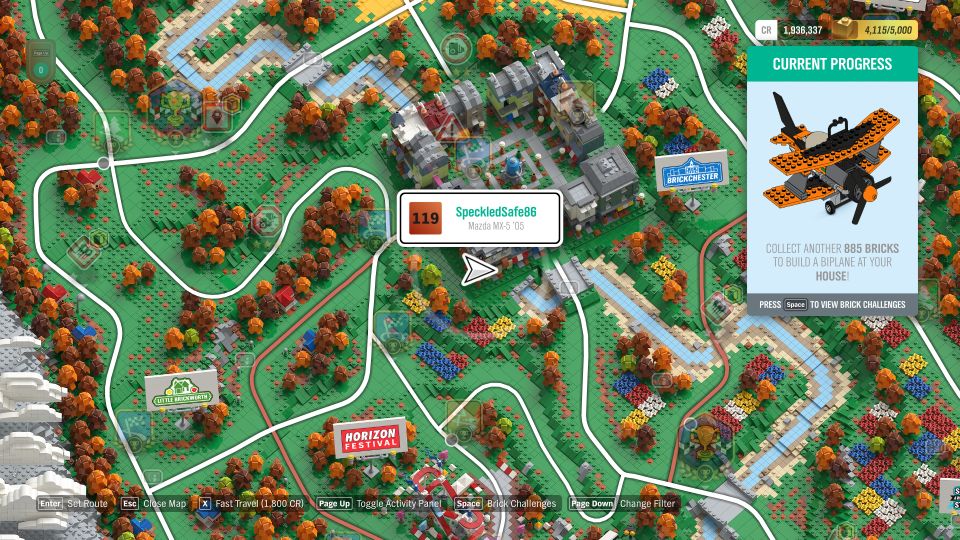 As you get there, you'll notice all types of bicycles at the side of the road. They come in different colors like red and green.
Just run over them and you're done. To look for more bicycles, just drive around the city and you'll find an abundance of them.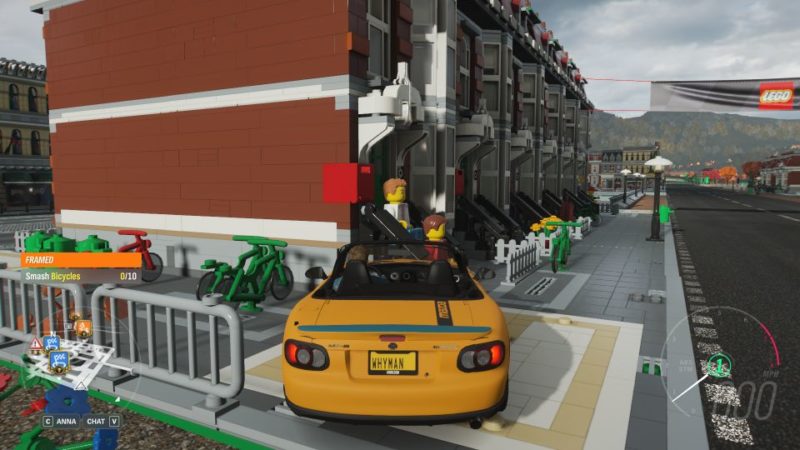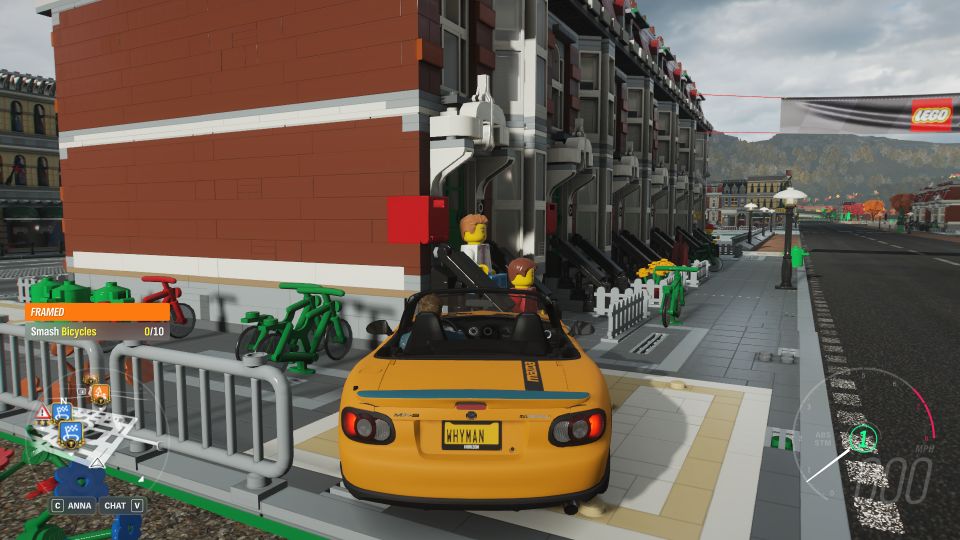 And that's it for this challenge.
---
Related articles:
Lego Speed Champions: How To Unlock Goliath Race
Barn Find Location: Lego Speed Champions (Forza Horizon 4)
Table Flipping: Forza Horizon 4 (Lego Speed Champions) Guide
How To Find Umbrella Stands: Forza Horizon 4 (Lego DLC)
How To Find Ladders: Forza Horizon 4 (Lego Speed Champions)
Smash 3 Coffee Carts: Forza Horizon 4 (Lego Speed Champions)
How To Find 50 Barrels: Forza Horizon 4 (Lego Speed Champions)
Smash 50 Lego Brick Piles: Forza Horizon 4 (Lego Speed Champions)