Better To Light One Candle is a mission by Rikki in Days Gone.
Your task is to follow her to repair the transformer and get electricity back.
Here's a walkthrough of Better To Light One Candle in Days Gone.
Ride with Rikki
Your first task is to ride with Rikki. Meet her at the gate of the Lost Lake camp.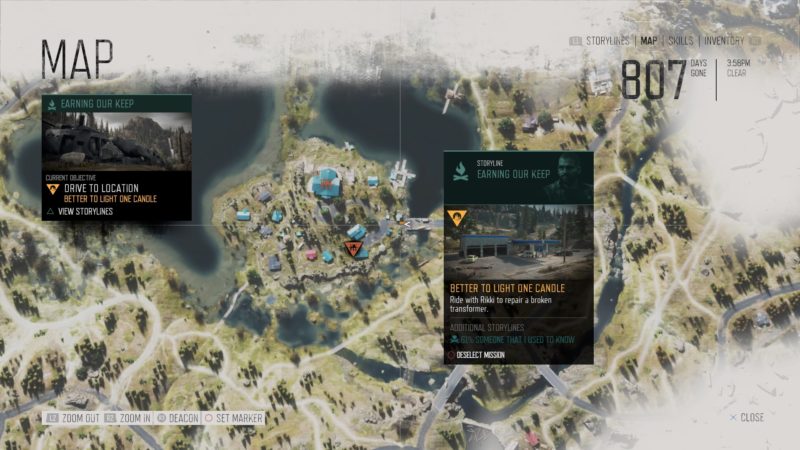 Grab your bike and wait at the gate.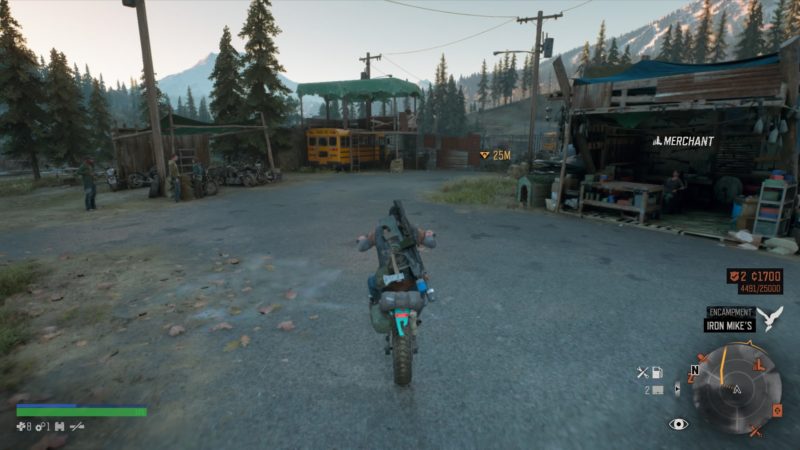 A cutscene will then load.
After the scene, follow her to the broken transformer.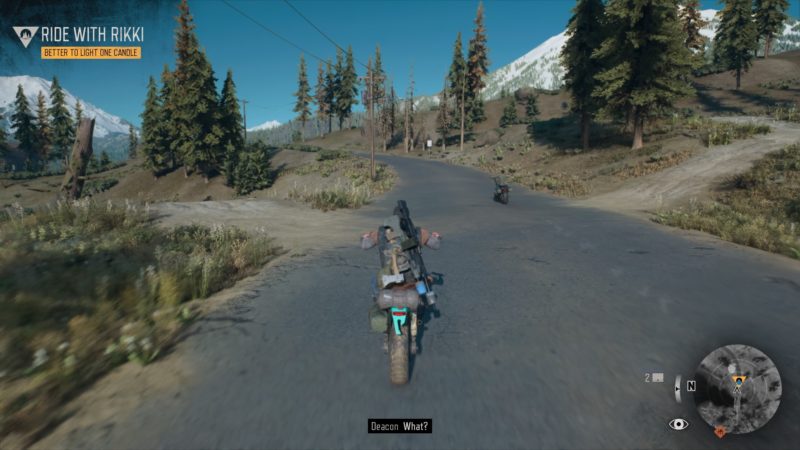 Clear the freakers
After arriving, you'll notice a couple of freakers. Kill all of them first.
There are also newts around the building.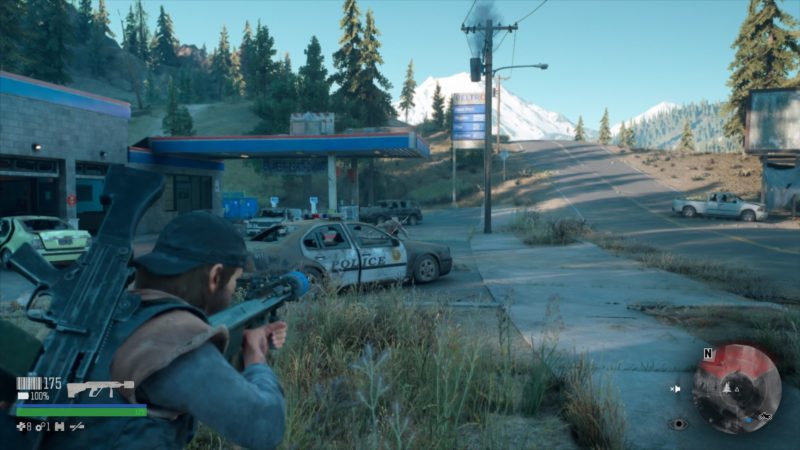 After the area is clear, help Rikki up the pole.
Protect Rikki
While she's going up to repair, the newts will come and attack you guys. There should be more than 10 newts coming in waves.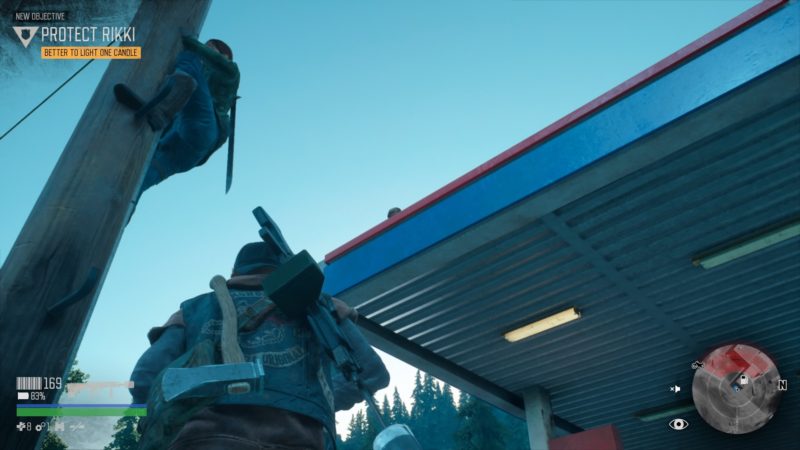 It's better if you keep a distance as the newts move pretty quickly.
Use focus and kill them.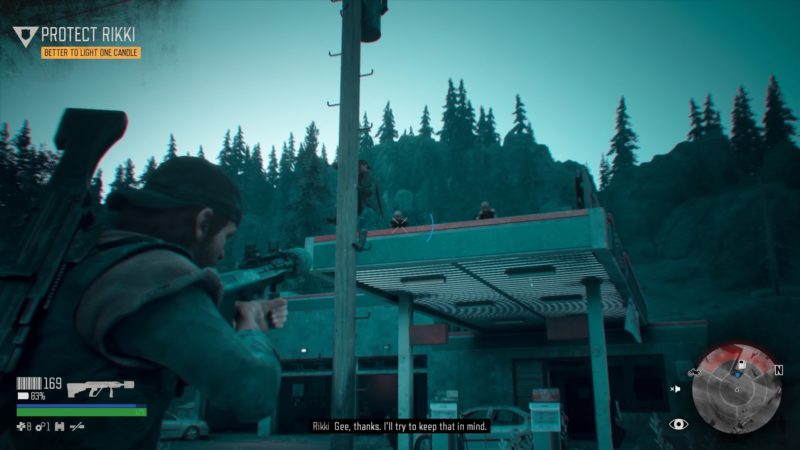 At one point, Rikki may be attacked by a newt as well. Kill the newt quickly, or Rikki will fall down and die.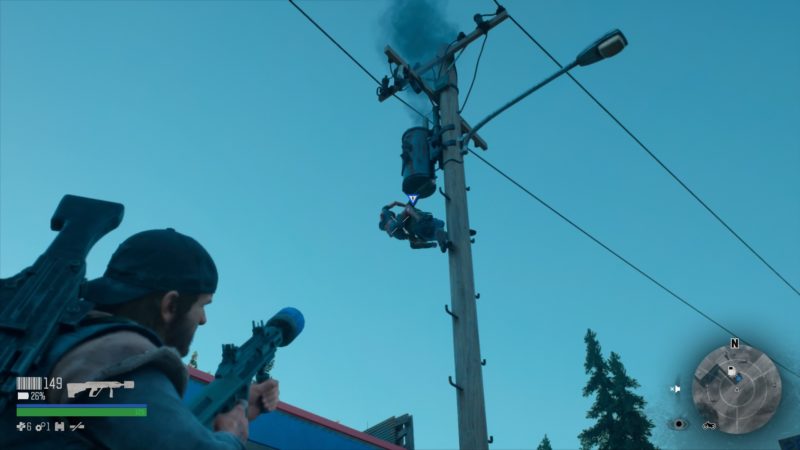 Follow Rikki
After repairing the transformer, follow Rikki back.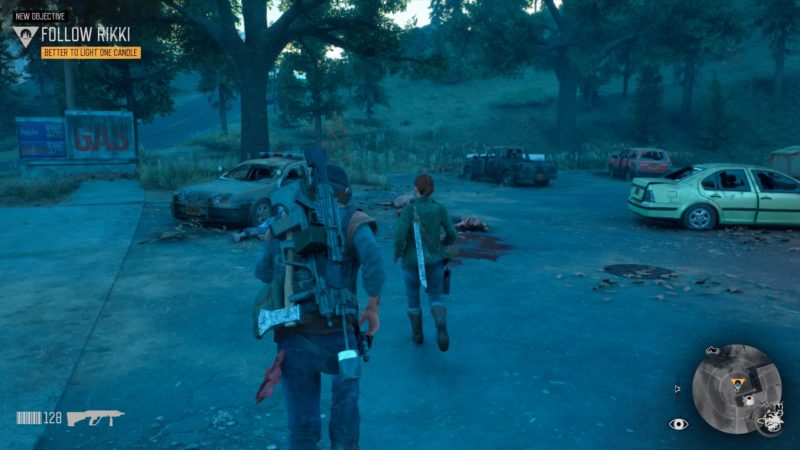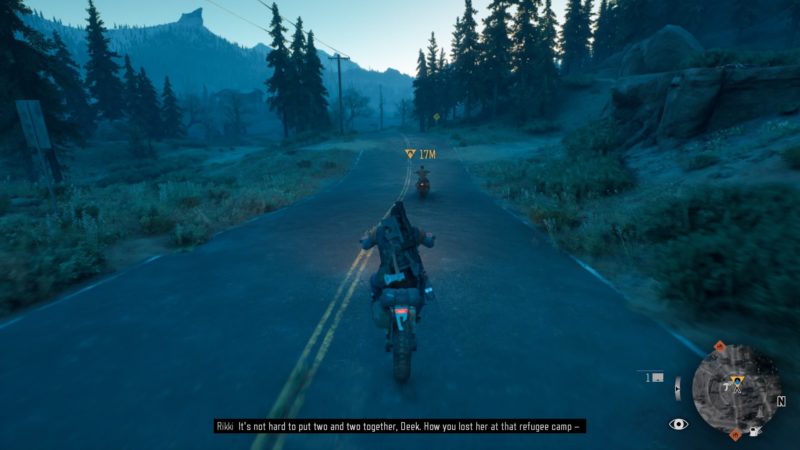 After reaching the camp, a cutscene will load and the power will be restored to the camp.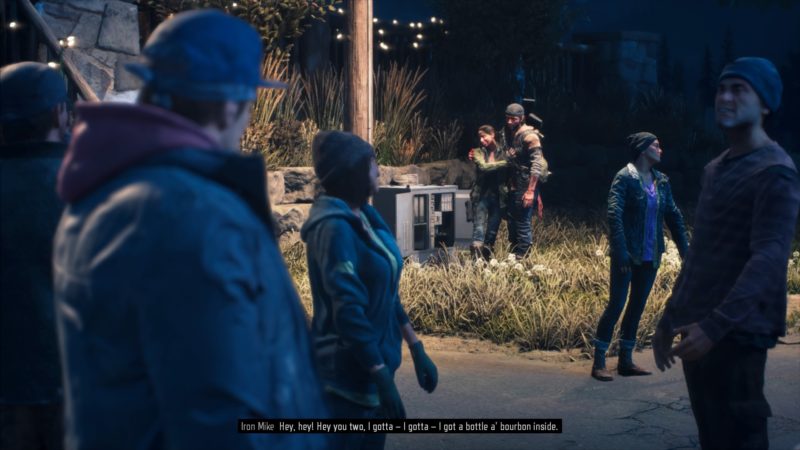 Next, follow Rikki to the infirmary.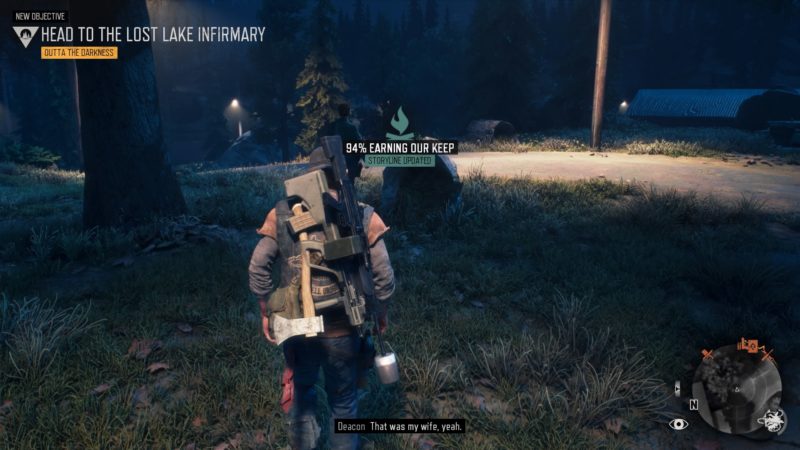 A cutscene will load and the mission completes here. You will get 6,000 XP in total.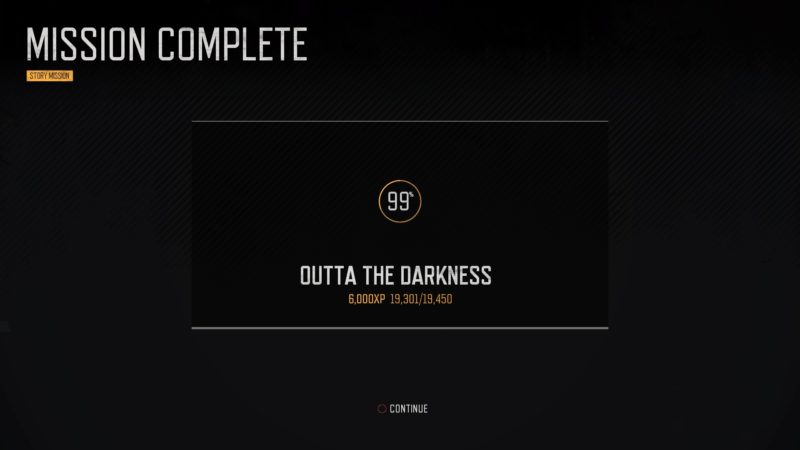 ---
Related articles:
Drinking Himself To Death: Days Gone Walkthrough
Some Kinda Freak Expert: Days Gone Walkthrough
No Beginning And No End: Days Gone Walkthrough
You Twisted My Arm: Days Gone Walkthrough
It Was On Me: Days Gone Walkthrough
Santiam Tunnel Nero Checkpoint: Days Gone Wiki