Zombie shows never lose their charm especially with the younger audience. There's something about watching them that makes people so hooked on the apocalypse and the probability of having to fight for one's life.
But who can blame them? Zombie shows and films especially those on Netflix are taking the world by storm. Here are some of the must-see zombie-inspired films on Netflix:
1. The Walking Dead
Set in post-apocalyptic America, The Walking Dead is a zombie horror television series aired in AMC. It is a TV adaptation of the comic book series of the same name by writer Robert Kirkman and art by Tony Moore and Charlie Adlard.
The series revolves around a large ensemble cast of zombie apocalypse survivors. These survivors are constantly under threat from mindless zombies, as well as other groups of survivors that have formed their own communities with their own associated group morals, laws, and hostility levels against other groups.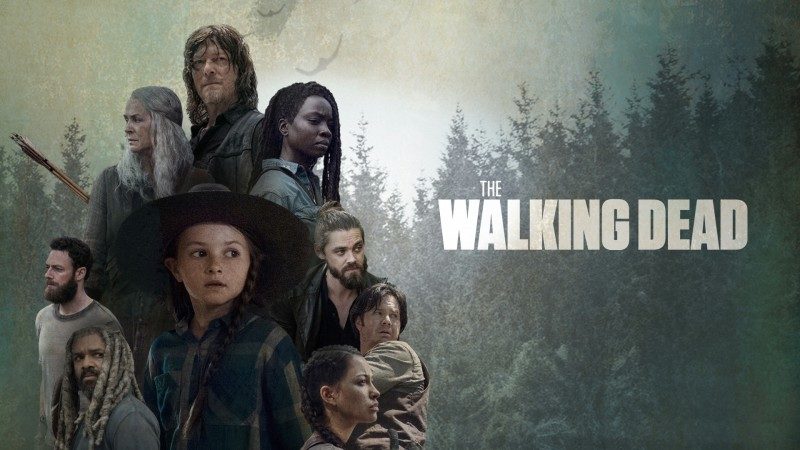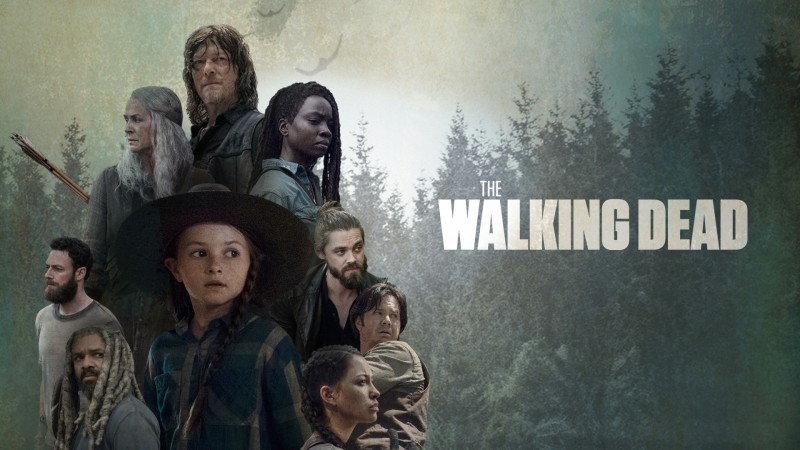 Rick Grimes, the series protagonist, was played by Andrew Lincoln until season nine. The large ensemble cast also included Norman Reedus, Steven Yeun, Melissa McBride, Chandler Riggs, Danai Gurira and Lauren Cohan.
The story of The Walking Dead is set after the beginning of a worldwide zombie apocalypse. Zombies, known colloquially in this series as "walkers", mindlessly lumber towards any living creature, including humans, to eat them. Walkers retain their sense of hearing, which makes using firearms against them difficult, as a gunshot would attract more walkers.
Walkers also retain their sense of smell, and are known to be attracted to the scents of live humans and animals. Initially, walkers appeared to infect humans and turn them into walkers by biting or scratching. However, the pathogen responsible for mutating humans into walkers is revealed to have infected all living humans. It remains dormant until the pathogen's host dies, at which point the hose becomes a walker. Walkers are partially immortal, and can only be killed by damaging its brain, or completely destroying the body.
The series' central protagonist, Rick Grimes, was originally a police officer in Cynthiana, a small town in Kentucky. While in duty, he is wounded and suffers a coma. When he awakens, the zombie apocalypse has already arrived. While looking for his wife, Lori, and his son, Carl, he hears of human group in Atlanta, Georgia.
He eventually becomes this group's leader. In his attempts to sustain his group and protect themselves from external threats of walkers and other human communities, Rick's moral compass is constantly tested, which builds one of the show's central themes.
2. Z Nation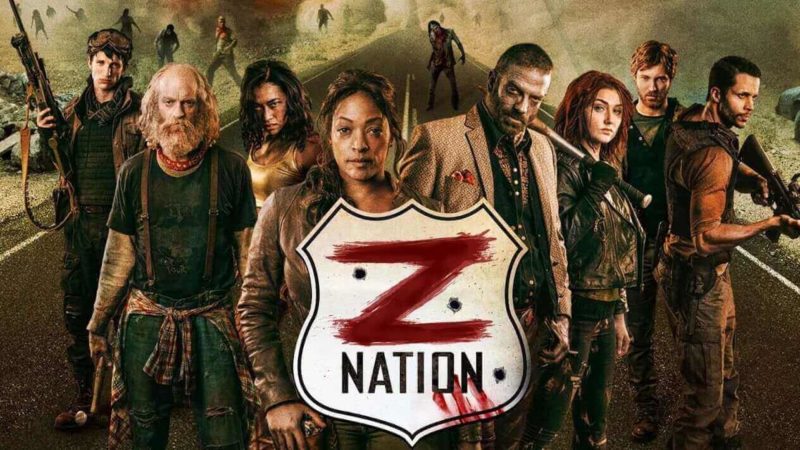 Z Nation is set three years after a virus has caused a zombie apocalypse. At this point, most of humanity is already dead. In the final days of society, Alvin Murphy, a former inmate at Portsmouth Naval Prison in Kittery Maine, becomes the last hope for humanity's survival. Murphy was one of three inmates in the prison who were forced to be participants in a government-sponsored experiment. Each of the three inmates was given a different vaccine as test subjects.
As the lone survivor of the experimental vaccine, Murphy has become the only person known to survive a zombie bite and to not turn into a zombie. His blood contained antibodies which were to become the beginning of a vaccine against the zombie virus. As the series progresses, he slowly turns into a zombie-human hybrid.
His skin slowly starts to shed and his body turns blue. He eventually gains the power to mesmerize and control certain types of zombies on his encounters. Even as a zombie-human hybrid, he maintains complete control of his mind and body.
The series is centered around his journey with a group of survivors from New York to the last known functioning Centers for Disease Control research lab in California. The group is led by Simon "Citizen Z" Cruller, who leads the group through the apocalypse as he watches the world from his many computers.
3. Kingdom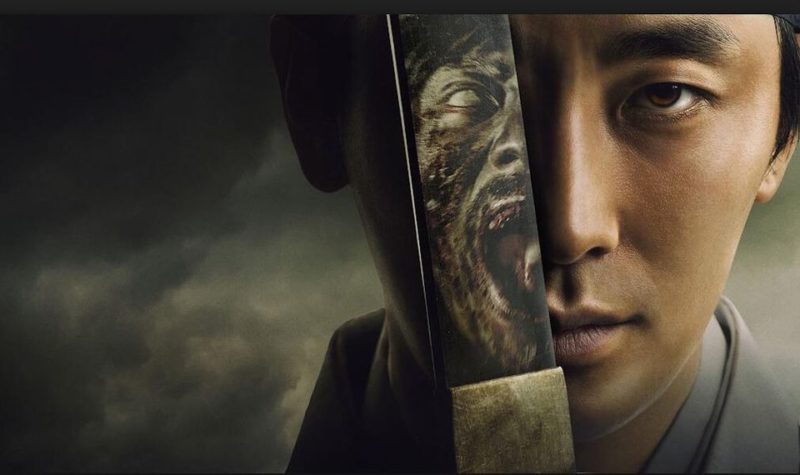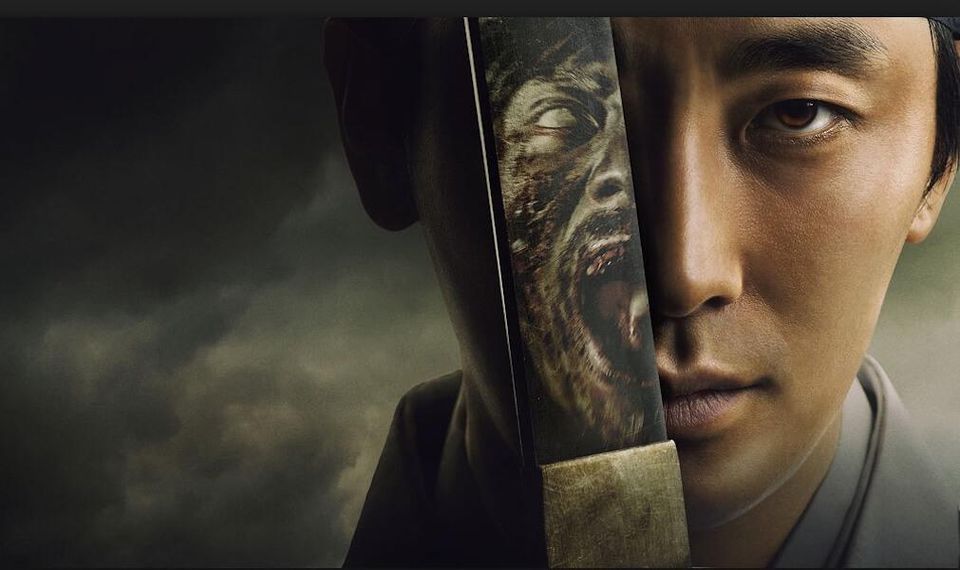 Kingdom (Hangul: 킹덤; RR: Kingdeom) is Netflix's series adaptation of the webcomic series "The Kingdom of the Gods". The comic was written by Kim Eun-hee and drawn by Yang Kyung-il, while the series is directed by Kim Seong-hun and shares the same writer. Premiering on January 25, 2019, it is Netflix's first original Korean series.
Kingdom's story is set in 15th-century Korea's Joseon period. The series begins with a notice on a billboard that says that the current emperor has died and the crown prince should ascend to the throne immediately. Within the palace, the king is sick and dying and has been receiving treatment secretly for 10 days.
Visiting the king has become prohibited to everyone, including the crown prince Yi-Chang (played by Ju Ji-hoon). The prince attempts to visit the king late at night in secret in order to learn the truth about his illness. Inside the king's room, the king is nowhere to be seen and a beastly monster roams within.
The prince eventually learns that there is a political conspiracy brewing against his ascension to the throne. The prince is forced to leave the palace with his personal guard Moo-young (played by Kim Sang-ho), and travels to a faraway province to see the physician who was treating the king. They meet Seo-Bi (played by Bae Doo-na), the last surviving physician in the clinic who wants to find a cure for the undead plague.
Together, they attempt to stop the plague from reaching the Korean capital city Hanyang (now known as Seoul), while political conspiracies attempt to stop the crown prince from claiming the throne.
4. Santa Clarita Diet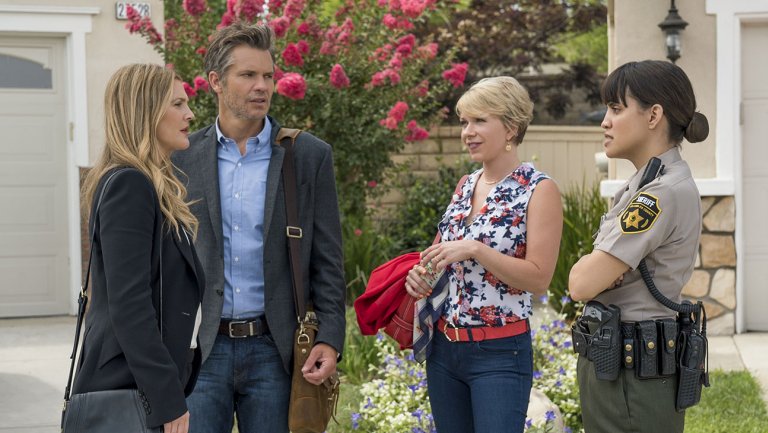 Santa Clarita Diet is a horror-comedy web television series on Netflix starring Timothy Olyphant and Drew Barrymore. The series is created by Victor Fresco, who also serves as the show's showrunner. He is an executive producer for the show along with Timothy Olyphant, Drew Barrymore, Chris Miller, Tracy Katsky, Aaron Kaplan, Ruben Fleischer and Ember Truesdell.
Timothy Olyphant and Drew Barrymore play as Joel and Sheila Hammond, a couple of real estate agents in Santa Clarita, California. Sheila suddenly turns into a zombie while maintaining control of her humanity, apart from a hunger for human flesh. The family had to arrange a way to sate Sheila's hunger, while trying to maintain good relationships with neighbors, contend with cultural norms, and learning about what caused Sheila's turning.
Receiving generally positive reviews, the series premiered on February 3, 2017. Critics praised the casting and the premise of the show and criticized the number of graphic scenes the show had. Netflix announced a second season on March 29, 2017 which aired on March 23, 2018. A third season was announced on May 8, 2018 and premiered on March 29, 2019.
5. Black Summer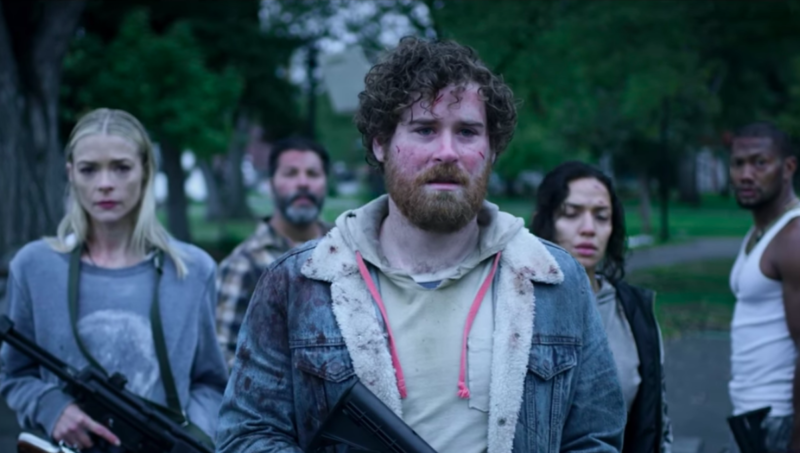 Black Summer is a zombie apocalypse drama series created by John Hyams and Karl Schaefer. Released on Netflix on April 11,2019, the spinoff series to Z Nation is 8 episodes long. The series is directed primarily by Hyams and is produced by The Asylum, which has also produced Z Nation.
It is set in the early days of the zombie apocalypse and stars Jamie King as Rose, a mother who is seeking her daughter who was separated from her six weeks after the start of the apocalypse. Rose travels with a small group of American refugees to find her missing daughter and survive in the dangerous early periods of a zombie apocalypse.
6. iZombie
iZombie is an American television series loosely adapted from the comic book series of the same name by Michael Allred and Chris Roberson under DC Comics' Vertigo imprint. The television series is developed for The CW network by Diane Ruggiero-Wright and Rob Thomas, both of whom serve as the show's executive producers along with Dan Etheridge and Danielle Stokdyk. The series premiered on television on March 17, 2015.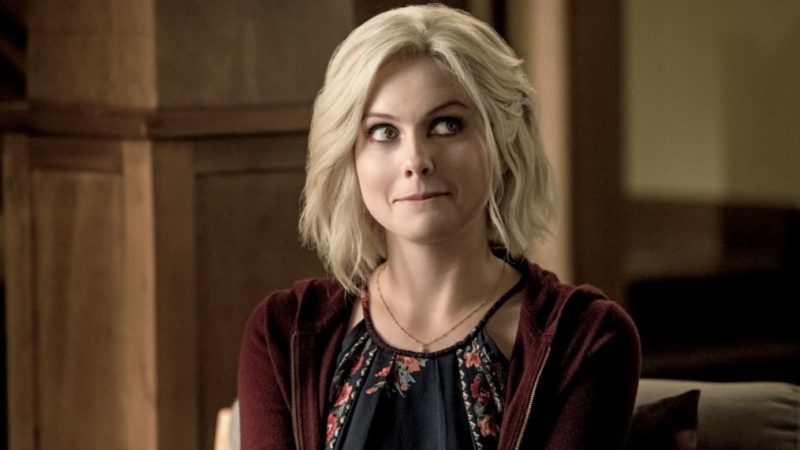 The show features Rose McIver as Olivia "Liv" Moore, a medical resident turned zombie. Liv turns into a zombie following an attack on a boat party which she attended by people who had taken a designer drug called "Utopium" along with the Max Rager energy drink. After she turns into a zombie, she breaks up with her fiancé, abandons her career, and starts to seek human brains. She learns that if she does not eat brains on a regular basis, she will slowly lose her humanity and turn into a mindless zombie.
To satisfy her new hunger, she takes a position in the King County morgue to eat the brains of the people she autopsies. Her eating habits were found out by Dr. Ravi Chakrabarti, a former researcher for the Centers for Disease Control and Prevention, a medical examiner, and Liv's boss. He becomes interested in her condition and begins to look for a cure for her while keeping her secret.
Liv learns that she can inherit some of the features of a dead person when she eats their brain. She can temporarily inherit their personality, their skills, and their memories. She experiences a dead person's memories as flashbacks or visions triggered with special stimulants like objects or sounds. She uses these abilities to help Detective Clive Babineaux solve murder cases as a psychic. Babineaux eventually learns of her true nature and keeps her secret as well.
7. Glitch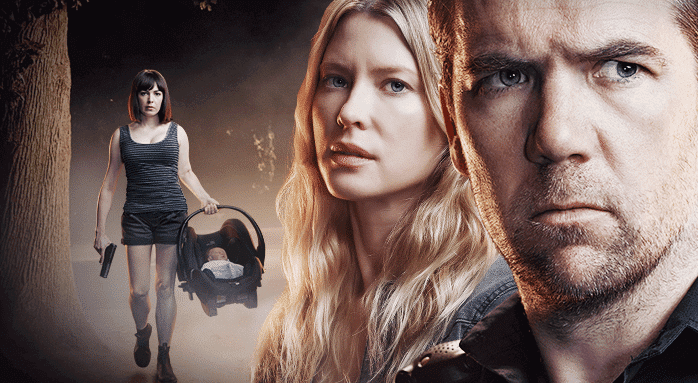 Glitch is an Australian television series set in the fictional town of Yoorana, Victoria. James Hayes (played by Patrick Brammall) is a police officer in Yoorana. After seven people rose from the dead in the town cemetery, he was called to investigate. He learns that all seven people are in perfect health and that none of them could remember their identities or their past, but are determined to know who they were in life.
James, with the aid of local doctor Elishia McKellar (played by Genevieve O'Reilly), helps all seven with their identities, while keeping the undead a secret from society. The seven newly risen people are all linked in some way, and the protagonists search for how and why the dead have returned.
Created by Tony Ayres and Louise Fox, Glitch has won a number of awards since it first aired on July 9 2015. The series has won a Best Television Drama Series at the 2016 AACTA Awards and Most Outstanding Drama Series at the 2016 Logie Awards. The series' first season was made globally available on Netflix on October 15, 2016. The second season was premiered on November 28, 2017 and the third season was announced on August 20, 2018 and has been filming since September 17, 2018.
Best Zombie Shows On Netflix?
Satisfy your cravings for a zombie film marathon by watching these hot picks from Netflix.
They're just what you need to keep you awake!
This article was written by a freelancer.
---
Related articles:
Top 10 Best RPG Horror Games Of All Time
Game Of Thrones S8E2 Recap: A Knight Of The Seven Kingdoms
Top Shows Like Arrow You Can Watch On Netflix
Top 10 Shows and Movies Like Bird Box
Best Shows Like Stranger Things – 7 Alternatives To Watch
Top 5 Shows Like Rick and Morty
Top 11 Best Netflix Superhero Shows To Watch Today