One of the most interesting jobs in the world is farming. It is the most common industry in the countryside. Most farmers use tractors to make their daily tasks easy and watching these farmers drive their tractors can be very interesting.
Some of us wonder how it feels to drive a tractor. It looks easy but for sure, it can be very challenging especially if you're behind the wheel.
Nowadays, you don't really need to own a tractor to experience what it's like to drive one. That's because tractor games are now available online.
There are lots of tractor games already available in the app stores for both Android and IOS users. These games will give you a chance to explore the farm using a tractor.
Tractor games are now becoming more popular to toddlers and kids. They offer users the opportunity to use a tractor to cultivate farms, deliver goods, and even tow heavy types of machinery.
Here is the list of the best tractor games you can find and play online.
1. Heavy Tractor Trolley Driver Simulator Game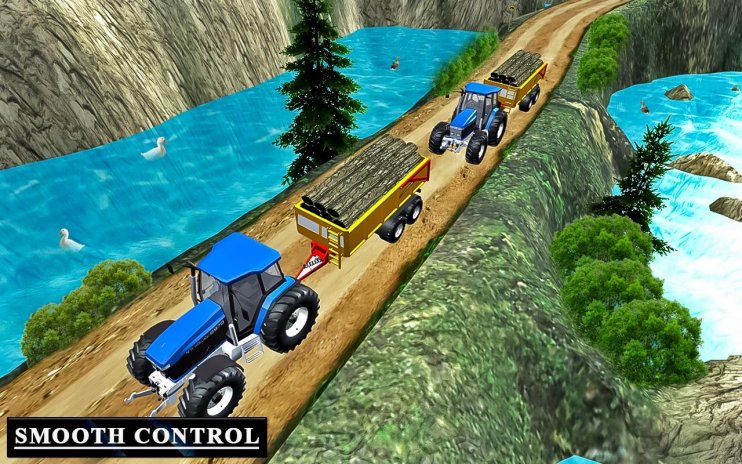 This is a tractor simulation game. You will feel the experience on how to drive a tractor. In this game, you will be tasked to deliver the goods carefully while driving the tractor through different terrain.
Directions will be given to you through arrows and the cargoes that you need to deliver will be placed in the red marked area.
The game is very simple and is playable to both young and young at heart. All you need to do is to follow the directions carefully and achieve every objective in every task.
You can maneuver the tractor back and forth. There is also a break shown on the side screen. But be careful to be always cautious while driving the tractor, simple mistake might crash your tractor and costs you an objective.
There is also a customization tool for the controls. You can choose to use the arrow control, which uses the side arrows for steering, the steering control, wherein you will use a steering virtual steering wheel, or the tilting control (i.e. control your tractor by tilting your device). Aside from driving controls, you can also choose from a different available camera view perspective.
2. Modern Tractor Transport Driving Simulation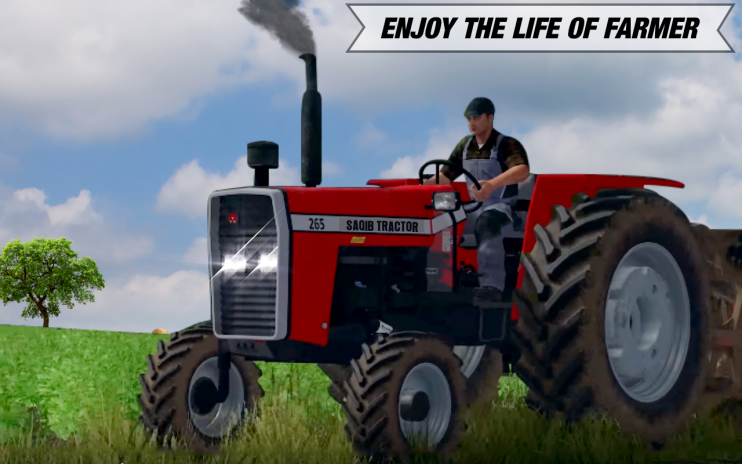 Modern Tractor Transport Driving Simulation is another tractor driving simulator that will definitely test your driving skills. Just like the previous game, the objective is to deliver the goods to a certain place.
But unlike the previous game, wherein you will usually drive through a hilly area, you will be driving not just a hilly terrain but also through a pitched road.
In this game, you will be tasked to deliver goods or raw materials from the farm to the market or to the manufacturing companies. The unique feature of this game is that it allows the players to choose their own tractor from three available tractors.
This game is pretty difficult compared to the previous one but there is an advantage to the players because there is an available mini map on the screen. You must learn to take advantage of this mini map and be sure to carefully drive the tractor because you might end up failing to achieve your objective.
3. Tractor Hero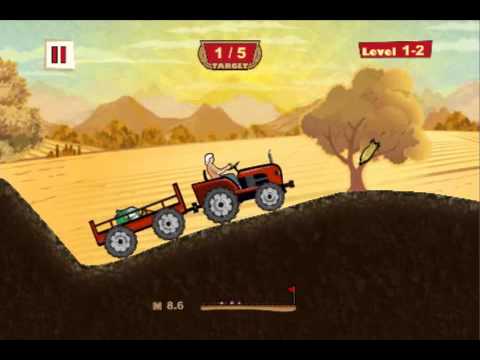 Tractor Hero is just like the other tractor simulator game but it has an incredible graphic design. Creators of this game did a great job of making a simple yet challenging tractor game.
Here, you will be tasked to collect and deliver vegetables, fruits, and other goods to the respective destinations. Also, you will be facing challenges in this game that are much more difficult compared to other games.
Players can choose not just their preferred tractor but also their preferred driver. There are lots of available tractors in the game that is just waiting to be bought. The game also has its own virtual currency where you can use to buy your desired truck.
You can earn coins by finishing some achievements and objectives. Currently, the game is already available in two main platforms, Android and iOS.
4. Tractor Drive 3D: Offroad Sim Farming Game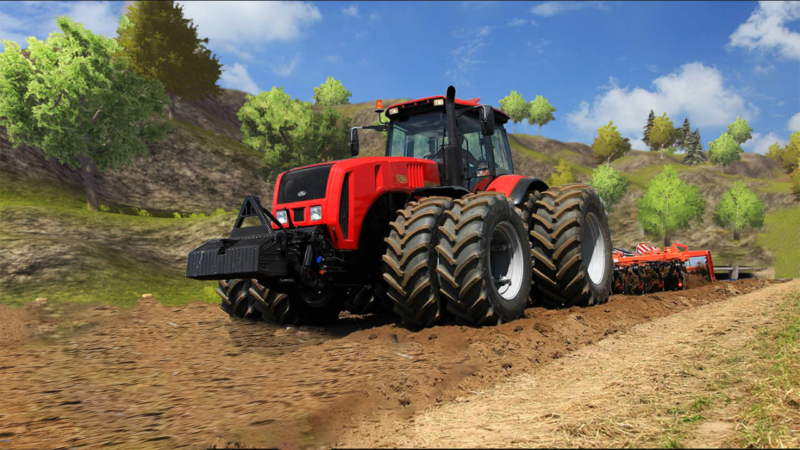 Unlike the previous games where you will just deliver the goods, in Tractor Drive 3D you will be playing the part of the farmer. This means, you are not just delivering the goods to the market but you will also be the one responsible for farming your land by using your tractor. This game is considered as the best 3D tractor game available.
When you start playing this game, there will be four tractors available to you which are placed in your garage. You can only use one tractor in the early phase of the game and later you can unlock the other three by watching a video ad for free.
The challenge of this game is to complete each task given to you in a given time. You must make sure to finish the task in the allotted time because once the time is up and you are not yet done with it, you will need to start it over.
It's quite a challenging task but the creators don't want you to be frustrated that's why there are customization tools. You can choose from arrow steering, tilt steering, or wheel steering. Be sure to be comfortable on the controls that you will choose.
As you keep reaching higher levels, you will be able to unlock different equipment that can be used to plow the land. One of the challenges of this game is the player must be the one to farm the land but in order to start farming, you should first buy the crops which is available in the app itself.
It is indeed a challenging game with a good and smooth graphics design. You will definitely enjoy playing this one.
5. Chained Tractor Bus Simulator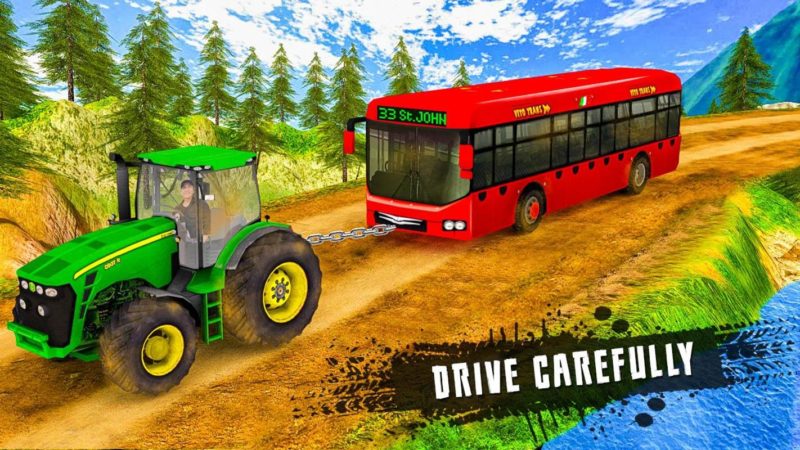 Unlike the other games where almost all of the challenges are related to farming, the Chained Tractor Bus Simulator game is different. In this game, you will be tasked to transport the bus attached to the tractor to a given destination in a limited time.
It sounds like an easy task but the terrain will make it really difficult because you will not be driving in a soft road but rather, you will be maneuvering off-road.
You can buy tractors by using the coins you earn from different achievement. Every challenge becomes more difficult once you reach a higher level.
It also features different environmental effects such as sunny, rainy, and snow. Graphics are also above average with controls that function smoothly.
6. Tractor Mania from Emerald Games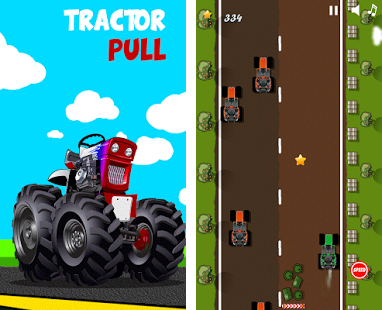 In this game, you will need to control your tractor as you drive your way through different challenges and obstacles. The controls are easy because it's an automatic drive tractor so you only need to tilt your device.
The objective of this game is for you to collect as many stars as you can without getting smashed. One technique is to use boost because it makes your tractor immune from obstacles. Kids will definitely love this game because of its easy and smooth controls.
7. Go Tractor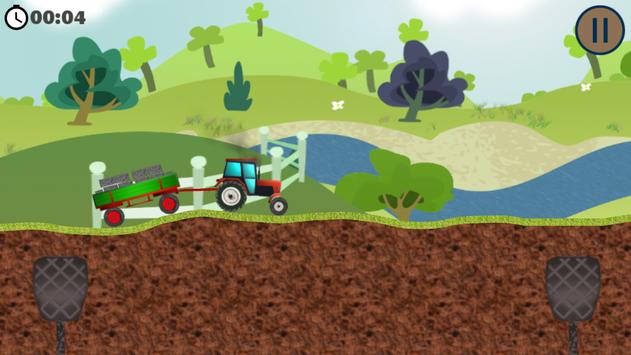 In Go Tractor game, you will need to finish the task in a limited time in order to gain more stars and be able to unlock higher levels. If you are familiar with the Hill Climbing game, this game is basically the same with Hill Climbing but it uses a tractor.
A trolley will be attached to your tractor. Every trolley contains different things inside that you need to carry all throughout the track. You need to reach the finish line without dropping a load because if you drop a single thing, it will cost you a star.
There are lots of challenges in the way and you cannot just memorize the terrain because there are different maps on every level. Also, as you keep progressing, you will be able to unlock five tractors and use it to finish all the remaining tasks in the game.
8. Tractor Mania From Gametornado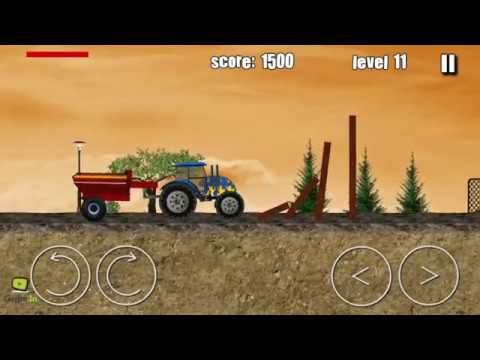 This game allows you to drive your tractor through different terrain with a cargo attached to it. Each level has different cargoes. The most common of which that you need to deliver are farming goods, trolley, and even vehicles.
In order to advance to another level, you will need to finish the level before it. Every level in this game has a different terrain. You can only reach higher levels if you upgrade your tractor which is only available once you earn a star. You can use your earned star by buying new tires, better batteries, and more.
In a nutshell
Tractor games are quite entertaining for kids and for the kids at heart. It challenges players' driving skills but in a safe and entertaining way.
Also, it makes them aware of different farming activities that they will never get to experience in real life.
This article was written by a freelance writer.
---
Related articles:
Best Disney Movies Of All Time
Top 9 Best Puzzle Games Of All Time That You Can Play
Best Pirate Games You Can Play Today
Best Ice Cream Toppings Of All Time [Updated 2019]
Worst Anime Films and Shows Ever