The price of any product changes according to the time of year. This depends on the law of supply and demand, seasonal sales, and competition between brands.
Laptops have been in the market for long enough that more observant buyers can predict when a good deal is coming in when they look at a calendar.
With the prices of decent laptops nowadays, you can save a fair amount of money with just a little patience.
Here are some of the best times to buy a laptop.
This article may have affiliate links.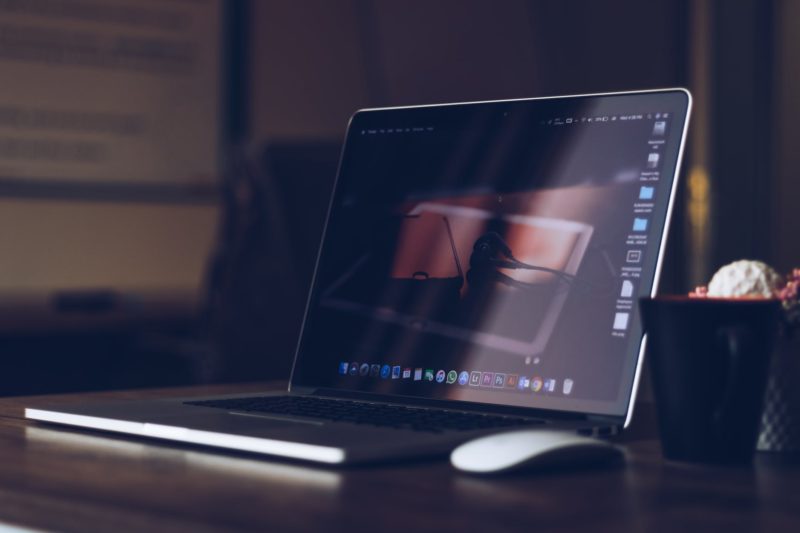 Back-to-School Sales
Many school supplies stores will offer a back-to-school sale around August and September. Many gadget stores will do the same, meaning laptops will likely have a drop in price as well.
These sales will likely be first seen around the last month of summer vacation until the first month of the new school year.
If you're observant, you can even find some vendors trying to get ahead of the competition by starting their sale in July.
November
Black Friday is the first day after Thanksgiving where shops will be open. This day on November usually sees a big drop in electronics prices. Following the Black Friday rush is the Cyber Monday sales online.
Because December is so close by, stores see the month as an opportunity to get gift-buyers in time for the holiday season. Laptops start becoming a lot cheaper at this time.
In many cases, "one-day-only" sale prices can last for an entire month and still be successful for the stores.
The April Dip
Laptop manufacturers tend to push out their latest models around April. This means that stores will be rushing to clear their old inventories to have space for the newest stock.
For the savvy laptop buyer, this means a sale will be coming in together with a lot of new models. This is great for the patient and content shopper and those who are looking to get the best gear they can.
Buying an older model will still count as brand new, meaning its warranty will still be active no matter how old it is in terms of the laptop production cycle.
Days of the Week
Announcements on rebates are usually done on Mondays. This means that buying a laptop on a Monday can get you some money back on a purchase. Some store clerks may not mention rebates.
In these cases, always have them check with the manufacturer in case a rebate announcement came out on the day. A simple request like that can save you some money on a laptop.
For those with the time to look, you can also check for announcements from different manufacturers online to find the best deals.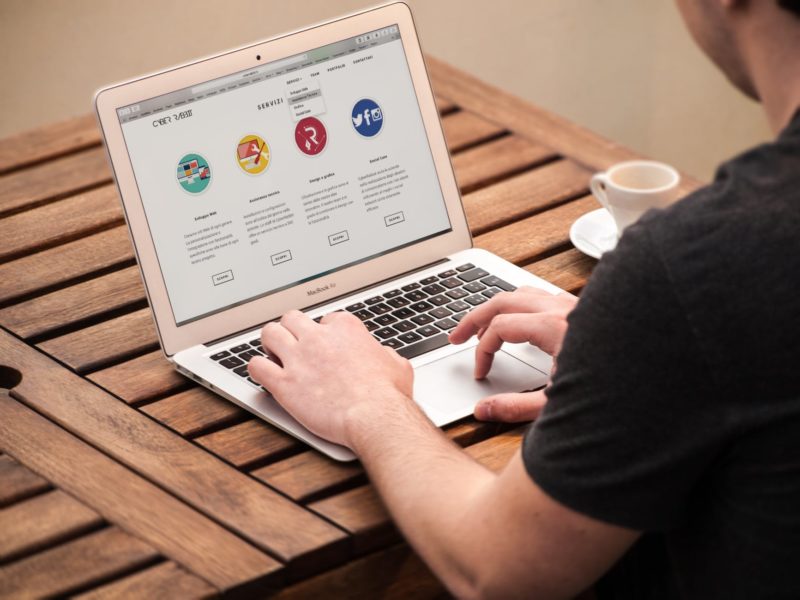 The top 5 things to consider when buying a new laptop
Different people need different things out of their laptop. Choosing one is about as difficult as choosing a shoe. Even at the same price point, there are far too many models to choose from.
Choosing a laptop is a matter of knowing exactly what you need and finding the best laptop that fits. The best answer to these kinds of questions is a set of criteria to assess different models against.
1. Size
Picking a laptop size has implications on its entire design and usability. Unlike other laptop hardware like RAM cards or storage spaces, a laptop's size cannot be altered or upgraded if you happen to not like it. You're stuck with it when you buy it, whether you like it or not.
Laptop sizes can range between 11.6 inches and 17.3 inches. The more common display sizes that manufacturers use are 13.3 inches, 15.6 inches, and 17.3 inches.
Some manufacturers make laptops that have display sizes in 11.6 inches, 12.5 inches, and 14 inches.
Consider portability. A smaller Windows laptop tends to be thin and light as well as small, making them easy to carry. When you can sacrifice processing speed for size, look for a display size between 12.5 inches and 13.3 inches. They should weigh somewhere around 1 to 1.5 kg.
You have to understand what you're missing out on when buying a laptop with a smaller frame. It's difficult to safely support high-speed CPUs or discrete graphics cards in smaller laptops.
These are usually reserved for 15.6-inch laptops and higher. Also, consider which ports your smaller choice will have. Smaller laptops tend to have a smaller selection of ports.
Keep things like USB ports and their positions around the laptop frame in mind. Also, think about whether you will need a LAN port or an external monitor port like an HDMI.
Laptops also come in different classes. An Ultrabook trades in performance for size, featuring an extremely slim and light frame. The Lenovo Yoga and the Asus Zenbook belong to this class. The Notebook balances out power and portability.
Apart from that, the Dell XPS 13 and the HP Envy x360 are good places to start when looking for Notebooks. Some laptops can have their keyboards tucked away, leaving the screen to be used as a tablet. These are called Convertibles, 2-in-1 laptops, or 2-in-1 PCs.
The Acer Chromebooks and the Microsoft Surface Go belongs here. For those who need more power packed into a bulky, but portable package, gaming laptops and traditional clamshells are the way to go.
2. Screen quality
Consider how long you will be staring at your laptop screen. Getting a laptop with an uncomfortable screen probably isn't a good idea if you will be using it for a lot of your work.
A laptop with a touchscreen tends to have a glossy finish, for example. This means that they tend to reflect light under bright conditions. This is bad when performing tasks that need attention to detail like reading, gaming, and editing photos or videos.
The glossy finish is a trade-off for the convertible's ease-of-use factor, so think about which quality you need more.
Following that, think about the resolution that your next laptop will have. If you need a lot of detail or information up on the screen at once, selecting a laptop with a 1920 x 1080 pixel display is a good start.
Some laptops offer 4K resolution support as well, but these tend to be very expensive. The hardware and the software needed to support 4K resolution pushes the price point on these laptops up, not to mention that these are considered top-of-the-line stuff, meaning they can be as expensive as they need to be.
Get something like this if you're a professional editor or content creator.
People who will be working with images or videos a lot will also want a display that can support better color accuracy and a wider color gamut.
Anything less will cause problems in editing.
3. Keyboard quality
The keyboards on laptops vary in quality. Laptops with smaller frames tend to pack in the keys in a very tight space. This can lead to poor performance and possible injuries in the wrists when used for a long time, so consider this carefully.
Any typist worth their name would never want to be caught hunting their keyboard for the arrow keys.
A keyboard should ideally have full-sized keys with a comfortable layout. The keys themselves should have some travel when pressed and feel snappy when let go. These are the basics of keyboard comfort.
The keys should be positioned in common places as well. There are horror stories of power buttons next to delete keys or other keys in bad positions that lead to some unfortunate data loss.
Some laptops tend to sacrifice keyboard quality for other purposes. Some convertible models have a keyboard pad instead of actual keys, for example. You can usually check how these kinds of keyboards feel on-site.
Be careful when purchasing online, though. You might get a bad purchase for a laptop with decent specifications but a bad keyboard.
4. CPU
The most common CPUs used in laptops come from Intel. The Core i3, Core i5, and Core i7 processors are the industry standard for CPUs. These offer good performance when multitasking or performing multimedia tasks.
Entry-level laptops will often have a Core i3 processor while most mainstream computers have a Core i5.
Core i7 CPUs offer the best performance for a laptop. This performance comes at the cost of price and heat. The heat from a Core i7 CPU can seep through the base of a laptop which can be a point to consider if the laptop is used on the lap for a long time.
For those looking to rival some desktop computers in performance, manufacturers have also been making larger laptops that use the Core i9 processor. These laptops stand at the top of the line and are very expensive.
Those looking to use their laptops for video games should consider laptops that use AMD's Ryzen Mobile CPUs. These CPUs are paired with the AMD Vega graphics chipsets.
Combined, they offer better performance for gaming compared to Intel's CPU and onboard graphics combinations.
Read also: Best Laptops For Streaming
5. RAM
The modern standard for laptop RAM is around 8 GB. For users who demand more power out of their systems, 16 GB is preferred. For gamers looking to play games that require a bit more performance, 32 GB is a good consideration.
A system with more RAM allows for more applications to be active at the same time. It also allows for more data to be quickly accessible at a time, a quality that's important for editing photos and videos.
Now you know when to buy your laptop and at the same time become more aware of what to consider when buying it.
---
Related articles:
Best Hard Shell Luggage You Can Buy Today
Best Vitamix Blenders To Use Today
The 10 Best Gundam Series Of All Time
Best Travel Hair Dryers To Buy Today
Top 10 Best Champions In Teamfight Tactics
18 Best Gifts For Photographers – Whether Professional Or Amateur
15 Best Minecraft Gifts To Buy For Your Kids Or Friends