Today's consoles pack a lot of power, and we mean a lot.
Capable of pushing out near-realistic graphics, modern consoles far outclass its older counterparts. At least, when we talk about pure processing and graphics power.
But, even with all of that power under the proverbial hood, many still argue that none of the consoles released since could hold a match to Nintendo's Super NES.
Mind you, the SNES was neither aesthetically beautiful nor powerful. In fact, the SNES' younger brother, the Nintendo 64, which was released a few years after it, was capable of a lot more.
Still, throughout the 90s, at a time when Sony's original PlayStation was already starting to establish itself as THE console to beat, the SNES gave its more powerful contemporaries a good run for their money, and it's all thanks to an extensive library of games whose influence continues to be felt to this very day.
Below, we pay homage to the titles that made Nintendo's 16-bit console so special and memorable.
These are the 25 best SNES games of all time.
Note: There may be affiliate links in this article.
25. Super Ghouls 'n Ghosts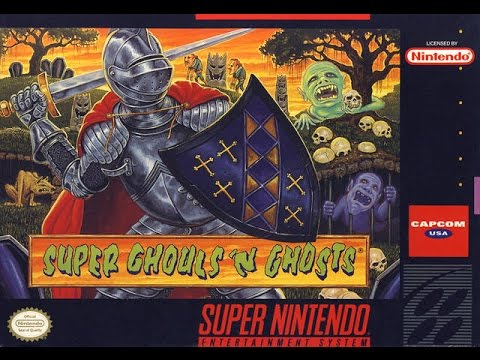 If you thought that today's video games are difficult, then you definitely have not played Super Ghouls 'n Ghosts.
A side-scroller that had the audacity to make you jump through all of the hoops, fighting against ghosts, zombies, bugs, and demons, only to make you take the journey again and give you a poor excuse of an ending, Super Ghouls 'n Ghosts was the sort of game that reveled in its difficulty without falling short in terms of entertainment value.

24. Mortal Kombat II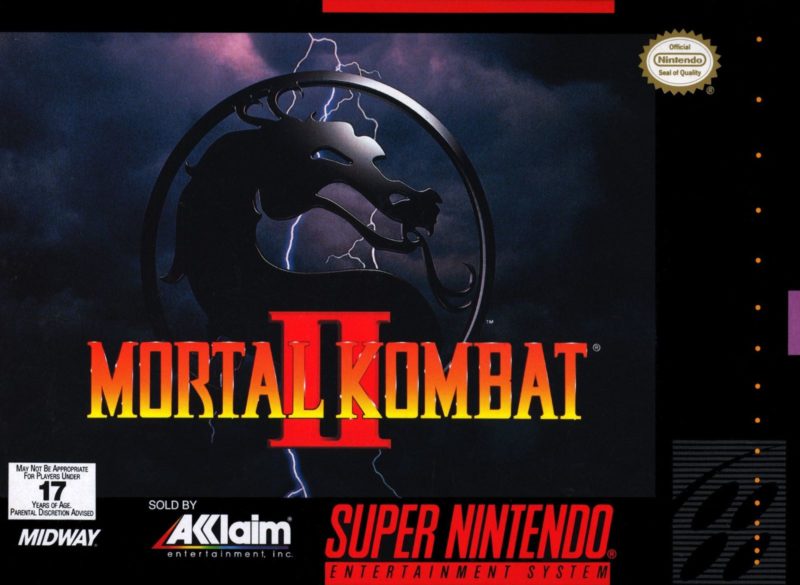 The original Mortal Kombat was what put the franchise, and video games in general, on the radar of mainstream media due to its unprecedented gruesome and violent, but it was Mortal Kombat II that proved that Mortal Kombat had more to offer than just plain gore.
Sure, Mortal Kombat II still retained the violence that made the first title infamous. However, it made gore more of a novelty.
Instead, it focused more on being a damn-good game, and it certainly succeeding.
One of the first console titles to make video games appealing to older and more mature audiences, Mortal Kombat II is an iconic game.
This is thanks in part to how the game helped push the envelope of what was then-considered appropriate in video games. Not to mention, it was also the game that helped set the standard for how future Mortal Kombat games should feel and play like.
While its sequels have definitely surpassed it, Mortal Kombat II deserves the nod for starting it all.
23. Teenage Mutant Ninja Turtles IV: Turtles in Time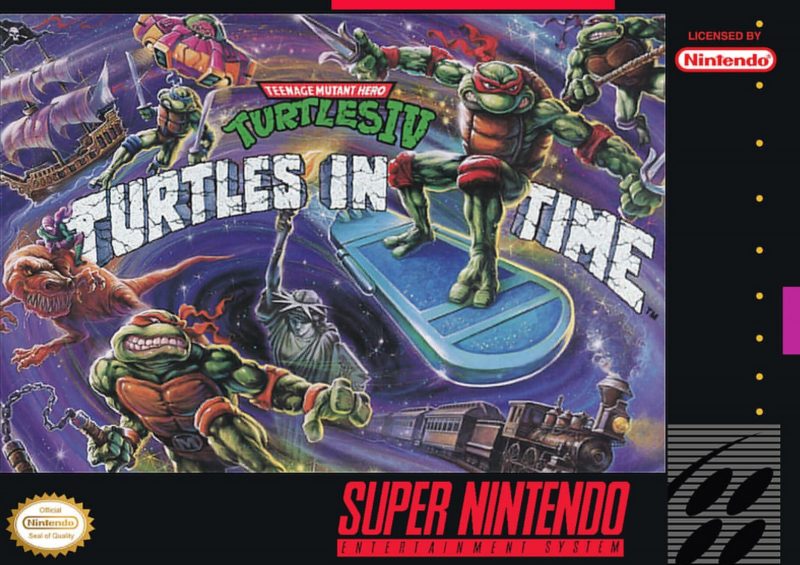 Beat 'em ups were the go-to genre of the NES and the SNES era.
Created for maximum difficulty and to help milk gamers of as much coins or tokens as possible, most beat em' up games haven't aged well because of how they failed to evolve past more than just following the typical "beat everyone on the screen and move on" design philosophy.
Teenage Mutant Ninja Turtles IV: Turtles in Time serves as one of the few exceptions.
Putting players in the shoes of either one of the four turtles, the game let one or two players test their skill against Shredder and his lackeys.
While the SNES version did not look as good as its arcade counterpart, it retained everything that made Teenage Mutant NInja Turtles IV: Turtles in Time such a huge hit, including smooth and responsible controls, as well as fluid gameplay.
These elements helped make Teenage Mutant Ninja Turtles IV: Turtles in Time one of the best games of its genre ever produced, and a game that continues to be a joy to play even by today's standards.

22. Breath of Fire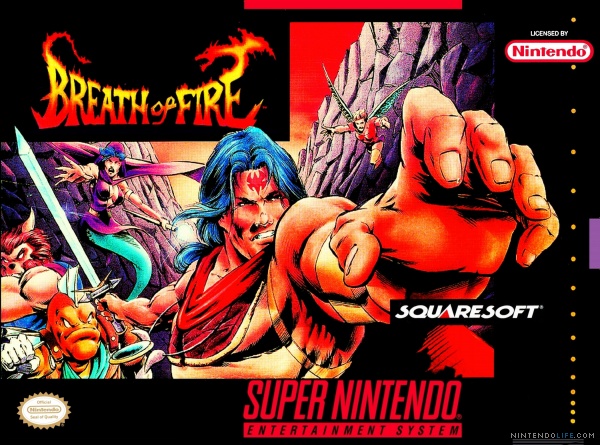 Breath of Fire was nothing special. In fact, it was a classic RPG that didn't really bring anything new to the genre, even by then's standards.
At the same time, that was also what made it special.
Well-executed and well-designed, Breath of Fire took everybody's favourite RPG elements and decided to make it its own.
The sequel, Breath of Fire II, was also excellent, and so were the PlayStation exclusives, Breath of Fire III and Breath of Fire IV, but it was Breath of Fire that helped Capcom prove that they had what it took to create a legit RPG experience.

21. Pilotwings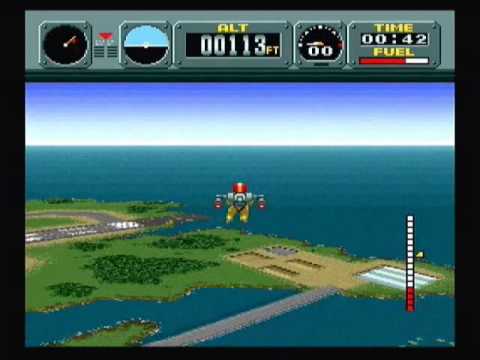 A launch-day title, Pilotwings was supposed to be a mere tech demo. Instead, it became the start of a long-running franchise that has seen sequels released for the Nintendo 64 and the Nintendo 3DS.
Pilotwings' main appeal was its then-revolutionary graphics and how it was able to "replicate" the sense of flight.
What made gamers stay was its gameplay variety and presentation that made it more than just a simple demo.
20. Star Fox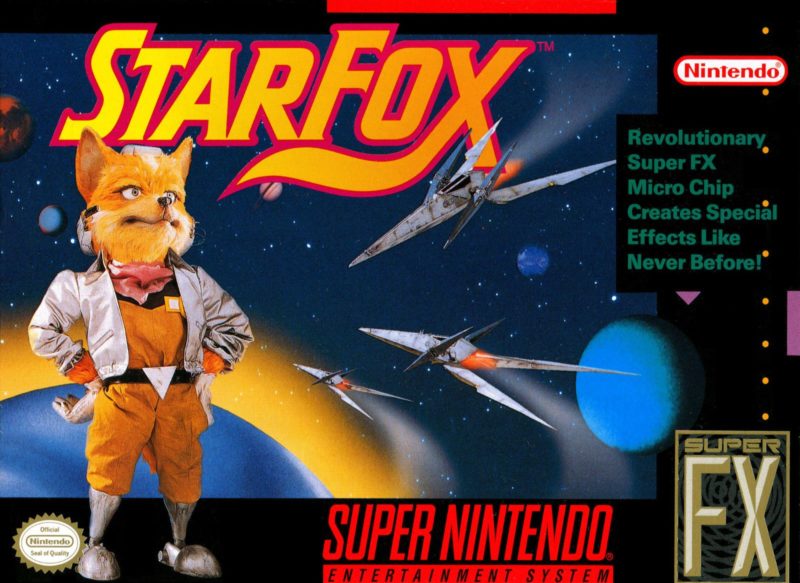 Star Fox's graphics don't really hold up well to today's standards.
Such is the usual plight of gaming's early attempts to "revolutionize" gaming graphics.
If you manage to look past the eye sore, however, Star Fox remains a playable and fun game with tight aerial combat that had you dodging all sorts of obstacles with multiple barrel rolls while trying to take down opponents.

19. NBA Jam: Tournament Edition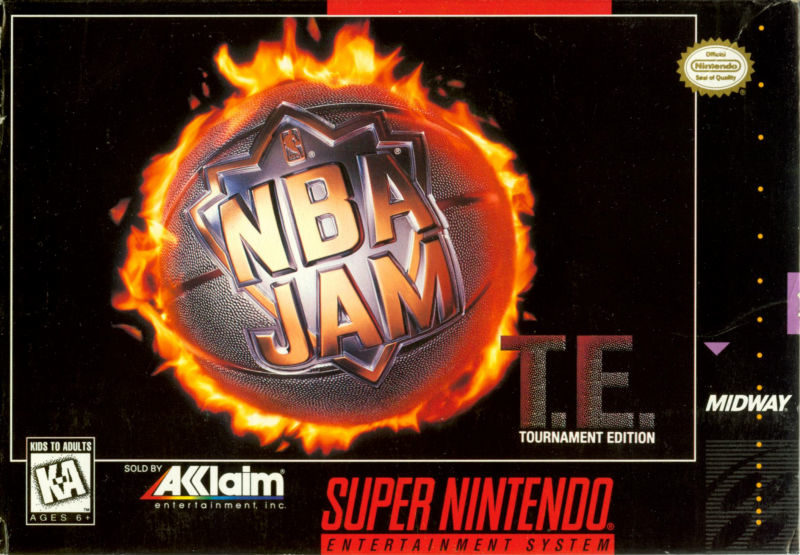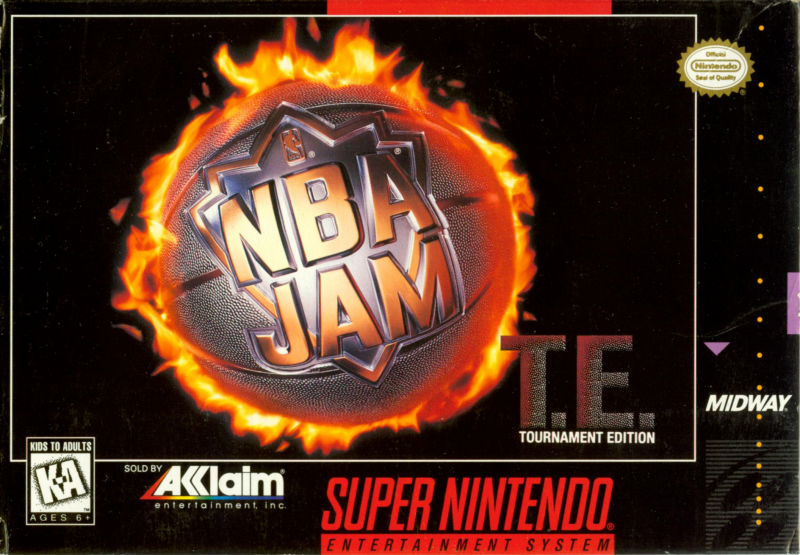 NBA Jam: Tournament Edition let console owners enjoy the same experience that arcaders have had the privilege of enjoying for a while, and it absolutely killed it.
From gravity-defying dunks to over-the-top commentation, as well as the outrageous characters that you could unlock and play with or against, NBA Jam: Tournament Edition didn't even need his airness himself, Michael Jordan, to be one of the greatest games released on the SNES.
18. Contra III: The Alien Wars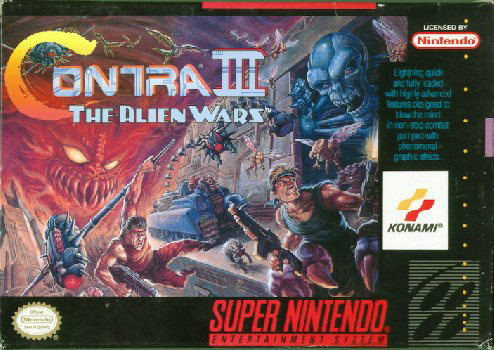 One of the games that made the Konami code so famous, Contra III: The Alien Wars had everything you were looking for in an arcade 2D shooter, and then some.
Whereas previous 2D shooters aimed to feel like an action movie, Contra III: The Alien Wars actually felt like one.
From the well-placed musical cues, immersive sound effects, and the flawless pacing, Contra III: The Alien Wars was easily the best game in a franchise full of good games and might just be the best SNES game of its kind released.

17. Super Mario RPG: Legend of the Seven Stars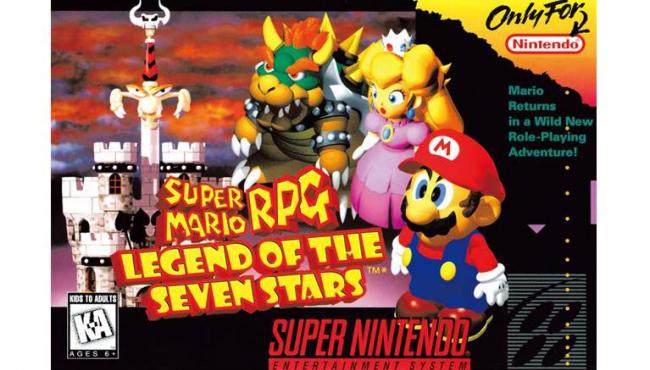 When you take a game that's become somewhat of a gold standard for platformers and mix it with elements from a different genre, like RPG, it's going to be difficult.
Nintendo, ever-brilliant, managed to get away with it in Super Mario RPG: Legend of the Seven Stars though.
Delving lightly into the RPG realm at a time when arguably some of the best RPGs ever were released, Nintendo's more light-hearted take on the genre helped lay the foundations for their future RPG titles with its clever use of multiple plot twists and timed attacks, among others.
In a franchise full of memorable games, the fact that Super Mario RPG: Legend of the Seven Stars stands out is a testament to how good of a game it is.
16. Donkey Kong Country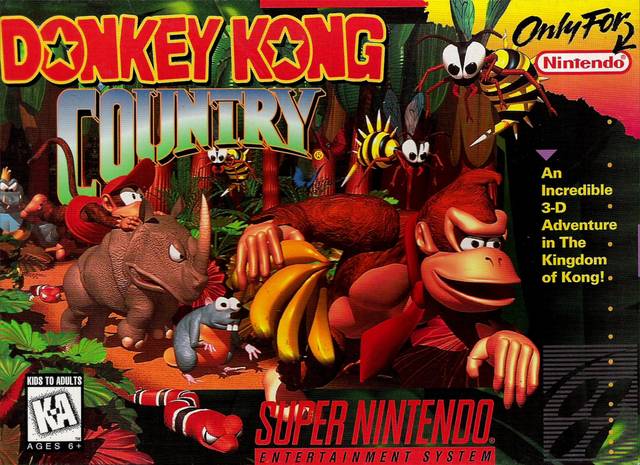 Donkey Kong Country proved to everyone that the SNES' aging hardware still had one last hurrah.
The game blew everyone's minds back in the day with its photo-realistic graphics. But, that's not all. Even though its graphics has aged well, its gameplay too, which offered excellent variety with how differently Donkey and Diddy played from each other, had a huge role in making this platformer worth playing until today.
As an added bonus, Donkey Kong Country also had those relaxing water levels going for it.

15. Shadowrun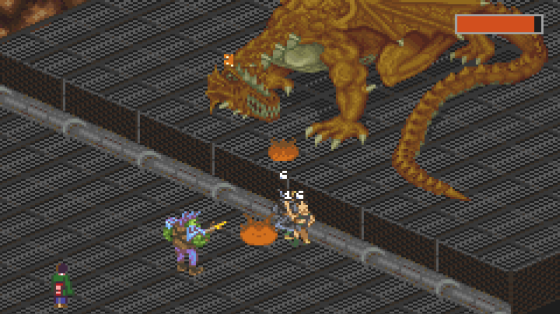 The SNES' embarrassment of JRPGs is no secret.
But, did you know that one of the console's best RPGs were actually developed in the United States?
Based on the tabletop game of the same name, Shadowrun's crime-noir plot and futuristic cyberpunk setting helped set it apart from its contemporaries back then and earned it a lot of fans among critics.
Unfortunately, gamers did not agree with the critics at the time. This sent Shadowrun to wallow in obscurity for years.
While today's gamers can now finally enjoy Shadowrun Returns and Shadowrun Dragonfall, it's worth noting that the original Shadowrun deserves some love as well.
14. Mega Man X2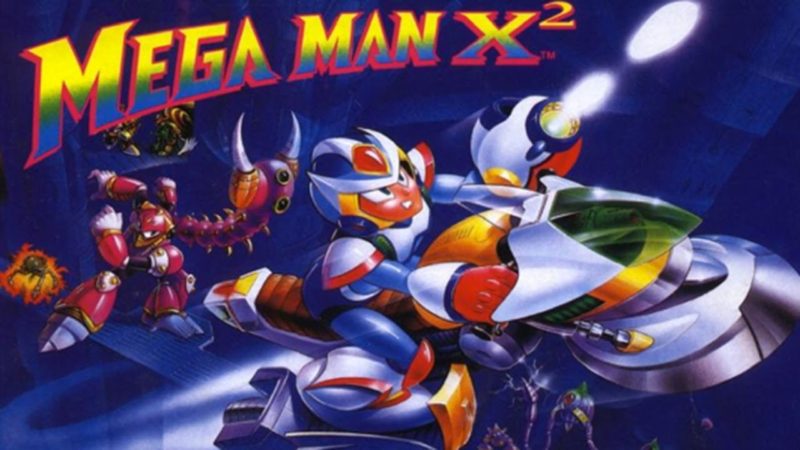 When the Mega Man franchise joined the 16-bit bandwagon, Capcom initially decided that it was a good idea to drop the blue bomber's child-friendly form and went with a darker, more gritty approach.
The result? The Mega Man X games.
Featuring the same open-ended gameplay that the original Mega Man titles had, the Mega Man X games also expanded on a lot of aspects. This includes introducing multiple hidden areas, as well as alternative paths, and even hidden bosses.
At the same time, the game design helped encourage players to play through the same level multiple times in order to uncover all of the secrets.
The first Mega Man X title was a refreshing rebrand that contrasted well with the main Mega Man franchises, but it was Mega Man X2 that really made a mark.
Boasting better content and a more polish game, Mega Man X2 was a masterpiece of a sequel that, unfortunately, set the bar too high for its sequel, Mega Man X3, to follow, making it one of the best SNES games.
13. Super Punch-Out!!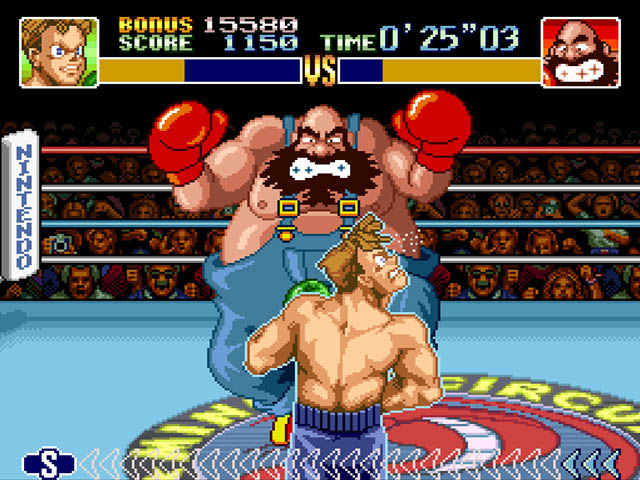 The original Punch-Out!! was a classic.
Its sequel? Well, it was super (pun intended).
Improving on everything that was in Punch-Out!! and introducing a couple of new things, including more strategic depth, the game was fun, silly, and most importantly, it played extremely well.
While the 2009 sequel on the Wii was a good game, it just lacks the same charm that Super Punch-Out!! had.

12. Tetris Attack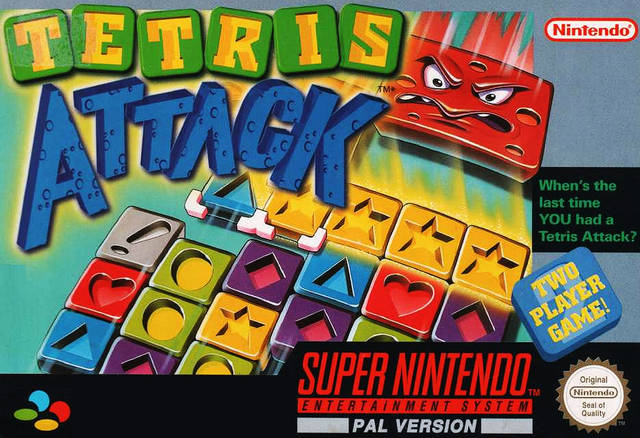 Tetris is one of the best puzzle games ever made.
You can't deny that. That's a fact.
For that very reason, we thought it best to include a Tetris title on our list, and the one we chose was Tetris Attack.
Tetris Attack made an already-tense puzzle game even more nerve-wracking as the ever-rising board helped up the stakes and frustrated way too many gamers back in the day.
Paired with a catchy soundtrack and an art style that has held up quite well, Tetris Attack is the quintessential Tetris title that just might never be trumped.

11. Secret of Mana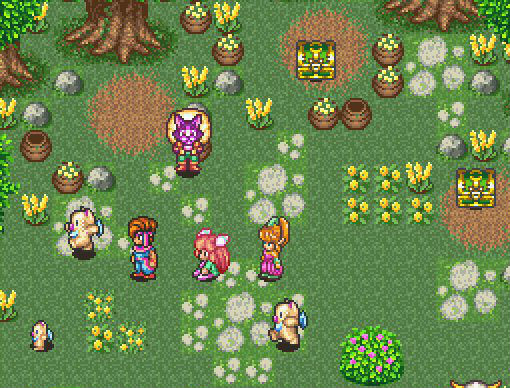 Released in 1993, Secret of Mana pushed the envelope of cinematic gameplay and helped prove that video games were more than just something you played; that it could be a medium used to tell a memorable tale that would forever be remembered.
The core idea of Secret of Mana was simple.
Instead of using the same turn-based combat that its contemporaries did, the game had you directly control one of three characters. At the same time, you could still tell the other two characters what to do.
It worked great, but that wasn't what made Secret of Mana the game it was.
It was the combination of the core gameplay, as well as the story, music, and atmosphere that made other developers scramble to try and keep up with Secret of Mana.
If you ever needed to find the reason how the golden age of JRPGs started, you need not look further than Secret of Mana.

10. Super Mario Kart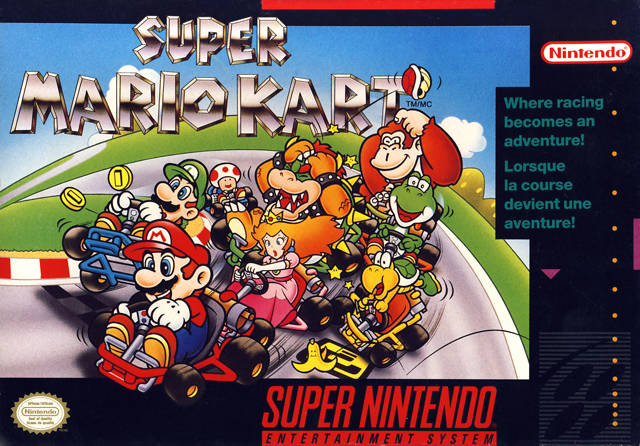 Super Mario Kart was the result of the question, "what would happen if you had Mario and his friends race each other in adorable and small cars?"
Judging by how successful the Mario Kart franchise has become, it's safe to say that we're glad that Nintendo decided to answer the question.
Featuring single-player, as well as multiplayer racing at its finest, Super Mario Kart and its collection of racers and tracks, as well as charming 2D visuals, will take you on a nostalgia-filled trip that you'll have a hard time getting enough of.

9. Street Fighter 2: Turbo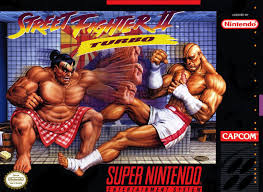 Street Fighter II was everything.
If we go back to the roots of the history of fighting games and look for what game helped start the fighting game community, the unanimous answer would no doubt be Street Fighter II.
Unfortunately, Capcom made a huge blunder when they released a bogged down port for the SNES.
Luckily, fighting game fans who wanted to settle bets and feuds at home did not have to wait too long for a proper port with the release of Street Fighter 2: Turbo.
Street Fighter 2: Turbo was a huge upgrade.
It was faster, smoother, and with more characters, as well as movesets and combos, making one of the best fighting games in history if not the best.
8. Earthbound / Mother 2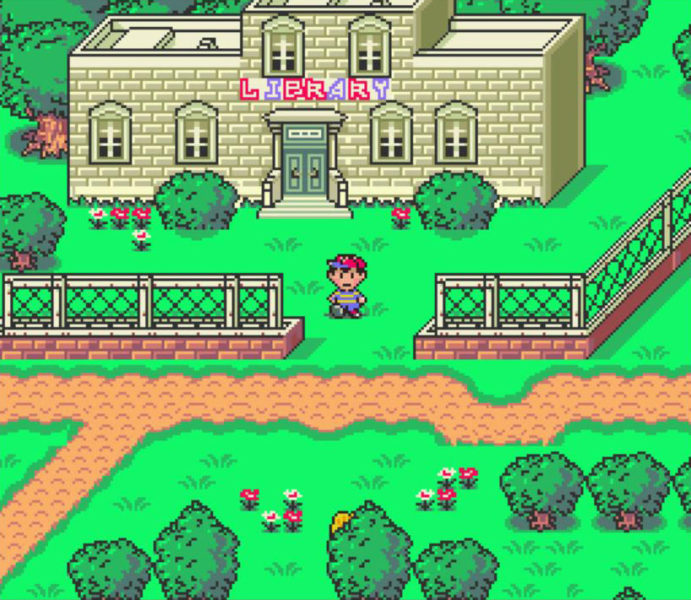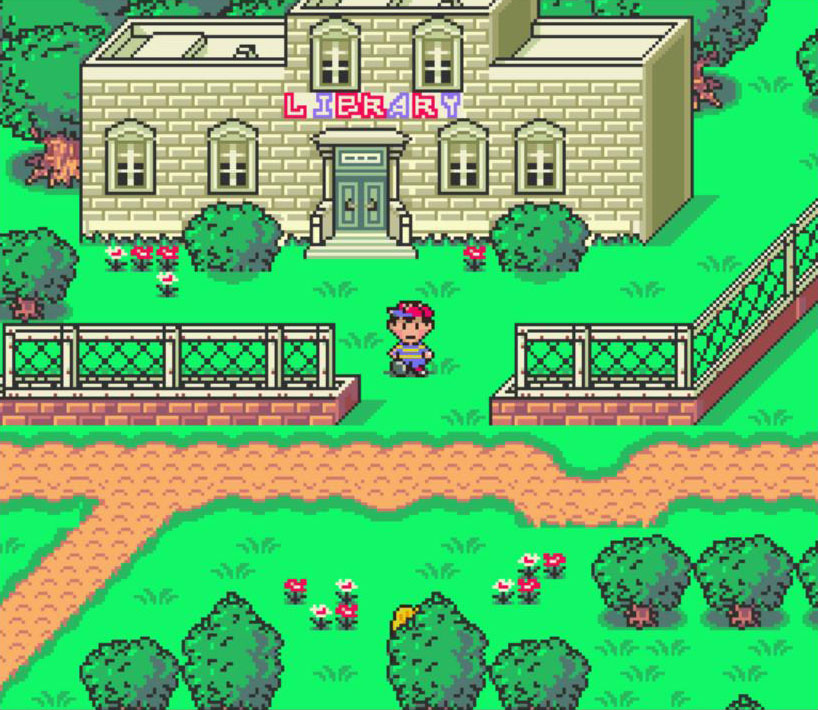 You know how good Earthbound, otherwise known as Mother 2, is when it continues to stand out among the best titles on the SNES, most of which are among the best video games ever released.
Earthbound was different a time when most games were experimental.
Shipped along with a huge box containing a strategy guide, Earthbound reveled in its bizarre, colorful and humorous world, which heavily contrasted the medieval-heavy games that filled the market back then.
If you're looking for something completely out of left field, Earthbound is a game that, to-date, remains unique and quite unlike any other.

7. Super Castlevania IV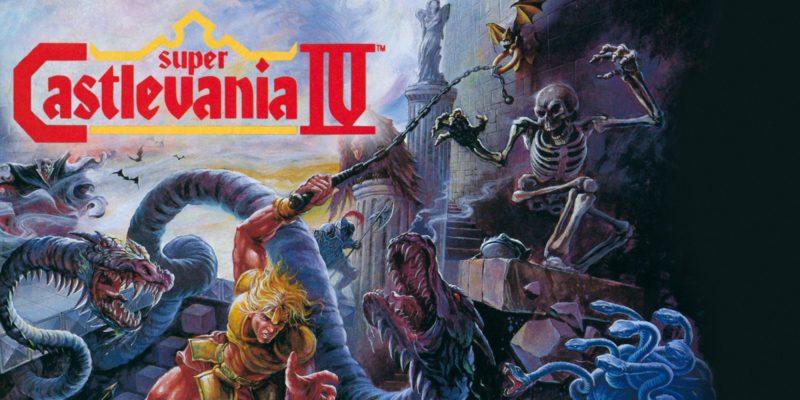 Before Castlevania: Symphony of the Night reinvented the Castlevania formula, Super Castlevania IV was the franchise at its then-linear best.
Difficult, challenging, and created with immense attention to detail, Super Castlevania IV did everything by the book.
That's not a slight to the game though.
Instead, it's a compliment. After all, it takes a lot to make gamers play a game exactly the way you want them to and still make them look forward to it.

6. Yoshi's Island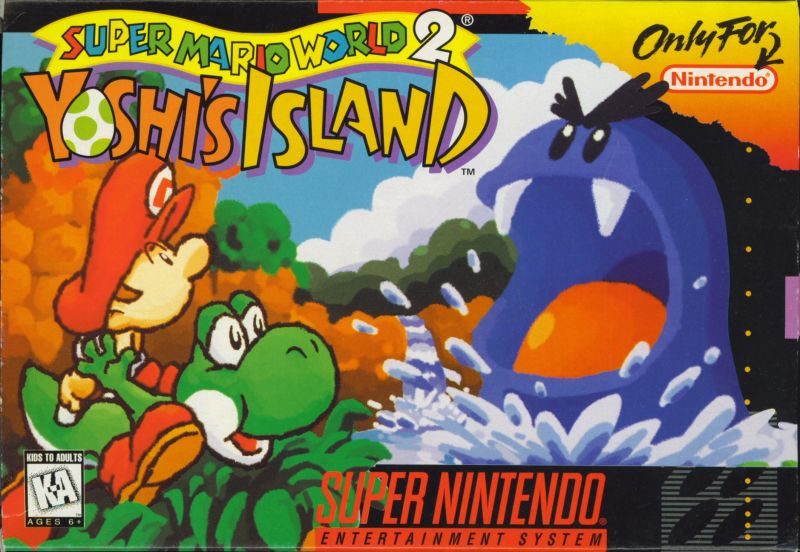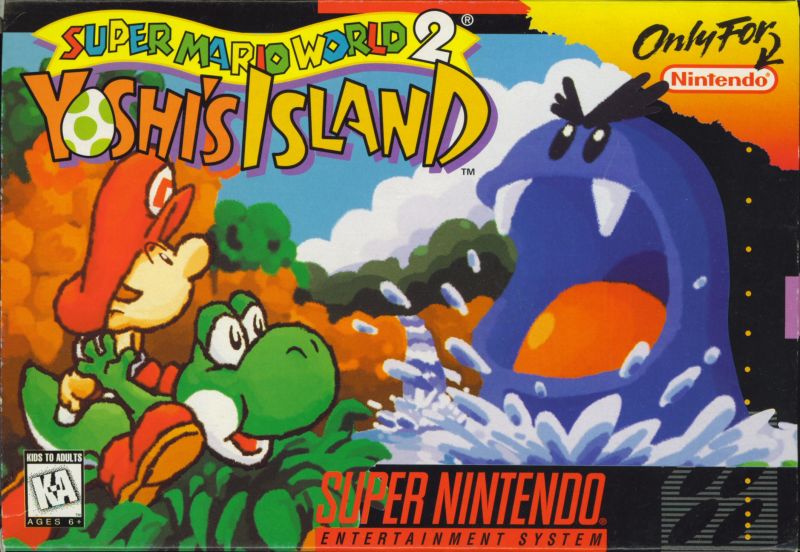 It's funny what you can accomplish when you've got nothing left to prove anymore.
Case in point, Yoshi's Island.
Developed and published by Nintendo at a time when they could do no wrong, Yoshi's Island doubled down on the exact opposite of what other games were doing at the time, using a crayon-colored world to paint a custom-made world specifically created to make use what Yoshi could do.
Yoshi's Island is a masterpiece in gameplay and visual design that holds up well even by today's standards.

5. Super Mario World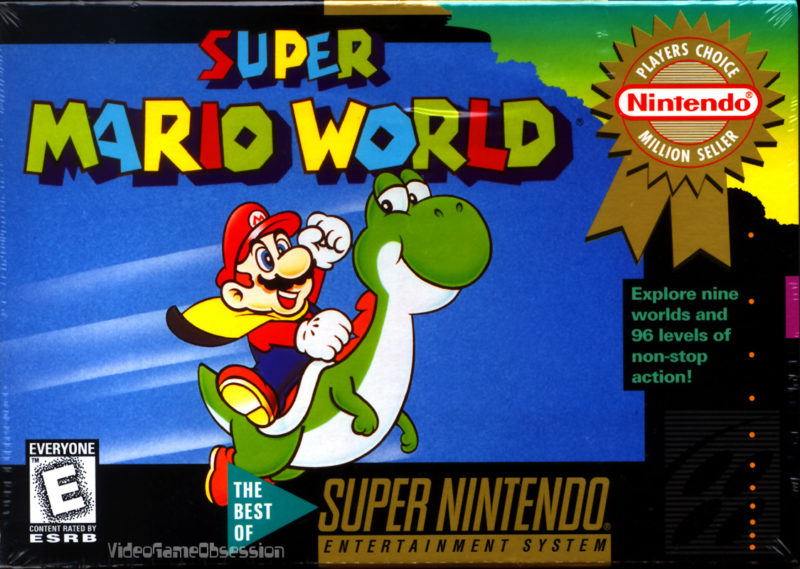 You'd think that topping Super Mario Bros 3 would be the least of Nintendo's priorities, but then you'd have a crack at Super Mario World and be amazed at how averse to resting those guys at Nintendo are.
More vibrant and alive than any Mario game before it, Super Mario World was the perfect way for Nintendo to get the SNES to sell.
And that's exactly what it did.
Teaching new tricks to the old Mario dog, Super Mario World wowed you with its newly-upgraded graphics and made you stay with its classic but polished gameplay.
Nintendo couldn't have asked for a better launch title.
4. Final Fantasy VI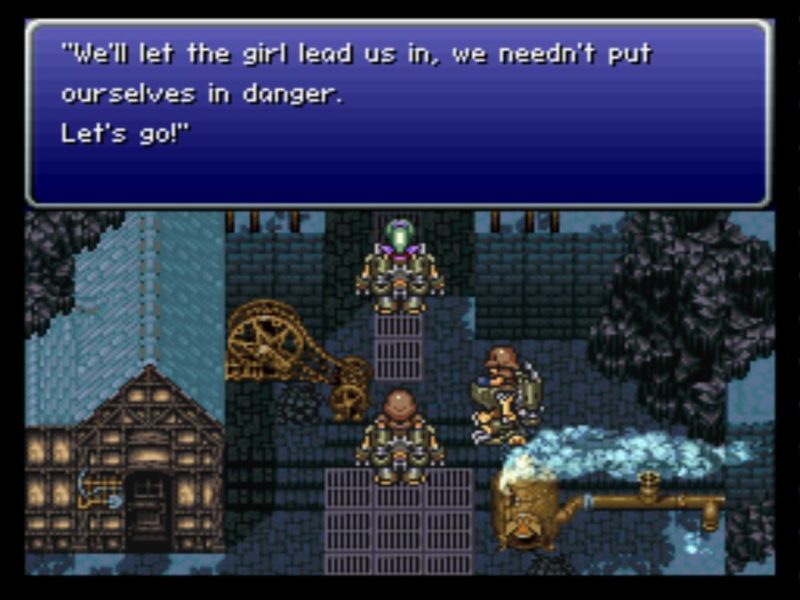 Final Fantasy VII may have been the game that popularized the Final Fantasy franchise worldwide, but it was Final Fantasy VI (or Final Fantasy III if you live outside of Japan) that showcased the franchise at its absolute best.
Featuring 14 playable characters, each of which having their own tragic backstory and motivations that actually make sense, Final Fantasy VI told an epic tale that the franchise has had a hard time topping since.
And oh, it also featured Kefka, who, by the way, is arguably worse than Batman's nemesis, The Joker himself.
You can argue all you want, but Final Fantasy VI was and is the best Final Fantasy title ever.
This is not even up for debate.

3. Super Metroid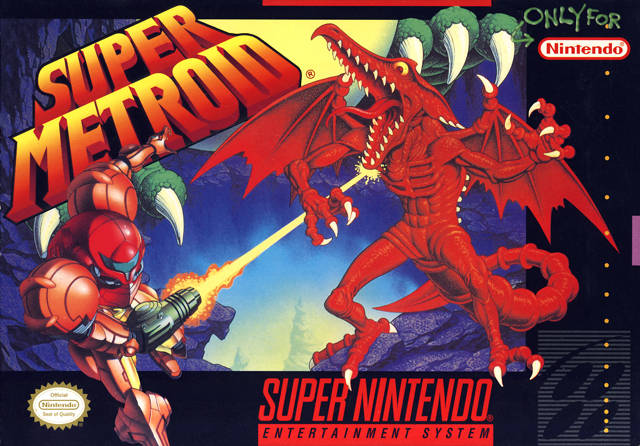 Story and gameplay.
Those are the two most important elements of any video game.
Often, video games have to sacrifice one for the other, but that wasn't the case for Super Metroid.
A masterful showing of how to blend gameplay with story, Super Metroid dumbfounded yesteryears' gamers with its clever puzzles but also wowed them with its immersive world and responsive controls.
Super Metroid relied on no script or text to tell its story. The game relied on what players did in the game, and it did so without forcing anything.
The game was designed deliberately to make players want to explore and experiment, which it accomplished without fail, giving birth to an entirely new genre that demands developers to create games that are just as impressive on the first playthrough as it is on the succeeding attempts.
Many decades later after its release, the gameplay experience of Super Metroid remains hard to replicate, let alone top.

2. The Legend of Zelda: A Link to the Past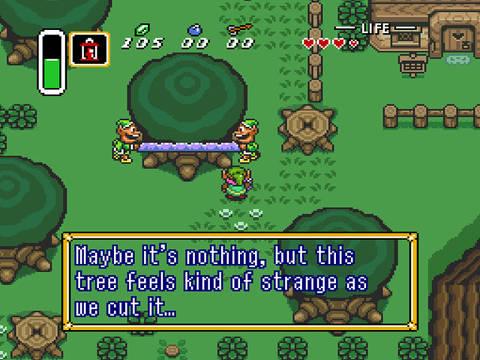 At this point, you could consider our No. 2 pack as more of a 1B (or 1A, if you prefer) to our No. 1 pick.
Because, really, regardless of which you choose, you would end up making the right choice anyway because of how timeless both games are.
Challenging and complex, yet fair, The Legend of Zelda: A Link to the Past took players to an unforgettable trip of guiding Link from a green-horned adventurer to a warrior destined to save the kingdom of Hyrule from the evil tyrant that was Ganon.
Sure, the game was not perfect. Or, at least, not in the eyes of everyone.
You could argue that A Link to the Past lacked the variety of future games. But, you could also argue that, because it was a pretty straightforward (albeit open-world) adventure, the lack of filler actually helped make it a better game instead of the other way around.
Either way, The Legend of Zelda: A Link to the Past was the title that helped set the ridiculously high bar for every other dungeon-puzzle format game that followed.

1. Chrono Trigger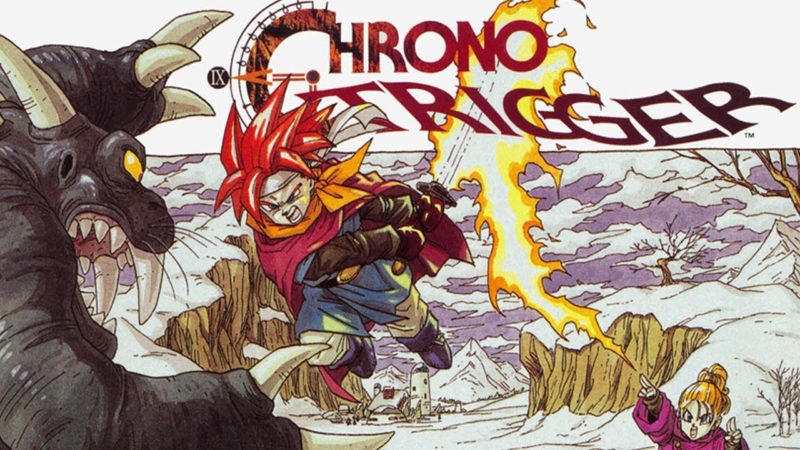 Whereas Secret of Mana was arguably what kicked off the Golden Era of JRPGs back in the 90s, Chrono Trigger was the pinnacle of it all.
Chrono Trigger was one of the last few RPGs, along with Final Fantasy VI, to put the focus on its characters and the story, not on the graphics.
Playing through the game, you could really feel that every one of the characters, which come from various parts of the world and in history, genuinely care for each other as they work together to help save reality itself.
To no one's surprise, Chrono Trigger was a commercial and critical success. However, what makes Chrono Trigger rank so high on our list is because of how timeless it is.
You could boot up a SNES version of Chrono Trigger today and not miss a beat.
Created by a dream team of Japanese developers, Chrono Trigger had the perfect combination of excellent gameplay, brilliant storytelling, unforgettable music, and an art style that's built to withstand the test of time.
Remember, there's a reason why many to wonder if whether or not Chrono Trigger will ever be topped.

Final Thoughts
From The Legend of Zelda to Final Fantasy, as well as Street Fighter, many of today's biggest gaming franchises were literally built on the SNES.
This is why, among many other legit reasons, the SNES occupies such a special place in the history of gaming.
If you ever feel like educating yourself with a little bit of gaming history, or you just want to have some retro gaming fun, feel free to start with the SNES.
While you're at it, you might want to go with any one of the titles we rounded up on our list.
With 25 of the SNES' best games, you're sure to find one for you.
This article was written by a freelance writer.
---
Related articles:
Best Champions In Teamfight Tactics
The Best GBA Games Of All Time
Top 8 Best Lego Games Of All Time
30 Best 3DS Games Of All Time (Updated 2019)
30 Best GameCube Games Of All Time [Updated 2019]
Judgment (Judge Eyes) Final Chapter – Down Came The Rain
The 9 Best Non-Legendary Pokemon Of All Time