Korean dramas have a lot of fans all over the world. The writing and acting in these series represent a fresh departure from writing conventions from America or Europe. There is a term that we'll use here that describes the popularity of Korean media across the world, Hallyu.
Meaning "Korean Wave", Hallyu is the combined effect of social media, government action, and Korean pop culture ambassadors in spreading Korea's songs, television series, films, games, and other media across the globe.
Fans of K-Dramas will be able to name a few favorites when asked about where to start. As fans of the romantic comedy genre and K-Dramas ourselves, we'd like to offer our suggestions as well.
These suggestions are some of the more common answers for a choice in the romantic comedy genre, so they're probably not for older fans. This list is written for people who want to start, but can't pick just one.
Here are some of the best Korean romantic comedy dramas to watch today.
1- "My Love from the Star"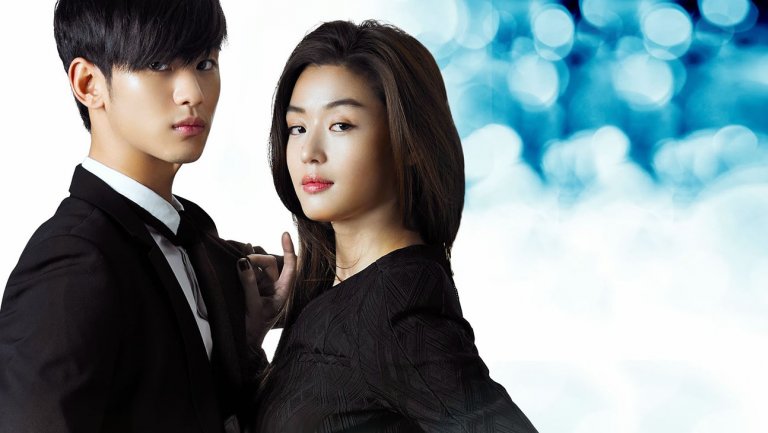 Aired: 2013-2014
The set-up for this one's a bit far-fetched but stay with us. This one's good. An alien arrives on Earth in the year 1609. The alien, named Do Min-Joon (played by Kim Soo-Hyun), gets left behind on the return trip to their home planet while trying to prevent a young girl from falling off a cliff.
He falls in love with this young girl, but slowly grows a cynical attitude towards humans in the four centuries that he's forced to stay on Earth. His human appearance never ages, so he's forced to assume a new identity every ten years.
Flash forward to the present time, Min-Joon, who currently works as a college professor, has only three months to wait until he can return to his home planet. During this time, he becomes neighbors with Cheon Song-Yi (played by Jun Ji-Hyun), a famous Hallyu actress who believes that she is every man's dream until she meets the cynical Min-Joon.
She also happens to resemble the girl from the cliff four centuries ago. A romantic comedy develops with the alien trying to leave Earth as the actress slowly develops feelings for him.
The acting is superb and the writing sets the mood and the pace of the series quite nicely. It's funny, romantic, or serious exactly when it needs to be. It has some action and mystery sprinkled in for good measure, too. The 21-episode series has been nominated and won several awards from different organizations in South Korea.
2- "Legend of the Blue Sea"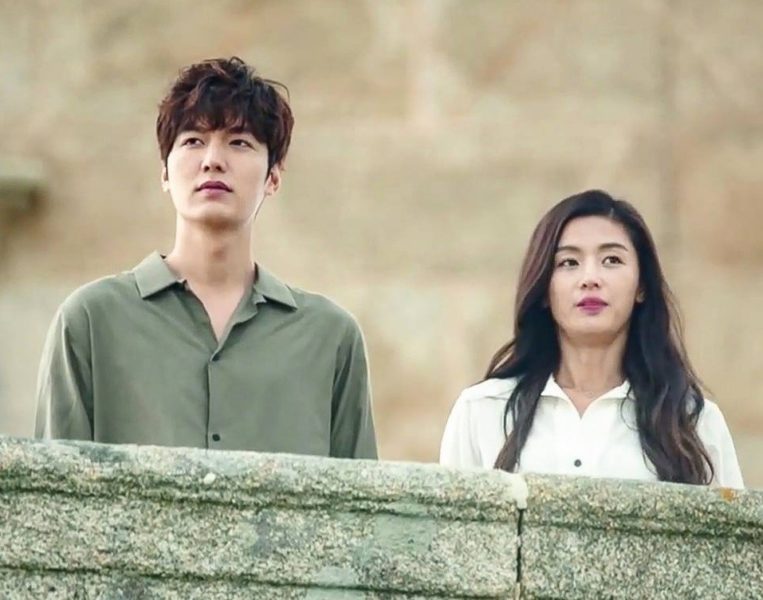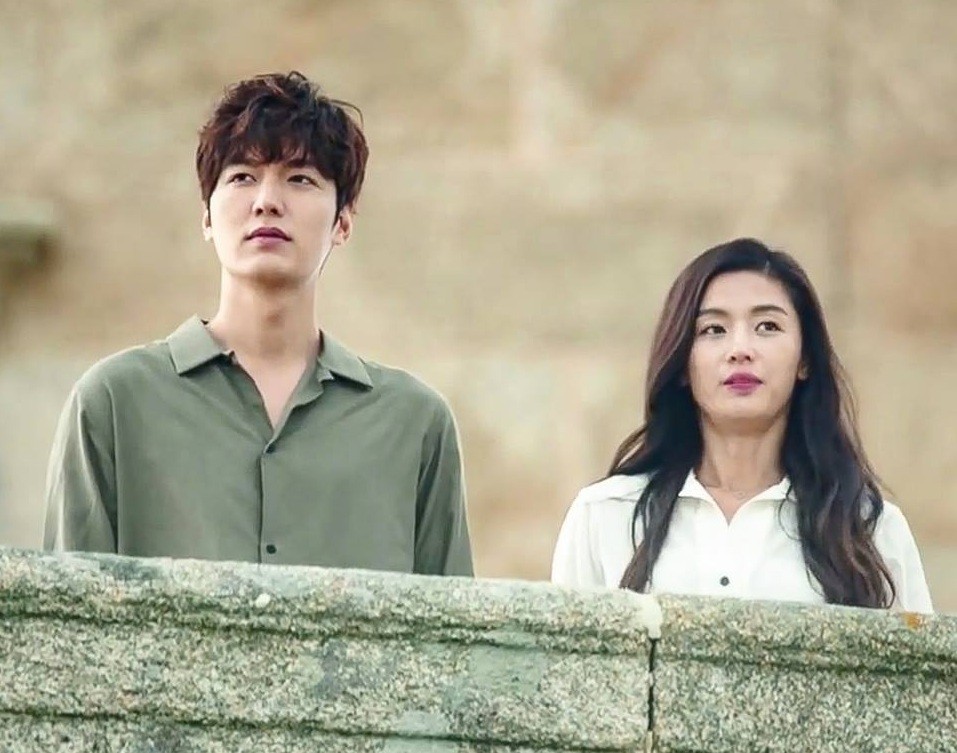 Aired: 2016-2017
Legend of the Blue Sea is a romantic comedy with fantasy elements involving rebirth, fate, and mermaids. It's inspired by a legend from Korea's Joseon era about a fisherman who captures and releases a mermaid.
The series juxtaposes two timelines with each other, one from the Joseon era and the other in the modern-day. In both timelines, there is a male (played by Lee Min-Ho), a mermaid (played by Jun Ji-Hyun), and several artifacts that link the two.
The comedy beats in this drama are pretty great. The romance is at the quality that any K-drama fan would expect out of Hallyu's top two actors. There are some suspense and tension in the plot, which was also done well. Seeing how the past timeline influences the future had us feeling hopeful, yet cautious.
Overall, it's a great show to watch.
3- "I'm Not a Robot"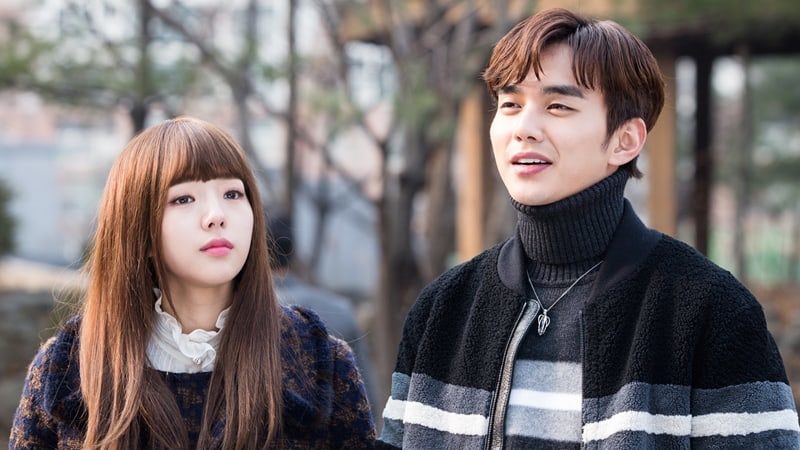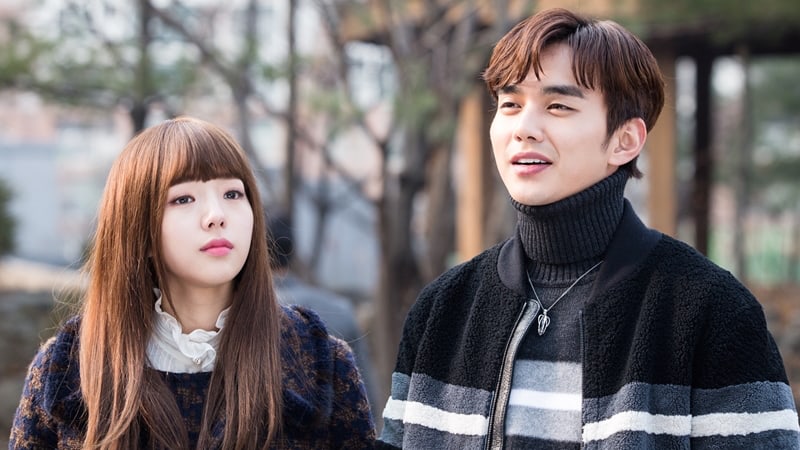 Aired: 2017-2018
Kim Min-kyu (played by Yoo Seung-Ho) is a rich business owner who lives in isolation due to a severe allergy to other people. He owns the Santa Maria Team, developers of the Aji 3, a life-like android that looks like Jo Ji-ah(played by Chae Soo-Bin).
The human Jo Ji-ah is the ex-girlfriend of the Santa Maria Team's head and an aspiring entrepreneur. Aji 3 was supposed to be delivered to Min-kyu in exchange for more investment money but the android gets damaged along the way.
The Santa Maria Team's head pays the human Ji-ah to replace Aji 3 as the android is being repaired. The two eventually develop feelings for each other under pretenses.
The setup for the plot is great and the chemistry between the two actors is captivating too. The android-human switch makes for a great source of comic relief and a strong plot point at the same time. It's a cute and innocent sort of relationship that develops as the characters deal with their issues.
Yoo Seung-Ho's acting by the show's end got him a lot of new fans.
4- "Weightlifting Fairy Kim Bok-Joo"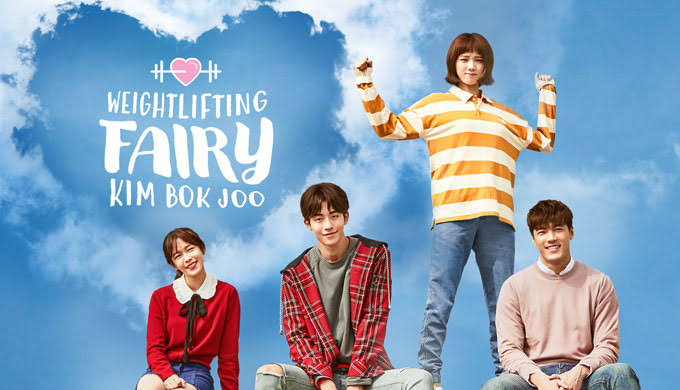 Aired: 2016-2017
Weightlifting Fairy Kim Bok-Joo is inspired by the life of Jan Mi-ran, a Korean world champion, and Olympic gold medalist female weightlifter. In the series, Kim Bok-Joo (played by Lee Sung-Kyung) is a collegiate female weightlifter with a lot of talent.
She attends the Hanwool College of Physical Education, a university for elite and aspiring athletes. Jung Joon-Hyung is a competitive swimmer who also attends the same university. In his first international competition, he was disqualified for a false start and has struggled with the trauma since.
The contrast between his personality and Bok-Joo's bubbly personality drives the romance and the comedy forward.
This show is a sweet and honest campus romance. The chemistry between the two actors is great, and the plot is great too. It's a cult favorite among younger viewers and has received a great reception among international audiences.
5- "Strong Girl Bong-Soon"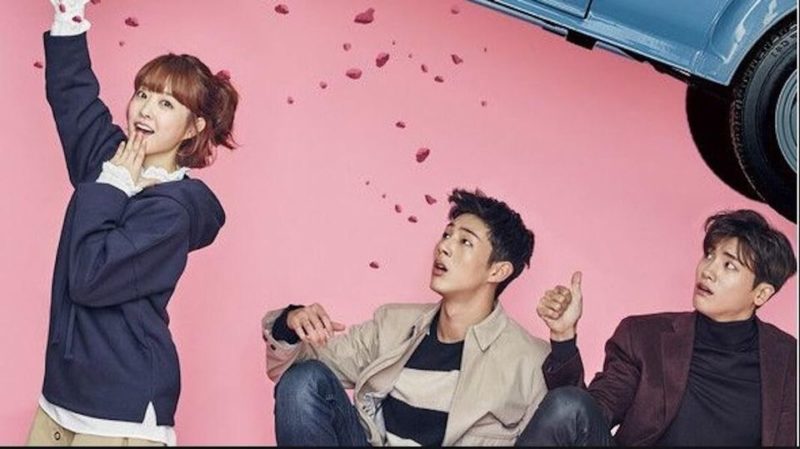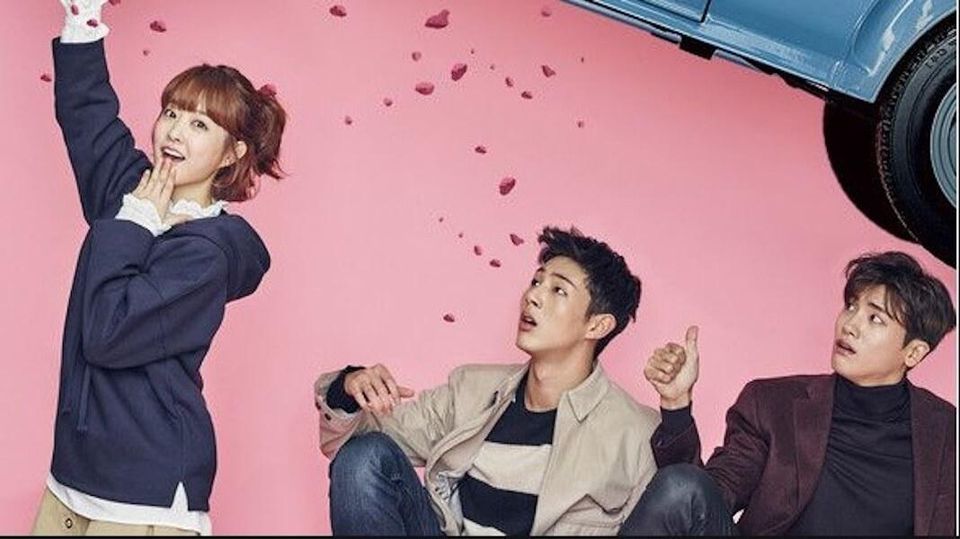 Aired: 2017
Do Bong-Soon (played by Park Bo-Young) belongs to a family where the women all have superhuman strength. Her strength gets her a job as the bodyguard of Ahn Min-Hyuk (played by Ji Soo), the wealthy CEO of a gaming company.
He was looking for a bodyguard after being stalked and receiving death threats. Min-Hyuk teaches Bong-Soon how to control her reckless strength, which she then tries to use for good. Their relationship also develops during this time.
It's difficult to explain exactly why this show is so good without going into spoiler territory. What we can tell you is it's a light romantic comedy with some thriller elements. It's a nice change of pace with the gender swap element where the woman is the superhero and the man falls for her.
6- "My Girlfriend Is a Gumiho"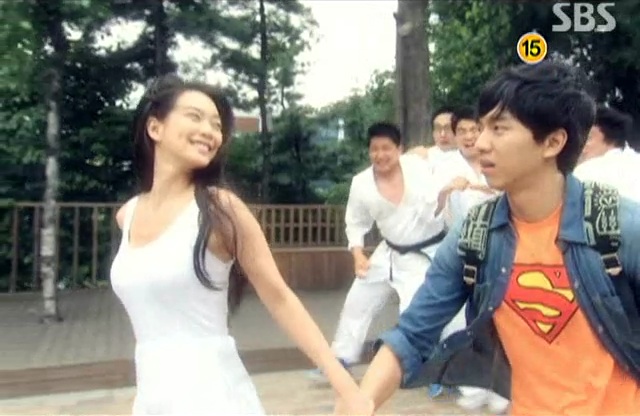 Aired: 2010
A Gumiho is a nine-tailed fox demon that appears in Korean legends. It can transform into a beautiful woman to seduce men, then eat their liver. In this story, aspiring action star Cha Dae-Woong (Lee Seung-Gi) releases a Gumiho (played by Shin Min-Ah) by accident.
Terrified, he runs away and almost falls to his death. He doesn't die, though, and the next thing he sees is a beautiful woman next to him. Realizing that she is a Gumiho in human form, he tries to keep her from eating his liver by feeding her beef.
The Gumiho wants to become human, so they make a deal. The Gumiho gives him superhuman strength and speed, while he helps her become human. Their relationship grows into love as her childlike wonder attracts him. It's a touching love story with some funny scenes on the side.
It's always fun to watch people bumble around in a foreign world.
7- "My ID Is Gangnam Beauty"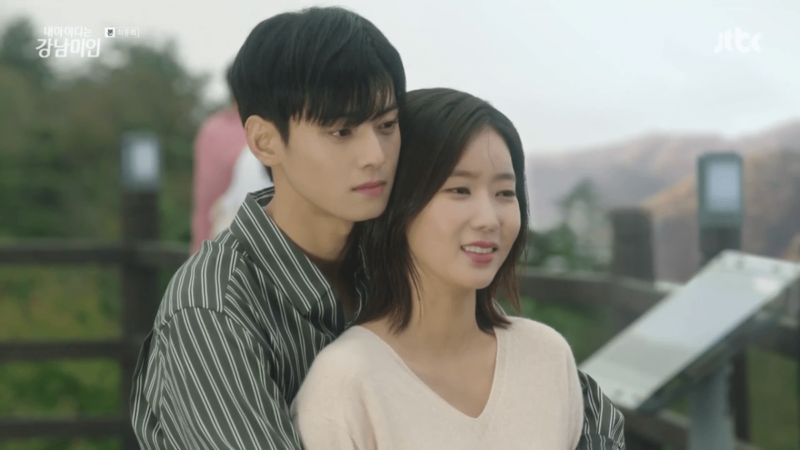 Aired: 2018
Kang Mi-Rae (played by Im Soo-Hyang) is a woman who has been bullied for her looks her entire childhood. She decides to undergo extensive plastic surgery to get a new life. She ended up being very beautiful which earned her a lot of popularity in her college.
The pressures of beauty and popularity eventually get to her, and she is given the nickname "Gangnam plastic surgery monster", after the Gangnam district, Korea's plastic surgery capital.
She slowly regains her self-esteem and accepts herself through her relationship with former schoolmate Do Kyung-Suk (played by Cha Eun-Woo). He doesn't care for appearances and sees her for her character and personality.
The show is based on a webtoon of the same name that can be read online for free. Both explore themes of external and internal beauty. This adds a lot of depth to the romantic comedy, which makes for a great series overall.
8- "You're Beautiful"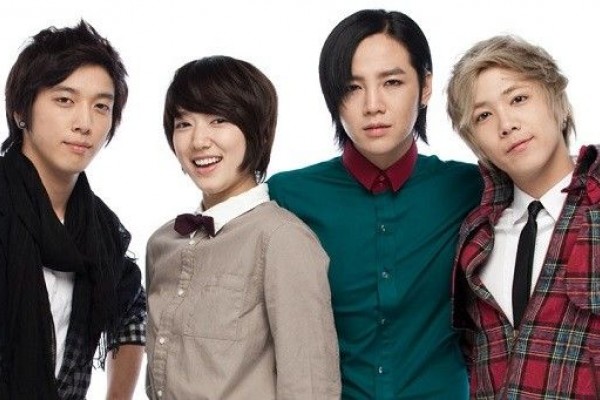 Aired: 2009
This story is a romantic comedy and a gender-bender, which makes for a fun time combined. Ko Mi-Nyeo(played by Park Shin-Hye) and Ko Mi-Nam are orphaned twins. Mi-Nyeo is an aspiring nun while her brother Mi-Nam is an aspiring musician.
Mi-Nam receives an opportunity to join a popular band but must go to America to correct a failed plastic surgery operation. After some convincing from Mi-Nam's manager, Mi-Nyeo poses as Mi-Nam and joins the band.
The story is hilarious by itself and Mi-Nyeo's antics and attempts to hide her identity makes for great comedy. The eventual love triangle that develops makes for a great romance story.
9- "What's Wrong With Secretary Kim"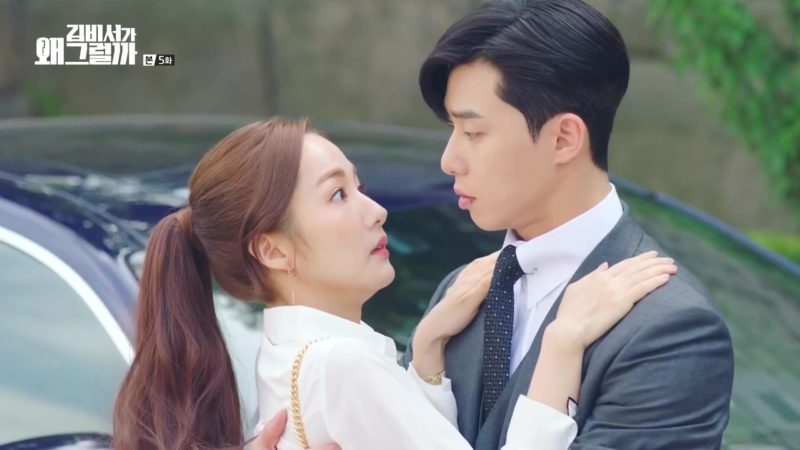 Aired: 2018
In 2018, this was Google's #1 trending show in Korea and one of the highest-rated Korean shows in history. Kim Mi-So (played by Park Min-Young) is a highly-skilled secretary who has worked with Lee Young-Joon (played by Park Seo-Joon) for nine years.
Young-Joon is the narcissistic vice chairman of a large corporation and Mi-So's skills allow her to work very well with him. The story kicks off with Mi-So announcing her resignation out of nowhere, which leads Young-Joon on scrambling for a way to keep her in the company. This also leads Young-Joon to understand his feelings for Mi-So.
This show is excellent from start to finish. It's a refreshing detour from the generic office romance plot. It's made better by the chemistry of two of Hallyu's best actors. The side stories and supporting characters add a bit of comic relief to the show. It deserves its popularity.
10- "Suspicious Partner"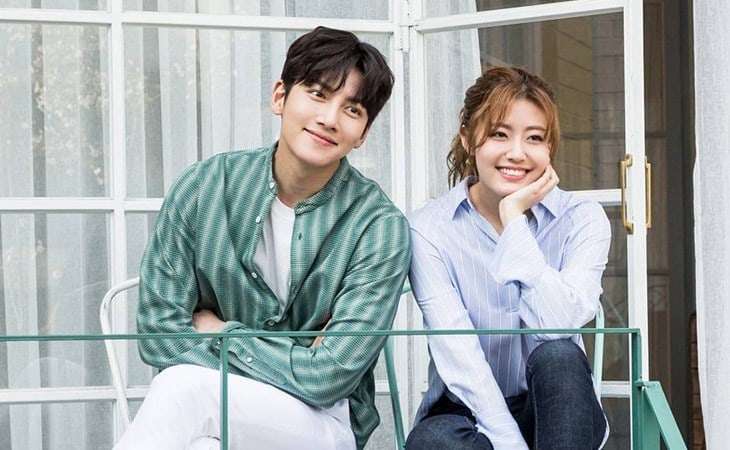 Aired: 2017
Don't get us wrong, this one's a romantic comedy and a thriller with a base on law, with prosecutors chasing after psychopath murderers at the same time.
It's a bit difficult to imagine, but it's great. Eun Bong-Hee (played by Nam Ji-Hyun) is a prosecutor trainee who meets her future boss, prosecutor Noh Ji-Wook (played by Ji Chang-Wook) in an awkward position.
She accuses him of being a molester, which he denies. More misunderstandings soon follow, including a heartbroken Bong-Hee's declaration to sleep with the next man she meets, which happens to be Ji-Wook too.
The thriller part kicks off when Bong-Hee's ex-boyfriend is murdered inside her apartment. She is accused of murder and Ji-Wook attempts to clear her name.
The story continues as they work together to find the real murderer while they sort out their feelings for each other.
Hopefully you'll find this list of top Korean Rom-Com dramas great to start your watch party!
This article was composed by a freelance writer.
---
Related articles:
Top 10 Best Game Anime To Watch – 10 Cool Choices
Top 10 Best Korean Dramas Of All Time
Best Korean Dramas On Netflix – 7 Choices To Check Out
Top 10 Best Japanese Movies Of All Time
Best Korean Variety Shows – 10 Choices You Can Watch
Top 10 Best Japanese Dramas Of All Time