The kids from the 90's always reminisce the golden days of their Nintendo's favorite anime show, Pokémon. In the world of Pokémon, we had these peculiar little creatures who displayed their extraordinary abilities.
Over the years, attempts to replicate the experience have been made. The phenomenon like Pokémon Go or Detective Pikachu has made huge waves in the entertainment industry. With any new Pokémon development, the fans go berserk.
However, the millennials who haven't had the first-hand experience in Pokémon, are always looking for an immersive experience in the gaming section. There are many such games to choose from which may get a little confusing sometimes.
So, to address this need and honor the love of Pokémon we have compiled a list of the top 10 best Pokémon games in 2021.
1. Pokémon Mystery Dungeon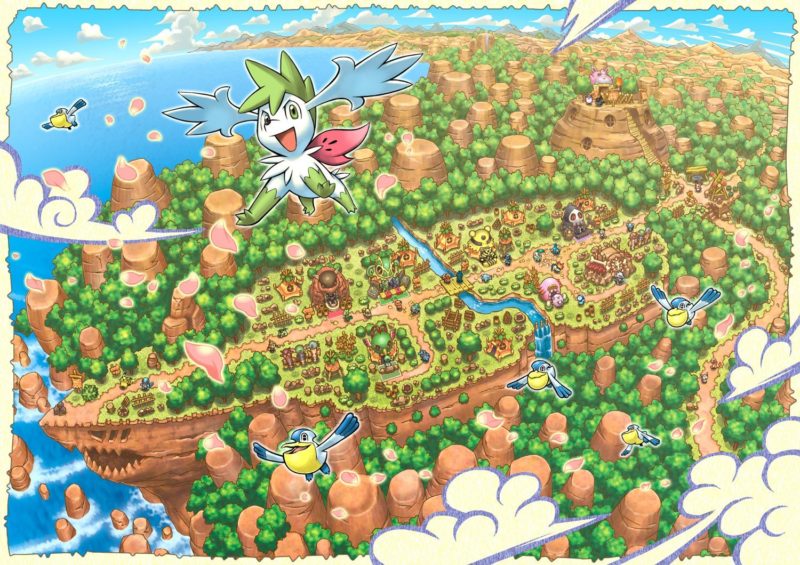 Pokémon Mystery Dungeon is powered by Nintendo and Game Boy Advance. This game is a simulation or a role-play of sorts. It is definitely a fun-filled spin-off of the classic Pokémon series.
In Mystery Dungeon, the player plays as his chosen Pokémon instead of taking on a human form. A very interesting twist of this game is that in many of its versions the player can take a personality test to determine which Pokémon kind they will be.
After the Pokémon has been assigned to the player, he/she will gradually build a team consisting of different Pokémon. This team together will then navigate dungeons which take them to different assignments.
Pokémon Mystery Dungeon is a very famous game and has sold more than 13 million copies since its inception.
2. Pokémon Ranger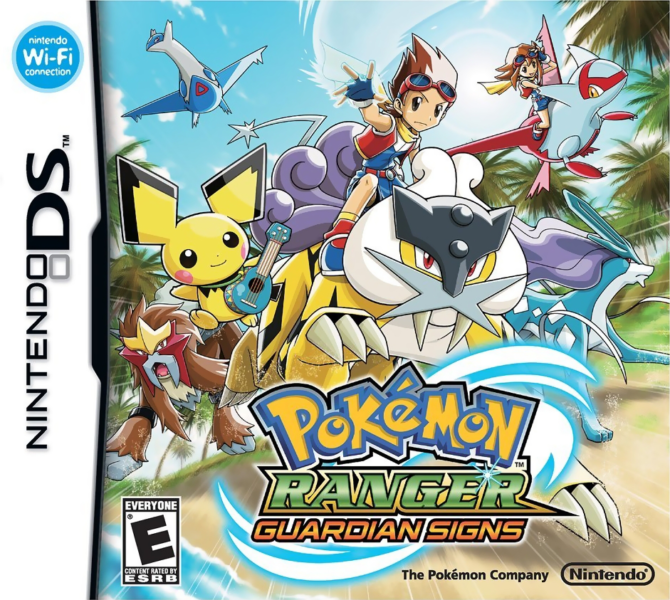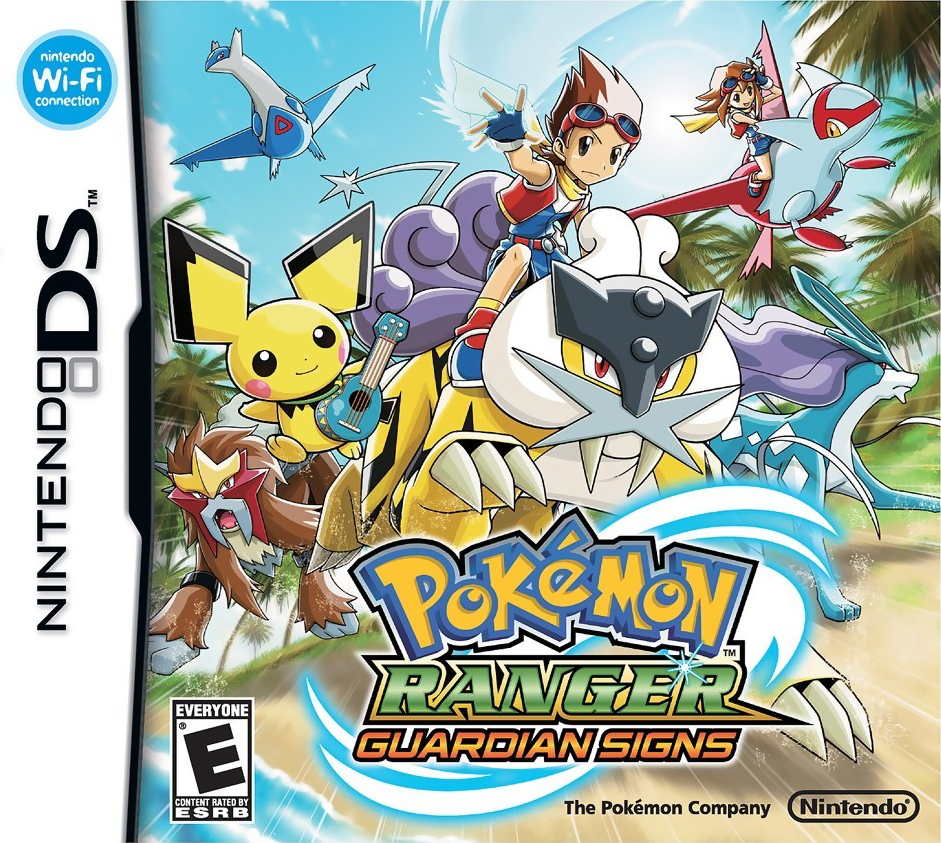 Pokémon Ranger is a Nintendo DS game with an Action RPG genre. This game has been styled completely different from the classic RPG Pokémon games.
In Pokémon Ranger, the players take on a role of a Pokémon master. In this game, the players can control a Pokémon Ranger as well as catch several Pokémon in the Fiore plains.
The game has been made interesting with its 10 principal missions, which has also branched out in several sub-missions. The Pokémon captured to aid in completion of various assignments. This game had a lot of love after its release. It may seem a lot outdated now but back then it was almost like a rage.
3. Pokémon Trozei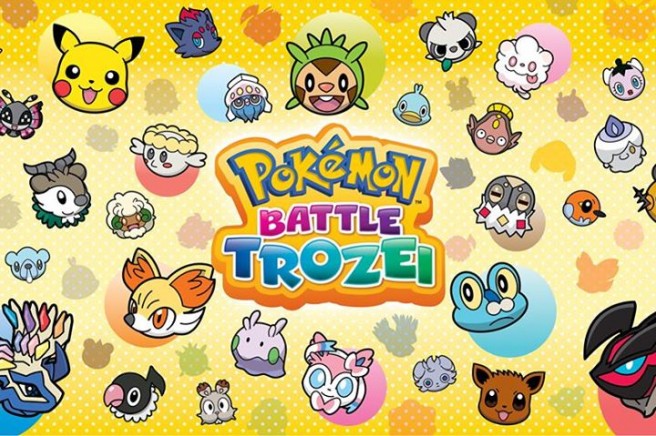 Pokémon Trozei is a game by Nintendo DS. This game is basically a Tetris featuring the universe of Pokémon. While a typical Tetris has colorful blocks where you stack the similar ones to win, in Trozei you have different Pokémon falling off from the top.
The game is simple to play, all you need is to match similar Pokémon block. A minimum pair of 4 same Pokémon will make the blocks disappear. It is not a very challenging game; rather it is a fun little themed time pass. So if you want to see some nostalgic faces of your original species of Pokémon, then this is the game for you.
4. Pokémon Go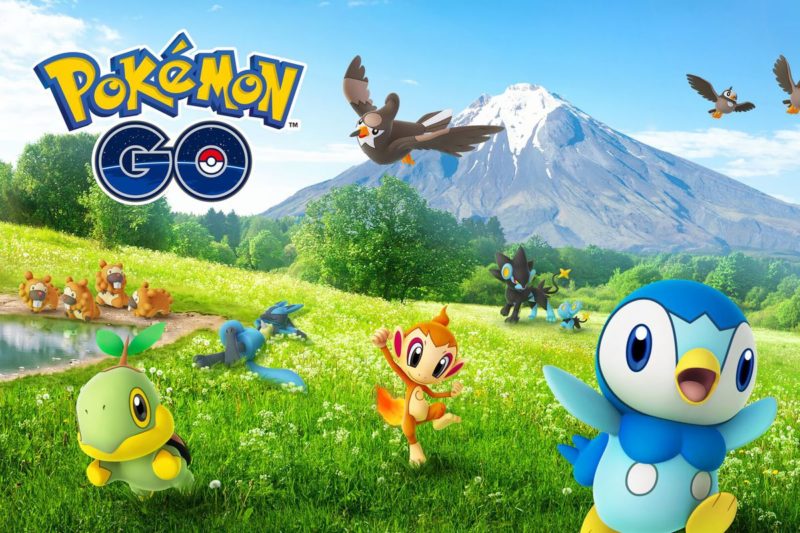 Pokémon Go was a sensation when it was released in 2016 with its Android and iOS versions. The game is still very unique because of its Augmented Reality technology. It is relatively new and was developed a few years ago by Niantic in collaboration with Nintendo.
This game upon its release broke all records on Pokémon gaming. Everyone, from avid fan to people who were previously indifferent to Pokémon, adored this game.
The game used GPS to help the players detect nearby Pokémon for catching them. This virtual reality took the youth by the storm. However, because of its innovation, there were frequent glitches where the device would freeze. There were several authentication errors as well. But besides these shortcomings, this game was very innovative and highly addictive.
5. Pokémon Conquest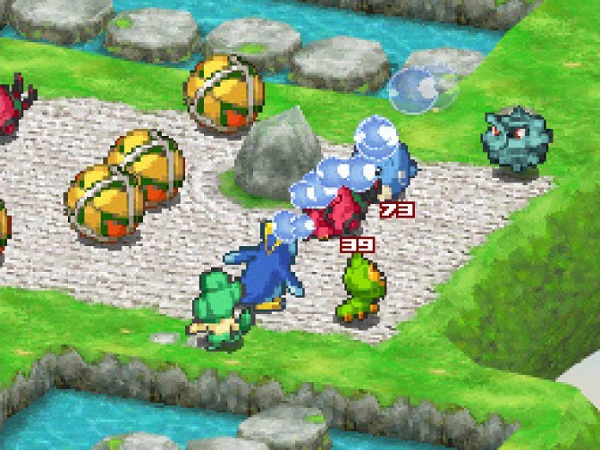 Pokémon Conquest is a TRPG genre Pokémon game created by Nintendo DS.
This game is highly popular and stands as one of the most loved spin-off game of the classic Pokémon series. The game was built upon a crossover between Nobunaga's Ambition (a very Japanese game) and Pokémon.
Pokémon Conquest is more challenging than your regular spin-offs and demands a strategic plan. This is not a regular showdown between trainers; instead, it has a more demanding approach with selective Pokémon.
The storyline of Pokémon Conquest is engaging whereby the players follow Evee (a normal type Pokémon) into the lands of Ransei. The mission of this duo is to capture Pokémon and create unions with other warriors of Ransei. The game received a lot of appreciation at the time of its release.
6. Pokémon Snap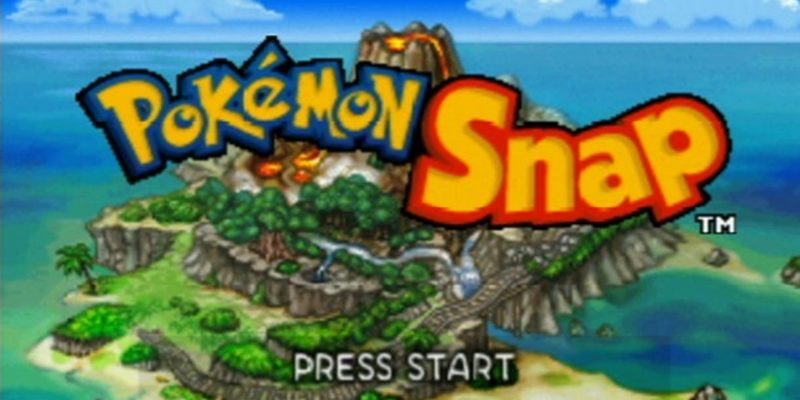 Pokémon Snap is a product of Nintendo 64 with a simulation genre which has a first-person perspective. It is a console-based game which generated a spin-off from the original series. The game was one of its kind at the time of release.
Pokémon Snap featured Todd Snap as the protagonist who moves on rail and has a mission at hand. This first-person simulation (FPS) game is very entertaining. It is a game from the 90s so its premise may also seem very vintage. However, this game still has a lot of grooves.
The mission of Todd Snap/player is to take quality images of different Pokémon. The game awarded more scores if the picture quality was better and clearer.
Pokémon Snap 1999 was amongst the top 4 games in Japan, so one can imagine the sheer popularity of this game.
7. Pokémon Generation I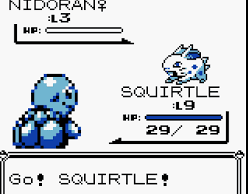 Pokémon Generation I was a role-playing, simulation game produced by 'Game Boy'. This game was the first ever Pokémon game to have released, however, it never saw the light of the day other than in Japan.
The same game was later customized and enhanced and it was renamed at 'Blue'. 'Blue' was later released internationally. Pokémon Generation I introduced a total of 151 species which were all original to the game. This is where the classic Bulbasaur, Mew, etc. were all seen.
Another game in the first generation of Pokémon 'Yellow' was a very memorable game. This game was the truest depiction of the anime series and bore its favorite characters like Team Rocket and more. 'Yellow' even had Pikachu as a mate to the player.
8. Pokémon Generation II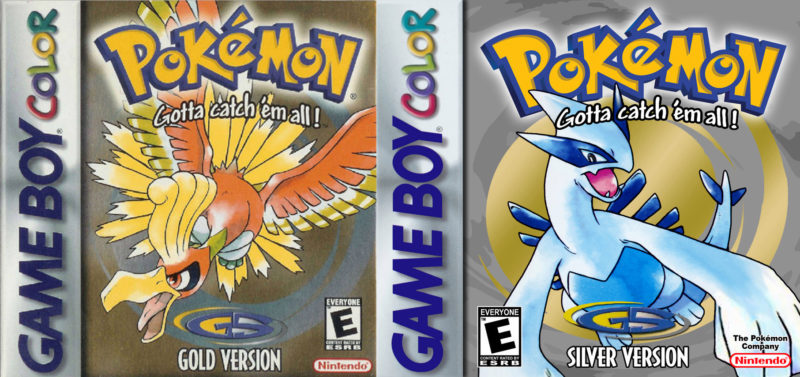 This was the sequel to the 1st generation of Pokémon, 'blue' and 'yellow'. This generation was as good as the 1st generation if not more. The reason why it also became a mega-hit was because of its intensity. This reason led to the opening up of the entire game.
The previous version already had more than 150 Pokémon species. But the 2nd generation gave the people 100 new species. Collectively, there were more than 250 types of Pokémon for the purpose of catching, collecting, and training. This era saw famous Pokémon like Celebi, Ho-oh and Chikorita.
9. Pokémon Generation III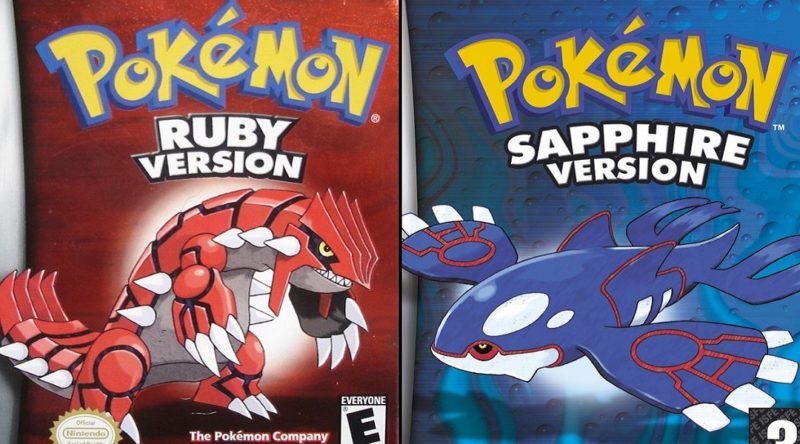 After two successful generations, Game Boy Advance launched Pokémon Generation III. The 3rd generation called 'Ruby' and 'Sapphire' dropped in the market in the year 2002.
The arrival of Pokémon Generation III marked the introduction of new species of Pokémon. Around 153 additions were made which made the whole universe of Pokémon consist of a whopping 386 species.
Not only did the 3rd generation introduced new species, but it also introduced a more detailed and defined environment. Players were now able to indulge in more immersive and innovative battle scenarios along with a contest sub-game.
This generation saw some drawbacks as well. It removed vital features from earlier generations like the day-night system and it also limited the number of Pokémon caught and stored by a player.
These drawbacks were fixed with the restored version of Pokémon called 'Emerald'. This revamped the problems faced in 'Ruby' and 'Sapphire'.
10. Pokémon Generation IV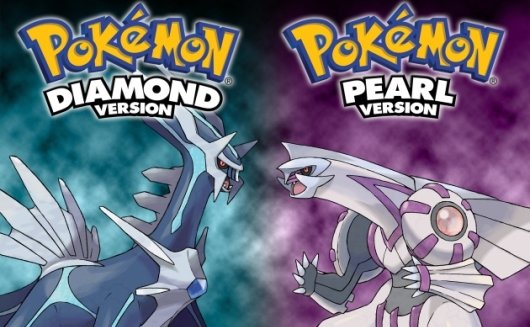 The 4th Pokémon Generation was established by Nintendo DS. The main series of Pokémon Generation IV consisted of Pokémon Pearl and Pokémon Diamond released in the year 2006. It also included Pokémon Platinum which became a part of Pokémon Generation IV in 2008.
This generation saw the inclusion of 107 new species of Pokémon. It also saw the inclusion of features like 3D graphics, Wi-Fi premised battles, and multi-player trading.
Generation IV upped the standard of the Pokémon Universe in terms of technological advancement. Even though this generation made a strong impact, it didn't bring about a freshened up perspective. It seemed to have dragged the older versions.
After this generation, the universe of Pokémon saw the inclusion of 3 more generations. With each generation, there were new features introduced along with new species. However, these 4 generations, in our opinion, pack a punch of the vintage dose of classic Pokémon. Hence, they make it to our list of the top 10 Pokémon games.
Wrapping-Up:
Many people associate a lot of emotions and nostalgia from the original Pokémon series. We all weep at the presence of our favorite Pokémon like Charizard, Squirtle, Butterfree, JigglyPuff, Pikachu and Mewtwo.
Hence, there will always be new and improved games in the market with even a better depiction of Pokémon. There will always be newer technology which will make our experience all the more immersive and enriched.
But for now, these are the best that you can find. Maybe in 2 years, the list will be altered.
This article was written by a freelancer and reflects her views.
---
Related articles:
9 Best Gym Defenders In Pokémon Go You May Want To Use
Top 25 Best SNES Games Of All Time
The 9 Best Non-Legendary Pokemon Of All Time
Games Like Pokemon Go – Five Alternatives To This AR Game
Top 10 Fastest Pokemon Of All Time
20 Pokemon Toys To Buy For Your Kids
Best Fighting Type Pokemon – Top Ten List