One-player games are unrivaled as far as storytelling and immersion goes.
Even though the online multiplayer component may have become an essential part of the video game experience over the past decade or so, the fact remains that nothing still beats a well-executed solo experience.
Whether it's in the last few years, or in the last few decades, one-player games have always been the one to push the boundaries of what's possible and what's not as far as the gaming industry goes, which is exactly why we decided to pay homage to them.
Below, we've rounded up 10 of the best one-player games ever made that you can play today.
Some of these are age-old classics, while some are rather new. There's also no universal genre either.
But, one thing is for certain, these are the one-player games that stand out as the best among the best, with some of them having had a hand in helping shape the gaming industry into what it is today.
1. Spider-Man (2018)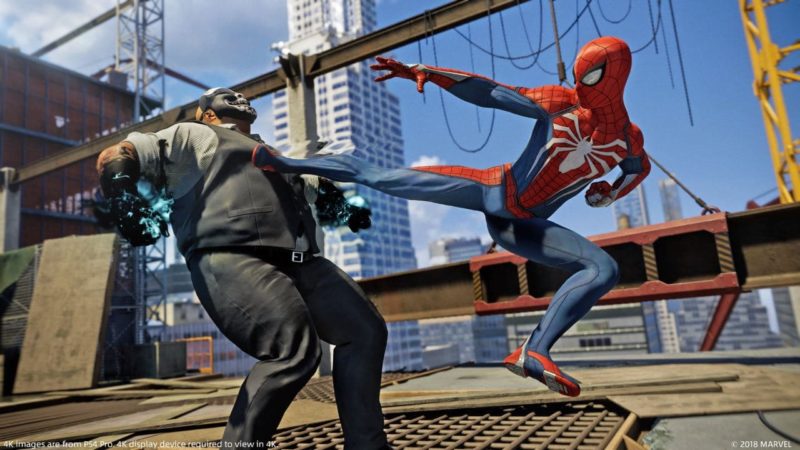 The first few Spider-Man titles for the PlayStation and PlayStation 2 were some of the most memorable of its time.
Despite their clunkiness and having been limited by the technology of their time, those games made the most out of what was available and gave gamers a chance to live their lives as if they were Spider-Man as best they could.
Fast forward to a a little bit over a decade later and we finally have what essentially is a Spider-Man simulator.
2018's Spider-Man for the PlayStation 4 let players experience what it's like to be Spider-Man, swinging through New York and saving bad guys and all.
Considered one of the best PS4 exclusives out there – high praise considering the plethora of exclusive titles released for Sony's latest console – Spider-Man (2018) is a must-play for those itching for an unforgettable single-player experience.
2. The Legend of Zelda: Breath of the Wild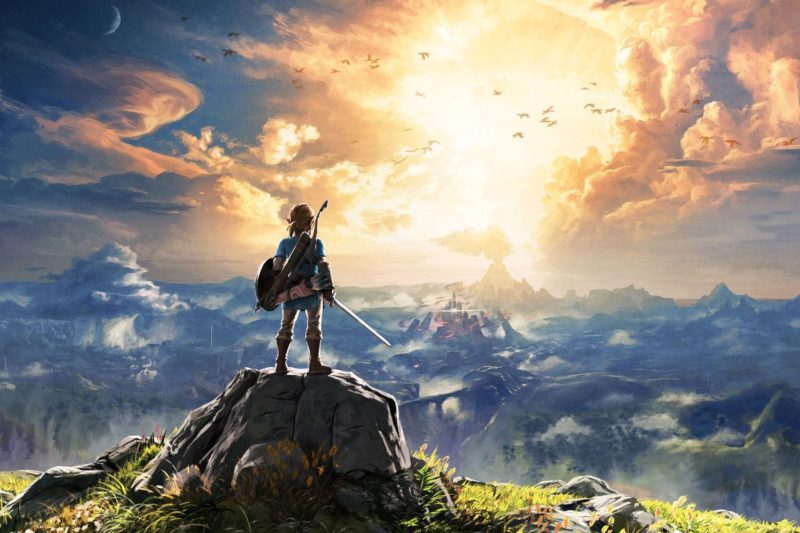 For years, it was a three-way tie between Ocarina of Time, The Wind Waker, and A Link to the Past, as the best The Legend of Zelda titles, then Breath of the Wild came and put everything else in their respective places.
Now considered as the best title in one of the most critically-acclaimed franchises of all time, The Legend of Zelda: Breath of the Wild is a masterpiece.
Taking the risk and bringing Hyrule into the open world paid off as Breath of the Wild managed to retain the sense of curiosity and wonder that have come to define the franchise all these years, all the while giving players all of the freedom that they needed to explore and play the game however they wished and preferred.
Easily one of the greatest games ever made, single-player or not, The Legend of Zelda: Breath of the Wild is an experience worth buying a Nintendo Switch for.
3. Horizon Zero Dawn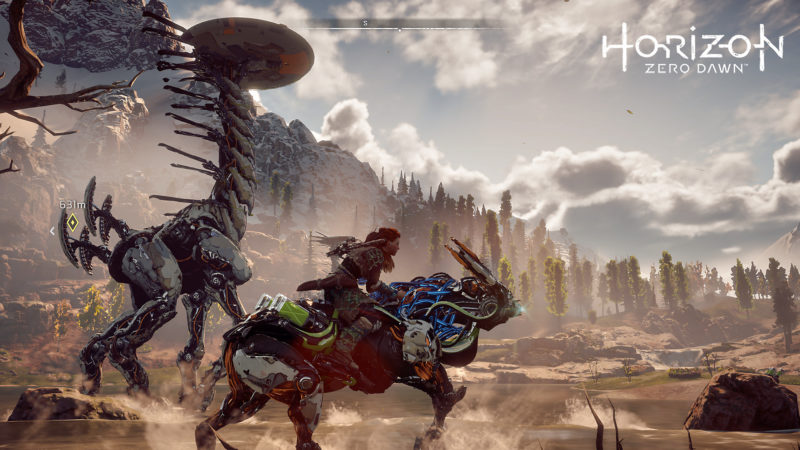 Robots and dinosaurs. Who doesn't like them? Do you know what would make them even better? What about robot dinosaurs, that sounds better, doesn't it?
While that may arguably be the main draw of the critically-acclaimed PS4-exclusive Horizon Zero Dawn, it's the game's unique and beautifully detailed in-game world, as well as numerous ways to traverse and fight that make Horizon Zero Dawn quite the catch.
Most of the time, games that try to do a lot of things at once tend to fall short – Horizon Zero Dawn serves as one of the few exceptions.
A clear proof that you can still release an entirely new single-player IP in this multiplayer-crazed era in a genre well-defined by iconic titles and be successful, Horizon Zero Dawn stands out as a deviant title that should serve to inspire more developers to try and take the risk.
4. The Last Of Us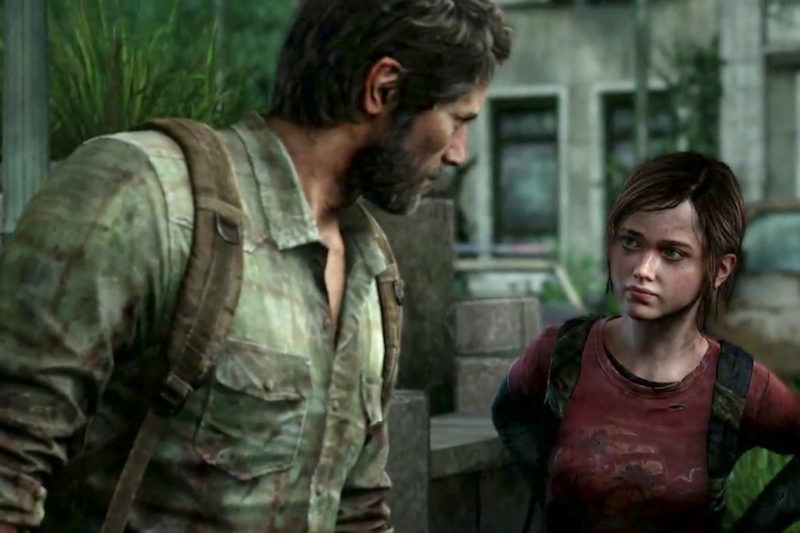 You have to play The Last of Us.
Of all the one-player games to generate as much hype as The Last of Us did, Naughty Dog's original IP that was released during the last few years of the PlayStation 3 stands out as one of the very few titles to not only deliver, but exceed any and all expectations.
The Last of Us experience is hard to describe, and even more difficult to capture in words alone.
So, we'll just have to go and say that you absolutely have to play it. Otherwise, you'll have missed one of the best titles released of all time.
5. The Witcher 3: Wild Hunt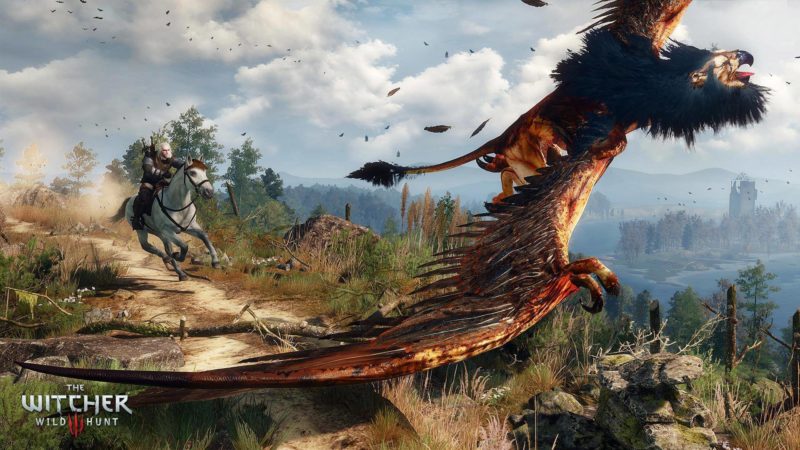 Now that the hype surrounding the game has subsided, we can finally take a look at The Witcher 3: Wild Hunt a bit more objectively, and, well, it remains to be an exception title.
While The Witcher 3: Wild Hunt definitely isn't for everyone, what with its combat-system completely different from what most gamers are used to, it's a game that's so rich in lore and in detail that you'll have a hard time putting the controller down if your goal is to complete everything there is to be completed in the game.
A breathtaking and overwhelming experience, The Witcher 3: Wild Hunt is one-player game that you absolutely have to play if only to see if it's for you or not.
6. Hollow Knight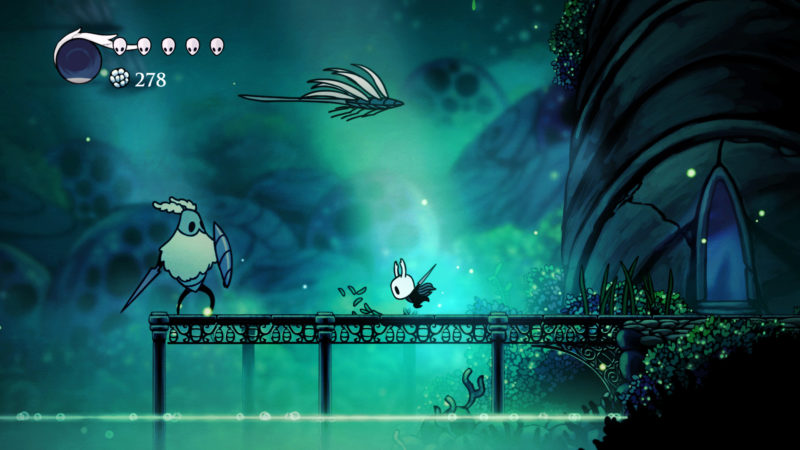 Seldom do titles that are inspired by classics surpass their original inspirations. It's just really so hard to outdo the real thing that being just as good is high praise already.
Hollow Knight is one of those titles that you could make an argument as at least being on par as its genre's greatest hits.
An evolution of the Metroidvania genre that has become quite the go-to genre for indie developers looking to make a name for themselves, Hollow Knight stands as the pinnacle of the many years of evolution within the genre.
Equal parts charming and brutish hell, Hollow Knight is an adventure well worth taking alone over and over again.
7. The Elder Scrolls V: Skyrim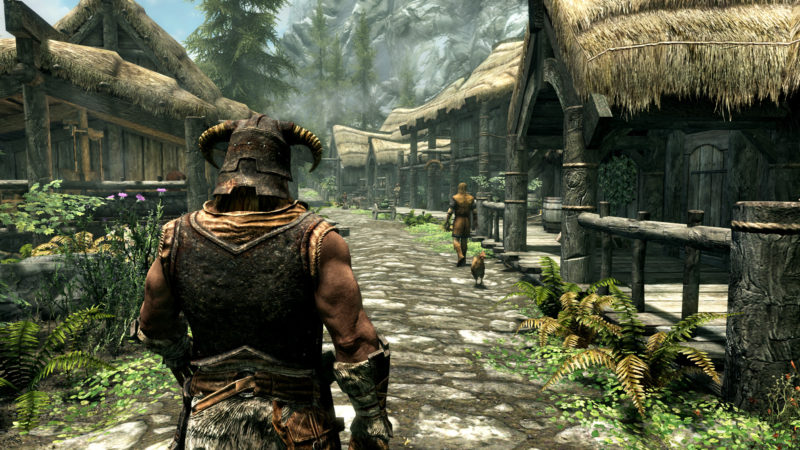 Who hasn't heard of The Elder Scrolls V: Skyrim?
Easily the most meme'd title released outside of Fortnite, this epic single-player action-adventure title is guaranteed to let you experience the adventure of a lifetime, where exploring every nook and corner leads to an entirely new world that you never would have expected to see.
And, if you just happen to have exhausted every possible adventure that Bethesda had in store for you, Skyrim has a plethora of mods available that will add hundreds of more hours worth of gameplay.
8. Fallout: New Vegas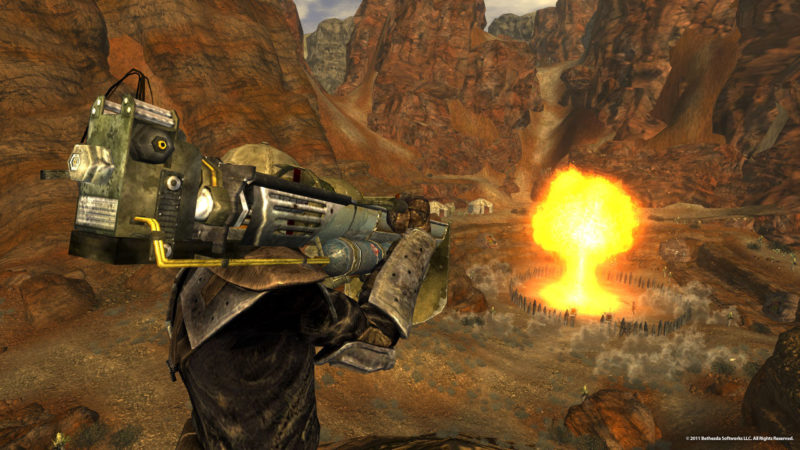 Is it a coincidence that the best title in the widely revered Fallout franchise is the one that wasn't developed by Bethesda?
This isn't a knock on the game studio. Rather, it's saying that they might have been spreading themselves too thin, which is why, although Fallout 3 and Fallout 4 are, no doubt, great games, both fall short when compared to Fallout: New Vegas.
Bringing the setting back to the West Coast and reintroducing elements from the older titles like faction power struggles and reputation, Fallout: New Vegas added multiple wrinkles to the gameplay that made it less black-and-white and more gray.
As an added bonus, Fallout: New Vegas also benefits from a robust modding community that adds a whole other layer of fun to the already unforgettable title.
9. Half-Life 2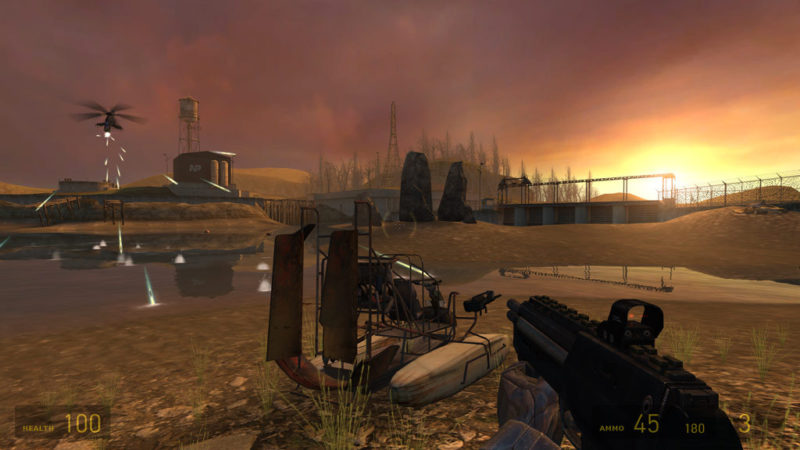 Arguably one of the biggest issues when it comes to modern titles and 3D games is how time doesn't really do aging graphics any good.
What could have been a beautiful-looking game decades ago could easily be likened to the work of a young and budding developer today, at least, graphics wise.
Half-Life 2 is not immune to such criticisms, but that's okay.
Although Half-Life 2's graphics definitely does need a bit of updating, its gameplay continues to stand the test of time, with an incredible opening that hooks you in right from the get go and so many memorable moments that was never before done nor even conceived at the time of the game's release.
Due to Valve's intense aversion to the number "3", we may never see the end to Half-Life's story, but that's okay.
As it is, Half-Life 2 was and still remains a special title deserving of all the praise that have come and continues to come its way.
10. Chrono Trigger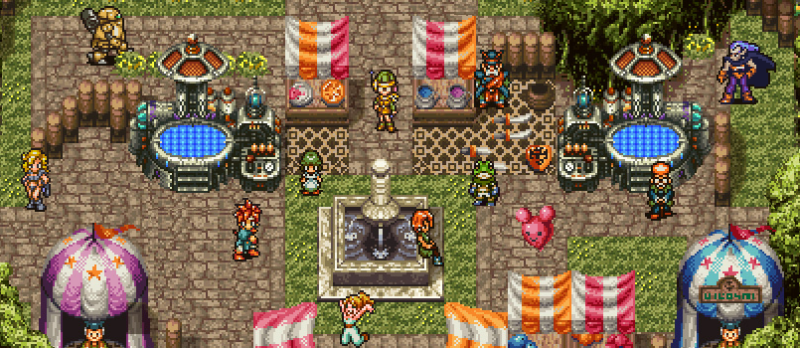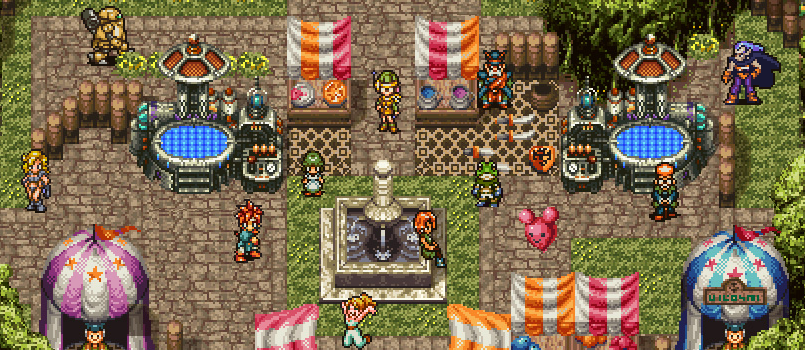 Once upon a time, Hironobu Sakaguchi (Final Fantasy), Yuji Horii (Dragon Quest), and Akira Toriyama (Dragon Ball) collaborated and worked on what's now become the greatest RPG title released of all time.
Made available to gamers in the spring of 1995, Chrono Trigger drew universal praise right from the get go.
Even though it was released at the tail end of the SNES' life cycle, Chrono Trigger's colorful set of memorable characters and unforgettable narrative with multiple possible outcomes, as well as unequaled soundtrack, makes this time-traveling adventure an ageless classic that should keep you company for many years to come.
Final Thoughts
With so many unforgettable one-player games out there, it's understandable that we may have left out quite a few. If you feel that way, don't hesitate to let us know.
Otherwise, whether you agree with our sentiments or not, the fact remains that these 10 one-player games are stand-outs in a genre filled with genre and generation-defining titles, and should remain just as playable in the future as they are today.
This article was written by Ray.
---
Related articles:
The Best Games To Play On Google Stadia At The Moment
Written On Stone: Ghost Recon Breakpoint Walkthrough
The Strongest Marines In One Piece – Top Ten List
Best Gaming Mouse Pads – Top Ten Picks [Updated Today]
Best Gaming Keypad – Features And Specifications (Updated 2019)