The Pokemon franchise has grown up so much since the days of the Pokemon Red and Blue games.
From the original 151 Pokemon, the number has since multiplied many times over as numerous video game titles and various media have been released because of the success of this mega franchise.
With the continuously growing number of Pokemon also means that those who reigned supreme back then are no longer as powerful.
As more and more Pokemon, as well as their subsequent evolutions, are introduced, the more drastically different the hierarchy of Pokemon becomes, especially in modern battles and when you don't take into account the legendary Pokemon who are naturally overpowered.
Besides, even when compared to other legendary Pokemon, the ones we rounded up on our list aren't too shabby and are just as capable of matching up.
With that said, we took the time to list down 9 of the best non-Legendary Pokemon out there that you can catch and use to build the ultimate Pokemon team.
9. Slaking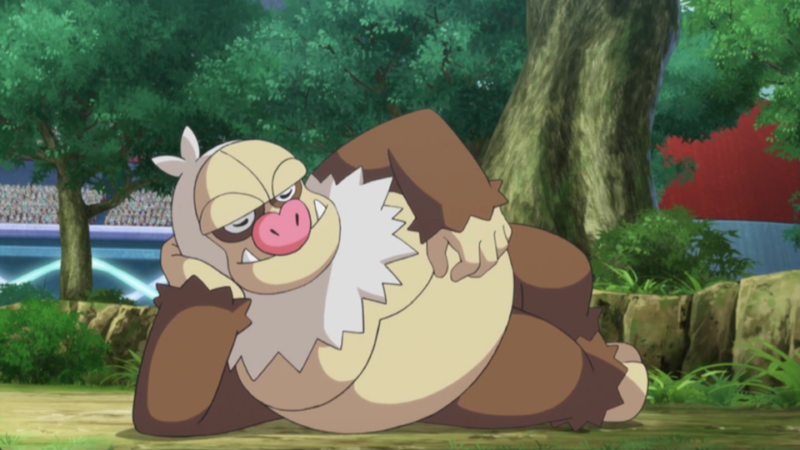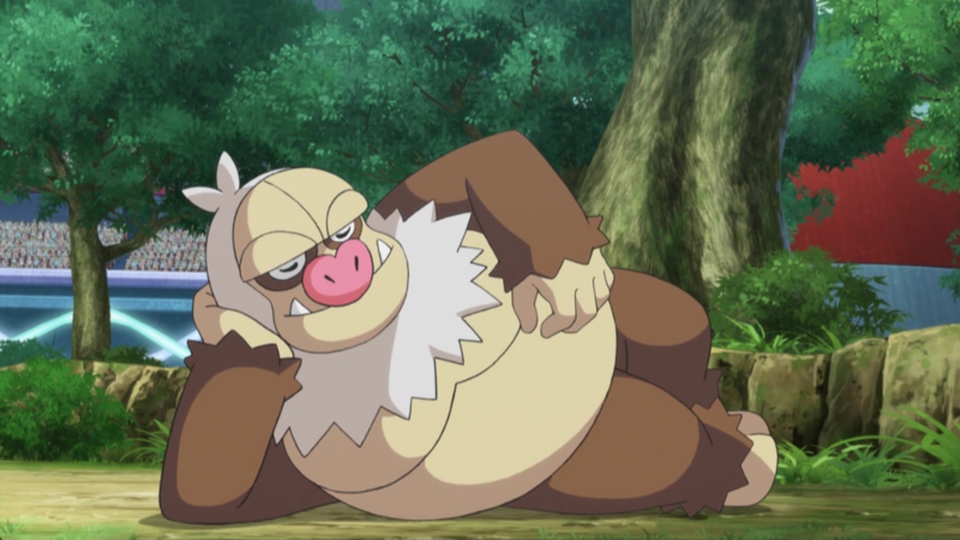 Statwise, no other non-legendary Pokemon can beat Slaking.
In fact, Slaking's 670 base stat is much higher compared to other legendary Pokemon, which is a huge surprise considering that it isn't even legendary.
The reason why Slaking is ranked this low despite its stats is because of Truant. Because Slaking can only attack or use ability every other turn, you can't exactly make full use of that absurd base stat it has.
Not to mention, it makes Slaking the perfect victim to abilities such as Protect.
8. Blaziken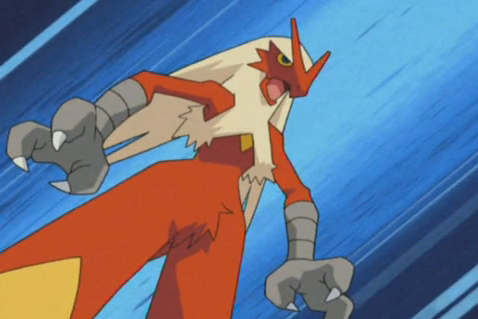 Described as being capable of easily leaping over a 30-story building in one leap, Blaziken could technically leap over 100 meters with ease and could probably do more if it had any incentive to do so.
Real-life comparisons aside, Blaziken is also quite powerful in a competitive setting.
Remember, Blaziken and Mega Blaziken wouldn't have made it to the "uber" list of Pokemon if they weren't overpowered.
One of the few Pokemon that can literally destroy anything in its path with as little set-up as a single Swords Dance, you'd have to be really wary if you find yourself facing off against a Blaziken.
7. Hydreigon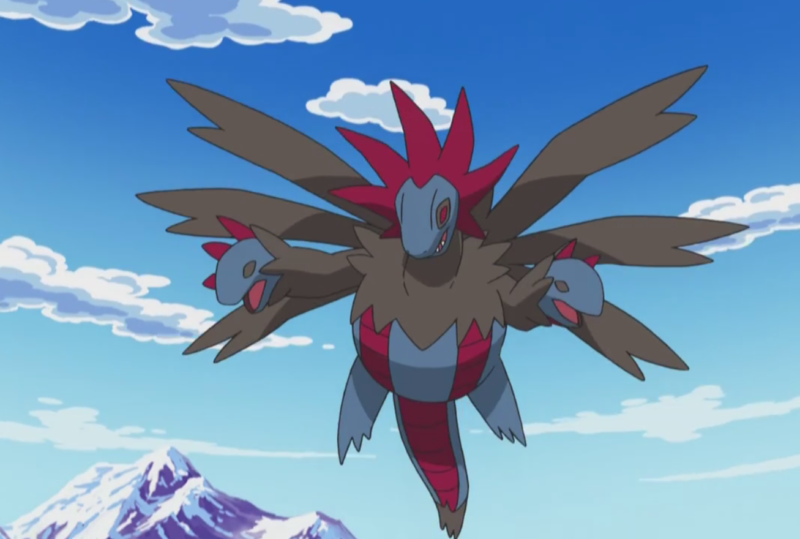 Offensively, Hydreigon is a nightmare to face up against. Plus, when you take its Levitate into consideration, Hydreigon has very few weaknesses that you have to worry about. It also has a wide moveset pool that gives it a lot of versatility and uses, depending on your preferred lineup.
The only problem with Hydreigon is that its extremely vulnerable to fighting and bug-type pokemon, which are actually fairly common.
If you go full offensive and give Hydreigon abilities like Draco Meteor and Dark Pulse, among others, you've got a great opener on your hands that could definitely do a lot of damage if not one-hit opponents.
Just hope that the opponent doesn't strike back as hard because Hydreigon might not be able to take as hard of a beating as it can give.
6. Gengar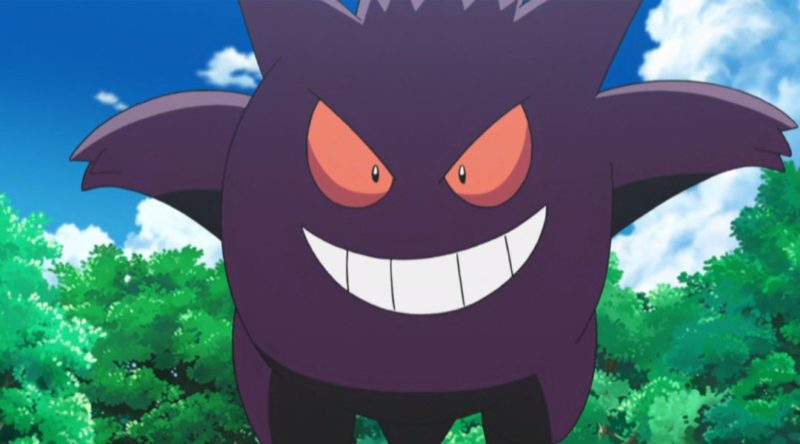 Ghost-type Pokemon have been considered overpowered ever since the first-generation of Pokemon was ever released. But, as time passed by and they were rebalanced, ghost-type Pokemon slowly became more vulnerable and less viable, especially in a competitive setting.
Not Gengar though.
Gengar remains one of the more popular picks on competitive battles, and for good reason — Gengar's only weakness is dark-type attacks and it can learn a variety of moves, making him one of the best Pokemon to use in battles.
Plus, its mega evolution, Mega Gengar, is even more annoying to deal with as it can use the ability Shadow Tag to trap every other Pokemon outside other ghost-type Pokemon, as well as those with the Shed Shell ability.
Whether we're talking about Mega Ganger and just plain-old Gengar, this ghost-type Pokemon remains the stuff of nightmares.
5. Metagross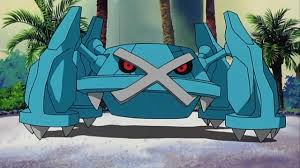 Metagross has a good combination of high attack and defense, decent speed, as well as above average special attack and special defense. Not to mention, Metagross' typing makes it pretty much invulnerable to all but a few attacks.
At the same time, you can teach Metagross moves that most Pokemon are weak against. Metagross is a pseudo-legendary Pokemon that's pretty much a jack of all trades.
Unfortunately, this Pokemon's lack of specialization in one key area makes it less powerful in a lot of situations than most of the Pokemon listed above him.
4. Salamence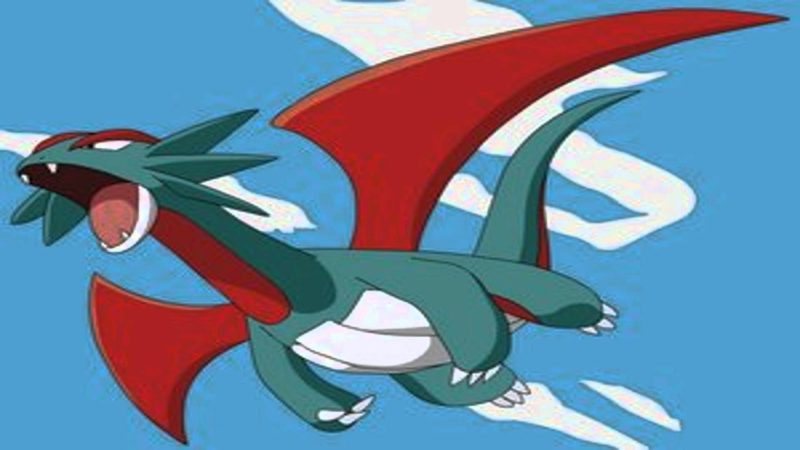 Unless you're facing off against a fairy-type or ice-type Pokemon, having a Salamence on your team is a guaranteed takedown of at least two to three Pokemon on the opposing team in a competitive setting.
A pseudo-legendary, which means he's got an overall base stat of 600, Salamance's stats make him great for both physical and special attacks. It also has excellent speed and defensive stats that are at least slightly above average.
Perhaps the best part about Salamance, however, is it's one of the strongest Pokemon out there that can learn the ability Fly and has an overall versatile moveset pool.
As an added bonus, Salamance can also mega evolve to Mega Salamance, which ups his base stat to 700.
3. Tyranitar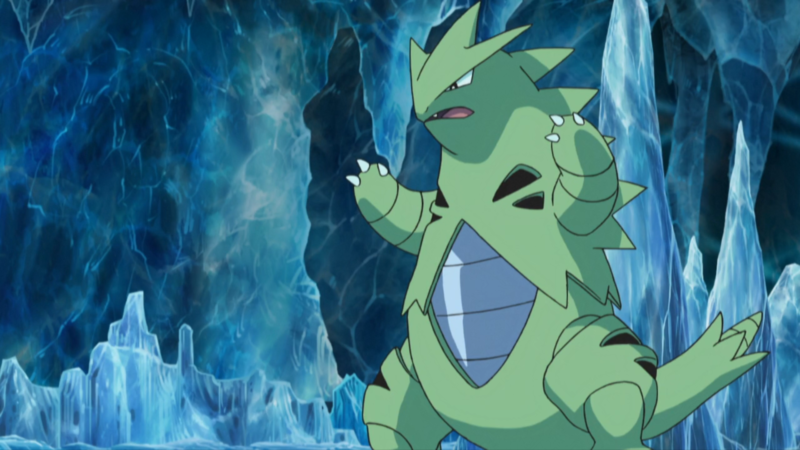 The thing about Tyranitar is that, while it is one of the best Pokemon around as is, it doesn't really get much better when it mega evolves into Mega Tyranitar.
It's not that he doesn't get more powerful, because he does. It's just that, compared to other mega evolution, Mega Tyranitar gets outclassed in things that Tyranitar is supposed to be good at, including but not limited to sweeping enemy teams or acting as a special tank.
Because of the lack of a notable jump between Tyranitar and Mega Tyranitar, we ranked it this low.
Mind you, this is still relatively high and well-deserved.
Tyranitar's base stat alone makes it a pseudo-legendary, which warrants inclusion on this last.
Sure, Tyranitar's lack of speed is a glaring weakness. Its typing is also less than ideal. But, he has the highest defense stat of all non-legendary Pokemon, which more than makes up for both weaknesses.
Opponents (or you) better hope to take Tyranitar out in one shot, because if it survives, then be prepared for a world of hurt.
2. Garchomp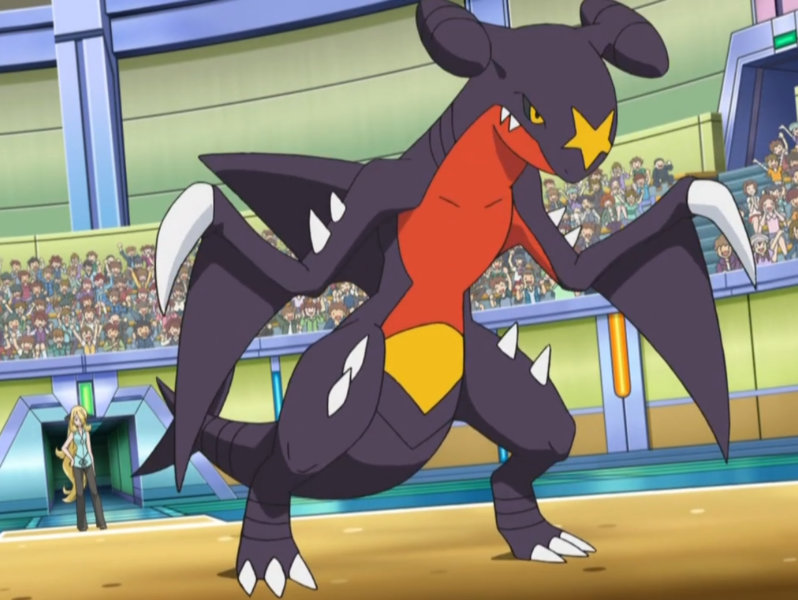 An all-out offensive machine, Garchomp is probably one of the few Pokemon in the game that you can trust to take out a beefed up Tyranitar, among other tankier types of Pokemon.
Capable of dealing all sorts of pain to a variety of Pokemon thanks to its versatile moveset, what makes Garchomp is powerful is his combination of high attack and speed stats. It allows him to attack first and take down opponents quickly.
When used in combination with Swords Dance, as well as other STAB-type attacks, it has one of the best STAB combinations in the game.
Garchomp can be a one-man killing machine that very few are capable of standing up against.
If you're the sort of trainer that wants to sweep any teams with pretty much your eyes close, Garchomp is the ideal Pokemon for that particular purpose.
1. Dragonite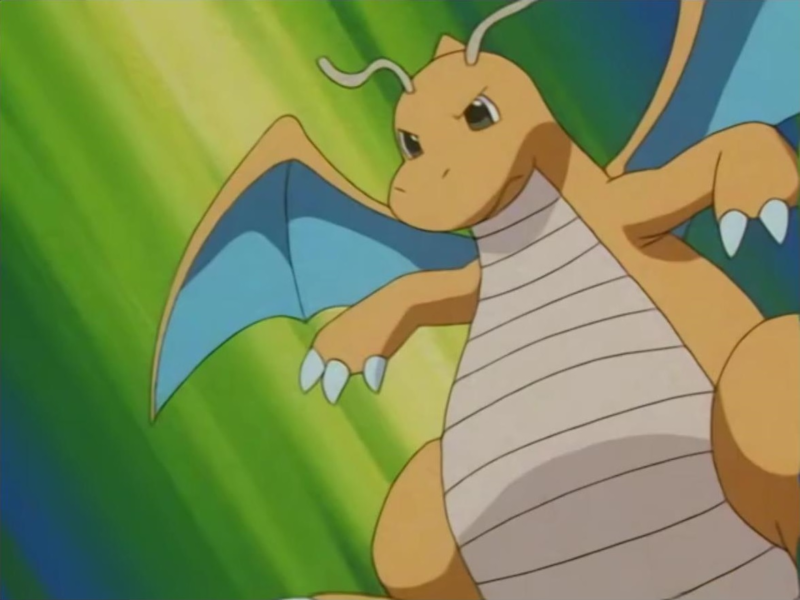 Dragonite isn't so much as the sole holder of the No. 1 spot on our list as it is a 1A to Garchomp's 1B.
You could make a case for each one to be stronger than the other and it'd be valid. However, we're giving Dragonite the nod for a couple of good reasons.
First, Dragonite can do pretty much what Garchomp can and learn Dragon Dance to wipe out entire teams just as well. Second, he can also do more and learn 100 percent accuracy attacks like Thunder and Hurricane.
Third, Dragonite can survive fatal attacks because of Multiscale, which can be further amplified by using Roost to restore half of its max HP.
That's all without a mega evolution, which could come relatively soon given how popular Dragonite is with the fans. In short, Dragonite's power belies its peaceful and cheerful exterior.
Anyone who's ever faced off against a capable Dragonite trainer will be the first to tell you that they don't ever want to do it again.
Hard-hitting and even harder to take down, Dragonite is definitely the type of dragon that you don't want to mess with.
Final Thoughts
As you can see, not all Pokemon are created equal and that popularity and power doesn't always correlate — notice that fan-favourites Charizard and Lucario aren't on our list?
Ultimately, however, it's completely up to you what kind of Pokemon you want to use to do battle in the game, as well as other players.
Of course, if you plan on building the ultimate Pokemon team, it probably wouldn't hurt to take a look at the Pokemon on our list first.
This is especially true if you want to succeed against other players while playing only non-legendary Pokemon.
Trust us, your opponent will be scared out of their wits once they see the kind of Pokemon you're fielding.
Hopefully this list of best non-legendary Pokemon would be useful to you.
This article was written by a freelance writer.
---
Related articles:
The Best Pokemon Fan Games Of All Time
The 10 Best Gundam Series Of All Time
9 Best Gym Defenders In Pokémon Go You May Want To Use
Top 10 Best Pokemon Games Of All Time [Updated 2019]
Judgment (Judge Eyes) Chapter 9: The Miracle Drug Walkthrough
The Best Classes In Team Fortress 2 (Ranked From Best To Worst)
Top 10 Best Weapons in Team Fortress 2 To Choose From