Medieval games refer to games that are based on medieval times or are influenced as such.
Some of the most popular medieval games are probably Witcher 3 and Elder Scrolls: Skyrim.
That said, there are plenty of other games in this genre. Here are some of the best medieval games to play today.
1. Kingdom Come: Deliverance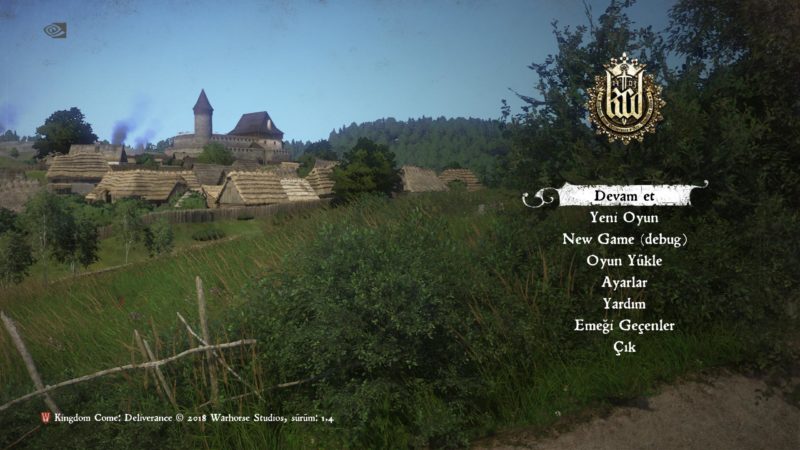 Kingdom Come: Deliverance is a medieval role-playing game developed and published by Warhorse Studio. It was released at the beginning of 2018 and it won the hearts of the gaming community with its realistic setting.
You will take the role of Henry, a blacksmith's son whose family was killed in a brutal war. You will soon grab the sword yourself and avenge the death of your parents. True to its genre, Kingdom Come: Deliverance offers players a vast and beautiful world along with a non-linear storyline.
One of the things this game is praised for is its historical accuracy. You will meet historical characters and discover what it was like to live in the heart of Europe during a civil war.
2. Life is Feudal MMO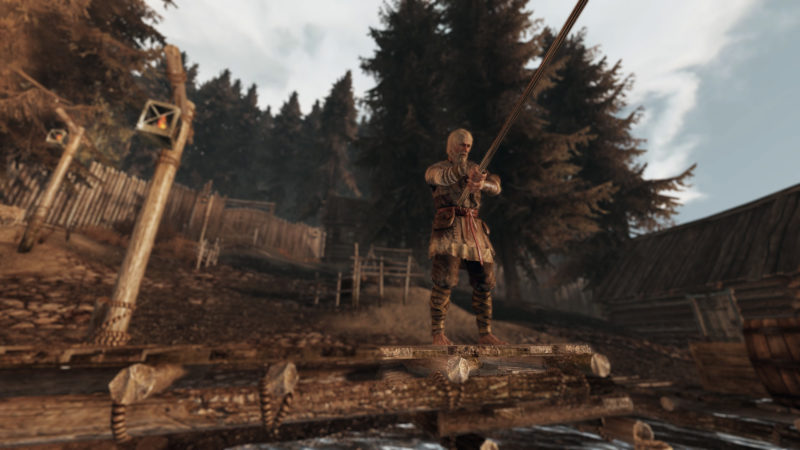 Life is Feudal is one of the few examples of a true sandbox game. It is hardcore, realistic, and highly immersive. You can grow crops or mine coal for your team as a beginner's job and eventually progress to a master miner.
There is a lot Life is Feudal can offer if you give it a chance, however, there is a certain problem that keeps a lot of possible players out.
This game cannot be played on your own as you will need friends and if you don't plan to join one of the existing communities, you will need a lot of friends.
Otherwise, you will be dead before you know it, since the world is unforgiving, but the players are even worse. Some might even call them toxic, but that is for you to find out.
Read also: Best GameCube Games
3. Mount & Blade: Warband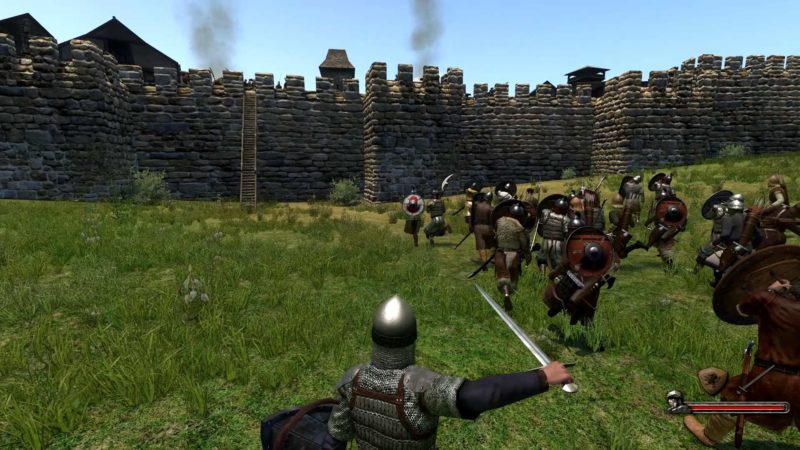 Mount & Blade: Warband probably deserves a genre of its own. It is a well-thought open-world RPG developed and published by TaleWorlds Entertainment. They released it in 2010 and with over 52,000 reviews the game holds the 'Overwhelmingly' positive status on Steam.
The graphics are a bit outdated, but that is quickly forgotten when you are faced with the number of things you can do in this game.
Literally lead your men into battle, expand the realm and ultimately, claim the throne for yourself.
4. The Witcher 3: Wild Hunt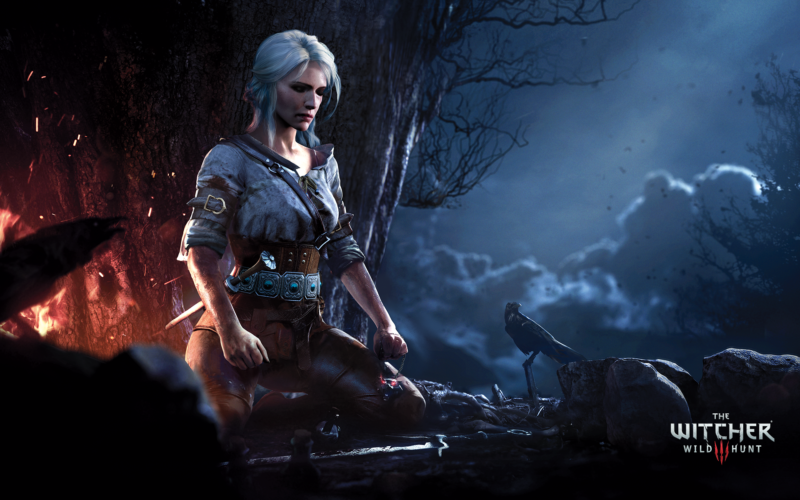 The Witcher 3 was released in 2015 by CD PROJEKT RED and it is considered as one of the best games of all time, not just one of the best medieval games.
It is a story-driven open-world RPG set in a beautiful world that is pleasant to look at but dangerous to pass through.
Witchers are professional monster slayers and players take the role of one of the most famous Witchers ever, Geralt of Rivia.
Geralt or Whitewolf as some call him has gone through a special mutagenic process that no other lived through, hence his white hair.
In the third part of the franchise, Geralt is tasked with finding a child of prophecy and he will have to face quite a few problems on his journey. Furthermore, the choices you will make in Witcher 3 really matter and you will change the course of the game depending on what you say and do.
Do note that this game has some nudity, kinda like playing Game of Thrones.
Read also: Best Co-op Horror Games
5. Skyrim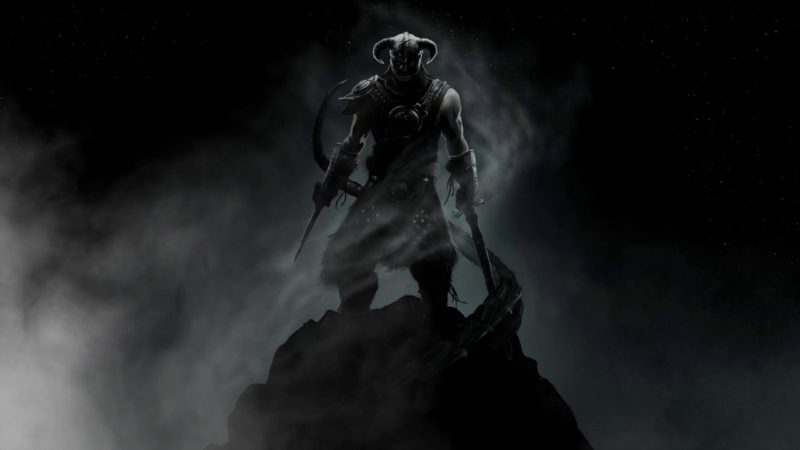 Skyrim is the fifth Elder Scrolls game and at the time it was released, it stunned everyone with its graphics and cool mechanics. Since the release, Bethesda added two expansions, quite a few mods, a remastered version of the main game, and Skyrim VR.
Basically, they stretched the game as much as they could before finally announcing the Elder Scrolls 6 at 2018 E3. As for the story, Skyrim is Nord province in Tamriel. Shortly after starting the game you will learn you are the Dragonborn.
At the same time, dragons that no one has seen for a long time will bring devastation to the peaceful villages and cities. As the Dragonborn, your role will be to learn the ancient Dragon language and use it to save Skyrim. This game also led to the highly popular meme 'I took an arrow in the knee'.
6. Crusader Kings 2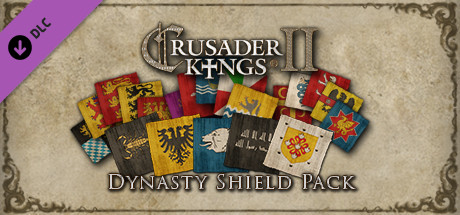 Crusader Kings 2 is a strategy historical game developed and published by Paradox Interactive. This is a hard game to master and hard to begin with; there are so many options players easily lose track of what they are doing.
On the other hand, those same options are the reason the game is so awesome. Incest, murder, various plots, military activities and more is what makes the game so popular.
Even though the base game is not too pricey, the DLCs definitely are.
7. Banished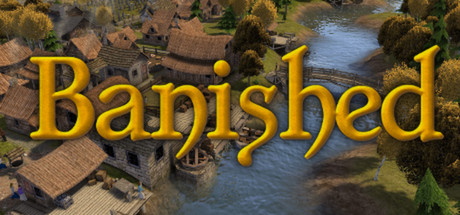 Banished is a medieval city-builder where players have to find the best way to provide housing and food for the banished people. The only real downside to this game is that after its release it was quickly abandoned by the developer.
Luckily, the community created a ton of mods and today you can add so many features it will feel like you are playing a different game. There is something worth remembering if you are planning on trying this game out, it isn't easy.
The difficulties you can choose from only affect your starting position, but the rest of the game is equally hard on any level. Furthermore, these people are banished and not used to sharing, which means each household will try to max their amount of stored food, even if that means another household will starve.
Basically, you have to be able to provide enough for everyone and not just food. Your people will need firewood, clothes, tools, and eventually education, hospital, and religion.
8. Dark Souls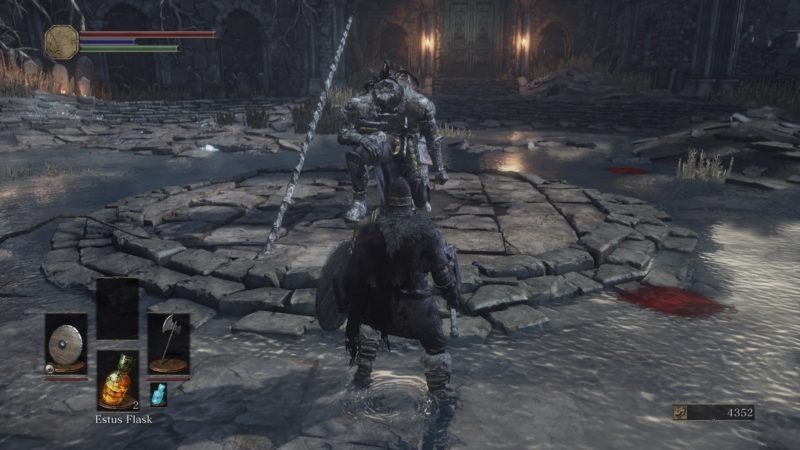 Dark Souls was released in 2011 and it is still considered one of the hardest games around. If you manage to get good at it, you will have a wonderful RPG experience and an intriguing story that not a lot of games managed to produce.
As the second game in the Souls series, it made room for expansion. Dark Souls II was released in 2014 with an updated version called "Scholar of the First Sin" released in 2015.
Finally, Dark Souls III was released in 2016 and then the studio published two DLCs, Ashes of Ariandel and The Ringed City.
Read also: Best Dark Souls 3 Weapons
9. Age of Empires 2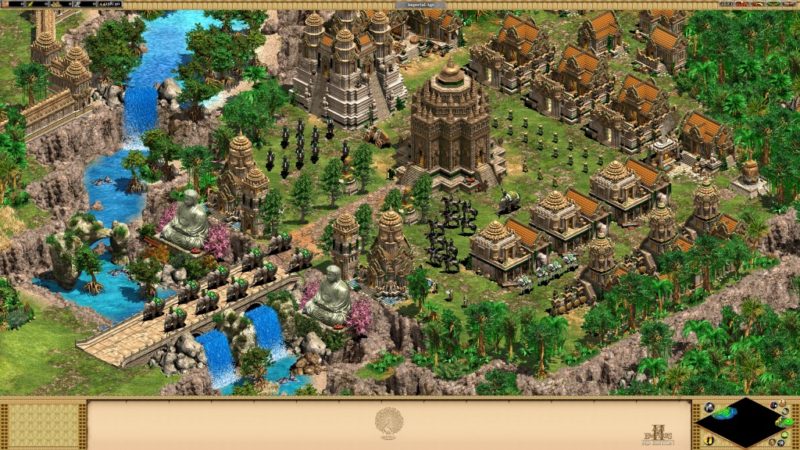 Age of Empires 2 is an old RTS with a remastered HD version released in 2013. For some players, this was the game that introduced them to the gaming world. The game focused on events in Europe, Africa, and Asia.
One of the reasons this game was so popular back in 1997 was due to the artificial intelligence feature. At the time, Microsoft Studios was one of the few if not the only one who managed to develop an AI that is playing by the same rules the player is without knowing what the player is doing.
This might seem normal and even expected in our time, but when it was released Age of Empires series was a breakthrough in the gaming world.
10. War of the Roses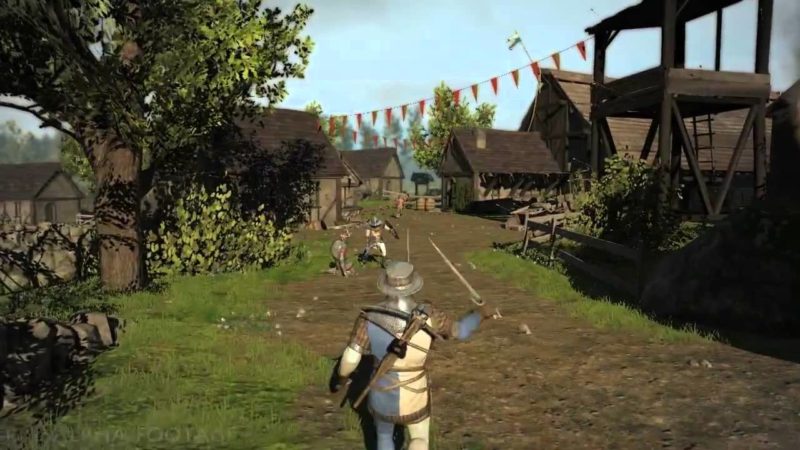 War of the Roses is a hack and slash game developed by Fatshark and released by Paradox Interactive. It was released in 2012 and the story is set during the War of the Roses in England.
The war took place in the 15th century and the reason behind its name was that the House of Lancaster, associated with a red rose, fought with the House of York whose symbol was a white rose. They fought over the throne of England.
In the game, you can choose between the two houses and customize your soldier. War of the Roses is a multiplayer game with a third-person viewpoint.
Players start the game with a premade melee character and slowly unlock others. They can also customize the weapons, armor, and other perks to create a unique playthrough.
11. Chivalry: Medieval Warfare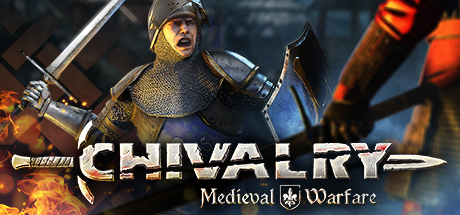 Chivalry: Medieval Warfare is a multiplayer first-person game focused on large-scale multiplayer battles. Players get a chance to try their hand at killing other players in a realistic medieval setting and also to besiege castles and raid villages.
Keep in mind you will probably die a lot in the beginning and that is completely fine; you might even rage quit, but if you manage to focus on the good side of this game you will eventually get better at it. That is when the real fun begins when you learn how to mess with the enemies' movements and combos.
12. Medieval: Total War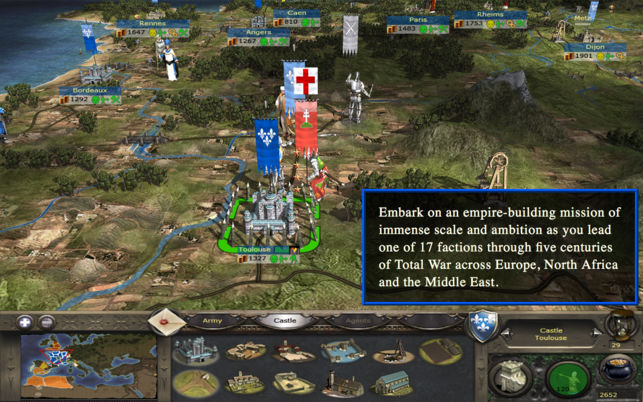 Medieval: Total War is a turn-based RTS developed by Creative Assembly and published by Activision. Released in 2002, it is the second title in the Total War series. Similar to the Shogun: Total War, you will build a dynastic Empire in Europe, North Africa, and the Middle East.
Like most Total War games, Medieval is a combination of turn-based and RTS genre. The turn-based part happens when you are managing provinces, but the fights happened in real time on a 3D battlefield.
When it came out, Medieval: Total War was a breakthrough and a commercial success. Players praised the game for the depth and the complexity of the strategy part.
Read also: Games Like Terraria (2018)
13. For Honor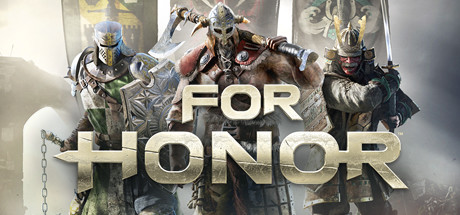 For Honor is a medieval multiplayer game published by Ubisoft. It also offers a single-player campaign that follows each culture through six missions.
The story is not there for players to enjoy it but rather to introduce cultures and game mechanics. This is a game hard focused on fighting, so that's what you will be doing through the campaign.
The reason you should try For Honor is the combat system; it is really well made and unique, and more importantly, it works well.
Still, the players are complaining the game lacks variety, matchmaking regulations, and it has too many connection problems.
14. Stronghold Series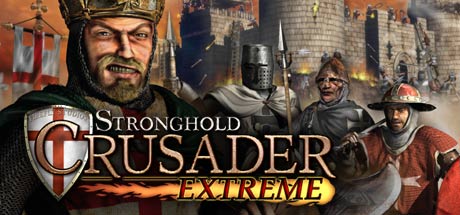 Even though there are newer additions to the Stronghold series, the gaming community will easily recommend you the older ones. Stronghold HD and Stronghold Crusader are games worth playing and they will bring you that well-known Stronghold feeling.
Basically, you will have to build and manage your castle and then destroy the enemy castles. There is even a multiplayer option for the older titles.
Firefly Studios tried to bring the nostalgic feeling back with the newer titles but so far, it seems they have failed.
15. Arcania: Gothic 4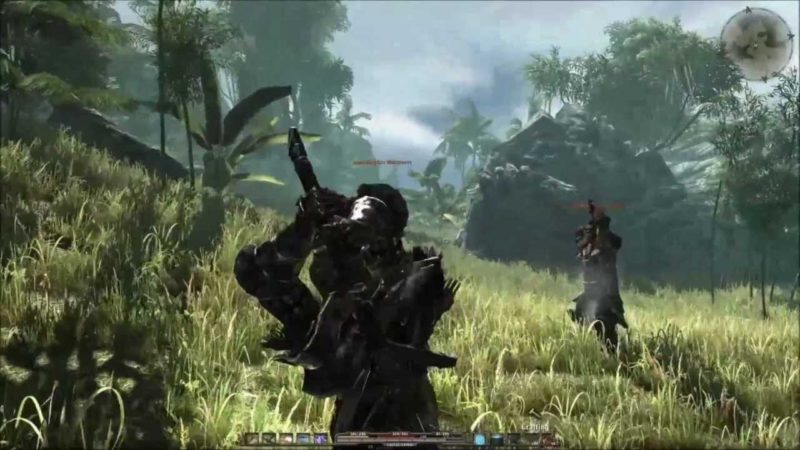 Arcania: Gothic 4 was supposed to be an upgrade from Gothic 3, an older but well-made game. This game offers an average combat system, a decent storyline, and a good feeling of character development.
However, they failed to keep some of the features that made Gothic 3 what it was. There are no teachers to learn skills from and you can equip any weapon you find.
There is also no sleep option and the worst part is, the game is lacking skills. Additionally, there are no lockpicking or skinning animals skills, although these were not vital to passing Gothic 3, the skill variety made it far more immersive.
Which are the best medieval games for you?
We have listed some of the best medieval games you can play today.
The list is not exhaustive, so do leave your comments below on which game you think should have been mentioned above.
This article was written by a freelancer.
---
Related articles: