The Korean Film Industry has been on a roll with its films. Its recent action thrillers have been very successful in Korea, with more than a few successes internationally. Many have received high praise from prominent international film critics as well.
Because there are so many great action thrillers to choose from, it might be difficult to just pick one up to start with.
We've made this short list of our top picks for Korean thrillers. Any of these films are excellent starting points and all of these are just great action thrillers by themselves.
Here are some of the best Korean thrillers you can watch today.
1. Mother (2009)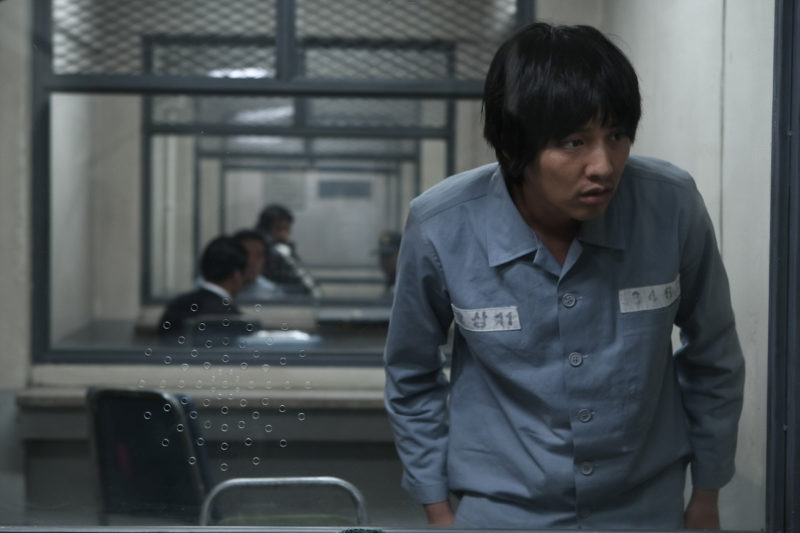 Mother is an excellent crime thriller that adds a bit of drama and sensitivity to the story without being overwhelmingly emotional. It's an exploration of the unconditional love that a mother has towards her children.
When her son is in harm's way, how far would Mother (unnamed in the film) be willing to go to protect him? Despite the formulaic premise, the film is smart and deceptive.
It puts viewers in the shoes of Mother as she tries desperately to save her son through whatever means necessary.
2. Shiri (1999)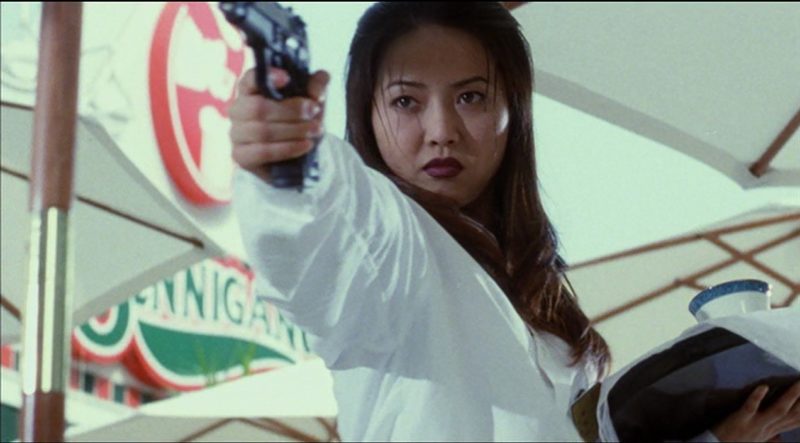 Shiri was the product of a major economic boom in South Korea. They had the resources to create a blockbuster to compete with other Asian film industries and Hollywood. Shiri was the first attempt, making it an excellent start on Korean films for a Western movie fan.
A female assassin from North Korea is trying to obtain an experimental bomb strong enough to level a city. A pair of South Korean agents are hot on her trail.
Those familiar with John Woo's films will recognize the pacing and visual style used in Shiri. The film explores the paranoia associated with the friction between North and South Korea in ways that only a film from South Korea can. Its moments of dark comedy is charming and its spy intrigue twists are great.
The acting is stellar as well, with great performances from future leading men Choi Min-Sik (Oldboy, I Saw the Devil) and Song Kang-ho (The Host, Thirst, Memories of Murder).
3. Memories of Murder (2003)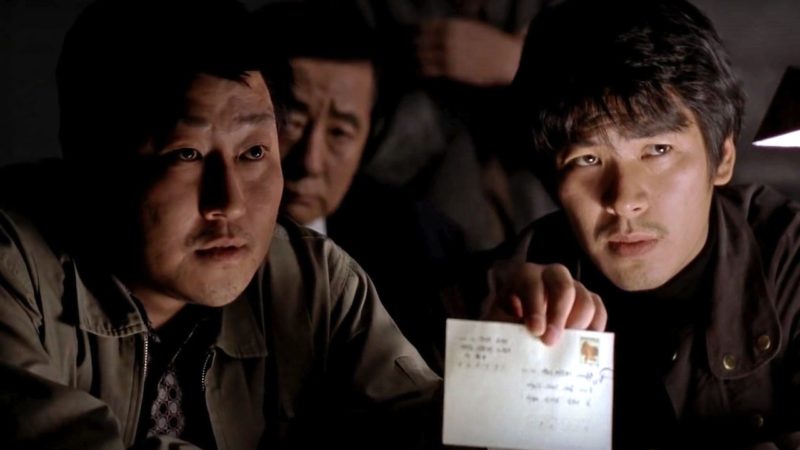 Compared to Shiri, Memories of Murder is far more grounded and original, given that it's based on the first serial murders in South Korea's history. The film follows Park Doo-man (Song Kang-ho), a local detective who is underprepared for the case in front of him.
Together with him is Seo Tae-yoon (Kim Sang-kyung), a detective who is experienced beyond his age who volunteers to help Park. Together, they attempt to find a serial killer who only kills when it rains.
Director Bong Joon-ho did an excellent job staging some thrilling action scenes. He also makes excellent use of rural foliage, using trees to stage scenes of the killer as he stalks his victims. The rural setting looks gorgeous or oppressive exactly when it needs to be.
The story is well written too, and the viewer feels the fear that spreads across the local community as a result of the killings.
Its natural order has been disturbed and the fear and impatience of the locals and the police further aggravate the issue.
Memories of Murder also makes a moral statement regarding police brutality. Every act of torture that the Park does to suspects to get information has consequences later in the film.
On the other hand, the events of the film slowly pick away at Seo's calm demeanor, leading to him snapping and being aggressive in a climactic scene.
4. A Tale of Two Sisters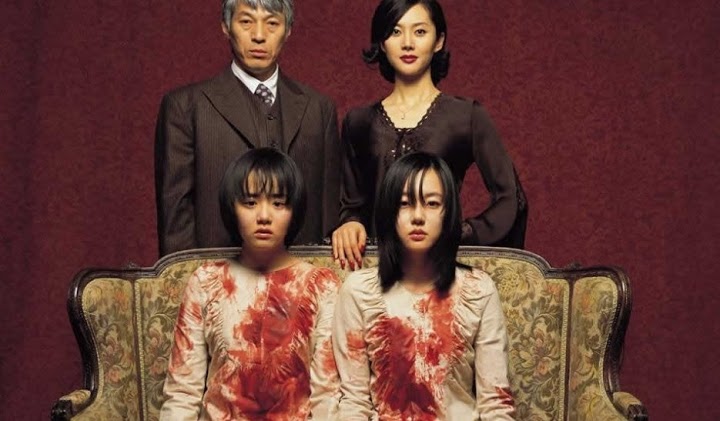 A Tale of Two Sisters is based on a popular folktale from Korea's history. The film is a mystery horror thriller about two sisters who return home after years of hospitalization in a mental institution following their mother's death.
Upon returning home, they have a cold reunion with their stepmother whom they despise. Supernatural events add tension to the already strained relationship between the two sisters and their stepmother.
The film's horror is effective in terrifying and disturbing ways and makes the payoff at the end extremely cathartic.
5. Oldboy (2003)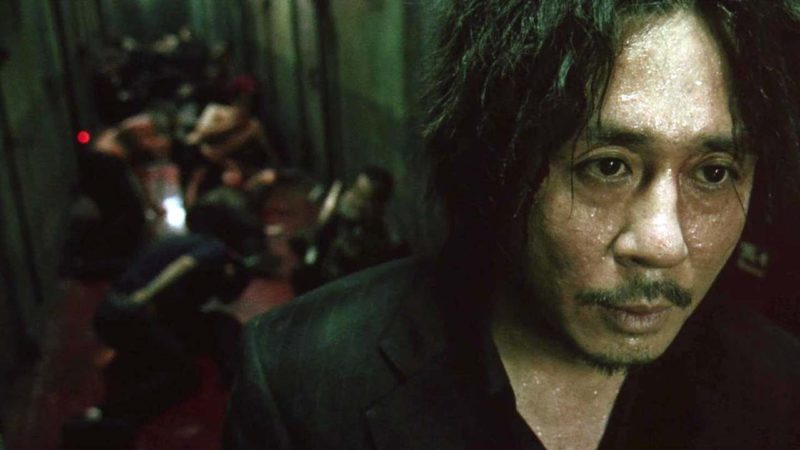 Oldboy is a suspense thriller that has been well received internationally. It follows Oh Dae-su, a man who was imprisoned for 15 years in a prison cell that looks like a hotel room. He does not know who imprisoned him or why he is imprisoned.
After he is released, his captor contacts him, saying that he must discover the reason why he was imprisoned in five days or suffer a worse fate. We left a lot of the film's details out because Oldboy is an experience that is best seen with as fresh eyes as possible.
While this may not be enough to convince you to watch Oldboy, the from the judges from the 2004 Cannes Film Festival might do a better job. Oldboy won the Grand Prix award and received high praise from Quentin Tarantino, the President of the Jury for that year. Oldboy is excellent, brutal, suspenseful, and satisfying, the right kind of ingredients for a great thriller.
6. Confession of Murder (2012)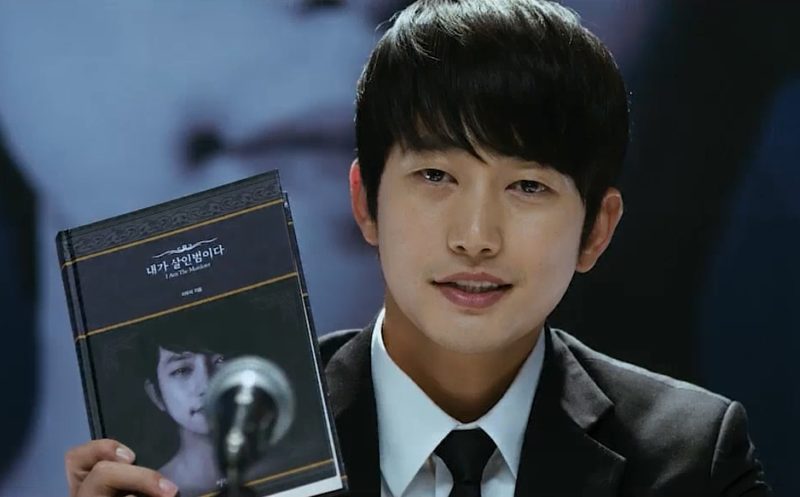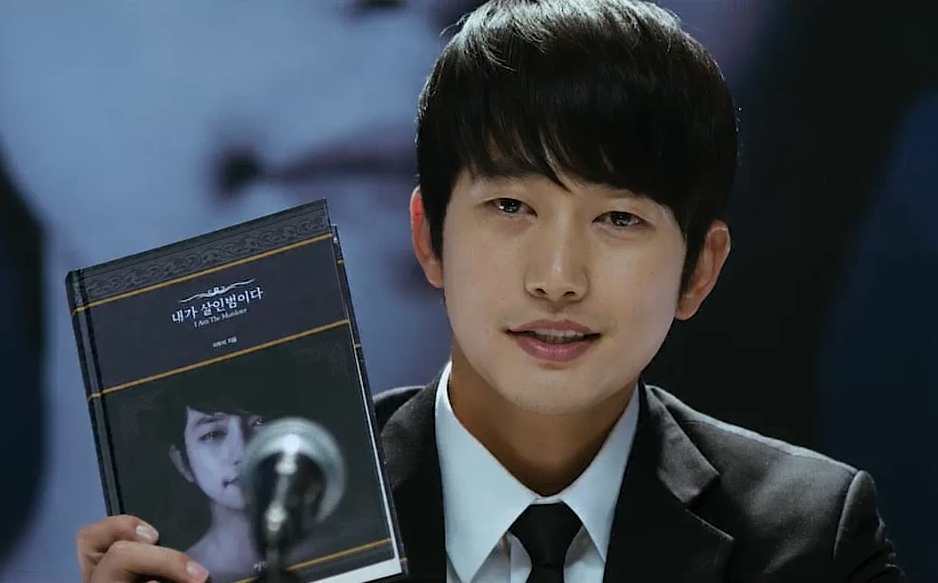 Confessions of Murder is an action thriller that follows the detective versus serial killer formula. The story begins 15 years after a serial killer took the lives of 10 women. The detective, Choi Hyeong-goo (Jung Jae-young) was unsuccessful in finding the serial killer.
His failure haunts him and turns him into an alcoholic. The statute of limitations for Korea is 15 years, meaning Choi will no longer be able to arrest the killer even if he can find the killer.
Two years after that, a book with detailed descriptions of the serial murders is published by a man who claims that he is the murderer.
The premise is a fresh deviation from the tired detective versus serial killer trope. The way the film builds on that premise is uniquely South Korean, taking unpredictable and sometimes strange twists and turns.
Its story is punctuated by a lot of action too.
7. The Host (2006)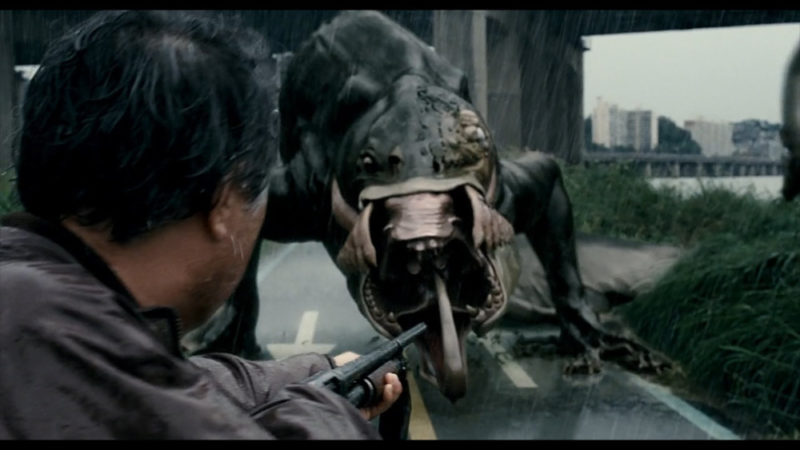 Not to be confused with the film based on Stephenie Meyer's book, The Host is about a mutant fish monster that terrorizes Seoul.
It first released in Seoul on July 27, 2006. By the end of its run on November 8, 2006, it was South Korea's most successful local film to date by a wide margin.
Following the success of Memories of Murder, director Bong Joon-ho continued to make films about the many oppressed peoples of Korea and the world with Snowpiercer (2013) and Okja (2017).
The Host is probably his best work even though it's a monster film with a limited special effects budget. It's fairly funny at times and has surprisingly tender moments too.
In 2000, several bottles of formaldehyde are dumped down a drain by doctors from the American military. In 2006, Park Gang-du's (Song Kang-ho) daughter Hyun-seo (Go Ah-sung) is snatched by a mutated fish monster.
Park starts a rescue attempt together with his brother, an alcoholic and former political activist, his sister, a champion archer, and his father, owner of their small snack shop. It's one-half serious and tense rescue mission and one-half comedy of errors as the gang of misfit protagonists face a monster they have never seen before.
The film is based on an event in 2000. A Korean mortician under the American military dumped formaldehyde down a drain. This caused some outrage among the locals, citing the lack of care regarding the effects of the formaldehyde on the environment and the locals' health.
This film depicts the American military as uncaring and self-centered. This film also portrays political activists and South Korean politicians in less than flattering ways.
Props should be given to the monster design in this film. The director once read a local article regarding a fish with a deformed spine in the shape of an 'S'. This motivated the more realistic design of the fish monster in the film, making it one of the more unique monsters in a genre filled with fantastical monster designs.
The Host is also one of the best Korean shows on Netflix.
8. Thirst (2009)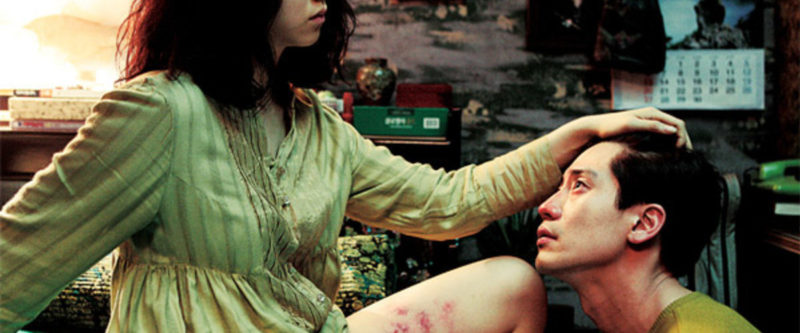 To find a cure for a deadly virus, Catholic priest Sang-hyun (Song Kang-ho) undergoes an experimental medical trial. The trial fails and infects Sang-hyun with the virus, but he is miraculously cured following a blood transfusion.
He also gained superhuman strength and a thirst for blood. News of his miraculous recovery reach his congregation and more people gather for his services as he attempts to hide his abilities and sate his thirst. To make matters worse for him, he also gained a newfound attraction to his childhood friend's wife.
Since the Twilight series, vampire films have not been viewed with the same sort of fear and fascination, especially when love stories are involved. Rest assured that Thirst does not belong to that level.
It deals with its thriller and horror elements with the same amount of respect as it does with its illicit love elements. It's certainly good enough for the 2009 Cannes Festival where it won the Jury Prize, so if you can't trust us, trust them to know that Thirst is an excellent film.
This article was written by a freelancer.
---
Related articles:
Top 13 Best Sad Movies On Netflix
15 Best Japanese Shows on Netflix
Top 12 Best Kitchen Nightmare Episodes To Binge On
Top 10 Best Korean Movies Of All Time
Best Japanese Movies Of All Time
Top 10 Best Game Anime To Watch – 10 Cool Choices