You've listened to K-Pop and you've watched your fair share of Korean dramas, so now you've decided to move on to the world of Korean film. There's a lot here to entertain you, with a healthy variety of top tier genre entries.
Korea' famous production quality is present and accounted for, as is the quality of directing and acting.
Ranking the top 10 best Korean films of all-time was an even more difficult task than our list for Korean dramas, but we managed to pull it off.
So, let's get down to it! Here are the 10 Korean movies that you need to see.
10. Train to Busan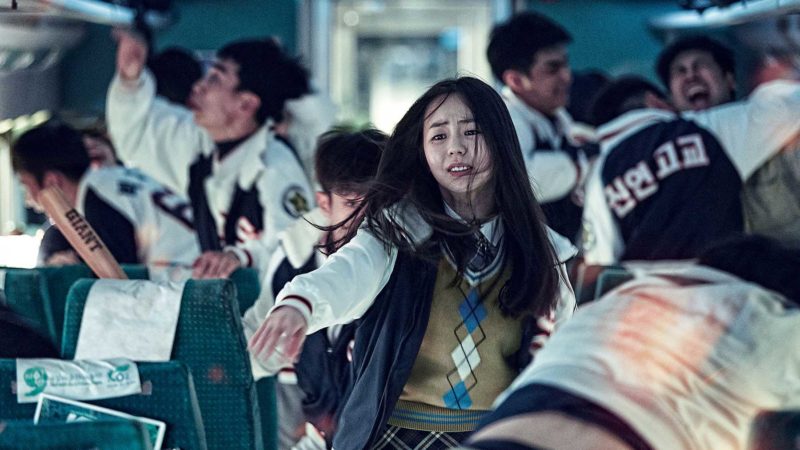 There are some people out there who say that the zombie genre has been played out. Too many zombie movies and video games of sub-par quality that have just reduced the genre to B-tier. And in some ways, they are right.
Thankfully, there are a few zombie movies gems out there that you'd do yourself a huge favor by watching. One such film is Train to Busan.
Seok-woo is a divorced workaholic who is taking his daughter Su-an on a train to Busan in order to see her mother. A young woman behaving strangely stumbles onto the same train, turns into a zombie, and begins infecting the entire train.
Seok-woo and Su-an team up with the train's few survivors as they attempt to make their way to a safe zone. Along the way, Seok-woo comes to terms with some hard truths about himself and his strained relationship with his daughter.
Train to Busan is widely regarded as one of the greatest zombie films of all-time and for good reason. Not only is it a thrilling and fast-paced race for survival, but also mature in its' social commentary.
Zombie flicks aren't typically movies that make viewers self-reflect on their life's choices, but Train to Busan manages to do just that.
9. The Man From Nowhere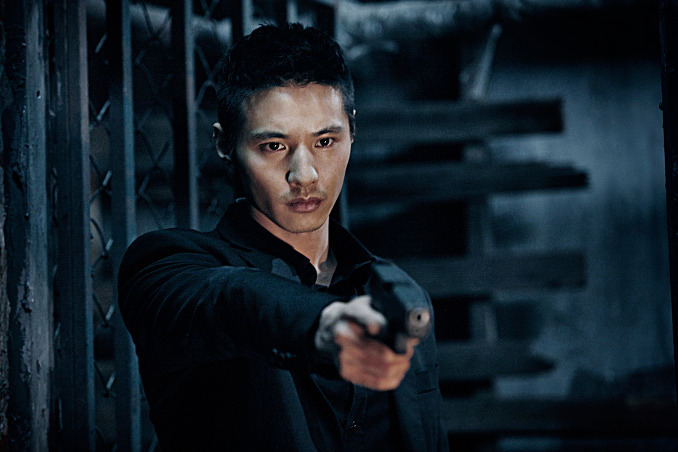 Arguably the most recognizable film of the ever-elusive Won Bin, The Man From Nowhere is about a guy who comes out of nowhere and beats the crap out of people who made the mistake of pissing him off.
In all seriousness, The Man From Nowhere stars Won Bin as Cha Tae-Sik; a mysterious man with a shrouded past who quietly runs a pawnshop. His only friend is a young girl in the neighborhood named So-Mi.
When So-Mi's drug-addicted mother makes herself a target of a dangerous crime lord, both So-Mi and her mother are kidnapped. The seemingly docile Tae-Sik springs into action to rescue them and will stop at nothing to achieve that goal.
The Man From Nowhere is an outstanding action thriller. The plot seamlessly transitions between acts and flows together very well. The action is brutal, but not for the sake of brutality.
And unlike American action films, it is not plagued with shaky cam and constant cuts. A must-see Korean film.
8. The Chaser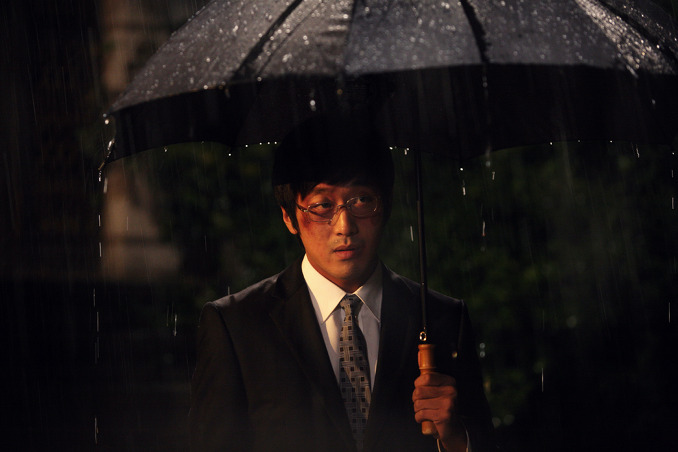 Based loosely on the horrific actions of real-life Korean serial killer Yoo Young-Chul, The Chaser follow Jung-ho, an ex-cop turned pimp. Some of his girls have been going missing, and he suspects that a client of his call-girl service is the one responsible.
Said client, Je Yeong-min, is, in fact, a serial killer, and Jung-ho's old detective bones rise from their grave and he sets out to track him down.
If I had to pick one genre of film that Korea does extremely well, it would be the thriller genre. A classic serial killer thriller that keeps you on the edge of your seat and isn't afraid to get gritty.
It's a thoroughly entertaining film with enough shocks and twists to keep you satisfied from start to finish.
7. Sympathy for Mr. Vengeance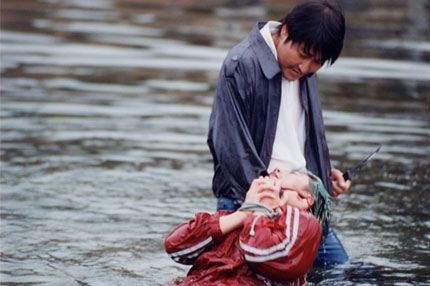 Ryu is a deaf-mute man who has just been fired from his job. Ryu's sister needs a kidney transplant, but Ryu himself is not a compatible match. Desperate, Ryu gets into contact with a black market organ dealer to exchange one of his kidneys for a compatible one for his sister.
The shady dealer screws Ryu over, however, and splits with Ryu's money and kidney but giving nothing in return.
Doctors manage to find Ryu's sister a match, but now Ryu cannot afford to pay for the operation.
Now stuck between a rock and a hard place, Ryu's falls to his revolutionary girlfriend Yeong-mi's suggestion to kidnap the daughter of the man who fired Ryu for ransom money. Desperate to save his sister, Ryu goes along with the plan and things go downhill from there.
As you may be able to guess from the title of this film, unfortunate circumstances result in a good man in Ryu choosing to do bad things for the right reasons. What he chooses to do may be wrong, but as the film progresses, you can't help but feel sorry for the man who was pushed over the edge.
Sympathy for Mr. Vengeance is one of the acclaimed films by director Park Chan-wook, one of the greatest filmmakers in South Korea. This isn't the only film of his on this list, and list his other entry, one of the best Korean films around.
6. A Bittersweet Life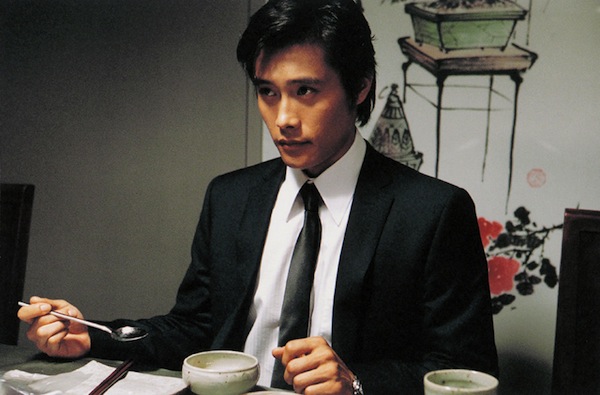 For those of you who have watched the film Scarface, you remember who his life came crashing down after the heartless gangster showed heart and refused to follow orders? A Bittersweet Life follows a similar theme.
A Bittersweet Life stars Lee Byung-hun as Kim Sun-woo, a gangster and enforcer for a crime boss by the name of Kang. Amidst rising tensions between Kang and Baek Dae-Sik, the son of a rival crime family head, Kang is suspicious that his mistress Hee-soo is having an affair.
He tasks Sun-woo with shadowing her, and during this task, Sun-woo finds himself becoming attracted to Hee-soo. His interactions with her make him realize that he leads an empty life with no real attachment to anyone.
It turns out that Hee-soo is indeed having an affair, and with a subordinate of Baek Dae-Sik no less. After beating the man, he decides to go easy on him and Hee-soo due to his attraction to the latter.
This turns out to be a huge mistake. Baek Dae-Sik is now after he for beating his subordinate, and Kang is enraged that Sun-woo kept this affair from him. Sun-woo soon finds himself the target of several different parties, and he sets out to get revenge on the people who have wronged him.
Brutal and (No pun intended) bittersweet, A Bittersweet Life is one of the best gangster films in world cinema. The plot is a relatively simple point a to point b affair, but powerful, nonetheless.
5. The Host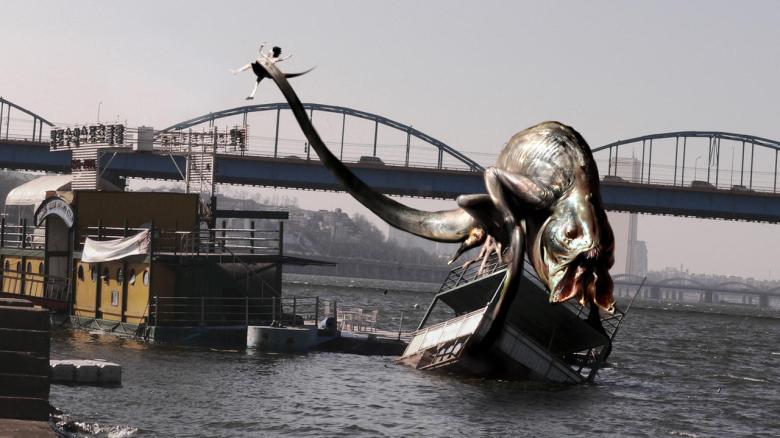 The monster movie that is so much more than just a monster movie, The Host is one of the most acclaimed films from director Bong Joon-ho. Western audiences may recognize that name as the same director of 2013's Snowpiercer.
The movie begins in the year 2000 at the Yongsan U.S. Army base and an American mortician orders for formaldehyde to be dumped into the Han River. This happened in real life and resulted in an increase in anti-American sentiment in South Korea at the time.
Fast forward years later, and the American mortician's irresponsible actions have resulted in a massive, mutated amphibious creature emerging from the river and attacking people. Amidst the chaos, Park Gang-du's daughter, Hyun-Seo, is taken by the creature.
Gang-du's dysfunctional family joins forces and attempts to rescue Hyun-SEO, but the government and American military hamper their efforts. The Park family must persevere if they are to rescue Hyun-Seo.
When films try to do too much, it often results in tonal issues and conflicting themes, but the mesh of themes in The Host blend seamlessly. The Host is a monster movie with horror, political commentary, a dash of comedy, and family drama.
As good as classics like Godzilla are, The Host makes a strong case for the best monster film of all time.
4. A Moment to Remember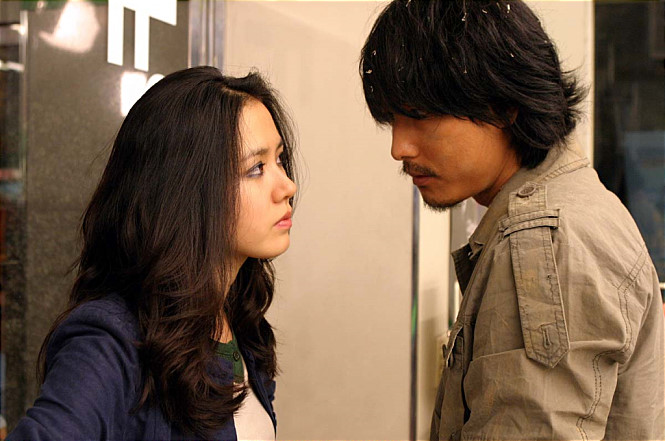 By chance or fate, fashion designer Su-Jin and construction foreman Chul-soo bump into each other at a convenience store. After coming to terms with the end of a love affair she was having and Su-Jin decides to start her life over again.
Su-Jin and Chul-soo run into each other once again, and despite a difference in social status, Su-Jin becomes very attracted to Chul-soo. The two begin to court each other and eventually are happily married.
Their blissful life takes a tragic turn, however, when Su-Jin begins to forget things constantly. One time, her forgetfulness almost starts a fire. The two soon find out that Su-Jin is suffering from early-onset Alzheimer's disease.
The two are then forced to come to terms with Su-Jin's diagnosis and eventual fate, and suddenly every moment the two shares become a moment to remember (Roll credits).
A Moment to Remember is a story that is heartwarming and heartbreaking at the same time. Seeing two people wrapped in an almost fairy tale romance only to have Alzheimer's disease turn that fairy tale into a nightmare.
Alzheimer's disease is something that hits home hard for many people. In a sea of thriller films, A Moment to Remember breaks the pace and is a satisfying romantic drama from start to finish.
3. The Housemaid (1960)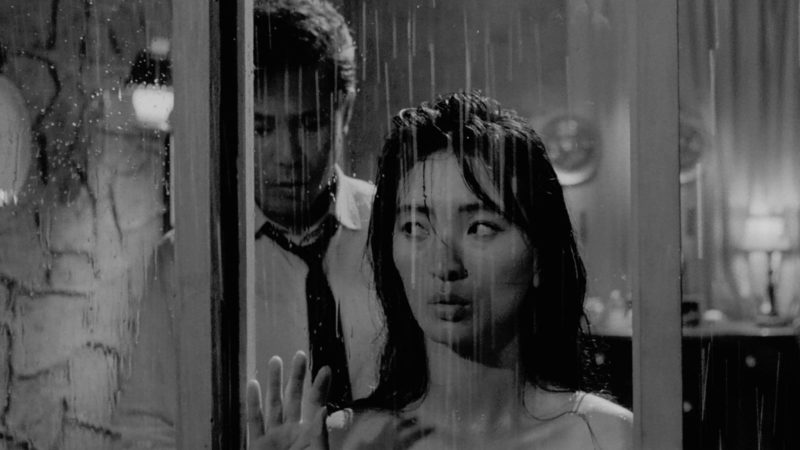 The Housemaid was remade in 2010 and while it is an excellent film, it doesn't match up to the original for several reasons. In the 2010 version, the housemaid is the one who is seduced whereas, in the original, the housemaid is the one who does the seducing.
A composer is telling his wife a story about a man who fell in love with his housemaid.
When the composer of the story's pregnant wife begins to become more fatigued from work, the composer hires a housemaid to help around the house. The maid Myung-sook over time seduces the composer and becomes pregnant herself.
The composer's wife eventually finds out about this and convinces Myung-sook to induce a miscarriage. Myung-sook's descent into seeming madness begins and the horror of this thriller begins to pick up.
The Housemaid received a remake in 2010, and it's an excellent film. However, it doesn't stack up to the 1960 original.
Several story elements were altered in the 2010 remake, with one of the primary ones being that the 2010 housemaid is the seduced, not the seducer.
The 2010 version also strips away a few shocking moments from the 1960 version, probably because they are too taboo. And that's one of the reasons The Housemaid is such an outstanding film.
It was ahead of its' time and took storytelling risks that few films in the 60s did. It stands the test of time and is a must-see film.
2. Memories of Murder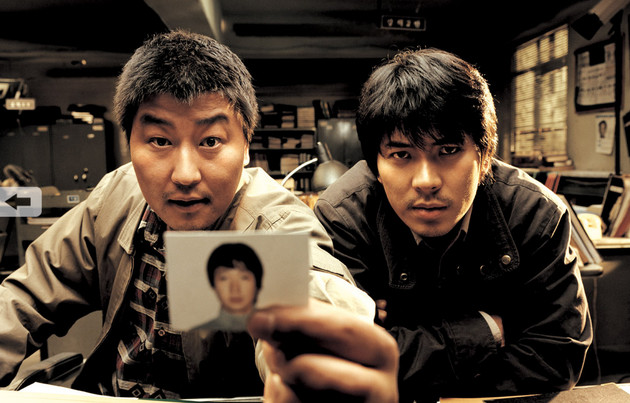 Based on the events of the real-life Hwaseong serial murders, Memories of Murder follows two detectives by the names of Park Doo-man and Seo Tae-Yoon. Set in 1986 in the city of Hwaseong, the two as tasked with solving a brutal series of murders of women.
Initially believed to be a one-off case, after similar elements are found at each crime scene, Doo-man and Tae-Yoon realize that they are on the heels of South Korea's first-ever documented serial killer.
As stated earlier, this film is based on a real-life series of murders which have never been solved, which makes it all the more terrifying. The terror felt by the detectives is palpable as they become more and more desperate to stop a monster, unlike anything South Korea has ever seen before.
Memories of Murder is the second Bong Joon-ho film on our list, and in our opinion, his finest work so far.
1. Oldboy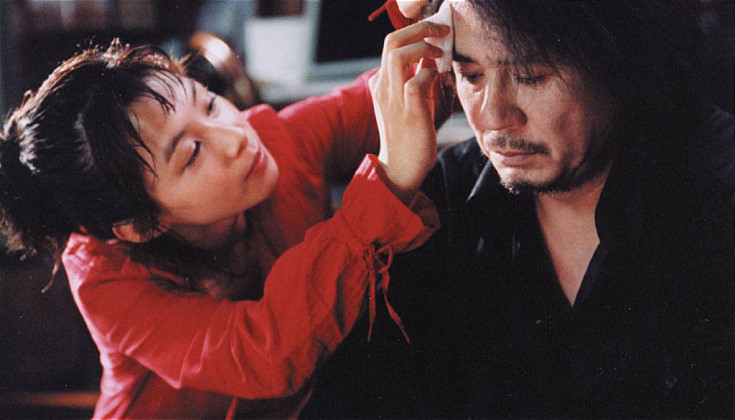 Dae-Su is a typical businessman who gets himself arrested for drunkenness. After his release, he gets kidnapped by unknown assailants and imprisoned in what appears to be a hotel room. Soon after, Dae-Su sees a report on TV that his wife has been murdered and that he has been listed as the primary suspect.
Confused and enraged about his mysterious situation, Dae-Su begins training himself to become a better fighter and swear vengeance on those who have put him here.
Fast forward 15 years and Dae-Su has been freed. He immediately begins to try to uncover the truth of what has transpired these last 15 years and also find his daughter.
Along the way, he runs into a young chef named Mi-do. Despite his desire for revenge, he also finds himself falling in love with the young woman.
Mi-Do soon becomes a target, and as the conspiracy begins to get crazier and crazier, Dae-Su now has to figure out who is behind the madness and stop them before it's too late.
Based on the Japanese manga of the same name, Oldboy is a vicious film with an infamous plot twist that you won't see coming. Oldboy takes your perception of a thriller movie upside down and inside out.
Painfully human, uncomfortably disturbing, and artistically violent, Oldboy has earned its' spot as the greatest Korean film of all-time.
This article was composed by a freelance writer.
---
Related articles:
The Best Korean Shows To Watch On Netflix
Top 13 Best War Movies On Netflix You Can Watch Today
Top 12 Best Kitchen Nightmare Episodes To Binge On
Best Korean Dramas On Netflix – 7 Choices To Check Out
Best Korean Variety Shows – 10 Choices You Can Watch
Top 10 Best Running Man Episodes Of All Time
10 Best Romantic Comedy K-Dramas To Have On Your Watchlist