For years now, your friends have been telling you to enter the wonderful world of Korean dramas. You've binged watched everything you can think of on Netflix and finally decided to try something new.
Well, pull up a chair, grab your favorite snacks, and settle in, because you're going to be here for a while!
There are more dramas out there than we could ever list here, and there's no way that you'll be able to see them all. Unless you've won the lottery and can afford to do nothing but watch Korean dramas for the rest of your life. In which case, I envy you.
There are weekly dramas which may have as little as 12 episodes and daily dramas that have hundreds. Everyone has their personal favorites that they will recommend you watch (My personal recommendation is Brilliant Legacy/Shining Inheritance.), but what if you only had time to watch 10 dramas?
Read also: 10 Best Romantic Comedy K-Dramas To Have On Your Watchlist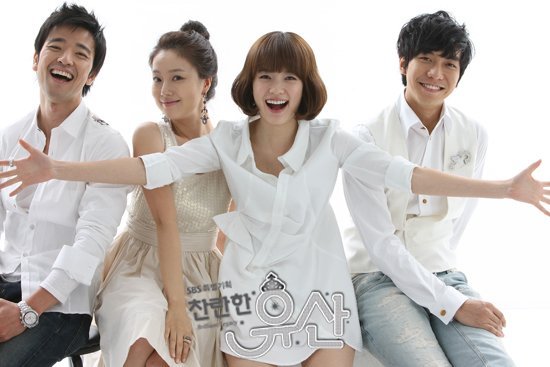 What if you only wanted to watch the very best dramas that Korea has to offer? That's where we come in!
It goes without saying that top 10 lists are heavily based on personal preferences, but we've done our best to keep our biases in check for your sake.
Happiness in the Wind might be a favorite of mine, but it's not going to appear on this list because it's not a top ten drama.
One thing to keep in mind is that this list is a general listing. This list is not dedicated to any particular sub-genre, such as historical drama or romantic comedy. We've taken them all into consideration and have placed them into a single list.
Now that we've gotten the boring stuff out of the way, let's count down our list for top 10 best Korean dramas of all-time!
10. Boys Over Flowers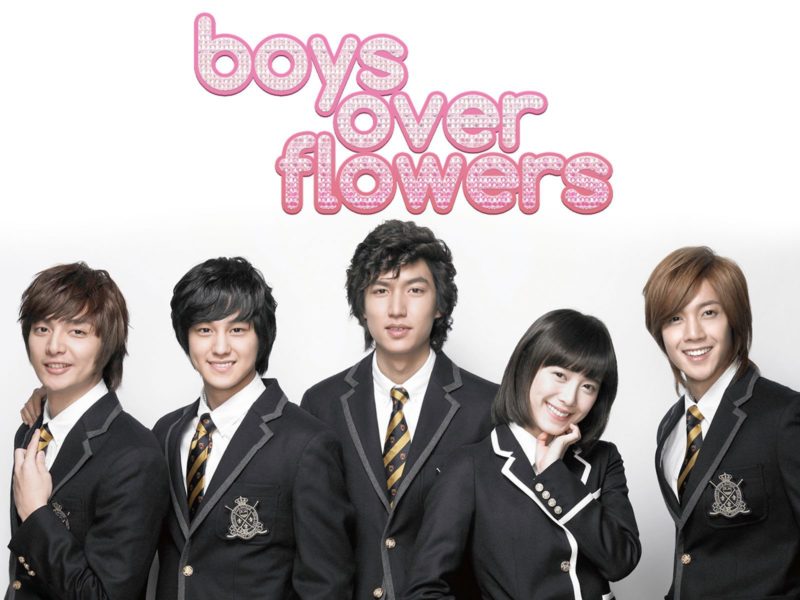 Remember how I said everyone has their personal favorites that they recommend you watch when you first start out on your Korean drama adventure? There are also a number of Korean dramas that are considered all but mandatory viewings for any and every Korean drama neophyte. Boys Over Flowers is one such drama.
Based on the Japanese manga of the same name, Boys Over Flowers is a classic poor girl meets rich boy story. Female lead Geum Jan-Di ends up with a scholarship to attend the prestigious Shinhwa High School.
Here, she encounters the F4; a quartet of rich and powerful boys who are the most popular people at school. Despite an initial disdain for one another, Jan-Di and F4 leader Gu Jun-Pyo eventually start to develop feelings for one another which leads Jun-Pyo to publically declare Jan-Di as his girlfriend. Antics of epic proportions ensues.
Starring Ku Hye-sun as Jan-Di, Lee Min-Ho as Jun-Pyo, and Kim Hyun-Joong, Kim Bum, and Kim Joon as the remaining members of the F4, Boys Over Flowers is arguably one of, if not the most influential Korean dramas of all time.
Just like the Korean Pop aspect of the Hallyu Wave had its pioneers, so too did Korean dramas. The series earned high viewership ratings and boosted its stars (Namely Lee Min-Ho and Hyun-Joong) to superstardom.
There is a drama called The Heirs, which is very similar to Boys Over Flowers, (and also stars Lee Min-ho), but Boys Over Flowers is widely considered to be the better drama with The Heirs only having a more star-studded cast.
Despite its influence, Boys Over Flowers ranks at number 10 because it's not the best drama overall. The plot is cliché and nothing spectacular. I'd argue that Brilliant Legacy (Which is not on this list) does a far better job at telling the poor girl meets rich boy story. Hye-sun has LONG been criticized for overacting. She is definitely overshadowed by Lee Min-ho by a significant margin.
Even with its flaws, however, Boys Over Flowers is an iconic Korean drama that everyone should watch.
Read also: Top 10 Best Korean Movies Of All Time
9. Coffee Prince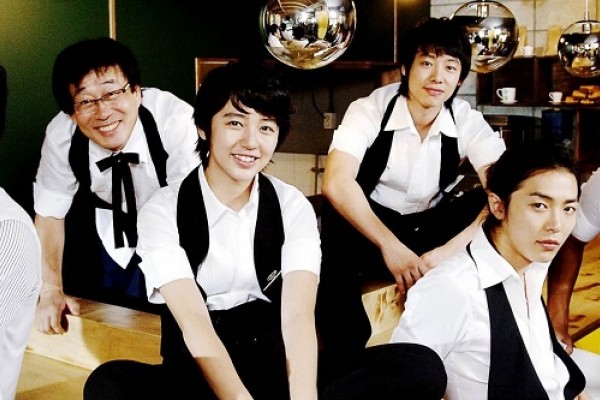 Coffee Prince follows Gong Yoo as Choi Han-Kyul, a 1% slacker caught up on his ex-girlfriend Han Yoo-Joo. In order to stop his grandmother from setting up blind dates for him to go on, he hires Go Eun-Chan to pretend to be his gay lover. Unbeknownst to him, Go Eun-Chan (portrayed by Yoon Eun-Hye), is a tomboyish girl and not an actual boy.
Han-Kyul's grandmother, who is the chairwoman of a highly successful coffee company forces gives him an ultimatum which leads Han-Kyul into running a worn down coffee shop to prove himself to Han-Kyul and ex Yoo-Joo.
His business strategy involves hiring only attractive male employees in order to hook, line, and sinker female customers. He hires his "gay lover" Eun-Chan as one of the employees and soon finds himself developing genuine feelings for Eun-Chan.
Eventually, Han-Kyul finds out Eun-Chan is actually a woman, and despite initially being angry with her, decides to continue their relationship.
Coffee Prince is a classic old-school Korean drama with a perfect balance of comedy and romantic tension. Another must-watch for anyone new to Korean dramas!
8. Rooftop Prince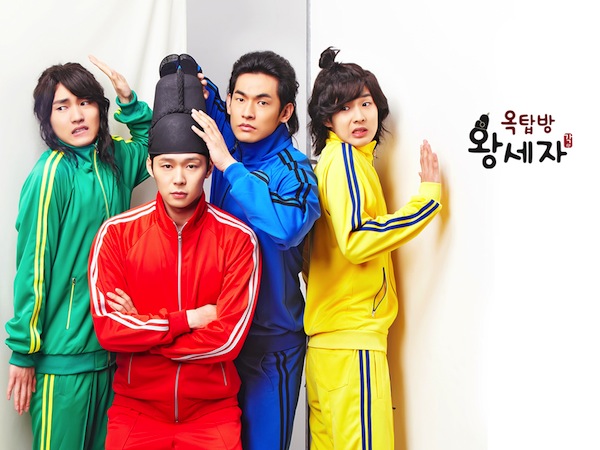 A romantic dramedy, Rooftop Prince stars Park Yoochun of TVXQ fame as Crown Prince Tae-Yong, who is a prince of the Joseon era. After the mysterious death of his wife, Tae-Yong time travels 300 years into the future and begins living as his modern-day counterpart Lee Gak who is the grandson of a CEO.
He eventually runs into a woman named Se-Na, who is a spitting image of his deceased wife. He also forms a relationship with Park-ha, who is Se-Na's stepsister, and the younger sister of the Crown Princess when he and his entourage end up on her roof.
Determined to figure out what happened to his wife 300 years earlier, Lee Gak traverses a strange era in order to discover the truth.
Rooftop Prince is one of the best examples of ratings not being everything. Rooftop Prince's ratings were always average at best, but the drama was critically acclaimed and very popular in Korea and worldwide. Park Yoochun's acting star reached even bigger heights and this is arguably his best role.
Strong acting and an interesting plot have allowed Rooftop Prince to stand the test of time as one of Korea's best dramas.
7. City Hunter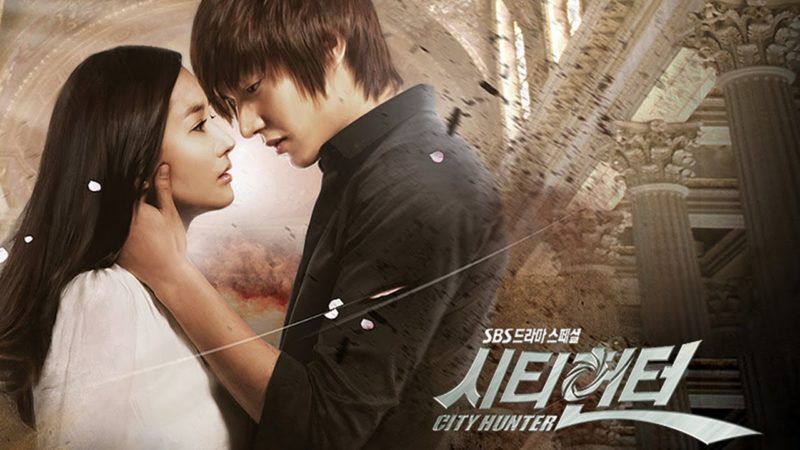 It's a good thing Lee Min-Ho is impossible not to love because you're going to be seeing the man a lot in the world of Korean dramas.
Based on the Japanese manga of the same name, City stars Lee Min-Ho as Lee Yoon-Sung/Poochai. Also known as the City Hunter, Yoon-Sung takes on a double life in order to get revenge on 5 politicians who played roles in the death of his father.
His ambitions lead him to graduate from MIT and land a job at the Blue House. Here, he ends up falling in love with a presidential bodyguard named Kim Na-Na (portrayed by Park Min-Young).
City Hunter does have its romantic elements, but it does an excellent job of smashing the stereotype of Korean dramas just being the atypical, half bubbly, half-melodramatic romance shows. City Hunter is a heart-pounding thriller all the way through and is sure to get you addicted to the thriller sub-genre.
6. Secret Garden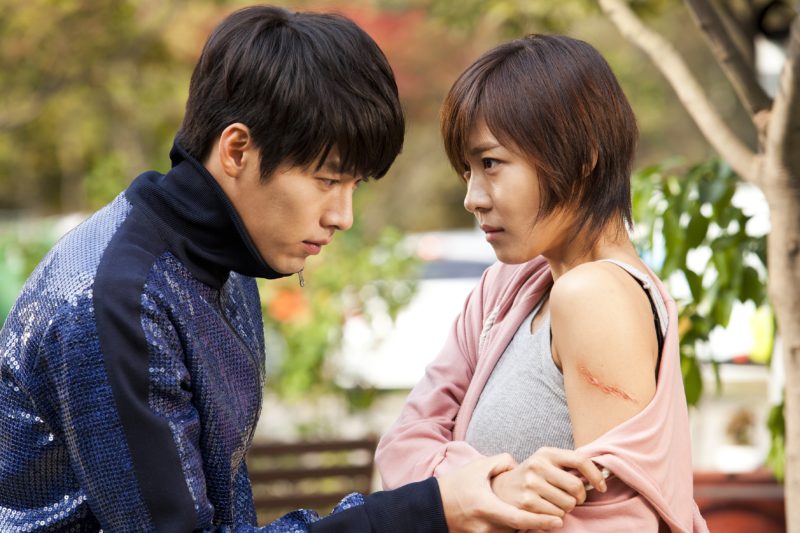 A Cinderella-style story, Secret Garden stars Ha Ji-Won as Gil Ra-Im and Hyun Bin as Kim Joo-Won.
Joo-Won is a department store CEO, and Ra-Im is a stuntwoman. Meeting each other by chance (or fate), Joo-Won finds herself awestruck by the quirky and tough Ra-Im and begins to pursue her.
Although initially put off by his personality, Ra-Im begins to reciprocate Joo-Won's feelings. The story also follows Joo-Won's cousin Oska who is determined to make things work again with his first love Yoon Seul.
Throw in a mother who doesn't want Joo-Won to be with Ra-Im, and magical circumstances that cause the pair to switch bodies with one another, and Secret Garden is a fantastical journey from start to finish. Secret Garden achieved both immense critical and commercial success and took home a plethora of awards during its run.
5. You Who Came from the Stars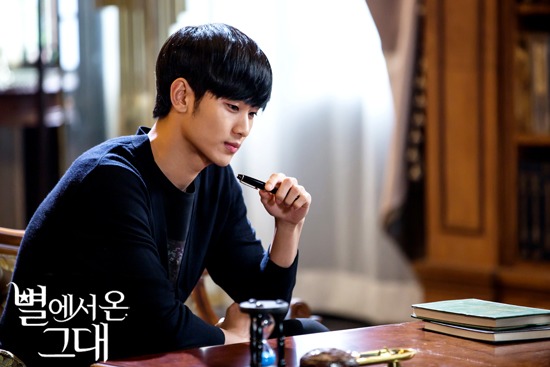 You Who Came from the Stars puts Kim Soo-Hyun in the starring role as Do Min-Joon. Min-Joon is an alien who crashes on Earth during the Joseon dynasty. He falls for a girl and as a result, misses his chance to return to his own planet.
Stuck on Earth for four centuries, the modern-day form of Min-Joon is months away from being able to return home but then runs into a girl named Cheon Song-Yi who looks exactly like the girl he fell for years ago. Having intentionally kept himself from getting close to anyone so he can go home, Min-Joon ends up getting closer and closer to Song-Yi and gets wrapped up in her life.
You Who Came from the Stars was arguably the most popular drama in Korea when it aired on television. It also was the most popular drama in China for a time as well. A relatively simple, but the fast-paced plot, great acting, set pieces and special effects, You Who Came from the Stars is spectacular drama.
4. The Moon That Embraces the Sun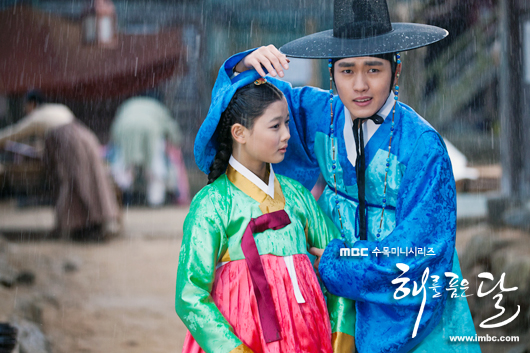 A historical drama filled with fantasy and romance, The Moon That Embraces the Sun tells the story of a woman who was once a Crown Princess who became a shaman. Through fate, she and a Joseon king (Korean dramas love the Joseon period) meet and fall for one another.
The Shaman Wol is actually the Crown Princess who has lost her memory after a series of events that nearly killed her. During her time as Yeon-Woo, the young Prince Lee-Hwon fell in love with her.
Eight years later and they are reunited although neither one knows it. Lee-Hwon however, has his suspicions and begins looking into the "death" of Yeon-Woo.
The love between these two is what drives the plot, but no historical drama is without its political spats and vies for power. The Moon That Embraces the Sun doesn't disappoint and is a perfect starter choice for those looking to get into historical dramas.
The Moon That Embraces the Sun earned many nominations and awards, and for good reasons. It's easily one of the best Korean dramas to ever air on television.
3. My Girlfriend Is a Gumiho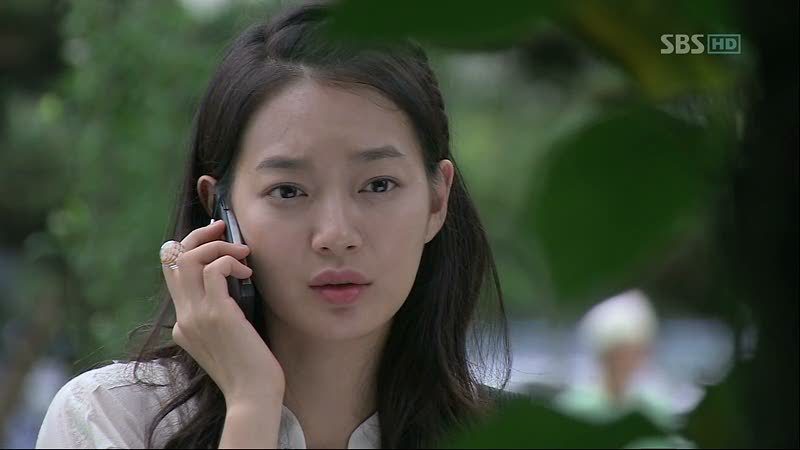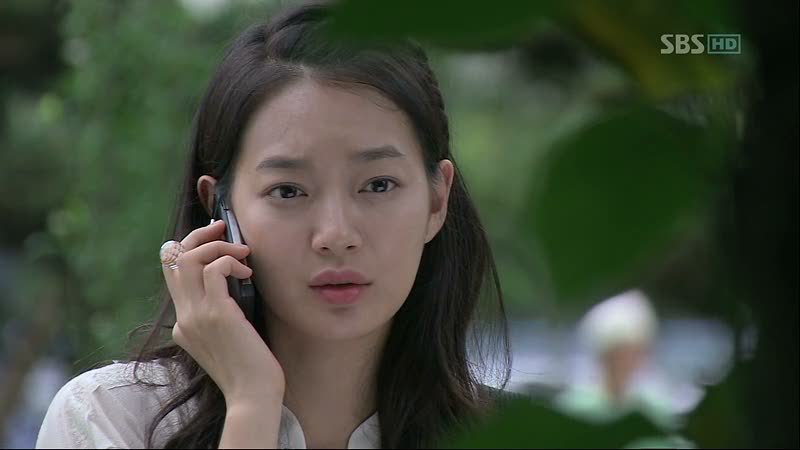 Before anyone asks, the girlfriend from My Girlfriend Is a Demon-Fox is not Kurama from Naruto or Yu Yu Hakusho. Wrong series.
Instead, the Gumiho of this classic Korean romantic comedy is Shin Min-Ah. Min-Ah stars as the demon fox who is accidentally released from a painting by the young Cha Dae-Woong. Portrayed by Lee Seung-Gi, Dae-Woong is an aspiring action star.
After releasing the demon fox (Who Dae-Woong later names Mi-Ho), nearly dies from a fall but Mi-Ho saves him by giving him her mystical fox bead.
Initially terrified of Mi-Ho due to the legend of the demon fox, Mi-Ho and Dae-Woong eventually form an agreement. Mi-ho wants to become human and Dae-Woong wants to become an action star. Mi-ho will allow Dae-Woong to continue using her fox bead (Which grants him superhuman abilities) to further his aspirations so long as he helps her become human.
As the two spend more time together, they gradually get closer to one another. They eventually encounter a veterinarian named Park Dong-Joo who is actually a supernatural being. Initially intend of putting the demon fox back into her painting, he eventually falls for her due to her resembling a goblin he loved centuries ago.
He convinces Mi-Ho of a way for her to become fully human which she agrees to. By drinking Dong-Joo's blood and giving her fox bead to a human, she will become human herself after 100 days.
What Dong-Joo doesn't tell her is that Dae-Woong will die if the fox bead is reclaimed or Mi-Ho will if it isn't.
In one of Lee Seung-Gi and Shin Min-Ah's best roles, My Girlfriend is a Gumiho is a classic Korean drama. Once again, don't be fooled by the average ratings it pulled in. My Girlfriend is a Gumiho is 16 episodes of greatness.
2. Guardian: The Lonely and Great God (Goblin)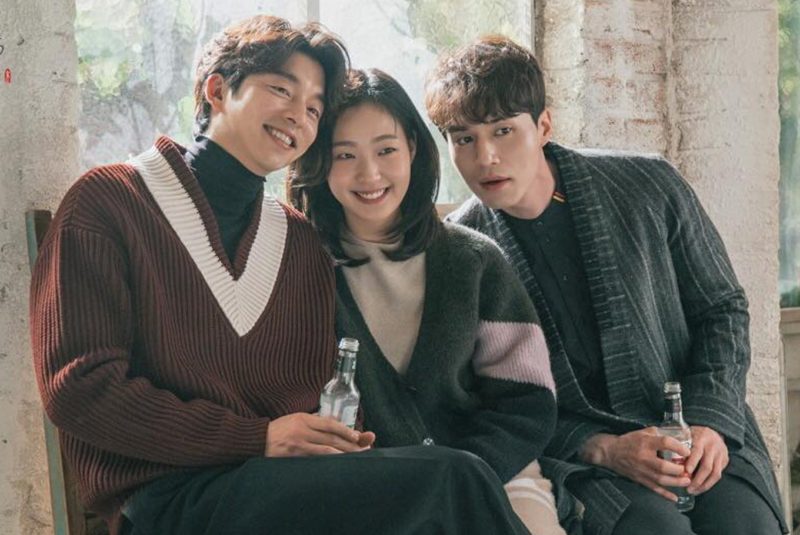 Gong Yoo stars as the Goblin: a nearly 1000-year old goblin cursed with immortality and supernatural abilities. He has a sword pierced through his chest that can only be removed by his bride, upon which he can finally move on to the afterlife.
The Goblin is friends with the Grim Reaper, a man who was actually responsible for the death of the Goblin back when they were both humans. Both men soon encounter the young Jin Eun-Tak, a high school student who ends up falling for the Goblin and becomes fated to be his bride. Also involved in the story, is one Kim Sun, who was the wife of the Grim Reaper in a past life.
We really don't want to delve any further into the story, as we want you to experience as much of it as possible by yourself. The uniqueness of the plot is one of its strongest points. Guardian: The Lonely and Great God has gone on to become one of the most popular Korean dramas of all time and currently sits at number three on the list for highest rated Korean drama on cable television.
See for yourself what makes Guardian: The Lonely and Great God our pick for second greatest Korean drama of all time!
1. Descendants of the Sun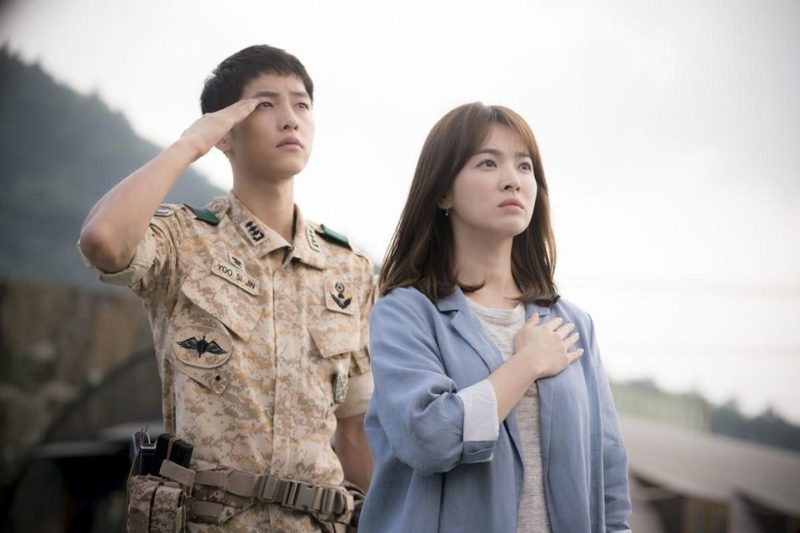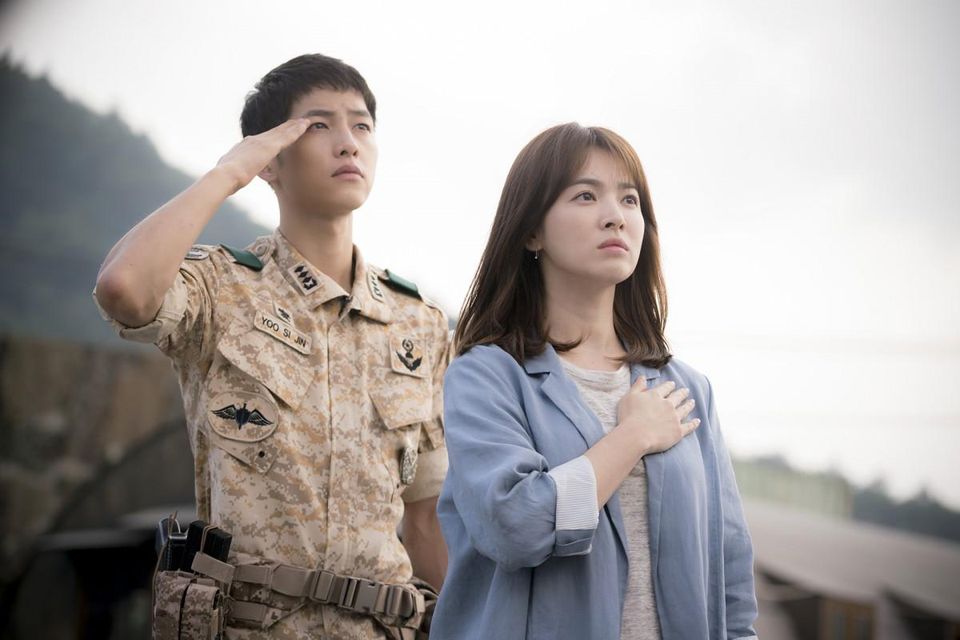 And the winner of the greatest Korean drama of all time reward goes to Descendants of the Sun!
Descendants of the Sun follows Shi-Jin, who is captain of a Special Forces unit, and Dr. Mo-Yeon. One day, Shi-Jin apprehends a thief who is sent to the hospital after being injured. Coming to the realization that the thief stole his phone, Shi-Jin heads to the hospital himself which is where he meets Mo-Yeon for the first time.
Falling in love with Mo-Yeon almost instantly, the two of them begin to spend time together but their polar opposite careers as a person who takes lives and a person who saves lives begin to have an effect on the two of them. For 16 episodes, we get to enjoy the story of these two well-written characters who are both drawn and repelled by one another.
Descendants of the Sun sets a high bar not only in terms of quality but also in originality. Formulaic goes hand in hand with numerous elements of Korean entertainment, and Korean dramas are not an exception. Descendants of the Sun, however, is.
Unique and powerfully acted, Descendants of the Sun has had a massive economic and cultural impact on South Korea and shines as one of the biggest stars in the modern Hallyu Wave. Easily one of the most popular Korean dramas throughout Asia, the drama also led to a surge in tourism after airing, with locations from the show being tourist hot spots.
Every drama on this show is worth watching a dozen times over, but for us, Descendants of the Sun sets itself apart from the traditional Korean drama in a good way. And that's why we consider it to be the greatest Korean drama of all time!
This article reflects the opinion of the freelance writer.
---
Related articles:
10 Best Japanese Dramas Of All Time
Top 8 Best Yu-Gi-Oh! Cards Of All Time
Top 10 Shows Like Westworld You Can Watch Today
Best Rock Bands Of All Time [Updated 2019]
Most Successful YouTubers Of All Time [Updated 2019]
Best Korean Dramas On Netflix – 7 Choices To Check Out
Top 10 Best K-Pop Girl Groups Of All Time
8 Best Fortnite Players Of All Time To Watch Out For
Top 10 Best K-Pop Boy Groups Of All Time