Back before the Golden Age of Television, there really wasn't enough compelling content on TV. People would have to suffer through channel surfing across TLC reality shows and infomercials for hours on end, disappointed all the way through.
Nowadays, the problem has been turned on its head. There are far too many well-made television shows than anyone could ever watch in a single lifetime.
Hold on to your remotes, though, because long list of must-watch TV shows is about to get longer. Time to focus your attention on Korean TV shows or K-dramas that have taken the world by storm. Once you turn your Netflix on to these shows, you might find yourself binge watching for hours on end.
Be it a romantic drama or a period piece, similar elements can be found across the K-drama spectrum. They are known for their engaging story arcs, well-written narratives, pulpy relationships, and, very famously, extremely attractive lead actors.
As an added bonus, K-dramas like to tie their narratives up in a nice little bow all in one season over a digestible number of episodes. It will never jump the shark at an awkward point in the story, unlike American TV shows.
There are a lot of good shows to look through, and it may be a bit overwhelming to have to see it all. Here are some of the best one-season Korean dramas to give you a nice place to start with.
1. Strong Girl Do Bong-soon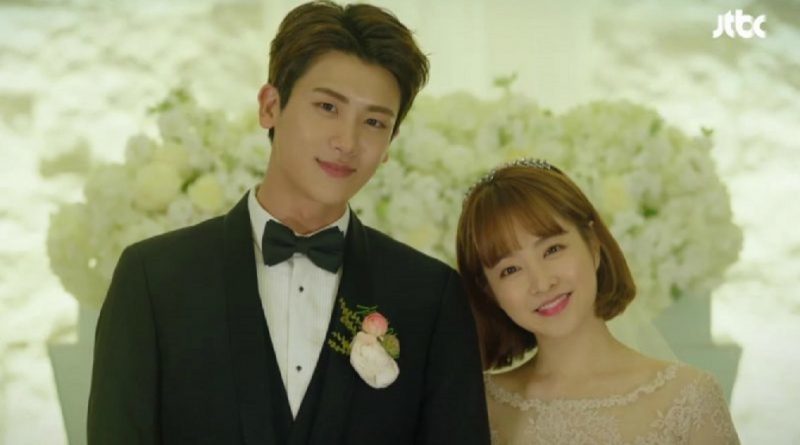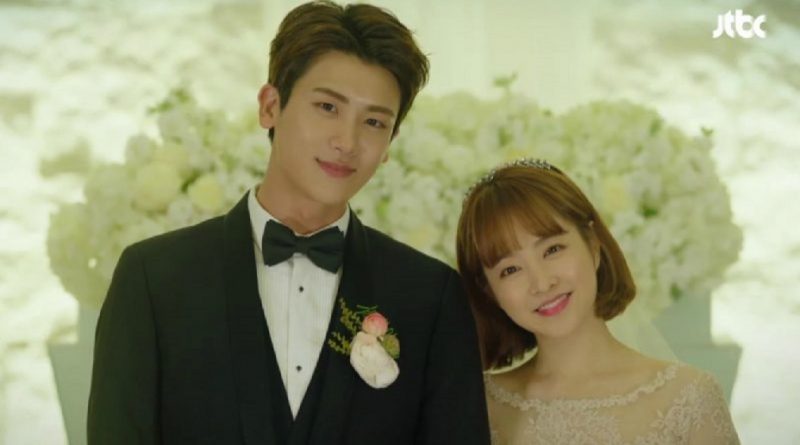 Do Bong-soon (played by Park Bo-young) belongs to a bloodline of women blessed with superhuman strength. She dreams of being able to star as the main character of a video game that she would make herself. She also seeks to become an elegant and delicate woman to catch the attention of her crush, police officer In Guk-doo (played by Ji Soo).
Bong-soon is hired as a security guard to the CEO of Ainsoft, a gaming company, Ahn Min-hyuk (played by Park Hyung-sik). In contrast to Guk-doo, Min-hyuk has a complete disregard for rules, more than a little spoiled, extremely playful, and has a particular dislike for police officers.
Min-hyuk began to look for a bodyguard after being stalked and receiving anonymous threats. After watching Bong-soon fight off a group of men who were threatening an old driver of an elementary school bus, Min-hyuk sought to hire her immediately.
At the same time, people have been kidnapped in Dobong-dong, where Bong-soon lives. After the kidnapper targets Bong-soon's best friend, she begins to hunt the culprit. She slowly learns to gain control over her strength to use to help those around her, with help and training from Min-hyuk. Their relationship gradually develops into something more throughout the season.
2. Oh My Ghost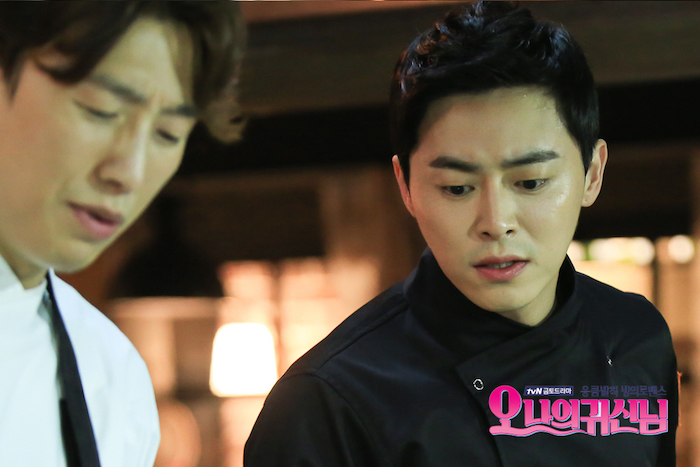 Oh My Ghost features a an extremely timid woman with low self-esteem named Na Bong-sun (played by Park Bo-young). Because of her personality, she has no close friends of her own and tends to be very lonely. She works in Sun Restaurant as an assistant chef, where she is constantly reprimanded for a variety of reasons.
She also occasionally sees ghosts, thanks to her grandmother, who is a shaman. One day, Bong-sun gets possessed by a lustful virgin ghost named Shin Soon-ae (played by Kim Seul-gi). Soon-ae's life was cut short and she did not get to experience much romance.
She therefore believes that this is what keeps her on Earth. Soon-ae has been possessing various women to seduce as many men as she can so she can finally lose her virginity, which she believes will allow her to move on to the afterlife. She finds the perfect vessel for her romantic misadventures in the shy Bong-sun.
Bong-sun's boss is arrogant star chef Kang Sun-woo (played by Jo Jung-suk), whom she secretly has a crush on. Sun-woo hasn't dated anyone since he got his heart broken by his college friend Lee So-hyung (played by Park Jung-ah), who is now a TV producer.
After being possessed, Bong-sun's personality turns around, coming from timid and shy to dynamic and confident. Because of this, she finally catches his eye. Meanwhile, the mystery surrounding Soon-ae's death involves Sun-woo's brother-in-law, a kind police officer, Choi Sung-jae (Lim Ju-hwan), who may not be what he seems.
3. Boys Over Flowers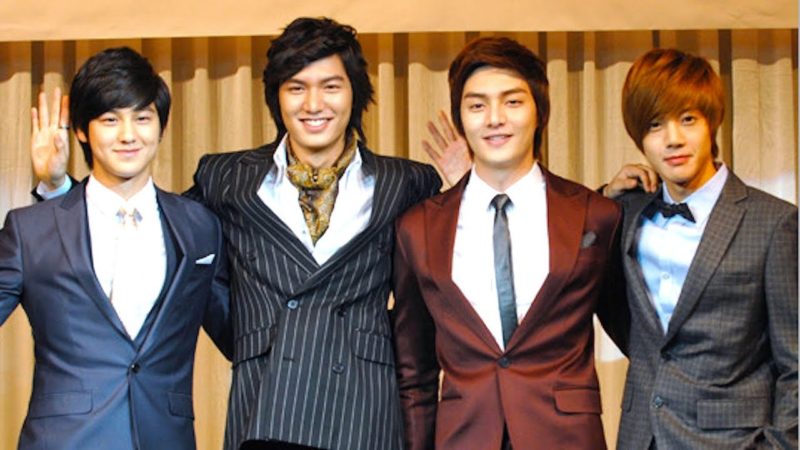 Based on a Japanese shōjo manga series of the same name, Boys Over Flowers is about a regular girl from a working-class family who attends a prestigious academy and is thus considered an outcast by the school's population of students from wealthy families.
She catches the attention of the school's wealthiest group of students, commonly known as the F4, after its leader notices that she is the only girl in the entire school who does not fight for his attention. Her confidence is constantly tested by his bullying, which changes into a budding relationship over time. Boys Over Flowers stars Ku Hye-sun as the head-strong lead woman Geum Jan-di, and Lee Min-ho and Kim Hyun-Joong as the lead males and members of the F4.
The series' 25 episodes aired in Korea and all over Asia, where it was extremely popular. The base storyline of arrogant, popular, handsome boy falls for a confident, slightly stubborn regular girl who initially have a strained or complicated relationship with each other is all too familiar, but viewers from all over the world love it all the same. Boys Over Flowers received high viewership ratings wherever it aired and is now watchable through Netflix.
4. Romance is a Bonus Book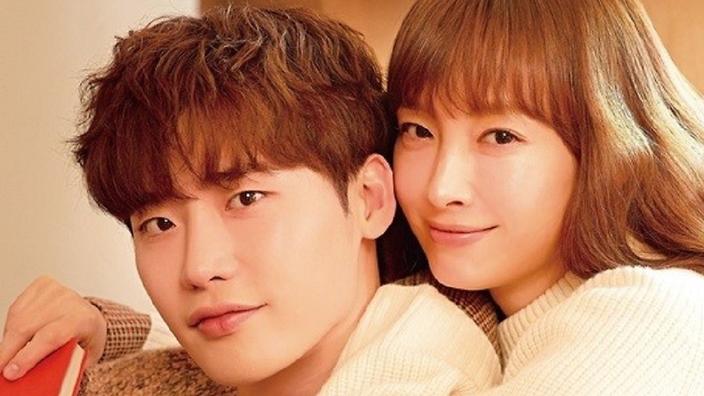 Romance is a Bonus Book features Lee Jong-suk as Cha Eun-ho, a bestselling author and a book publishing company's senior editor. As a child, he suffered an accident from which he was saved by Kang Dan-i (played by Lee Na-young). They become close childhood friends.
Now, Dan-i is a broke and unemployed single mother after a successful career as a copywriter. In her attempts to find a job, she lies about her credentials and background and receives a job in the publishing company that Eun-ho works in. The both encounter professional and personal issues while exploring their feelings for each other.
5. Black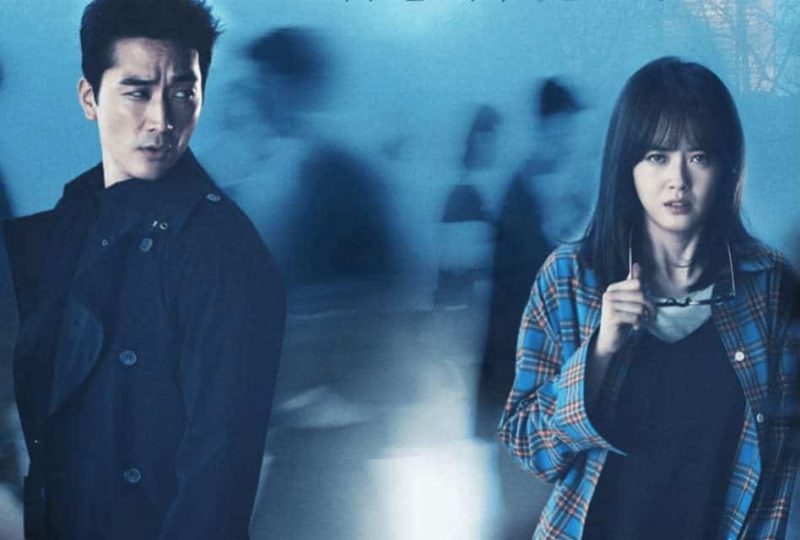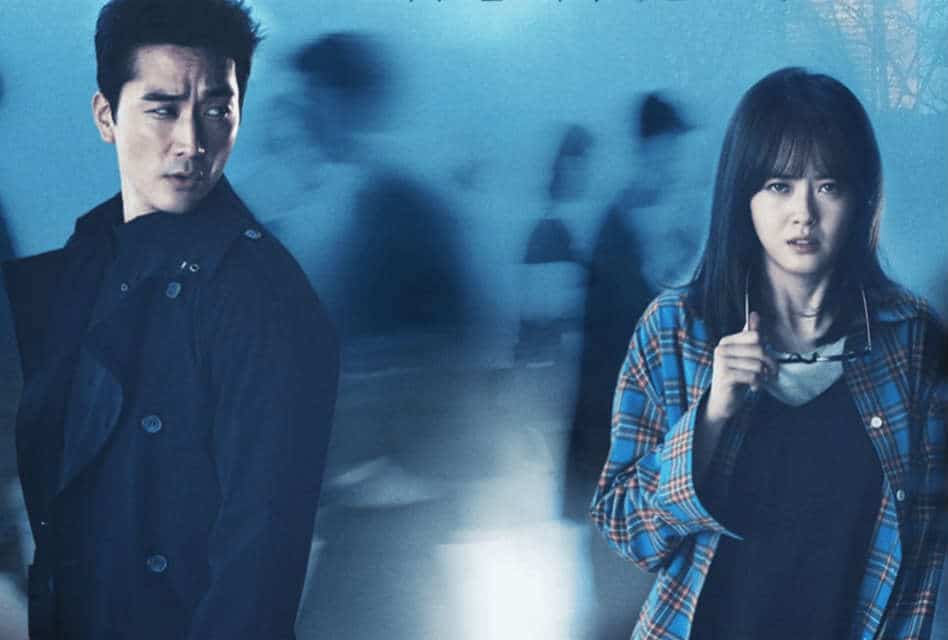 Black follows a grim reaper named Grim Reaper 444 who possesses the body of a detective named Han Moo-gang (played by Song Seung-heon). Moo-gang is a detective who is investigating the 20-year-old serial murder cold case which included the death of his brother.
Investigating with him is Kang Ha-ram (played by Go Ara), a clairvoyant who can foretell the nature and time of the deaths of people. Ha-ram decided to partner up with Moo-gang in an attempt to prevent his death, which she foretold. While on duty, Moo-gang is shot dead, after which he rises back to life after being possessed by Grim Reaper 444. In contrast with Moo-gang's warm personality, Grim Reaper 444 is cold and quick to anger.
Grim Reaper 444 partners with Ha-ram to find a runaway grim reaper, given that grim reapers who possess human bodies can be hard to find. Their relationship begins to more complicated as Grim Reaper 444 falls in love with Ha-ram, which is forbidden in the laws of the grim reapers.
Read also: Best Korean Movies Of All Time
6. Stranger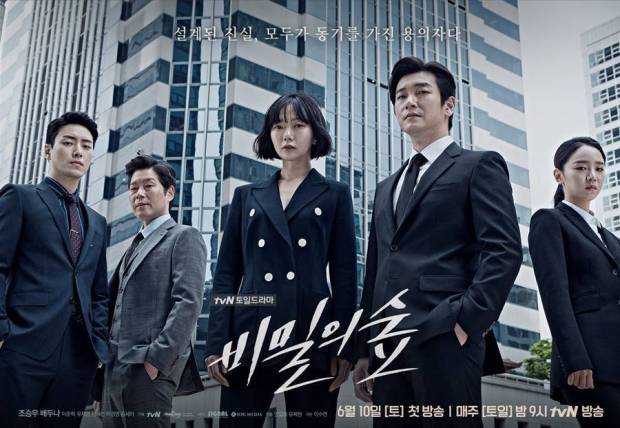 Stranger is a highly successful and award-winning Korean legal thriller. It stars Cho Seung-woo as Hwang Shi-Mok, a prosecutor who was left emotionless after a brain surgery performed on him as a child. He is cold towards others, extremely rational, and has a strong sense of right and wrong.
He is partnered with Detective Han Yeo-jin (played by Bae Doo-na), an energetic detective who remains to be the only female detective on their team. Together, their team attempt to unravel a web of corruption and cover-ups that spans across the police, business, and political sectors.
Stranger deviates from the norm of K-dramas by being less focused on the romance between the lead characters in exchange for the monumental task that they have ahead of them. There is still romance involved of course, with Yeo-jin obviously being highly fond of Shi-Mok and another team member with a big crush on the prosecutor, but the show's main draw is its intelligently designed heroes, villains, and plots.
The villains appeared to be just a few steps ahead of the heroes at every turn, and use everything they can to throw the heroes off the chase. Apart from praising the protagonists' acting and the plot, critics also lauded the well written and acted villains of the story. The villains do not fit the trope of evil for evil's sake.
They are remarkably human, with personalities and motivations that concretely support the actions that they take throughout the story.
In the New York Times' list of Best Shows of 2017, Stranger was listed among the best international shows. It won several awards in Korea, notably getting the Baeksang Arts Awards' Grand Prize for Television.
It premiered in Korean on the tvN network and in Netflix simultaneously on June 10, 2017, with Netflix reportedly purchasing each of Stranger's 16 episodes at $200,000 per episode.
7. Cain and Abel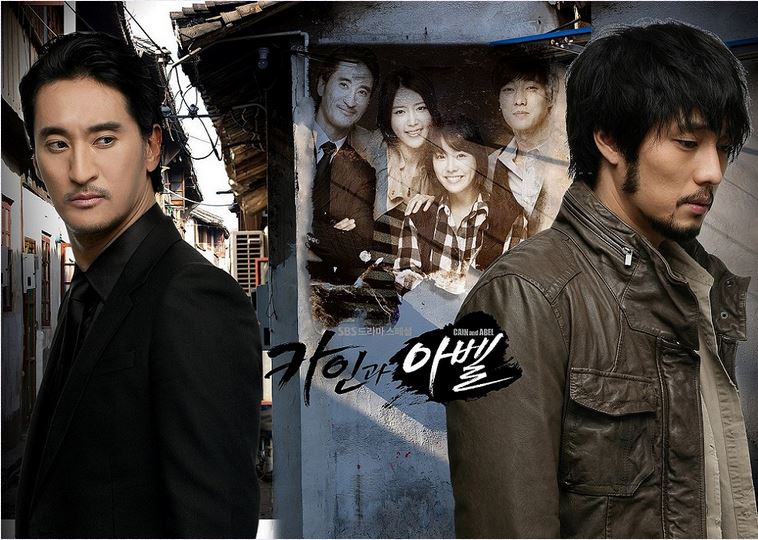 As is obvious by the name, this series is heavily inspired by the biblical story of Cain and Abel. The Korean series Cain and Abel is So Jib-sub and Shin Hyun-joon as brothers Lee Cho-in and Lee Seon-woo.
Cho-in is a successful doctor, while Seon-woo harbors jealousy and ill will against his brother, as he believes that Cho-in took everything he has ever valued in his life, the love and attention of their father, the love of his life, and being a better doctor.
It relies heavily on traditional drama elements like betrayal, sickness, affairs, disownment, and memory loss, among others to create a titan of a twisting drama to watch.
Bonus: Vagabond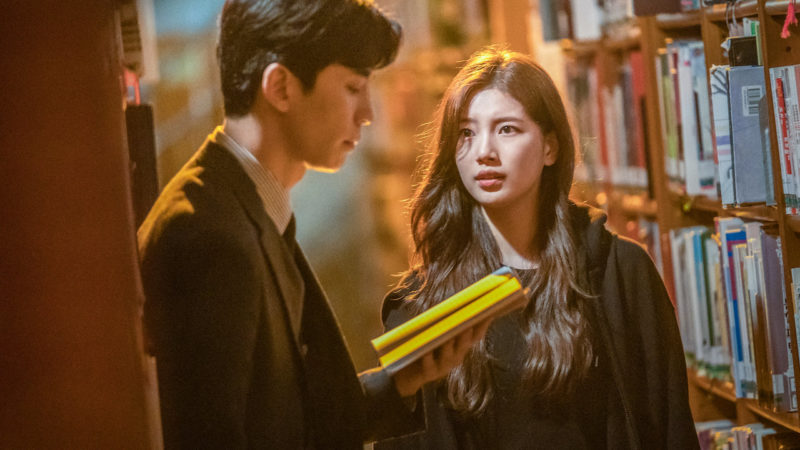 Vagabond is the latest Netflix drama starring Lee Seung-gi and Bae Suzy as the lead characters. While they do have romance elements among the main characters, the drama is predominantly an action and conspiracy drama.
Seung-gi plays as a stuntman who lost his nephew in a plane crash which was part of a political act. He meets Suzy (an agent of NIS) while trying to figure out who is behind the crash. They're joined by plenty of interesting supporting characters.
Lots of revelations will unfold during the drama together with twists and turns. Do check it out on Netflix!
Best Korean Dramas On Netflix?
Ready to get started on these Korean TV shows?
Tune in to Netflix and experience a whole new genre of shows never seen before.
This article was written by Stephanie.
---
Related articles:
Top 10 Best K-Pop Boy Groups Of All Time
Top 10 Best K-Pop Girl Groups Of All Time
13 Shows Like Black Mirror You Can Watch Today
Top 10 Best Korean Dramas Of All Time
Games Like Overcooked 2 – Five Alternatives To Check Out
The Best Zombie Films Or Shows On Netflix Today
Top Shows Like Arrow You Can Watch On Netflix
Top 8 Shows like Brooklyn Nine-Nine