I can't really explain why, but the clash of the titans amongst K-Pop girl groups always seems to be fiercer than that of the boys. Growing up, girl groups seemed more synonymous with K-Pop than boy groups. You hear the term The Nation's Girl Group but you never really hear any boy group called The Nation's Boy Group. Maybe that's why.
Whatever the case may be, this took us a long time to prepare!
We recently made a list for the best K-Pop boy groups of all time, and that was tough. This list was even harder. So for all the K-Pop girl groups who didn't make the list, we still love you (looking at you Rainbow, GFriend, Mamamoo and Miss A)! Here are our top 10 best K-Pop girl groups of all time!
10. Blackpink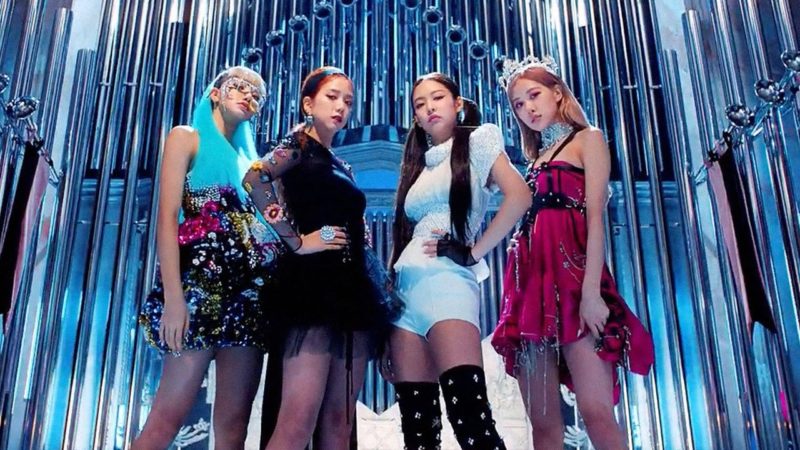 Every generation of the Hallyu Wave has its leader(s). For boy idol groups, the leader of the third Hallyu Wave is indisputably BTS. And for girl groups, the third Hallyu Wave leader is looking to be YG Entertainment's Blackpink.
As we get further and further into the Digital Age, the numbers get more and more important. Especially MV view count. And when it comes to that, no one is doing better than Blackpink. Their debut music video Whistle is the most-viewed K-Pop debut MV of all-time. And that's not all; 3 of the top 10 most-viewed K-Pop videos of all-time are Blackpink MVs.
Their MV DDU-DU DDU-DU is the most-viewed MV by an idol group with just over 826 million views. That's nearly a 100 million view count lead over the second most-viewed MY by an idol group, DNA by BTS.
Blackpink's second EP was released on April 5th, and a week later, the group became the first ever K-Pop girl group to perform at Coachella. Member Lisa also just became the first K-Pop artist to reach 20 million followers on the social media platform Instagram. So yes, you could say Blackpink is popular.
Blackpink had a bit of a slow start back when they made their debut in 2016. Mostly because YG was rather stingy with giving them releases. But ever since they picked up speed, they haven't lost their momentum.
Blackpink likely has many years of success ahead of them and will continue leading the Hallyu Wave and furthering K-Pop's popularity all over the world.
9. Sistar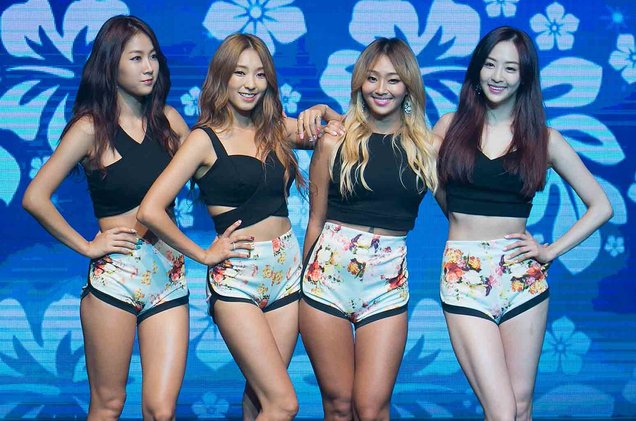 Coming in at ninth place is the Queens of Summer K-Pop themselves, Sistar!
Formed by Starship Entertainment in 2010, Sistar out the gate earned a name for themselves for having more suggestive music, and for their tans. Yes, you heard that right. Pale skin goes over big in South Korea. Tans? Not so much.
It didn't matter too much though, as it wasn't long before the group found success with their single So Cool. The song debuted at number 1 on the Billboard Korea K-Pop Hot 100 chart right after the formation of the chart.
The girls would go on to find their niche; summer hits. And boy did the summer hits come. Touch My Body, I Swear, Loving U, and Shake It, would go on to become some of the group's biggest hits, and Sistar's reign as the Queens of Summer K-Pop was established.
All good things come to an end though, and after the group performed their best hits and their final title track Lonely on music shows, the group disbanded in 2017.
Members Soyou and Hyolyn are still active in the music industry as soloists, and Daseom and Bora have transitioned into acting. It's great that they are all still working, but their disbandment has left a void in Summer K-pop that has yet to be filled.
We will miss Sistar, but their summer bops will always make us happier on those hot summer days!
8. The Pioneers: S.E.S, Fin. K.L, Baby Vox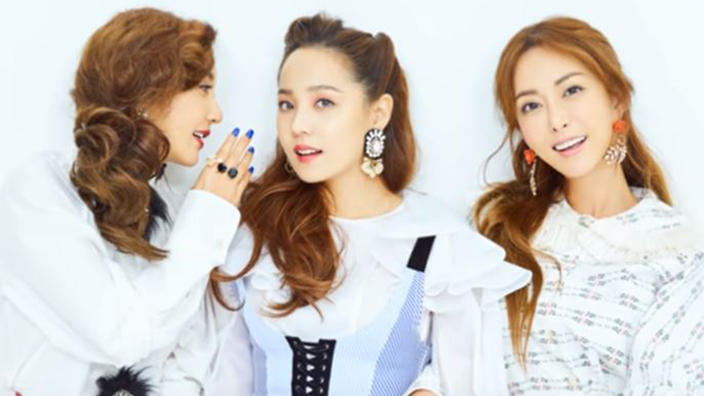 The boys have their legends, and the girls do too! Introducing S.E.S, Fin. K.L, and Baby Vox!
Without the trailblazers of the first generation, K-Pop wouldn't be in the place that it is today. For girl groups, none are more influential than S.E.S, Fin. K.L, and Baby Vox. S.E.S. is arguably at the top amongst the three groups, having been considered the female H.O.T in their heyday (H.O.T being attributed as being the idol group that made idol groups possible).
Baby Vox lasted the longest, having a career that spanned across 7 years before going on hiatus and then disbanding two years later. S.E.S and Fin. K.L were only around for 5 years before disbanding. Unfortunately, S.E.S is the only group to have made a modern comeback, having done so back in 2016.
They weren't around for nearly as long as we would have liked, but the impact they made is long-lasting.
7. Afterschool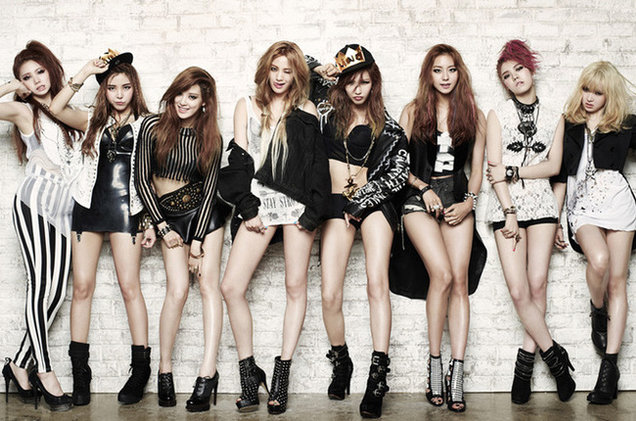 Here's an afterschool activity you didn't want to miss, our number 7 pick Afterschool!
Whenever Afterschool comes up, the first thing that comes to most people's minds is Because of You. Probably because it's one of the most iconic K-Pop songs of all-time. Back in the day, you couldn't go anywhere and not hear this song. Because of You earned the highly coveted Triple Crown on music shows and became one of the best-selling singles in K-Pop history. The song cemented Afterschool's status as K-Pop royalty.
Unfortunately, their reign didn't last long. Afterschool's Korean discography is regrettably small. In the year that followed Because of You, several sub-units were formed. The most successful of these sub-units was Orange Caramel. Afterschool had a largely mature image, but Orange Caramel went the down the cutesy route. And they pulled it off.
For several years, Orange Caramel was extremely successful and enjoyed a lot of popularity. So much so, that they kind of overshadowed the main group. In 2015, graduation came for all of the members of Afterschool. In 2015, all of the members turned their attention to individual activities after group promotions came to a stiff halt. And that halt never ended. Instead Afterschool did.
This is only speculation, but it's highly possible that Pledis' attention shifted to their newly debuted idol group Seventeen, and that's why Afterschool was getting fewer promotions. This wouldn't be the first time an idol group got shafted by their agency in favor of another one.
A couple weeks ago, former member Lizzy confirmed that the group unofficially disbanded back in 2015. And so ended another second-generation legend. We don't have as much music to remember them by as we would have liked, but we can cherish the songs Afterschool did leave us.
6. Brown-Eyed Girls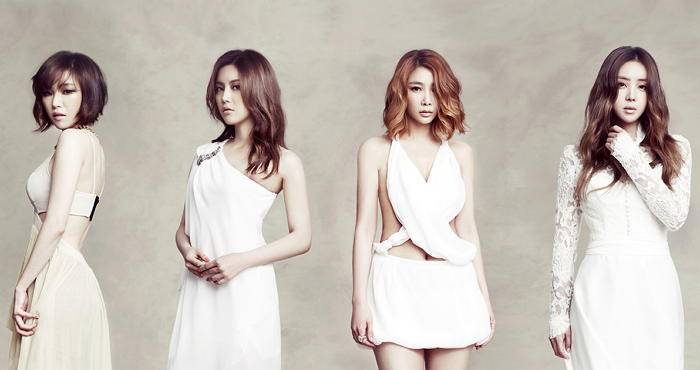 Coming in at sixth-place, is the magical K-Pop act, the Brown-Eyed Girls!
Just like with our seventh-place Afterschool, the Brown-Eyed Girls have their own iconic song: Abracadabra.
For several years, the group enjoyed moderate success, but it was in 2009 with the release of Abracadabra that the group became superstars. The song also spawned the world-famous "Arrogant Dance". The Abracadabra era marked a change in Brown-Eyed Girls image, and from then, developed a reputation for their mature and suggestive themes. At the time it was fairly controversial.
Following Abracadabra, the group members began to focus a lot on individual activities. Most notably, are members Gain and Narsha. Gain has enjoyed a long career as a popular solo singer, and Narsha has become a popular variety show host.
Due to the focus on individual activities, BEG began to slow down, with there being a 2-year wait before the release of their next three albums. The group held a special anniversary concert in 2016 for their ten-year anniversary, but have not released another album since 2015.
Thankfully, the group has not disbanded. The members have all left their original agency Nega Network, but BEG signed to Mystic Entertainment and are still together. Narsha clarified last year that the reason they have not made a comeback yet is simply that they haven't found the time for all the members to get together (Due to all of their individual activities).
A lot of second-generation groups have disbanded, but there's still hope for a BEG comeback! When it happens, you don't want to miss it!
5. Red Velvet/TWICE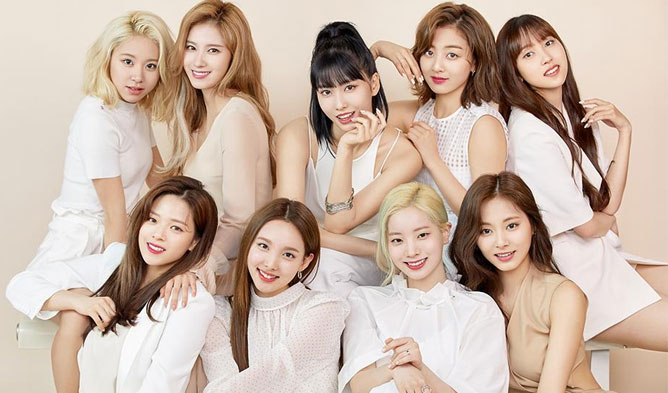 I know I know, another spot held by more than one idol group? Sports ranking does this, so why can't K-Pop? You try picking only ten groups!
Our 5th place entries are two new-gen girl groups in Red Velvet and TWICE. Formed by SM Entertainment and JYP Entertainment respectively, these two girl groups, along with Blackpink, form the third-generation triumvirate of K-Pop girl groups.
The reason Red Velvet and TWICE share the same spot is because we honestly couldn't place one over the other. Which group is better pretty much comes down to musical preference which varies for everyone.
Red Velvet has made a name for themselves thanks to their musical versatility. The name Red Velvet represents two aspects of the group, with the Red being the cutesy side, and the Velvet being the mature side. With bubble tracks like Happiness, Dumb Dumb, Power Up, and Russian Roulette, and sultry songs like Bad Boy, and Automatic, Red Velvet has something for everyone.
TWICE, on the other hand, thrives on the back of their bubbly discography, releasing mostly upbeat pop songs. Some of their most popular hits include Cheer Up, Likey, Like OOH-AHH, Heartshaker, and the recently released Fancy (Which is more mature than TWICE's other hits).
Despite having made their debut less than 4 years ago, TWICE is already the best-selling girl group of all-time in Korea, having recently surpassed the record sales set by S.E.S. TWICE is widely considered to be the successor of Girls Generation for the title of Nation's Girl Group.
Choosing between the two was a choice too hard for us to make, but there's one thing we can say for certain; both of these groups are going to remain on top for a very long time.
4. KARA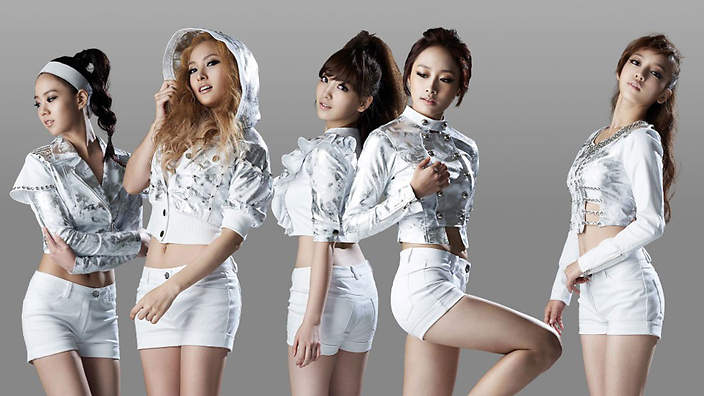 KARA emerged onto the K-Pop scene back in 2007. For the first two years of their career. KARA did not receive much critical or commercial success. But the group pushed forward, and the K-Pop world finally took note of the group after the release of their classic single Honey. The infectiously catchy song shot KARA to stardom nearly overnight and gave them their first number one hit.
In their early years, KARA had a pure and angelic appearance, but they started to mature in theme in the aftermath of Honey. They followed up on the success of Honey, with the release of their song Mister. The song quickly became popular, largely due to KARA's famous "butt dance" choreography in the song. By this point, everyone was all aboard the KARA hype train.
Some of KARA's other big Korean hits, include Lupin, Jumping, Mamma Mia, and Step. KARA would bring the fun over to Japan in 2010, and enjoyed massive success over there as well. The group won numerous rookie of the year awards, and with the single Jet Coaster Love became the first foreign girl group to top the Oricon in the first week of release.
KARA's popularity in Japan at their peak was so high, that they were at one time even more popular than Girls Generation. That is quite the achievement, to say the least.
KARA took a few hits in 2014 when members Nicole Jung and Kang Jiyoung decided not to renew their contracts with DSP Media and go their own ways. A new member, Heo Youngji was the winner of DSP's KARA Project and joined the group that same year.
KARA would continue to promote for two more years, but in 2016, Hara, Gyuri, and Seungyeon's contracts with DSP expired and were not renewed. Youngji was the only member to stay with DSP (as a soloist) and as a result, KARA was disbanded. DSP Media really have a way of not keeping legendary idol; groups together don't they?
All of the members of KARA have remained active in the entertainment industries of Korea and Japan, but there is no concrete information about a comeback. Hara was recently in the news after it was revealed that she attempted to take her own life after a bout with depression. The attempt was not successful, and Hara could use all the support and love that she can get.
3. Wonder Girls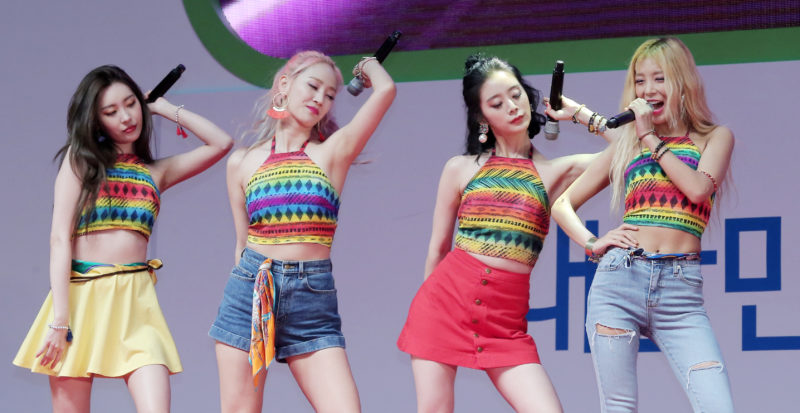 Formed in 2007 by JYP Entertainment, the Wonder Girls would soon become one of the biggest K-Pop wonders in the world.
4Minute's Hyuna was initially a member of the Wonder Girls but left a few months prior to the group's debut due to health issues. Debuting with the track Irony, a very late 2000s sounding song (Yes, this is a good thing) the group saw immediate success thanks to Irony, and their first huge hit Tell Me. JYP was well-known for his vast musical genius, and he really strutted his stuff when it came to Wonder Girls' discography. As the world would soon find out.
Following up on the success of Irony and Tell Me, the Wonder Girls released two new singles So Hot and Nobody. Both songs were huge hits, but Nobody would become one of the most important K-Pop songs to date.
The song was released in Korean, Japanese, Chinese, and English, and Nobody would go on to chart at number 76 on the Billboard Hot 100. This made it the first ever K-Pop song to ever crack into the Billboard Hot 100. The level of popularity Nobody had back in the day is impossible to accurately describe.
The Wonder Girls reigned as queens of K-Pop for a time and held a successful world tour. In 2010, the group unfortunately lost member Sunmi, who decided to leave in order to pursue her academic studies. She was replaced by a new member Hyerim, and the group would continue on.
Their 2011 album Wonder World, spawned the lead single Be My Baby which showcased more of the retro sound that the Wonder Girls were known for. During this time period, the Wonder Girls had a lot of international promotions which caused their South Korean promotions to decline.
In early 2013, leader Sunye became pregnant and married her boyfriend of two years. As a result of this, the Wonder Girls went on hiatus. In late 2013, member Sohee decided to leave the group, and a year later, Sunye announced her retirement from the entertainment industry.
In 2015, Sunmi would rejoin the group and the Wonder Girls made a comeback with the album Reboot. The album was well-received an enjoyed a healthy amount of success, and it seemed like the Wonder Girls were back.
The group's 2016 song Why So Lonely, a Reggae-inspired track, was very popular and won a number of music show awards. It would end up being the group's last major hit. In early 2017, JYP Entertainment announced that Sunmi and Yeeun did not renew their contracts and that Wonder Girls would be disbanded. The group released one final single, Draw Me as an anniversary gift to fans on February 10th, and then the Wonder Girls were no more.
With the exception of Sunye, all of the members of the Wonder Girls remain active in the entertainment industry. With Sunye being a wife and mother to three children, it is highly doubtful she would ever return for a wonderful reunion.
The legacy left by the Wonder Girls is undeniable. No K-Pop group has ever successfully done retro sounds like the Wonder Girls, and WG opened up the gates for K-Pop groups to break into America with their song Nobody. They more than deserve their spot as one of the greatest K-Pop groups of all-time.
2. 2NE1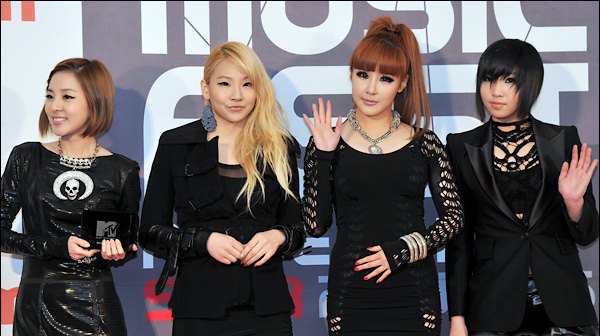 Naega jeil jal naga
Coming in second place, is the one and only 2NE1!
You might not believe in considering the way YG is now, but back in the day, YG was very picky on debuting idol groups. Even before making their debut, 2NE1 was dubbed the female Big Bang. The group had a lot of expectations to live up to. And these gals met the challenge head-on.
The group saw immediate success with the release of their debut EP 2NE1 in 2009. The EP contained the tracks Lollipop, a collaboration track with label mates Big Bang, and Fire. The K-Pop world saw the release of more classics like I Don't Care, Go Away, Can't Nobody, I Am The Best, and Follow Me.
More hits followed, with songs like Ugly and Lonely, and nothing could stop 2NE1. A myriad of rewards, world tours, you name it. 2NE1 truly was the female Big Bang in terms of their dominance and legendary status. The 2014 album Crush, would be a great success, but unbeknownst to blackjacks, would mark the beginning of the end for 2NE1.
After member Park Bom found herself caught up in a prescription drug scandal in 2014, 2NE1 went on hiatus and never really came back. Bom took a leave of absence from the entertainment history, CL prepped for her American debut, Dara got into acting, and Minzy opened up a dance academy.
Minzy ended up leaving the group in April of 2016 with many rumors swirling of her discontent with the lack of promotion she was given. In November of 2016, YG made an announcement that shocked the world; 2NE1 would be disbanded. 2NE1 release a final single called Goodbye in 2017 and the era of 2NE1 came to an end.
The impact of 2NE1 on the K-Pop world is in a number of avenues. They were unlike any other girl group before, during, or after their reign as queens of K-Pop. The music, the fashion, the hairstyles were all iconic.
All of the members of 2NE1 continue individual activities with both Bom and Minzy having recent musical releases. Some of the members have hinted at a reunion, but nothing concrete yet. Blackjacks can only hope.
1. Girls' Generation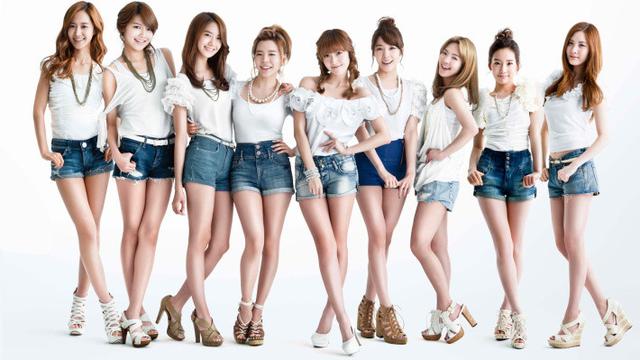 Is anyone really surprised that the Nation's Girl Group would claim the number one spot?
Girls' Generation (SNSD) is an idol group that needs little explanation. The group first began in with the recruitment of Jessica all the way back in 2000. After 7 years of member recruitment and training, Girls' Generation made their debut in 2007.
The group achieved K-pop royalty status with the release of Gee in 2009. Gee is recognized as being the quintessential K-Pop song by K-Pop's quintessential K-Pop group. The hits keep rolling in from here on out, with songs like Genie, Oh!, I Got A Boy, Mr. Mr., Party, Mr.Taxi, Run Devil Run, The Boys, and many more. Two sub-units of Girls' Generation have also seen success, with the members each enjoying success in their solo efforts as well.
Jessica departed from the group in 2014 due to scheduling conflicts, but the group has remained strong since Jessica's departure. The main group hasn't had an album release since 2017, with the last release coming from sub-unit Girls' Generation- Oh!GG late last year. But I'm sure it's only a matter of time before we get something new from all of the girls.
Girls' Generation singlehandedly spiked interest in K-Pop girl groups again, after a period of time when male idol groups garnered most of the attention. As the Nation's girl groups and one of the biggest leaders of the Hallyu Wave, Girls' Generation is the greatest girl group of their generation and any generation.
This article reflects the opinion of the freelance writer.
---
Related articles:
The Most Powerful Superheroes In The Marvel Cinematic Universe
Top 10 Best Running Man Episodes Of All Time
Best Korean Dramas On Netflix – 7 Choices To Check Out
Best Korean Variety Shows – 10 Choices You Can Watch